31 Lunch to Work Ideas
Have you been looking for some easy bring-your-lunch-to-work ideas? Without even realising, you could be spending hundreds of extra dollars every month just on lunches alone.
That's right: going out to a restaurant for lunch at $9-$15/each adds up in a big way.
While it's easy to simply head out on your lunch break, a meal plan can save you some serious cash.
And you don't have to sacrifice on taste either. Plenty of inexpensive recipes are bursting with flavour and can help you feel full and energised for the rest of the day.
So all you have to think about is your online loan, we're sharing 31 delicious, under $5 lunch ideas that are easy to bring to work.
For more simple and inexpensive recipes, check out our post on making healthy family meals on a budget.
These cheap ideas for lunch at work are sure to win everyone over, so keep reading!
Overview:
31 Bring-your-lunch to work ideas
1. Chicken and cheese quesadilla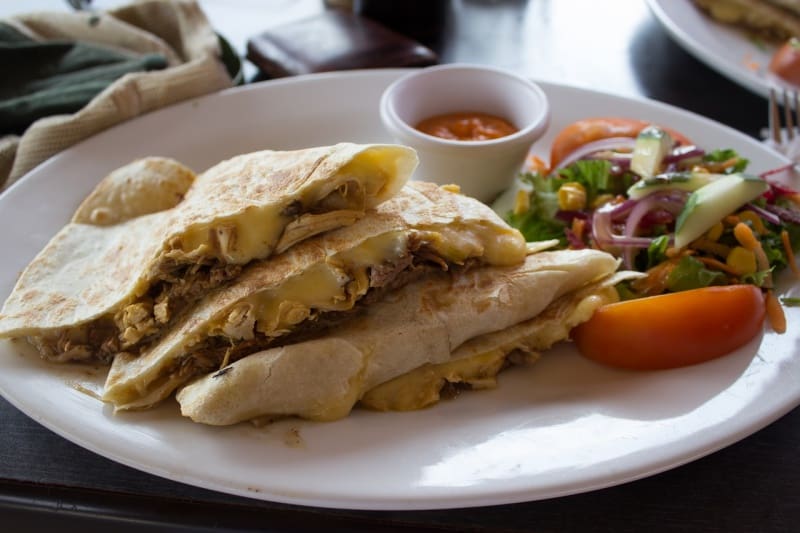 All you need for this tasty yet filling lunch is tortillas, cheese, canned chicken, and any veggies you want to throw in the mix.
Sauté your canned chicken in a small pan along with diced onions and taco seasoning (the onion and seasoning will give your quesadilla extra flavour).
Layer shredded cheese onto one of your tortillas, then top it with your sautéed chicken blend. Add any other vegetables like chopped peppers or tomatoes, then place your second tortilla on top.
Pour a little cooking oil into your pan, then place your quesadilla inside. After five minutes on low heat, flip it over to heat the other side. In a matter of minutes, your quesadilla will be complete.
Bring along salsa or sour cream as a dip for your delicious Mexican-style lunch. Bam, there's the first of our first easy healthy lunch ideas!
2. Black bean and quinoa burgers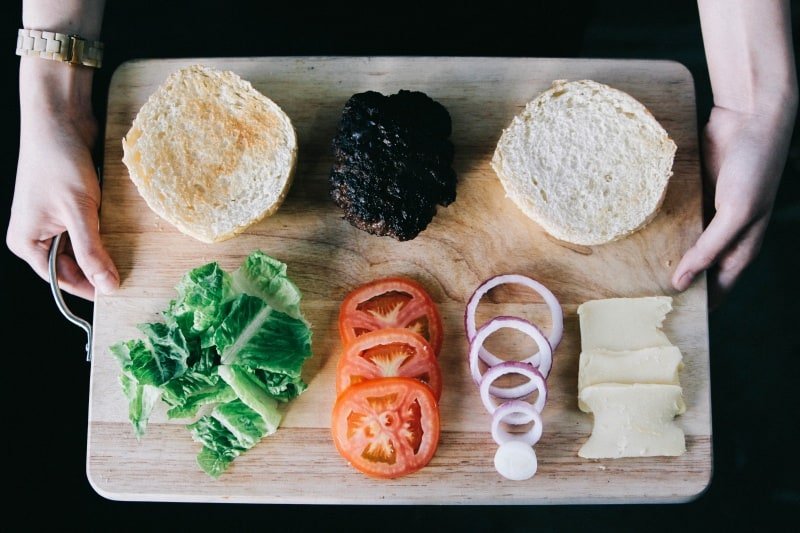 If you're vegetarian or just love lean eating, consider making your own black bean and quinoa burgers.
Enhance your burgers by layering them with avocados, tomatoes, and lettuce. Oh, and a slice of cheese, too.
Follow this black bean and quinoa burger recipe to make cheap healthy lunches for your entire week.
3. Gourmet cold cut sandwiches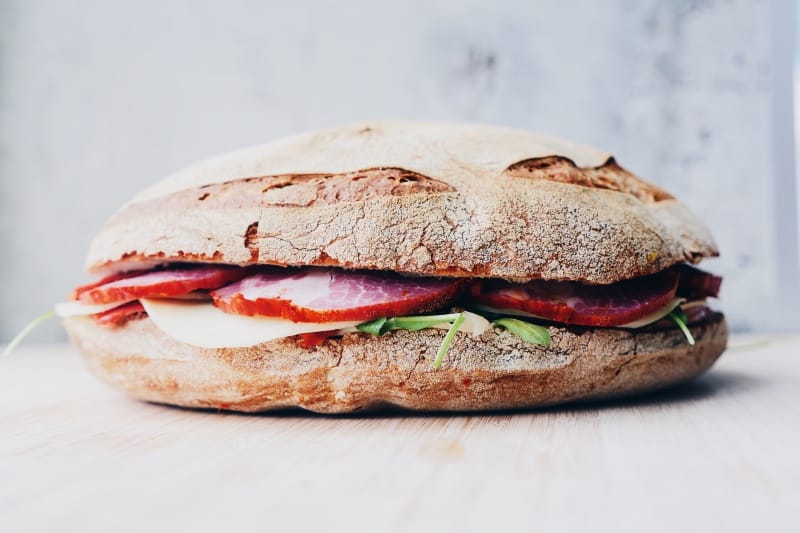 Ever have a sandwich at a restaurant that you just loved? Maybe it was a honey bourbon chicken sandwich or a turkey cranberry chutney combination.
Whatever suits your fancy when you're out to eat, make your own at a fraction of the cost instead. Sandwiches are the best easy lunch ideas, and these combinations can help keep them interesting!
Common gourmet sandwich ingredients include:
Dijon mustard (honey or spicy)
Avocados
Fruit salsa (like cherry or cranberry)
Tomatoes
Sliced pickles
Fancy cheeses
Spinach
Hummus
Horseradish sauce
Chipotle sauce
Sauerkraut
Pesto
Sliced cucumbers
Sautéed onions
So, rather than pay $10 or more for a sandwich, let your creative side take over and design a signature sandwich that fits perfectly in your lunch box.
4. Simple salad with hard boiled eggs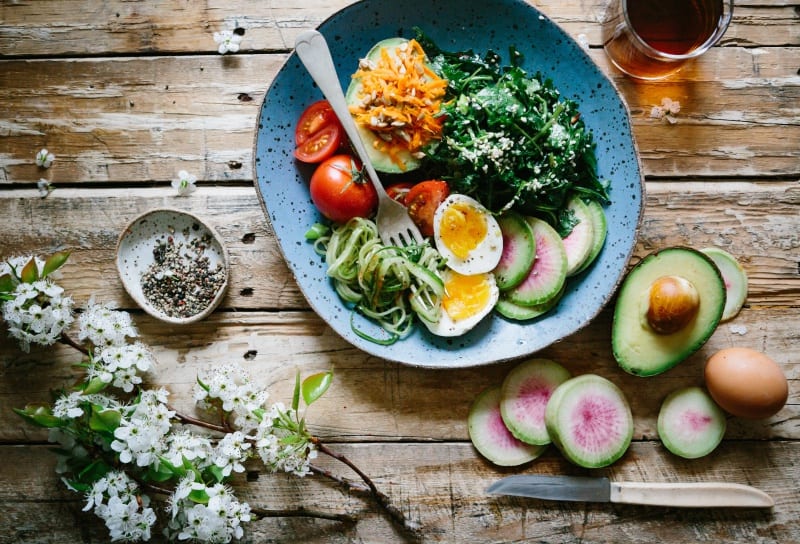 Add protein to a regular tossed salad by throwing hard boiled eggs on top. It takes 8 minutes or less to make hard boiled eggs and they're packed with protein.
Slice your eggs and layer them on your salad. Then pour on your favourite dressing and enjoy one of the cheapest and easiest bring-your-lunch-to-work ideas on our list.
5. Chicken or bean burritos
One of the great things about burritos is that you can make them in advance, but they taste just as good hours or even days later when you reheat them.
Choose either chicken or beans as your protein, then layer your tortilla shells with plenty of cheese, onions, and other veggies like peppers, lettuce, or tomatoes.
Roll up your burritos the night before or morning of, and then reheat once it's lunch time.
If you're looking to cut back on carbs or you're simply out of tortilla shells you can easily leave them out and serve up the protein and salad as a delicious burrito bowl.
6. Spaghetti with ground beef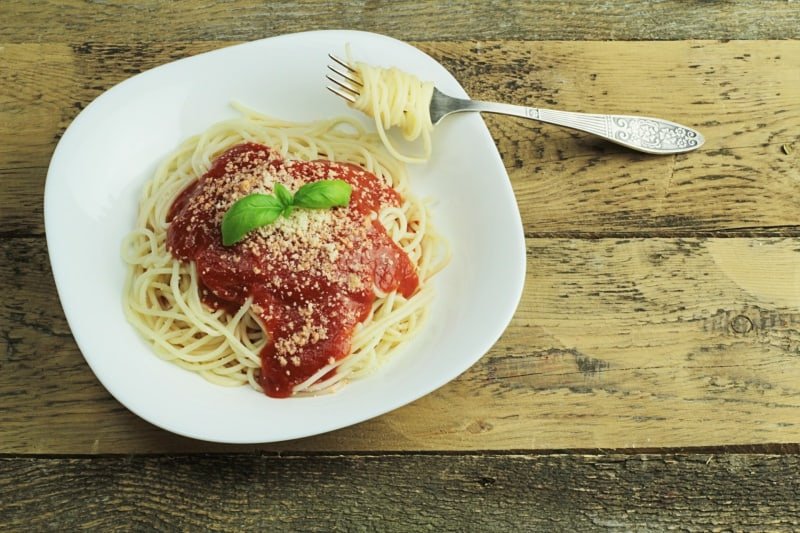 Otherwise known as Spaghetti Bolognese, this is the king of easy lunch ideas! Cook up ground beef using a light seasoning of your choice. Simultaneously, boil spaghetti noodles or other favourite pasta like penne or bowties.
Once your meat is done cooking, stir in a can of tomato-based pasta sauce. Combine the pasta with your sauce and divide your creation into lunch-sized containers.
This one's so easy and plenty delicious.
7. Pad thai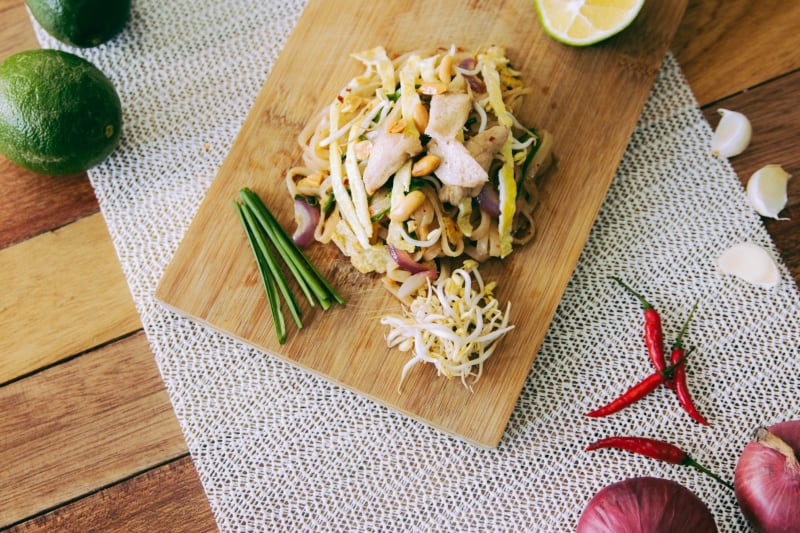 Bring some flavour to your lunch time with homemade pad thai.
Follow a simple recipe, like this one from Delish.com, to make everyone in your lunchroom jealous.
You'll feel like you dined at a specialty restaurant, but will have the satisfaction of knowing you made it yourself.
8. Chilli
Great for making in large batches, chilli is both wholesome and flavourful, making it an easy and cheap lunch.
Use a family recipe or search for one that matches your taste buds. Chilli recipes range dramatically, from a vegetarian's dream to meat-lover's heaven.
We love this vegetarian version from Cookie and Kate
9. Protein smoothie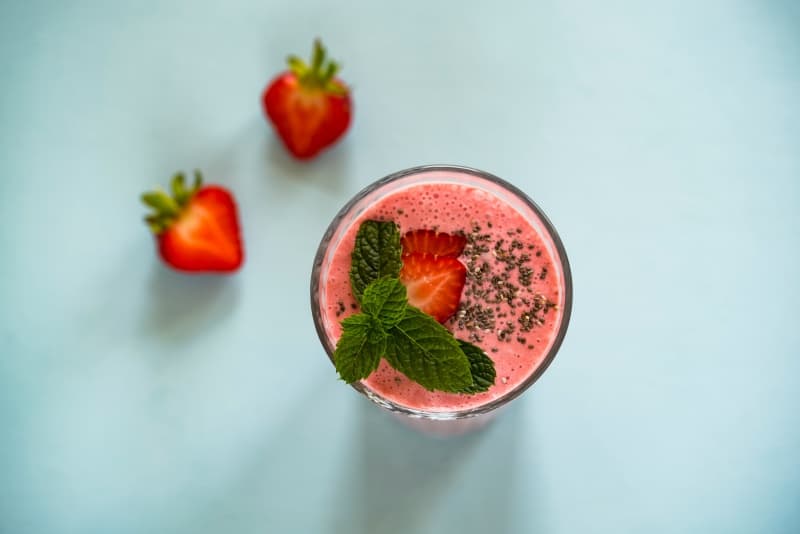 Pack a smoothie full of protein and other healthy nutrients. You can blend a fresh one in the morning and stick it in the refrigerator until it's lunch time.
Best smoothie ingredients:
Protein powder or plain Greek yogurt
Spinach (the leaves won't affect the overall taste)
Bananas (to make it smooth)
Ice cubes or frozen berries like strawberries or raspberries
Milled flax seed (for protein and fibre)
Chia seeds
Fruits like apples and mangos
Play around with your smoothie recipe until you find the one you love.
This simple lunch to work idea is great for when you're on-the-go, like when you're running between meetings or trying to finish a project by a deadline.
10. Crustless quiche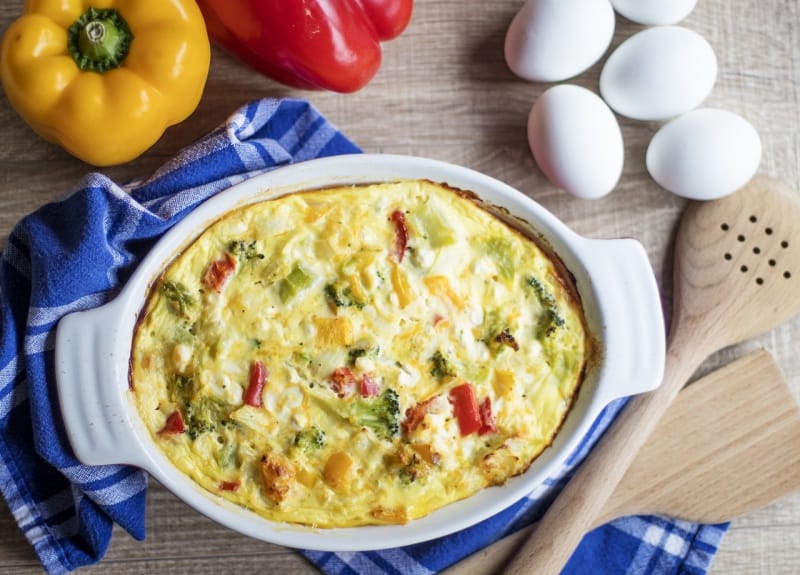 Try making a crustless quiche for a simple yet hearty lunch that's easy to warm up in the microwave.
The best part? You can make it in a large baking dish, and have plenty for the whole week, making it one of the cheapest lunch ideas, packed with protein.
Check out the seven recipes here or have fun creating your own by adding together your favourite ingredients like ham, spinach, and loads of cheddar cheese.
11. Chicken salad
Whip up a tasty lunch without much work.
Combine canned chicken with a spoonful of mayonnaise, chopped onions, celery, black pepper, and a hint of cayenne.
Serve your salad on a bed of greens like spinach or stuff it between two pieces of whole wheat bread for a nutritious, easy lunch to work idea!
12. Peanut butter and apple sandwich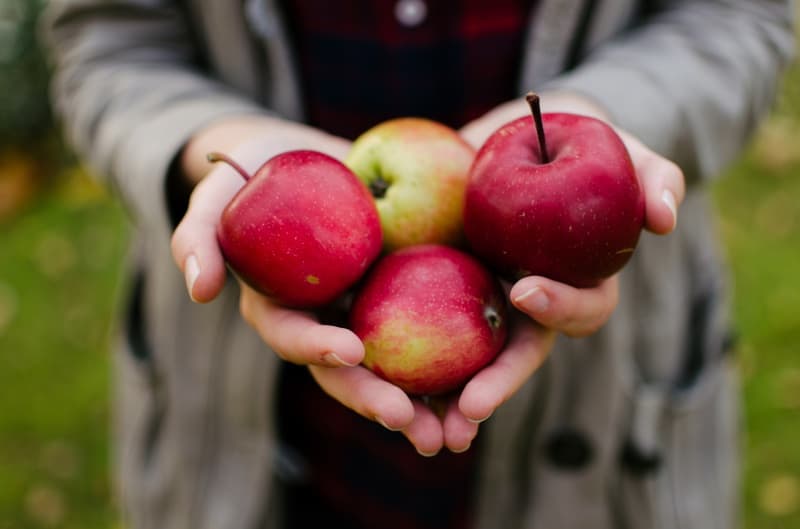 A twist to a classic peanut butter and jelly sandwich, this lunch idea is healthier and more delicious.
Slice up a fresh apple and place it on a piece of bread that's slathered with peanut butter.
This one's easy, cheap, and perfect for eating on the go.
13. Chicken and vegetable stir fry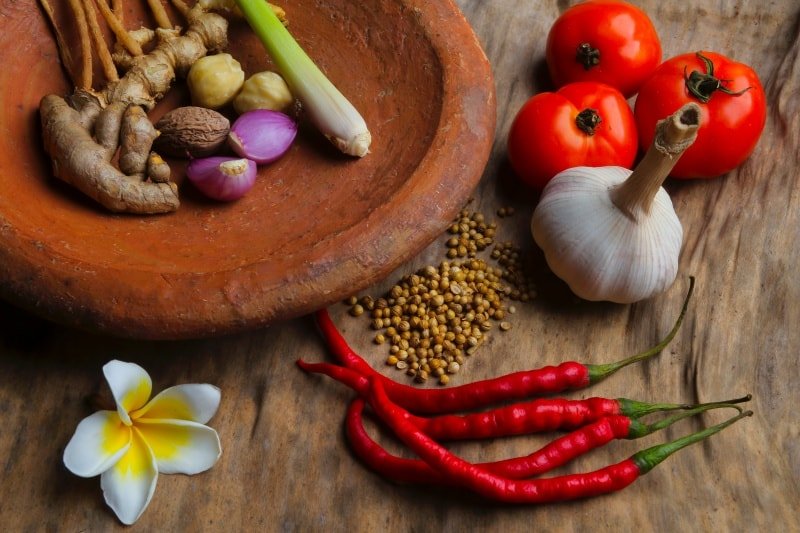 Find a stir fry sauce at the grocery store to make this lunch idea super easy.
Check out the packaging for their stir fry recipe and whip up a few servings at a time.
Popular additions for chicken stir fry include:
Baby corn
Coloured capsicums (green, orange, yellow, red)
Onions
Snap peas
Sliced chestnuts
Hot peppers
Garlic
Parsley
Cook a healthy amount of brown rice or pasta to serve on the side with your stir fry creation.
14. Yummy soups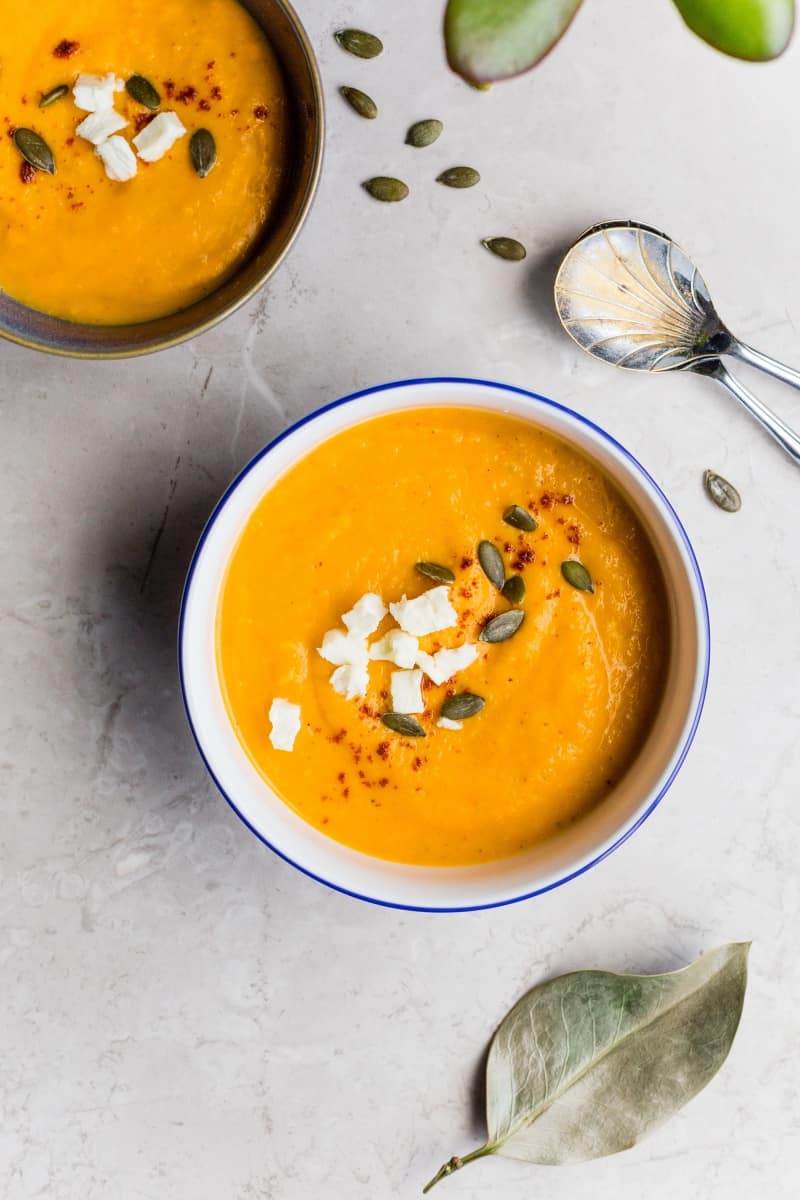 Whether you love chicken noodle, cheesy sweet potato, or butternut squash, make your own soup or buy it pre-made from the grocery store.
Both homemade and pre-made soups are relatively inexpensive, especially compared with other lunch meals.
If you want to make your own soup, but don't have the time to cook it on the stove, try a crockpot recipe that can simmer while you're at work or out enjoying your Sunday afternoon.
15. Tuna salad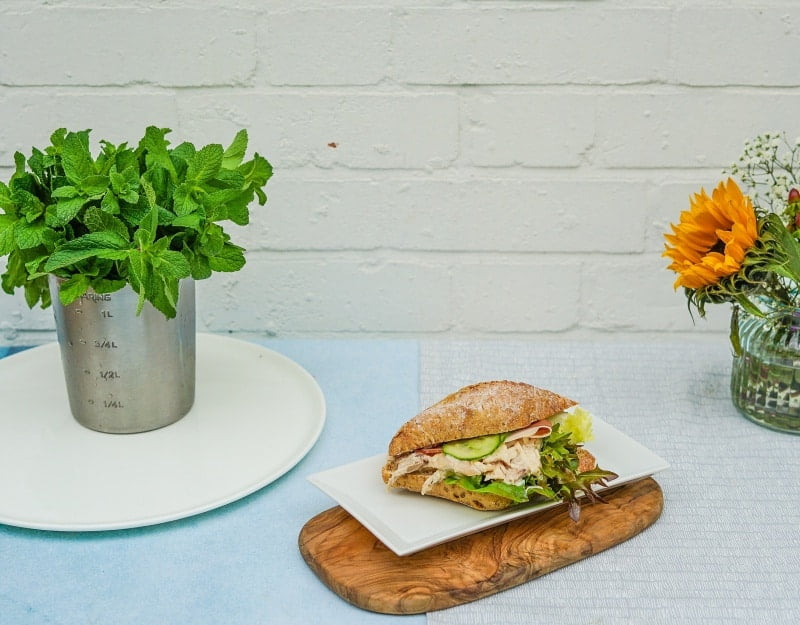 Make a batch of tuna salad that will go well on lettuce or bread. Consider adding mayonnaise, dijon mustard, black pepper, onion, and celery to your mix. Play around with your recipe until you get it just right.
Your lunch will be filled with healthy protein, along with omega-3s from the fish.
16. Tortellini or ravioli
Scoop up a package or two of tortellini or ravioli next time you hit the grocery store. You should be able to find a range of varieties, from cheese and spinach to meat-filled.
Boil your pasta (tortellini and ravioli are usually the faster types to cook) and top with your favourite sauce, whether that's marinara, pesto, or alfredo.
17. Lentil salad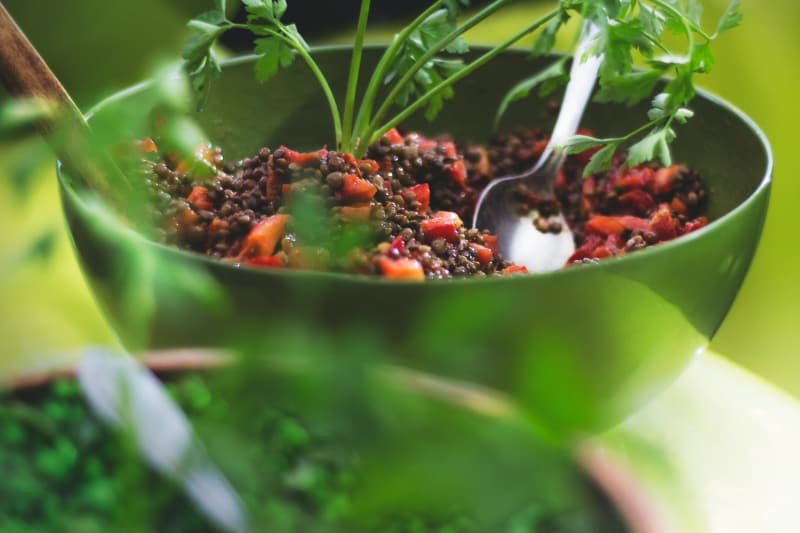 Try this fresh and filling lentil salad recipe for the spring and summer months. It's full of veggies, protein, and other healthy ingredients like parsley and freshly squeezed lemon juice.
You can easily throw all of your ingredients into a mason jar and you've got a fresh easy salad that's perfect if you're on the go.
18. Pulled pork sandwiches
Turn on your crockpot and add in this pulled pork recipe. You'll have a tasty lunch and can even enjoy it for dinners too.
Top your sandwiches with tasty ingredients like:
Cheese
Mustard
Lettuce
Horseradish sauce
Coleslaw
Sautéed mushrooms
Onions
19. Salmon burger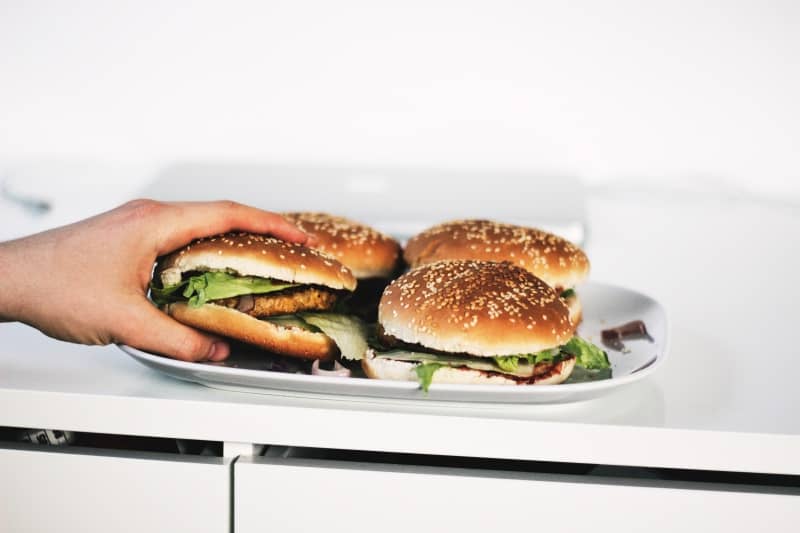 Find a package of store bought salmon burgers or find a recipe to make on your own.
Often considered a high-end item, salmon can be much less inexpensive if you buy it in larger quantities.
With your burgers, you'll have something tasty to eat at lunch, but won't feel like you need to head to a restaurant for it.
20.  Lasagna
Whether you prefer a meat or vegetarian lasagne, they're super easy to make and can last you all week.
Slice it into even squares and package it for yummy work lunches this week.
21. Enchiladas
Try chicken enchiladas.
No matter which recipe you choose, you'll have a fancy Mexican-style lunch at a fraction of a restaurant's cost.
22. Baked chicken and veggies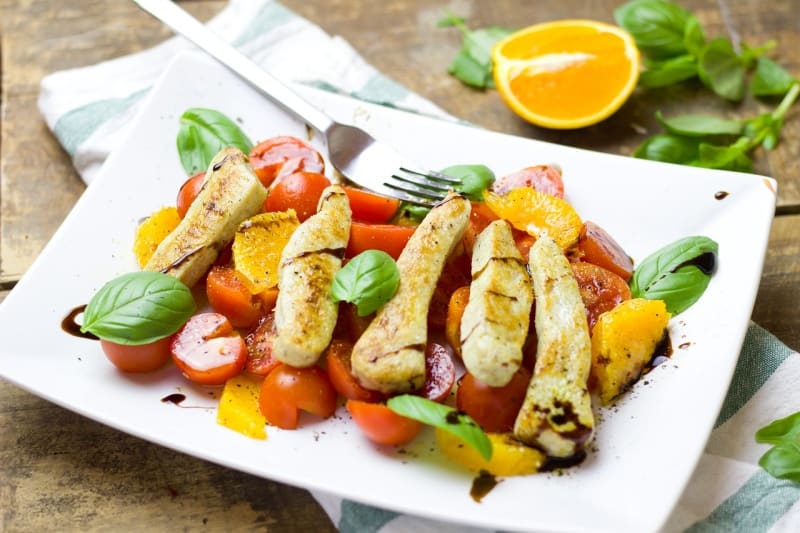 This lunch idea hardly needs a recipe at all.
Slather your chicken breasts in olive oil, garlic salt, and pepper then stick them in the oven for 30 minutes or until they're thoroughly cooked in the middle.
Throw in vegetables—like broccoli, cauliflower, or asparagus—right into your baking dish for a complete meal.
23. Slow cooker beef goulash
Who says a flavourful lunch has to be tricky to make?
Try this slow cooker beef goulash recipe for a lunch you'll hardly be able to wait until noon for.
24. Coconut curry
If you feel like adding extra flare to this week's lunches, stir up a recipe of coconut curry.
There are vegetarian recipe options and ones with meat, too.
Trust us, your coworkers will be jealous of this fancy yet affordable lunch option.
25. Turkey burger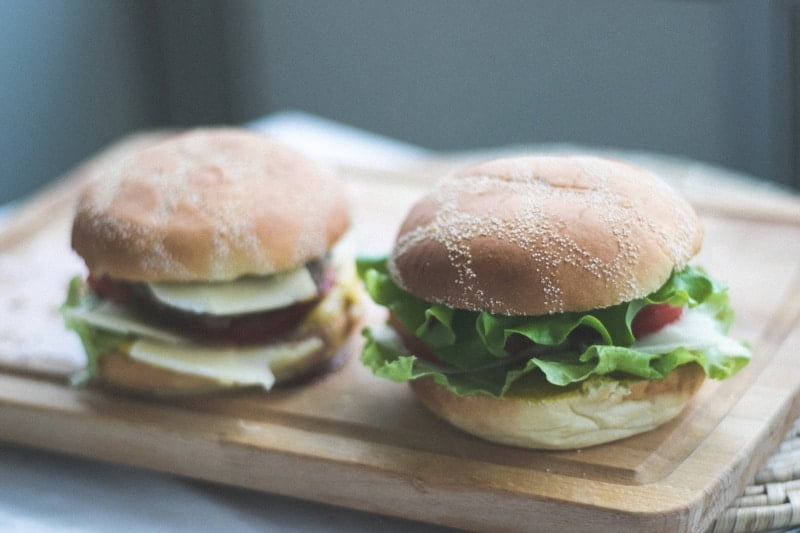 Buy a package or two of ground turkey meat at the grocery store.
Stir in diced onions and other flavourings like parsley, bread crumbs, or garlic.
Pre-cook your burgers so you only have to reheat them at lunch time.
Enhance the flavour of your meal by sliding these toppings underneath your bun:
Avocado
A slice of cheese
Tomato
Pesto mayonnaise
Jalapeño peppers
Barbeque sauce
Sliced pickles
And anything else that suits your taste buds
26. Greek yogurt and berries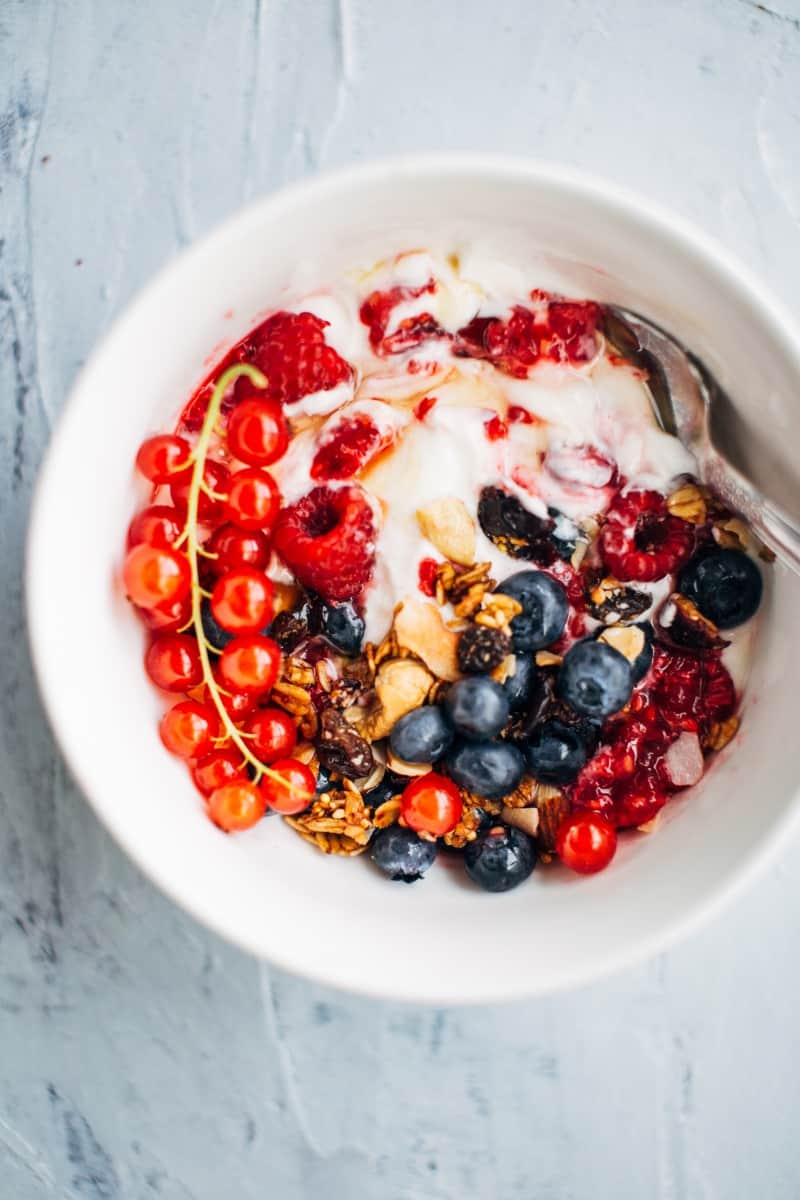 Though often seen as a breakfast item, yogurt works just as well for lunch.
Pack yourself plain or vanilla Greek yogurt along with strawberries, raspberries, or blueberries. You can even add granola for extra sustenance.
27. Chicken masala
Make this week unique by trying a favourite Indian recipe: chicken masala.
Find chicken masala powder at your grocery store or make your own sauce with a recipe like this one
Cook brown or white rice on the side to round out this tasty lunch idea.
28. Sloppy Joes
There's nothing quite like a yummy Sloppy Joe.
Prepare a batch on the weekend so you can enjoy this all-time favourite for every lunch this week.
29. Stuffed capsicums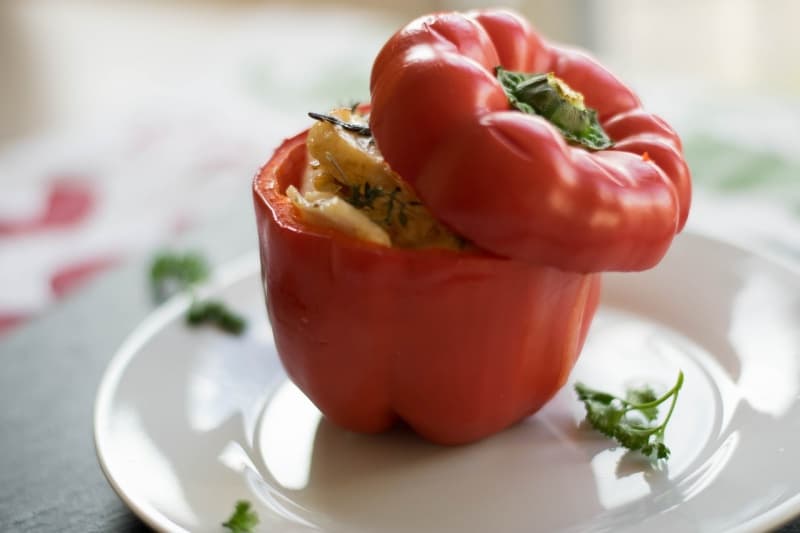 Though often seen as a gourmet dish, stuffed capsicums are usually pretty easy to make, so they make our list of easy lunch ideas.
Follow instructions for this turkey stuffed capsicum recipe for a lunch you'll be proud to show off in the lunchroom.
30. Spinach, walnut, and cranberry salad
Fancy salads don't have to be tricky.
Consider making one with a simple combination of baby spinach, chopped walnuts, and dried cranberries. Throw on a cheese like crumbled feta or bleu cheese chunks for a smooth and savoury taste.
31. Pizza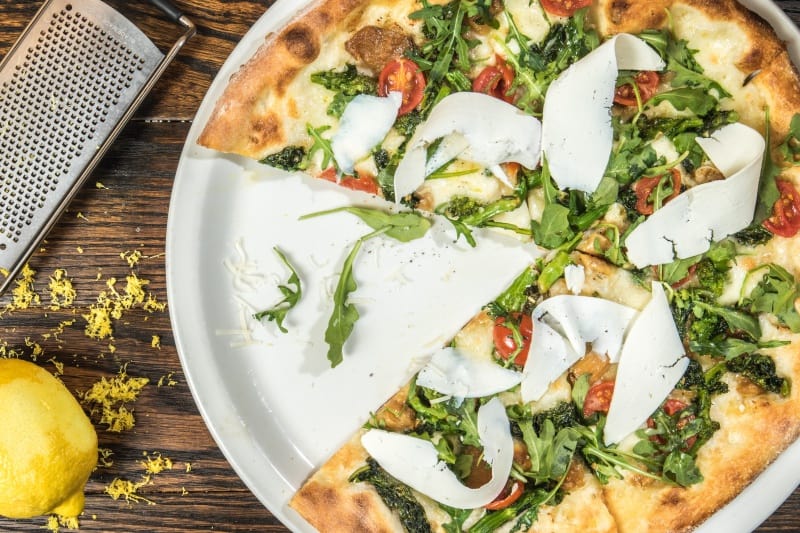 Last but not certainly not least in the yummy, inexpensive lunch category is pizza.
You can make your own at home, including the dough and sauce, for something truly special. You can even make your own cheese, but that usually takes a while.
Top your pizza with favourite items like:
Olives (black or green)
Pepperoni
Sausage
Ham
Pineapple
Spinach
Onions
Capsicums
Bacon
And anything else that suits your fancy
Saving money in your everyday routines, like the lunch you eat at work, puts you on a faster route to financial freedom. If you need to free up some cash now, learn how to apply for a payday loan online for one of our small personal loans or cash loans today.
People also read: