Our Payday Loans and How They Work
At Swoosh we like to keep things simple. That's why our payday loans are a breeze. We make the application process easy and quick — all from the comfort and security of your own home or mobile phone. You can borrow between $2,200 and $5,000, which can be used for whatever you need.
We know applying for a cash loan can seem like a daunting task. And you may have heard a few things about payday loans, some good, some bad – so we've got all the information you need to make up your own mind. Follow the links below to have all your questions answered.
History of payday loans: debunking myths
How did payday loans begin?
In the early 1990s in the United States, cheque-cashing stores began offering payday loans in states that were unregulated or had loose regulations. The payday loan industry sprang up in order to fill the void left by small community banks going out of business.
W. Allan Jones is known as "the father of payday loans." He convinced legislators in multiple states to legalise loans with high interest rates to enable his payday loans business to exist. By 2008, payday loan stores in the US outnumbered Starbucks shops and McDonald's fast food restaurants.
Criticism of payday loans
One reason payday loans were criticised was due to the high rates lenders charged. Additionally, they were marketed towards low-income households because they couldn't provide collateral for a low interest secured loan.
Often, payday loan borrowers would find themselves in a so-called "debt trap". This is when a borrower applies for another payday loan almost immediately after being approved for one. This happens because such a substantial portion of their paycheck would go towards repaying the first loan that the remainder wouldn't be enough to cover the rest of their expenses.
How do payday loans work now?
Thankfully, payday loans are not like that today! Back then, payday loans had to be paid back in full the next time the borrower was paid, which was generally an extremely short timeframe. Today, reputable lenders do not offer loans that must be repaid in full within such a short timeframe. One reason for this is the concept of 'responsible lending'.
What is responsible lending?
Responsible lending means that, under Australian credit license laws, the lender has a responsibility to ensure that the loan offered is 'not unsuitable' for the borrower. In other words, the lender is obligated to approve only loans with suitable and affordable terms for the borrower. This enables them to be paid back and minimises the risk of falling into the "debt trap".
Longer loan durations
Payday loans no longer have to be paid back in full the next time you are paid. Instead, the loan is broken down into manageable repayments over the life of the loan, which today is typically 1-2 years. These repayments are usually set up to align with the borrower's payday, making it less stressful to repay the debt. In this way, payday loans have turned their former bad reputation around and are now a legitimate way for Australians in need to get cash, fast.
Learn more:
Online application and payments
As technology has advanced, so has payday lending. You can now apply for a loan online, submit the information that's required, receive approval and funds into your bank account all completely online—and often within just a few hours if you apply with Swoosh.
Learn more:
How do payday loans work online?

1. Complete an online application in minutes!

2. We review your application instantly.

3. Once you've electronically signed the contract, we'll send the money directly to your bank account!
An online payday loan with Swoosh is simple. As long as you fit the below criteria, you can apply. You must:
Be over 18 years old
Permanent Resident or a valid visa holder of Australia
Employed for at least 3 months
Own a vehicle registered in your name
Simply apply via our website, we'll review your application and get in touch if we need any further information. Keep an eye on your email inbox to find out whether you've been approved. If we send you a loan offer, you can sign it and send it back to us online. We'll then send a copy of your signed loan documents to your registered email account.
Throughout the application process, you can check the progress and status by contacting us online.
Wondering how to get approved for a loan?
FAQ
Is Swoosh a payday loan?
Swoosh is a responsible lender that offers loans of up to $5,000, which you can pay back in installments that align with your pay days (weekly, fortnightly or monthly).
How long does Swoosh take to pay?
Once approved for a payday loan with Swoosh, you'll receive the funds within one business day or even as quickly as a few hours.
What does conditionally approved mean?
Conditional approval means you have passed initial eligibility screening checks. Final approval will only come once the full application review has been completed to ensure you are reasonably able to manage the loan.
If we haven't answered your questions here, check out our FAQ page.
Still have questions about how it works?
If you have any questions or want to discuss your personal circumstance with a professional, contact us today.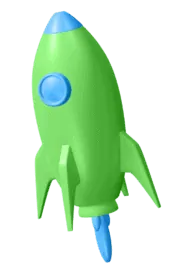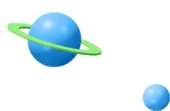 Calculate your loan repayments
Borrowing
0
Interest & Fees
0
Total to repay
0
Weekly Repayment
0
WARNING: This comparison rate is true only for the examples given and may not include all fees and charges. Different terms, fees or other loan amounts might result in a different comparison rate. The above uses a comparison rate of 47% and upfront establishment fees of $416.
Minimum Loan Term: 60 days
Maximum Loan Term: 12 months
Although our fast cash loans are designed to be paid back over 12 months, there is absolutely no penalty should you choose to pay it back early.

Representative example: based on a loan of $2,200 over 12 months a borrower can expect to pay a total of $3,172. This represents a comparison rate of 47% p.a. and upfront fees of $416 included in loan repayments over the life of your loan. WARNING: This comparison rate is valid only for the examples given and may not include all fees and charges.
Fee Breakdown:
Establishment Fee – $400 (included in the loan)
PPSR and Security Check – $16 (included in loan)
Interest Rate – 47%pa (comparison rate 66.347%)
Keep in mind that you may incur additional fees each time you miss a payment, and this may affect the length of your loan