What Swooshers love about our loans!
At Swoosh we pride ourselves on our easy online loans and our friendly, helpful, customer care team. We work hard making sure the process is simple and direct, so you don't have to worry! But don't just take our word for it. See what Swoosh customers are saying about their online loan experience.

i have bad credit and swoosh did not hesitate to give me a chance. very quick and respond very quickly. very easy process and the funds were in the bank that day. highly recommend.
adrian brewer

By far the best loan experience out of four others that I have dealt with. All staff are great ive dealt with are great. Fast responce through bot and email with up to date information so I wasn't left wondering. 10/10
daniel s

Very quick and so easy thanks
John Knoll

Quick and easy
Lyndell Gibson

Very helpful and fast process. I'd recommend them to anyone as their repayments are fair and affordable. Thank you Swoosh.
darren archer

Easy to deal with and done in quick time.
Allan Mahoney

Ryan was extremely Friendly and helpful during the whole process
Nicole Halliwell

Thank you so much tor giving me the chance! Nearly gave up! I really appreciated it! God bless
Jeralie Emnace

Great service been with them for a while. When I was stressing about urgent money I randomly had a text saying I can re-finance they came through same day without hesitation. Extremely thankful with their quick & helpful service A+++++
Kessy Tav

Excellent service, while others give 500 dollars so hard, Swoosh finace is 10 times better than them, thank you again Swoosh, the money was in my account within 1 hour 😜
Hızır reis Reis

Very accommodating, will do their best to set you on the right track, and find the best loan for you!! Thanks Swoosh Team!! You saved me…
Steven Fitzgerald

I'm happy I got approved (not for the amount I needed) but easy application and very responsive to questions and concerns. Easy and affordable repayments.
Mia Toomey

Understanding when I couldn't get files downloaded onto PDF, were happy to wait for my son to do it. Thanks again
Carol Woodcock

Good friend lily people an quick approval
Tony Mudge

Awesome finance swoosh is the best out there can't wait to get another loan from them it's so cheap
Derek Walker

Greatest company to deal with!!
Renae Bowerman

Great company to deal with. Response time excels to other companies. Would highly recommend. Thank you
Laura C

Swoosh I have been VIP for 5 years or so .always easy to deal with end never fail me good work again swoosh 👍🏽👍🏽
Grant Bottrell

Was great to work with was told it would be 24 hours before I found out as was the end of the day . By 7pm I had a contract to sign, I signed it and money was in the bank within 10 minutes. Thanks
Luke Wilson

I recommend this company.
muni howard

Been a swoosh customer for years. Love the fact that every 6 months I can top up my loan should I choose too. Very easy application, everything done online
V Vegh

Excellent start to finish experience. The regular communication and updates provides certainty to the process leaving the borrower with the feeling that all is being done to provide a positive outcome.
Mark Atha

They took the time to look at my application and gave me options. Only thing I don't like as an existing customer is if u wanna pay extra off ur loan or increase your repayments they charge u a fee
Nicki Bunn

Maria Cabrera

Dimitrios Velingos

Great quick service, was able to top-up after 6 months of regular payments, same day approval and money in account.
Jason Stanford

Been with swoosh for a few years now and they are a awesome company to deal with. Never had a problem with them at all.
Karyn Quinn

Tracey Grounds
Calculate your loan repayments
Borrowing
0
Interest & Fees
0
Total to repay
0
Weekly Repayment
0
WARNING: This comparison rate is true only for the examples given and may not include all fees and charges. Different terms, fees or other loan amounts might result in a different comparison rate. The above uses a comparison rate of 47% and upfront establishment fees of $416.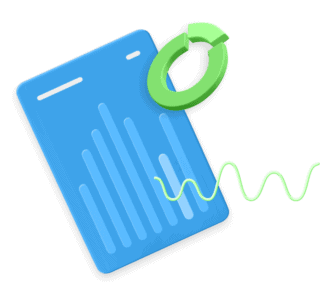 Chat to a Swoosh Finance Specialist today!
Chat to us online or fill out the contact us form.