What Swooshers love about our loans!
At Swoosh we pride ourselves on our easy online loans and our friendly, helpful, customer care team. We work hard making sure the process is simple and direct, so you don't have to worry! But don't just take our word for it. See what Swoosh customers are saying about their online loan experience.

My refinance loan application was very easy and straight forward to navigate and complete and the prompt response to the application was very pleasing, very professional and with a fast turn around. Special mention going out to your staff member Coen for his prompt responses and professionalism in regards to my application.😊
Garry Capewell

My experience with Hannah and Kate was so great. They both helped me through with my application very respectfully and helped went through the steps to get me through to the final steps to assess my application. Swoosh. Finance is the best
numi

Ally has been spot on with her responses! Super and fast and reliable via email. She has been helpful throughout my application. 10/10 would recommend asking for ALLY if you choose to go with Swoosh.
Helen T

My experience with swoosh has been a good one. Stacey and Cohen have been very helpful towards helping me applying for a loan. I would recommend this services to my friends and family. I would defiantly come back in the future. Thanks swoosh team you guys have been very helpful.
Nai "Friszy01" Frisjina

Very happy with the help I got from the lady on the phone whose name was jade. Would like a bit more updates on the progress but all in all very happy with the people.
Michael Higgins

Great experience with this finance company over the years. They always do everything they can to help you and the turn around is very fast. Coyen is super helpful and a pleasure to deal with. His impeccable customer service and friendly nature is an asset to your business. Keep up the great work Coyen and Swoosh.
Jo Naisbitt

I've had a very stressful week and when I needed help I went to swoosh finance and they were swift to give me the helping hand I needed, Jelena was especially super helpful with quick responses and made the whole process very easy. Will definitely go through swoosh again 👍
Brendan Hedges

Jelena was great to deal with she was professional and made it all easy to understand. Would definitely recommend these guys again! ❤️
Kaitlyn Rea

Olivia was very helpful. Kept it simple for me to understand. Responded to my replies within minutes. 10 out of 10 for being professional and straight forward with what I needed to do. Have a good day!
Dino Mcpherson

I would like to thank Kate for her help today much appreciate her effort. She is very easy to deal with and very helpful. Thank you
Graham Cowley

Excellent customer service. Ellie from applications made very easy to complete application. Waiting now for answer but luv your work. Swoosh. Thankyou💯
Tamasaelau Fuimaono Strickland

Application was stress free and easy with the help of Kate. She helped me get through it and was very helpful throughout the whole process… always responded in a timely manner and answered any questions ect that I may of had.
Jess Nelson

Olivia was really helpful and very professional. I did not expect a quick response to my email but she got back to me as soon as she could. I was happy that she very efficient and reliable.
Xena Faddy

I was very happy with the diligence and Courteous attention that Ellie gave me while I was gathering the necessary information required for my loan application. Thank you Ellie. Best Regards, Tony.
Antonio Thrillington

Swoosh are very customer friendly they make an actual effort. They are quick with communication and nice at that too I've dealt with a few people from there and they have been awesome currently dealing with Kacey who has made the process so much more enjoyable. Thanks for making things smooth and not stressful. 😁
Lisa McCaskill

Quick response and very thorough with email and information. I am still awaiting my approval but am satisfied with their customer service. Very nice to communicate with.
Erina Tanaka

Swoosh has always accommodated me when I needed money during emergencies and I am very thankful and grateful to them for always providing excellent services. Thank you to Maddison the Customer Service Rep, you are awesome. Thank you again.
Pepe Pakoti

Very happy with the service so far, 5 stars too "Max" he was very helpful, not to mention responsive to my requests. Swoosh has been very easy to deal with from the outset
Johnny-lee Black

Great company to deal with. Polite accepting and helpful. I found Jade easy to communicate with and her emails were always In a respectful tone. Great asset to you company
Robin Schwartz

Best experience I've had, conversing through email. Oliver and Kacey were great help I can't thank them enough. Id recommend
Nathan Muckan

Madison was very professional and wonderful to deal with through emails and the whole process was easy to work through. I've had a loan with Swoosh and the whole time they have been great with the service they provide customers. I will use them again for sure as the whole process is done professional and consistently
Tracy Reid

Swoosh Finance helped me when no-one else would. So quick and easy and big shout out to Kate and Conlan for making the application so easy and not formal. Thanks to Byron for not being judgey and understanding. Super stoked to get my gums fixed 🙌
Krystal Kidd

Scott and Imogen were very kind and responsive. Swoosh seems to be a great lender that takes care in the customers. For that I give a 4 star rating. Thanks to the swoosh team
Liam Newbury

I've only dealt with all of them briefly but so far they have all been very helpful and nice to me! Ana , Chloe, Scott. Much appreciated Craig M.
Craig moores

I am happy with the experience I have with swoosh. And a big thanks to Ana for the help she has provided. Thank you to all concerned
Brett Johnston

I was a little bit apprehensive about going through the process mostly online however the customer service team really are great to deal with. They are professional, polite and prompt with their responses. Especially Jelena and Daniel were super quick to respond and be as informing as possible. Keep up the great work team...
Ezy Peazy

Kacey was super friendly & so quick with her responses. Really appreciated how patient she was with me with all the questions.
Kristin P

Ellie was amazing, my experience with her was great, patient with the fact I to work until I could fulfill the application and once I did Ellie was very prompt replying to it, I hope to hear the results and back from you guys Kind regards Ian Royall
Ian Royall

Extremely professional and promote in there response times, very straight forward and detect when it comes to obtaining the required information they need so that it can be a quick and smooth process, would highly recommend to my family and close friends, It's definitely been a quick, easy & hassle free experience dealing with swoosh finance
Kevin Hart

Kasey was wonderful to discuss everything with . Very helpful and thorough throughout the process . Regardless of the outcome I receive , ( still in progress ) kasey went above and beyond to make the experience well worth it in the customer service she provided this far. Thank you 😊
M Mason

Great experience with this company for a feed years now. Applying again & Harry has made the experience so easy & he has been extremely helpful. Definitely above & beyond. Thanks Harry
Leisa Anderson

Kacey was super helpful with the process and was very prompt with every interaction. She seems like a great asset to the company and made my experience east, fast and awesome!
Kayla Whiting

Kate was very easy to talk with clear communication and very easy form and information to give them. Would recommend these guys to anyone I know. Thanks for the helping hand guys means a lot !
joshua pace

I have used these guys more than once. I think the teams fantastic, today I'm working with Coyen who has made everything really easy and been so quick to respond to me - which when you're stressed out helps even more, it's a really easy process and I think these guys are great.
Kelly Craft

Jelena n Scott were very helpful and understanding of my situation. They were very quick to assist me with all the documents required to ger approved. Very good client service!
Vincent Zabella

Big shout out too Coyen - Swoosh VIP and all the Swoosh family. Your company and been invaluable to my family, because of your assistance my 12yrd son was able to Perform with the Australian Ballet in a Production of Anna Karenina at the Sydney Opera house. Thank you again.
Steven Withall

I recently had the pleasure of interacting with Ellie from Swoosh Finance, and I am compelled to share my overwhelmingly positive experience. Ellie's exceptional online customer service surpassed all expectations and left me thoroughly impressed and satisfied. Overall, I cannot speak highly enough of Ellie's exceptional online customer service. She sets the gold standard for what outstanding support should look like. Her professionalism, expertise, efficiency, and unwavering commitment to customer satisfaction have left an indelible impression on me. Please extend my heartfelt appreciation to Ellie for her remarkable service. She has undoubtedly raised the bar for what I now expect from online customer service, and I am confident that she will continue to make a positive impact on all those she assists.
nada ayache

The process is straight forward and very impressed with Tamara's response time. Very customer focused. No stress at all with their process. Easy steps to providing all relevant information required. They will advise you along the way the next steps so you are well informed of your applications progress.
Lily Tau

The 5 star is for Kate and her professional service in helping me through my application. I hope i wasn't too much of a burden in replying on time. However, the loan application was easy and smooth sailing with Kate's help.
Aereau Greig

Kacey has helped get my application sorted and in. She has been very helpful. I tried applying over a long weekend so has taken a little longer then I would have hoped but that was down to when I applied not the system Swoosh has in place. Thank you Kacey
Mark Edmundson

Swoosh Finance was so helpful in helping out, their loan process was so easy and very easy to understand, and they gave me all the information I required when asked, their customer skills are great, and they treat their customers with respect, Jade was the last agent I dealt with and she was so understanding and helpful, I would recommend this company to all my friends and family
Lesley Tickner

Excellent and quick response and Kate was also above and beyond the call
Alan Ellis

Swooshs application process was easy and Ana made it so much easier helpful every step of the process. And always replied to my emails almost instantly not making me wait hours even days thank you Ana 🙂
Vicki Cluning

Stacey was great to deal with, she made the questions quite easy to understand and was very quick to reply considering the time of the night. Swoosh is very helpful Thank you so mucn
Landon Waitoa

The guys her at Swoosh were friendly, prompt and easy to deal with. My case manager Kate was very diligent and a plesure to deal with. I would highly reccomend anyone looking for an easy, fair and simple way of obtaining finance to consider these people. Ten points guys. :)
Christos Giorgio

Siobhan has been most helpful and patient in obtaining the necessary information to progress my application further. No mucking around and she made me feel calm as I am not one to apply for loans. Thanks Siobhan for your help!
Lina Leilua

I dealt with Siobhan from swoosh. Her correspondence was promt and polite. She made the process very straight forward has given me confidence in the service.
Martin McGrane (Merv)

Always had great service and an easy process. Have been dealing with swoosh for many years now. They have continued to support my needs, so I will continue to use there services. Thanks Stacey
Christina Schubank

My experience so far with swoosh has been excellent, Ana helped me with my application which was processed quickly with no hassles so that meant I could get on with my day. Ana was quick to reply to any emails I sent and overall I would highly recommend as has done an excellent job. Thank you Ana, you must be a valued employee
Adam Lyons

Ana was great, she help get the application done and completed. She was professional and friendly. Maybe less questions will be better, other than that. Good service. Will apply again if needed in the future. Thanks everyone for your effort.
Nermina Bekrija

My experience with Swoosh Finance is very good and its worth it. Results of my application is being emailed to me by Ana immediately. And I'm so grateful with her effort because I know the results of my loan application ASAP.
Jillian Gonzaga

Swoosh are one company I will always deal with they are helpful, supportive and provide updates. Stacey is my support officer and I can always rely on her to answer in a timely and efficient manner. Thanks Swoosh
Belinda Visser

I would just like to say a big thank you to Ana for all your help and fast replies! I'm waiting on my outcome but you have made the process so easy! Thank you Ana.. your a star! Cheers Riley Thompson
Melissa Griffen

Swoosh finance has given me a couple of small loans now with no time waisting and would 100 % recommend this company to anyone In need of emergency cash loans. Very good rates, Like to mention Caitlyn who has been fantastic , made me feel comfortable stress free process . Would always return if ever in need again. Thank you very much.
Michael Dennaoui

Swoosh fiancé is the company to go too for rainy days, its easy application steps, you get a answer asap, and the customer service communication it's absolutely sensation at what they do, I'm actually getting a refinance on my loan and A lovely agent Coyen is being so helpful with keeping me up to date with my application. Thanks Swoosh for a fantastic service 🙌😃❤️
Irene Chongnee

Caitlyn is so easy to deal with, she responds quickly and very professional. She made my experience good with swoosh and I'm more likely to return as a repeat customer because of her. Thank you...
Jerome Holloway

Carin was extremely helpful and proactive in supporting my application and providing advice. Her responsiveness was pleasant to experience. Ken
Kenneth Kelly

I've dealt with this guys a few times now. They have been nothing but helpful. Definitely keep and eye out for Stacey, Mackenzie and Karin, they have been great.
juddt33

The service was very fast and efficient, I couldn't believe that it was processed in 3 days and I got to drive the car home. Thank you Jade for making it all possible, you are amazing.
Adela Tengdui

Mel has been great threw out the process very professional and caring lovely person to work with I am waiting an outcome I have bad credit that is not my fault . But I think swoosh is going to be able to look at my situation now and help me . Thank you so much Mel your a gem xx
Klair Reid

I am unsure as to whether my application has been approved or not but Riley has been very helpful, friendly and prompt. Fingers crossed my application will be successful. Thank you in advance Swoosh for your help and time.
Tanya Owen

Jade was really easy to deal with very efficient and I had no dramas understanding any of the things she needed to complete
sam johnston

Caring excellent customer service very efficient fast with email replies very helpful every step of the way would highly recommend her
Donna Moroney

I've always had a good experience with swoosh and today with Ana was no different, she gets back to me really quick and is easy to deal with
clint bindley

Carin has been really helpful in assisting me with my application. Very professional! Thanks so much Carin!
Eric & Zephy

Fast service friendly team. Ana has been wonderful. Recommending her highly.
Melissa Wilson

Had excellent service bestowed my way with Swoosh, always up and ready to help. Stacey, Carin and others help out in every way possible, timely responses and overall a pleasure. Thanks Swoosh team :-)
Tales from the Crypto

Swoosh is a professional high quality business and would like to thank in particular Stacey and Ryan for their professionalism in dealing with customers and their knowledge and responsiveness to processing applications.
Naseer Mansour

Very helpful and very understanding. I dealt with Ana and she was an absolute pleasure to deal with.
Tohi Ridings

Great service..very helpful and hands on with customers. Process went smooth n fast. Thanks you Ana for your great help .much appreciated
J R

Highly recommended if you meet the criteria, very helpful staff have dealt with them all on multiple occasions. Ana is amazing at what she does extremely easy to deal with and gets things done...
Shayne Khan

Carin has been really helpful in assisting me with my application. Very professional! Thanks so much Carin!
Eric L Rose

Hannah was very helpful and always got back to me promptly
Mena Baines

Stacey and Ana from swoosh was very helpful in my enquiry and assisting me over a 2 day period to process my application. She made this experience very easy for me and her customer service is next level. Would definitely recommend asking for Stacey or Ana for any future applications. Thankyou so much for your help
Pacey Tusiupu

I would like to thank Ana for making my application so easy and fast, very happy with this company they have always helped me when ever I have needed
Belinda Whitby

Fast and officiant, Hannah was really great always kept updating me on what I needed to do, definitely a great experience, please give her a payrise
Nathan Tivalu

Carin was extremely helpful + personable throughout my experience. A great asset to the team!
Madison Coster

Carin was great to deal with thanks
Tommy Montana

Fast service. Thanks Ana
Sherwin Zuidema

Tamara at Swoosh has been very very helpful Steve
Steve Bock

thanks Sophie for your prompt response well done😊
Andrea "Andy dann" Dann

Wonderful team, Carin was great to deal with, made it all a simple and easy procedure.
Ibrahim Omay

I am happy with the prompt service of Swoosh. They were polite upon the request to help support my application. They were timely and acted efficiently and professional all the way. Thank you very much.
Sena Dire mulata

Carin has been fantastic through the application process. Keep up the great work Carin. 😁
Julie Vaigafa

Great to deal with and easy to apply. Very understanding of your individual situation Big thanks to Carin for her help :-)
James Hocking

Great service and help from Carin at Swoosh Finance very helpful and prompt replies. Thank you once again Swoosh Finance. Regards Leighton.
NUGGET gaming

I have received great assistance from Ana and I'm happy with the outcome of my application
Luke lee Boslem

I am happy with the prompt service of Swoosh. They were polite upon the request to help support my application. They were timely and acted efficiently and professional all the way. Thank you very much.
Danz Mojae

Shoutout to Brad, who helped me so much and kept in contact with me every step of the way. I would 100% recommend them to anyone trying to get a loan. Money went into the the dearlerships account pretty fast, I'm quite impatient which sucks but the way they did it so fast impressed me! Thank you Swoosh, Brad & Paul!
Beau

I am super please with my experience and how fast and swiftly Ana has helped me with my application a big thumbs up to Ana
Tanielle Oleary

Working with Ana & Joshua through-out the loan application was a breeze , so thank you Swoosh Finance
Nookorn Young

The response from the staff is amazing. They were responding to my application instantly and I would like to shout out to Ana, for the efficient and fantastic job Thank you!
farizzudin mohamad taib

Very happy customer have had nothing but good service when topping up
Stephen Cornish

Always very friendly customer service and always very prompt.
Julie Fisher

Carin was very helpful 😁
Brittney

Great customer service!
William Schweinheim

Very happy with the service have used these guys a few times and will keep on using them
Sam Blaschek

Good fast service and reliable credit facility. Highly recommend Swoosh finance
Rebecca King

Excellent service with minimal fuss, highly recommend
Robert Jarrett

Very prompt and professional. Would borrow from them again
adele Wright

Extremely friendly and ultra fast response times. Carin had replied to my email within just a couple of minutes of sending. Customer service on point 👌
samantha french

Very quick with the conditionally approval process instructions were very with information I had to provide. Ana replied to my emails in a very timely manner Ana has provided a good service towards me Thank you swoosh
jasmin andrews

At first the application was rejected but following day was advise it will be reassessed. Mackenzie did an amazing job, thank you so much and the Swoosh team. Highly recommend
Jay E

Kelly and his team at SWOOSH did a remarkable job to help me out of what felt like an impossible situation. Kelly's attention was extremely professional and consistent throughout, however, I always felt I was talking with someone who took the time to understand me and my situation. He picked up the enquiry and with many factors requiring considerable work was able to achieve a 24hr settlement. I can't recommend Kelly and the team at SWOOSH finance more highly and I'm one very grateful client. Kindest regards CJS
Cory Sims

Great credit lending company. I've been a repetitive customer and had an opportunity to reapply so I did it. Dealt with Carin at first then Ryan and took a bit of time but communication was great. Got approved and had the money within hours. Was worth the wait and the detailing questions.
Livia Faatiarau

Swoosh gave me a loan when I didn't think I stood a chance.pretty quick turnaround had money within 1 day of applying. If you're in the market for a loan why not try your luck with Swoosh!
Michael McQuade

My customer service advisor ESTELLE'S assistance through the process was very professional. All of my questions were answered in a timely manner and I appreciated receiving updates by email from ESTELLE. I would recommend SWOOSH to family and friends.
PRISCILLA JANE

Took longer than anticipated, and so many questions, but ultimately got the loan, was in my bank a couple of hours after approval. The whole process took around 36hours. Very responsive, very happy with the outcome.
Sarah Tepuni

Superfast , no delays once already have/ had a loan
Ryker Natural Products

A++++
Winifred Angel Roycroft

Swoosh have been so great at helping me tie up some loose ends and made it possible for us to get through the new year with less stress.
Holly Toolin

After having my accident i needed to pay the excess, coming up with that kind of funds was near impossible, they where quick and very professional, I can't thank them enough for helping me especially before xmas.
Carol Schobbe

Not oy did the professional staff respond almost immediately to correspondence, they let me know the progress every step of the way. I actually doubted being approved was shocked they gave me a chance. Would highly recommend 🙂
Nikita Gorogo

Swoosh was really good in understanding and service was great and pretty quick as well.
Denis V

They did good job and at a reasonable rate.
James Cross

i have bad credit and swoosh did not hesitate to give me a chance. very quick and respond very quickly. very easy process and the funds were in the bank that day. highly recommend.
adrian brewer

By far the best loan experience out of four others that I have dealt with. All staff are great ive dealt with are great. Fast responce through bot and email with up to date information so I wasn't left wondering. 10/10
daniel s

Very quick and so easy thanks
John Knoll

Quick and easy
Lyndell Gibson

Very helpful and fast process. I'd recommend them to anyone as their repayments are fair and affordable. Thank you Swoosh.
darren archer

Easy to deal with and done in quick time.
Allan Mahoney

Ryan was extremely Friendly and helpful during the whole process
Nicole Halliwell

Thank you so much tor giving me the chance! Nearly gave up! I really appreciated it! God bless
Jeralie Emnace

Great service been with them for a while. When I was stressing about urgent money I randomly had a text saying I can re-finance they came through same day without hesitation. Extremely thankful with their quick & helpful service A+++++
Kessy Tav

Excellent service, while others give 500 dollars so hard, Swoosh finace is 10 times better than them, thank you again Swoosh, the money was in my account within 1 hour 😜
Hızır reis Reis

Very accommodating, will do their best to set you on the right track, and find the best loan for you!! Thanks Swoosh Team!! You saved me…
Steven Fitzgerald

I'm happy I got approved (not for the amount I needed) but easy application and very responsive to questions and concerns. Easy and affordable repayments.
Mia Toomey

Understanding when I couldn't get files downloaded onto PDF, were happy to wait for my son to do it. Thanks again
Carol Woodcock

Good friend lily people an quick approval
Tony Mudge

Awesome finance swoosh is the best out there can't wait to get another loan from them it's so cheap
Derek Walker

Greatest company to deal with!!
Renae Bowerman

Great company to deal with. Response time excels to other companies. Would highly recommend. Thank you
Laura C

Swoosh I have been VIP for 5 years or so .always easy to deal with end never fail me good work again swoosh 👍🏽👍🏽
Grant Bottrell

Was great to work with was told it would be 24 hours before I found out as was the end of the day . By 7pm I had a contract to sign, I signed it and money was in the bank within 10 minutes. Thanks
Luke Wilson

I recommend this company.
muni howard

Been a swoosh customer for years. Love the fact that every 6 months I can top up my loan should I choose too. Very easy application, everything done online
V Vegh

Excellent start to finish experience. The regular communication and updates provides certainty to the process leaving the borrower with the feeling that all is being done to provide a positive outcome.
Mark Atha

They took the time to look at my application and gave me options. Only thing I don't like as an existing customer is if u wanna pay extra off ur loan or increase your repayments they charge u a fee
Nicki Bunn

Maria Cabrera

Dimitrios Velingos

Great quick service, was able to top-up after 6 months of regular payments, same day approval and money in account.
Jason Stanford

Been with swoosh for a few years now and they are a awesome company to deal with. Never had a problem with them at all.
Karyn Quinn

Tracey Grounds
Calculate your loan repayments
Borrowing
0
Interest & Fees
0
Total to repay
0
Weekly Repayment
0
WARNING: This comparison rate is true only for the examples given and may not include all fees and charges. Different terms, fees or other loan amounts might result in a different comparison rate. The above uses a comparison rate of 47% and upfront establishment fees of $416.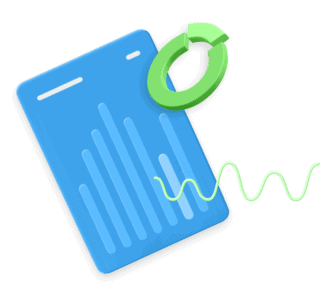 Chat to a Swoosh Finance Specialist today!
Chat to us online or fill out the contact us form.