At Swoosh, we like to keep things simple — and stress-free. We're upfront with all repayment information so that you're armed with knowledge when you apply for one of our fast online loans.
Our easy loan repayments make your life simpler
Apply now
First things first
Before you sign a contract, you must review the details, repayment schedule and loan costs.
Once you're approved for a loan:
We will agree on a repayment schedule aligned with your paydays
Repayments can be made weekly, fortnightly, or monthly repayments.
Repayments are direct debited from your bank account overnight
What if I can't make my repayments?
Our secured loan repayments will be direct debited from your account on the agreed repayment dates. Please ensure the required cash is available in your bank account to avoid penalties. If you foresee an issue that may prohibit you from making these repayments, contact us as soon as possible to make an arrangement.
Missed a repayment?
If you miss a repayment or have insufficient funds in your bank account, Swoosh will contact you prior to making subsequent direct debit attempts.
At this time, you will incur a direct debit dishonour fee ($35.00) and your repayment will be rescheduled. It's important that you make contact as soon as possible so that we can work on a solution and you can avoid further fees. Find out more here: Payday loans rates and fees
Stopping repayments
We realise things can happen from time to time that cause repayments to stop. If you encounter issues, please contact us and we'll be happy to assist. If we don't hear from you, and you stop repaying your loan, we may pass your account to an external debt collection agency.
Please note, this is a last resort and we'll be legally entitled to register a default on your credit file. This default will not be removed from your credit file for 5 years.
Repayment schedule
Your repayment schedule can be reviewed by contacting us directly.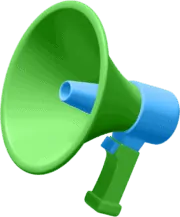 Still have questions?
Check out our FAQs or contact one of our friendly staff members, they'll be happy to help!
Calculate your loan repayments
Borrowing
0
Interest & Fees
0
Total to repay
0
Weekly Repayment
0
WARNING: This comparison rate is true only for the examples given and may not include all fees and charges. Different terms, fees or other loan amounts might result in a different comparison rate. The above uses a comparison rate of 47% and upfront establishment fees of $416.