Australia's Best Wine Regions
Who doesn't enjoy a day out at a winery, relaxing on a picnic blanket and taking in the fresh air? Even if you're not a wine drinker, we think it's still something you would enjoy. Book your holiday now to Australia's wine regions. Did you know that Australia's food and wine scene is extremely competitive? There are so many different vineyards and wineries to go to, all offering something unique. Why not plan a road trip and do a few in a day?
We've summarised a list of the top Australian wine regions to make your next holiday planning that much easier.
Grab some friends, grab your tickets, and go check out what's on around the country.
Yarra Valley, Victoria
Yarra Valley is one of Australia's biggest wine regions, boasting over 300 vineyards and 160 wineries. Located just North East of Melbourne, it is one of the most urban wine regions, meaning you can enjoy the benefits of being close to the city.
More than 200 events take place in the giant Melbourne Food and Wine Festival, not only throughout the city of Melbourne but across the entire state of Victoria.
One of the festival's signature events, the River Graze transforms the Yarra River into a foodie playground, with more than 20 culinary hotspots dotted along the river's edge. There's a great range of food and drinks on offer, as well as free entertainment for the whole family. Expect pop-up bars serving Victorian wines and beers, mini produce markets, fresh seafood and food trucks. One highlight of the festival in the city is Ponyfish Island, located smack-bang in the middle of the Yarra in Melbourne CBD. Accessible only by stairs descending from the pedestrian bridge above, they serve up great beers and a tasty seasonal menu.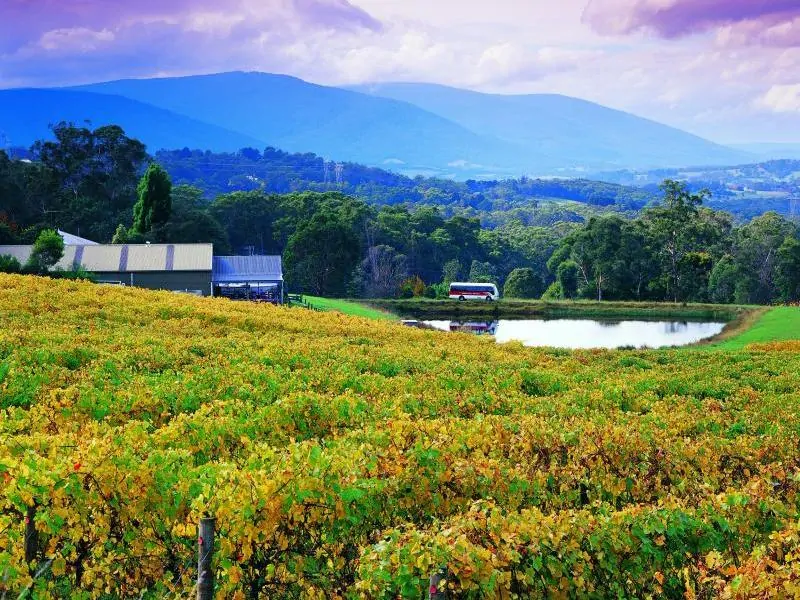 Hunter Valley, New South Wales
The Hunter Valley, also known as Wine Country, is located north of Sydney in New South Wales. It is one of Australia's major wine regions, with over 150 producers. It is also host to the popular Hunter Valley Wine & Food Festival each June. The festival features events at the regions many wineries, including tastings, cooking classes, popup stalls and concerts. You'll also find many concerts and festivals throughout the year, with big names such as Rod Stewart stopping off in the region.
Whilst Semillon is considered the dominant variety of the region, Shiraz, Chardonnay, Cabernet Sauvignon and Verdelho are also common. The Hunter Valley's local wineries offer wine tours year-round, including pet friendly and child friendly trips.
Elbourne wines are a great option for those looking for a family-friendly option. In addition to tastings, they have a collection of farmyard animals that the kiddies will love. They are a daily run establishment and welcome kiddies!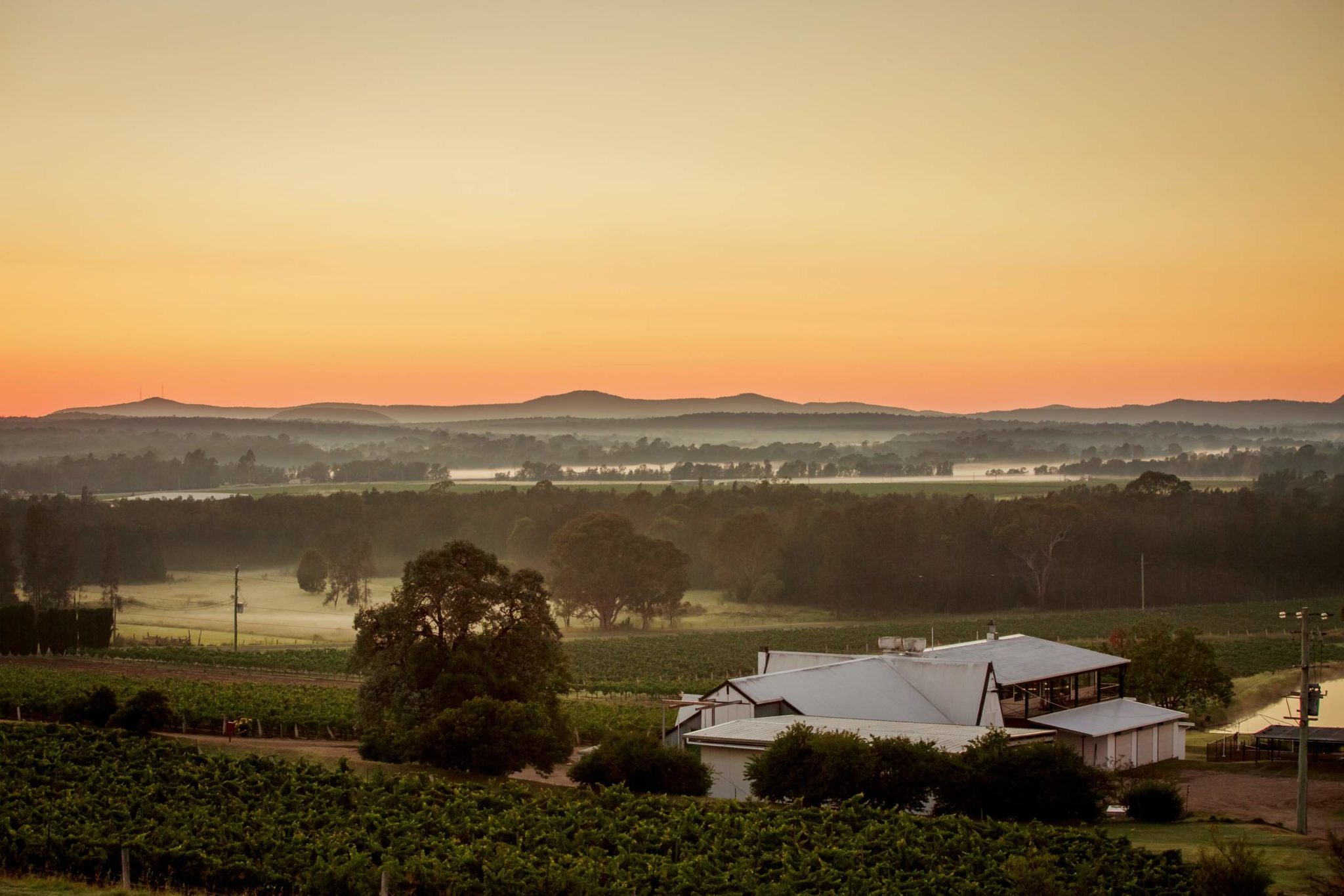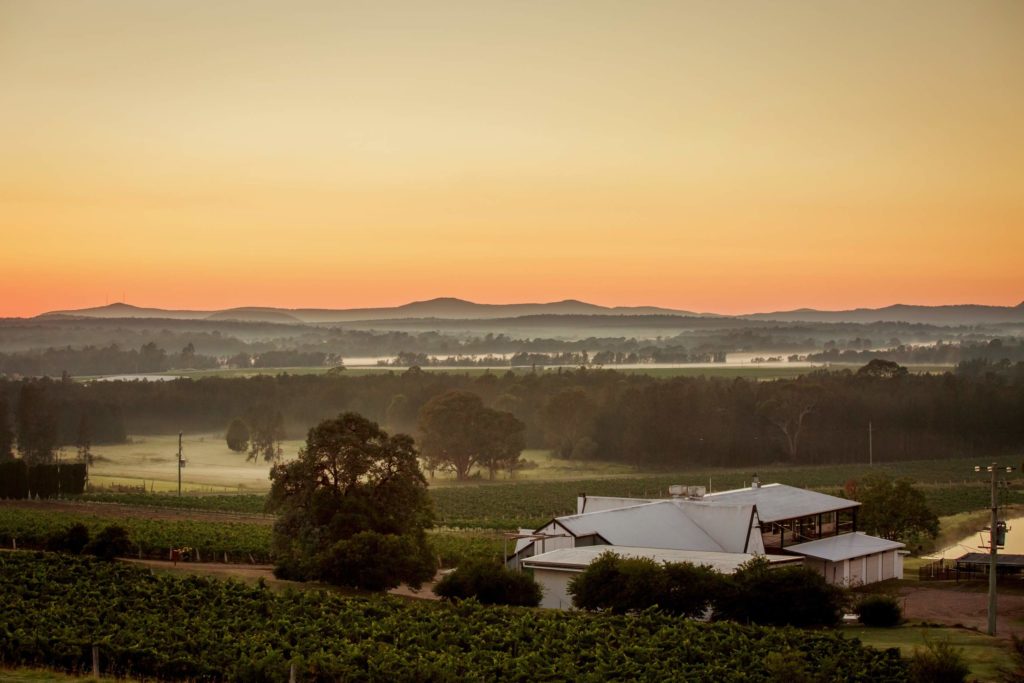 The Barossa Valley, South Australia
Located approximately an hour's drive north of Adelaide, the Barossa is renowned for its full-bodied Shiraz as well as Chardonnay, Eden Valley Riesling and Cabernet Sauvignon. With more than 150 wineries and 80 cellar doors, there are plenty of varieties to sample.
As well as it's wineries, the valley is also famous for its seasonal artisanal produce. Along the butcher, baker, winemaker trail you'll find freshly baked bread, handmade sausages, gourmet cheeses, and of course, wine! All the essentials for an Autumn picnic.
Also known as the festival state, South Australia is home to events all year round. You can time your trip with the Adelaide Fringe Festival, Comedy Festival, Film festival and countless more! Not just that, you can experience the journey of eating and drinking with beautiful surroundings.
Seppeltsfield Winery can give you the best of both worlds, hosting comedy event Grapes of Mirth each year. Grapes of Mirth does the rounds at many different food and wine festivals – check out their website for details!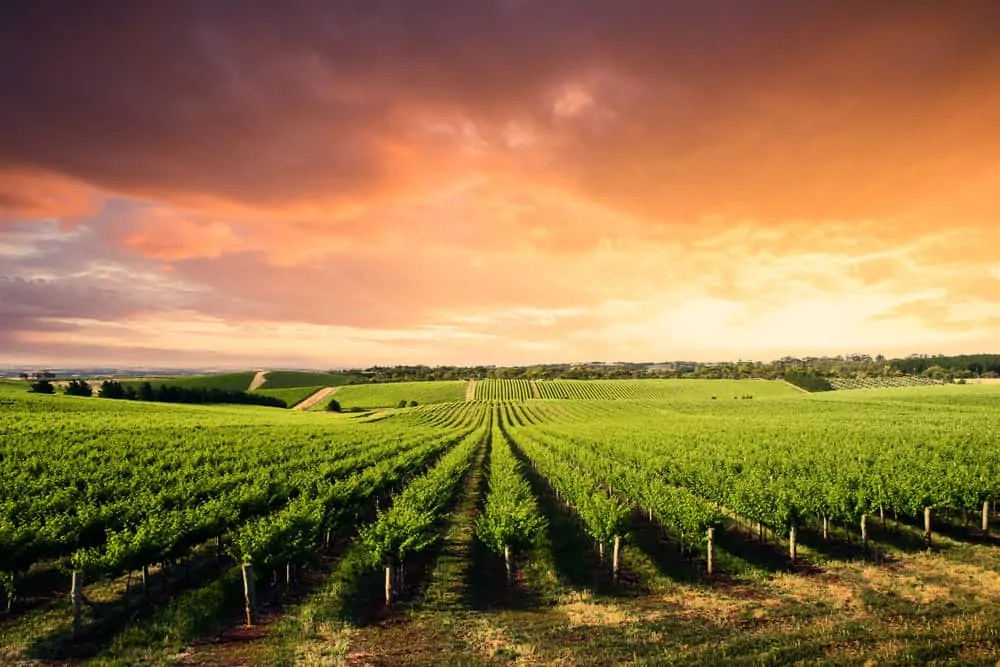 Margaret River, Western Australia
Margaret River is a small town of Perth in Western Australia. In only 50 years, the region has built a reputation as one of the foremost provinces for fine wine with approximately 215 boutique wine produces. The region produces arguable Australia's best white varieties, including Riesling, Sauvignon blanc, Sémillon and Chardonnay.
The area south of Perth has a unique climate in Australia, featuring unusually high rainfall and very even temperatures year-round. This means that although they produce only 3% of Australia's grapes, they contribute 20% of the premium wine market. In short, if you are serious about good wine, you will want to visit Margaret River! The region also produces truffles, making it a foodie paradise. If like us you love truffles and wine, try visiting the Truffle and Wine Co! Their restaurant features indulgent truffle inspired food, local wines and seasonal produce.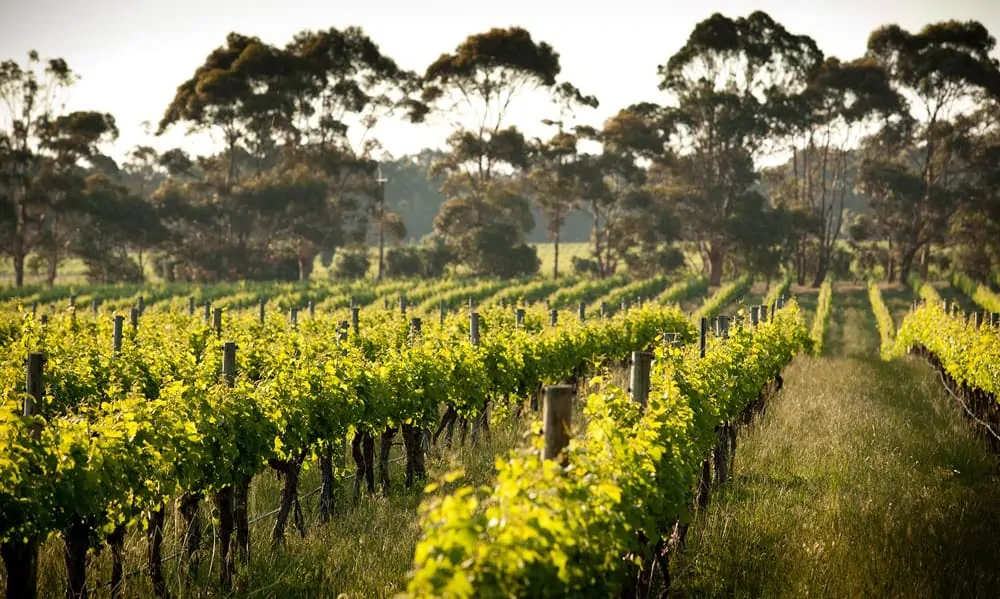 Coonawarra, South Australia
If you are a fan of Cabernet Sauvignon, Coonawarra should be high on your list of places to visit. As the home of Australia's best Cabernet Sauvignon, it is a must-do for red wine lovers. Coonawarra, which is the Aboriginal word for Honeysuckle, is a South Australian wine region located on the Limestone Coast bordering Victoria.
Whilst the region hosts various events such as festivals, cellar doors and tours, the town itself is home to just 136 people. This makes it ideal for a quiet country getaway for wine lovers.
One local winery, Raidis estate, hold regular events featuring live music, tastings and canapes. They are currently scheduling events this month, so if you are looking for a getaway, head to their website.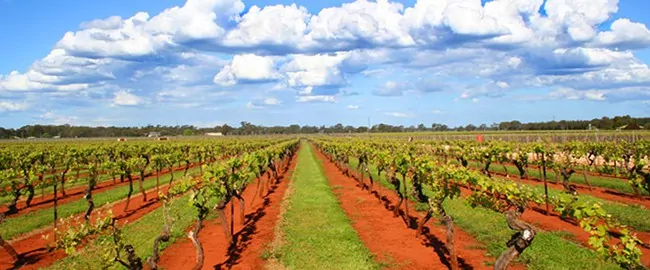 Piper's River, Tasmania
The cool climate of the Piper's River REgion in Tasmania is similar to that of Champagne in France. This makes it ideal to produce sparkling varieties. And indeed, this is what the region is most famous for, producing the majority of Australia's premium sparkling varieties.
One local winery, Bay of Fires, features a large range of sparkling varieties typical of the region. They have a cellar door located in the picturesque Piper's river region.
The region is sparsely populated and has landscapes reminiscent of the English countryside, making it one of Australia's most distinct holiday destinations. You'll want to hire a car to explore the countryside because although some tours are provided, you can get the most of the quirky region with the freedom of your own vehicle.
You can also explore the region as part of the Tamar Valley wine trail. As well as other gourmet food producers such as Tamar Valley diary (which produce the most delicious commercial yoghurt) and small food producers.

Queensland
Whilst not known as a wine destination, Queensland has some of Australia's best viticultural events. If you're in Queensland, the annual Noosa Food & Wine Festival happens in May and is a must to do.  Discover the Festival Village taking place in Noosa Lions Park with the magical backdrop of the beautiful Noosa waterways. Enjoy food trails to the Sunshine Coast hinterland, discover the craft beer and cider corner, wine tastings, masterclasses, cooking demonstrations, live music as the sun sets, and a Taste of Noosa with restaurants showcasing their famous tastes.
The wineries of the Gold Coast Hinterland region, just an hour from Brisbane, produce delicious wines and are a cultural hub, hosting events, tours, and tastings year-round.
Local favourite Witches Falls Winery produces wine using a process known as "wild fermentation". This produces a complex palate and vintages that may vary greatly from year to year. This, as well as the stunning location, makes the winery well worth a visit.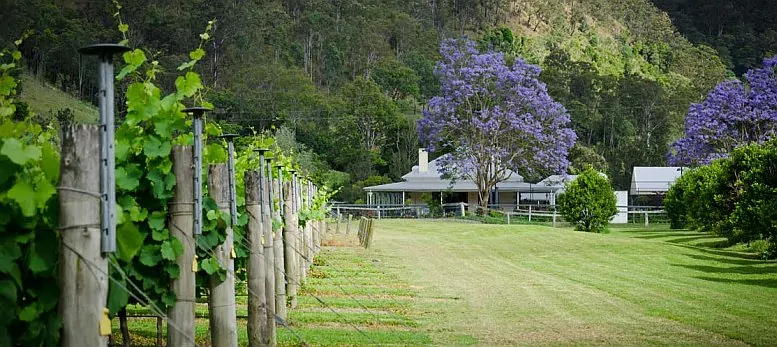 Book that next holiday now with a fast cash loan from Swoosh Finance.