12 Australian Christmas Hamper Ideas on a Budget
If you need some Christmas hamper ideas on a budget then you've come to the right place. We've found a bunch of unique gift boxes to suit all your different friends and family.
Ditch the usual Kmart and BigW Christmas hampers and get something more personalised for Xmas this year. We've made it easy to shop local and support Australian made products and businesses.
It's a good idea to save some money where you can and buy local this Christmas. But if you do need a quick cash loan to help you pay for Christmas, we can help you out with one of those too.
Overview: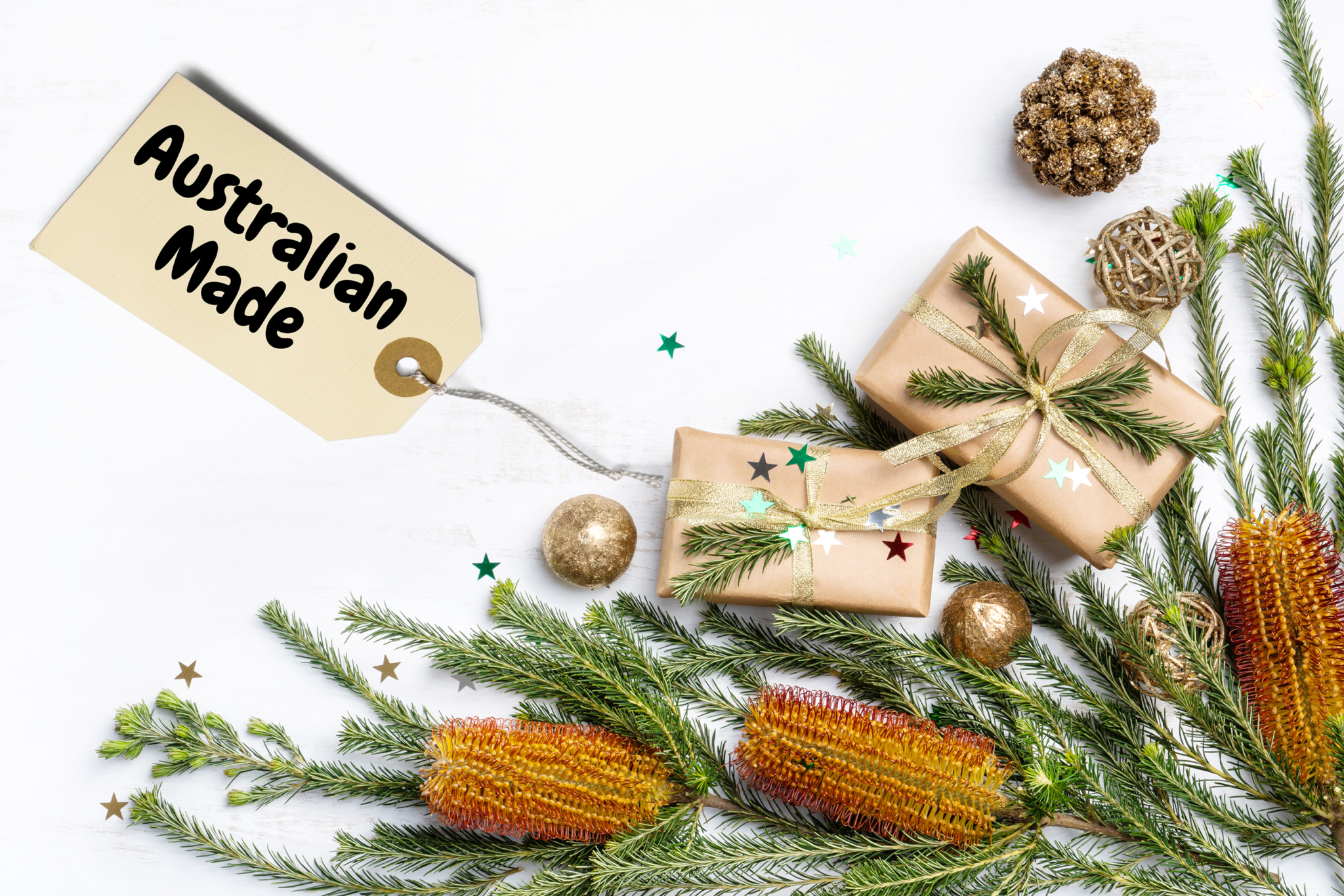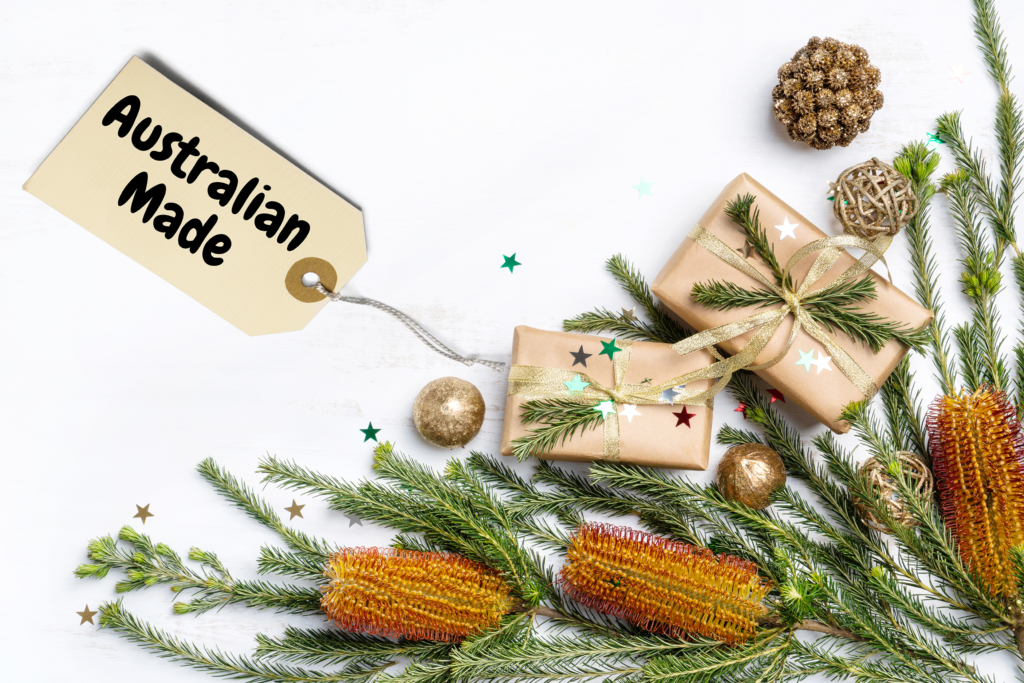 Christmas hamper ideas on a budget under $35
The Australian Native Botanicals Gift Box
Price: $34.95
Business: Organic Merchant
Buy Now Pay Later available: yes
If you're looking for something hand-made but don't feel like making it yourself, the Wanderlust Tea Gift Set is the perfect option. Hand blended in Sydney, this loose leaf tea set features a collection of organic premium teas inspired by the flavours of the world.
This budget Christmas gift hamper includes:
Marrakesh: Moroccan Mint Green Tea
Mumbai: Spicy Chai
Paris: French Earl Grey
Istanbul: Turkish Delight
Tea Infuser
The Ultimate "Keeping it Reel" Fisherman Hamper
Price: $29.95
Business: Personalised Favours
Buy Now Pay Later available: yes
This is a great Christmas gift hamper for dad (or anyone who enjoys dad jokes and fishing).
Christmas in Australia is promising to be as hot as ever. So a day spent on the beach with some new fishing gear is a great way to stay cool and catch some Xmas lunch.
This Christmas Hamper includes:
Embroidered bucket hat
Stubby cooler (printed)
Bottle opener keyring (printed)
Floating keyring (printed)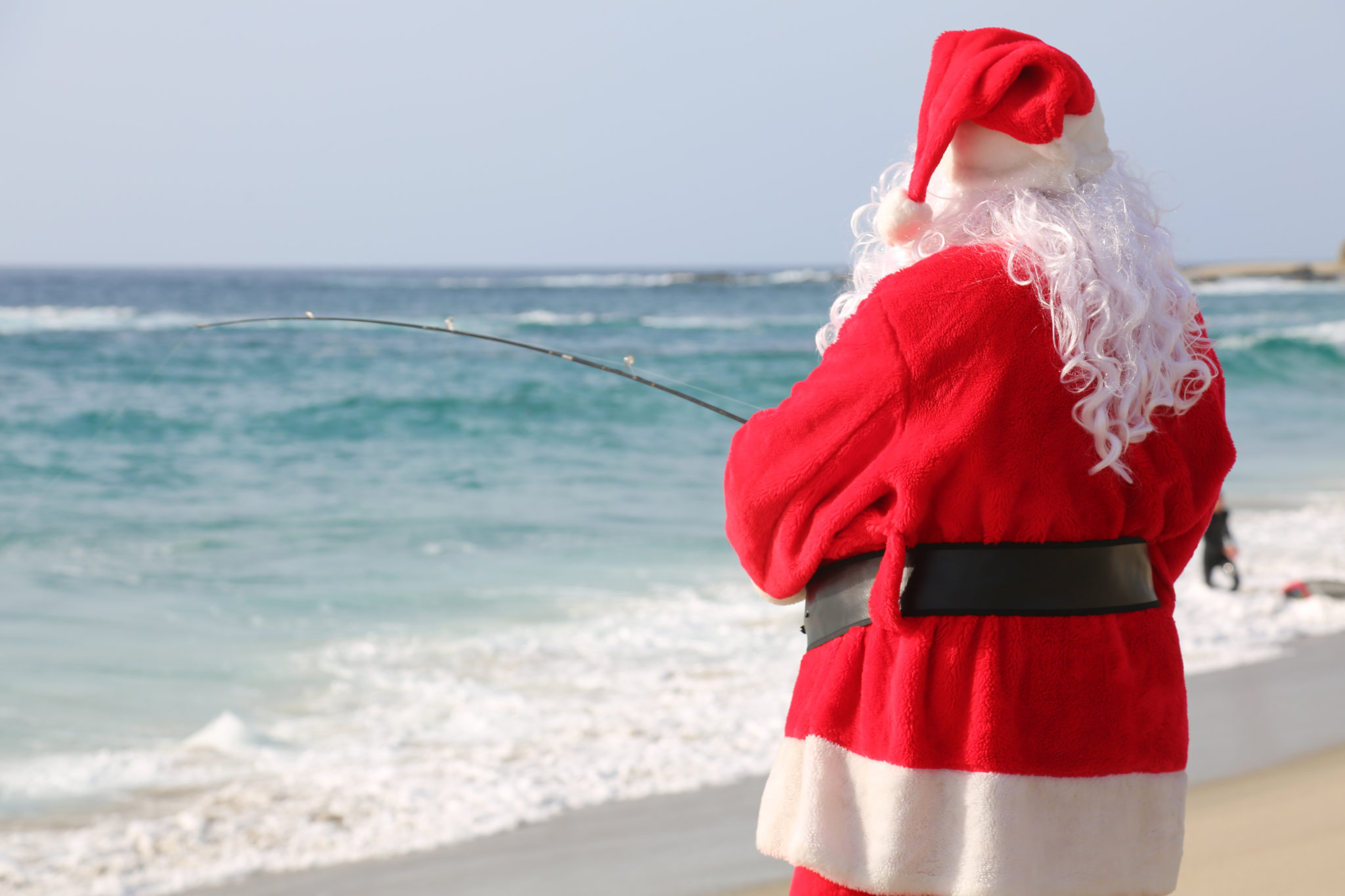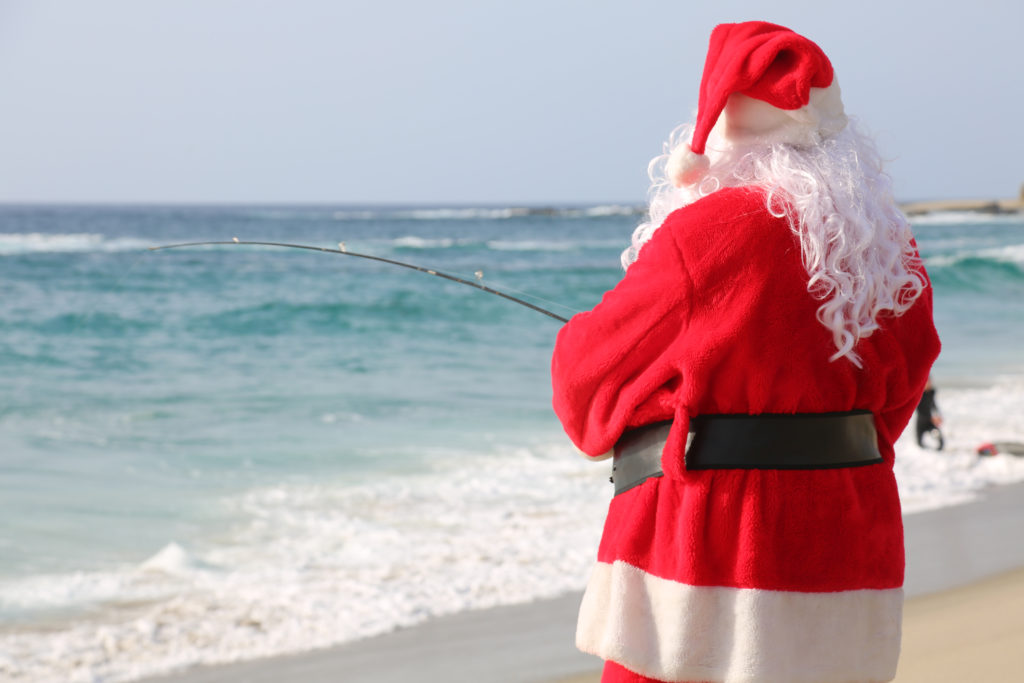 Candle Pack Christmas Gift Hamper
Price: $35.00
Business: EcoScential
Buy Now Pay Later available: Yes
For some eco-friendly products that are made in Australia check out the Tin Candle Pack Fragrance Pack. Hand-poured in Melbourne, this luxurious candle set is the perfect Christmas Hamper for Her. 100% cruelty-free and vegan, so you can feel good about helping the environment and getting a budget price.
This gift pack includes:
Baby Gift Hamper
Price: $29
Business: MissMaysBabywear
Buy Now Pay Later available: No
If you know someone expecting a baby this Christmas (or already has a little one), the Baby Gift Hamper is a sweet way to welcome them into the world. The handmade products from this Etsy store give the gift hamper that personal DIY touch (no one needs to know it wasn't you who DIY'd it). Paired with a Beatrix Potter book, the baby will be set to start their reading journey this Xmas.
This handmade baby Christmas hamper includes:
Soft sensory square (crochet)
Octopus for tiny fingers to grasp (crochet)
Shoes booties (crochet)
Beatrix Potter book
Kris Kringle Ginmas Pack
Price: $19.95
Business: Gintonica
Buy Now Pay Later available: Yes
For all the gin-lovers out there, the Kris Kringle Ginmas Pack gives tasty festive Australian Craft Gins. A great gift for couples or singletons alike. All you need is some ice, and they'll be ready to keep cool during the festive activities.
And if you've got a little extra cash put away, the Gin Boozy Bon Bons and Gin Advent Calendar put a boozy twist on the Aussie Christmas traditions.
This gift pack includes:
2 x festive flavoured Australian Craft Gins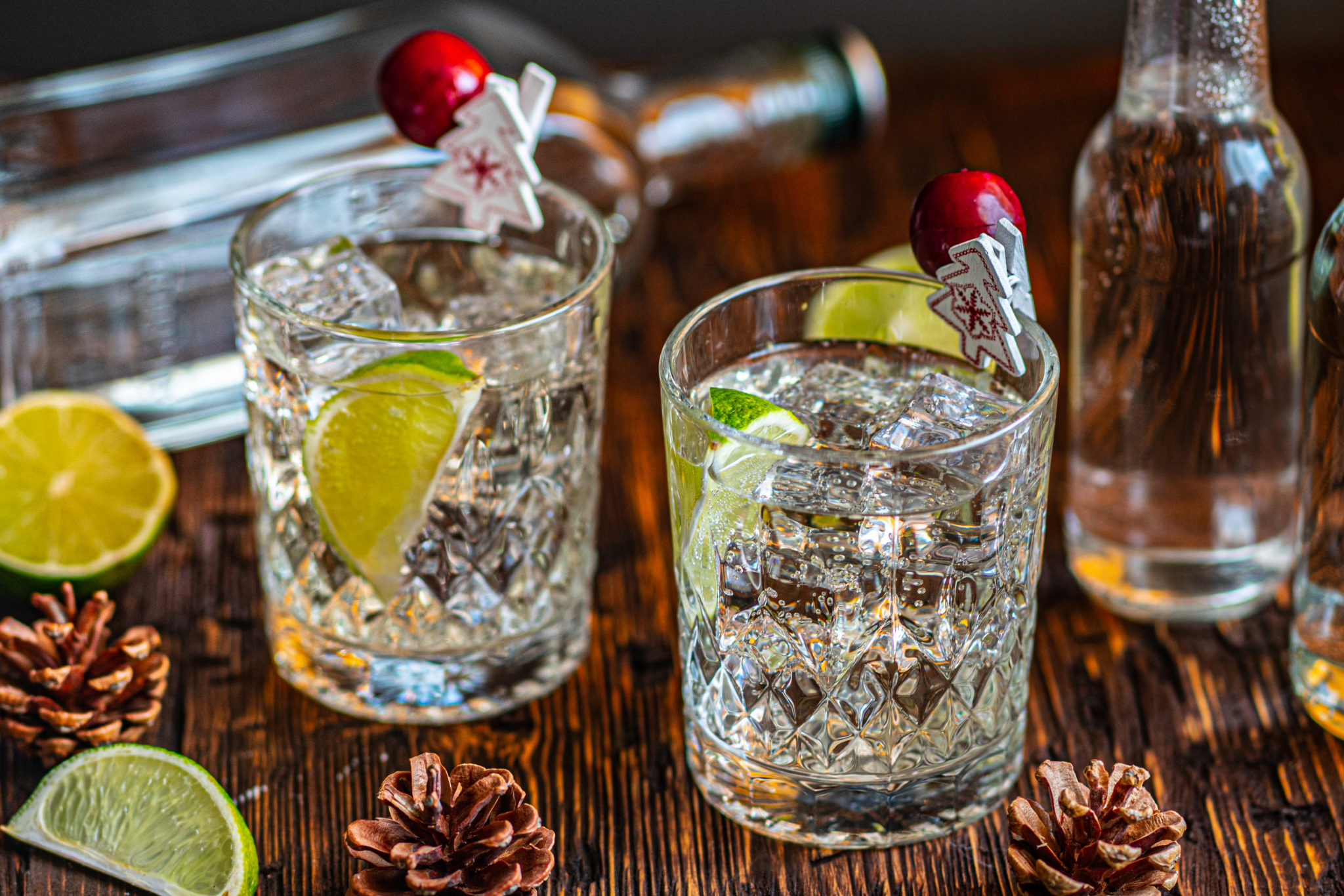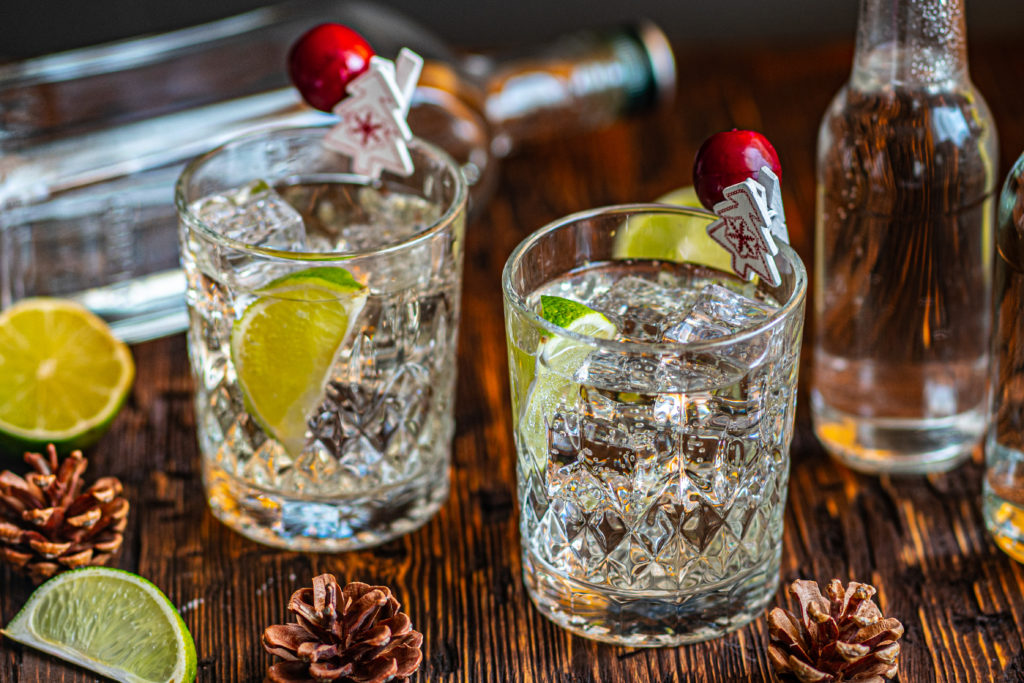 The Holiday Everyday Mystery Book Pack
Price: $25
Business: HorrorofaLittleBook
Buy Now Pay Later available: No
Etsy is a wonderland of Gift Hampers for Christmas. If you're looking for something a little different this year have a look at The Holiday Everyday Mystery Book Pack. It'll surprise them (and you). This is a fun, cost-effective present that will add another layer of mystery to Christmas Day.
If you were wanting to make your own Christmas Hamper this year this Etsy store also offers a Build Your Own option for that extra personal touch.
This gift box hamper includes:
Mystery book (you choose the genre)
Mug
Teabag
Homemade biscuits
Either a puzzle book (sudoku or word hunt) or mini colouring box
Pair of socks (who doesn't love socks for Christmas)
BREWQUET
Price: $34.99
Business: BREWQUETS
Buy Now Pay Later available: Yes
For a selection of premium Australian craft beers, a 'Brewquet', is the perfect Christmas Gift Hamper for Him or Her.
BREWQUETS is a 100% Australian independently owned business. And according to their website, with every Brewquet purchase made, they help to provide access to clean drinking water for someone in need.
This gift hamper includes:
3 x Australian Craft Beers
Brewquets Bottle Opener
Personalised card
Fair Trade Gift Pack
Price:$35
Business: The Fair Trader
Buy Now Pay Later available: Yes
This is a particularly unique Christmas gift pack from The Fair Trader. Ethically made and sustainably packaged, this is a wonderful handmade gift set that would suit almost everyone. The pack features an Art Notebook designed by indigenous Australian artists.
There is also an option to make it into a vegan-friendly Christmas gift hamper if you wish.
Options for Fair Trade Christmas hampers
Option 1 includes:
Indigenous Art Notebook
Soy Wax Candle
Option 2 includes:
Indigenous Art Notebook
Soap
Skincare Products
Option 3 includes:
Pair of Unisex Socks
Skincare Product
Dog Christmas Bon Bon
Price: $22.99
Business: Laila and Me
Buy Now Pay Later available: Yes
We can't forget one of the most important members of the family!
Get a Christmas Bon Bon for your fur-baby this Xmas, and you'll also be supporting an Australian business. It's made with all-natural ingredients, so your dog is sure to love the tasty treats on Christmas day. Because we may speak in different tongues, but food is a universal love language!
This dog Christmas gift bon bon includes:
A mixture of mack tail, duck wing, duck foot, and beef cubes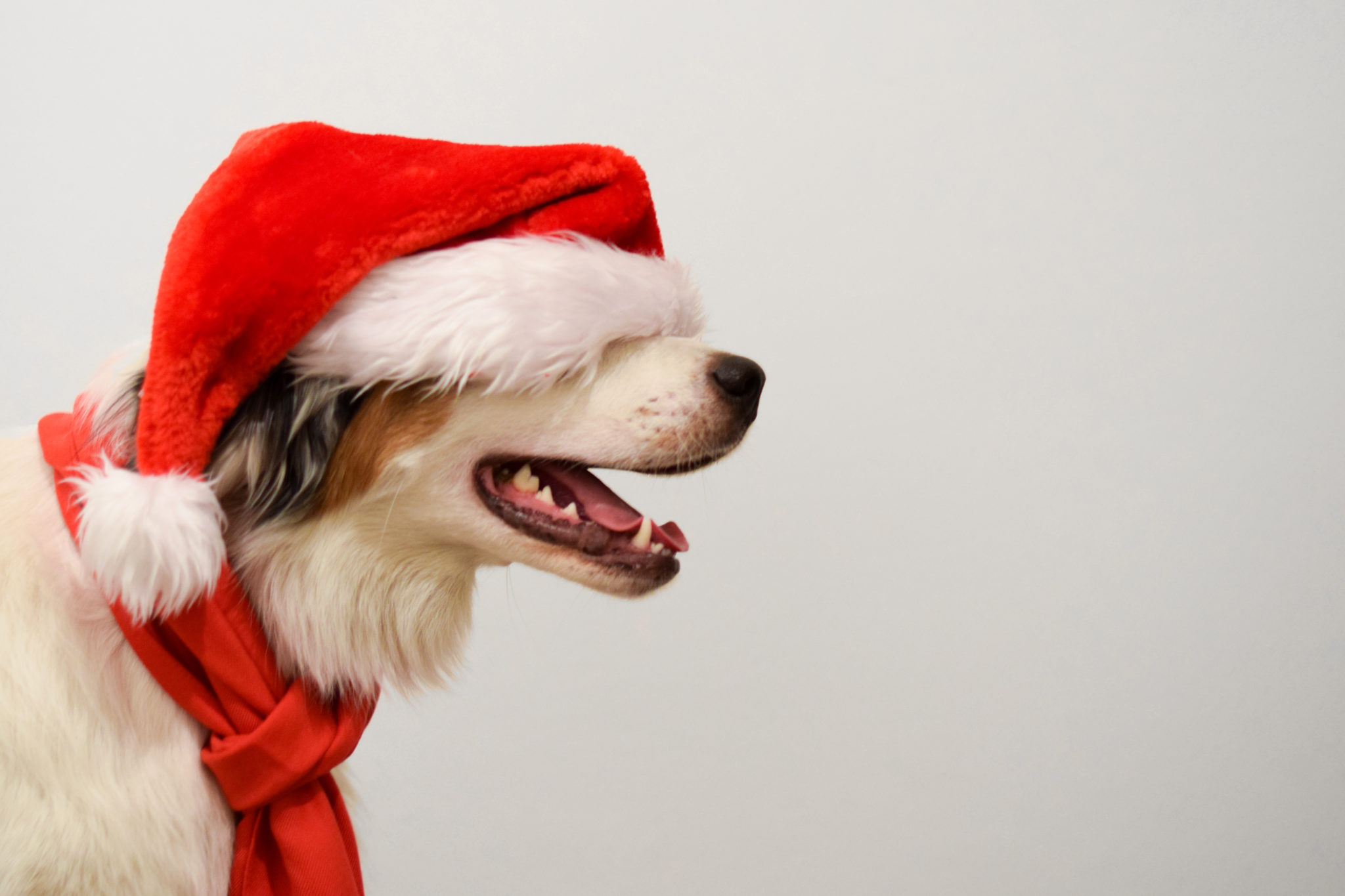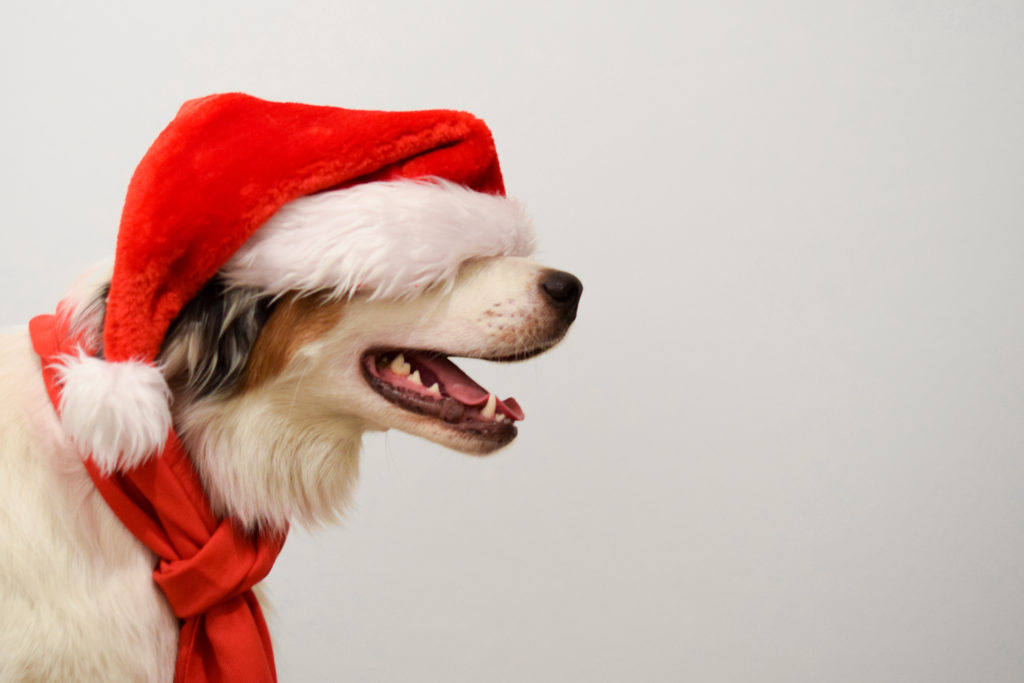 Aussie Mystery Snack Box Care Package
Price: $29.97
Business: AshRoseHampers
Buy Now Pay Later available: No
For an Australian gift hamper for your overseas friends and family, the Aussie Mystery Chocolate Snack Box is just the ticket. This Etsy gift package is perfect for those missing some classic Aussie treats. It includes a selection of favourite chocolate treats like Twirl, Freddo, and Caramello Koala.
You could send it overseas to those distant relatives living somewhere like the UK, or you could send it to someone in Australia. Either way, someone will get a great present this year!
This snack box includes:
A collection of sweet snacks from Australia
Handmade Soap 4 Pack Gift Box
Price: $28
Business: Australian Bee Products
Buy Now Pay Later available: No
A quality non-food hamper for a great price. These handmade soaps come from an Aussie family-run business. They combine honey with a collection of lovely scented ingredients to create a lavish gift that is perfect for mums. Made on the Gold Coast, Queensland using donkey milk, these soap products will make anyone feel like Cleopatra herself this Xmas.
This gift box includes:
4 x Handmade Donkey Milk Soaps (options: Citrus Zest, Coconut + Honey, Lemongrass, Honey + Oak, Lavender)
Build Your Own Christmas Hampers
Price: $2.99
Business: Kakadu Plum Co.
Buy Now Pay Later available: Yes
If you want to make your own gift hamper but don't know how to go about doing it, Kakadu Plum Co. has you covered. Their Build Your Own Hamper allows you to select whatever products you like from their stock. So you get to choose exactly what you'd like and tailor the gift box to a specific person.
All the food products are made with the vision of connecting people to 'the oldest foods on earth' through traditional native Australian ingredients.
Everything will be packed and wrapped into a gift box for Christmas. So you get all the fun creating a gift hamper without all the stress and hassle of getting everything together and presenting it nicely. In other words, you can save on the costs of individually buying products, boxes, decorations for your presents and have it all done for you in one go.
They also offer Corporate Christmas Gift Hampers—great if you're looking for a Xmas present for staff or businesses.
This Christmas gift hamper includes:
If you do need a little extra to tide you over this festive period, you can get a small Christmas loan from Swoosh – even with bad credit.
People also read: