How to Save Money When Moving into a New House
Moving house can be a pain. You not only have to deal with the logistics of transporting your entire life to a new property, but you have to cop all the extra costs that come with it. This includes organising movers, getting empty boxes, buying new furniture and appliances, paying the bond/rent ahead of time, and plenty more. If you're not careful, the costs can rise painfully above initial expectations – which might mean you need to take out a small personal loan to cover it all. However, with a few tips and tricks, there is a way to stick to your budget when moving house. So we've put together this guide on how to save money when moving into a new house to help you out.
Overview
How to save money when moving into a new house: 5 tips
Efficiently organise the move
Removalists are, without a doubt, an expensive commitment but they are often seen as a necessary cost. Getting from your old house to a new one in a small car can seem impossible, which is why so many people resort to these pricey removalists. But there are ways you can avoid using removalists and save money when moving into a new house. The best strategy is to start packing in the lead-up to the move. This way you can start to transport boxes and small items using just your car. Then on the main moving day, you can hire a van and get most of the work done in a single day. Borrowing or renting a van for a day is a much more financially-friendly way to go about moving. There's also plenty of space to load large and bulky objects.
You might also want to get your friends to help and make a day of it. Just don't forget to reward them with a nice thank you, like wine or pizza. You'll still be within your budget when moving house, plus you can enjoy it with them!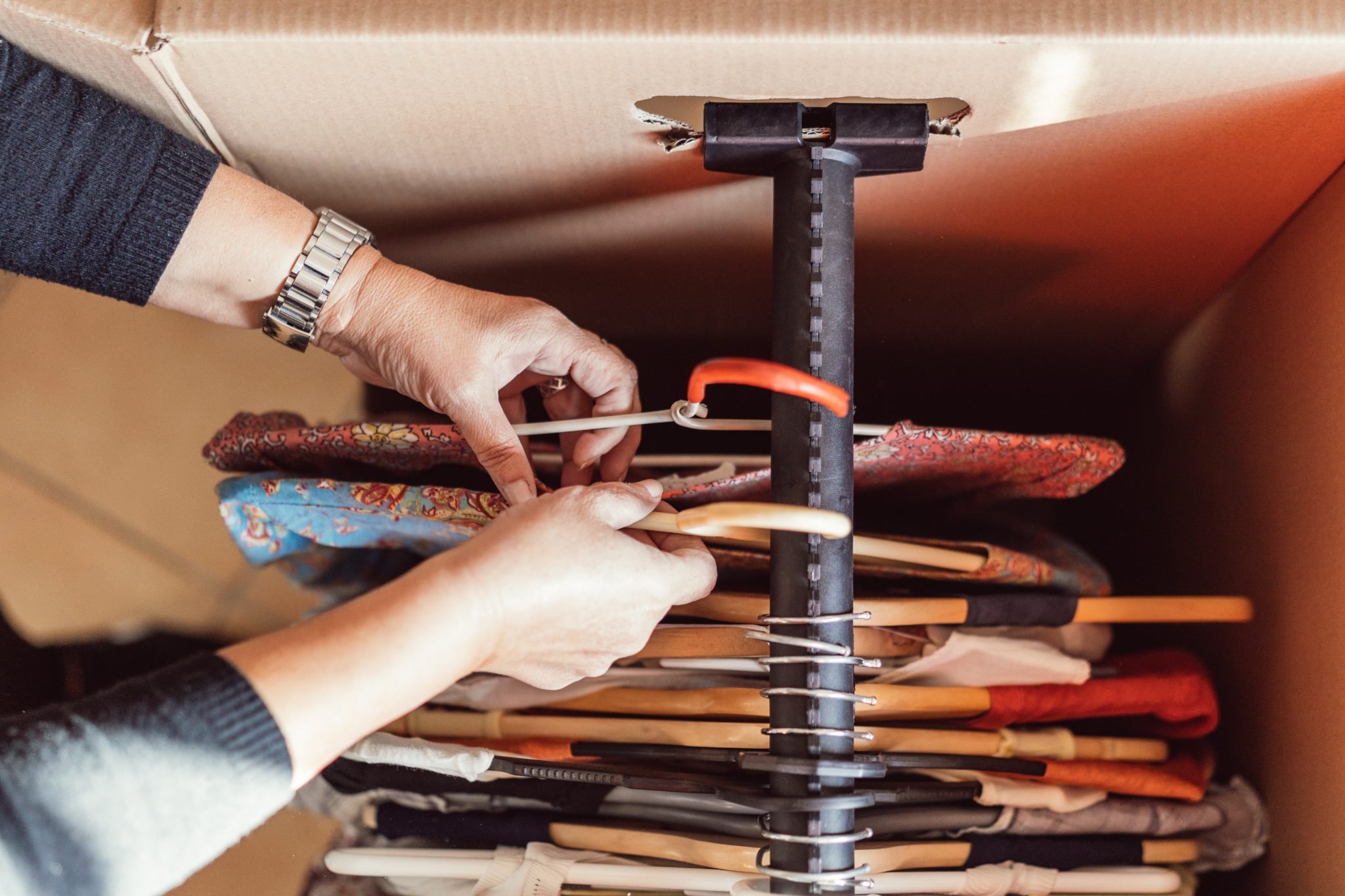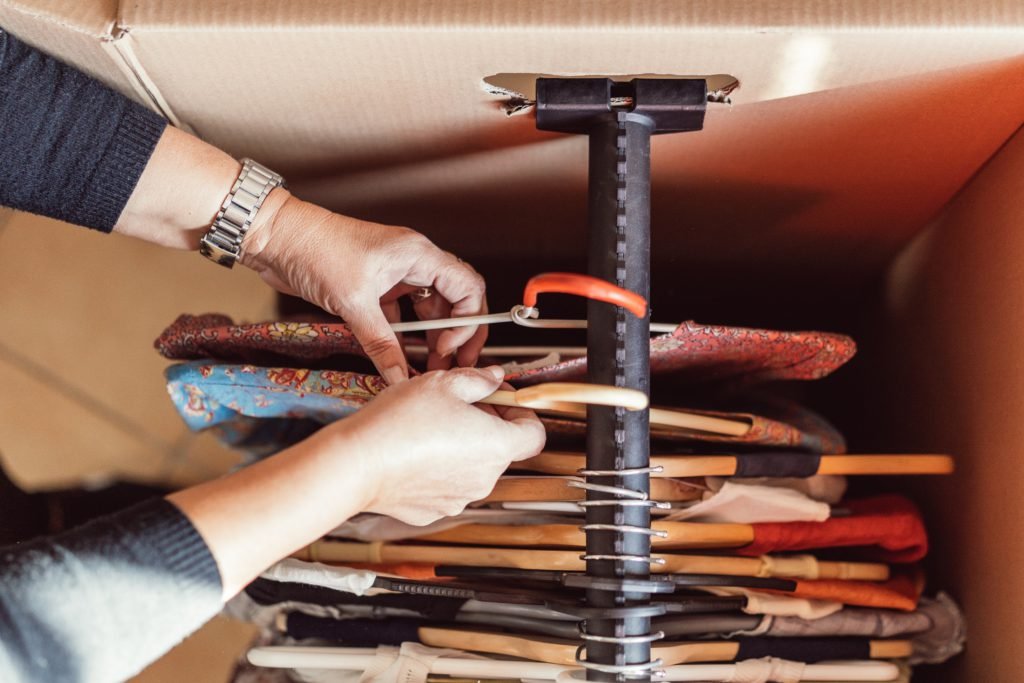 Manage future big costs
In case there is some kind of rent overlap, or you are yet to receive your bond back from your old house, being prepared for these costs is important. This is especially the case if you don't have any emergency funds. The best way to plan for this is to set up good, long-term saving habits. You might also want to organise a garage sale to sell some of your stuff (which means there's less to move!) or apply for a rent loan or bond loan.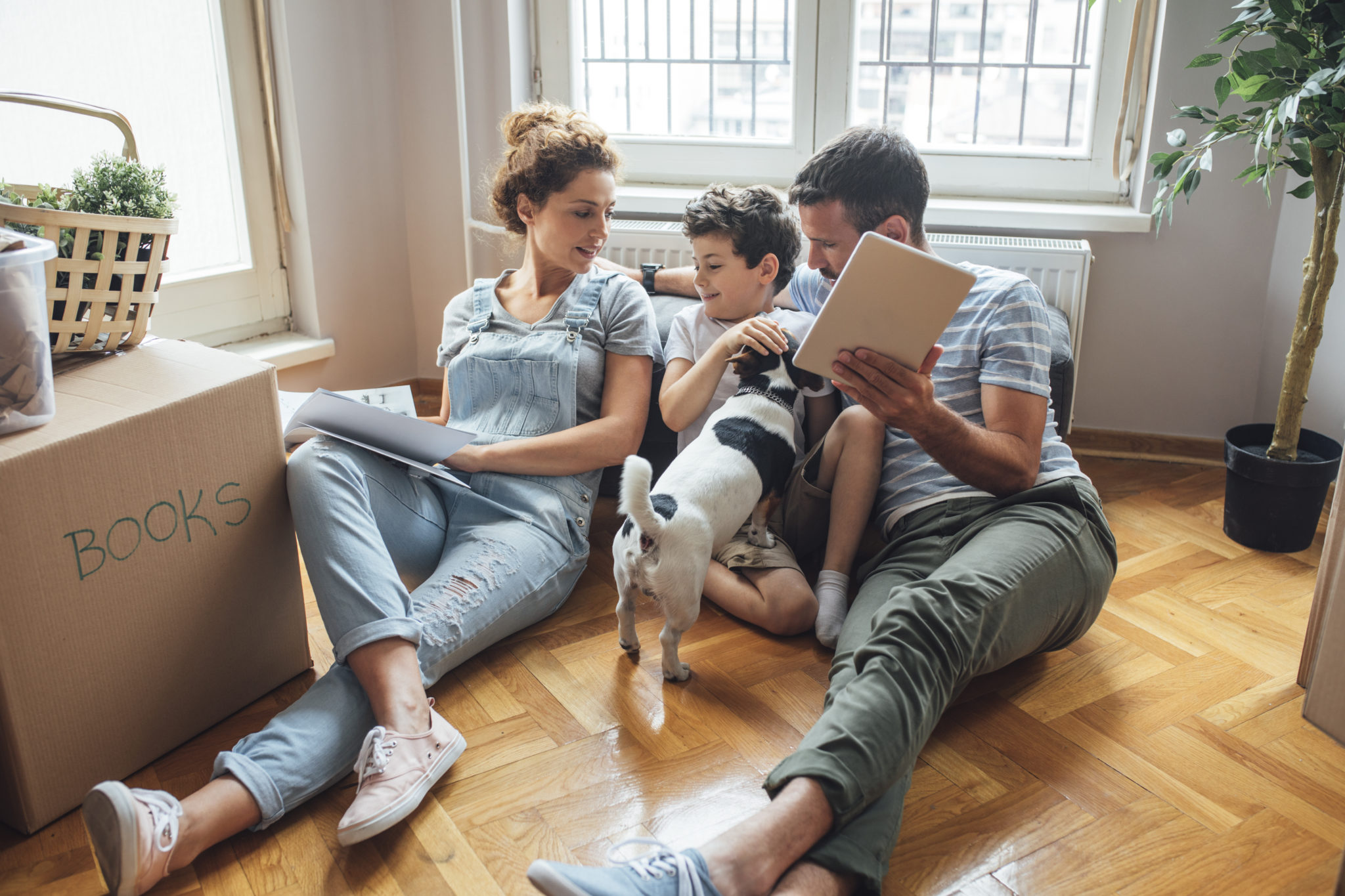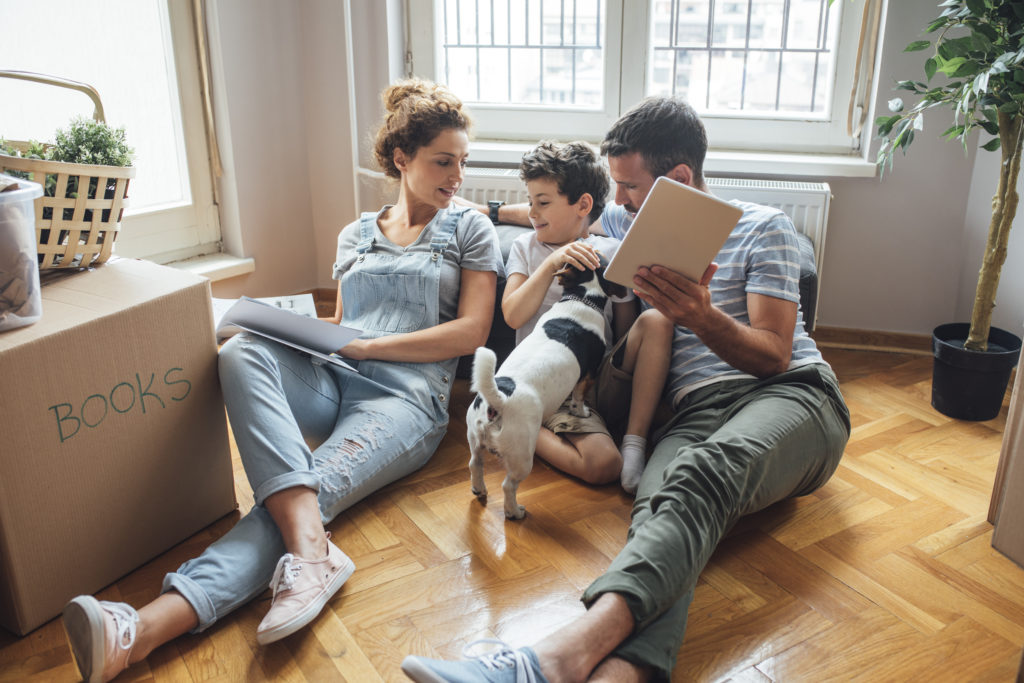 Take stock of your fridge and pantry
When you're learning how to save money when moving into a new house, the fridge and pantry are probably the last things you think of. But having to restock both of them can definitely add up!
Having left your old house, your fridge would have likely been cleaned out and the long-expired boxes of food in the crevices of your pantry discarded. Not being left with much requires more than a few trips to the grocery store, and these large food shops can quickly rack up equally large bills.
The best way to approach this is to try and eat through your food supply in the lead-up to the move. Take stock of what you have in your fridge and pantry and plan your meals around those ingredients. Try to buy as little as possible during this period. Although you might feel like throwing everything out to start fresh is the most instinctive option, it is far from the cheapest.
Moving your food where possible, particularly non-perishables, is another great way to save money when moving into a new house. If the dusty food containers in the corners of your pantry are still in date, take them along with you and finish them before you buy new food.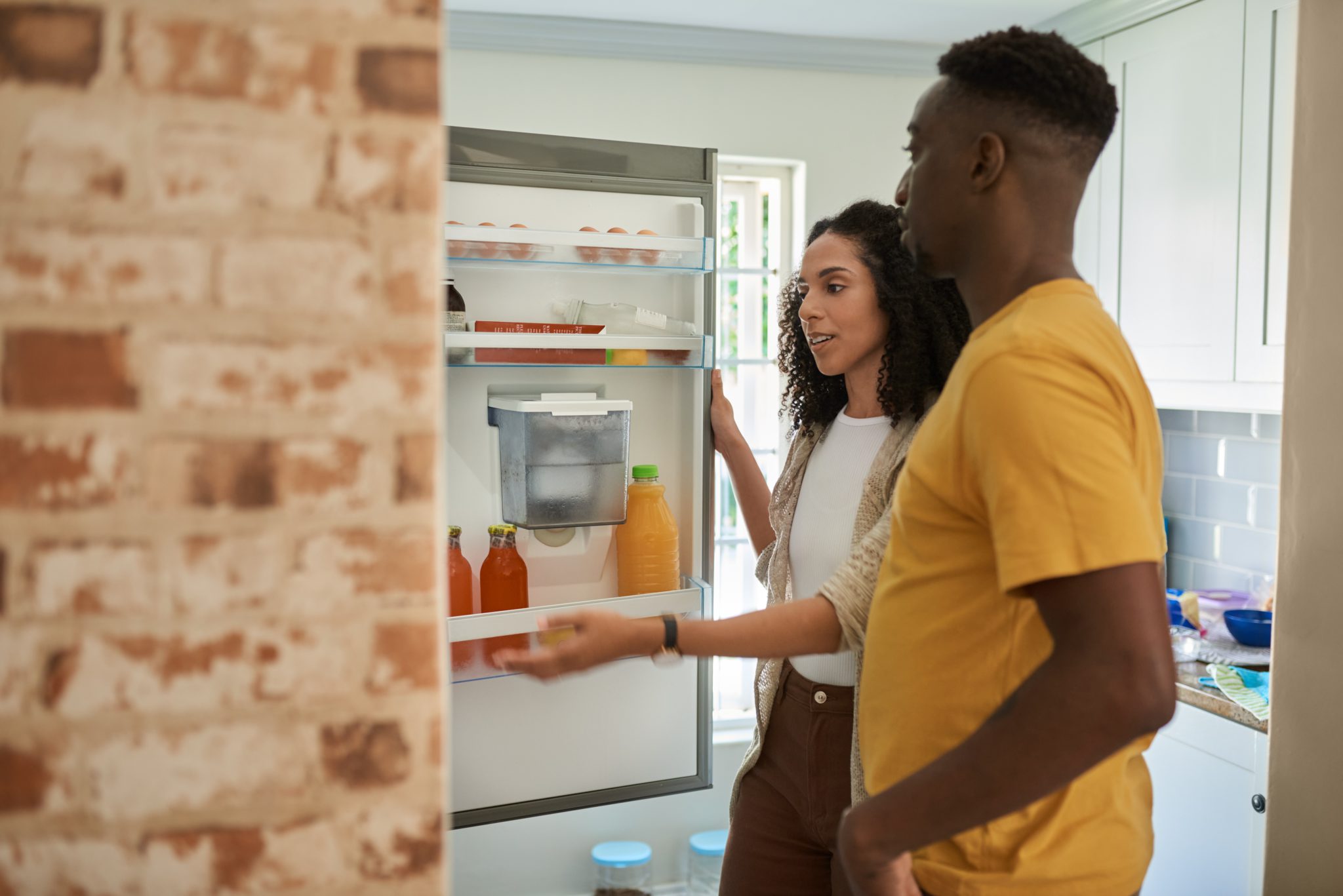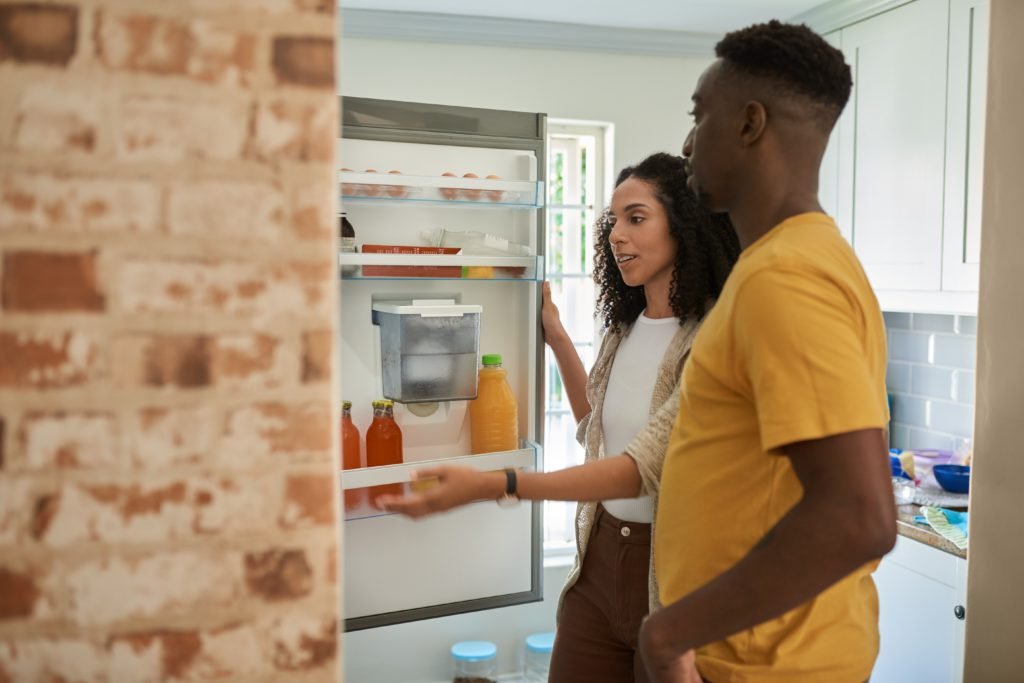 Delay purchases
If you love online shopping, cut it out in the few weeks before you move. You'll just have more stuff to move! Not only will you save money on your shopping habits, but you can also reward yourself with a little shopping spree once the move is done.
Another tip: if you're moving out of your parent's place or moving interstate, you'll need to buy a lot of big, new purchases – like a fridge, couch and washing machine. If you can't afford to spend thousands of dollars all at once, try delaying some of these purchases. For example, you can put off buying a washing machine for a few months by using a local laundromat.
Learn more about the cheapest ways to move interstate.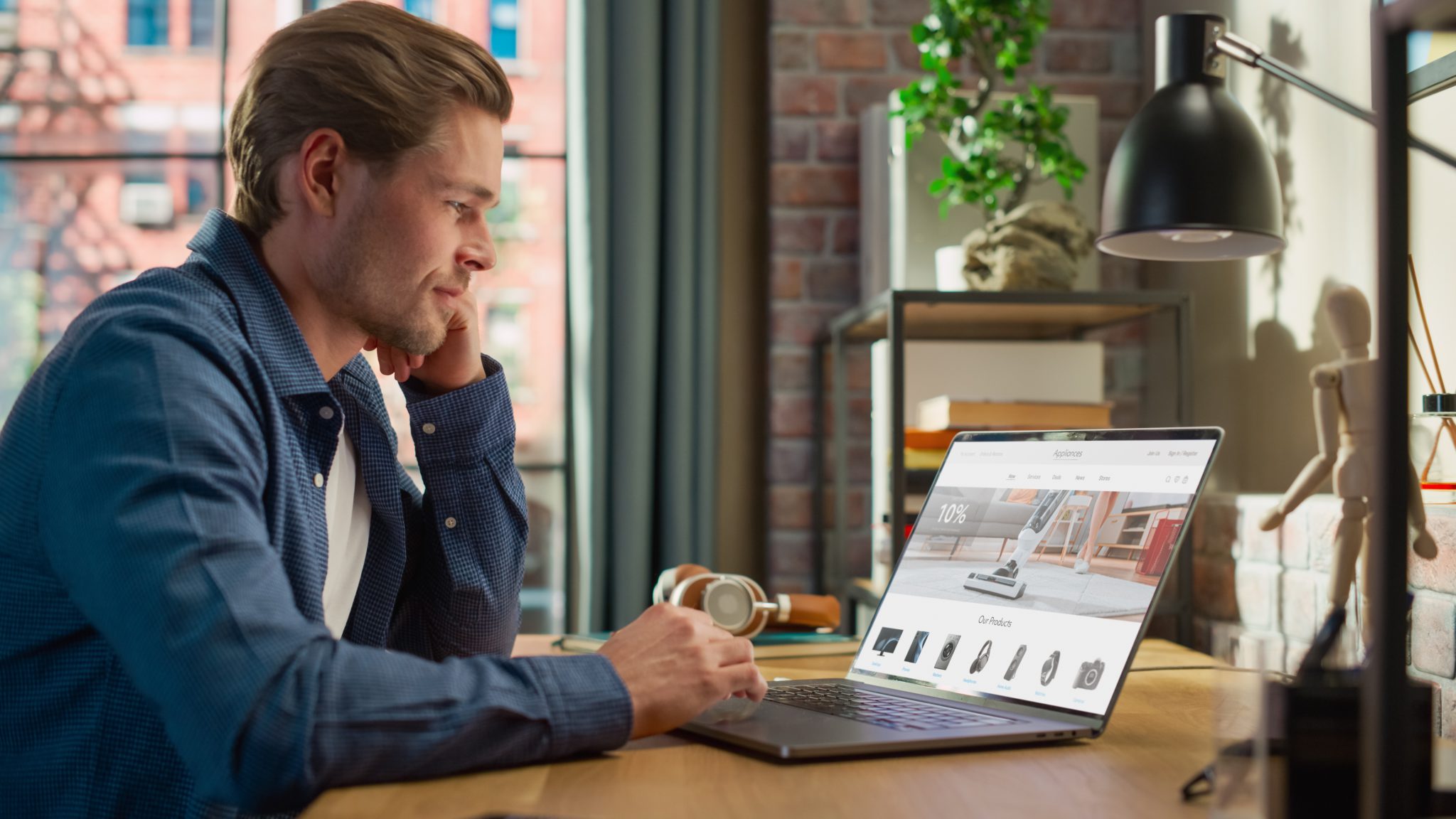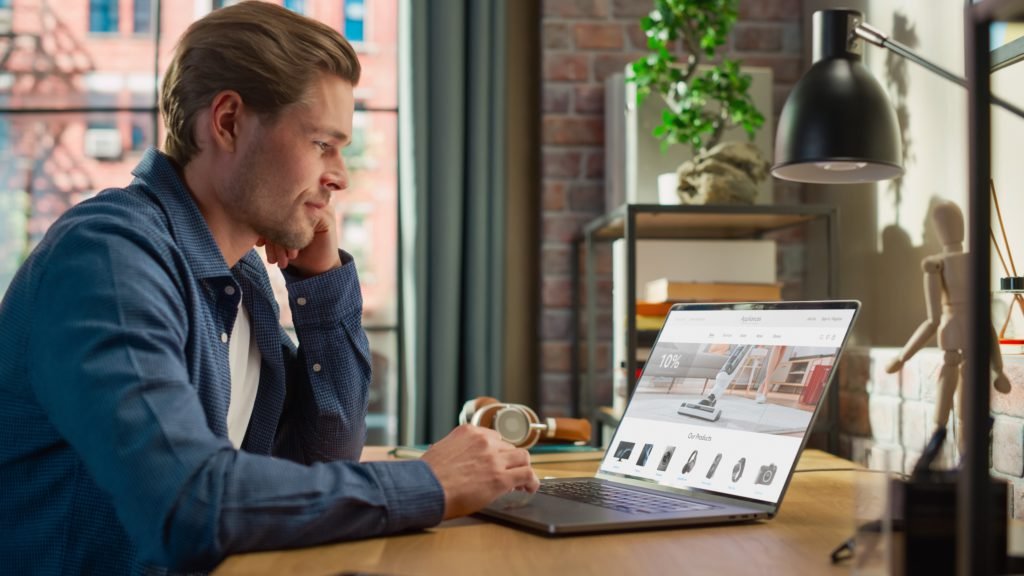 Find affordable moving boxes
There are a variety of companies that sell reinforced cardboard boxes for moving, and these are usually very handy – but they're also very expensive. To avoid buying them, try saving any useful boxes in the leadup to your move, and ask your family and friends to do the same. This will help keep you under budget when moving house, plus it's better for the environment.
If you can't find boxes this way, local supermarkets usually have boxes they're happy to donate. Because these are used to carry heavy food products, they're often pretty strong.
Another tip: if you do go down the route of buying proper moving boxes, you can use them time and time again if you take care of them. Avoid using too much tape and don't write all over the sides of the boxes. You should also store them somewhere that's dry and safe from the elements.
Making moving easier
Now you know how to save money when moving into a new house! But even with these tips, the costs of moving can often provide some expensive surprises. If you're in need of an easy secured loan quickly, Swoosh is here to help. Follow our simple application process to find out if you're eligible for a loan for moving house, and we'll do the rest. Take the stress out of moving today!
How to save money when moving into a new house FAQs
What should I do 2 weeks before moving?
In the 2 weeks leading up to your moving day, these are some of the things you should do:
Begin packing up everything into boxes
Declutter your home and sell, donate or throw out anything you don't want to take with you
Create a budget
Arrange for any pets/young children to be looked after on the day
Arrange a van/trailer or moving van
How do you declutter before moving?
The best way to declutter your home before moving is to start with 1 room at a time. Create separate piles for items you can sell (either on Facebook Marketplace, Gumtree or at a garage sale), donate and chuck/recycle. If you have a lot of stuff you want to get rid of, you may even consider hiring a skip bin.
How much should you budget for a move?
This ultimately depends on the size of the house you need to move (i.e. a 2 bedroom unit will be cheaper than a 4 bedroom house) and whether this is your first time moving out of home. In general, moving into a new house can cost anywhere from $300 to $1500. It's always best to create a budget before the big moving day and make sure you stick to it.
People also read