Cheap Things to Do in Melbourne
Melbourne is one of Australia's most culturally vibrant cities. Offering a diverse range of landscapes, arts, and cuisines, Melbourne is a hub for fun, relaxation and experiences. With so much to see and do, it can be difficult to experience all Melbourne has to offer and still stay within your budget. Swoosh has you covered! We've found the best cheap things to do in Melbourne so that you can have some epic fun for minimal cash.
Overview:
Cheap things to do in Melbourne CBD
The heart of Melbourne city is not your average business district. It's full of unique attractions, mysterious laneways, and thriving restaurants. If you're struggling to find fun, cheap things to do in Melbourne city that are gentle on the wallet, check out these inner city delights.
Holey Moley – Mini Golf
Mini golf is a great, inexpensive way to socialise with friends and family while keeping active. Holey Moley, located conveniently in Melbourne CBD, offers both family friendly and adults-only sessions. Children are permitted from opening until 5pm, with adults-only from 5pm onwards. Along with putt putt, Holey Moley also offers food, a bar, and karaoke. With putt putt sessions from $18 per adult, it's a budget-friendly activity in Melbourne CBD that will ensure you have a great time without hurting your wallet.
City Circle Tram
Instead of spending money on expensive city tours or public transport, try the free City Circle Tram. While offering free transport to Melbourne's major actions, shops and city locations, the City Circle also provides audio commentary on city landmarks and attractions. It's a great way to tour the city, learn a bit of Melbourne history while also getting where you need to go for free. There's nothing cheaper than free!
The Melbourne Skydeck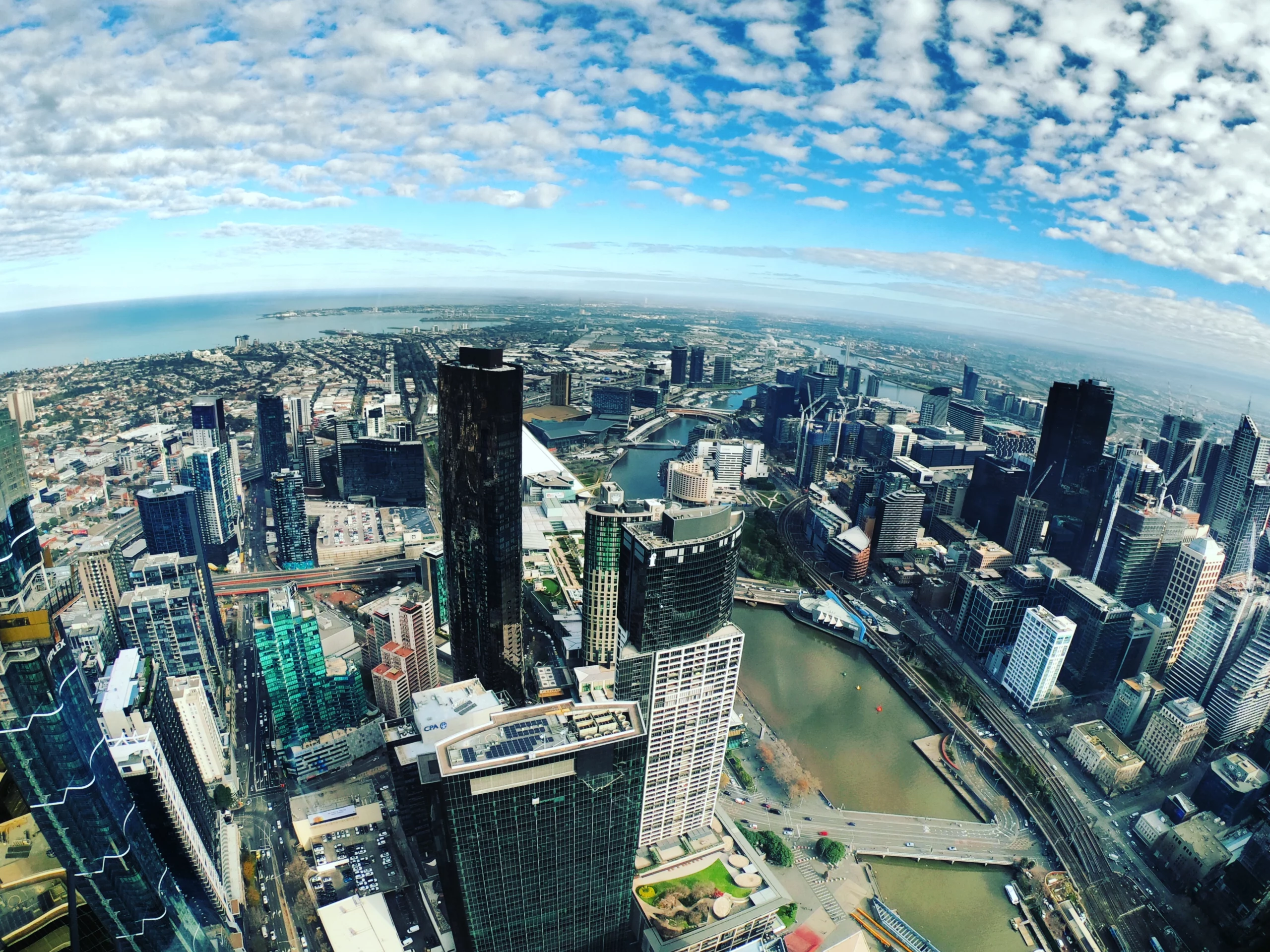 The Melbourne Skydeck is one of Melbourne's most unique and spectacular attractions. Standing at nearly 300 metres high, this skyscraper is the highest observation deck in the southern hemisphere and also contains the fastest lift in the southern hemisphere. Whether you go day or night, the architectural marvel offers visitors the chance to see a unique and breathtaking view of Melbourne city. It won't break the bank either with general admission costing just $28 per adult.
Cheap things to do in Melbourne with family
Finding family-friendly activities that won't drain your bank account is hard these days. But luckily Melbourne is rich with low-cost experiences that are not only educational but also a ton of fun. Check out these family-friendly Melbourne attractions.
Collingwood Children's Farm
Collingwood Children's Farm is a non-profit organisation that offers children and families the opportunity to engage with animals and nature without draining the bank account. Whether you're looking to cuddle a goat, lend a helping hand, or explore the countryside, Collingwood Children's Farm offers entertainment and education for both children and adults. General admission for adults is $15 and $7 for children, so it's the perfect solution when you're looking for cheap things to do in Melbourne with kids
Scienceworks
If you're looking for an activity for the kids that's both fun and educational, then Scienceworks is a must-visit! Located just 10 kilometres from Melbourne CBD and full of immersive exhibitions, Scienceworks offers a conveniently located activity that will appeal to the whole family. And with tickets for adults costing a mere $15 and children up to 16 years are free, it's the perfect budget-friendly solution.
Melbourne Zoo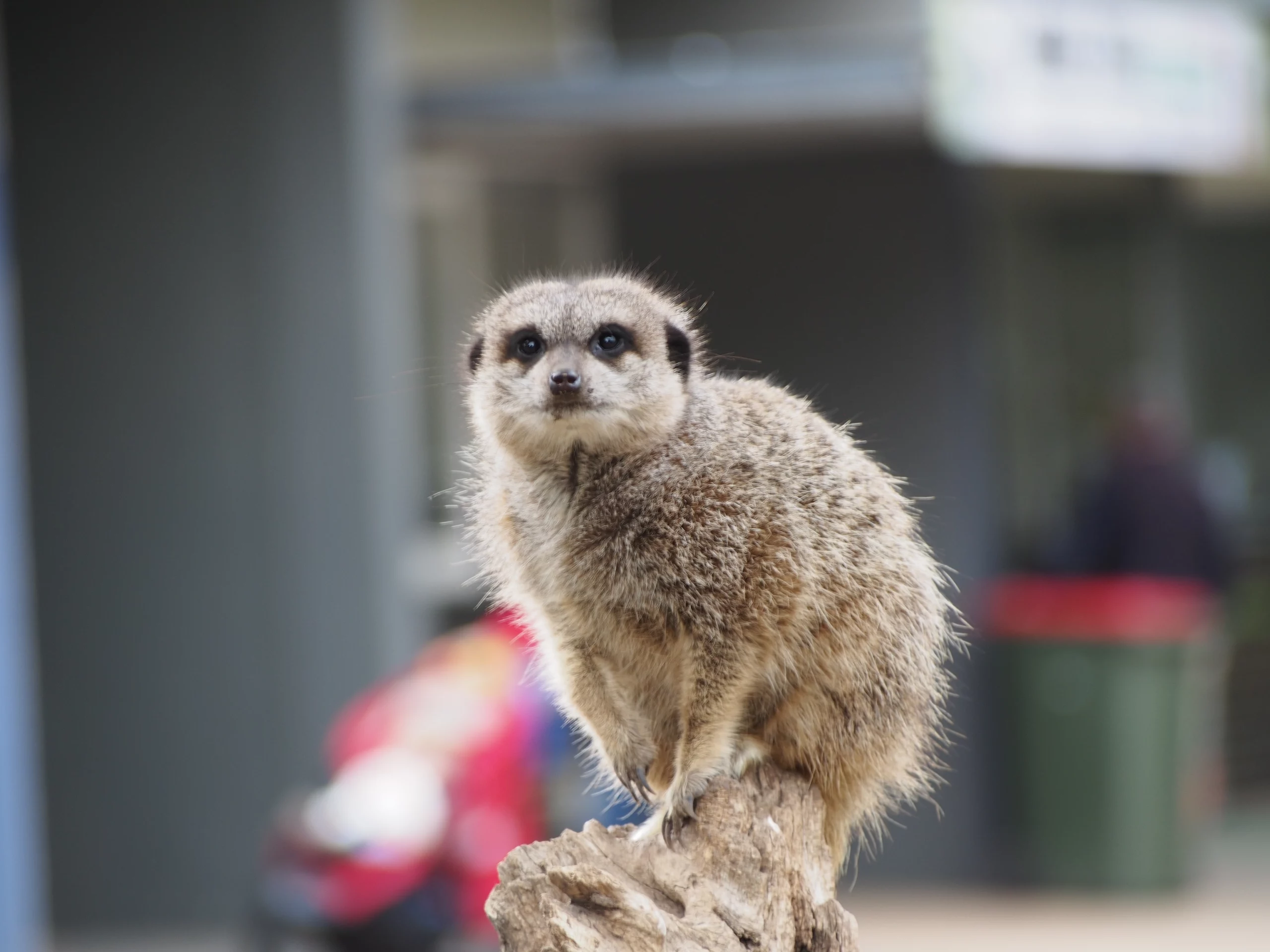 When you think of any zoo, you might think "yikes! Expensive!" But with Melbourne Zoo offering free entry to children under 16 on weekends, you can have an epic family day out without breaking the bank! Plus, who wouldn't want to meet a cheeky monkey or a curious meerkat?
Cheap things to do in Melbourne at night
Melbourne at night is an experience in itself. From secret laneway restaurants to uniquely themed bars, Melbourne's nightlife is always thriving. But if you're wanting maximum fun for minimum cost, check out these night time Melbourne hotspots.
Coburg Drive-in Cinema
If you're looking for cheap romantic things to do in Melbourne, there are few places more romantic than the Coburg Drive-in Cinema. Why not grab that special someone and treat them to a night under the stars while you watch a new blockbuster or the next big slasher film. At $23 per adult, or $50 for a car load, you won't need to stretch your finances for a fun night out in Melbourne.
Old Melbourne Gaol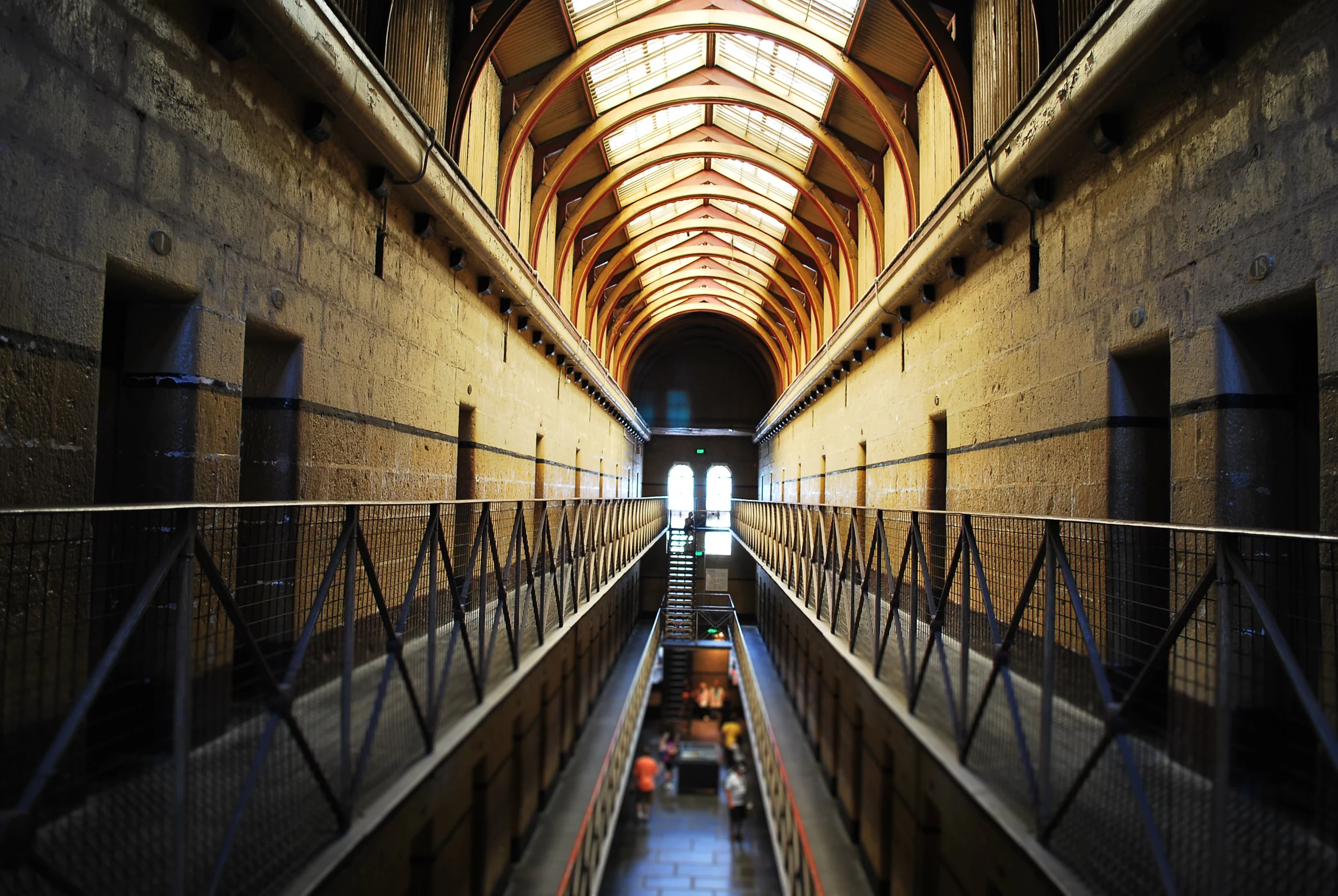 So maybe you've never wanted to end up in the slammer, but you've probably always been curious about what it's like. The Old Melbourne Gaol is your chance to catch a glimpse of life behind bars without someone turning the key and throwing it away! This historical gem offers mystery games, night tours, and ghost tours–perfect for getting the heart racing! And at just $38 per adult, you won't have to put a dent in the budget!
Comedy at Spleen
In the mood for a good laugh but don't want to empty the wallet to get it? Then Comedy at Spleen is the place for you! Monday nights are comedy nights at Comedy at Spleen. This vibrant venue showcases both comedy heavyweights and new talent. And with tickets charged at just $10, it's the perfect cheap option for a night out in Melbourne.
Free things to do in Melbourne
Nothing's cheaper than free! If you're looking to have a good time without bring the credit card along, check out these free Melbourne gems.
Royal Botanic Gardens Victoria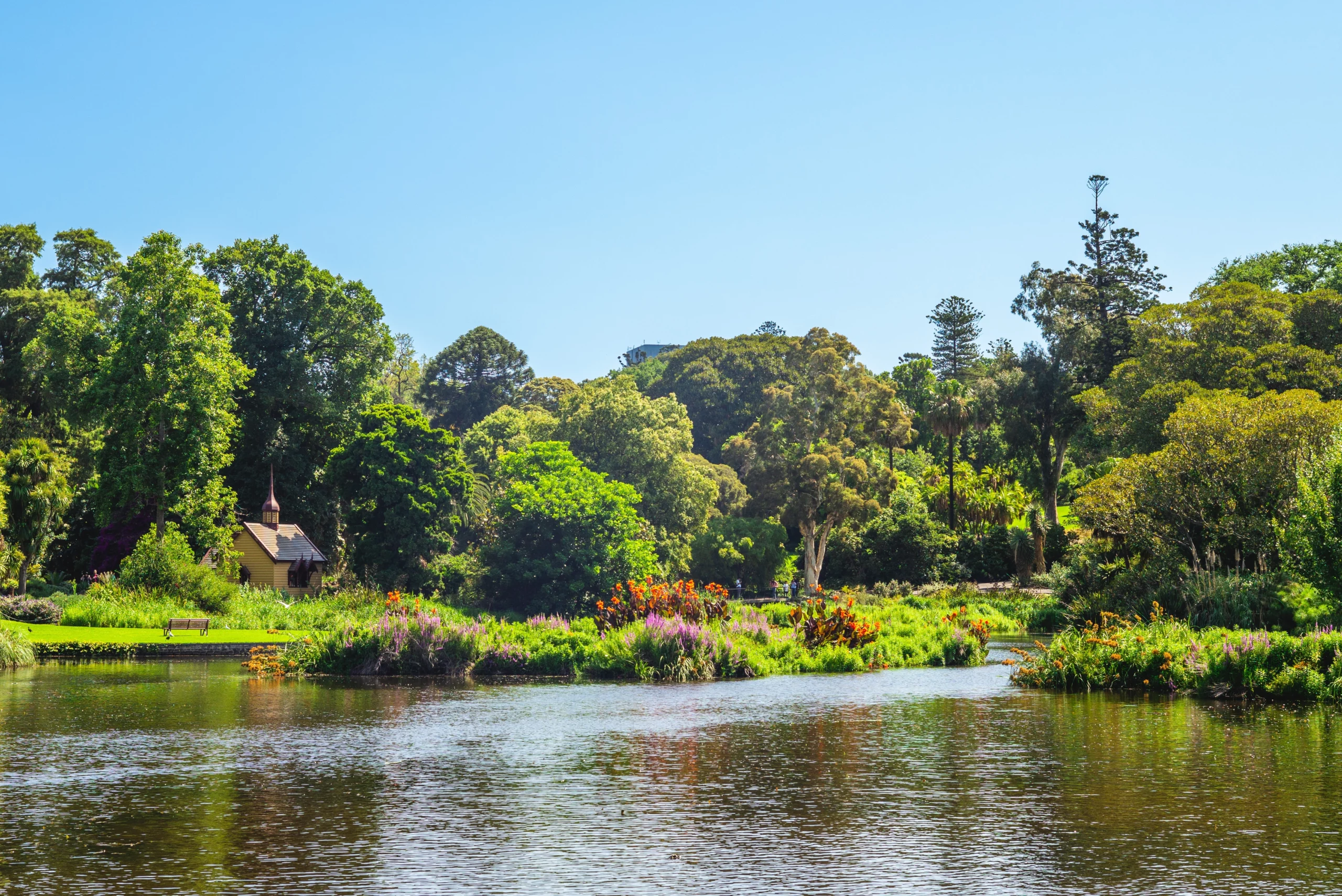 Home to more than 8,500 species of plants and spread out over an incredible 38 hectares, the Royal Botanic Gardens Victoria is an epic environmental wonder right in the heart of Melbourne. Whether you're wanting to have a romantic picnic with that special someone, visit the local garden cafes, or just soak up the natural beauty around you, the Botanic gardens offer something for everyone. And most importantly–it's free!
National Gallery of Victoria
If you're wanting to immerse yourself in art and Melbourne's diverse culture, but don't want to go broke, visit the National Gallery of Victoria (NGV). Entry to the NGV collection is free, but if you're wanting to treat yourself, why not purchase a ticket to one of their limited-time-only exhibitions.
Fitzroy Gardens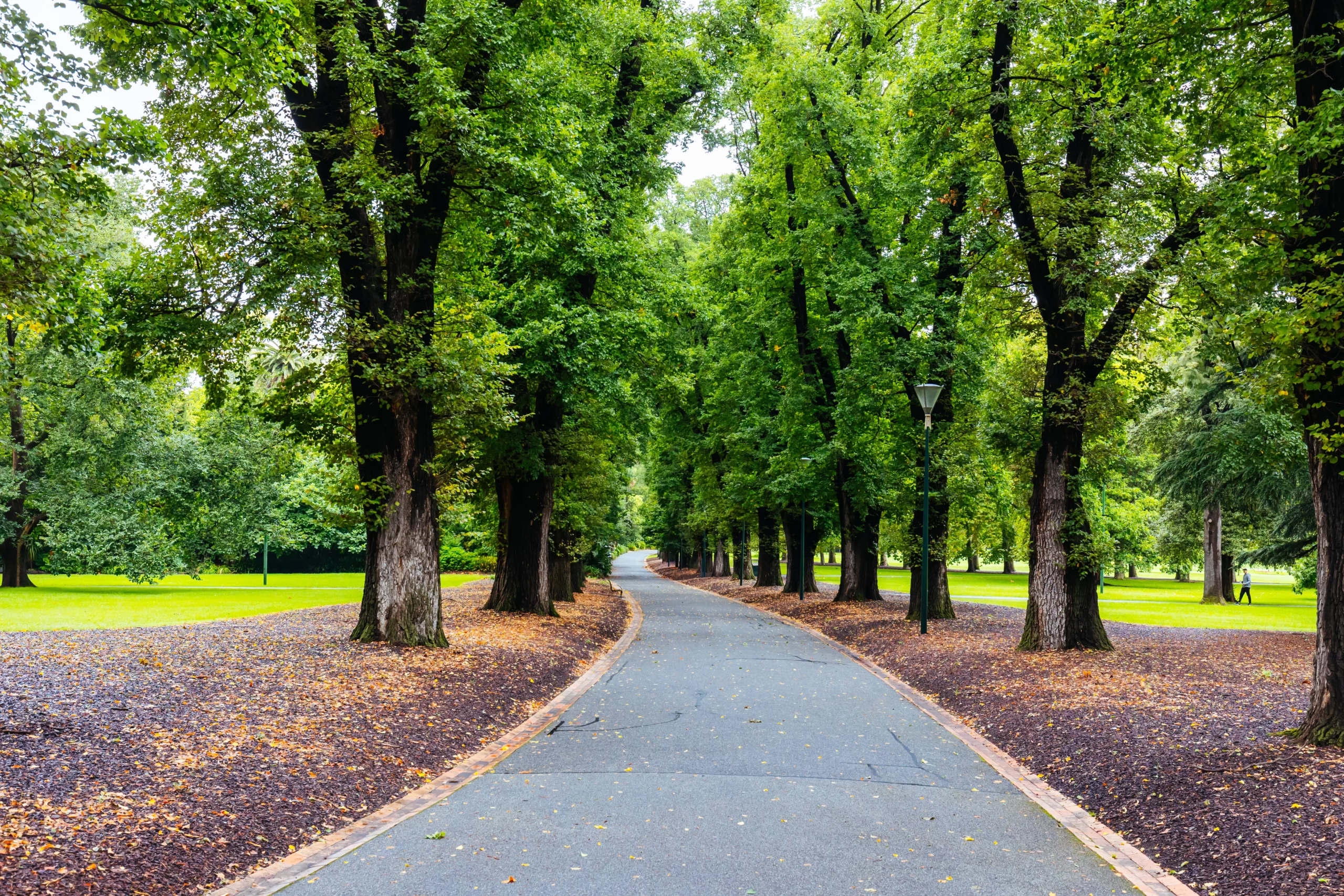 Alt text: cheap things to do in Melbourne; fitzroy gardens | Swoosh Finance
The Fitzroy Gardens in Melbourne offers breathtaking scenery and stunning picnic spots. It's the perfect place if you're looking for cheap romantic things to do in Melbourne that won't cost the earth. Surrounded by brownstone and following classic Victorian era design, Fitzroy Gardens will transport you to another time and place–-for free!
Want to experience all Melbourne has to offer and more but don't have the cash?
Want to explore all Melbourne has to offer and more but struggling to find the funds? Swoosh has you covered. We offer secured loans up to $5000 with same day approval. Use our online application to apply for a holiday loan in 5 minutes or less.
People also read: