Where to Take the Kids on School Holidays With a Small Cash Loan
The kids are on school holidays. Who doesn't want to get away for a few days to have some fun together as a family? However, as much as you try all year, you just might not be able to save enough for a holiday with the family. So instead of being stuck at home, you might think about taking out a small cash loan for the holidays that you can then pay off over time (don't worry you'll pay it off before you know it!).
But since you're borrowing money to take a holiday, it's best to take a reasonable, budget-friendly holiday that everyone can enjoy but isn't crazy extravagant. Check out the following locations for a few ideas to get you started thinking about your fun school holiday.
Byron Bay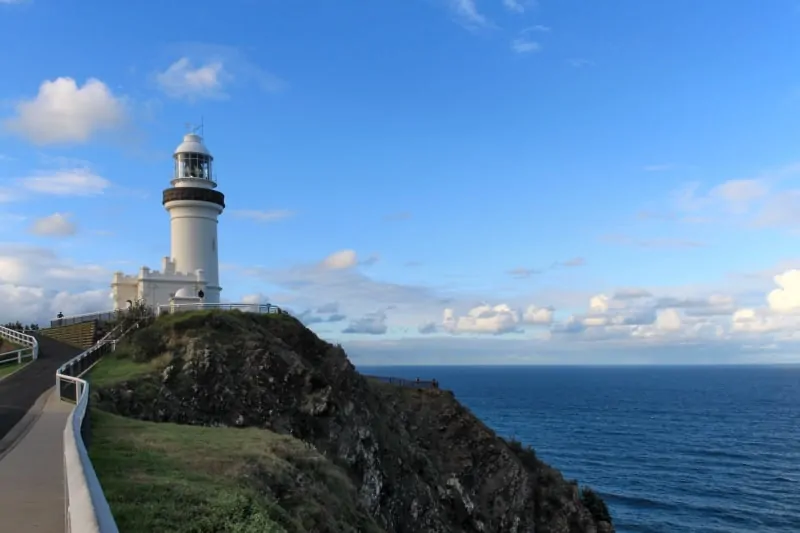 With amazing beaches (and world renowned surfing conditions) as well as excellent Hinterland, Byron Bay offers everything you might want on a school holiday for your family. You'll find there are plenty of outdoor activities to enjoy during the summer, including lots of free things to do.
For example, you should definitely do the walk up to the Cape Byron Lighthouse, especially at sunrise. You'll be among the first people in Australia to see it that day. It's definitely on the must-do list when visiting Byron Bay.
Depending on the age of your kids, you'll want to visit the playground at Main Beach. You can push kids on the swings while looking out at the ocean. Another thing to note is that you could decide to camp while you're here, which would save you a good amount on your accommodation.
Cape Tribulation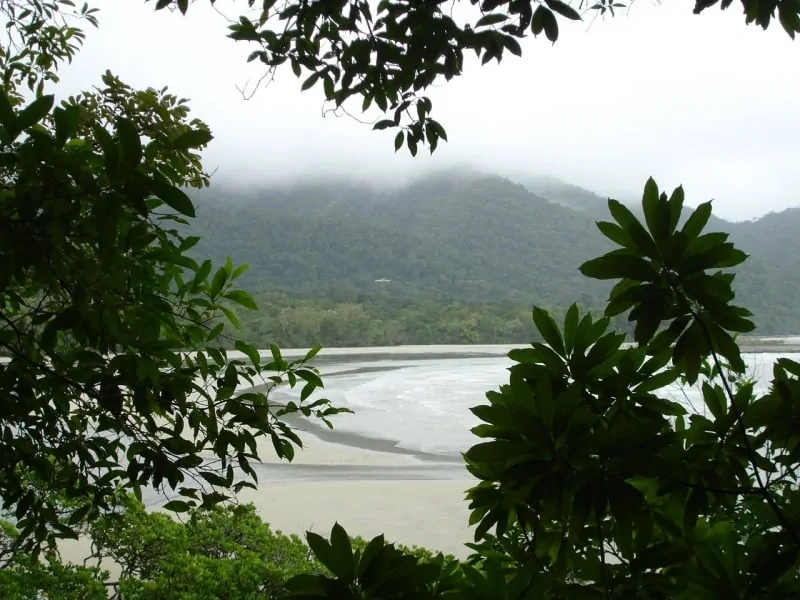 If you live in Melbourne or Sydney, you'll want to fly here, but the good news is that you should be able to find relatively inexpensive flights. Here you'll enjoy proximity to two awesome things to do: the Great Barrier Reef and the Daintree Rainforest.
It's not your typical beach town so you won't have to pay extra as you would at a more touristy beach destination. Find a reasonable place to stay (look for a place with a small kitchen!) and spend your time snorkelling through the reef and exploring the rainforest.
Blue Mountains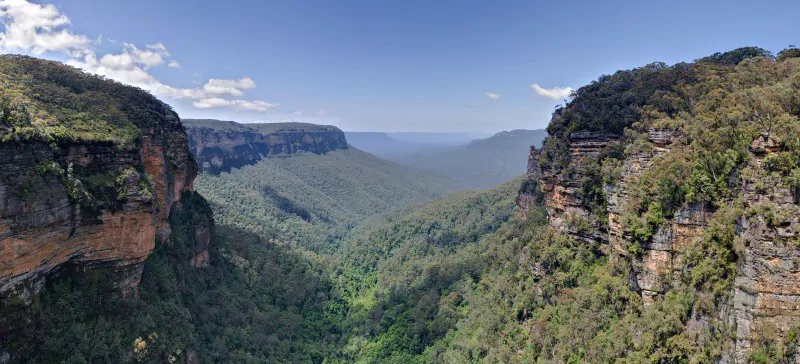 Here's one you can easily drive to if you live near Sydney or Melbourne: The Blue Mountains. Here you'll find that the main activities involve travelling down the mountains either by a range of hikes or through a ride on what is called the "world's steepest railway."
On the floor of the mountains is a rainforest. Beyond the hikes up and down the mountains, you and your family might want to check out the Jenolan Caves, which takes you inside the mountains. In the area, you'll also get to try out some of the excellent cafes and pubs — alternatively you can grab cheap takeaway or pack food for your hikes for lunch. The best way to make a small cash holiday loan go the distance is to take several day trips and save on accomodation.
Darwin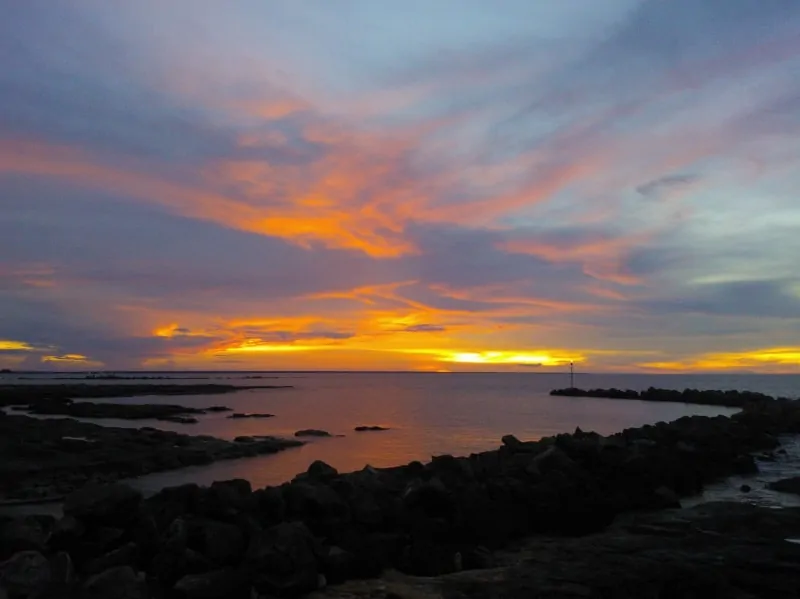 It's hot here all year round so you can certainly hit this up any time of year there's a school holiday. Part of the so-called Top End of the Northern Territory, Darwin has a laid-back vibe so you can really relax here. But don't get us wrong, there's still plenty to do here.
Darwin is situated close to some of the country's most amazing natural highlights, including the Tiwi Islands, Litchfield and Kakadu National Park, Adelaide River, Mary River, Arnhem Land and the Katherine Region. So be sure to do your homework and make a good holiday itinerary so you'll hit up everything you're hoping to see while you're here with your family during the school holidays. A small cash loan could definitely get you a holiday to Darwin.
Surfers Paradise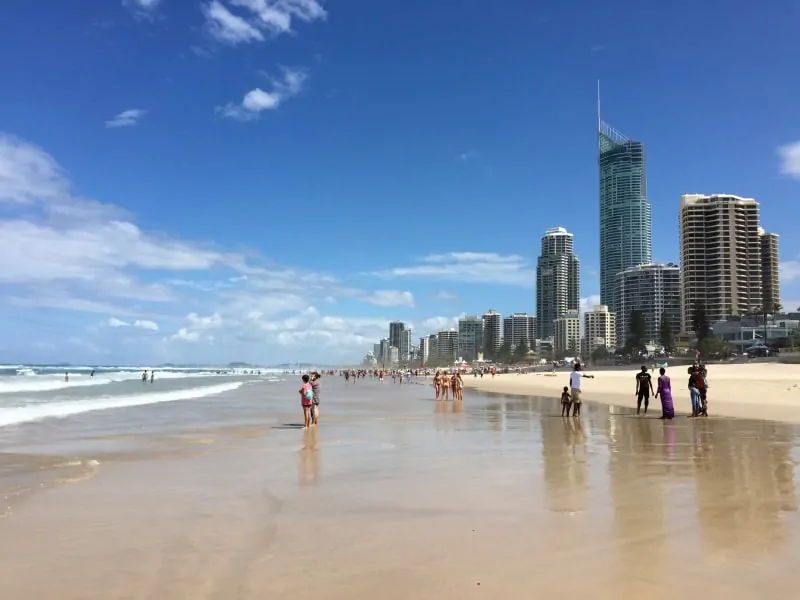 A small cash loan for a holiday to the Gold Coast to soak up some sun sounds like the perfect getaway. You'll need to get here as cheaply as possible and find a budget accommodation so you can save your money for the fun theme parks that you know the kids will be dying to visit.
Between Dream World, Movie World, Sea World, Whitewater World and Wet 'n' Wild, you could spend your entire holiday at theme parks. But you know that at the end of each day, the kids will be exhausted so you and your partner can sit back and relax with a beer or glass of wine. And don't worry, there's plenty to do that isn't at a theme park if you want to limit the amount of days and time at them for both budget and sanity reasons.
The excellent beaches are a good way to spend some relaxing time together as a family. Plus, Surfers Paradise and the Gold Coast area have plenty of things to do beyond the theme parks.
Tips for making a holiday extra affordable
Consider booking your flights for Tuesday — it is consistently the cheapest day of the week to fly.
Don't fly on Friday — traditionally this day of the week is the most expensive day to take an airplane ride.
Look for ways to save on accommodation — camping is a great one.
When you reach your destination, plan cheap meals to save on food costs and stay somewhere you can make your own food — it might be a bit more to stay there, but overall you should save money if you make more meals at the place you're staying.
Do your research and find a few free activities to do during your stay so you're not spending a ton of money on things to do each day of the holiday.
Keep in mind, Swoosh Financial is here for you to take out a small cash loan for a holiday for you and your family. Fast application and approval will have you ready to start planning as soon as possible.