Cheap wedding ideas: how to do a classy wedding on a budget
Weddings are expensive, there's no question. But they don't have to be, not if you know how to do it. So, how do you have a gorgeous wedding on a budget in Australia? It's easier than you think. Keep reading for some cheap wedding ideas, including venues, rings, photography, decorations, flowers, invitations and – of course – the dress.
Cheap wedding ideas summary
Choose a cheap and cheerful venue
Get a preloved wedding dress
Get creative with invitations
Choose a non-traditional wedding ring
Do your own table decorations
Don't use a professional photographer
Don't do traditional wedding flowers
Now let's look at each of these budget wedding ideas in detail, Australia!
Affordable wedding venue ideas
Getting an affordable wedding venue will take a major chunk out of your wedding costs. And some of the best inexpensive wedding venues are the ones you can find near you. From backyard weddings to small venues, we've got cheap wedding venue ideas to suit everyone.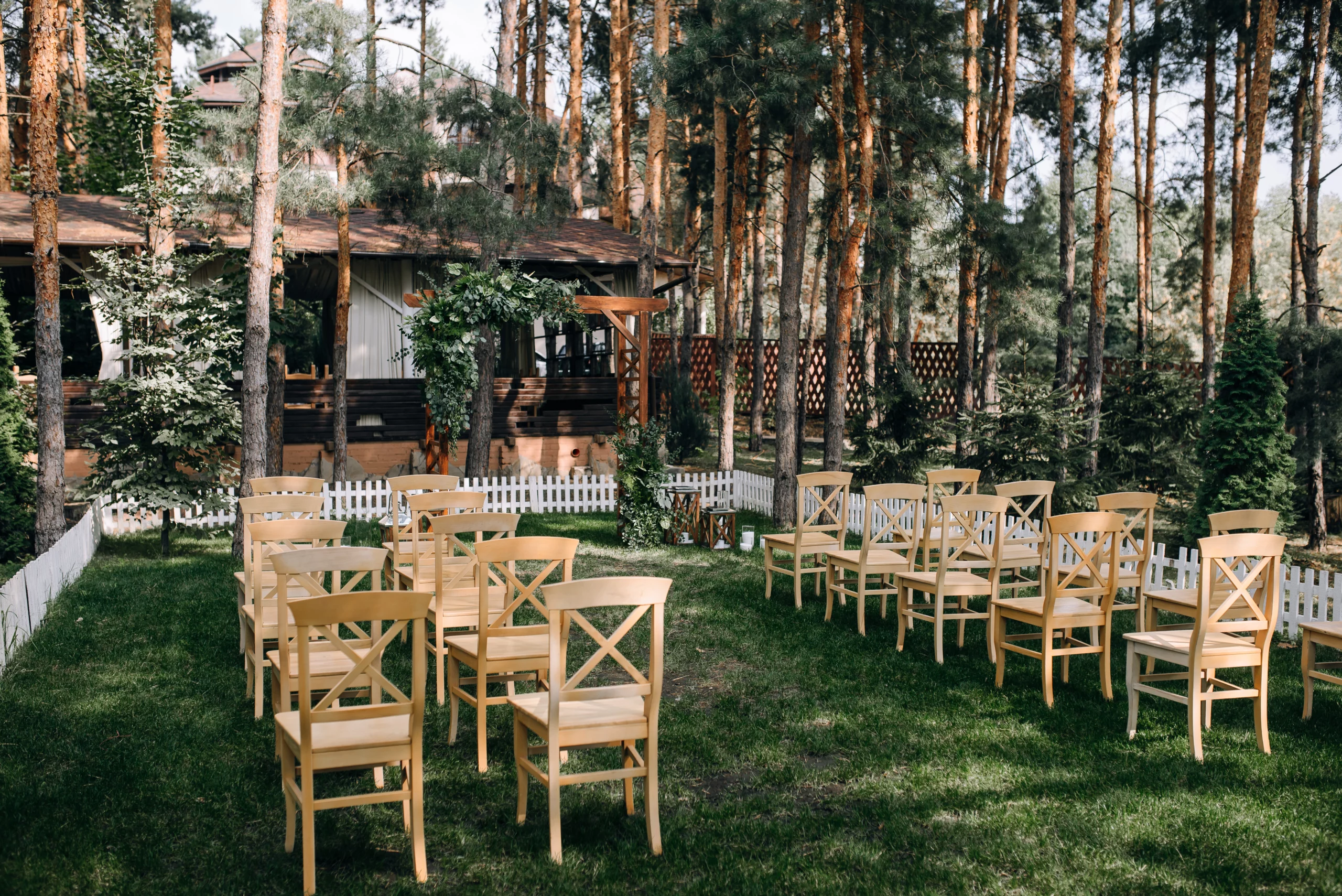 Here's where you can find cheap wedding venues near you:
Use your own backyard
The cheapest wedding venue you can get is one you don't have to pay for at all. A cheap garden wedding in your own backyard can be a meaningful and easy way to save big bucks. Or if your own yard isn't up to scratch (or you don't have one), you could ask a close friend or neighbour to borrow their yard for the day.
Try Wedshed – Airbnb for weddings
Wedshed is an Australian initiative that allows you to search and book wedding venues like you do accommodation on Airbnb. You can search by guest numbers, location, and property type. There's a mix of expensive and cheap wedding venue options to choose from and they're all beautiful.
Try Hipcamp – another Airbnb alternative for outdoor stays
Hipcamp is the go-to site for tent camping, glamping, farms, and more! And it could potentially have even more low-cost wedding venue options than Wedshed. Because it's not specifically for weddings, bookings don't have that premium cost added on top of the usual price.
If you're dreaming of a wedding out in nature this could be a great place to look. Instead of paying top dollar for a retreat wedding, go straight to the landowners. You can search for group getaways and find an amazing place in nature to tie the knot! Some listings cater especially to weddings and have a larger guest limit while others are suited to the very small, intimate wedding groups. And you can always reach out to the host to see if you can include more guests.
And who knows, maybe you'll discover the perfect cheap honeymoon spot on here too!
Here are some great options to start off your search:
The best thing is that you won't need to apply for an event permit like you would if you were to get married in a public outdoor space like a city garden or national park. You save extra money on that too!
Ask your local coffee shop, cafe, florist, or pub
If you're having a small wedding, you don't need a large space to celebrate. That makes it easier to find a cheap reception venue to suit you. And the great thing about small businesses is how friendly and open they are to helping people out. You'd be surprised how many of your local bars have nice rooms upstairs they'll rent out for a budget price.
Cheap wedding dress ideas
Paying a lot of money for a dress you're only going to wear once doesn't make a lot of sense for lots of Australians.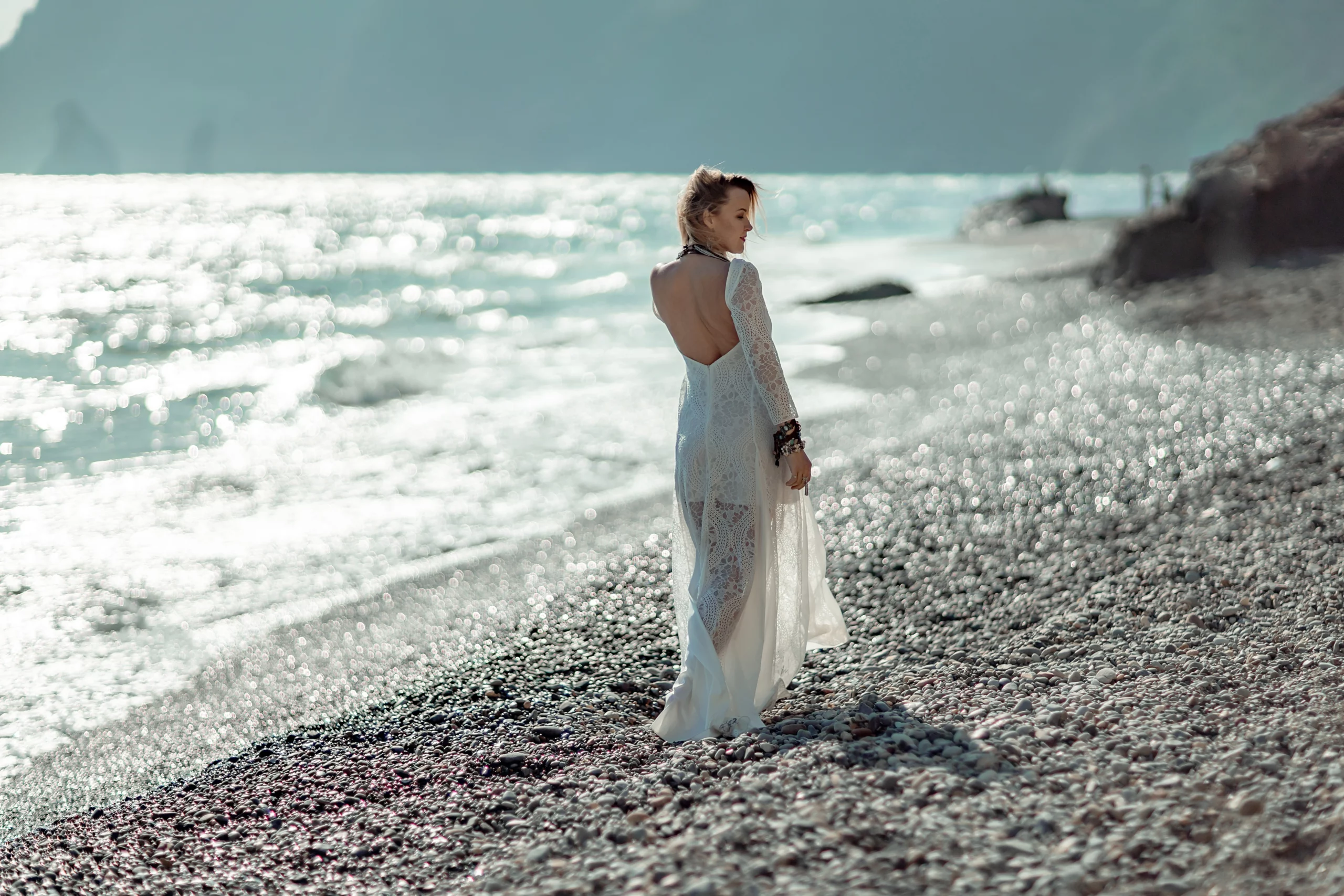 Try online second-hand stores
It's easy to get a cheap wedding dress online. Simply go onto your local online second-hand clothing stores like Depop, Facebook marketplace, and eBay. There are a lot of second-hand wedding dresses out there that, surprise, surprise, have only been worn once.
Use a local tailor
Look up a local tailor on Google or Airtasker, it's a great cheap alternative to traditional bridal dress and alteration shops that come with that hefty price tag. You might even like to get something custom made, this will cost more of course but not as much as you might think.
Cheap wedding invitation ideas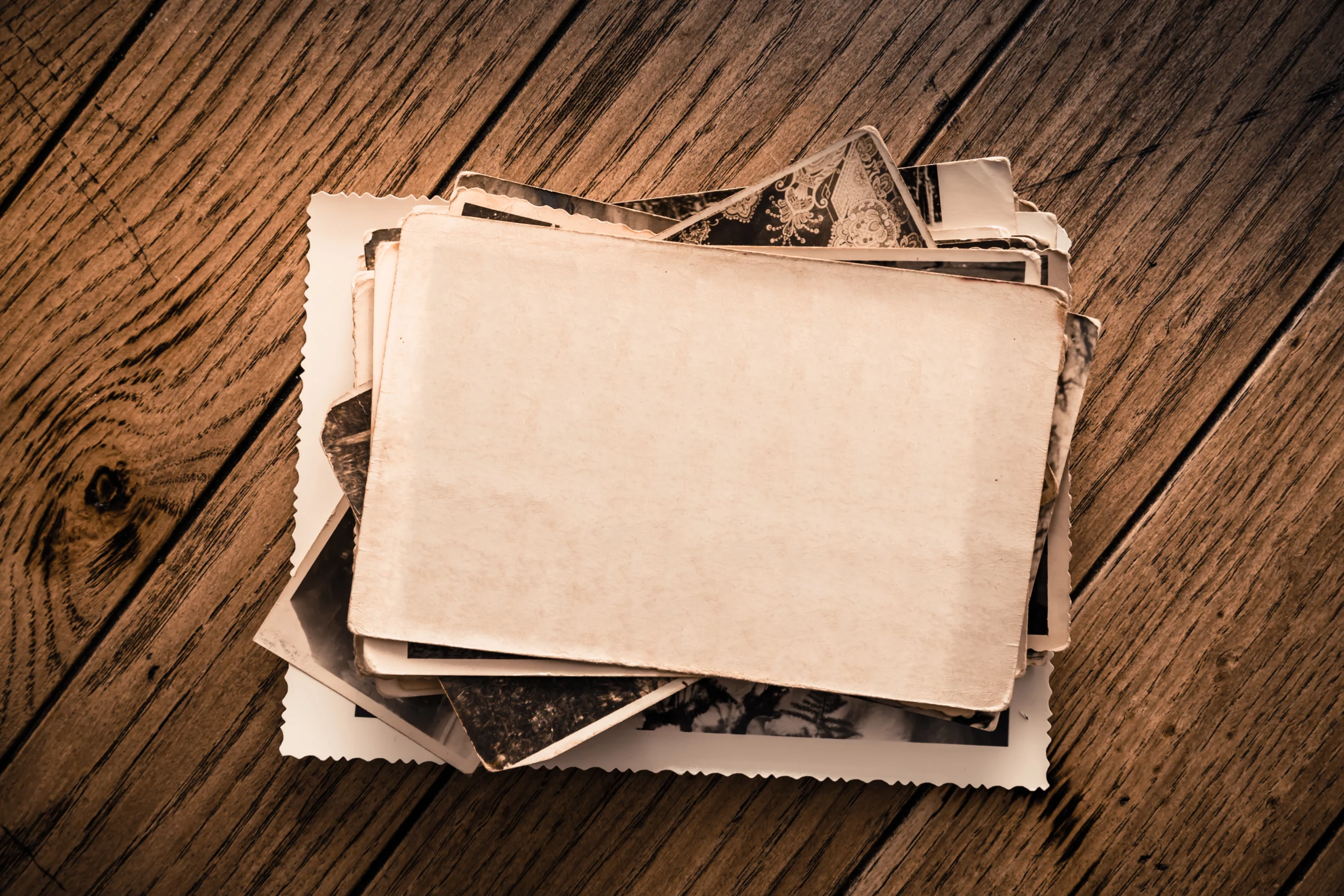 It may seem like a small thing, but like anyone who plans a wedding knows, the wedding invitations quickly become another issue to stress about. Finding the right paper has never been so hard, you can't agree on anything, and the costs are through the roof. Then there's the danger of not getting enough or making a mistake. So, here are our top ideas for cheap wedding invitations.
Look on Etsy
You don't need to go to a fancy stationery store to get really lovely wedding invitations for cheap. There are plenty of local small Australian businesses on Etsy that will give you personalised service at a great price.
Buy a stack of old postcards
Keeping with the rustic theme and the thrifting tips, why not use some retro postcards, unused of course. There are plenty of postcards or old photographs out there that haven't been written on. Just buy a stack from an op-shop and thrift them off of eBay and they can become your invitation paper. Then it's either a matter of writing them out by hand, getting them printed on, or hiring a calligrapher to write them out for you for a reasonable price. And guess what, you can find this online through Etsy as well. Super classy and cheap at the same time!
Check out online or local op shops or antique stores and you're sure to find some gems for your wedding invitations!
Start a Facebook group
Not only can you keep people up to date on wedding announcements and changes but you can shortlist attendees. By creating a poll you can figure out how many people are going to attend before you purchase the wedding invitations. That way you won't waste money sending invites to people who won't be attending the event. The wedding invite becomes more of an official date saver and venue location card for the guests.
Alternative wedding ring ideas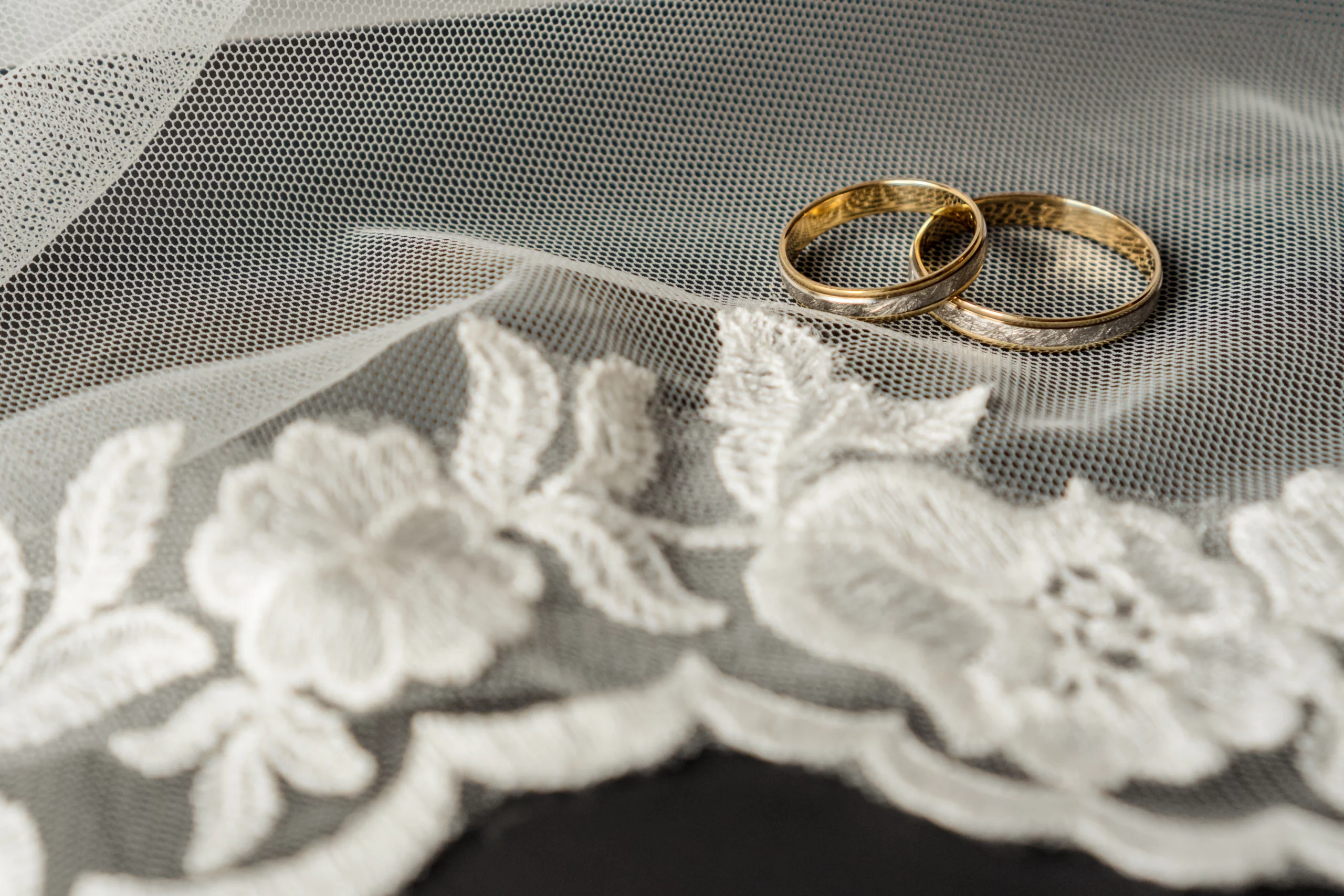 You don't have to pay thousands to get a beautiful ring for your wedding. Check out our top tips for finding inexpensive wedding rings.
Start going to local auctions
Movies and TV shows have got us all believing that only the rich and wealthy spend their days at auction houses. And sure, there are expensive shows around, but there are also a lot of really affordable items too. You would be surprised how many amazing vintage rings go for super cheap at auctions.
Look up local General Goods or Antique & Collectables auctions and go along. They often have jewellery on offer and you can find something really special and unique. And because they're not advertised heavily, you'll probably be able to pick up a great deal! Some auction houses, like The Auction Barn, even do online auctions. So you can buy a cheap wedding ring online without leaving the house.
Head to your local market
Large markets usually have some type of metal or jewellery maker. So check out your local markets for something special and unique. You'll be supporting a local business and the rings won't have the same markup price that in-store rings do.
There are plenty of markets around and a quick search can bring up ones in your area. But if you're a bit stuck on where to start, check out Tourism Australia. They have lists for the best markets in each Aussie state and territory.
Try Etsy
Etsy, again, is like an online handmade marketplace and you can find all styles and materials from local craftsmen and women. Because of the range at your fingertips, you'll be able to find unique handmade rings at any cost.
Cheap table decoration ideas
A rustic, or eclectic theme is the easiest, cheapest way to do an elegant wedding on a budget. And all you need is a little creativity and some early planning to get started cutting wedding costs.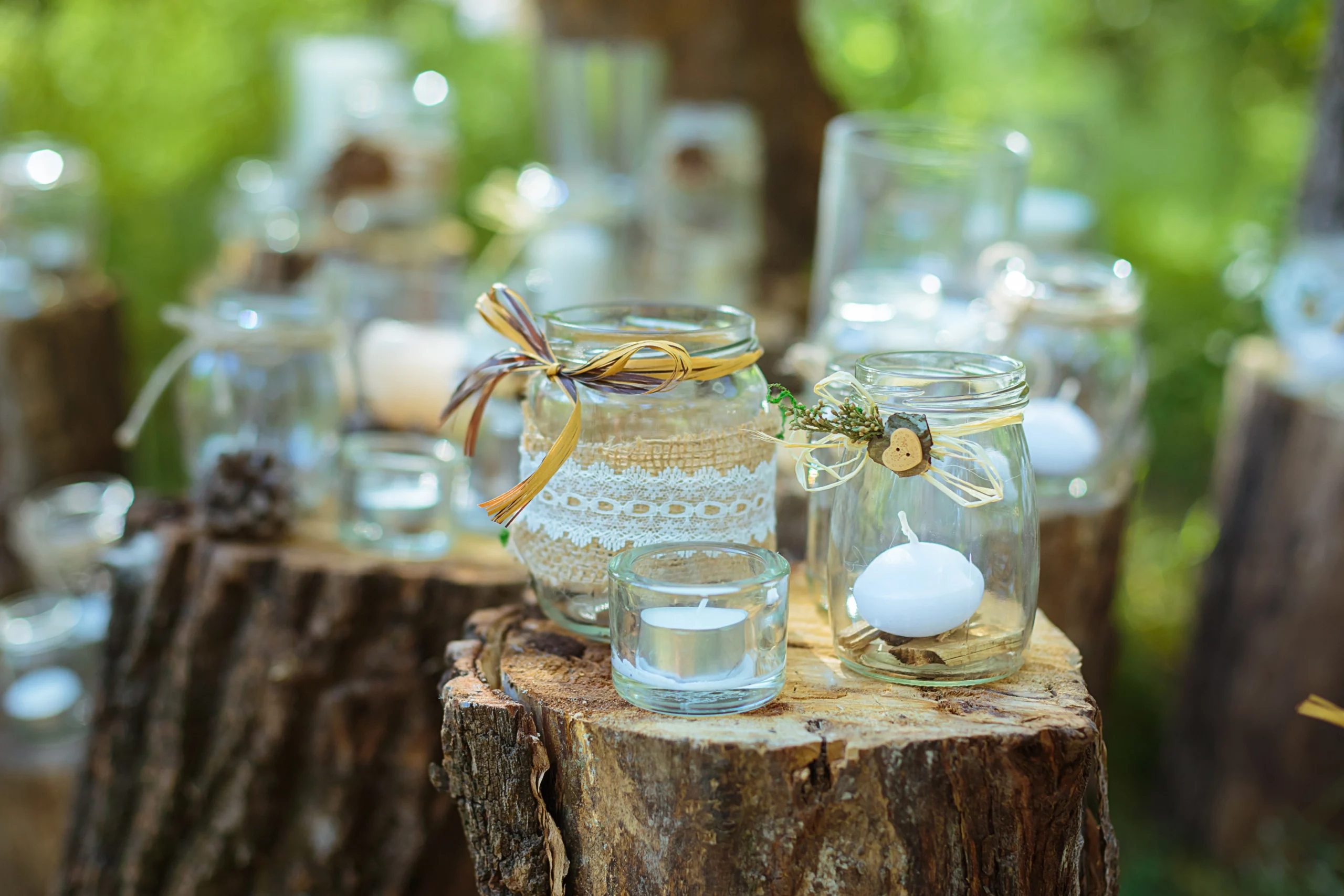 Start collecting jars now
Don't recycle those glass sauce jars just yet. You can use them for fairy lights, candles, or even to put flowers in. And if you want to spruce it up even more you can add ribbon or decorate it with glitter. It's crazy how much glass jars cost when you buy them in-store. This easy DIY wedding decoration idea is a great way to get the same result for free.
Borrow from friends and family
Few things bring out the generosity in people like two people tying the knot. So if you like organising, budgeting, and saving money then you could save big by creating a spreadsheet of items you'd like for your wedding. Anything from fairy lights to jars to tableware. People can volunteer to lend you supplies for the day and you can keep track of who lent what. Post it in your wedding Facebook group and it's an easy way for people to support you without having to guess at what you need.
Visit op shops
Go into any op shop in Australia and guaranteed, there's an assortment of crockery, tableware, and home goods. Why hire plain old tableware that's going to cost a fortune when you can get a huge collection of dishes for under $20?
The best part is, once you're finished you can donate everything again and keep the circular industry going – yay for the environment!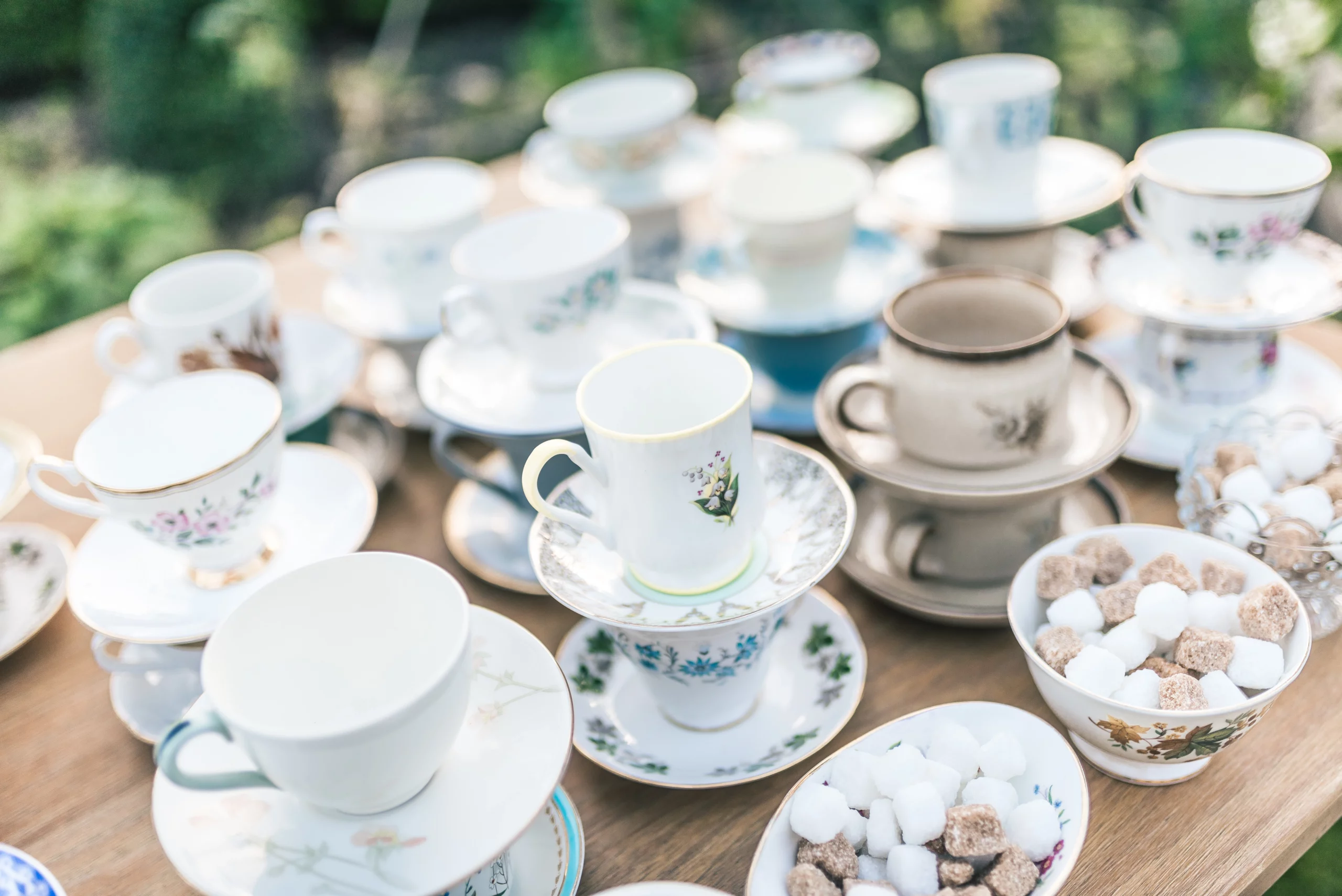 Cheap wedding photography ideas
Invest in an instant print camera
You can get one for as little as $80 and pass the camera around for some beautiful old school memories. And if you have a string of fairy lights strung up then you can have people clip their photos on throughout the night. It's a fun, inexpensive way to capture those beautiful memories. Plus, it's cheaper than a photo booth and you'll get a wider range of photos of the actual event as well as larger group pics.
Ask a friend or family member to take your wedding photos
You don't need to shell out an enormous sum of money to get nice wedding photos. We all know someone who's handy with a camera these days. And it might give you a chance to invite a friend who otherwise would have been left off the list to save money.
Cheap wedding flowers
The cost of flowers is no joke even without that wedding tag attached. But there are ways of bringing flora into your wedding without breaking the bank. With these cheap wedding flower ideas, you can have a beautiful floral wedding at a budget price.
Borrow your friend's garden
This might seem a little out of leftfield but hey, if you want to cut costs you have to be comfortable with sharing, right? This is a great money-saving idea if you want to go down the garden or backyard wedding route but don't have a spectacular garden yourself. As long as you know someone with a green thumb and someone else with a ute, you're all set. You can create a lovely outdoor setting in a single afternoon and have it gone by the next.
You'd be amazed how a bit of greenery and some fairy lights transforms a drab venue into a magical garden – extra points if you get your hands on some sheer fabric to drape around the area (maybe hit up your grandma for that one).
Buy cheap plants from Bunnings
You can get cut flowers from a supermarket, which will die quickly, or expensive flowers from a florist. Or you could go the cheaper route with some good old plants from Bunnings. It'll give you a unique twist to your wedding and enable you to decorate your tables with real flowers, instead of missing out. They make great wedding party favours too!
Repurpose a friend's bouquet
If you've ever heard the saying 'one wedding brings on another' then it's time to take advantage of it. A trend that's been catching on lately is sharing bouquets with friends. Once your friend's wedding is over simply hang up the bouquet to dry, and you can use it again for your wedding. It can be the 'something borrowed' and save you a couple of hundred dollars. You can even pop a couple of fresh flowers in there to add a splash of bright colour.
Top Tip: This technique works especially well with Australian natives as they look particularly lovely dried.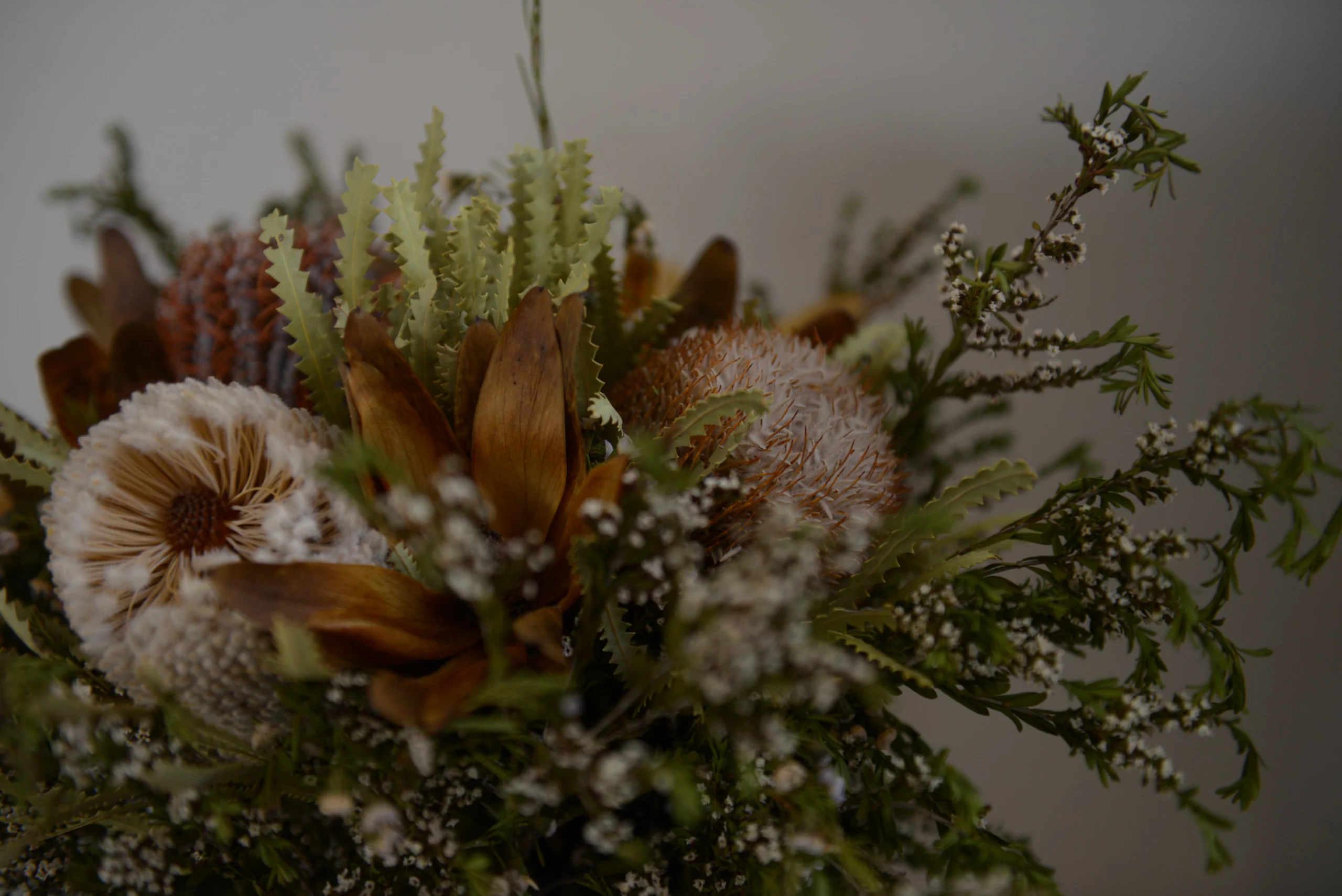 Wedding loans
Now you know how to have a cheap wedding in Australia that still looks classy.
These days, wedding loans are becoming more and more common. This is because of the vast quantity of money that a traditional wedding now costs. Perhaps you won't need one if you use some of our cheap wedding ideas. But if you do need some extra cash to cover costs, you can apply for a fast cash loan of up to $5000 with Swoosh.
And if you need a larger loan, you can use a broker to find you a Personal Wedding Loan to finance the wedding of your dreams.
People also read: