Cheap holiday destinations for couples: unique & low budget ideas
When you're looking to find the best holiday destination for you and your significant other, look no further! We've got you covered with a list of the best cheap holiday destinations for couples that still have that luxury feel. Whether you're looking for an active holiday, somewhere for a Valentine's Day getaway, or just a place you can escape to for a while and reconnect to each other, we've got something for you.
Overview:
Cheap holiday destinations for couples in Australia
Australia has a limitless range of destinations for couples looking for a rich holiday experience at a cheap price. No matter what state or territory you travel to, there's somewhere incredible to visit.
New South Wales cheap holiday destinations for couples
Brunswick Heads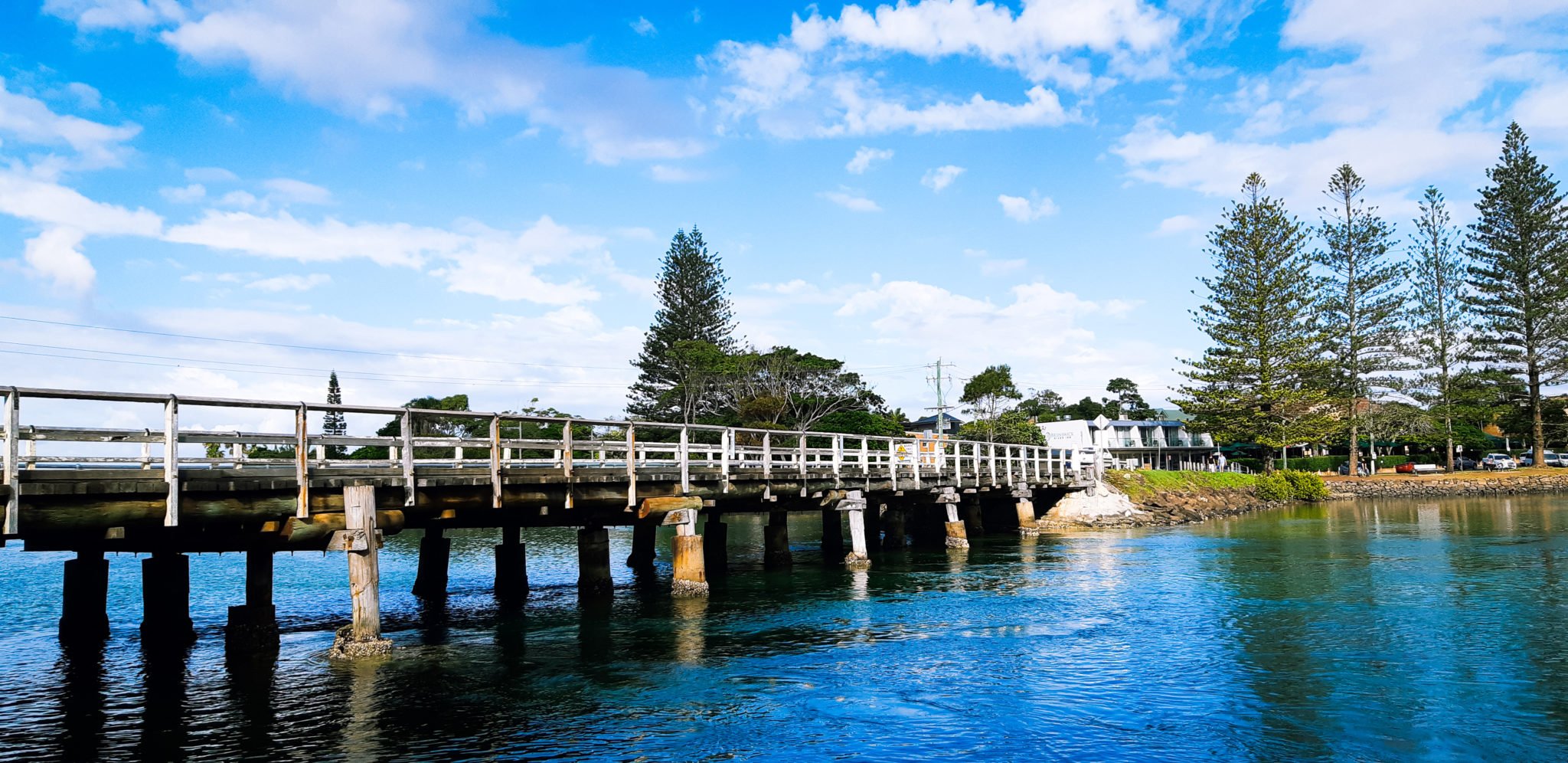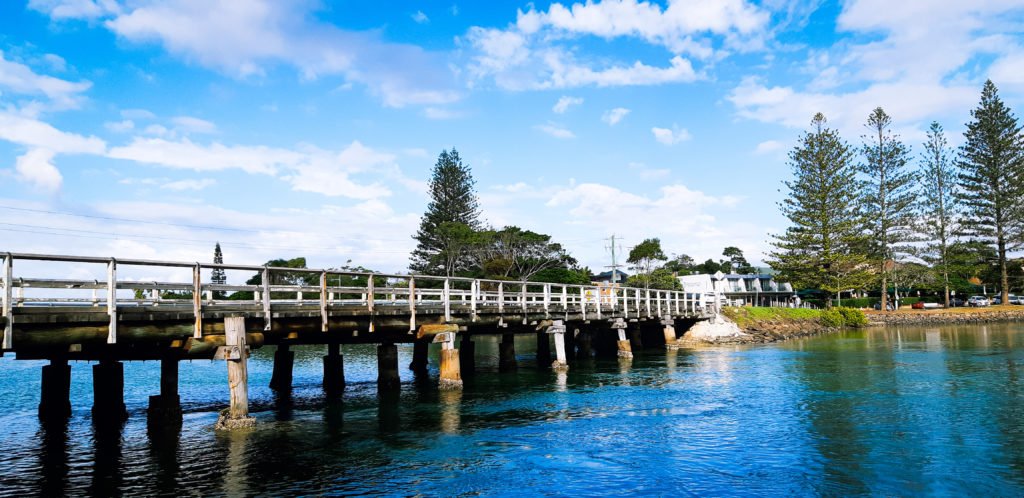 Byron Bay is a favourite destination for stunning beaches and niche cafes. But not far north is the idyllic, small coastal town of Brunswick Heads. If you tuned in to the new SeaChange reboot at any point you might recognise the picturesque landscape. This seaside town is the perfect cheap holiday destination for couples looking to relax and get some sun in a less crowded location.
And if you still want to venture over to Byron, it's only a short 18-minute drive away. Stop in at Three Blue Ducks on your way for a unique meal experience. Located on a farm, the restaurant strives for a 'closed-loop' restaurant ethos by using food produced on the farm. Book a table, visit the animals and even take a horse ride while you're there.
Cheap Brunswick Heads Accommodation
Accommodation: Brunswick Sioux Tipi
Price per night for a couple: $70.86
You can go glamping in an amazing tent in Brunswick Heads for the budget price of $70.86 per night! Not only is it an affordable getaway option for couples but it's in the perfect location.
Victoria: Best cheap option for holiday with nightlife
Bendigo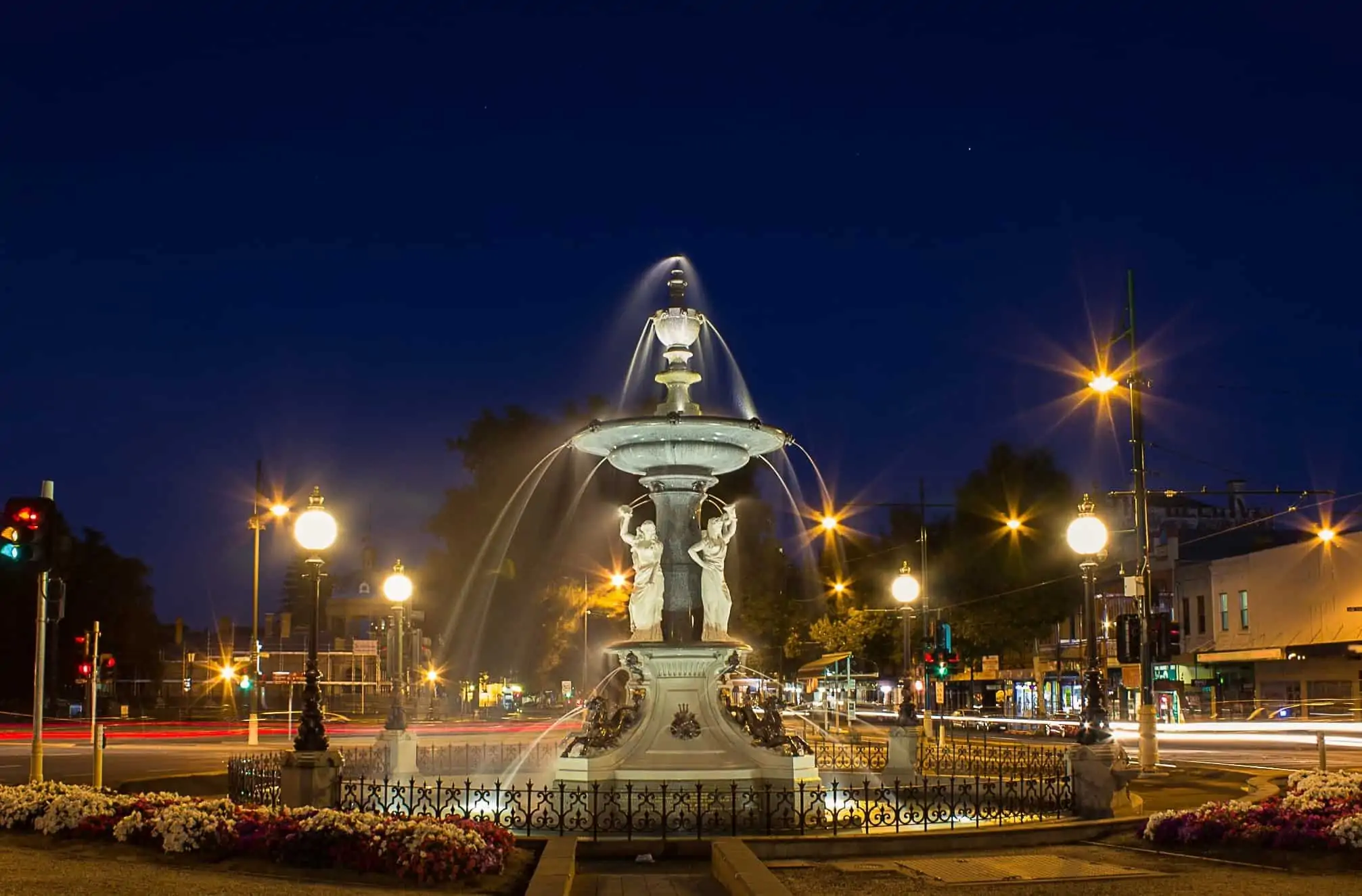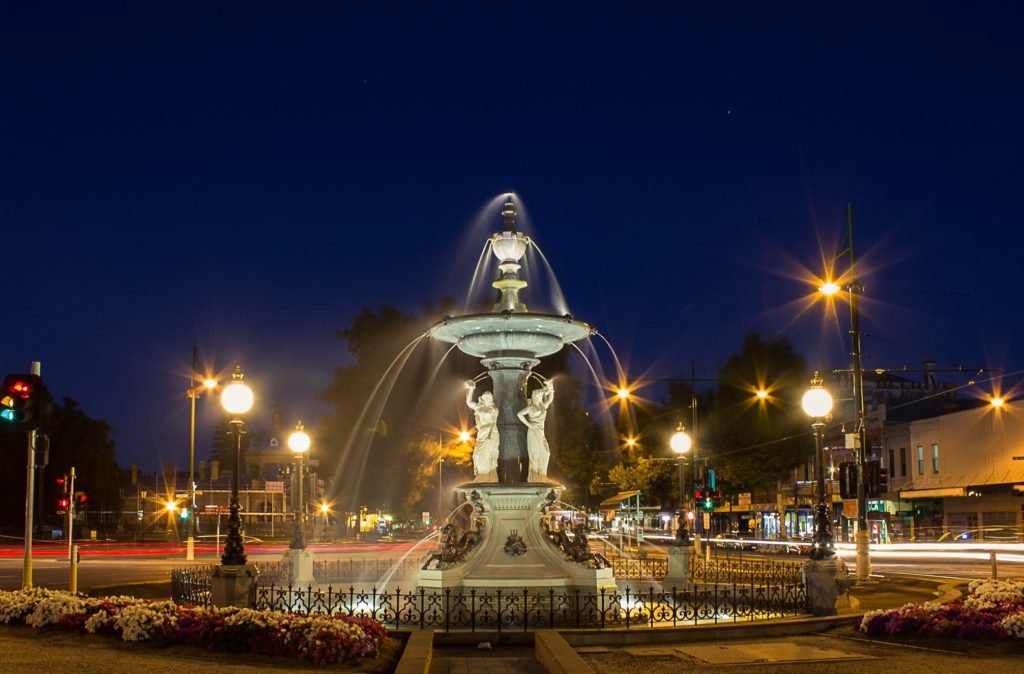 Enjoy history, gastronomy, culture, and art? Bendigo is a treasure trove of experiences for couples that like to stay busy on a budget. Jump on one of Bendigo's vintage talking trams and take in the historical gold mining stories of the city.
Money making tip: Check out the Central Deborah Gold Mine and you might just make some money while on your holiday.
Bendigo's unique Chinese history blends with the old Aussie town vibe to create a unique holiday experience. Not the kind of cultural experience you would expect to find outside of a city. For just $12 you can explore The Golden Dragon Museum, known as the Chinese cultural centre of Australia.
Cheap Bendigo Accommodation
Accommodation: New Self Contained Castle Studio Apartment in CBD
Price per night for a couple: $135.57
Northern Territory
Alice Springs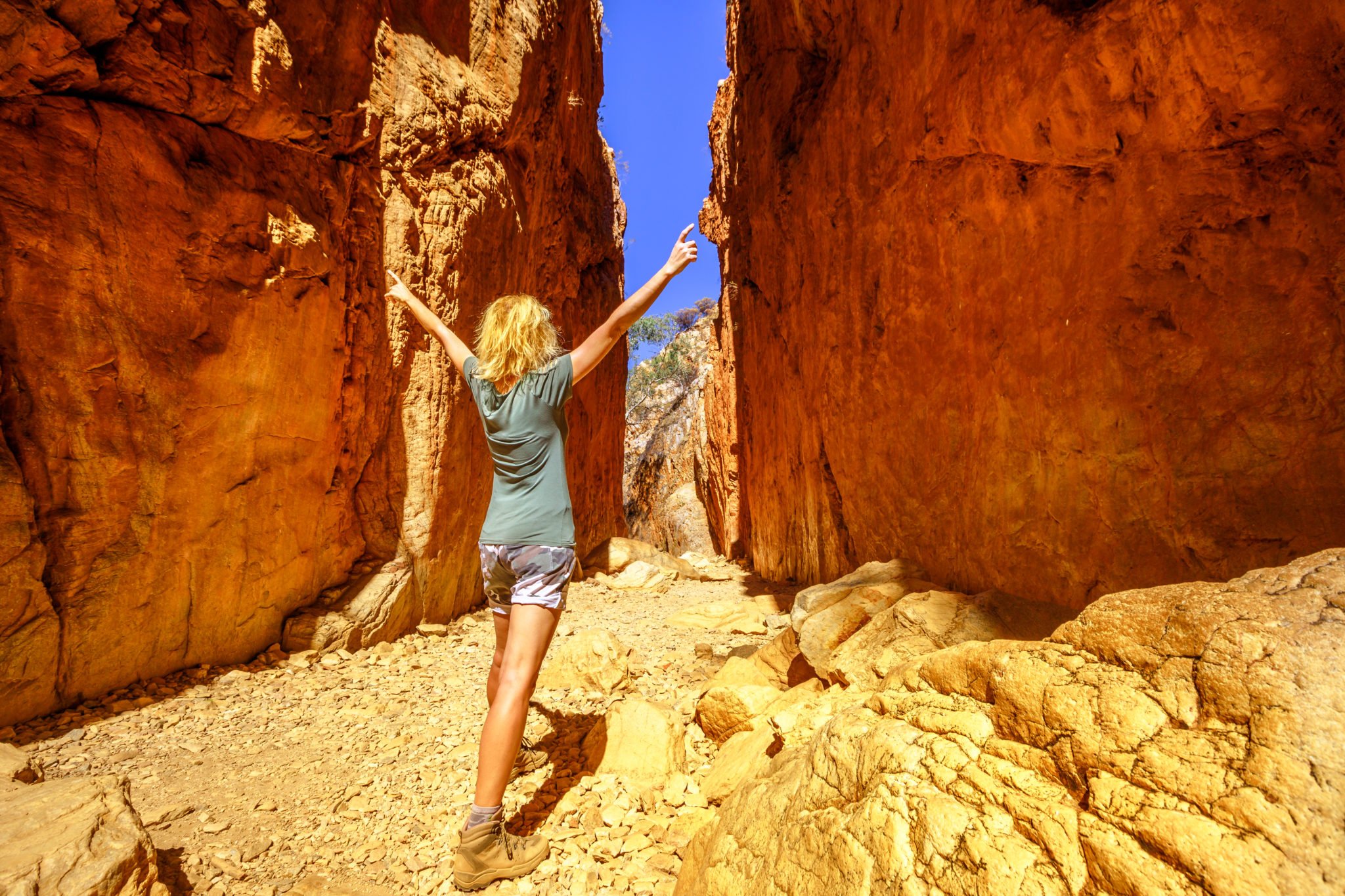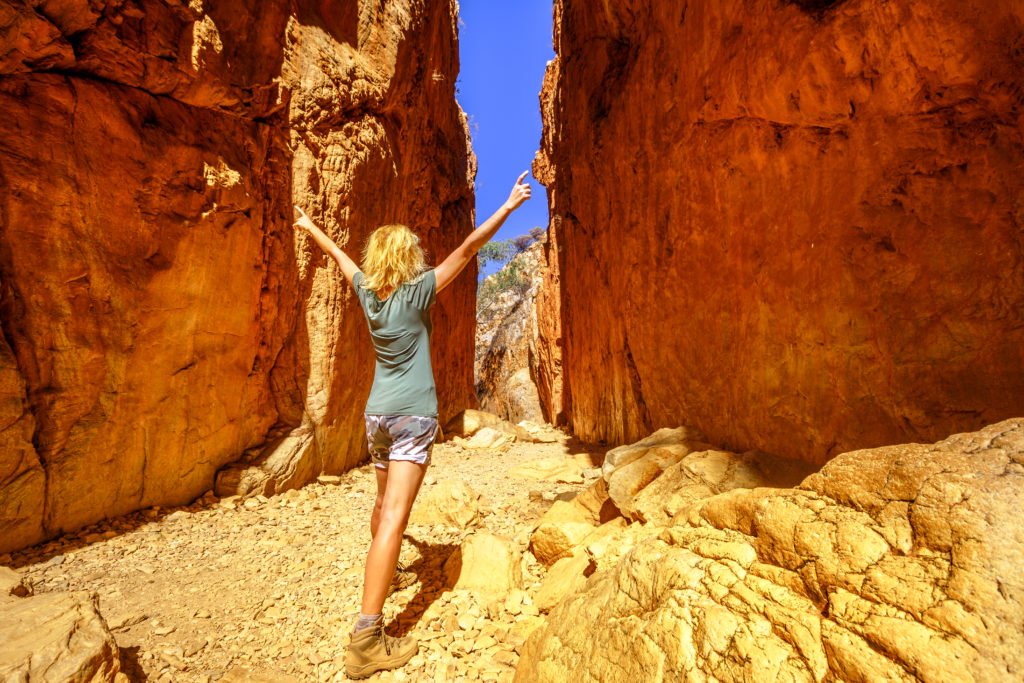 There aren't a whole lot of towns to be found in central Australia. It's a great place for road trips and soul-searching, but if you want a touch of civilisation, Alice Springs tends to be the go-to spot. Here are some tips on how you can experience it a little differently with your special someone on a budget.
Cheap Alice Springs accommodation
Accommodation: Desert Yurt
Price per night for a couple: $115.71
If you've ever wanted to try a desert yurt, this is the time. This adorable desert yurt is cute and cosy. It's also within walking distance of a number of walking tracks and bike tracks around Undoolya Hills, great for those active couples.
Or if you're looking for a retreat as a holiday destination, try the Girraween Rural Retreat. It features a stunning lagoon pool for you both to relax in.
Accommodation: Girraween Rural Retreat with Gorgeous Lagoon Pool
Price per night for a couple: $137.66
Tasmania: Best cheap holiday destination for active couples
Huon Valley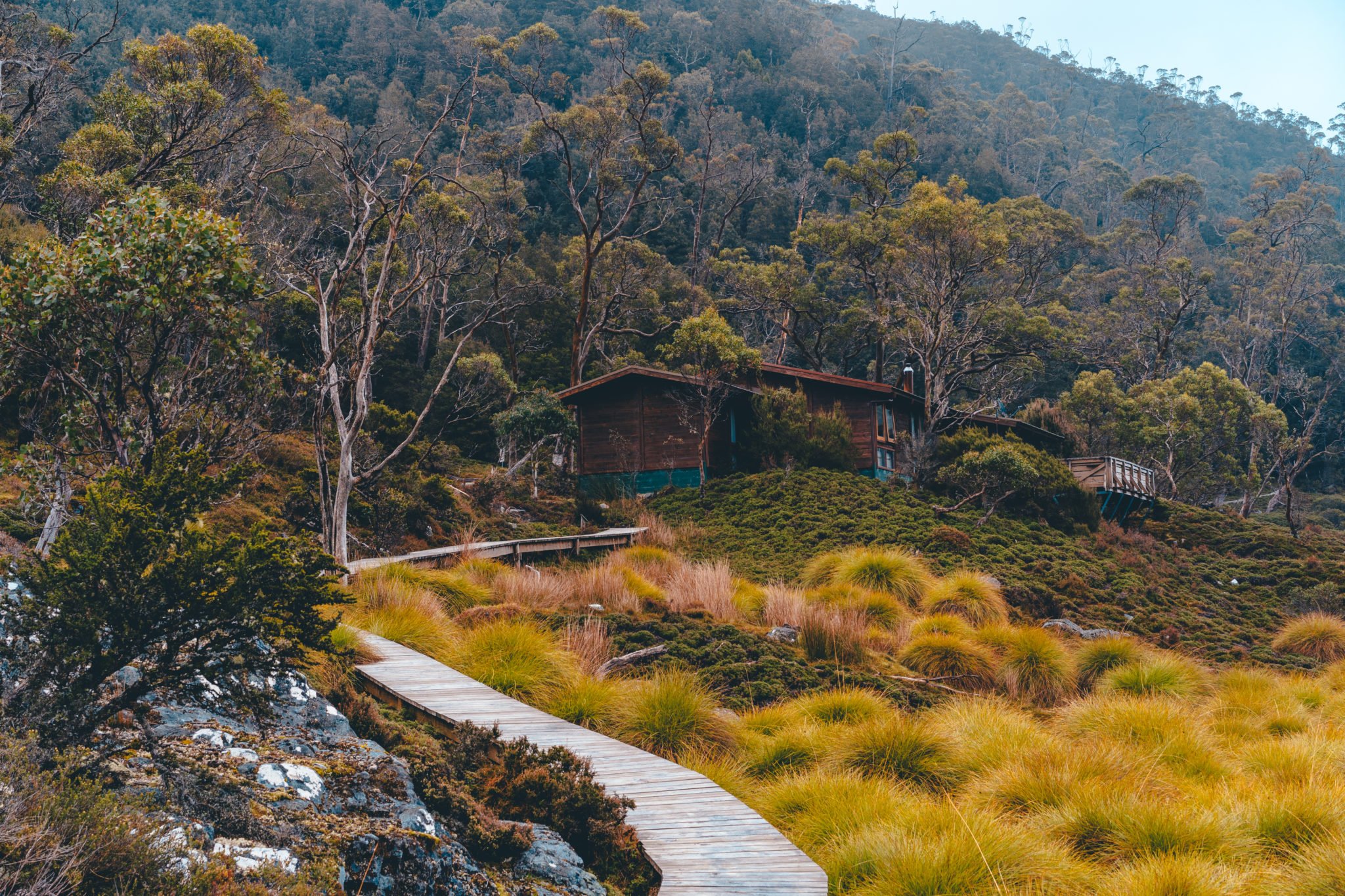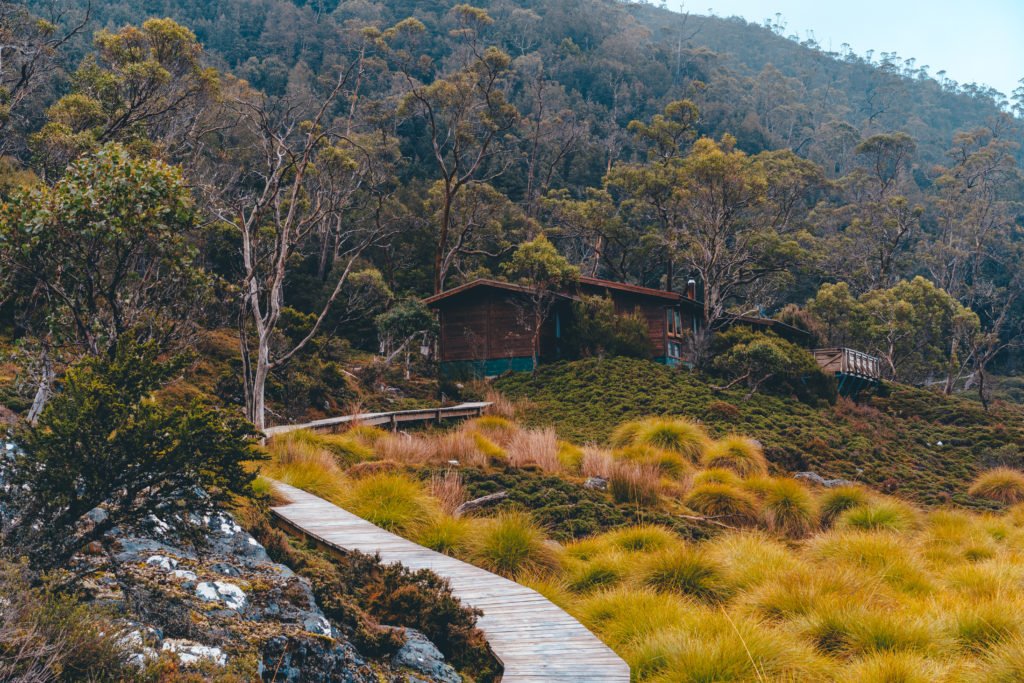 Many Aussies dream of whisking away to Tasmania and living their best cottage life. But that's not a reality for most of us. So, instead, you can take your partner and have a revitalising experience in one of its secluded forest hideaways.
The Huon Valley is filled with adventures from airwalks, to hang gliding, and river rafting. Also, check out the unique Castle Phoenix and Sculpture Gardens, where you get to tour around in an old school horse and cart. And when you're ready to stretch your legs again, try some of the Huon walks.
Cheap Huon Valley accommodation
Accommodation: Silverwood – Scenic and Secluded Forest Hideaway
Price per night for a couple: $220
Nestled between the Huon river and lush hills is the quaint township of Franklin. Just 40 minutes outside of Hobart you can have a romantic getaway with your special someone and roam the historic cottages and buildings. Try some local harvest and gaze out on the scenic boats on the water.
This is a dog-friendly town so it's perfect if you don't want to leave your furry friend behind.
Here's another unique holiday destination for couples in Huon Valley. The Art Studio is a quirky spot right next to the water, featuring various art monuments, complete with a sculpture walk.
Accommodation: The Art Studio @ Ripples Art Far
Price per night for a couple: $250
Western Australia
Denmark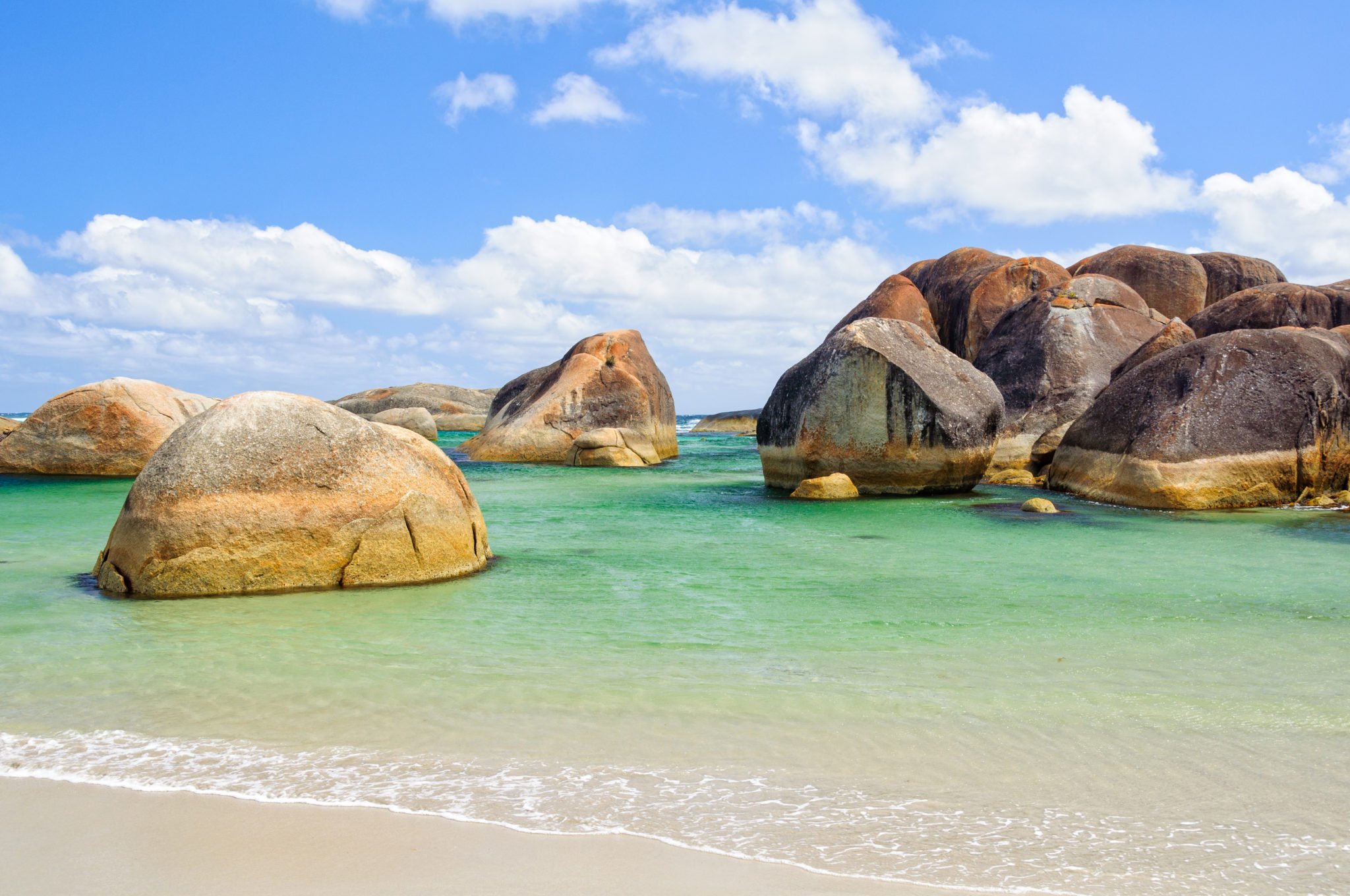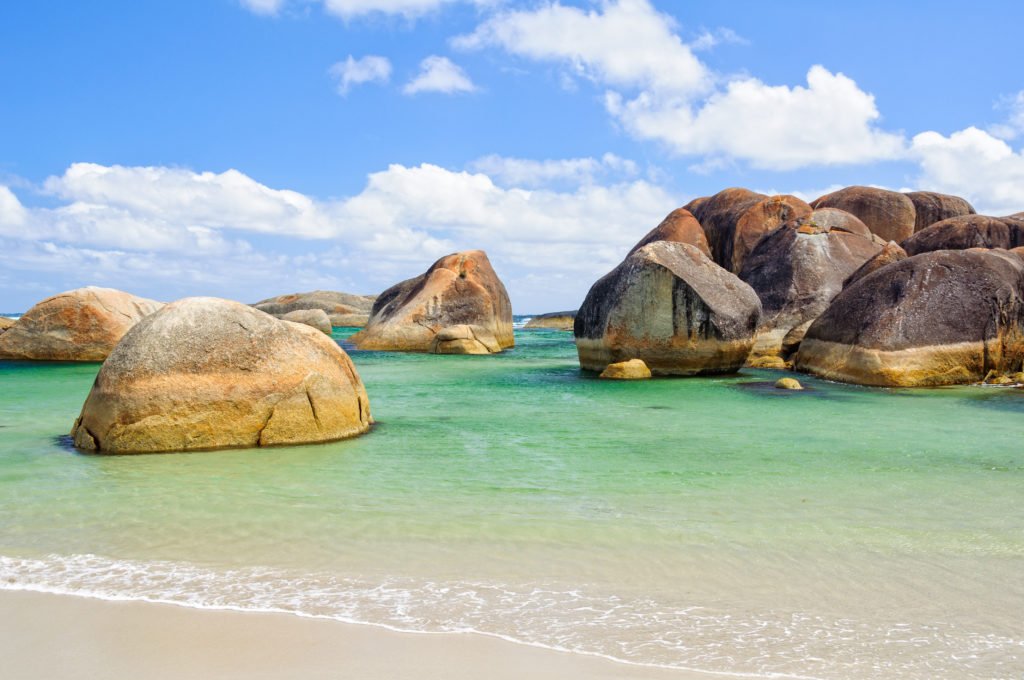 No, not the country. Denmark, WA should be on your bucket list for holiday destinations as a couple. Its calm beaches and low humidity make it the perfect spot to relax outdoors and enjoy the sunshine. And Elephant Cove will not disappoint those ocean-loving couples. The clear water and interesting rock formations make it the ultimate beach destination.
Cheap Denmark Accommodation
Accommodation: Pedro Homestead – Roundhouse
Price per night: $165
This picturesque escape is a great option for couples looking for a cheap holiday getaway in WA. With a cosy, yet modern aesthetic and a 180-degree view, this place was made for tranquillity and relaxation.
South Australia
Coober Pedy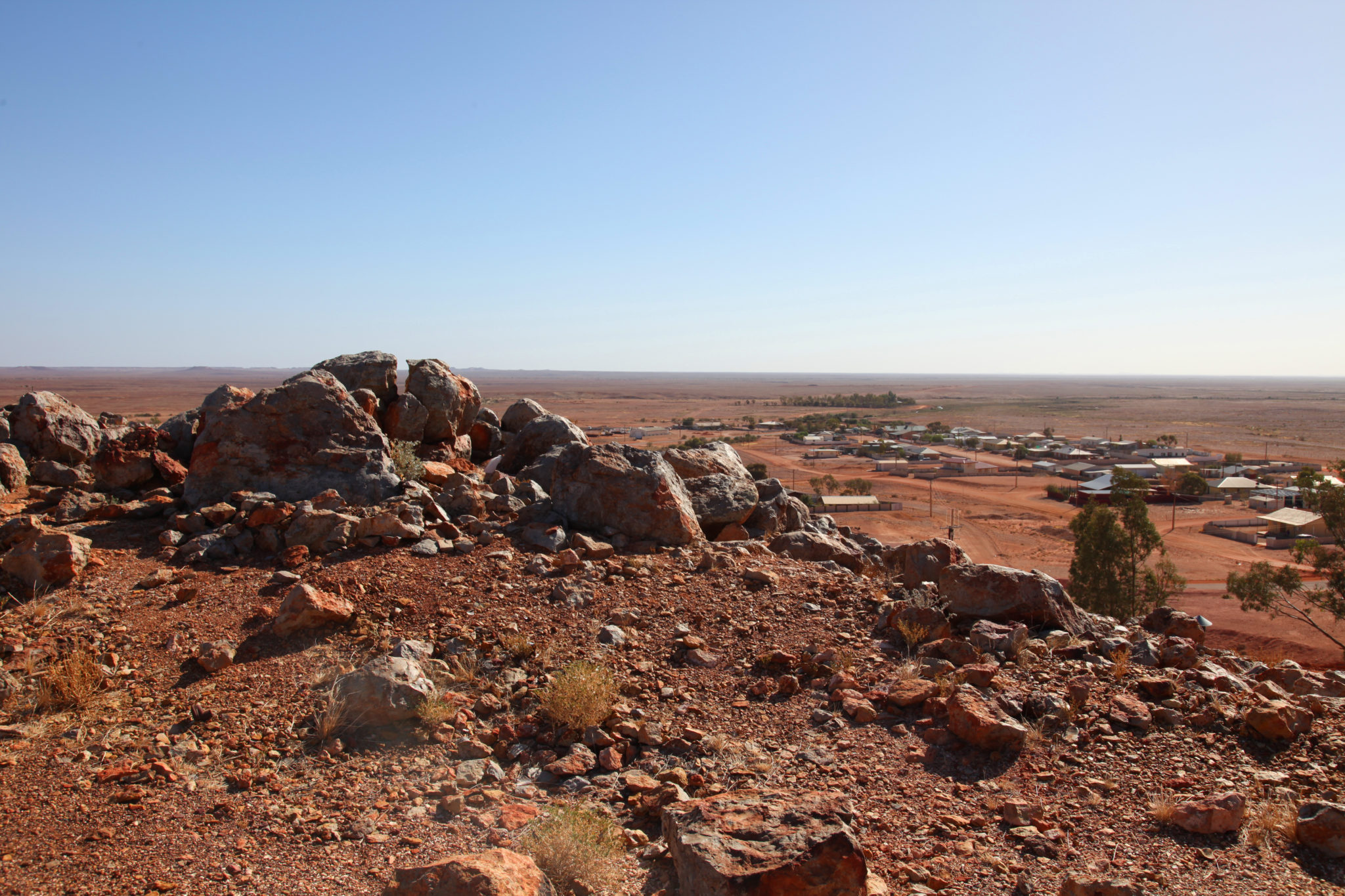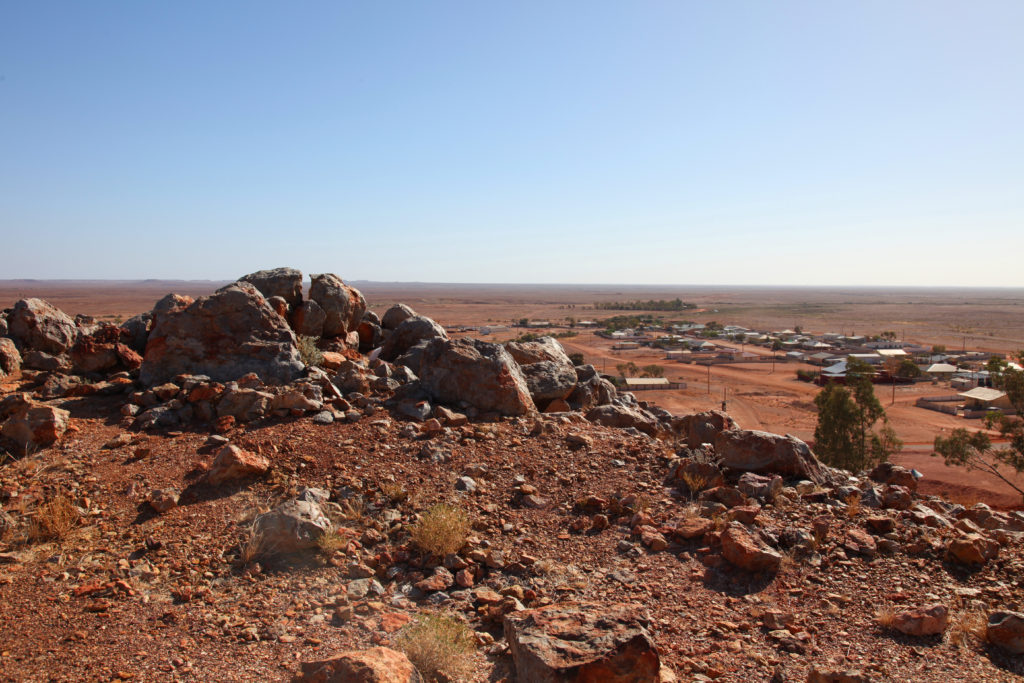 Coober Pedy, SA, also known as the 'opal capital of the world', is unassuming at first glance. But for those couples always looking for a new adventure, it's a desert wonderland. With underground homes, restaurants, and even a church this is a truly unique place to visit. Don't forget to bring $7 with you to visit Crocodile Harry's Underground Nest & Dugout for a strange underground adventure (featured in Mad Max Beyond Thunderdome).
Stargazing at Coober Pedy is to be envied. Halfway between Adelaide and Alice Springs, this small town is well and truly a part of the outback. This means the light pollution is all but non-existent. And when you're looking for another nighttime activity head down to the world's only underground bar for some drinks.
Take a turn through Coober Pedy's Well Being labyrinth and rejuvenate your spirit.
Cheap Coober Pedy accommodation
Accommodation for couples: Desert Cave Hotel
Price per night: $180
Enjoy a cool night in a 4-star underground hotel. If you've ever wanted to try a dugout, now is the time. A family-owned and operated hotel with an experience unique to most of us. Affordable and cheap, this is something different – surprisingly good for couples looking for a holiday destination with nightlife as well.
If you or your partner loves opals, Coober Pedy is the place to be.
Queensland
North Burnett Region – the best option for a cheap romantic getaway for couples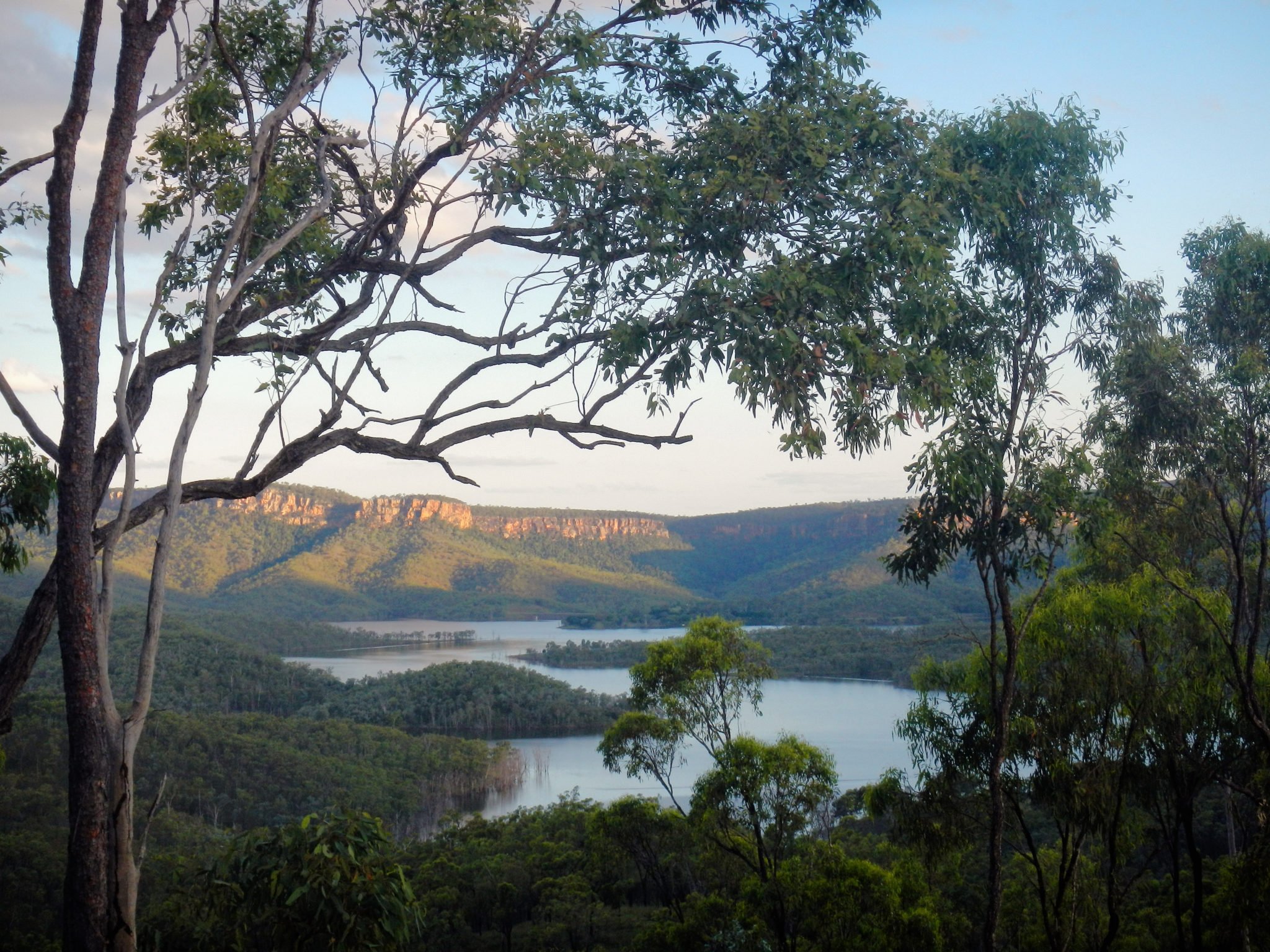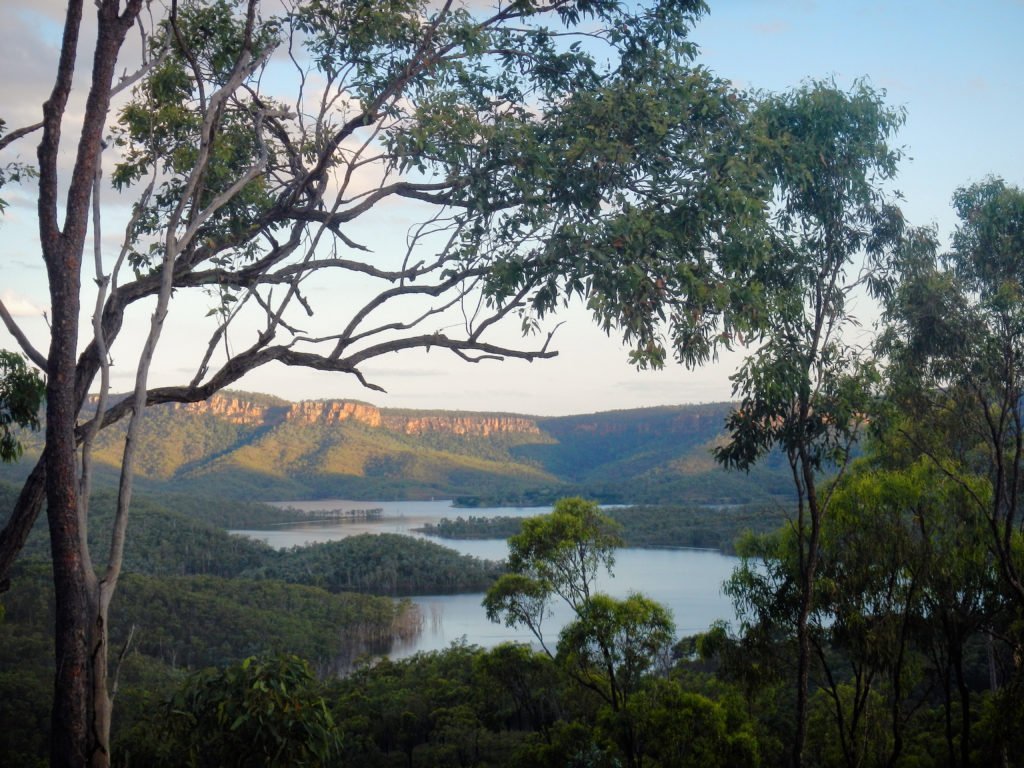 Close to Bundaberg, the North Burnett Region in QLD has a lot to offer that may not be immediately apparent. There are some incredible (and cheap) spots for a couple to go on holiday in rural QLD. And if you're looking to disconnect from the online world for a while, Bloodwood Cabin is the answer. Rustic and chic, it's the 'natural remedy to modern life'.
If you love fresh produce and stopping at roadside stalls to purchase local produce directly, this is a great area to explore. You can even plan your trip around when your favourite item is in season.
Cheap North Burnett Region accommodation
Accommodation: Bloodwood Cabin
Price per night for a couple: $245
This cosy cabin in Rawbelle, North Queensland combines the rustic charm of rural life and the magic of the outdoors. You can relax in the outdoor tub and explore nature on a bushwalk.
It's a little more pricey than our other options, but with the surrounding activities being so cheap (or free) it ends up being a great low-cost getaway option.
Cheap overseas holiday destination for couples
Corfu, Greece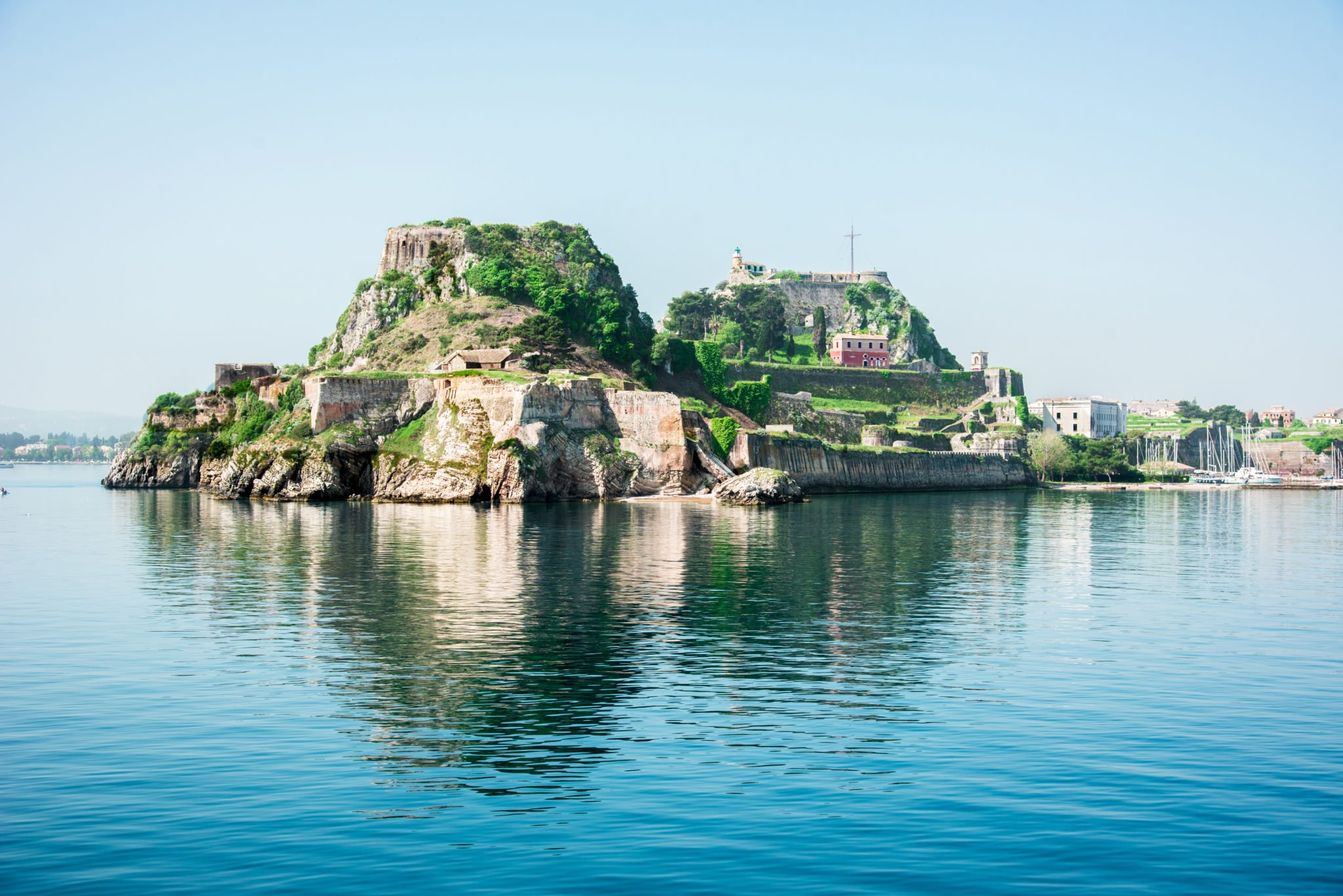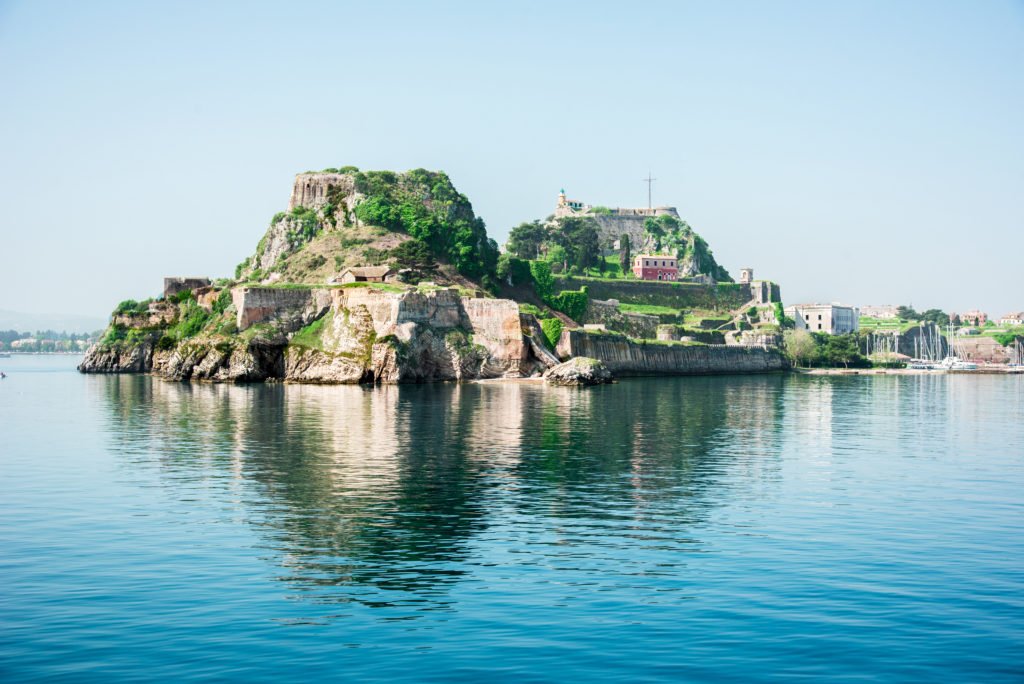 For an ultra-cheap romantic holiday overseas you can't go past Corfu, Greece. There are so many places to stay, eat, and explore at a budget price. Head to the Tsami Ceramics museum and art shop where they continue the 7000 year Corfu pottery tradition. Or head to Corfu Town to visit the Casa Parlante, a unique historical storytelling museum from only $10.32 admission.
Here's a money-saving tip for Greece from a travel enthusiast blog:
Cheap Corfu Accommodation
Accommodation for couples: Private Sea View House Belonika
Price per night for a couple: $66.37
You can stay at the Private Sea View House Belonika for only $66.37 a night for a couple. It's romance meets luxury meets budget all wrapped into one.
Finance your couple's getaway
If you're keen on a couples getaway vacation but the budget is a little tight at the moment you can always get a Holiday Loan to see you through. Life's for the living so take advantage of every opportunity to get away with your loved one.
People also read: