Getting married and planning a wedding is one of the most joyous times of your life.
It can also be pretty darn expensive.
The average wedding in Australia costs $36,200 according to the Australian Securities and Investments Commission. From the venue to the catering, expenses can add up quickly.
But celebrating your love and marriage in the exact way you want is important. It's a day you'll cherish and remember forever. It's a day that's all about the special love between you and your fiancé.
If you're planning the day of your dreams, and need assistance with some of the costs, a wedding loan may be right for you.
By applying for an online wedding loan, you can get access to cash now, with the ability to pay it off later (once you're married!) with a schedule that works for you.
Our guide to wedding loans will help you:
Estimate the costs for your wedding

Determine if a wedding loan is right for you

Learn all about how wedding loans work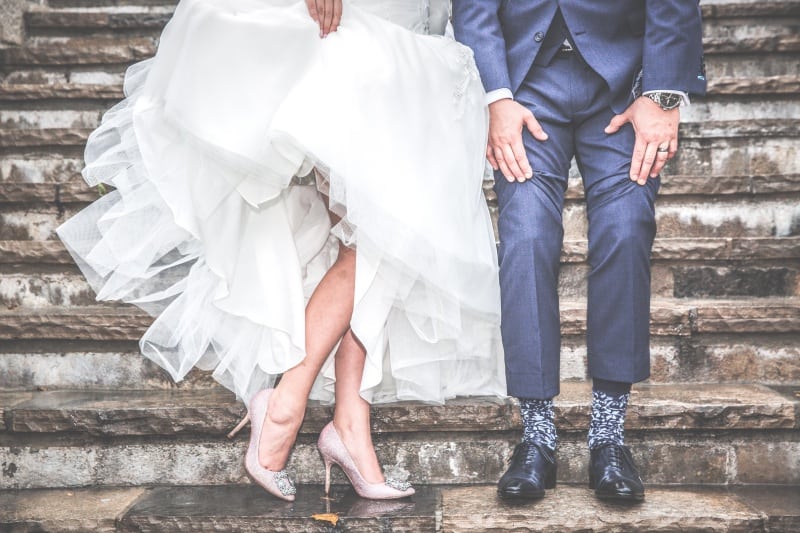 Estimate the cost of your wedding
Before you can know what your wedding will cost, you need an idea of what your wedding day will be like. Take a look at the following expenses—keeping in mind your unique vision.
Get a sense of where you'll be spending a lot, and where you won't be spending much at all.
The size of your guest list
The number of guests you invite often dictates a lot of other decisions: the size of your venue, the cost of your catering, the number of invitations you need to mail.
Look at the family members on both sides along with a list of friends. Determine the approximate number of guests. This number will help guide your other choices and expenses.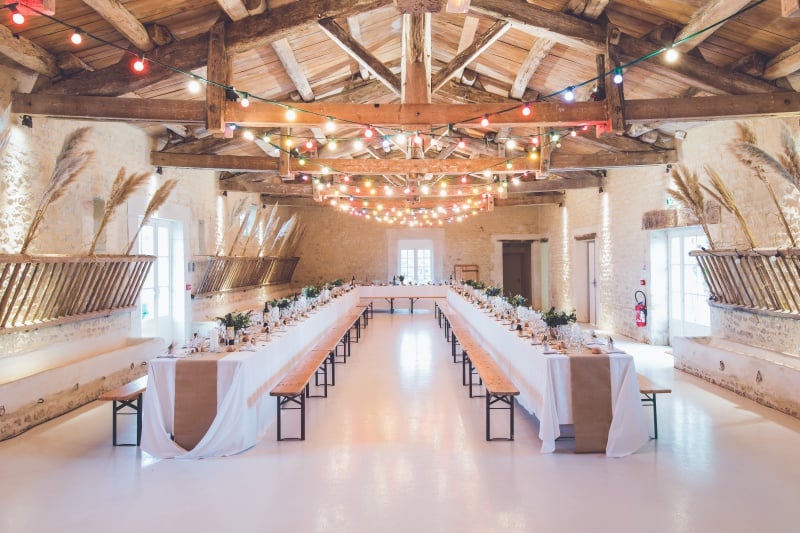 Ceremony venue
Depending on the size of your guest list, the style you're going for, and your geographical location, your ceremony venue price can range dramatically. Take a look at prices that match your vision and get an idea of what the cost will be.
Reception venue
Will you have your reception at the same place you have the ceremony? Or will it be a separate location? Consider your guestlist, venue requirements, and location to get an estimate of price.
Celebrant

Some celebrants won't charge much, like $250-$350 for your ceremony and rehearsal. If you're having a friend conduct the ceremony, maybe you'll only spend $200.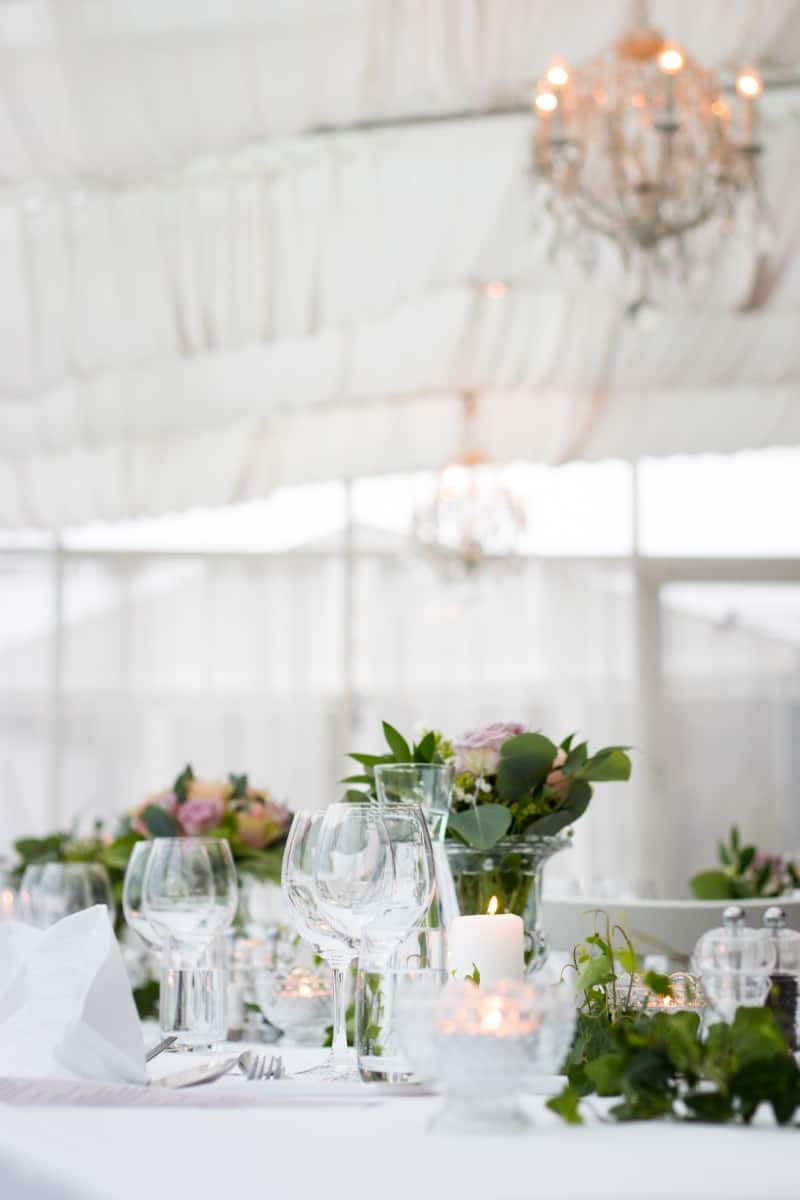 Flowers and decorations
For bouquets, decorations, and centrepieces, the cost of florals is usually significant. The average couple spends $2,500-$3,000 on flowers and decorations alone.
Catering
One of the biggest expenses for a wedding celebration is the food. Look at average catering prices in your area or at the reception venues you're considering.
Based on your guest list, what's the approximate amount you'll need for appetisers, dinner, snacks, and coffee?
Drinks
Consider whether you'll have an open bar, or one with just beer and wine. Your bar bill might run anywhere from $1,000-$3,000, depending on what you offer, how many guests you have, and if your guests are the drinking type.
Entertainment
Almost every wedding reception has music, whether that's a DJ, live band, or personal playlist. In Australia, wedding entertainment costs between $2,500-$3,000 on average, so plan accordingly.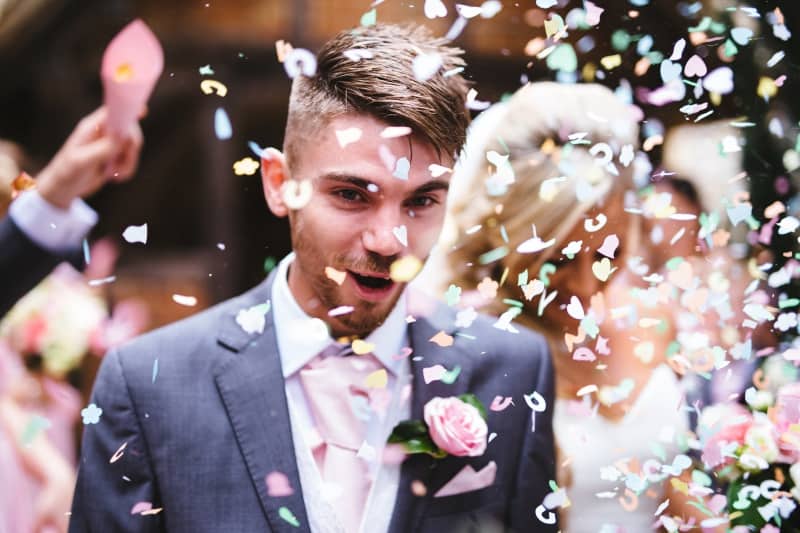 Dessert
Do you want cake, cupcakes, or something else as your wedding dessert? Pick something that you and your fiancé will love—and that will satisfy your guests. Cakes cost anywhere from $200 to $700 or more, depending on how fancy it is.
Bride and groom wear
You'll need to set aside a certain amount of money for dresses, suits, and tuxedos. Think about everything from the veil, to shoes, to bowties.
Wedding day extras
The cost for wedding favours, a guestbook, a unity candle, and ring bearer pillow all add up. Set aside at least $1,000 for your extras.  
Transportation
Will your wedding party be taking a party bus around town for pictures? Will you and your fiancé drive off in a limo after the reception? If you'll have these costs, be sure they're added into your budget.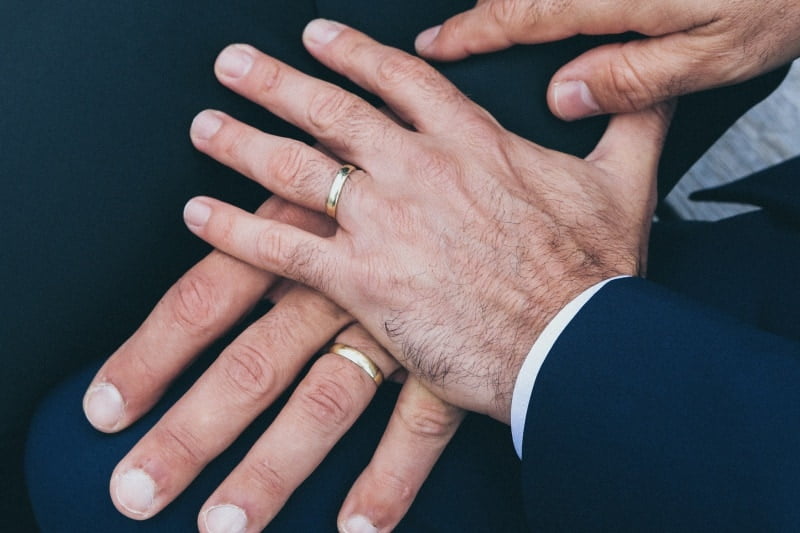 Rings
The rings you'll exchange at the ceremony will need to be sized and purchased ahead of time. Simple bands can be pricey, depending on the type of precious metal you choose.
Stationary and postage
Don't forget to add up the costs for save the date cards, invitations, thank you notes, wedding programs, and menu cards. Based on your number of guests, factor in at least three rounds of postage.
Gifts for wedding party
Give something special to the men and women who stand up with you. Set aside a few hundred dollars for their gifts.
Hair, makeup, styling
While hair and makeup won't break the bank, be sure to have some cash available to pay for your stylists and tip them, too.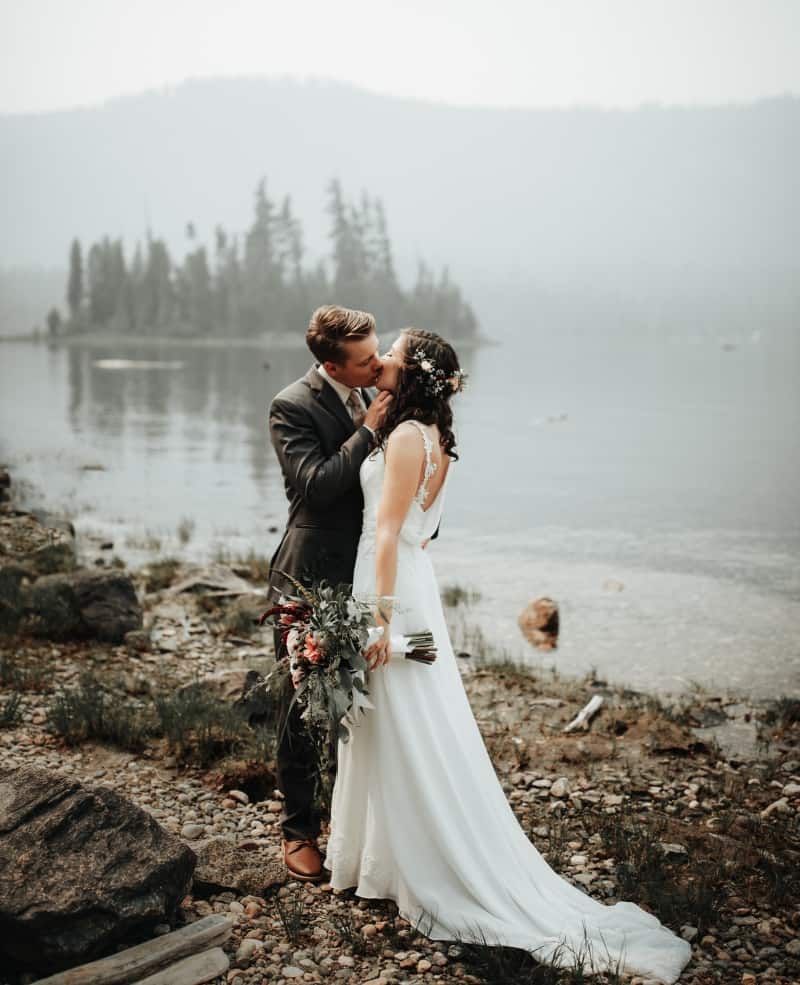 Photography
Capture your wedding celebrations beautifully. Choose a photographer who has a style you love, because your photos will last forever.
Look at prices in your area to get an estimate. The average photographer cost is anywhere from $2,000-$4,000, but some charge much more than that.
Videography
Want to watch highlights of your wedding day for years to come? Make sure to book a videographer well in advance and add the expense to your budget.
Hotel
Your wedding night is a special time, and you should spend it in style. Book a hotel or bed and breakfast for the big night after your big day.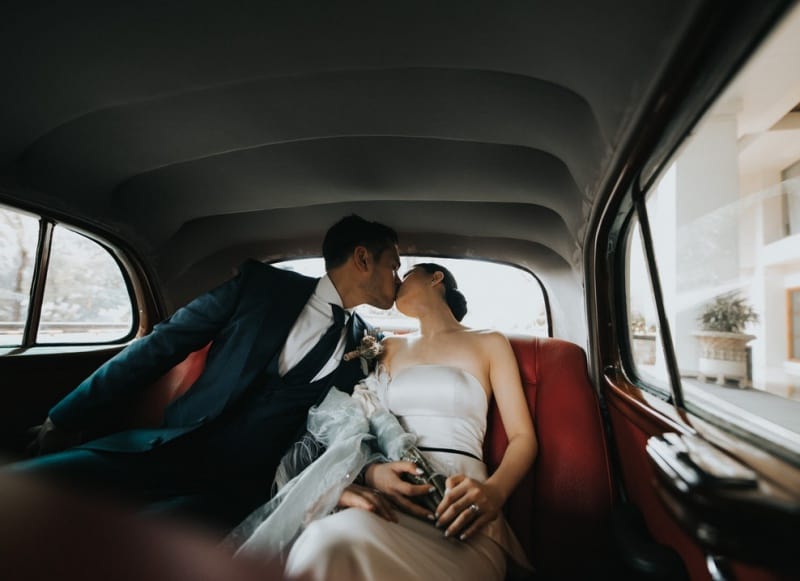 Honeymoon
While usually not calculated into a wedding budget, you'll want to make sure you have enough cash for your dream holiday with the one you love.
What is a wedding loan?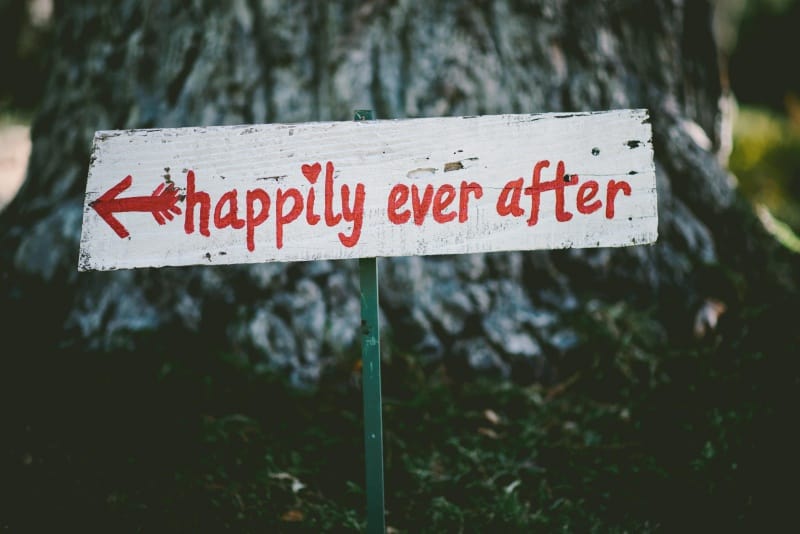 Wedding loans allow you to get some extra cash for your wedding and honeymoon.
The loan can help you pay for anything from the venue downpayment, to the catering, to your videographer. The funds from a wedding loan can be used for whatever you desire.
The money is deposited directly into your bank account so you can use it however you please.
How much can I get with an online wedding loan?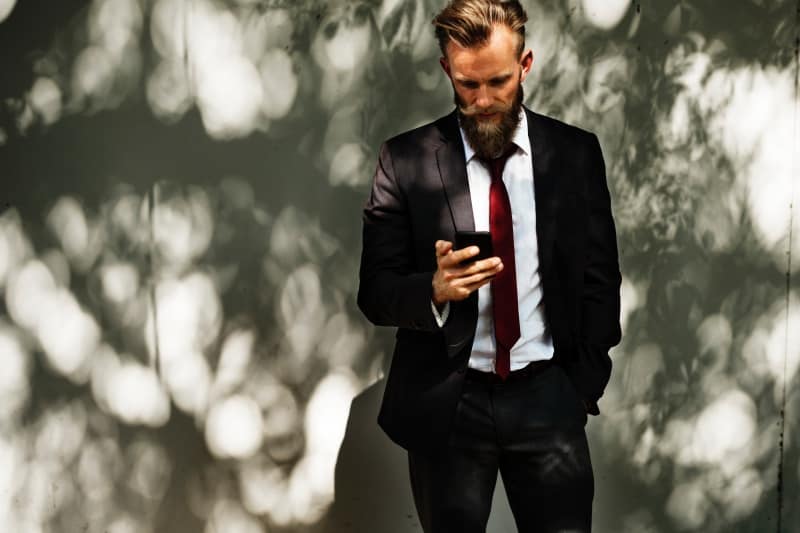 The amount for a wedding loan ranges. With the approximate cost for your wedding in mind, you can estimate how much money you'll need from a wedding loan.
For example, if you estimate your wedding to cost $29,000, and you have $25,000 available, you'll want to apply for a $4,000 wedding loan. With the extra $4,000, you won't have to worry about how you'll pay for your wedding. You'll be less stressed—allowing you to enjoy the wedding planning process and the wedding day itself.
Wedding loans are available from $2,000 to $50,000—depending on what you need.
At Swoosh, we offer wedding loan options from $2,100 to $4,600. All you need is to list the amount on your application.
How do I know if I'm eligible for a wedding loan?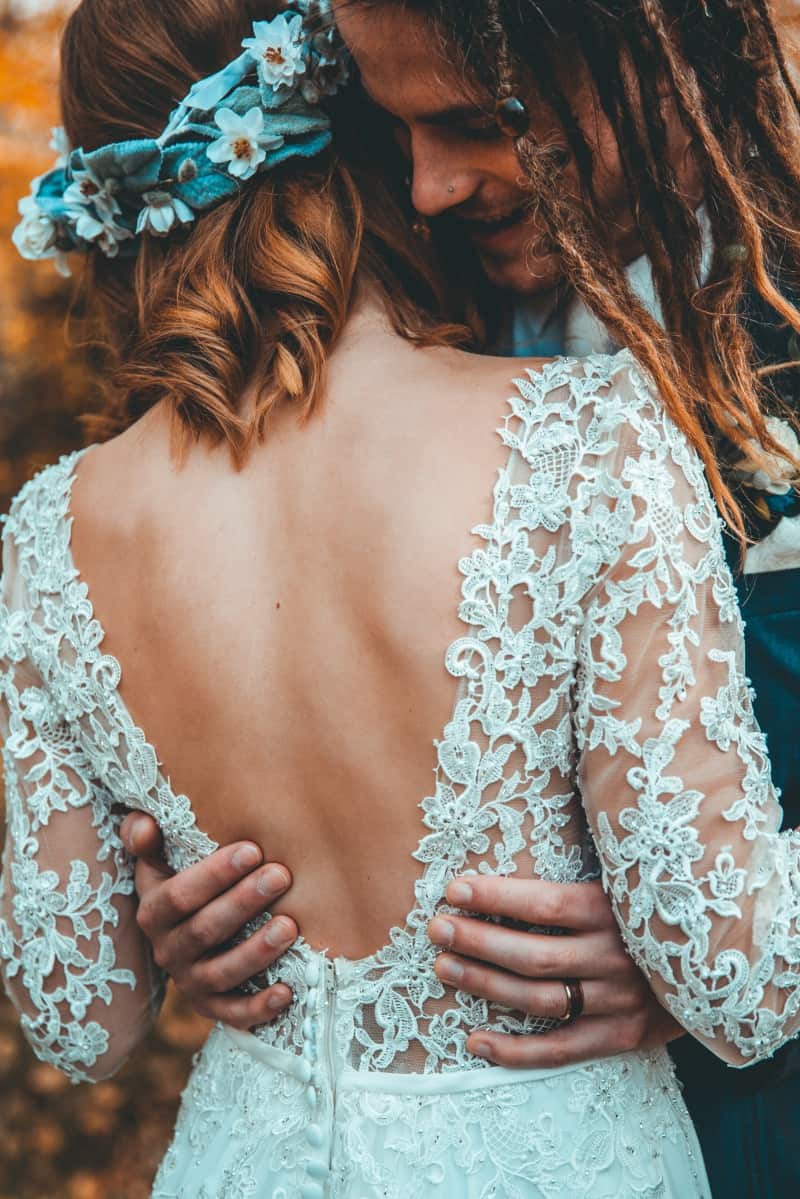 To be eligible for a wedding loan with Swoosh, you only need to meet four requirements:
You must be over the age of 18

You must be a permanent resident of Australia

You must be employed for three months or longer

You must own a vehicle registered in your name, with no finance owing or encumbrances.
If you're unsure if you qualify, you can apply for a quick answer. Usually applicants hear within one business day.
Our application fee is $0 and you don't have to pay for anything if your application is not approved.
Is a wedding loan right for me?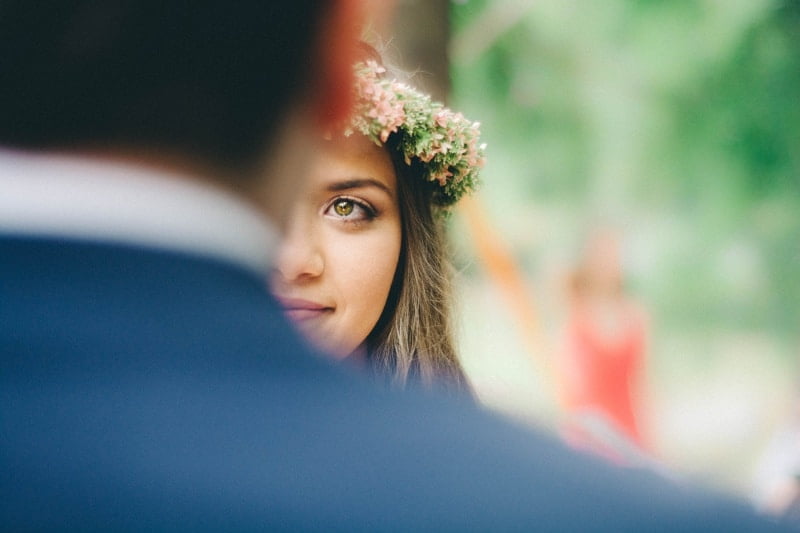 If you're planning your wedding and need some extra cash to make ends meet, a wedding loan might be right for you.
If there are special things, like the perfect honeymoon or a photographer you really want, a wedding loan might be right for you.
If you just want to reduce the stress over money during the whole process, a wedding loan could be just what you need.
No matter how you spend your wedding loan, remember that this is your special time—and no one else's. You can choose whatever you want for your big day.You'll look back on your wedding day for your whole life. And why should it be anything but perfect?
Go ahead, and plan the wedding of your dreams!
Apply for an online wedding loan now or wait until your big day gets closer. You can bookmark this page and come back to it during your wedding planning process.
How fast will I get my cash?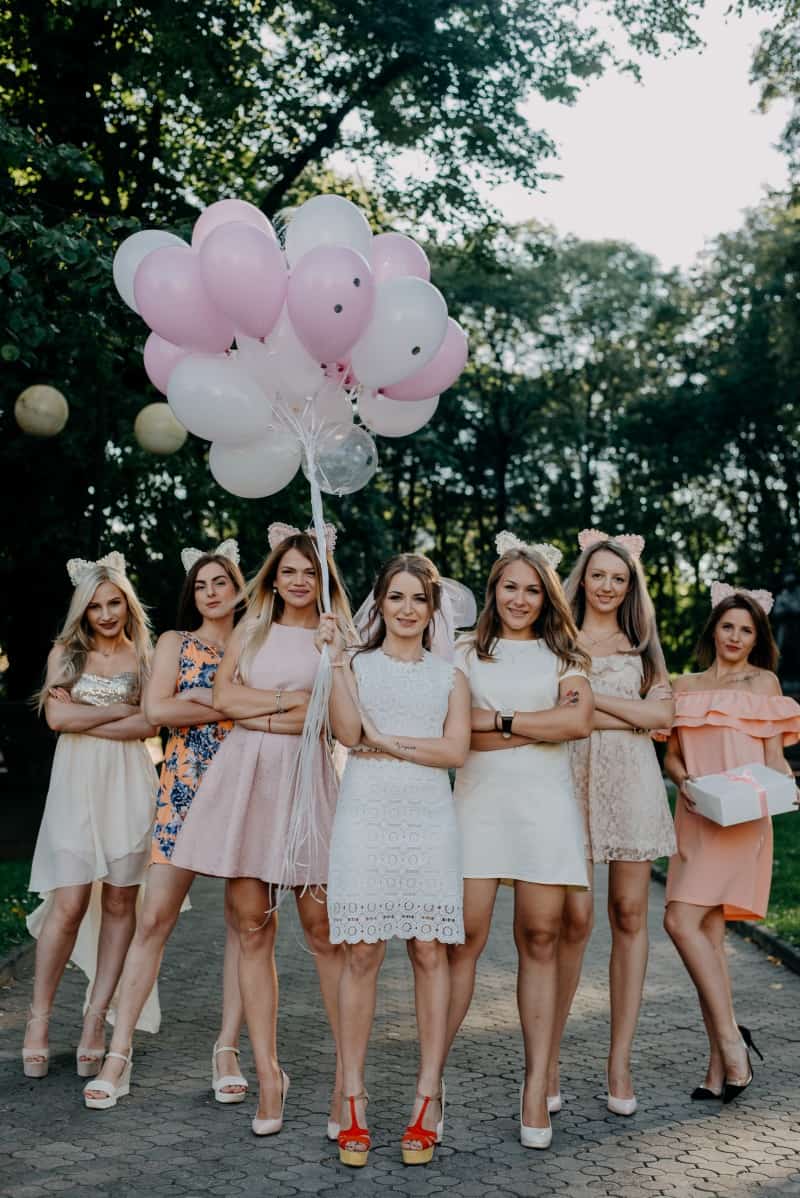 Wedding loans are approved with Swoosh within one business day. Then, we'll send you an email with all of the details and contract. You'll just have to electronically sign and return it.
From there, your cash will be deposited into your bank account.
If you return your contract by 3:30pm (AEST) time, your funds will be transferred overnight.
There's no hassle, no paperwork, no lines, and no waiting.
Applying for a wedding loan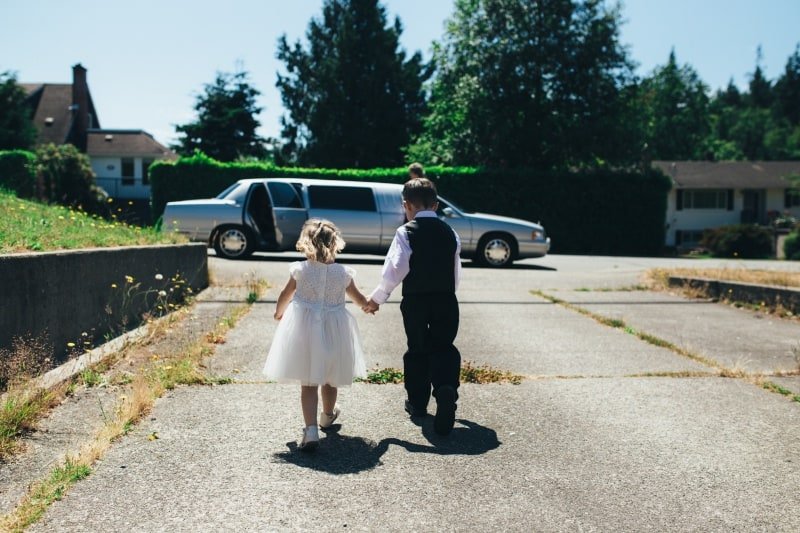 Submitting an application for a wedding loan is easy: it can all be done online from your phone, computer, or tablet.
You just need the basic information on-hand, like your contact information and employer details. Fill out your application and you'll have an answer within one business day.
Interest rates and fees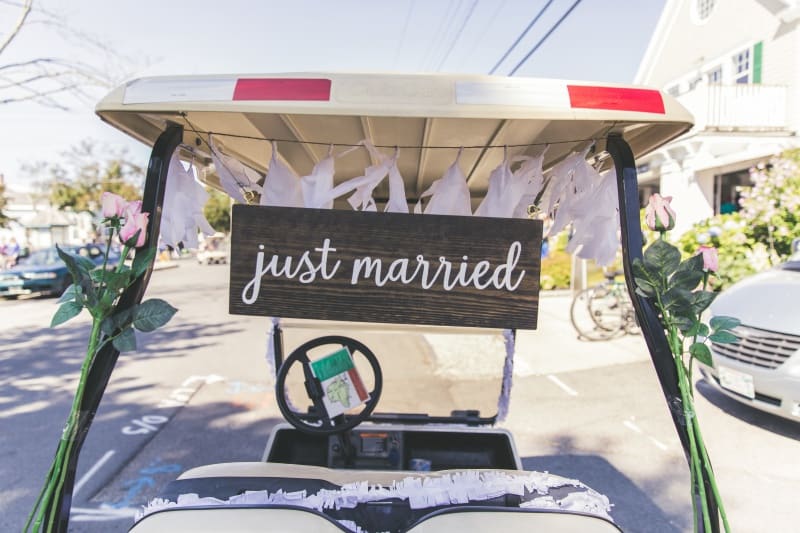 Before you sign a contract for a wedding loan, you want to be well-versed in how the loan needs to be repaid.
Each lender has its own rules and interest rates—that's why it's important to review the information in detail.
What to look for when it comes to wedding loan repayment:
Application fee (if there is one)

Establishment fee (usually these are standard)

Interest rates (look at the annual rates and how they are calculated)

Additional fees, such as a debit dishonour fee or one for repaying your loan later than expected

Above all, make sure you understand the loan terms and are able to meet them
Repayment schedules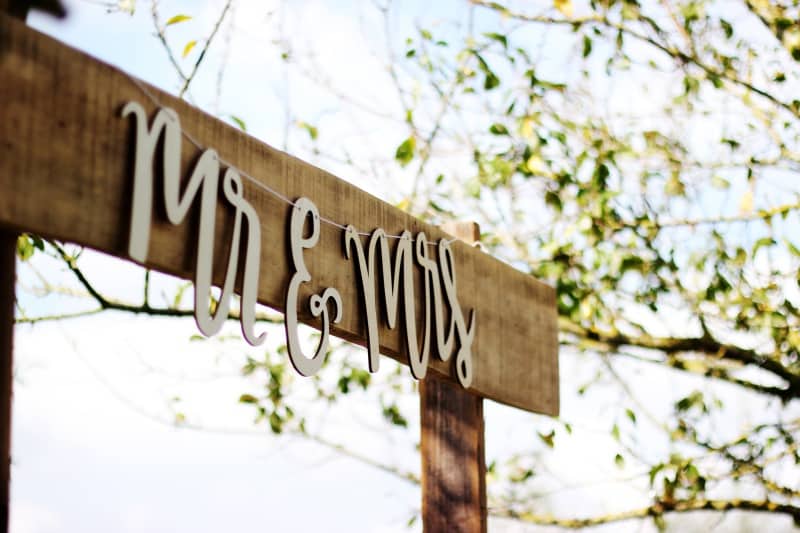 With a wedding loan, you'll repay the amount later (after you're married!)—based on the repayment schedule you've set up.
Some lenders will have strict repayment guidelines, while others are more flexible. At Swoosh, we offer flexible repayment schedules that align with your paydays. Term lengths range from 12 to 24 months—designed around your particular circumstance.

Repayments are auto-set for weekly, fortnightly, or monthly direct debits. We make it as easy as possible, so you can be enjoying your honeymoon or married life without any added stress.

Look for a wedding lender who practices responsible lending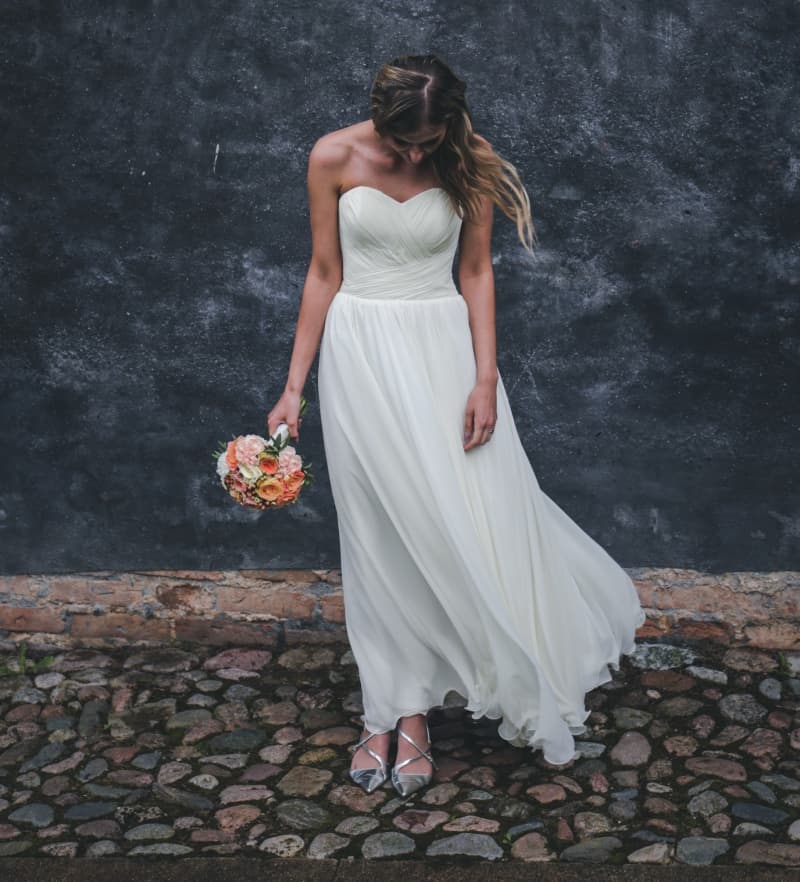 In addition to looking at the interest rates and repayment schedule, be sure you're applying for a loan from a responsible lender.
What does this mean?
A responsible lender is one who is reliable and trustworthy, and abides by the laws of lending.
Responsible lenders take actions like:
Making reasonable inquiries about your requirements and objectives in relation to any credit contract

Undertaking reasonable inquiries to verify your information

Verifying your financial situation, including things like conducting a credit history check or perusing bank statements.
A lender who follows these rules is also ensuring you have the ability to repay the loan before they go ahead and approve you.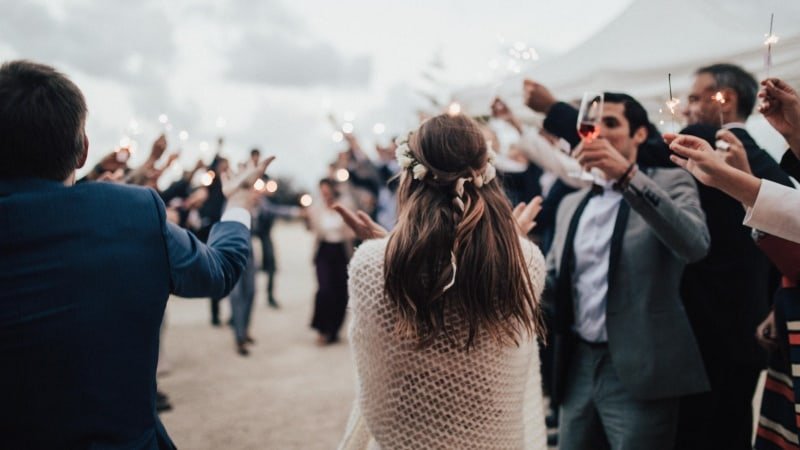 At Swoosh we practice responsible and trustworthy lending.
We'll only approve your application if we believe you have the ability to repay the loan.
And unlike other digital lenders, we utilise professional (human!) assessors to review and approve all loan applications.
Interested in a wedding loan?
Apply for one today. The application takes less than 5 minutes. You'll get a quick answer, and you'll have the chance to review the contract before agreeing to anything.
Have questions about wedding loans? Contact our customer care team and they'll be happy to answer any questions you have.
The Swoosh difference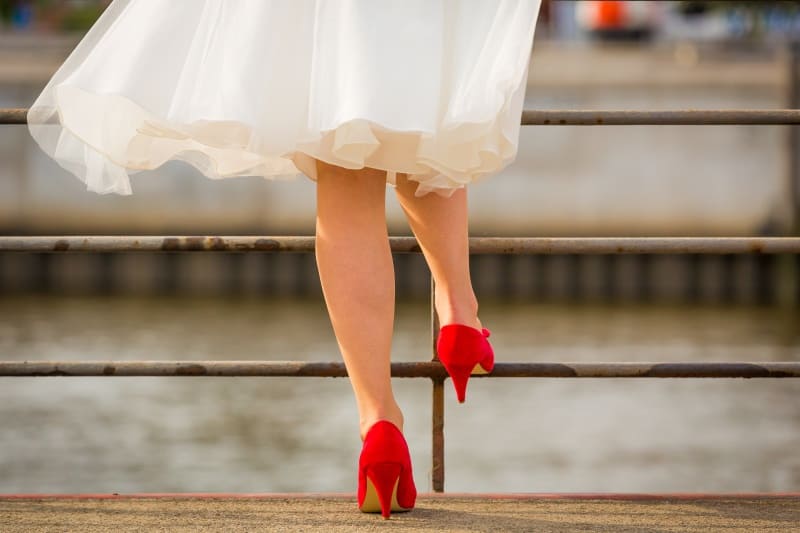 We're all about mates helping mates.
Our online wedding loans are available when you're in a pinch — and we work hard to make it happen fast.
Swoosh cash loans give you the funds you need now with a lender you can trust.
Say goodbye to wedding stress

End the worry of wedding expenses and honeymoon planning.