We Bought An Air Fryer, Here's Why You Should Too
If you like to cook (or eat), the resurgence of air fryers is hard to miss. If you are still unsure about investing in one, this article will tell you everything you need to know to help make an informed decision. Read on to find out everything you need to know about air fryers—what they are, what you should be using them for, and what makes them a better alternative to a small oven.
Ovens are slow and slow cookers are well…even slower. No one can resist the temptation of fried yummy goodness, but the large amount of oil is so unhealthy. When you want to cook a nice meal that involves any sort of frying or grilling, you should try using an air fryer instead next time.
Overview:
What's an air fryer?
For those of you who have been living under a stainless steel pot, air fryers are a great way of heating things up without all the oil.
While microwaves have been rising in popularity since the 1950s, air fryers are a relatively new invention1. First introduced to the world as a concept in 20102, an air fryer is a small convection oven with a rapidly spinning fan that emulates the Maillard effect at a higher temperature.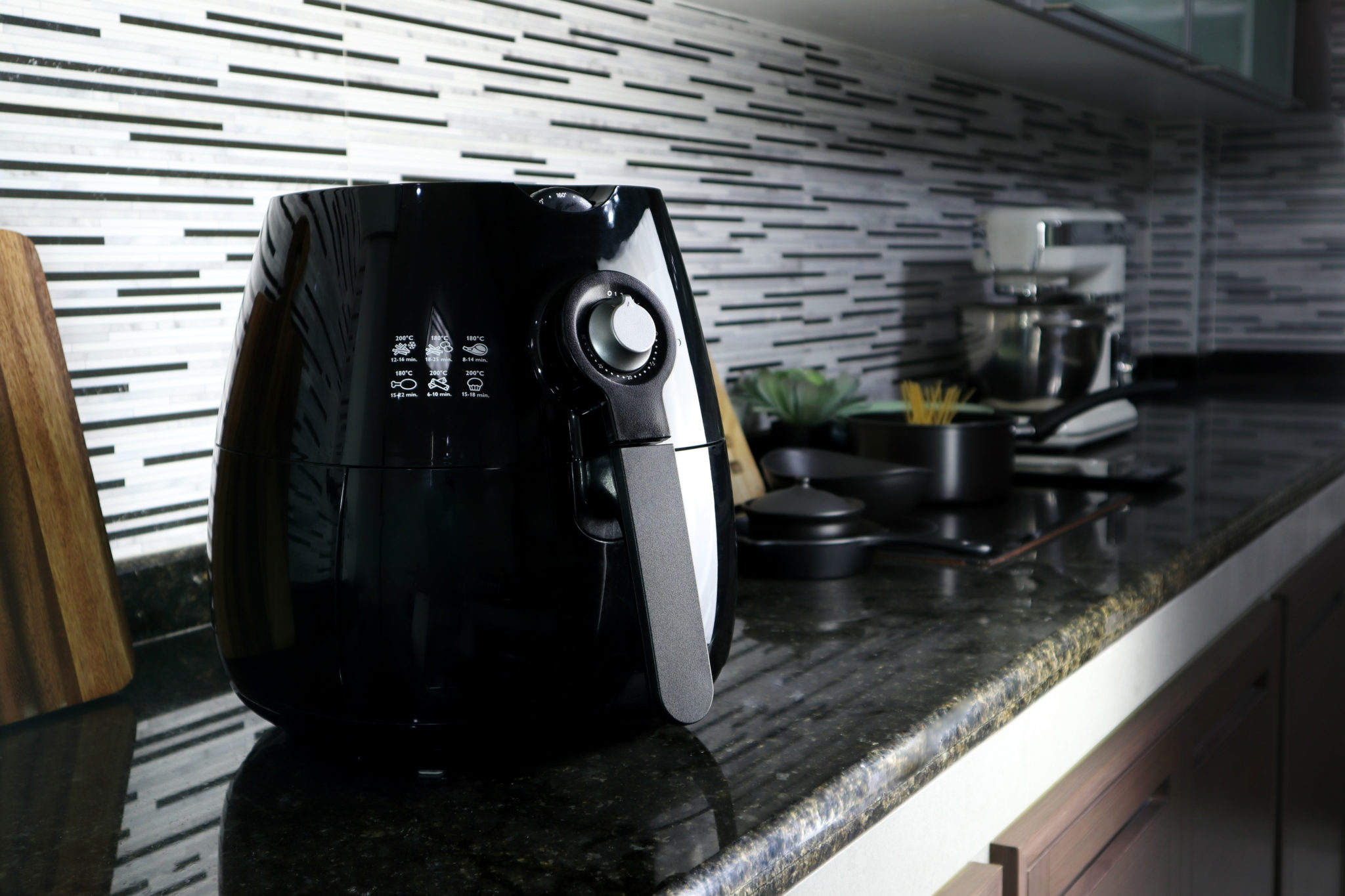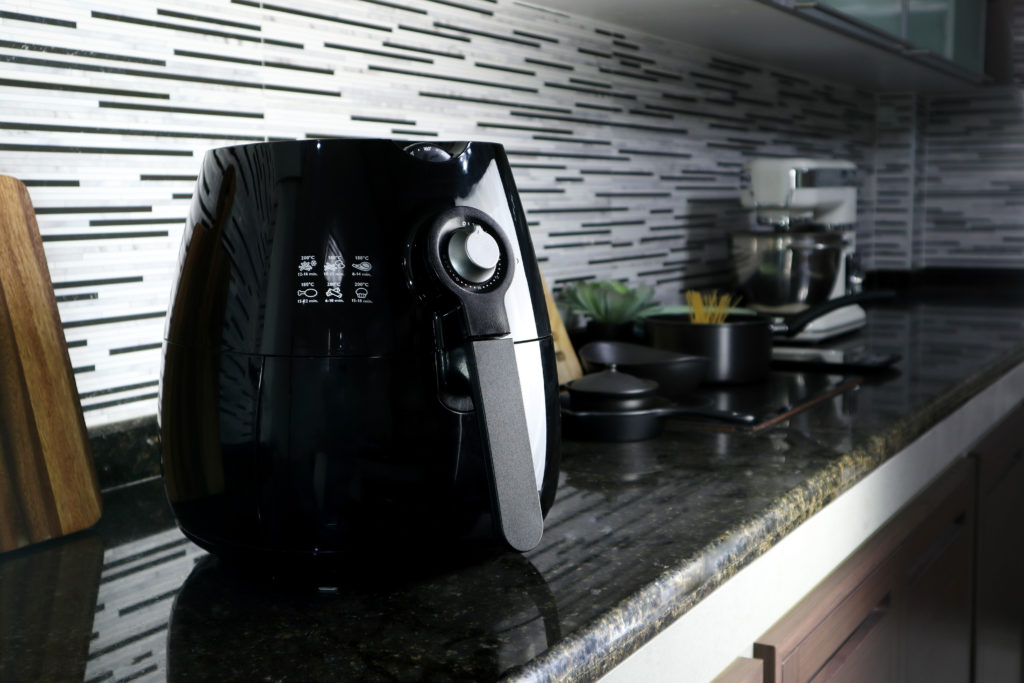 Did you know: 'Air fryers' is not a colloquial term, it's a Philips brand name.
Philips introduced the Airfryer concept at a trade show in Berlin as the new alternative to deep frying. This type of low-oil frying usually performed lacklusterly compared to its high oil counterparts, but the Airfryer worked marvellously. Because of the Rapid Air technology in the air fryer, the air heated much more quickly. Thanks to this innovative technology, the Airfyer was a hit! So much so that 'Airfryer', the product name, became 'air fryer', the classification.
Why buy an air fryer?
So, you are thinking about cooking something. You can either bake it or boil it, broil it or steam it, fry it or grill it, sear it or just microwave it. But if you want to fry your food, your tools are either the conventional frying method or an air fryer.
Conventional frying requires a large amount of oil to dip the food, and the oil could splash out hurting someone. Afterwards, you need to leave the deep-fried food on a tray, letting the food cool and the oil drip out. Air fryers, on the other hand, use significantly less oil and produce much healthier "fried foods"4. And while it's true that air frying requires a longer cooking time3, its health and safety benefits more than make up for it.
What about microwaves and small countertop ovens? Or maybe even the conventional oven?
The problem with microwave heated food is that the food often comes out soggy. And you can forget about any type of traditional cooking, as the microwave doesn't cook food evenly. In fact, we would never recommend any type of cooking using a microwave.
Conventional ovens do everything an air fryer does. But they can't replicate the frying of the food without a significant amount of oil, and even then they don't come out as scrumptious. Conventional ovens also use more electricity to cook than an air fryer (2400 watts vs 1245 watts)5 6. Choosing to use an air fryer over a conventional oven could save you up to 75% on your next power bill—from just cooking alone!
Another major difference to consider is how much easier it is to clean an air fryer. Oftentimes to clean an air fryer basket all you have to do is just remove the basket and give it a quick rinse or wash, and do the same for the basket holder.
The only drawback is that air fryers are usually smaller than even the smallest convection ovens, so if you need to cook for more than just 1 or 2 people, then you'd be better off using a large convection oven.
In short, for smaller, crispier meals, air fryers are definitely the way to go.


Which brand of air fryer is right for me?
In 2010 there was only one brand of air fryer: Philips. But now it seems that everyone has either their own air fryer or something that got slapped with the air fryer label. With such a wide variety of air fryers to choose from, you might be wondering, which brand of air fryer is right for me?
There are currently two main types of air fryers to choose from: the dome-shaped pod air fryers, or the conventional small oven shaped ones.
Over the years, a lot of companies have realised that air fryers are really no different from small countertop ovens. Philips remains a reliable brand and has produced better and larger air fryers over the years. Anko air fryers are great value for money, and you can pick them up from your local Kmart. Cuisinart has a great range of toaster ovens. In fact, according to the New York Times7, they might even be better than air fryers. Although if you are interested in an air fryer from Cuisinart, they have their own version right here.
If you are looking for a valued medium-range air fryer such as this one, Philips is the best choice. Their products are known for their quality and their air fryers are especially popular.
Being the first one in the market has allowed them to refine the original process to ensure the best type of tray and heating for the optimal air frying process.
Check out our photos and video below for the Philips air fryer we bought and how easy it is to use: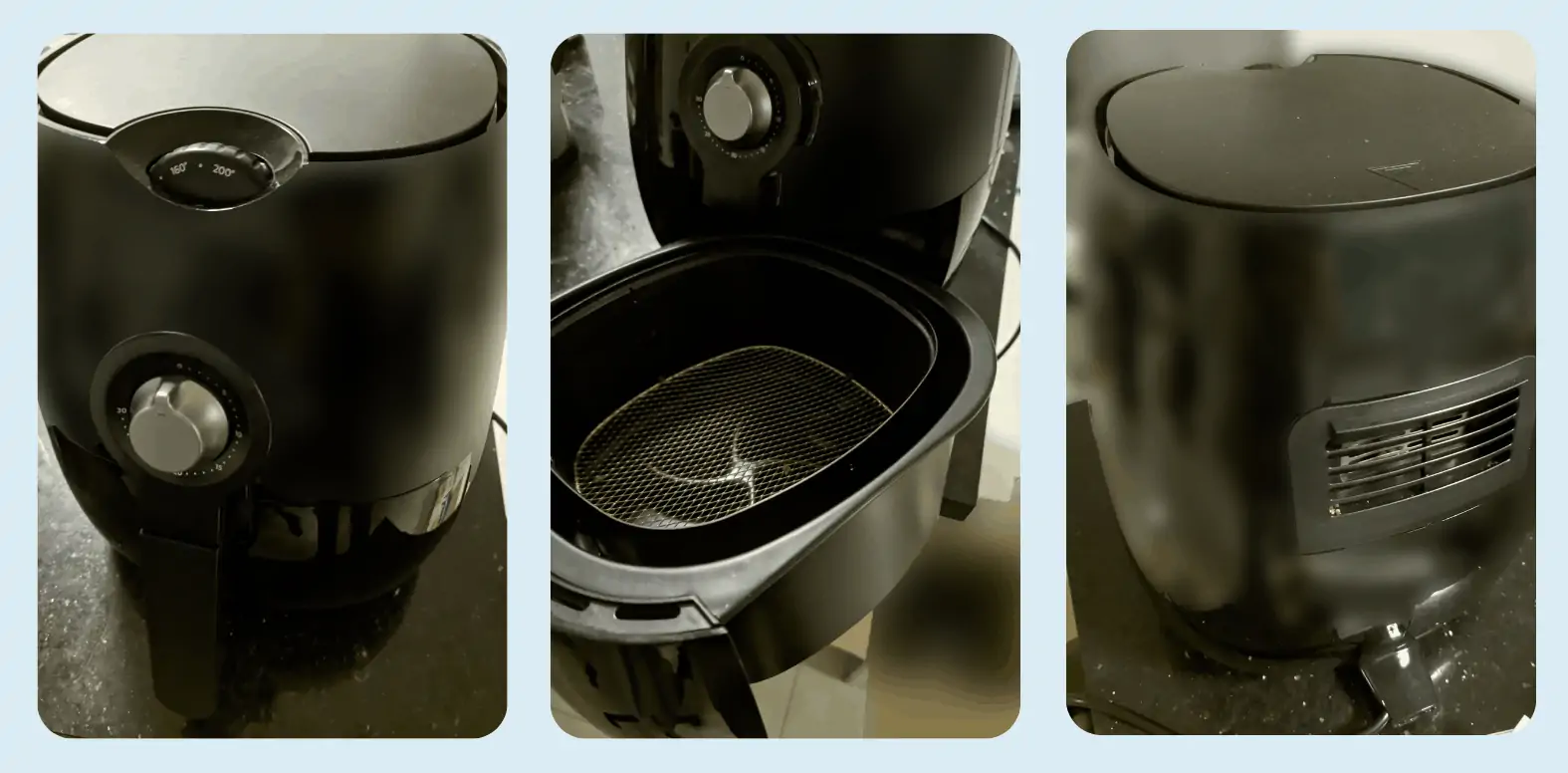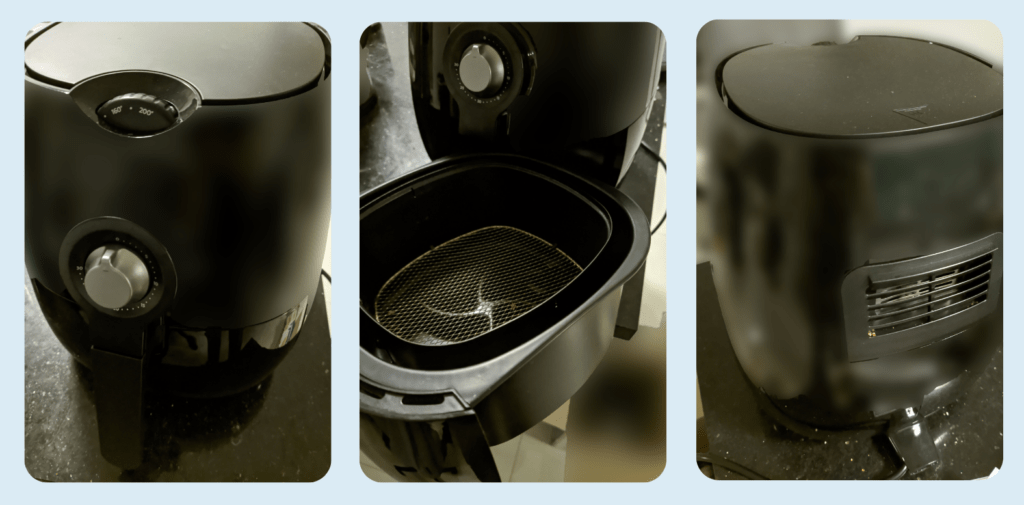 People also read:
Sources:
US patent 2495429, Spencer, Percy L., "Method of treating foodstuffs", issued 1950-January-242 The AIRFRYER. (n.d.). Https://www.Exnovate.Org. Retrieved August 23, 2021.
The AIRFRYER. (n.d.). Https://www.Exnovate.Org. Retrieved August 23, 2021.
Teruel, M., Gordon, M., Linares, M., Garrido, M., Ahromrit, A., & Niranjan, K. (2015). A Comparative Study of the Characteristics of French Fries Produced by Deep Fat Frying and Air Frying. Journal Of Food Science, 80(2), E349-E358. doi: 10.1111/1750-3841.12753
M. Arafat, S. (2014). Air Frying a New Technique for Produce of Healthy Fried Potato Strips. Journal Of Food And Nutrition Sciences, 2(4), 200. doi: 10.11648/j.jfns.20140204.26
Ovens, W., Ovens, S., Oven, G., & Oven, G. (2021). GE® 30″ Built-In Single Convection Wall Oven. Retrieved 30 August 2021.
Buy the Philips Daily Collection Airfryer HD9218/51 Airfryer. (2021). Retrieved 30 August 2021.
Sullivan, M. (2017, July 6). The best air fryer. The New York Times.