10 Quick Breakfast Recipes to Feed Your Family on a Budget
Breakfast is an easy meal to skip or skimp on — throw some cereal in a bowl and splash some milk on it and jobs a good'un. Adults might just grab a coffee to go, if they even remember to put it on. In this case you need a list of quick go-to breakfast recipes up your sleeve!
It is easier than you think to include a healthy, filling breakfast each morning without a lot of work and money. Plus your kids and your own stomach will thank you when you're not starving at 10:30 am.
Check out 10 of our favourite budget-friendly breakfast recipes that will feed your family — even on the run!
1. Freezer-to-Microwave Sausage, Egg, Spinach, & Cheese Breakfast Burritos
This is a super cheap way to feed the whole family for several breakfast meals, and they freeze great, so if only a couple of members like them, it's easy to keep them on hand. Make a batch up over the weekend, and send everyone off to school and work on Monday with a full belly! This breakfast recipe is super quick and tasty!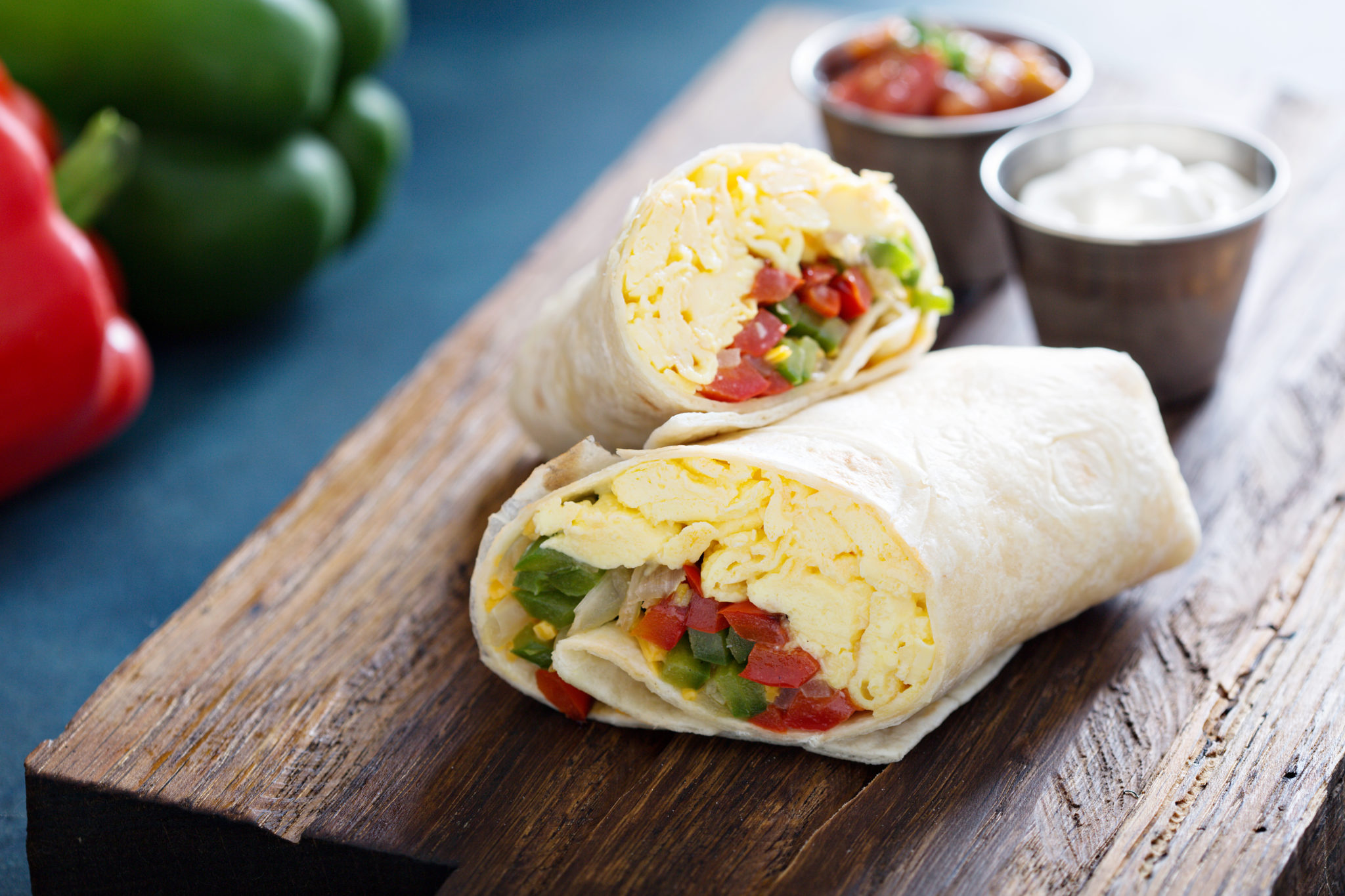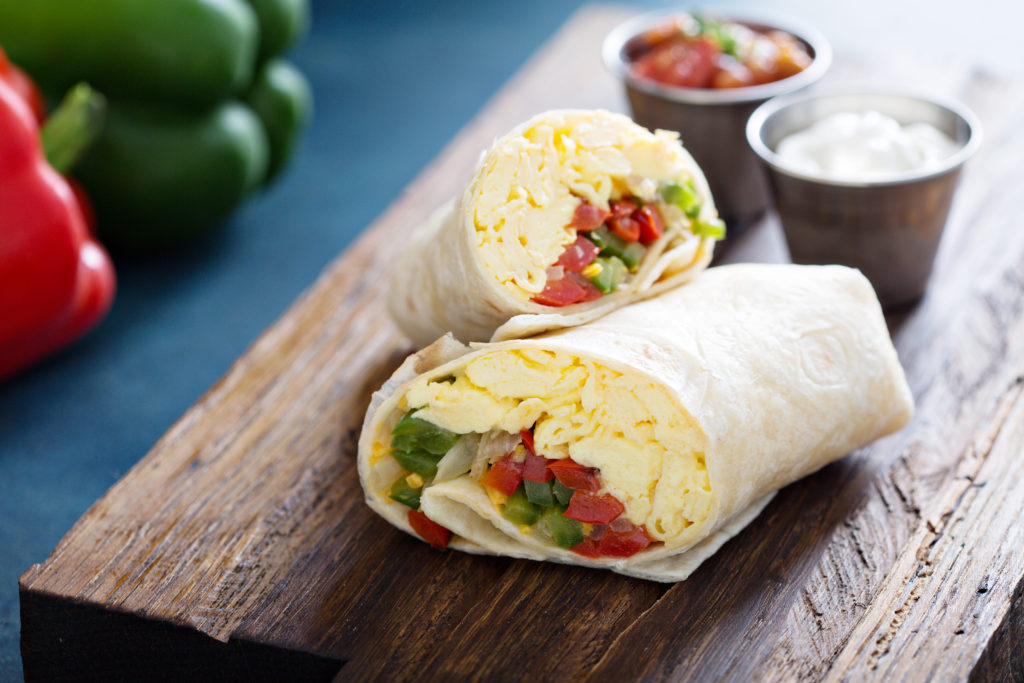 Ingredients
500 grams ground spicy Italian sausage (May sub ground sweet or breakfast sausage)
2 handfuls of fresh baby spinach leaves
16 eggs, beaten
salt and pepper to taste
225 grams/2 cups mild cheddar cheese, shredded
16 "burrito size" flour tortillas
Note: Author has made these burritos with peppers, turkey sausage and more, so feel free to experiment with what your family likes.
Freezer Supplies
foil
waxed paper
plastic freezer bags
Directions
Brown the sausage in a large pan over medium-high heat. Add the spinach and stir until it wilts. Add the eggs and a pinch of salt and pepper. Stir every minute or two until cooked through. (At this point, everything will be cooked, so taste test to make sure you don't need to add more salt or pepper.)
Set a timer for 20-25 minutes to let the sausage-spinach-egg mixture cool. (This is important if you're going to freeze the burritos. You can use this time to clean up the kitchen, shred the cheese, and prep the foil and wax paper for the next step. If you're planning to eat the burritos right away instead of freezing, there's no need to cool.)
Arrange 16 pieces of wax paper in an assembly line. Place one tortilla on each piece.  Top each tortilla with 1/2 cup sausage-spinach-egg mixture and about 2 tablespoons of cheddar cheese. Wrap your first burrito by folding over one side length-wise, tight against the filling. Fold in both small ends. Fold over the last side. Wrap the remaining 15 burritos the same way.
Place each burrito, seam-side down on wax paper and wrap. Wrap each wax paper burrito in a piece of foil. Place wrapped burritos in plastic freezer bags, remove as much air as possible, seal, and place in freezer.  (Can store in a standard freezer up to 3 months).
To eat
Heat one burrito at a time in the microwave.  Simply unwrap the foil and waxed paper, wrap in a paper towel, and microwave on high for 90 seconds – 2 minutes (depending on the strength of your microwave).
Recipe source: New Leaf Wellness
2. Whole Wheat Pumpkin Muffins
A quick breakfast recipe that almost anyone will like—who doesn't like pumpkin? These muffins are easy a grab 'n' go item that kids can eat on the way to school, and the adults in the family can enjoy a muffin once they get to work.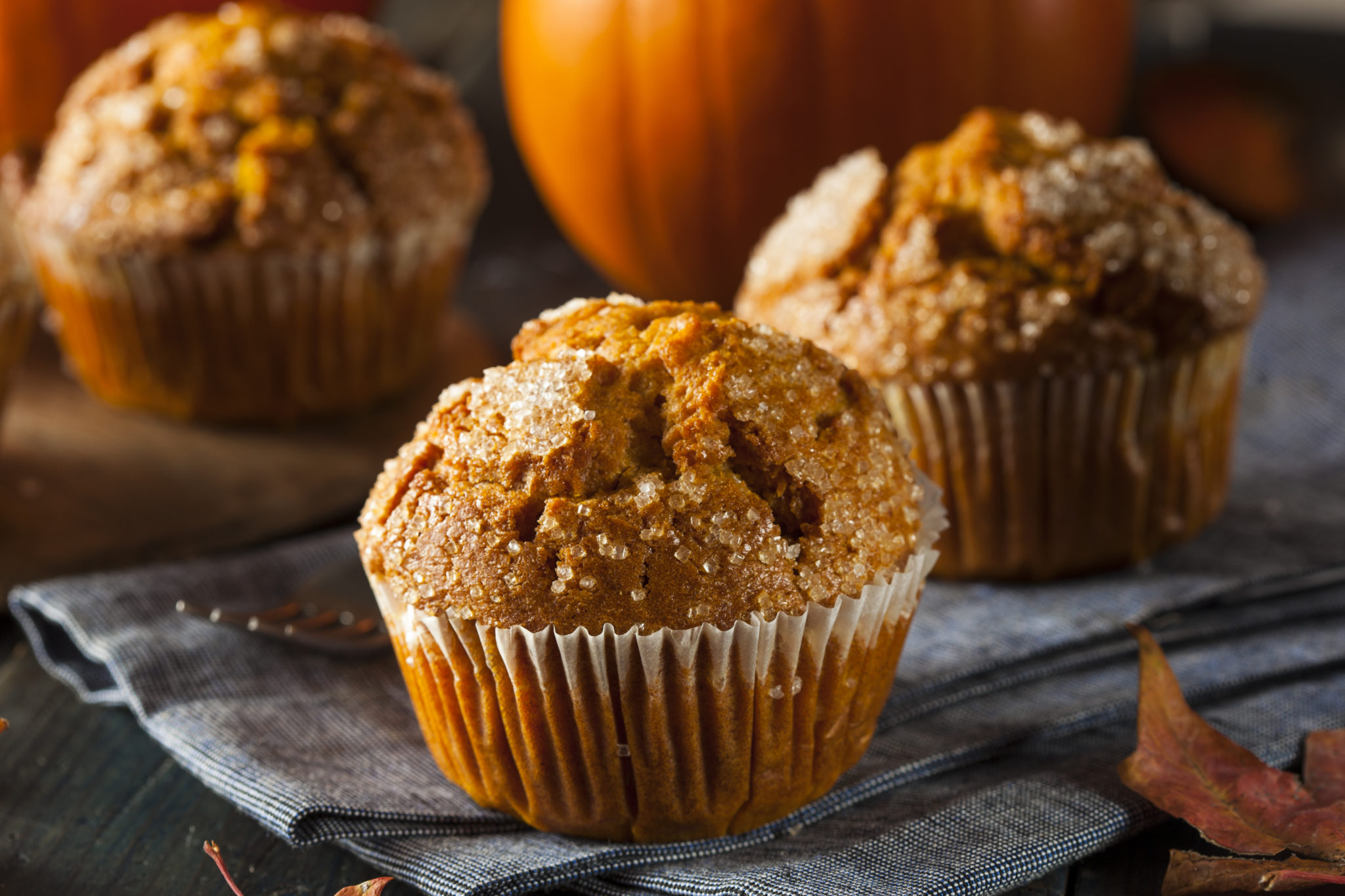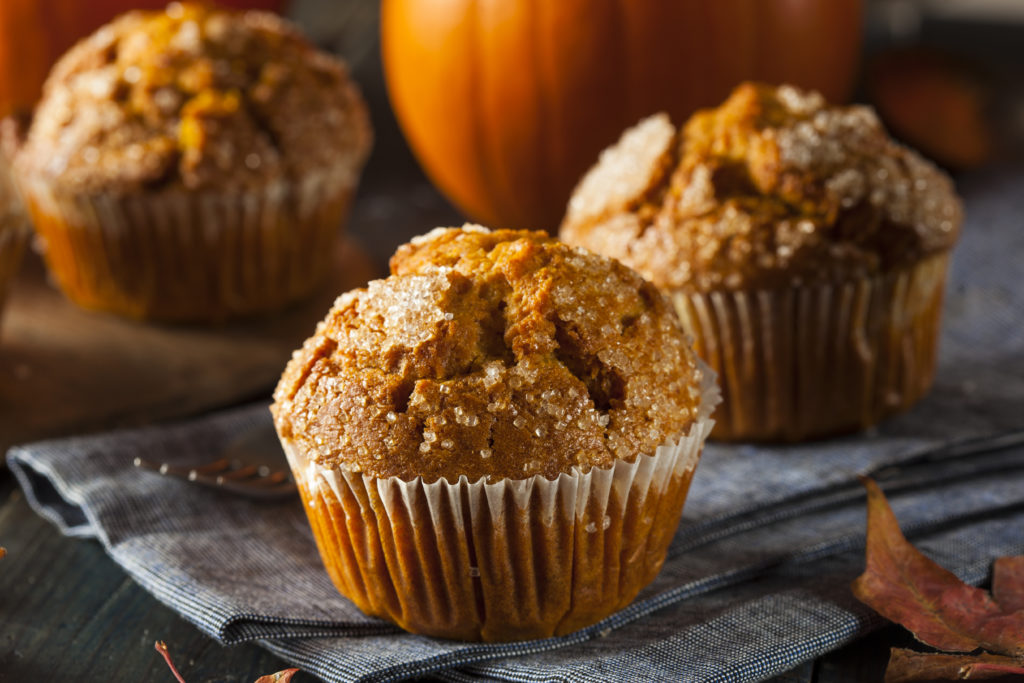 Ingredients
2 cups pureed or canned pumpkin
1/2 cup brown sugar
1/3 cup oil (canola or vegetable)
1/3 cup unsweetened applesauce
1 1/2 cups whole wheat flour
4 large eggs
1 1/2 cups all-purpose flour
1 teaspoon cinnamon
2 teaspoons baking soda
1 teaspoon salt
2 teaspoons vanilla
1 teaspoon cloves
1/2 teaspoon baking powder
1 cup chocolate chips (optional)
Directions
Mix together pumpkin, sugar, oil, applesauce, vanilla and eggs. In a separate bowl, mix together all the dry ingredients. Fold dry ingredients into wet ones just until moistened. Scoop batter into a prepared muffin tin, filling 3/4 full. Cook at a preheated oven of 180C for 12-15 minutes. Do not overcook. Makes 24 muffins.
Recipe source: Super Healthy Kids
3. Apple Cinnamon Baked Oatmeal
A dish of this will probably last a family of four about three mornings if everyone eats it. Plus, oats are super budget friendly and fill you up! Tip: Make this on the weekend and then let it cool before placing in the fridge. To eat, take out a serving and heat up a bit in the microwave and serve with a splash of milk.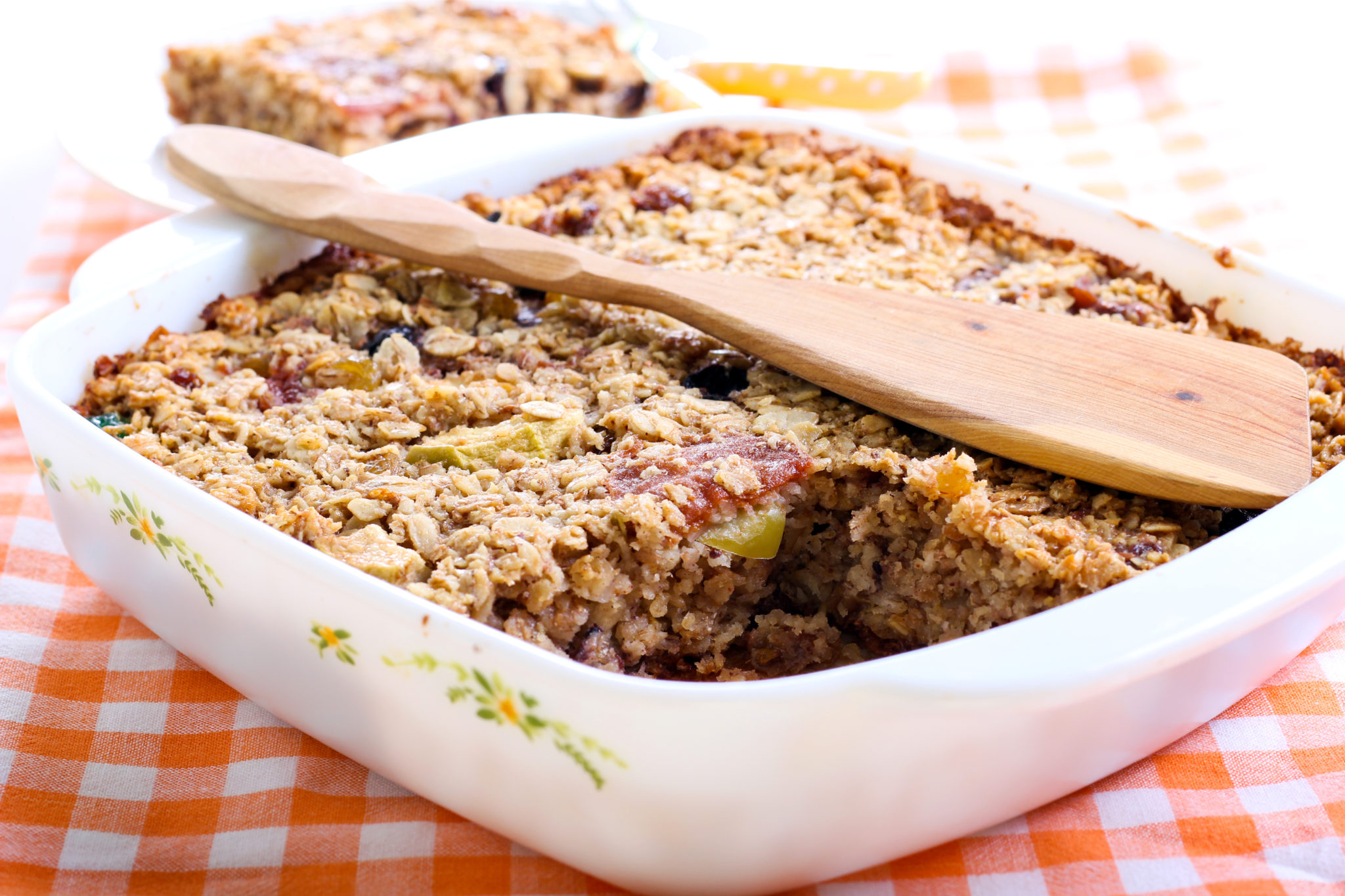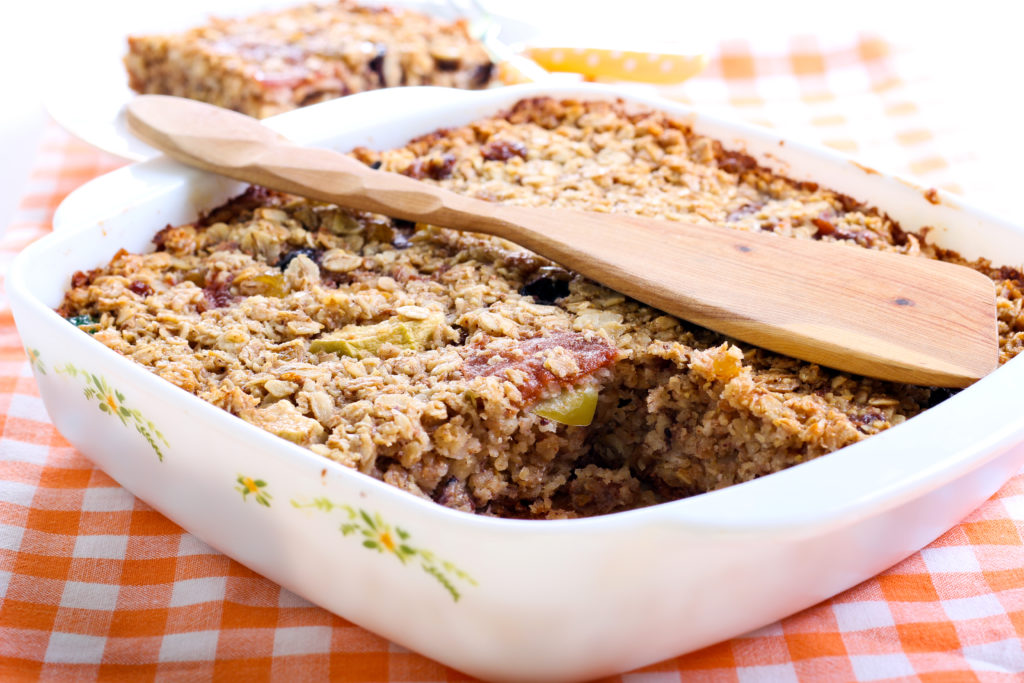 Ingredients
2 cups old-fashioned oats, uncooked
½ cup packed brown sugar
1 teaspoon baking powder
⅛ teaspoon nutmeg
1 ½ cups milk
½ cup homemade applesauce, or store-bought
1 teaspoon cinnamon
 1 teaspoon vanilla
2 tablespoon butter, melted
1 large egg
2 apples, peeled and chopped fine
½ cup chopped walnuts (optional)
Directions
Preheat oven to 190C. Mix the oats, brown sugar, baking powder, cinnamon, and nutmeg. Add the milk, applesauce, butter, and egg and mix well. Fold in the apples. Prepare an 30 cm X 15 cm baking dish with non-stick spray. Pour the batter into the dish and sprinkle the walnuts on top. Bake at 190C for 20 minutes.
Recipe source: Family Balance Sheet
4. Toast with Cottage Cheese and Fruit
Here's a quick breakfast recipe that only requires a toaster, some cottage cheese and fruit in the house. Easy? Check. Cheap? Check.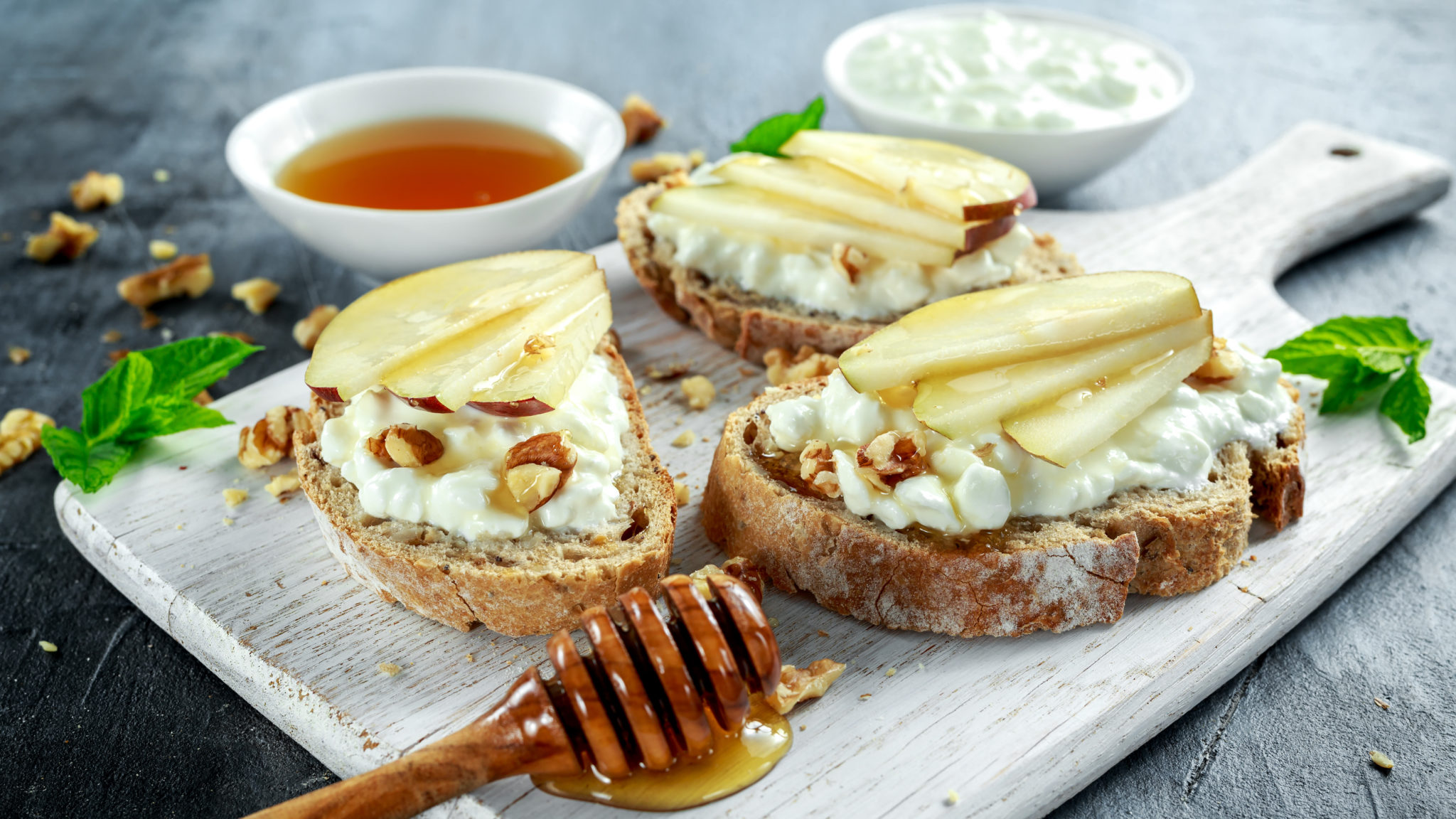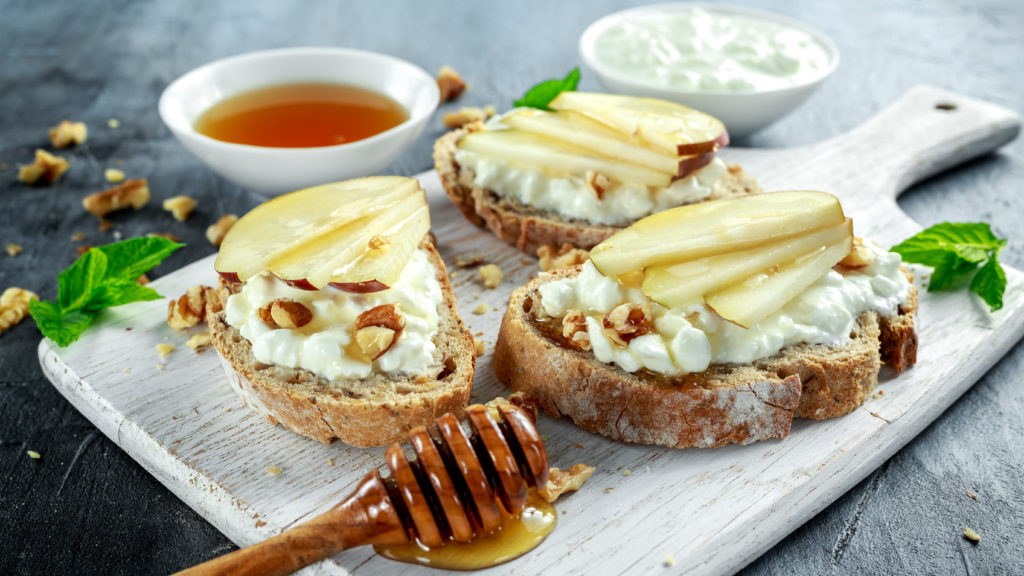 While ricotta cheese on toast is delicious, cottage cheese is much cheaper and just as delicious. Check out, you might be surprised at how much you like it, and your wallet will be thankful too.
5. Overnight Oats
Again, you'll find oats are a reliable, easy and cheap way to get a healthy breakfast in your family. Overnight oats are simple and something you can make ahead of time for your family. Line up the containers, fill them up assembly line style and pop in the fridge for everyone to grab in the morning.
Plus what you fill it up with can change — don't like blueberries, use strawberries. Like bananas, add in some peanut butter. Use a higher fat content milk or almond, rice or soy milk or whatever floats your boat. Skip the water and use all milk if you prefer a creamy texture. Add a dollop of yogurt for some extra protein. Don't like almonds, skip them or add other nuts.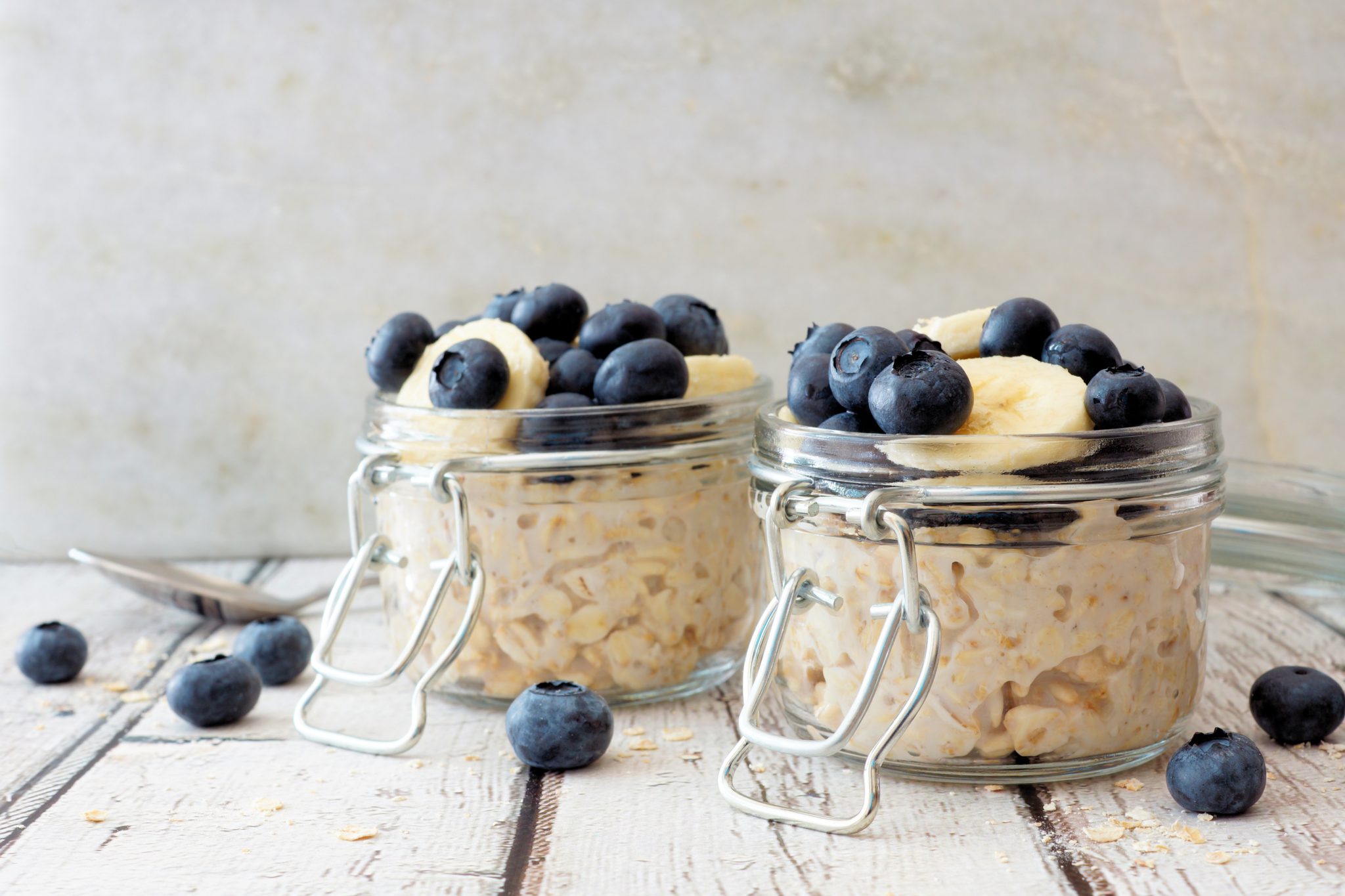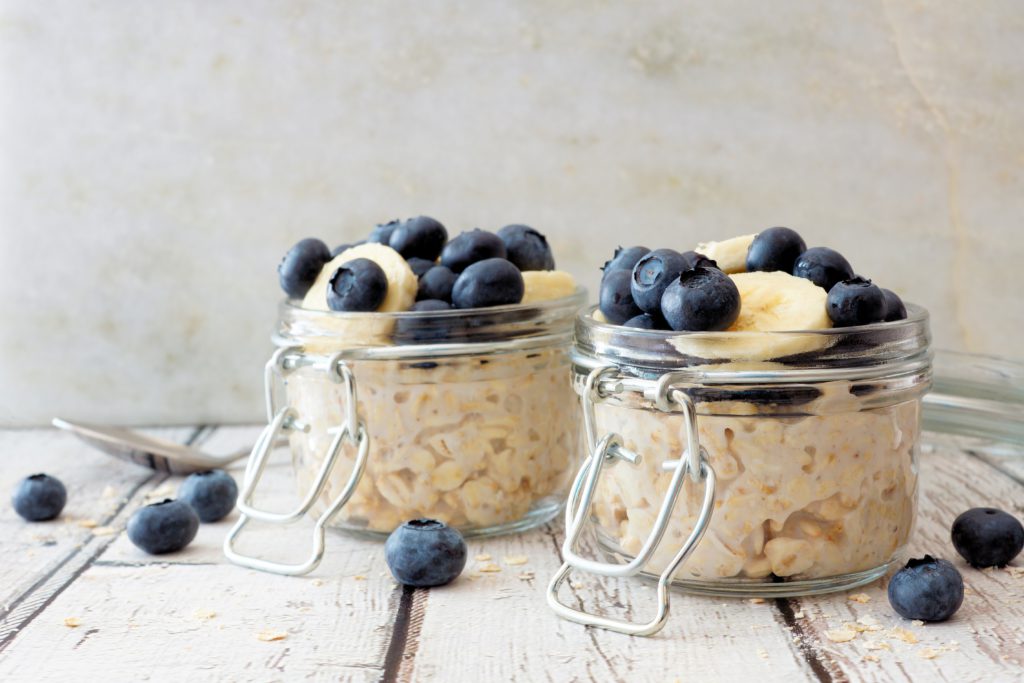 Ingredients
1 cup traditional oats
¼ tsp cinnamon
1 tbsp chia seeds
1/2 cup (125ml) no fat milk
2/3 cup (160ml) water
1 tbsp honey
2/3 cup (90g) fresh blueberries
2 tsp (10g) toasted almonds
Place all ingredients into a bowl (except almonds) and mix well. Divide into 2 bowls or jars (jars are fantastic for brekkies on the run), cover and place in the fridge overnight. In the morning, top with almonds and eat, eat, eat. If you prefer a more runny consistency, add a little extra milk.
Recipe source: Kidspot Kitchen
6. Cheese and Bacon Rolls
Yum! Only four ingredients and super quick, this breakfast recipe for cheese and bacon rolls will easily feed your family on the cheap and makes a great weekend breakfast.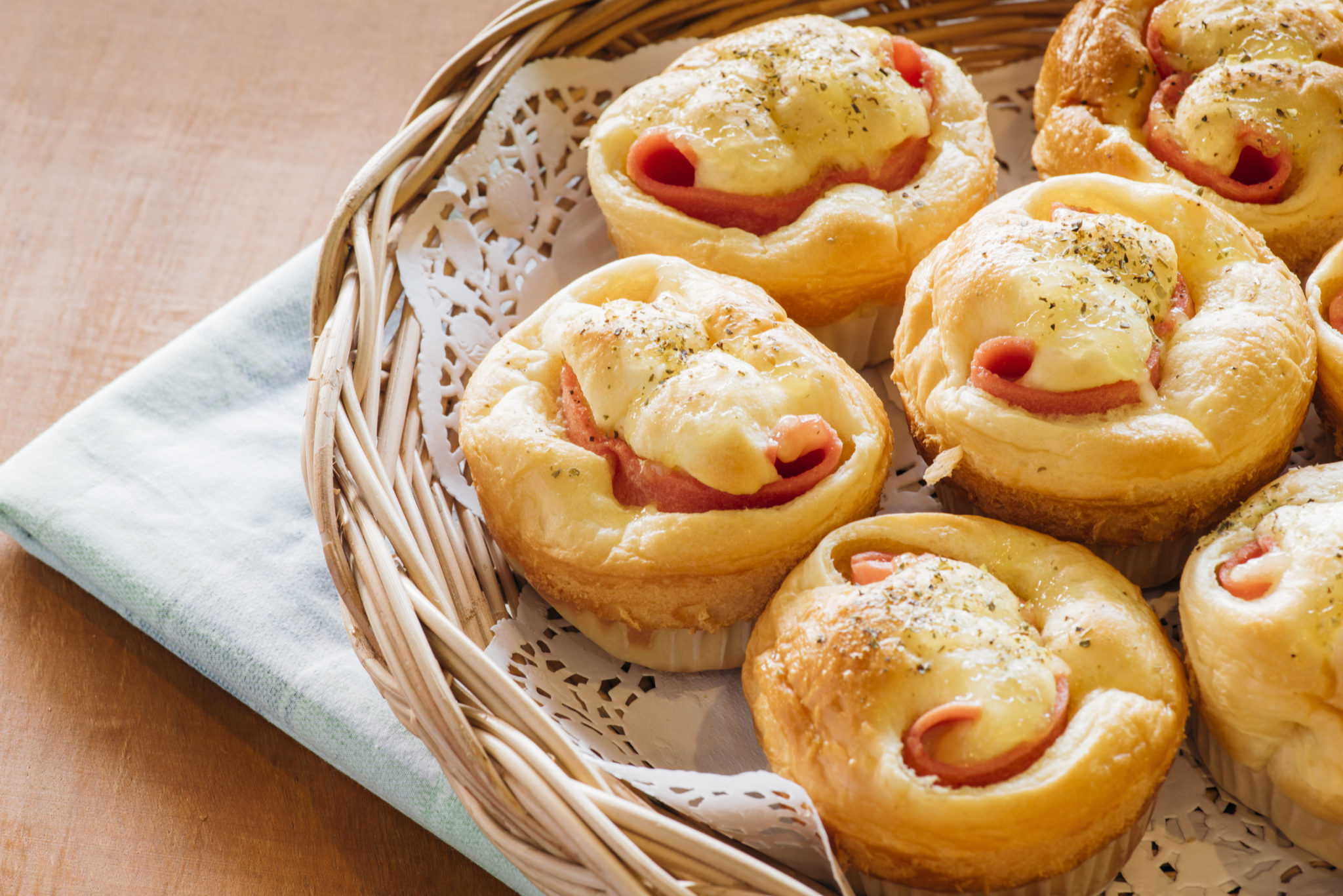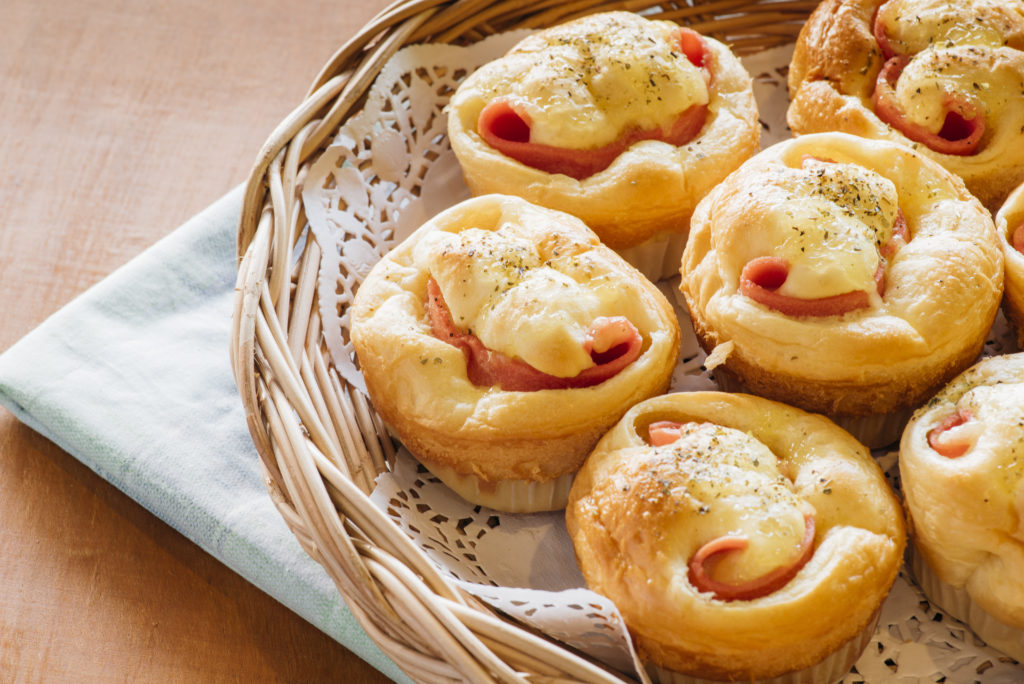 Ingredients
1 cup self raising flour
3/4 cup Greek style yoghurt
1/4 cup diced bacon
1/2 cup tasty cheese, grated
Preheat oven to 180C. Combine self raising flour and yoghurt to form a dough. Sprinkle a little flour on kitchen bench and gently knead dough a few times to ensure it's combined. Make balls of dough in desired size. Place on baking tray. Sprinkle diced bacon and grated cheese on top. Bake at 180C for approximately 10-12 minutes or until golden.
Recipe source: Mouths of Mums
7. Egg & Ham Breakfast Muffins
Eggs are such staple of any cheap and quick breakfast recipe. They fill you up and can make so many things from omelette and scrambled eggs, to frittata and quiche. Even muffins! See how easy these egg muffins are, and how simple it would be to trade out any of the add-ins for what you have on hand.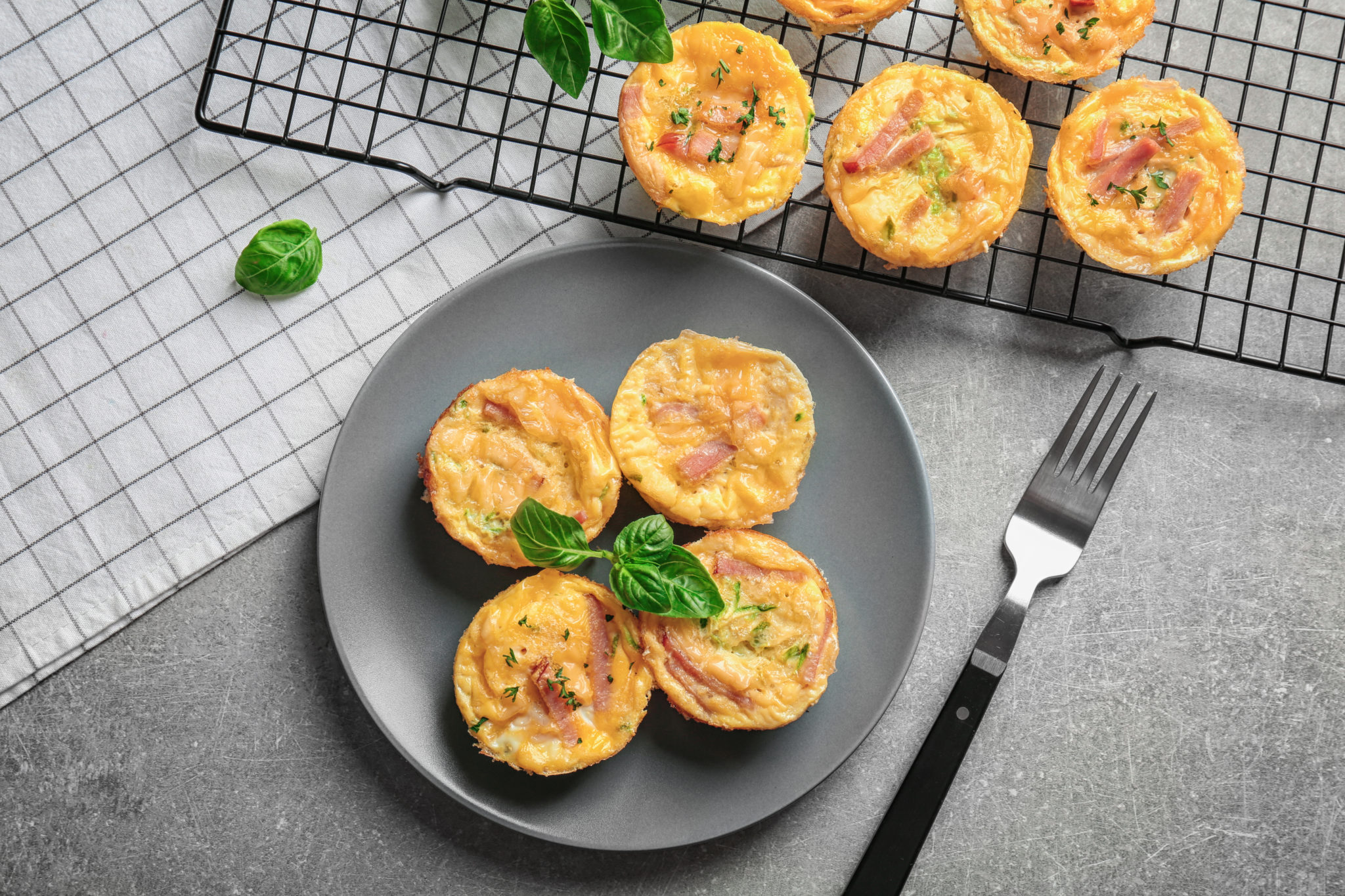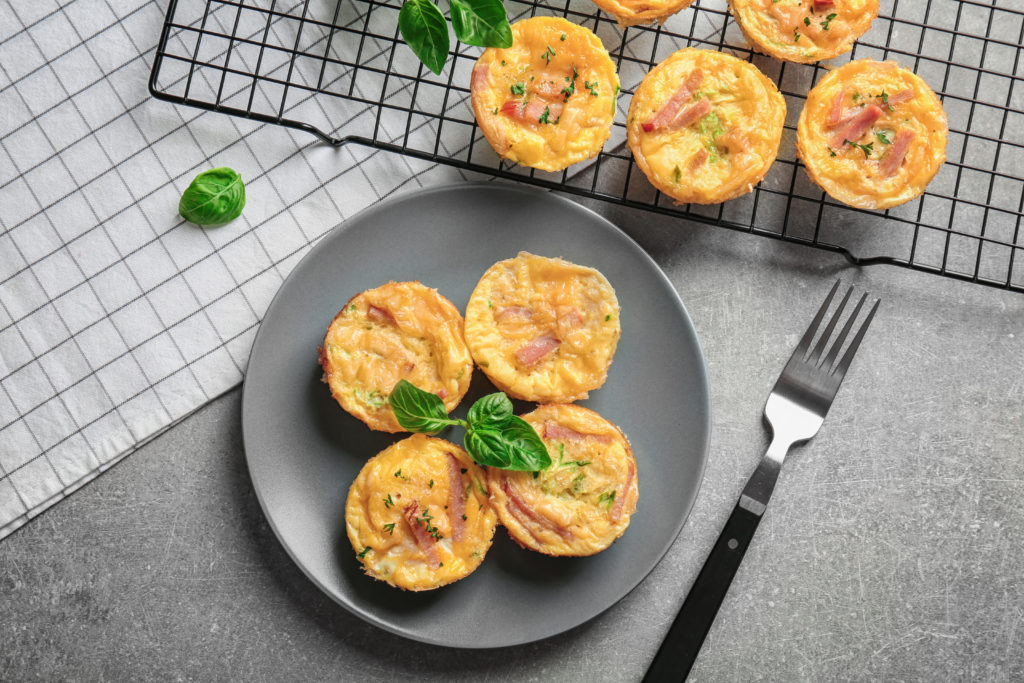 Ingredients
1 cup all-purpose flour
⅓ cup oats
1 tablespoon baking powder
½ teaspoon salt
¼ teaspoon pepper
6 eggs, beaten
¼ cup unsweetened applesauce
½ cup shredded cheddar cheese
⅓ cup finely chopped bacon or ham
½ cup chopped capsicum, any colour
2 tablespoons finely chopped fresh parsley
Method
Pre-heat oven to 190C. In a medium bowl, mix together the flour, oats, baking powder, salt, and pepper. In a small bowl, mix the eggs and the applesauce. Pour the egg mixture into the dry ingredients and stir until just combined. Mix in the cheese, bacon/ham, capsicum, and parsley.
Prepare a muffin pan with non-stick spray. Spoon the batter into the muffin pan. The batter will make around 11 muffins. Bake at 190C for 15-20 minutes or until the muffins are golden. Remove from oven and cool on a baking rack for a few minutes. Remove from pan.
You can serve warm right out of the oven or allow muffins to cool and store in the freezer in freezer bags. When you're ready to eat, wrap in a paper towel and microwave for 15 seconds or until heated through.
Recipe source: Family Balance Sheet
8. Bulk Pancake Mix
Pancakes on a weekday with school and work? It's possible with this make-ahead of time bulk pancake mix. We're betting you have almost all or all of these ingredients in your pantry.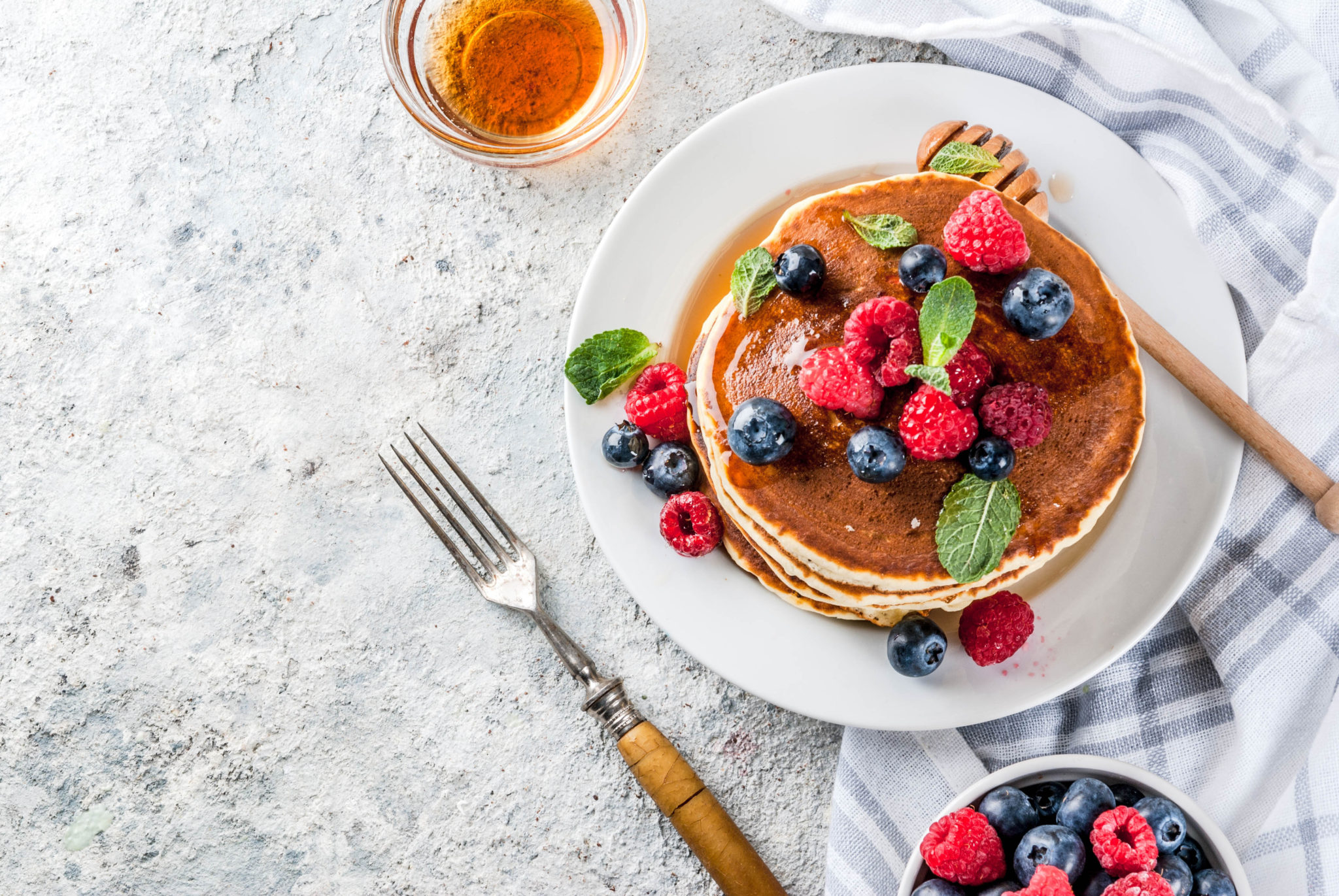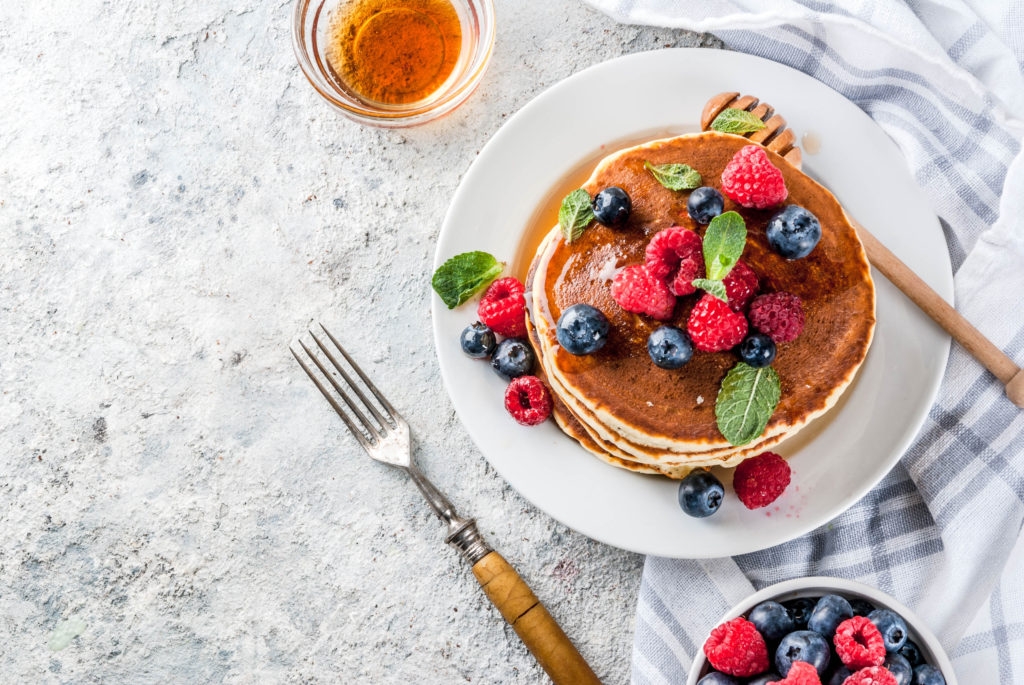 Ingredients
6 cups plain flour
2 tbsp baking powder
1 cup milk powder
1/3 cup caster sugar
1 tsp salt
Directions
To make up the bulk mix: Combine all the ingredients and store them in an airtight container for up to three months.
When you want to make the pancakes:
1½ cups bulk pancake mix
¾ cup water
1 egg, lightly beaten
2 tbsp vegetable oil
To make up the batter: Whisk the pancake mix in a bowl with the water, egg and oil. Pour 1/3 cup measures into a greased frying pan over medium heat. Cook for 2 mins, or when lots of bubbles appear on the surface, then flip and cook the other side for 1 min.
Recipe source: Kidspot Kitchen
9. Breakfast Casserole
People like to serve casseroles for a crew, so why not for breakfast? So here's a quick breakfast recipe that you can add veggies and different meat to it and see what the family likes best. Or try spinach and cheese for a veg option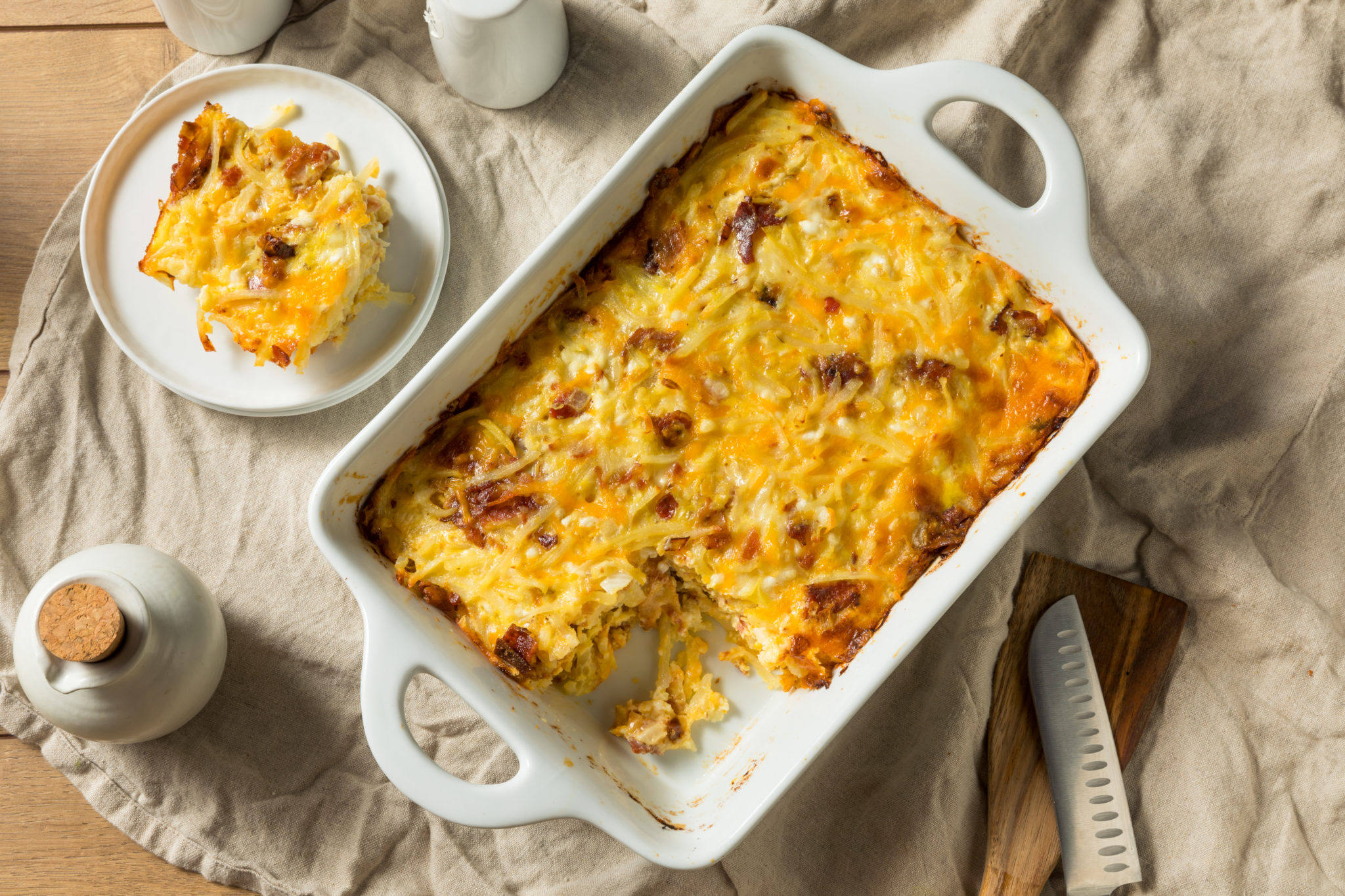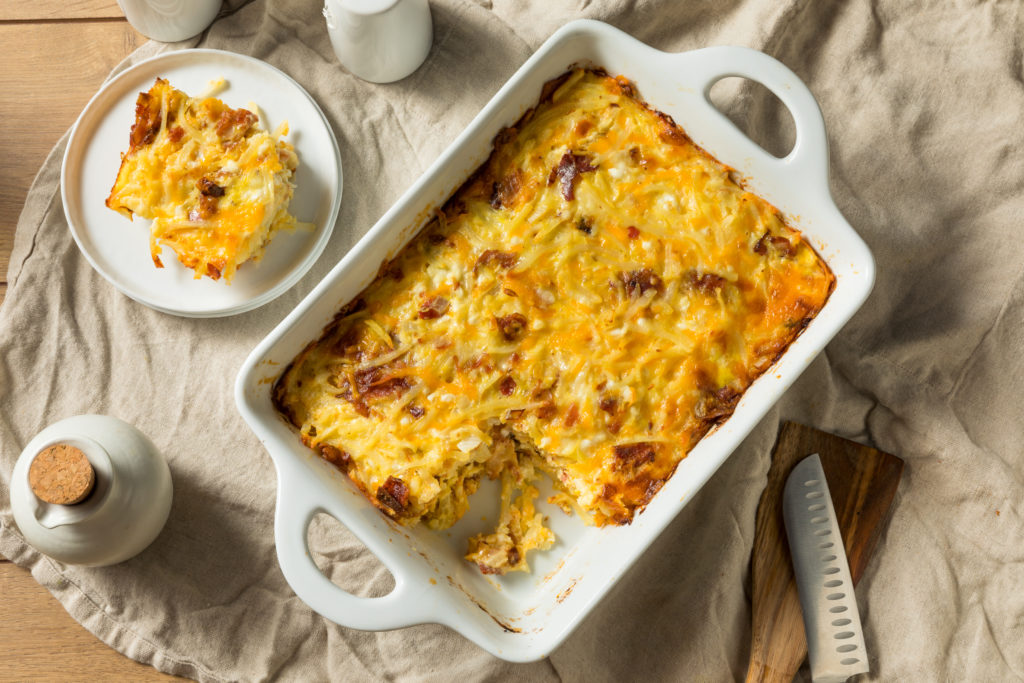 Ingredients
6 large eggs
500 grams sausage, best quality you can find
2 cups milk
1 cup grated cheddar cheese
2 slices of bread, cubed
1 tsp. sea salt
Directions
Brown sausage in a frying pan. While sausage is browning, in a mixing bowl combine eggs, milk, and salt. Whisk until well combined. Add cheese, bread, and sausage and stir. Pour in buttered 20 cm x 30 cm dish. You can cover and refrigerate overnight or bake immediately. If you bake immediately, let it sit for a few minutes for bread to soak in egg mixture. Then bake at 180C degrees for 45 minutes or until lightly golden and set.
Recipe source: Eat Well Spend Smart
10. Choco-banana pikelets
For less than $10, you can make enough to feed a family of four. Probably better made on a weekend, this recipe still feeds everyone and might just be one of their favourites!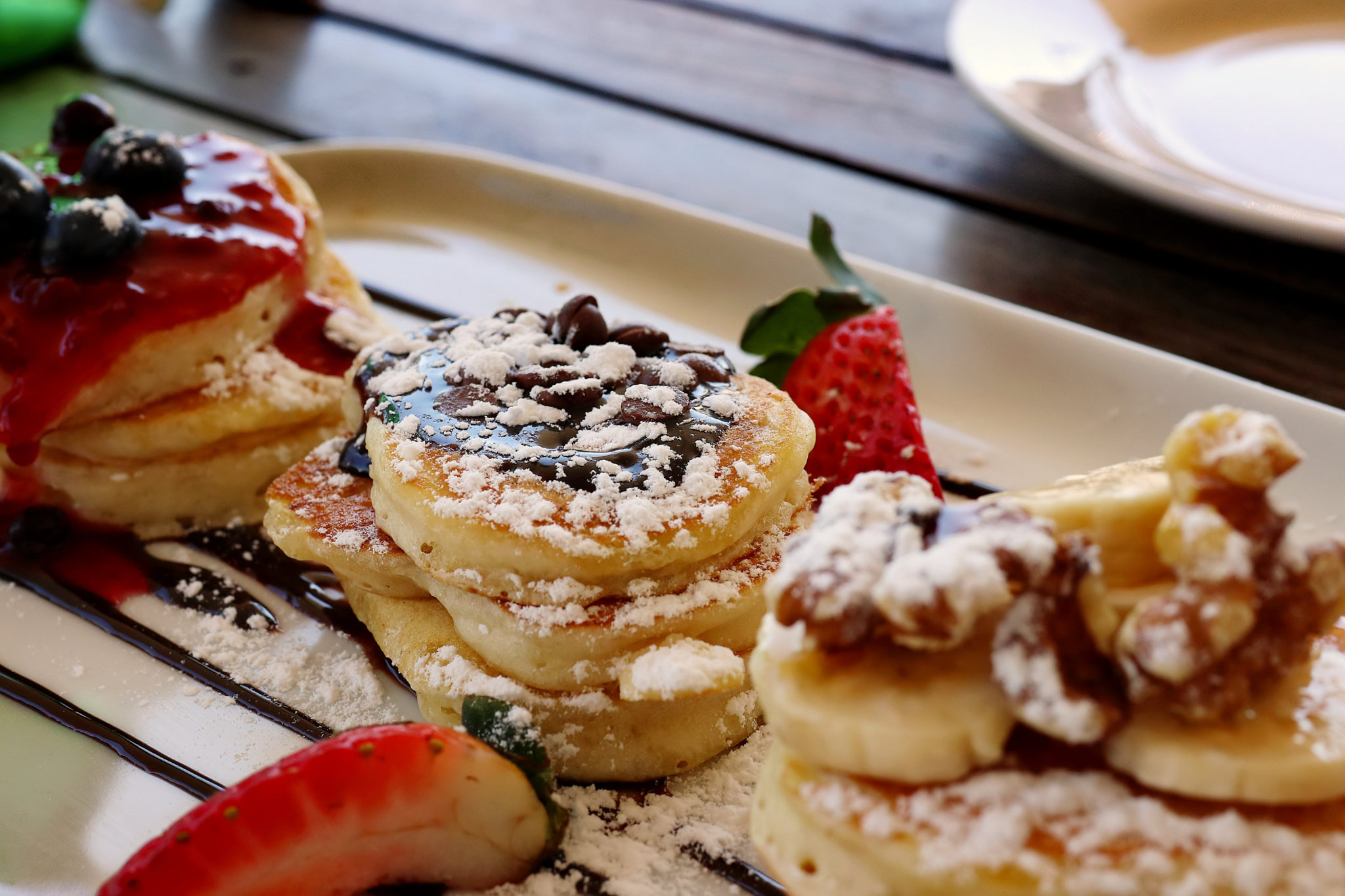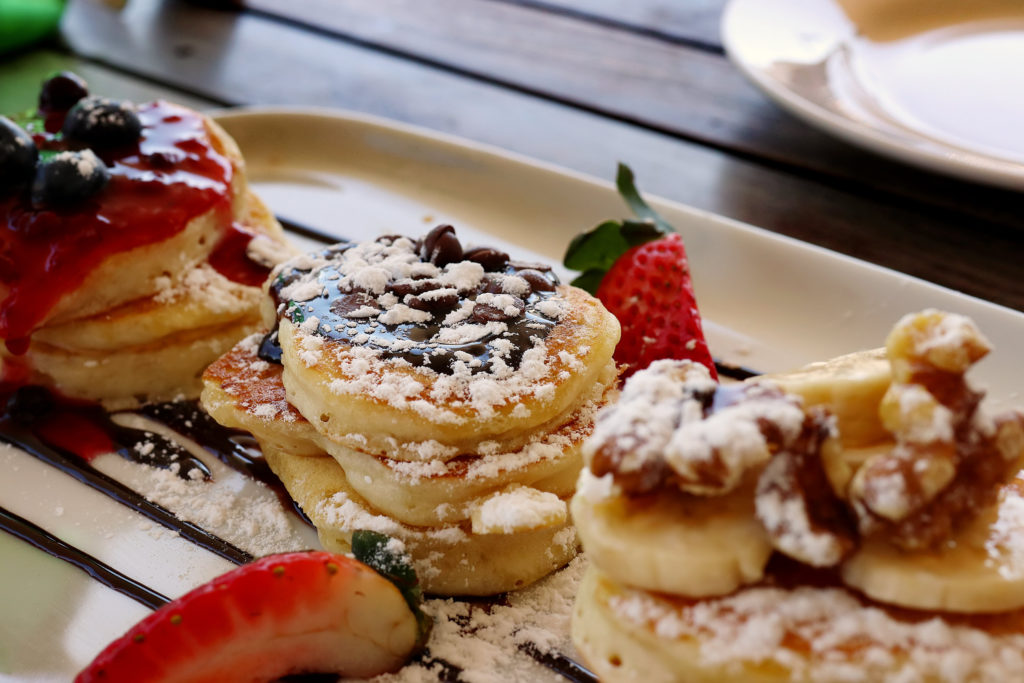 Ingredients
1 cup self-raising flour
1/4 cup brown sugar
2/3 cup skim milk
1 egg, lightly beaten
cooking oil spray
1/2 cup milk chocolate bits
1 large banana, cut in 24 slices
150g vanilla Frûche
1 cup fresh mixed berries
Directions
Sift flour and brown sugar into a large bowl. Whisk in milk and egg until smooth. Gently stir in chocolate bits. Place a frying pan over medium heat and spray with oil. Drop 2 tablespoons batter into a pan. Top with 3 banana slices. Cook for 1–2 minutes, until bubbles appear on surface. Flip and cook for 1–2 more minutes. Repeat process to make 8 pikelets. Serve pikelets with a dollop of Frûche and berries.
Recipe source: Healthy Food Guide
In case money gets too tight…
Money isn't coming in the way you expected this month? The payment you were anticipating from a freelance gig hasn't arrived? The car has decided to malfunction, or the kids have one more activity to pay? We get it, and hey, there are times money just gets too close for comfort. That's when you look into Swoosh personal loan. You're sure to find a loan that will help you get over the hump. With an easy application, you'll be ready to take care of bills in no time.