Excellent start to finish experience. The regular communication and updates provides certainty to the process leaving the borrower with the feeling that all is being done to provide a positive outcome.
Mark Atha

They took the time to look at my application and gave me options. Only thing I don't like as an existing customer is if u wanna pay extra off ur loan or increase your repayments they charge u a fee
Nicki Bunn

Maria Cabrera

Dimitrios Velingos

Great quick service, was able to top-up after 6 months of regular payments, same day approval and money in account.
Jason Stanford

I am very happy with this Business. I will recommend to my family and friends.
Michael, Roselands NSW

Hi Michelle, Thank you so much for that. I have been impressed so much by your company, by your process handling and outcome. After this has been finalised paid I will no doubt use you again when needed.
Biljana, Macquarie Fields NSW

Thanks so much for giving me a chance to improve my credit score and for helping me to fix up my car. It is very much appreciated, and the whole process was simple and completely pain-free. Wonderful service.
Sarah, Seddon VIC

Thank you for your assistance. I would recommend Swoosh Finance to anyone who needs a loan.
Brad, Oakhurst NSW

Been with swoosh for a few years now and they are a awesome company to deal with. Never had a problem with them at all.
Karyn Quinn

I'm really shocked that I got approved. No one would help me or give me the chance. I'm definitely grateful and happy with how you guys handle different customers. Thank you so much!
Ryan, Anna Bay NSW

This has eased so much stress and definitely given me the financial freedom. All along the Swoosh team have been very understanding and fantastic to deal with, especially Harley just to name one of the team, credit to the rest as well.
Norm, Mani Beach QLD

Thank you very much. You guys have always been very helpful and understanding.
Emmanuel, Blacktown NSW

I would recommend you guys to anyone looking for a loan… You are great.
Nicole, Moe VIC

Just a quick message to say thank you for your time and help, you have restored faith that there are still great customer service reps out there an Swoosh should be very grateful you are ith them and provide such as excellent service.
Karlie, Australind WA

Yayy! Thank u Swoosh! You guys are the BEST! I have recommended you guys to family & friends!
Amy, Doonside NSW

BRAD… is the highlight in this company by far… his customer service was great and so professional… he went above and beyond his job description to ensure I was helped and not stressed out at all… I had a lovely experience and it was because of him I remained at the company and didn't go elsewhere.
Debra, Mt Baker SA

The staff here are amazing!!! Best service I've had in ages! Comments might change mind you if you deny my loan!!! Lol only kidding you've been fantastic Thank you for your prompt and efficient services.
Christian, Ellenbrook WA

I would like to thank the Swoosh team for helping me out with the settlement. I really appreciate it.
Margaret, Cloncurry QLD

Thank you for your assistance. I would recommend Swoosh to anyone who needs a loan.
Brad, Oakhurst NSW

I really appreciate the way my loan was handled. They went out of their way to help me, and get a positive outcome. Staff were great, kept me posted where things were up to. Very satisfied not just because of positive outcome but the way the company treated me. Many thanks. I won't let you down!!
Lesley, Scone NSW

Tracey Grounds

Thank you very much Swoosh Finance for your help. Now I'm so happy I can make my mother in law birthday and less stress on me thanks again... give 100/100 for your help.
Simon, Dandenong VIC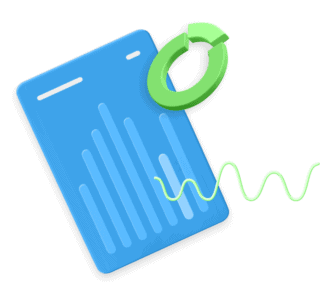 Want to chat to someone?
Use our live chat or fill out the contact form to get in touch with a Swoosh Finance specialist