Swoosh Finance Introduces Instant PayID Loan Transfer
Swoosh Finance is leading the industry in a new standard for fast cash. Our quick cash loans are now faster than ever with PayID, a real-time payment solution that will have money in your account in seconds.
Overview
Leading the industry in fast loans
We're committed to making our customer experience the best on the market with fast, easy finance and the latest technology. The next phase of our vision was to offer a real-time cash transfer option to our customers.
Real-time payments are a convenience many of us have enjoyed in our day-to-day lives. And now you can take advantage of all the benefits when you take out a Swoosh Cash Loan.
No more waiting around for the money to hit your bank account. Get it right now with PayID instant loan transfer!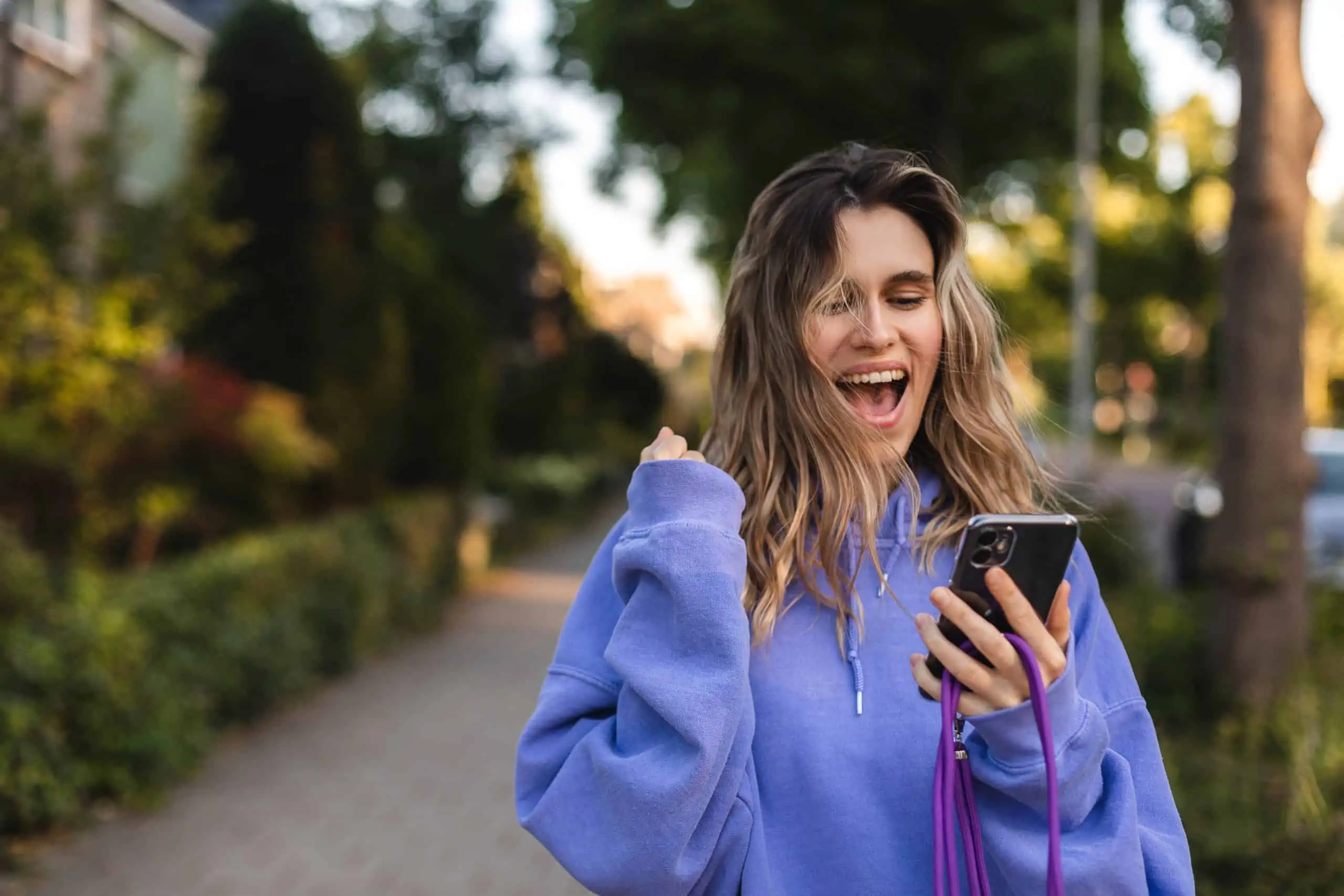 What is PayID and is it safe?
PayID is an innovative payment solution by the New Payments Platform (NPP) that makes cash transfers easier and faster than ever.
Instead of needing to give all your bank details, like your account number and BSB, you simply provide a registered phone number, email address, or ABN. It's easier for you and makes it much simpler to provide the correct information.
Is it safe?
The NPP technology is a safe option for sending and receiving cash transfers. As payments can only be made through participating banks, you have the same level of security that you usually receive from your bank.
Benefits of PayID for our customers
We're always working to improve our loan process. Here are some of the benefits of offering PayID to our customers:
Instant cash transfers – money in your account in 60 seconds
Safe and secure payment method
More accessible money for emergencies
Easier than providing all your bank details
How to set up and view your PayID
PayID is set up by linking your bank account with a mobile number, email, or ABN.
You can set up or view your PayID in your mobile app in just a few easy steps: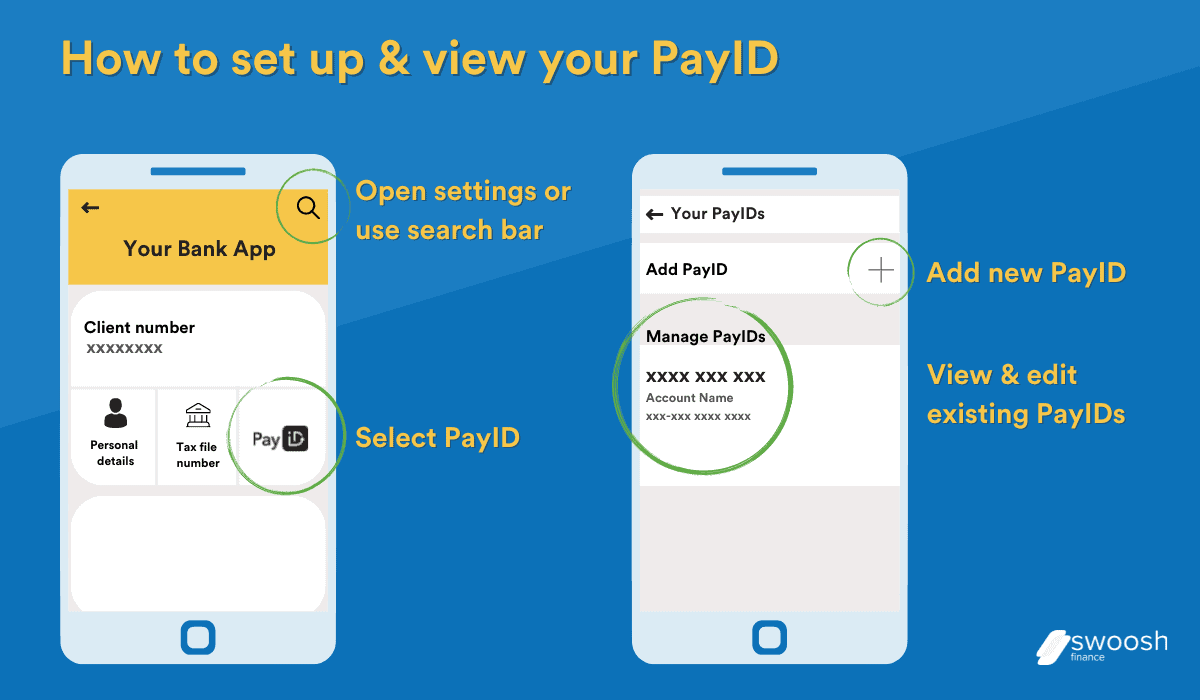 Open your bank app
Search for PayID in the app search bar or find it in the settings
Tap add to register a new PayID
View and manage your current PayIDs
You can also transfer or close a PayID if you decide you want to use a different account.
App layout will vary across banking platforms. Visit your own bank's website for specific instructions on setting up PayID on your phone and computer.
PayID FAQs
How long does PayID take to register?
It only takes a couple of minutes to get your PayID setup and ready to use. Just login to your bank app, search for PayID and put in your bank details, phone number, or ABN.
Are PayID payments instant?
Any transfers made or received through PayID are nearly instant. It should only take about 60 seconds for the funds to appear in your account once the payment is made.
How do I find out what my PayID is?
If you've set up a PayID before but you're not sure what it is, or if it is with a different account to what you now use, here's what to do.
Login to each bank you have an account with and check to see if you have a PayID setup. If you still can't find your PayID even though it is linked to an account, visit the PayID website for more information.
People also read