Home Decorating Ideas on a Budget
Small decorative touches can boost the entire feel of your apartment—and they don't have to be expensive. From refurbishing old furniture to hanging a few mirrors, you can make your apartment look stylish without having to take out a small personal loan. After all, you don't need a house to have a place that feels like home. So go ahead and freshen up your apartment with these 23 home decorating ideas on a budget. You'll have all of your friends wondering, "How'd you do that?"
23
home decorating ideas on a budget: overview
How to decorate on a tight budget: 23 tips
1. Throw down some rugs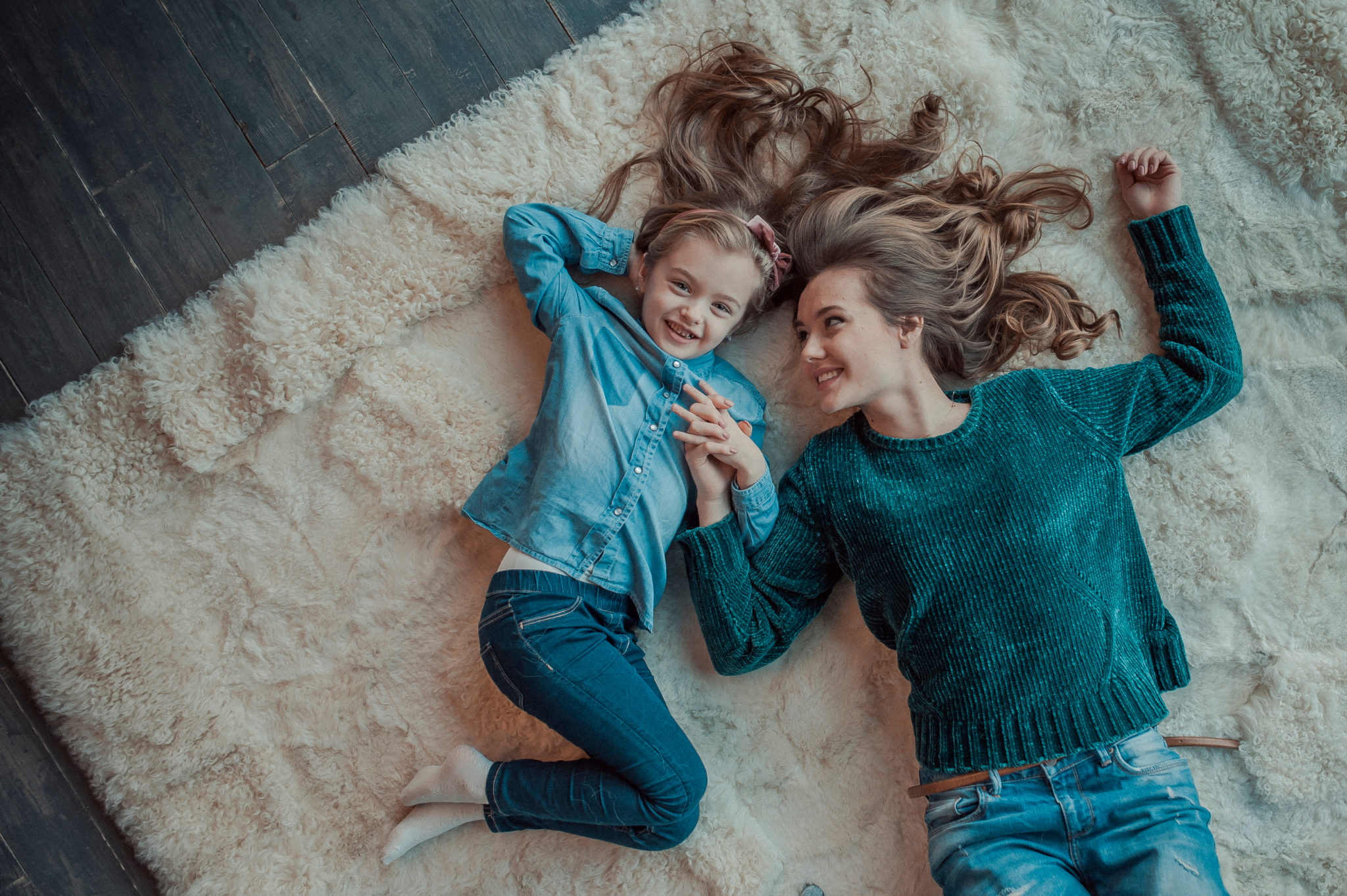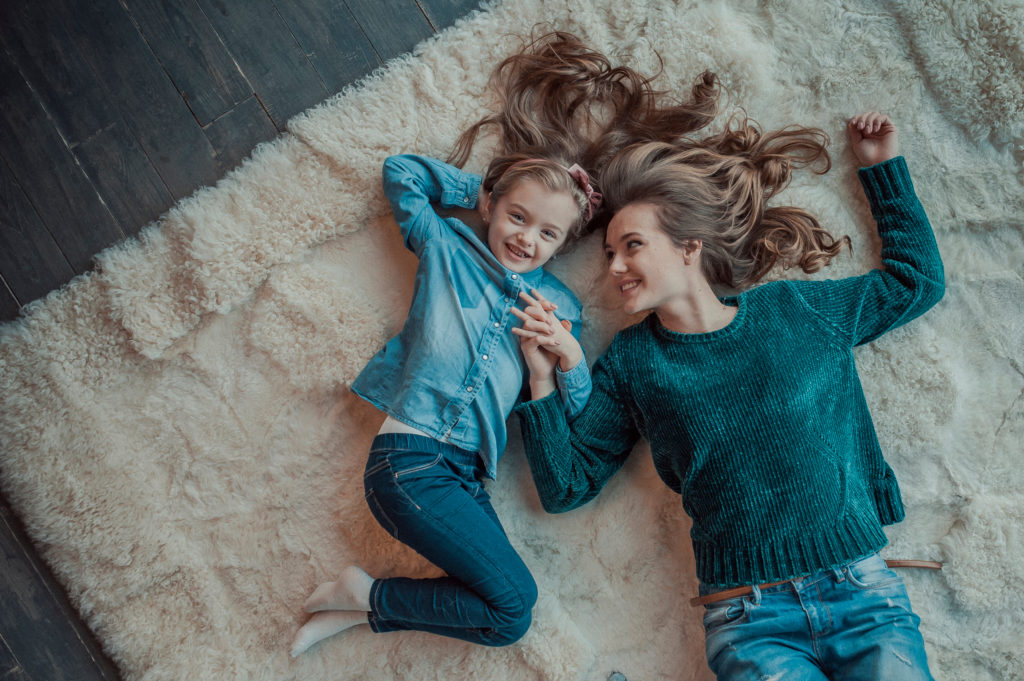 A colourful rug can lift the look of an entire room. Choose a large rug to fill the space underneath your furniture (like sofas and lounge chairs), and choose a small one to place beneath your smaller pieces (like coffee tables and vanities).
Keep an eye out for sales at rug and carpet stores, or look in antique shops and secondhand stores. You'll be able to find rugs with plenty of character at a fraction of the price. Or make your own using old, unwanted fabric and the simple "toothbrush weaving" technique!
Pro tip: be sure to coordinate your rugs throughout your apartment. They don't have to have the same patterns and colours, but the general vibe should be similar.
2. Add more lamps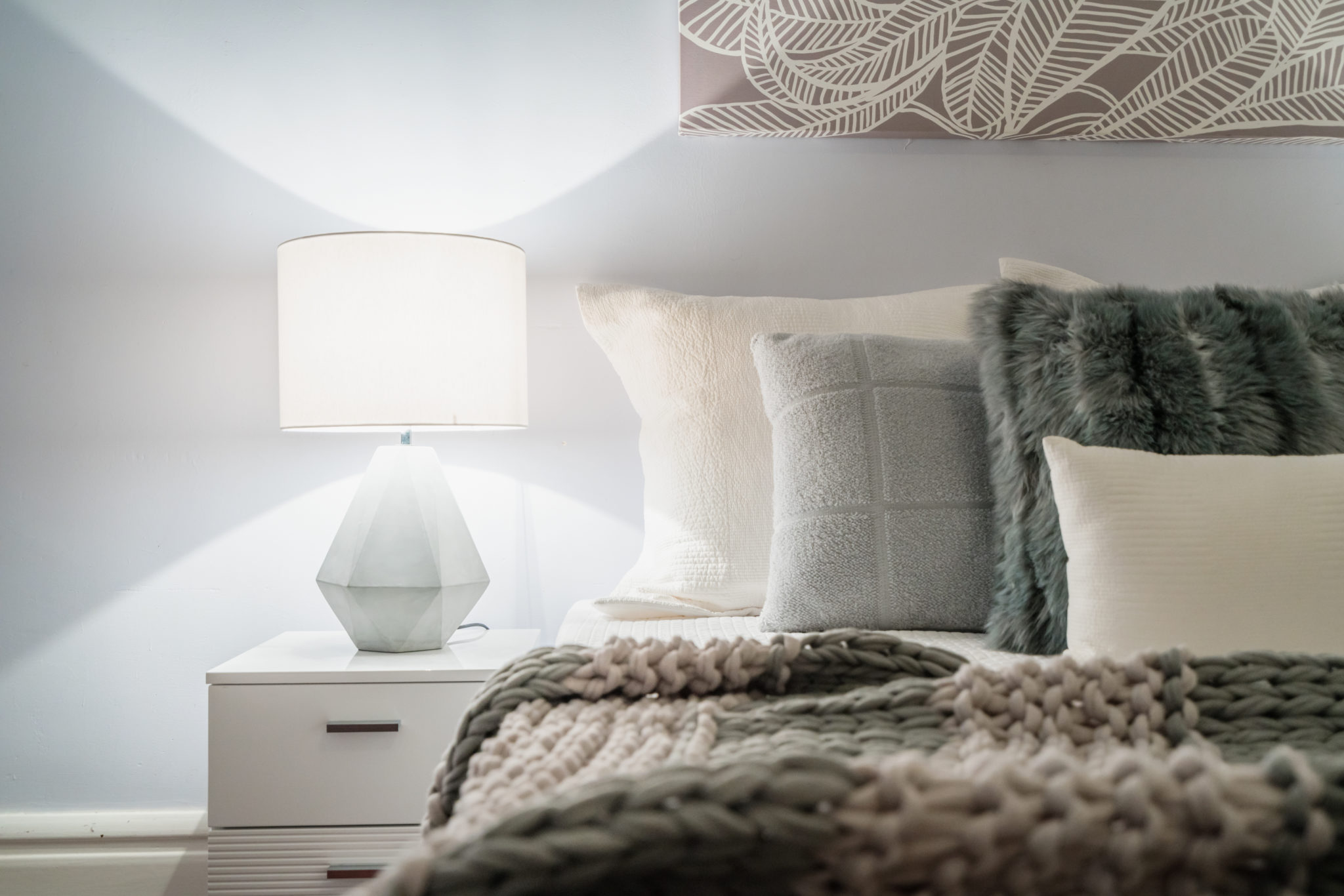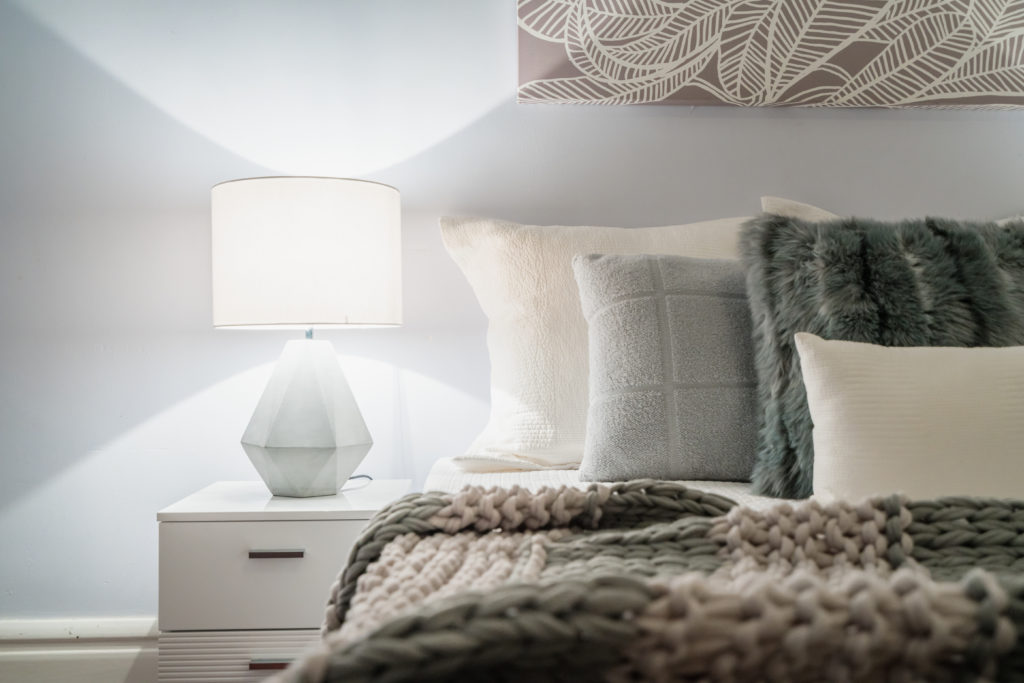 Though inexpensive, lamps alter the mood of any room because they impact the lighting and feel. That makes them one of the best home decorating ideas on a budget. Try placing small lamps on side tables and end tables or arranging a standing lamp behind a sofa.
Not only will your apartment literally be brighter, but you'll be able to set the mood how you want—whether that's for reading or a low-key dinner party.
3. Incorporate candles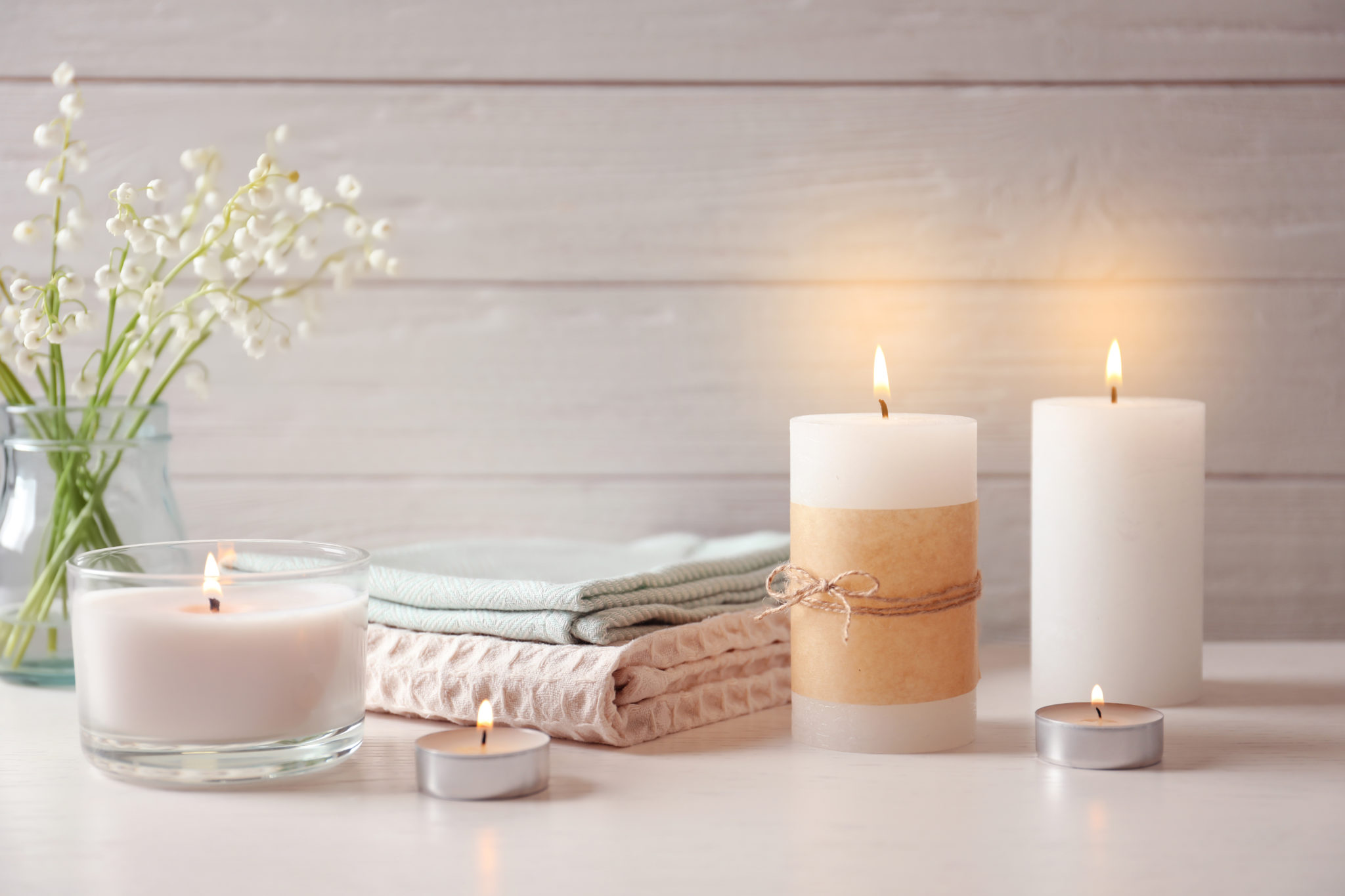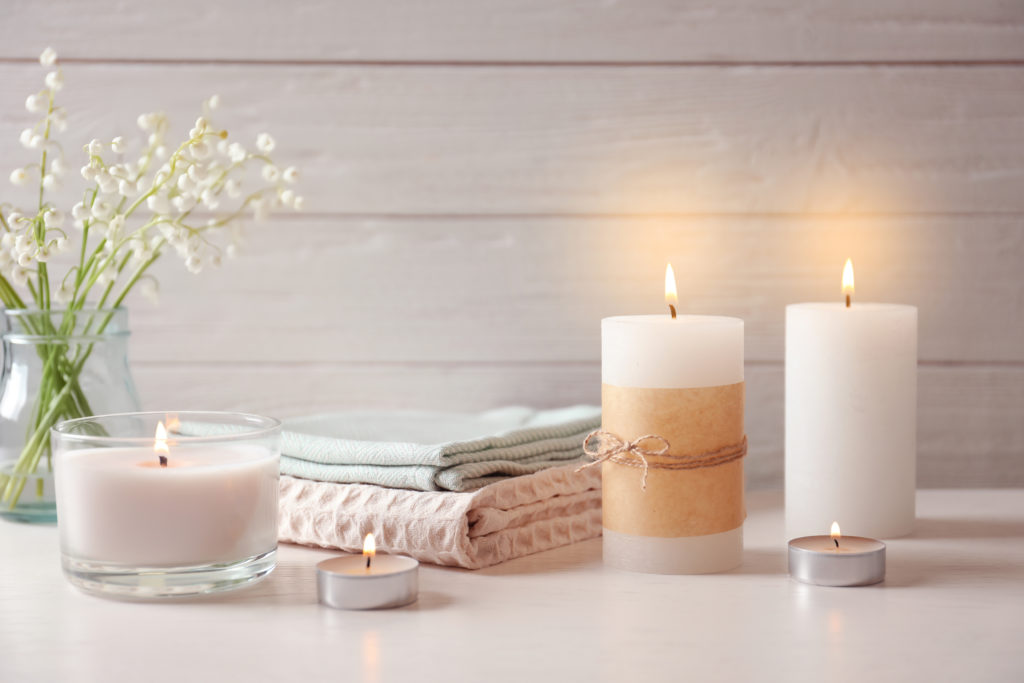 Candles of varying styles and heights add dimension to any existing decor. Place them on your mantle, desk, or dresser for a textured look with plenty of style.
Be sure to choose scents and fragrances you'll enjoy all year long. even better, make your own!
Apartment decorating on a budget can be easy and luxurious.
4. Go green (with plants)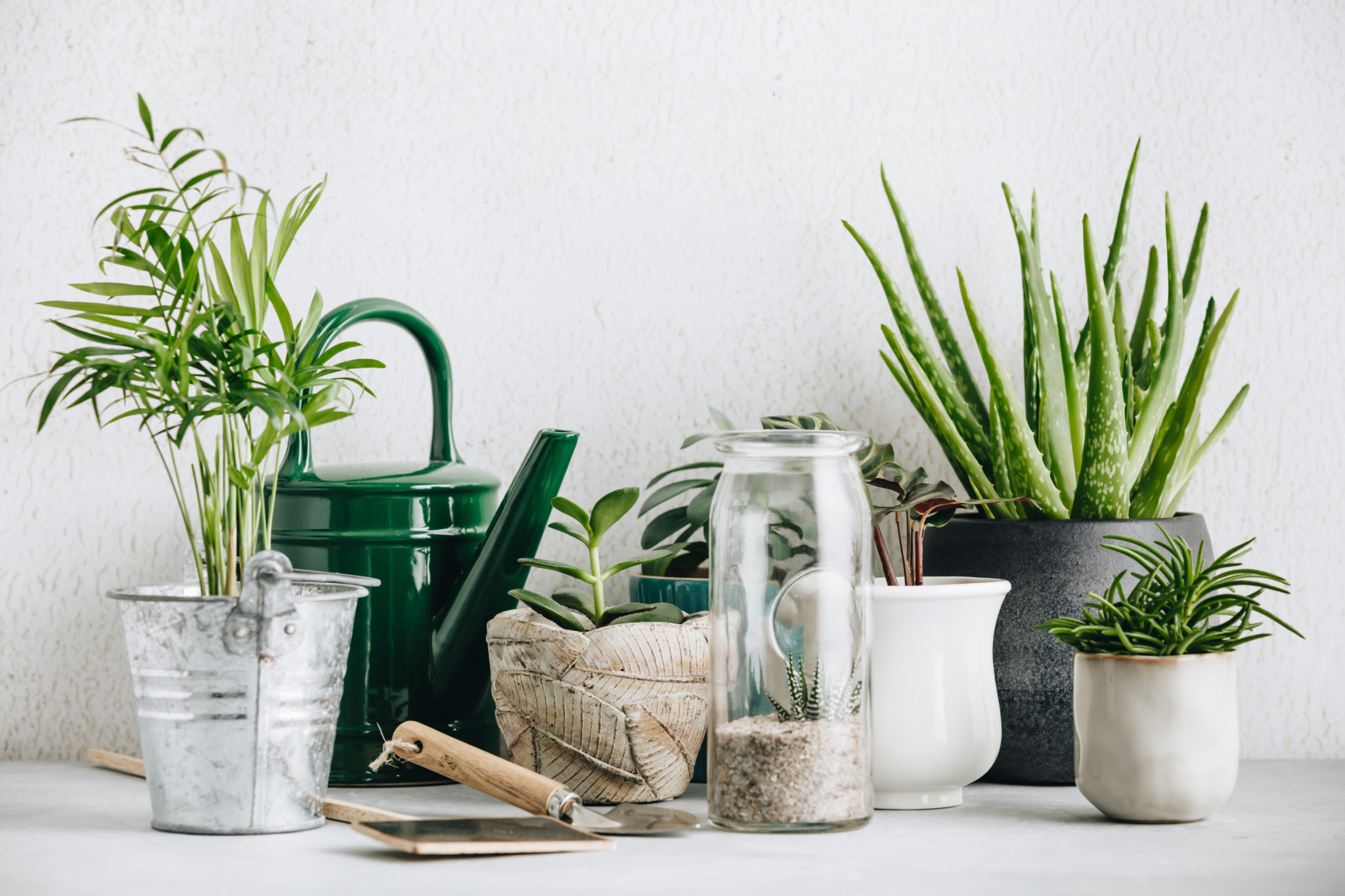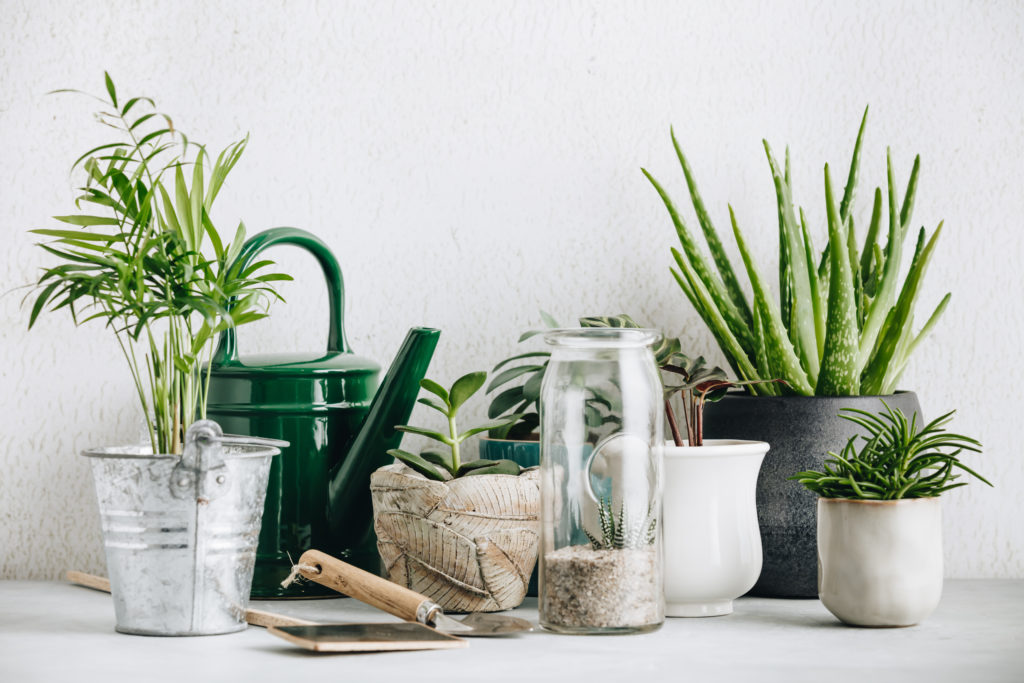 Potted plants make any room feel a bit more earthy and natural. Find plants—like succulents— that are easy to maintain. Consider placing them on a shelf, bedside table, or even a kitchen windowsill.
Other green plants that are best for the indoors:
Spider plants
Philodendron
Aloe vera
Rubber fig
Mint
Cactus
Dracaena
You may be surprised how much these little plants boost your mood and your decor. This is our favourite home decorating idea on a budget —you gotta love mother nature.
5. Go second hand
Buying brand new items isn't the only option. Plenty of treasures can be dug up at secondhand shops, such as dressers, chairs, desks, tables, lamps, rugs, and much more. Head to the store to see what you can find (you might be surprised!).
Often family and friends will also have furniture, lamp shades, and other decor they're not using or they want to donate.
So next time you're at grandma's, check out what she's storing in her basement. and see if she's open to donating it to you! Forget about cheap apartment decor ideas – go for the freebies! This is an especially great money saving hack if you're moving out of home. And if there isn't any furniture or decor your family/friends can donate, consider taking out a cash loan to get you set up!
6. Refurbish older items & upholster old furniture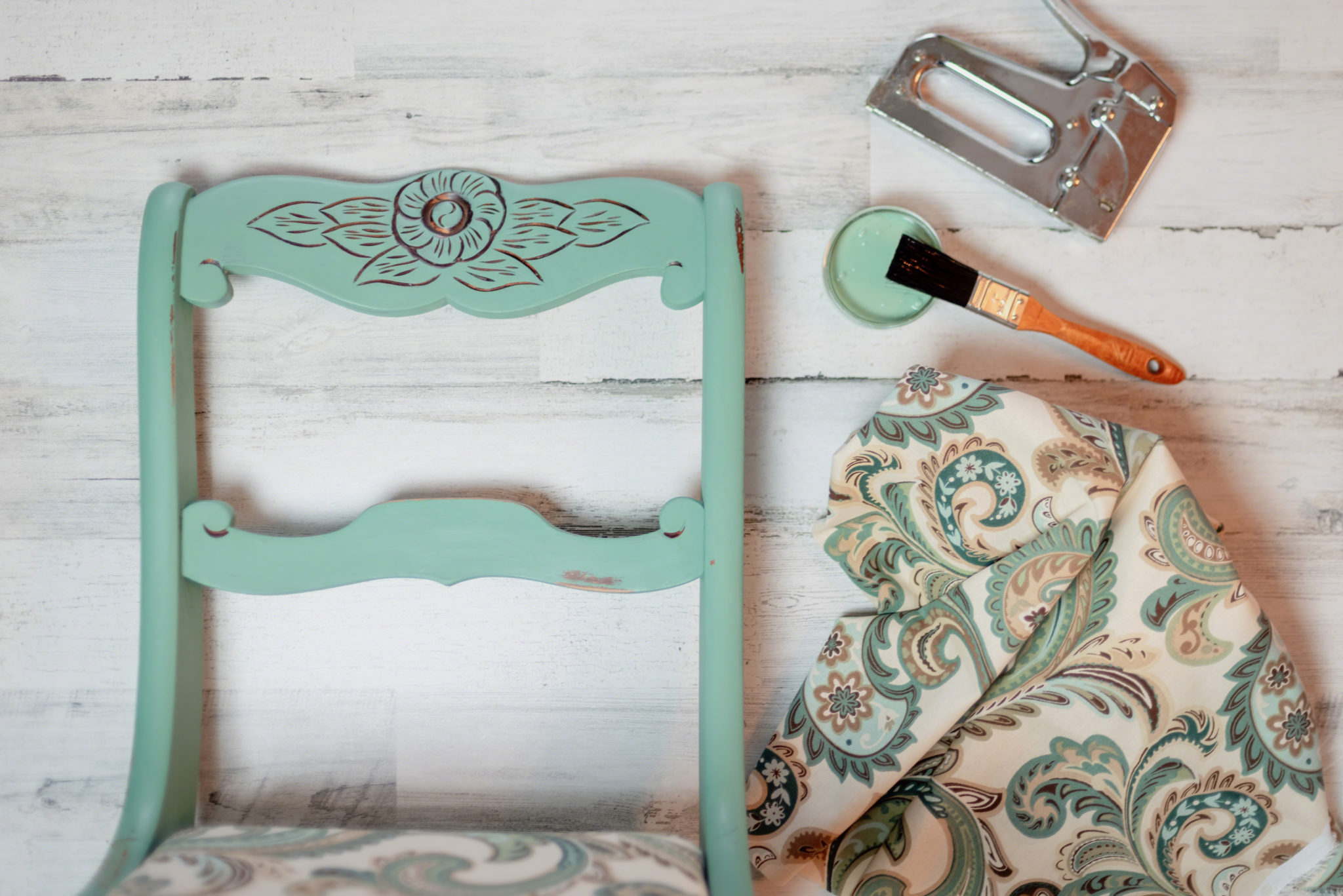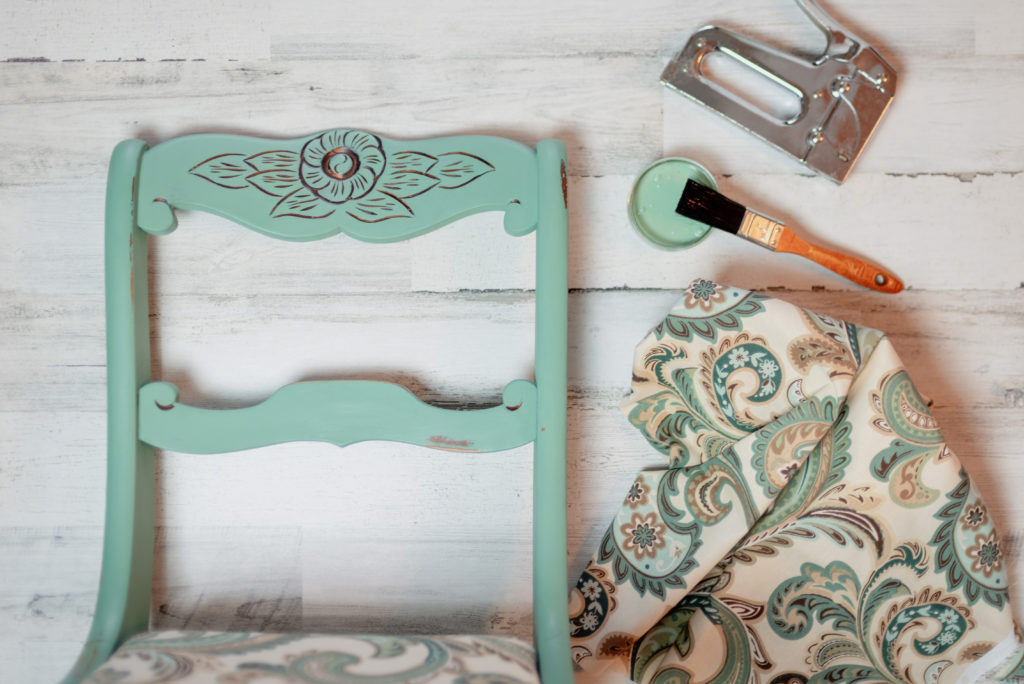 Garage sales and thrift stores are gold mines for low cost home decor. From old dressers and chests, to coffee tables and bedsides, the world of refurbishment is calling your name.
A simple layer of paint or wood stain can turn something old into something brand new. You can also get creative by finding little ways to enhance the look of these second hand pieces. And if you love DIY decorating, try your hand at upholstering your old furniture!
7. Display your beer bottles & wine bottles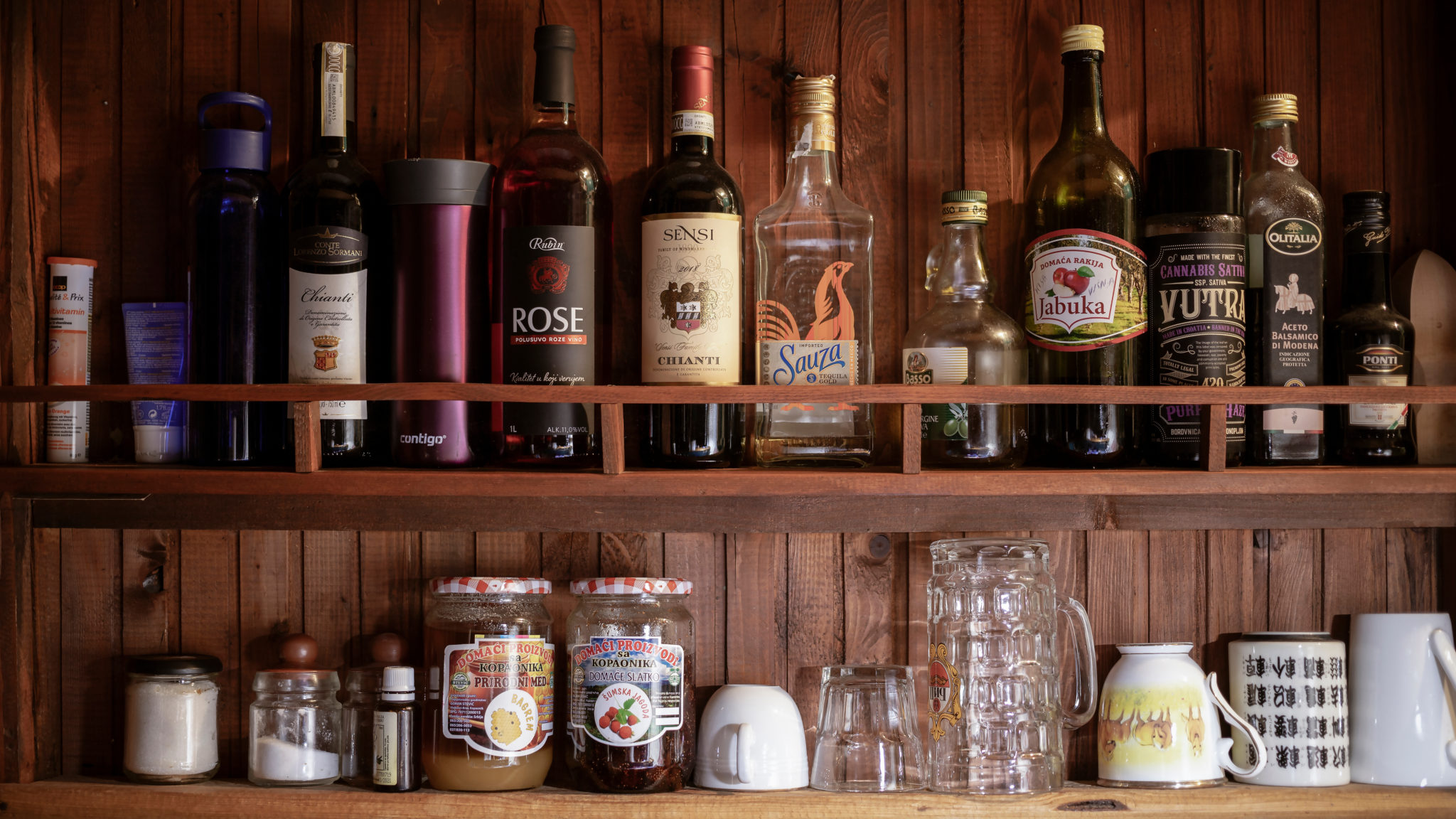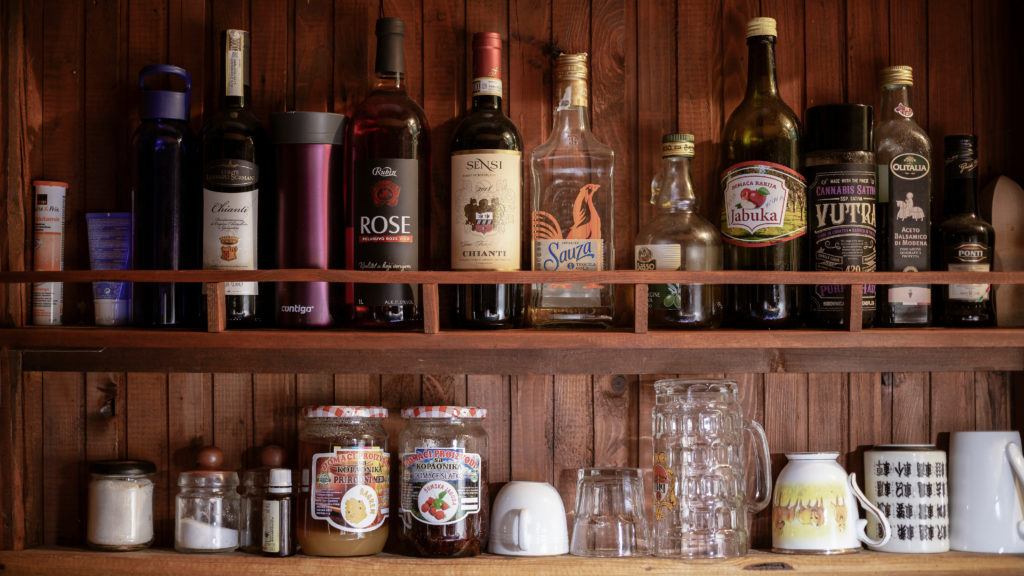 Accent your kitchen or dining room with a row of beer bottles or wine bottles. Collect your favourites and arrange them symmetrically or asymmetrically, depending on your personal style. Old bottles make for great conversation pieces, and they're also nearly free.
8. Put on a fresh coat of paint (but only if it's allowed)
If you're looking to decorate your apartment for cheap, consider painting at least one wall with a fresh coat of paint. If you're doing just one wall, try an accent colour that will add dimension and character to your room.
You'll want to make sure your landlords are okay with the idea of you painting, so be sure to ask before you buy a can of blue summer breeze or regal ruby red.
9. Accent with fresh flowers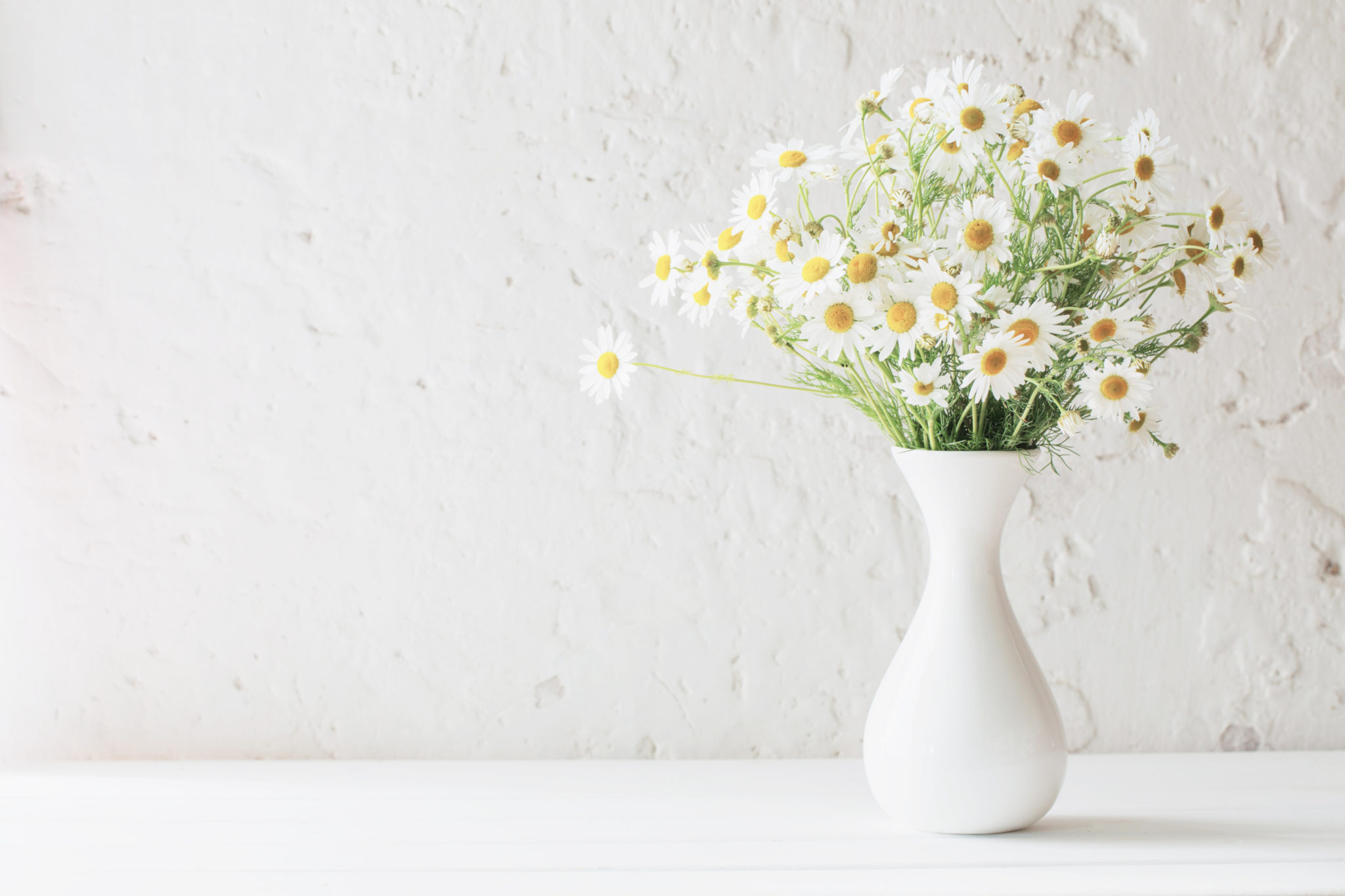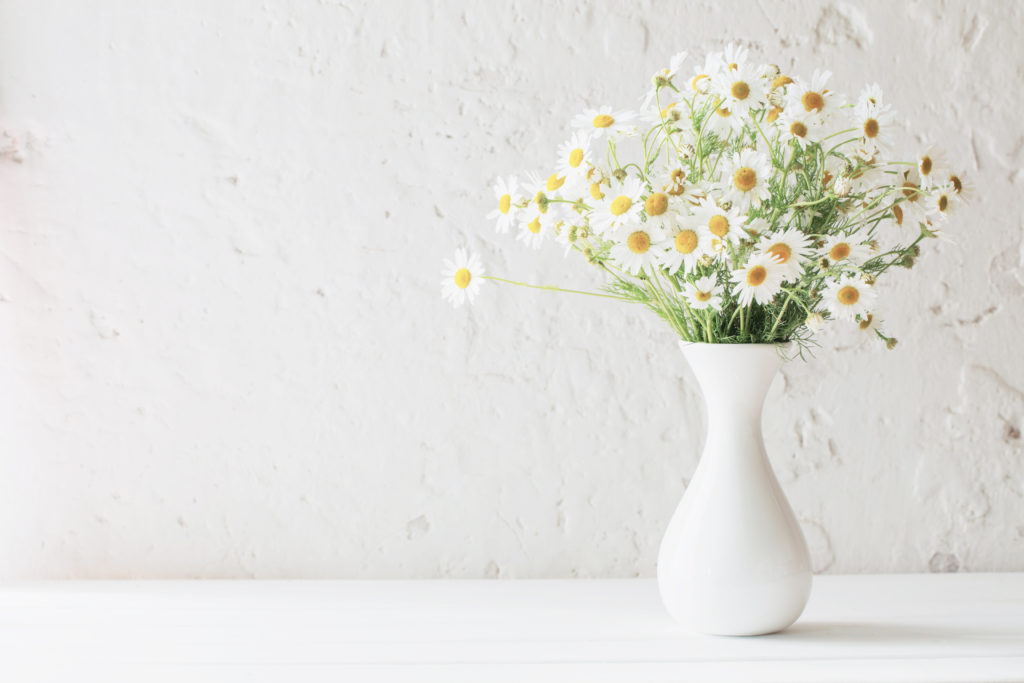 Taking a walk in the park? Have a field of flowers behind your apartment building? Snag a few colourful flowers to add some eye-catching appeal to your small apartment decor. Place them in vases on your tables and bookshelves for a fresh, vibrant feel. Flowers are one of the  home decorating ideas on budget to freshen up a space.
10. Remember less is more
Interior designers know that simple is often the best way to go. When decorating your apartment, ask yourself: how much do I really need? Scaling back and sticking to the items you love will keep your design simple and beautiful, rather than cluttered.
Another thing to keep in mind, is to focus on the essentials first (i.e. coffee table, TV unit, bookshelves, couch etc.). Once you have these, the rest of your interior decorating will effortlessly follow suit.
11. Design with washi tape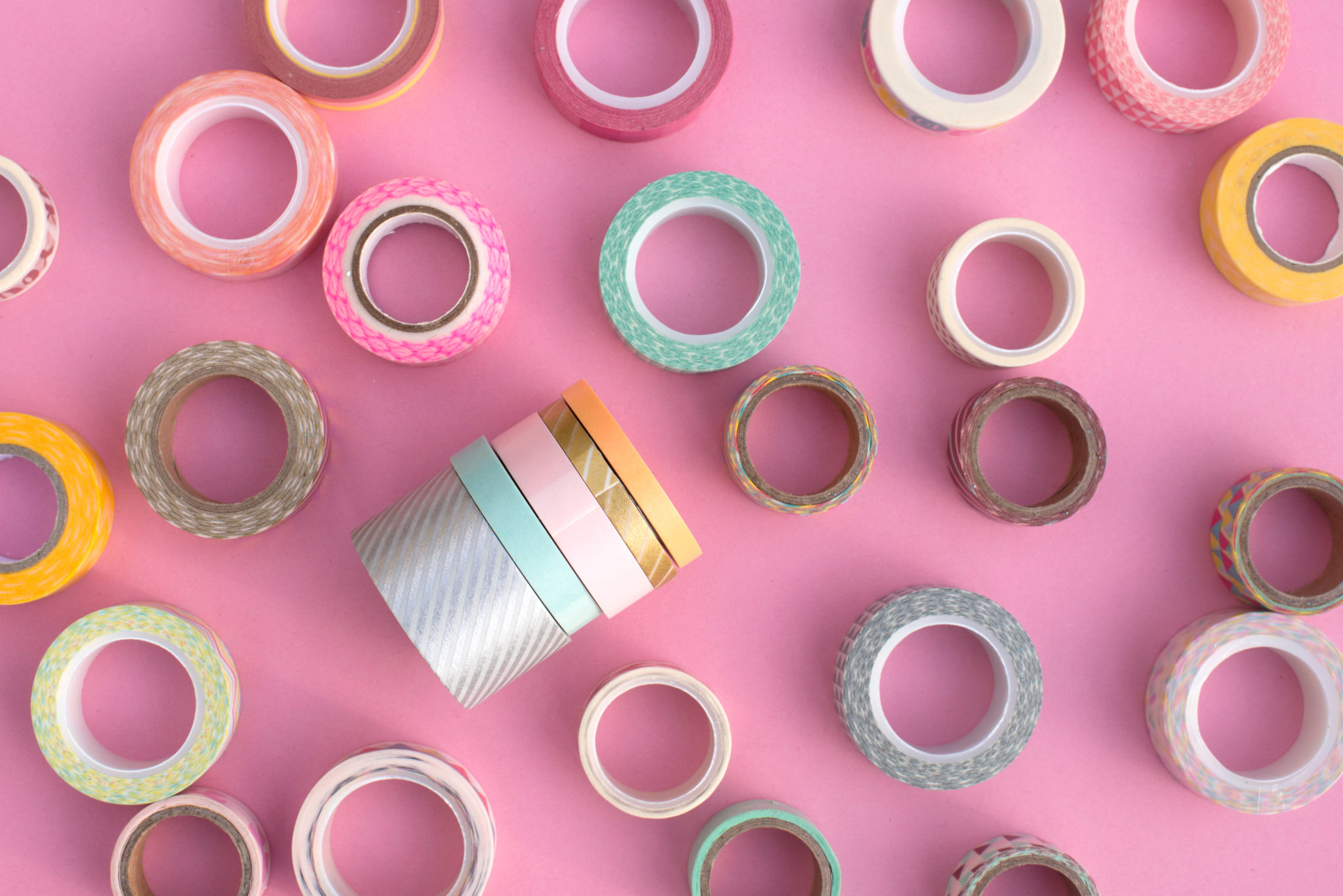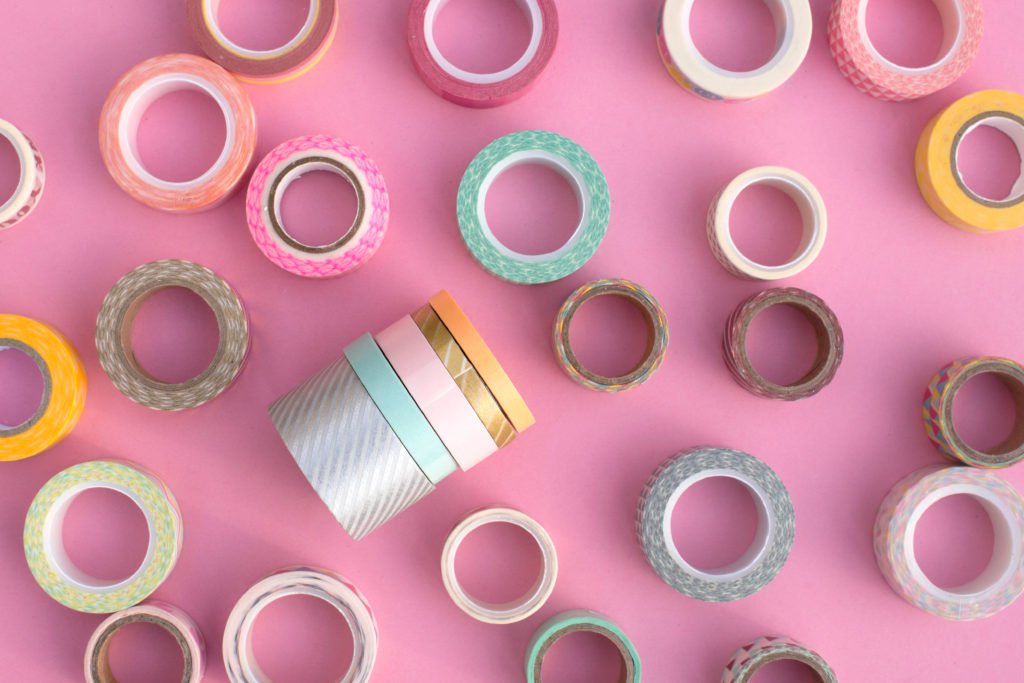 A relatively new phenomenon, washi tape allows you to create designs full of color and texture. Use washi tape to add borders around your photographs, create stripes on your wall, or add colour to a bathroom wall.
Washi tape comes in colours like orange, pink, blue, and green, along with festive styles such as glittery gold and silver. Even if you don't use washi tape permanently, it can be a way to boost the colour in your apartment during the holidays and other special times of year.
12. Be intentional
Before you start collecting items for decoration, think of your plan and the vision for your place. Having some ideas in mind—like adding lamps or rugs, or bringing in some fresh plants—will give you direction for your projects.
When you have a plan, you're more likely to stay within budget when decorating, or doing anything else for that matter.
13. Build your own headboard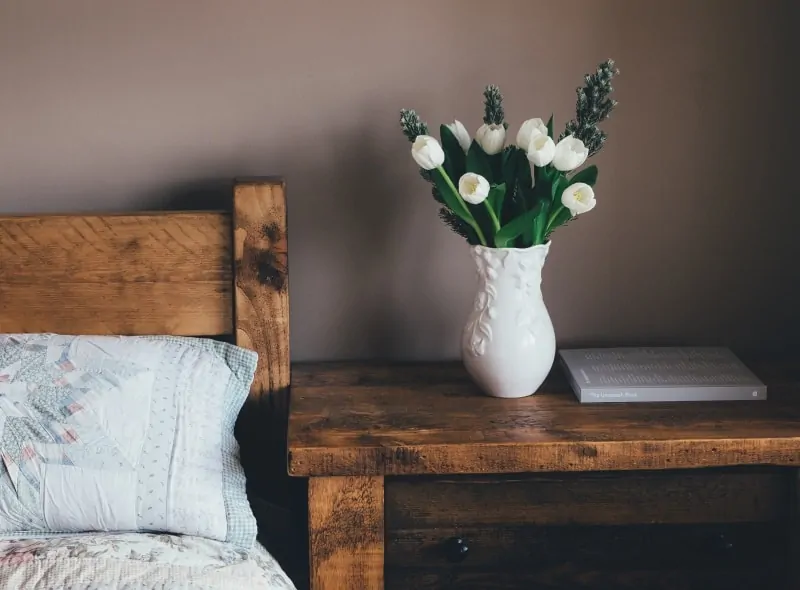 Purchasing large furniture pieces, like headboards, can rack up quite a bill. That's why our favourite tip for decorating on a budget is to DIY! Consider building your own headboard out of wood. Keep the design simple or go for something more intricate, depending on your woodworking abilities. In the end, the piece you create will be both beautiful and special, because you built it with your own hands.
14. Create your own artwork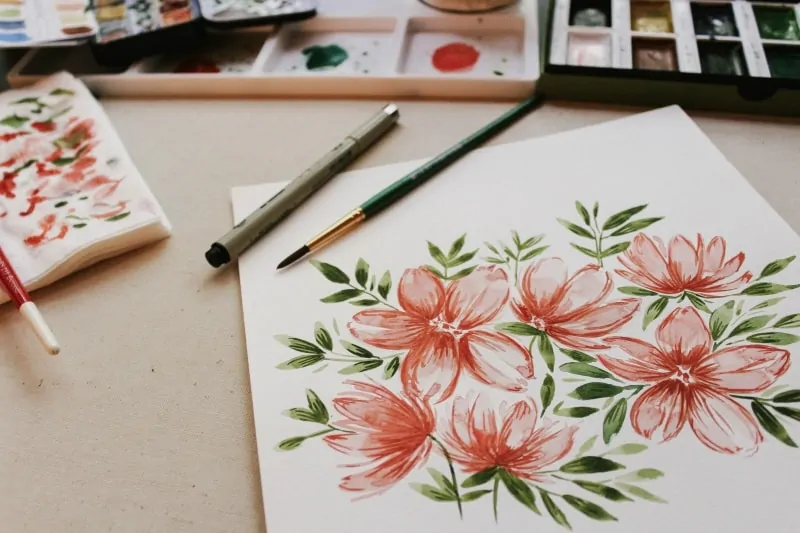 Using stencils, paints, or whatever art medium you feel most comfortable with, you can design beautiful artwork to hang in your apartment.
By crafting your own art, you'll have pieces that match your personality, and make for great conversation starters when guests come over. No matter the level of your art skills, you can paint a beach scene, landscape, or field of flowers.
If you're not comfortable creating art on your own, head to a local paint and wine night at an art studio. Most cities offer places for people to come in and create their art along with the help of instructors.
15. Put decor on your gift list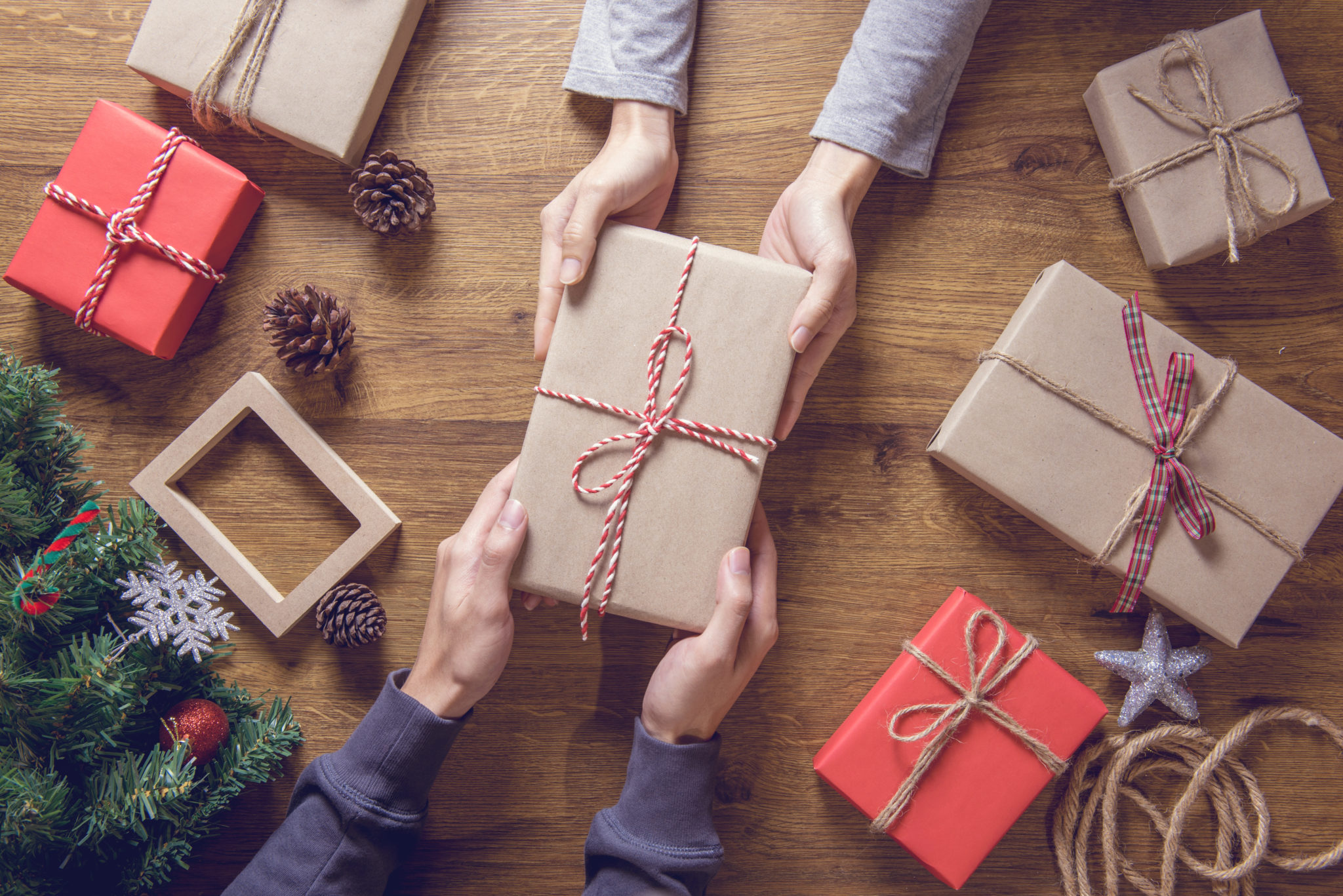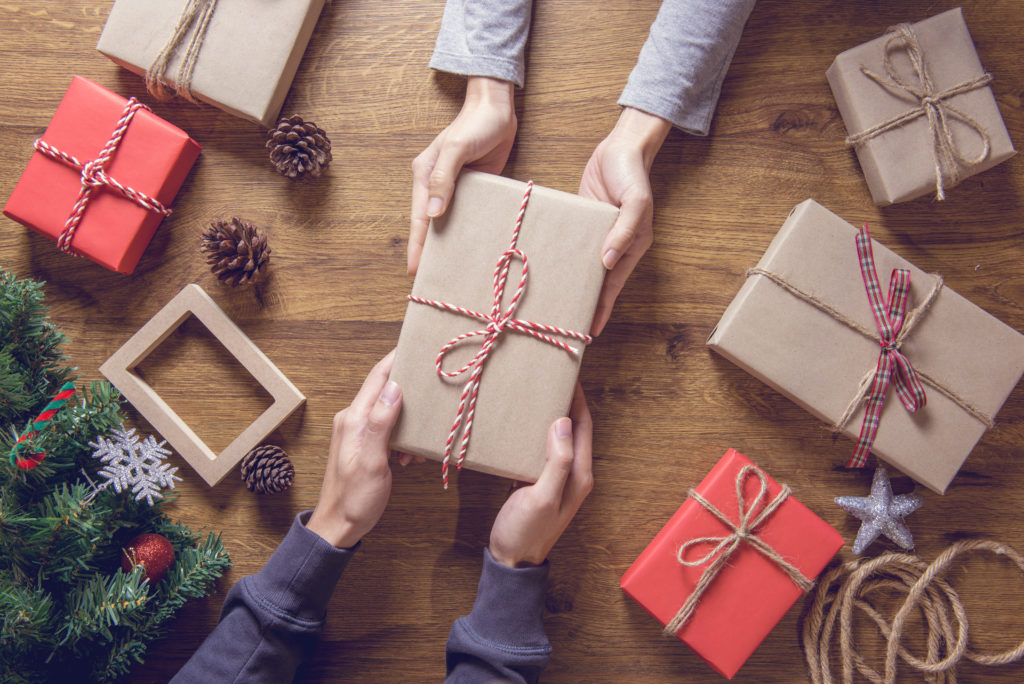 Whether it's for your birthday, Christmas, or other occasion, provide some wish list items to your family and friends. Include anything from lamps to rugs to artwork to coffee tables. By receiving these items as gifts, you'll not only save on cost, but also have meaningful pieces from the ones you love – it's such an easy apartment decorating idea!
16. Sew your own pillows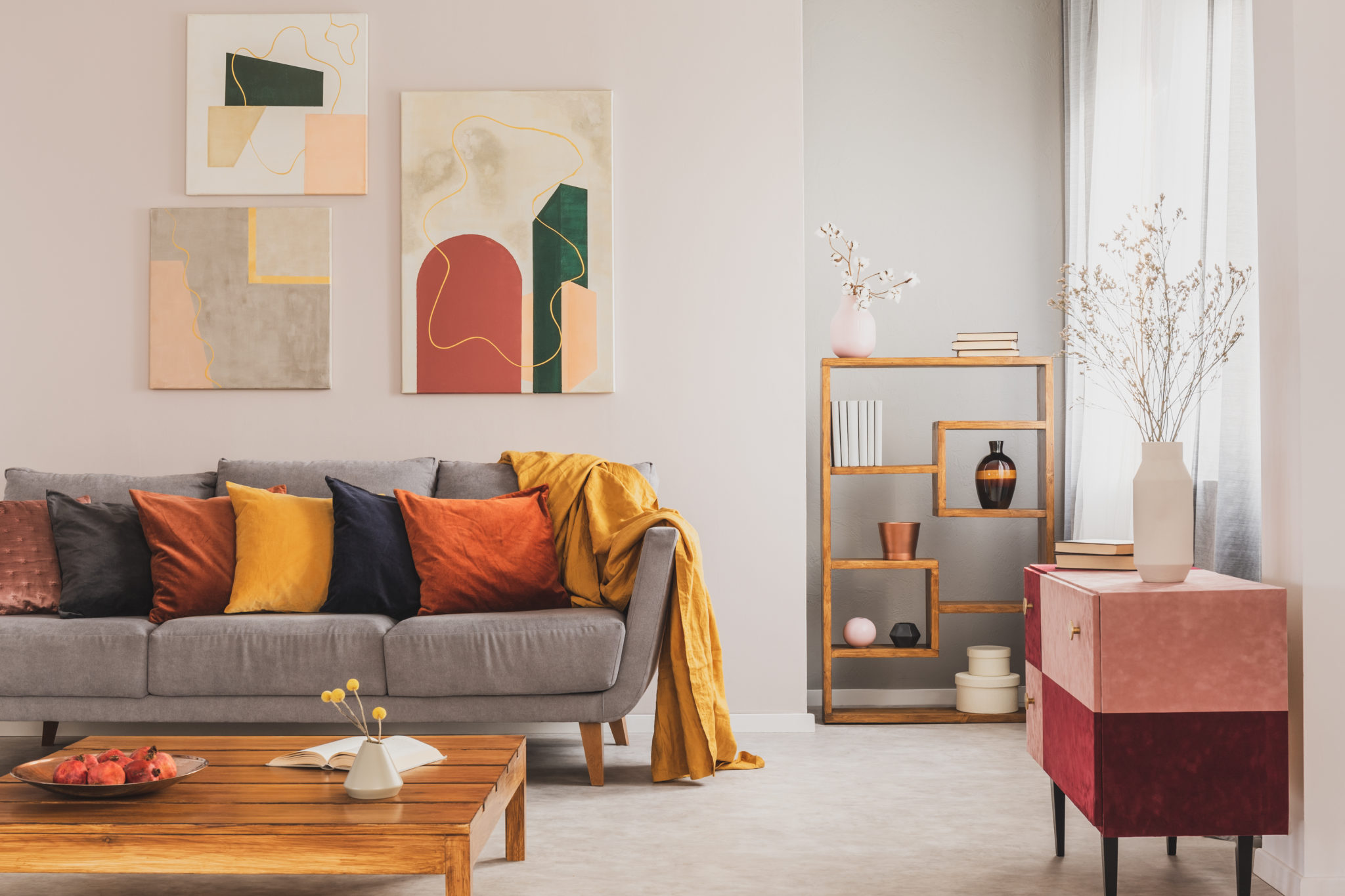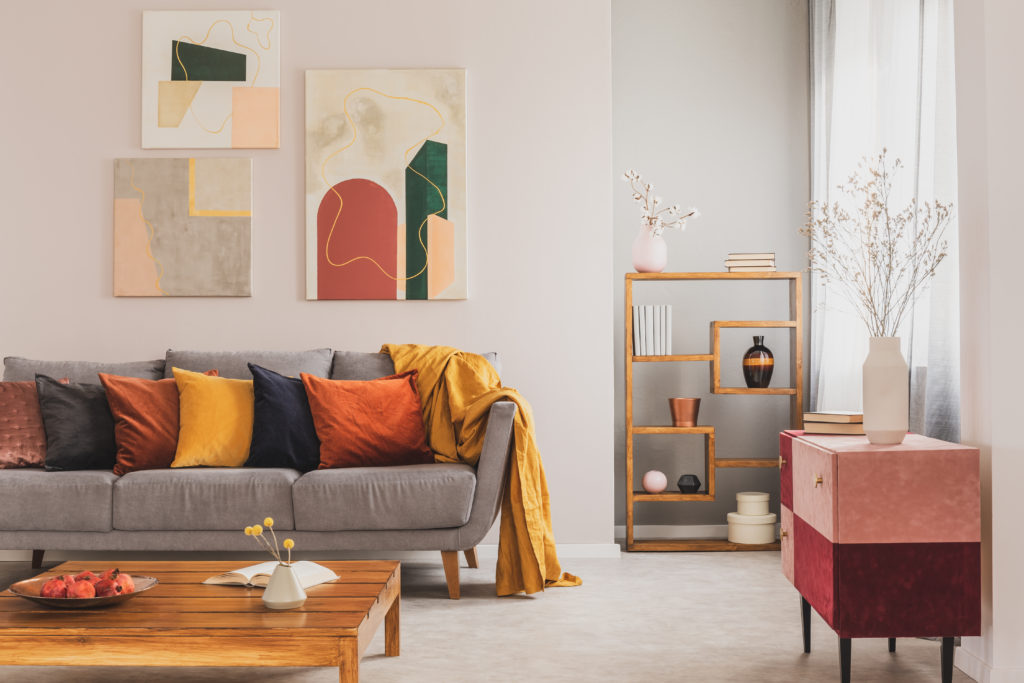 Creating pillows is a simple DIY for anyone who knows how to sew (or wants to learn). Reuse old fabric or find discounted patterns from craft stores. The good news is there are plenty of fabrics out there to match any style of decor. Find a pillow insert that matches the size you want and follow a pattern to be sure it looks professionally done. What a great and cheap home styling idea!
17. Bring in wood elements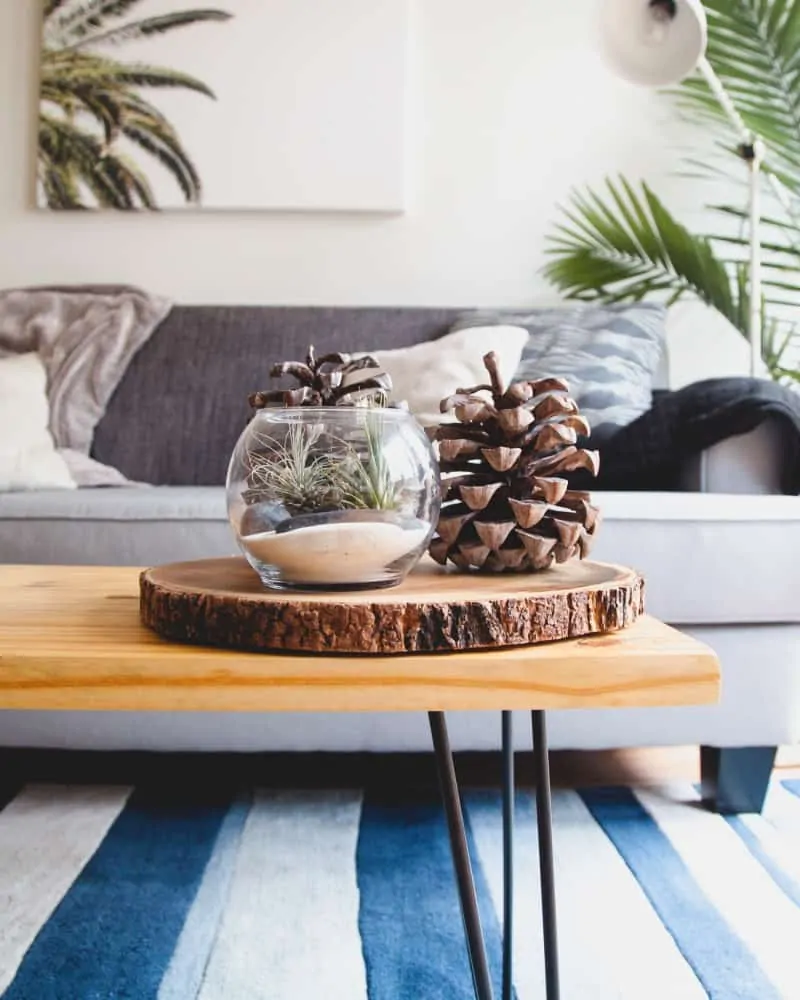 A natural and generally inexpensive material, wood is a great way to accent a room. Use wood-sliced cookies to place under candles, vases of flowers, or to prop up on a bookshelf for a display item. You can even find attractive pine cones while out on a walk to add as an easy earthy feature.
18. Print & frame your photographs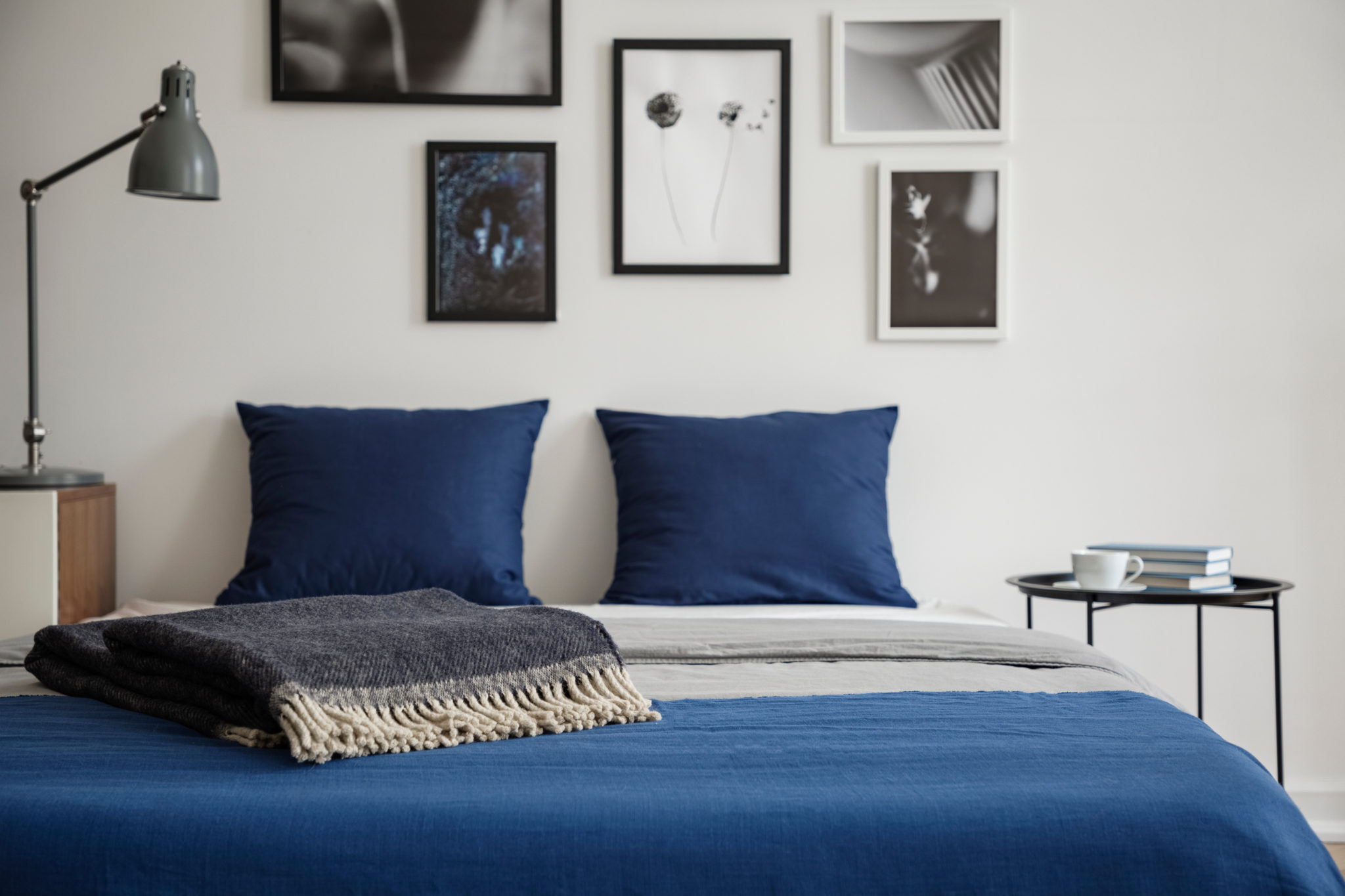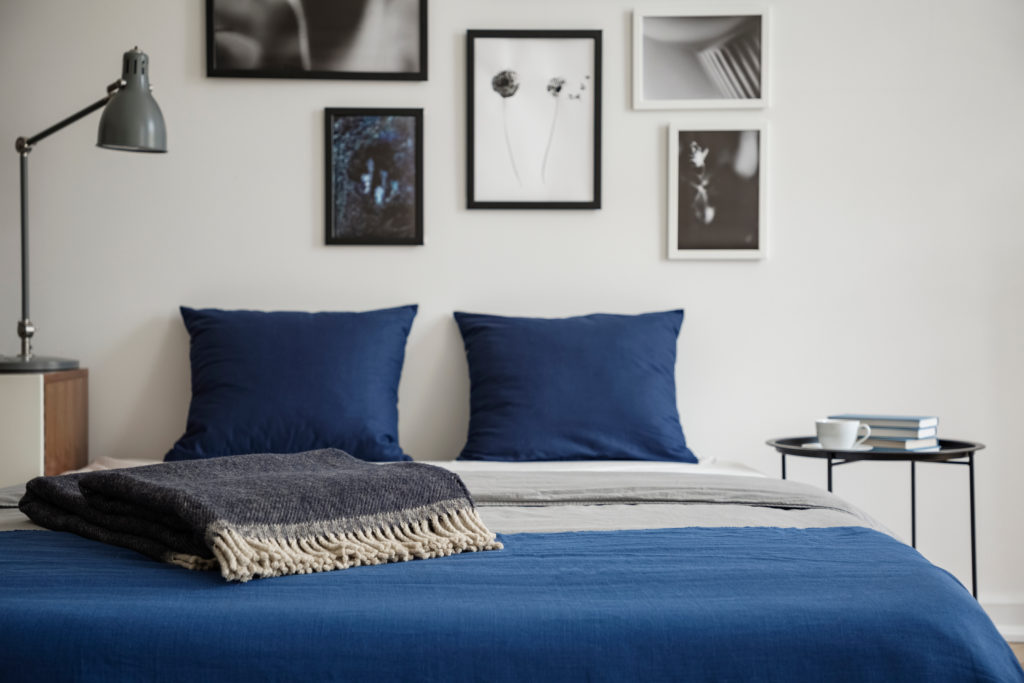 Do you have stunning photos from a recent holiday or hike in the woods? Consider printing and framing your images to create your own artwork. Beautiful photos often turn into the most meaningful art pieces in your home. Printed photos are an easy home decorating idea on a budget.
19. Employ a theme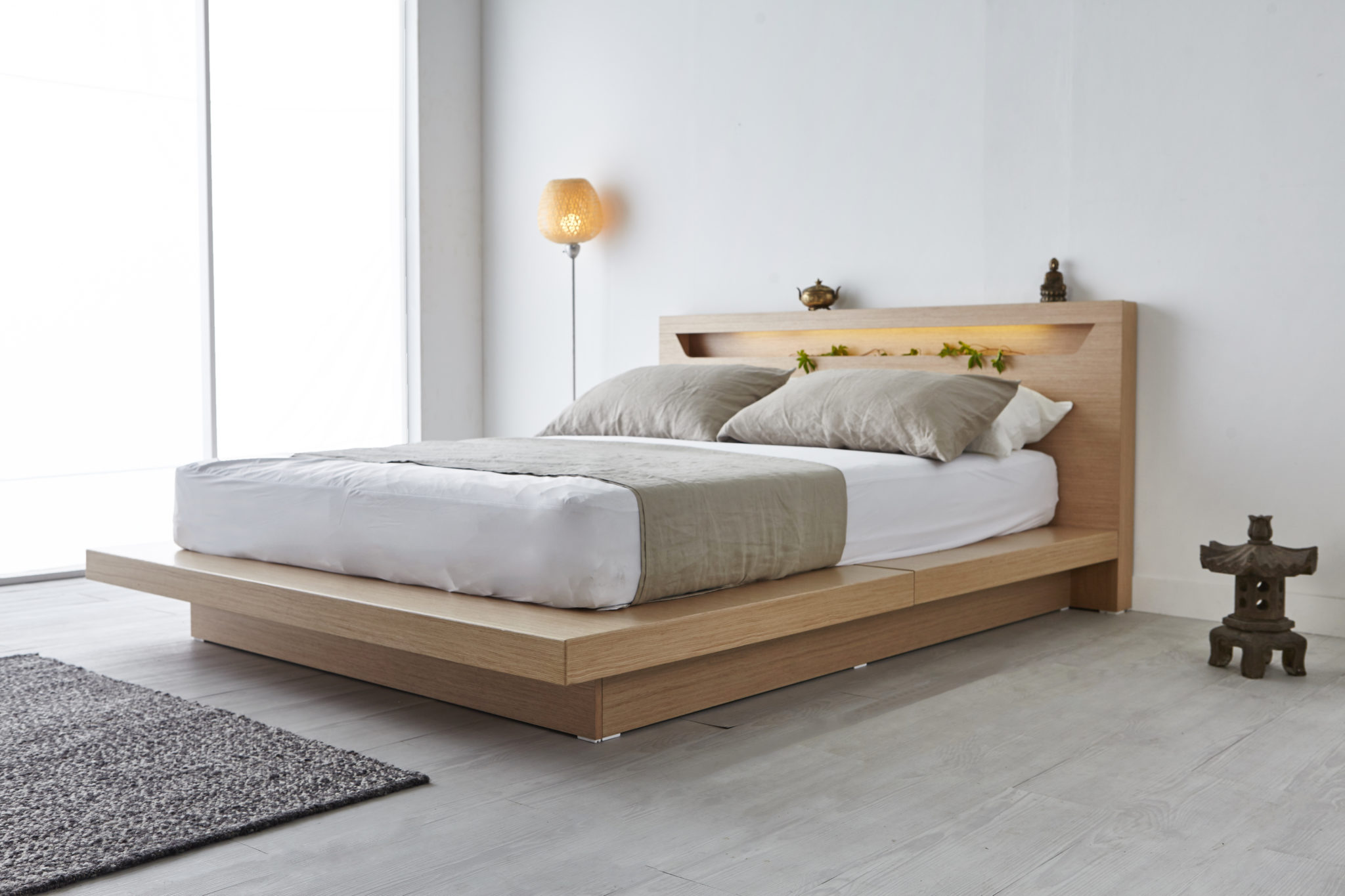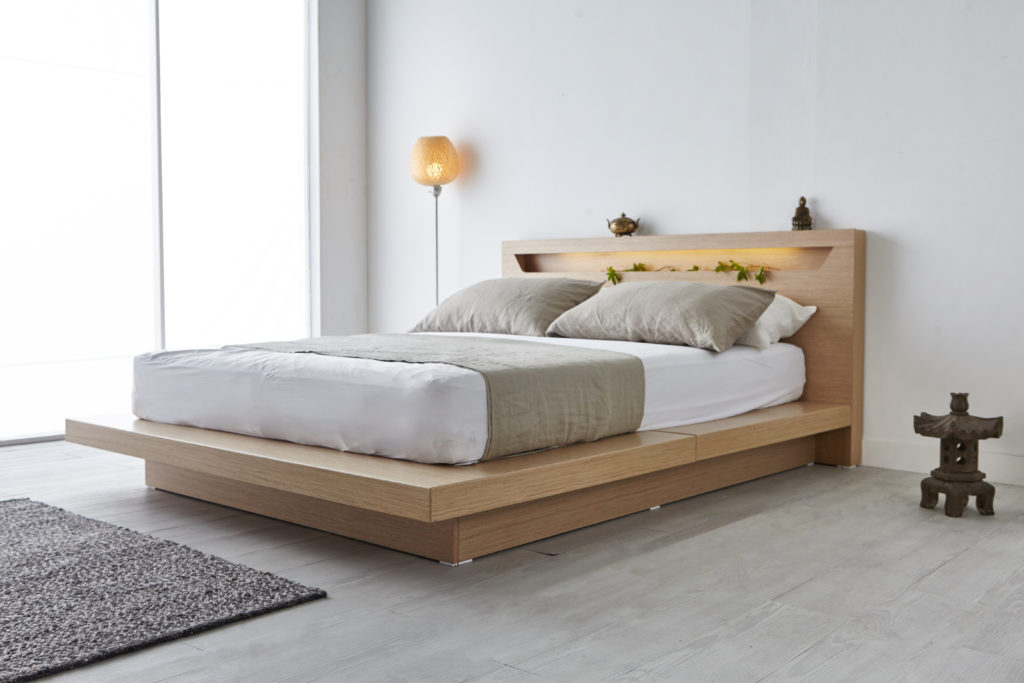 Consider choosing a theme for your apartment or for each room. Will it be a zen place to listen to music and kick back? Can it be the place to watch sports and grab a beer? Will it have a natural, earthy vibe with plenty of plants and softer colours?
Deciding on a theme will help you save money by only choosing items that truly match the vibe you're going for. You won't feel the need to pick up everything you see—just the ones that fit into your vision.
20. Make your own shelving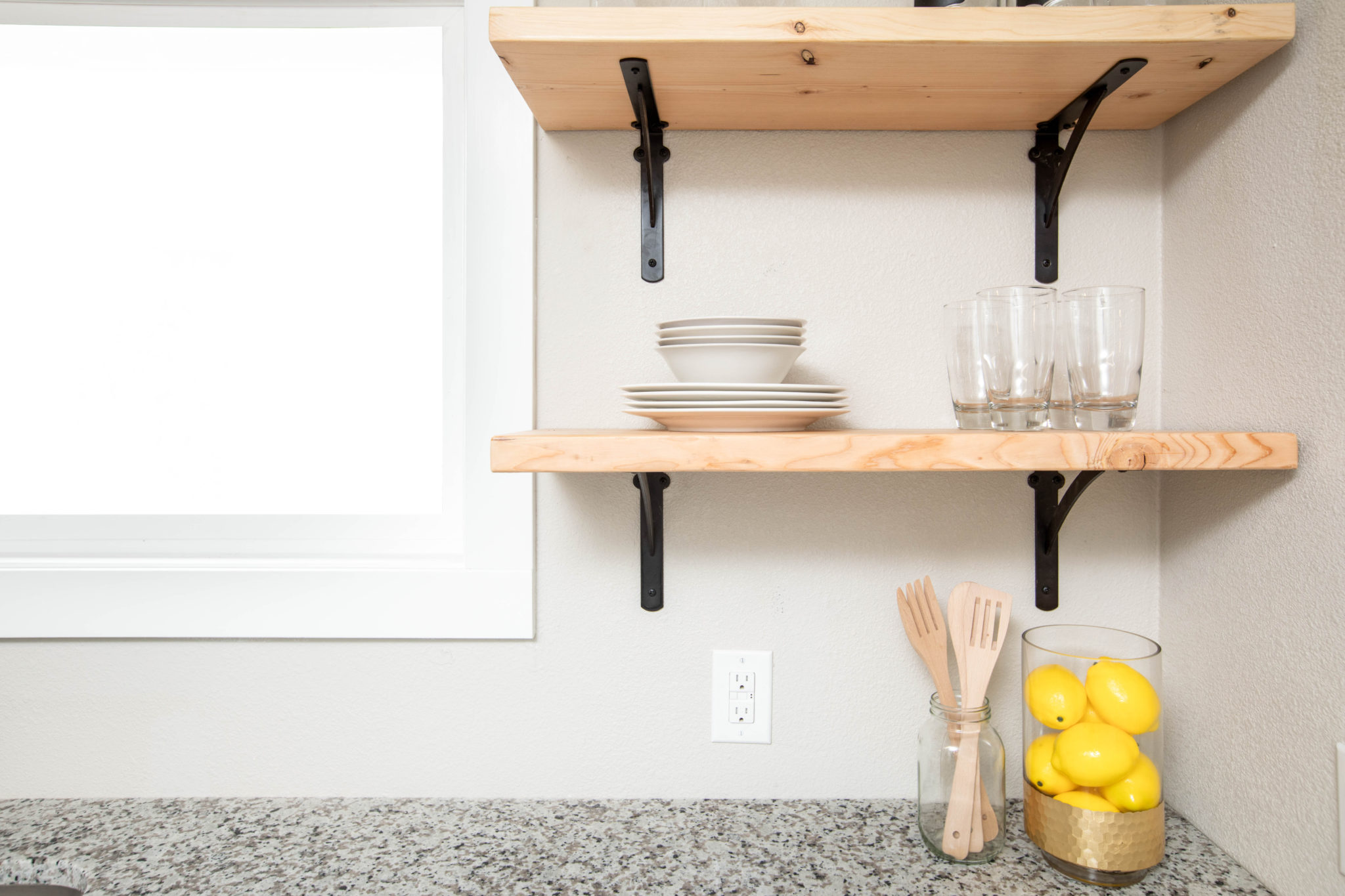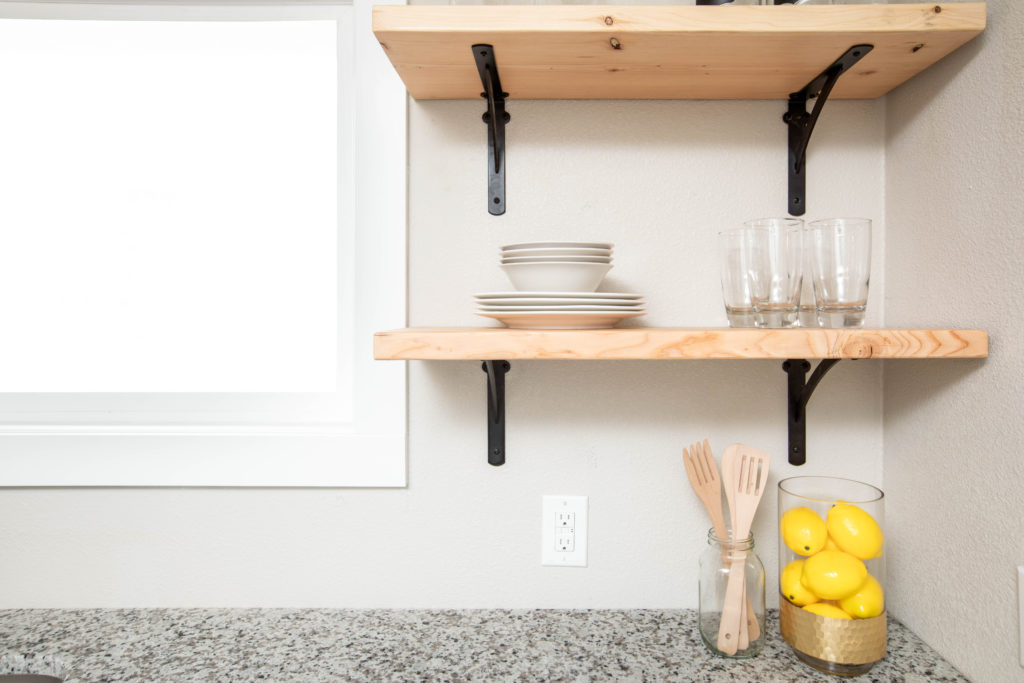 Skip the shelving purchase by creating your own. Using wood and paint or stain, you can design simple shelves that fit into any room in your place.
You can create tiny single shelves, a full bookshelf, or a row of shelves to hang on the wall. And your shelves need not be fancy. Most shelves add a bit of character and texture to a room, and can be decorated with items that bring your personality to life.
21. Display your collectables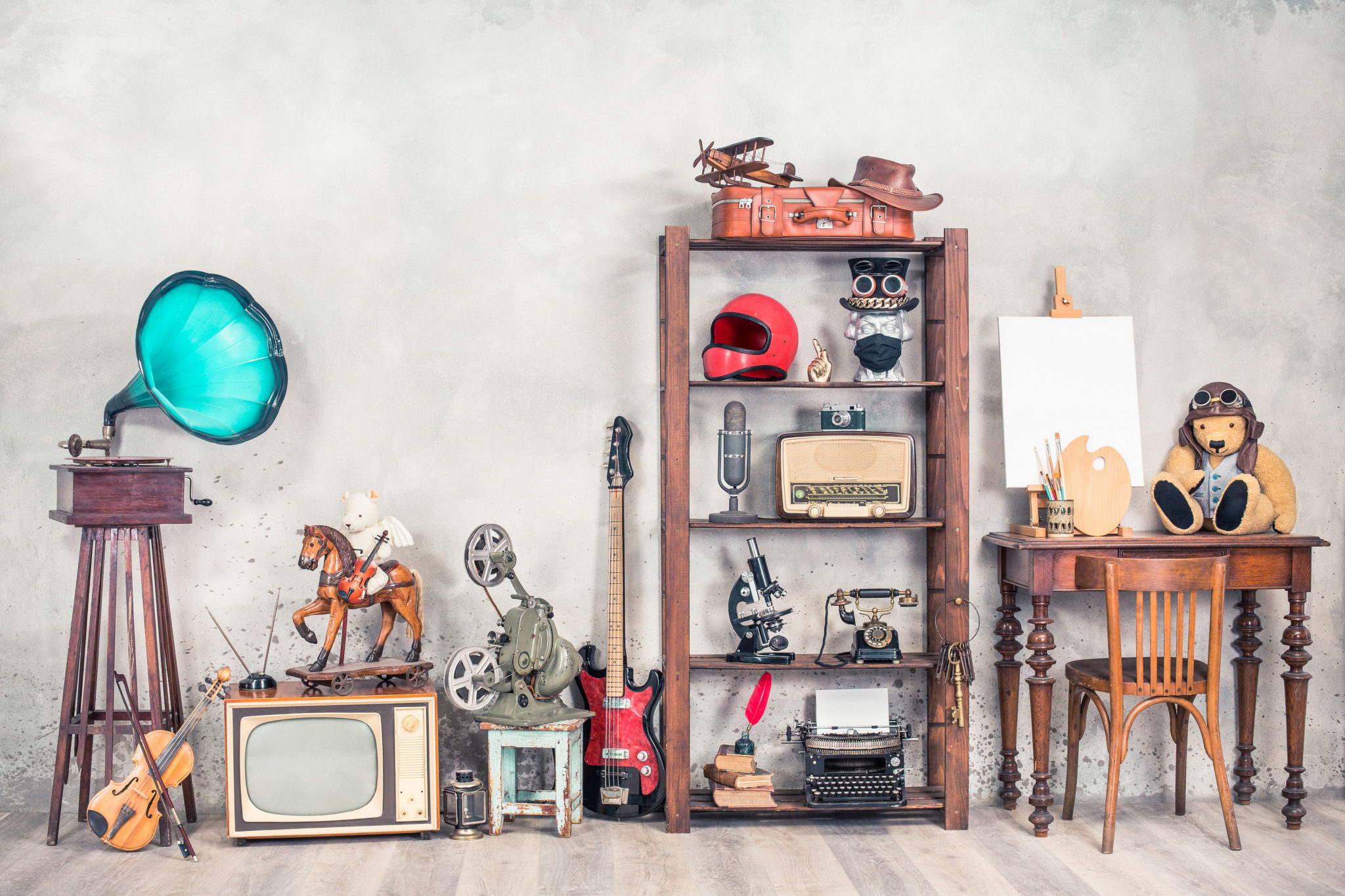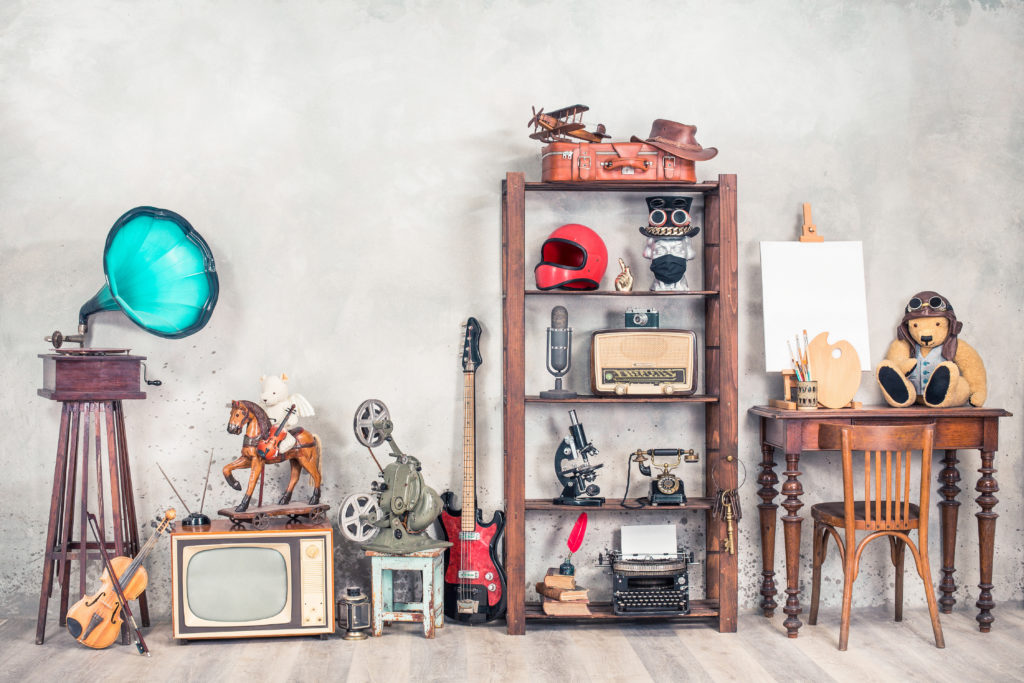 Do you love old glassware, historic cameras, or magazines? Why not use your favourite items as decor?
Display all of the things you love on shelves or in a glass cabinet.
Rather than just letting your collectables gather dust, you'll put them to good use by having them out for others to enjoy. Chances are, they'll spark some interesting conversation and storytelling.
22. Repurpose a ladder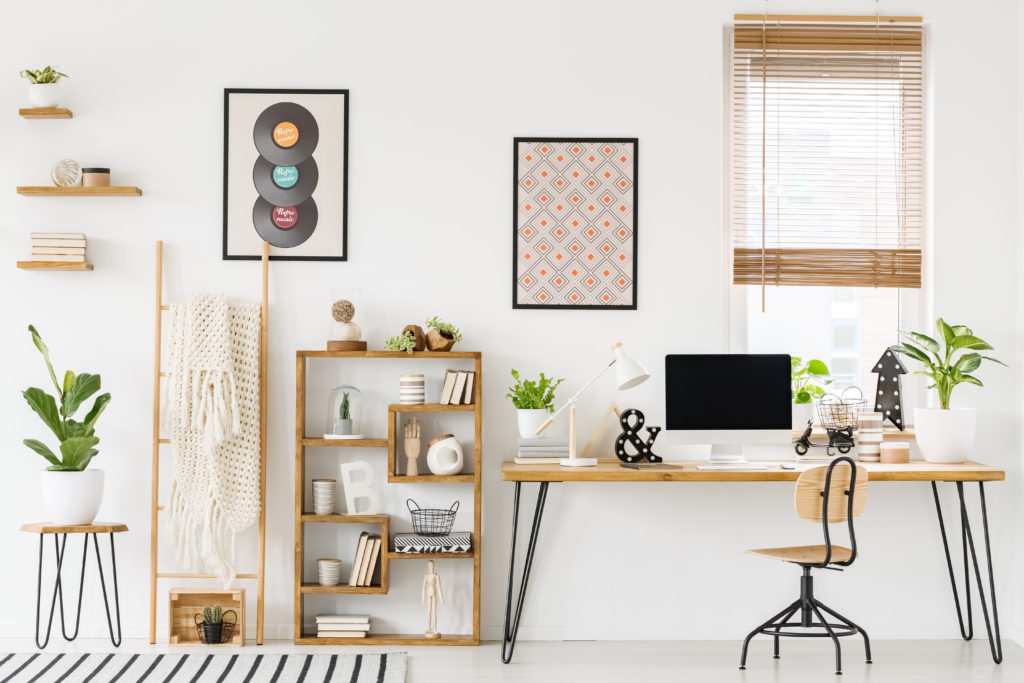 Ladders make for the trendiest home decorating idea on a budget, and have plenty of uses indoors. You can attach wire baskets to the rungs for more storage space. Or you can hang towels or blankets for easy access. Or you can make your ladder into a shelving unit by adding a flat piece of wood to each step.
No matter how to decide to repurpose your ladder, it's certain to be a 'wow' factor in your apartment.
23. Install Mirrors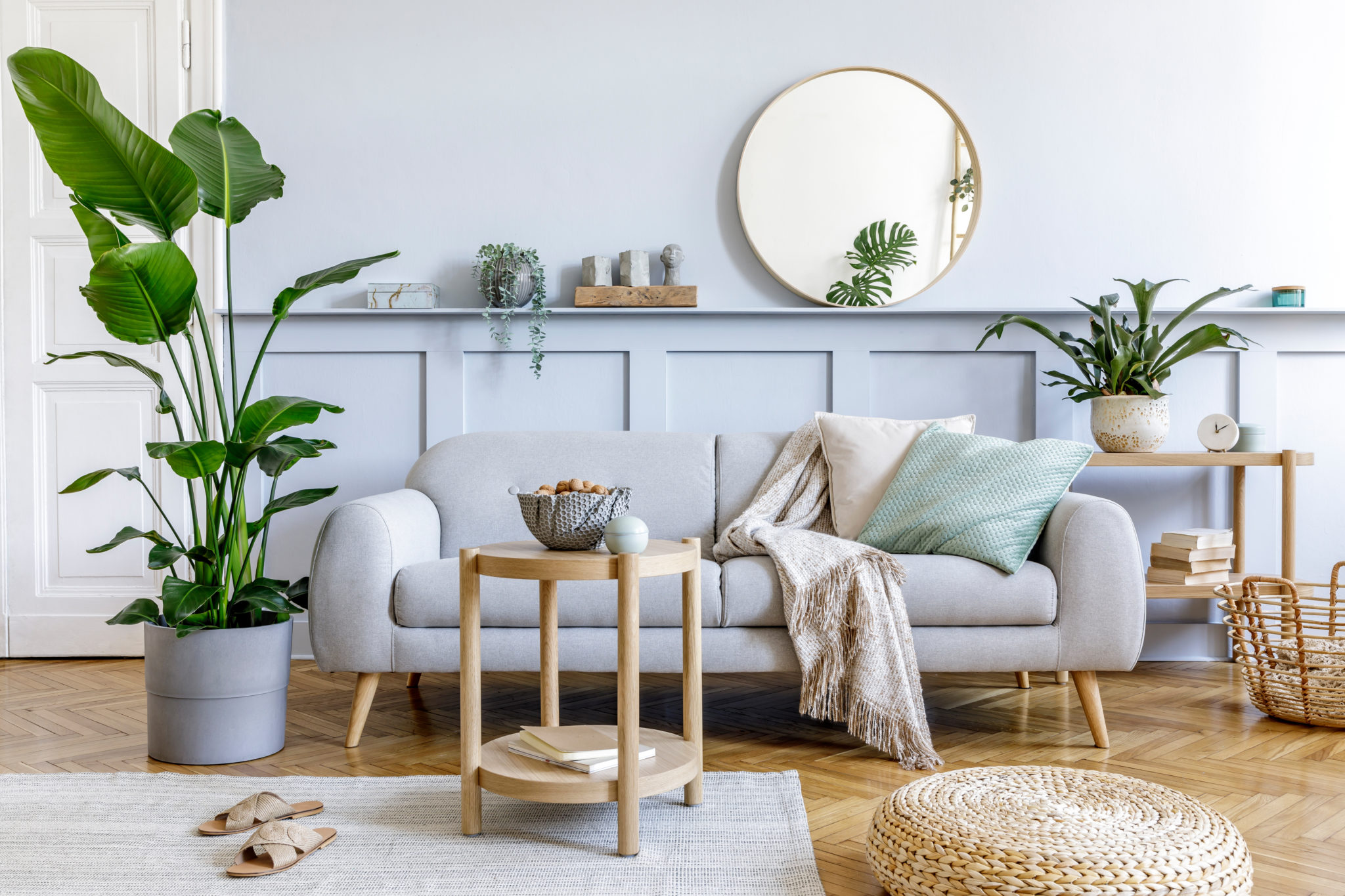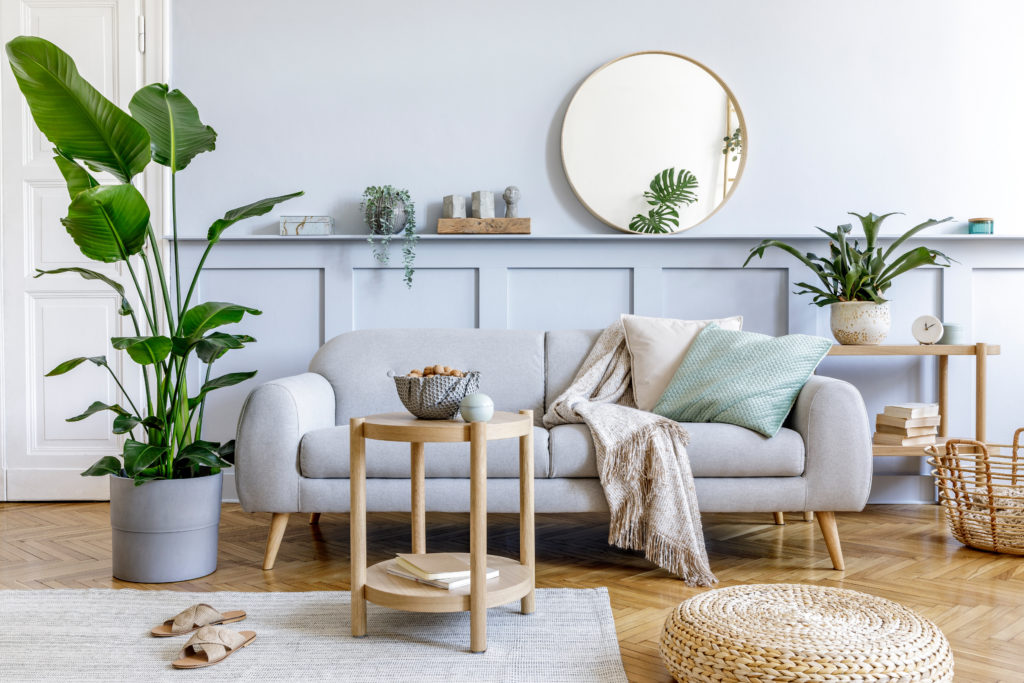 Mirrors generally make rooms seem larger, so adding them to your wall decor is beneficial, especially in a bedroom or small living room.
Arrange mirrors on your walls, next to and above your photos. Try ornately designed mirrors or simple ones. Most importantly, when choosing mirrors to incorporate, be sure they coordinate with other decor in your space.
Decorating your apartment and making it feel like your very own brings a sense of confidence and peace to your life. If you'd like some financial assistance with your home decorating project or even a loan for moving house, talk to us at Swoosh! Our friendly team is here to help. 
If there are some must-have decor items that aren't in your budget right now, why not opt for an online loan? Swoosh helps take the stress out of decorating, so you can kick back and enjoy your stylish apartment.
People also read: