5 Best Smartphones of 2021
Are you looking for a new smartphone? Do you find the choice mind-boggling? Would you like a handy list of the best smartphones of 2021 before you spend a small fortune?
While we do want to ensure that we have the best smartphone of the year, definition of "best" depends on what you value. Do you value a high-quality camera to fire up your instafeed? Or you are a gamer who just wants to win? Or you prefer the comfort of iOS vs. the flexibility of Android?
So with that in mind, let's dive into our list for the best smartphones of 2021.
Overview – Best Smartphones of 2021
Best Smartphone Overall – iPhone 12 Pro Max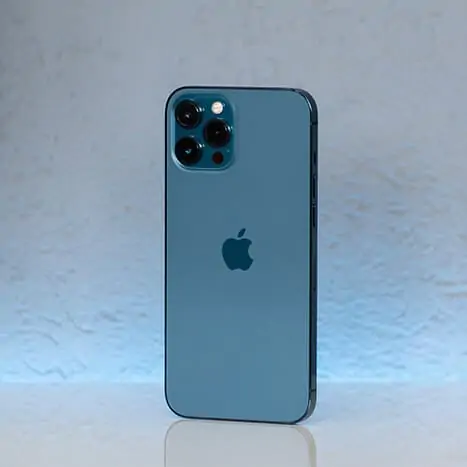 Our overall winner for the best smartphone of 2021 is the iPhone 12 Pro Max. Quite a mouthful but with phone carriers' love of adding words to numbers it's something we'll all have to get used to.
The manufacturing of the phone is beautiful and durable. It has a ceramic shield front, textured matte glass back and stainless steel design.
It comes with an impressive 6.7 inch OLED display, about 0.6 inch larger than the iPhone 12 Pro. Each of them come with iPhone's own A14 Bionic chips, and 5G capability.
The best part about these smartphones is the amazing camera that we have come to expect from Apple and they take fantastic photos both day and night.
Oh yah, did we mention that the battery life is still great? Lasting around 10-12 hours of regular use, and can be charged quickly via cable or wirelessly.
With regular 6 month updates, iPhones are a great value for money, even at a hefty price point.
The price for the Pro Max is $1,099, not the lowest, but definitely money well spent.
Best Smartphone for Modifications – OnePlus 8T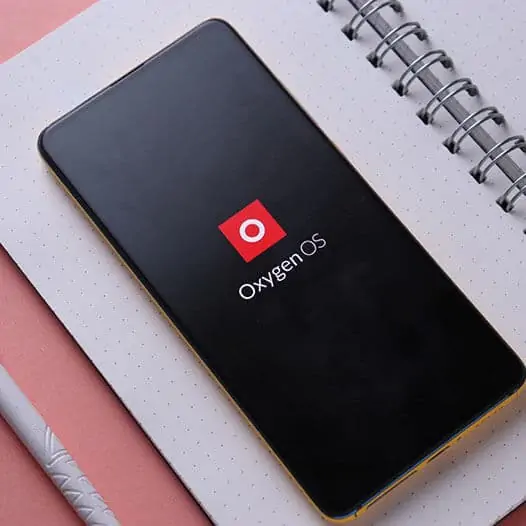 Modding isn't as popular as it used to be but there's still a thriving community for those that wants to improve their battery life or customise the phone to your specific needs. To give users full control, OnePlus is easily modifiable from day one. They're also one of the only phones to not void your warranty for unlocking the bootloader, which makes experimentation that much easier.
Other than Google, OnePlus is the only other brand that has catered to the modding community since launch. Each phone can be easily customised and OnePlus is one of the few manufacturers that doesn't void the warranty when the user roots their phone.
OnePlus' official forum has plenty of information, for rooted and unrooted phones. There are plenty of active forums where can find the phone modding information. Both OnePlus and Google have an active community that offers support for rooted devices. However, at their price point, OnePlus 8T reigns supreme as the best smartphone 2021 for modifications.
At an amazingly affordable price of AUD$689.00, the OnePlus 8T is a great midrange phone whether you wish to modify or not.
Best Smartphone for Battery Life – Blackview BV9100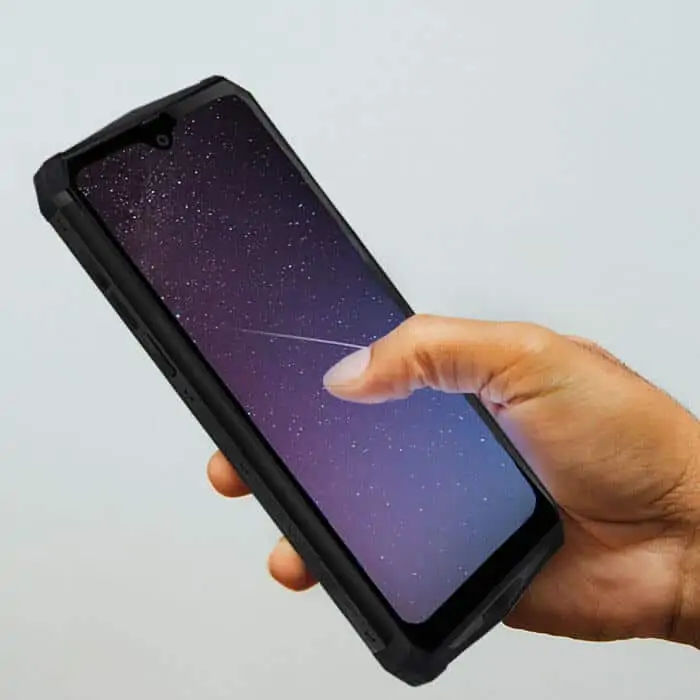 Now that the Energizer Power Max 18k Pop is out of the running for the largest phone battery in the world, you should check out the Blackview BV9100. You might have never heard of this company but this phone is impressive. Coming in at a measly USD$199.99, this phone has a massive 13,000 mAH battery. Yep, you read that right, 13,000 mAH! This is more than 3 times larger than the iPhone 12 Pro Max. It also has an amazing standby time of 60 days, not hours.
Even more impressive is that this phone charges in 2.5 hours thanks to its 5V/6A charging technology. Most other phones charge at 9V/2A (trust us, that extra 4A makes a big difference).
Now the downside of this phone is that it's still running on Android version 9.
Blackview BV9100 is IP68 waterproof rated, 1.5m drop rated and 360 degrees dust proof, making it the most rugged phone on the market.
All of this at an amazingly affordable price, and it wins our award for the best smartphone 2021 for battery life.
Best Smartphone for Photos – Samsung Galaxy S21 Ultra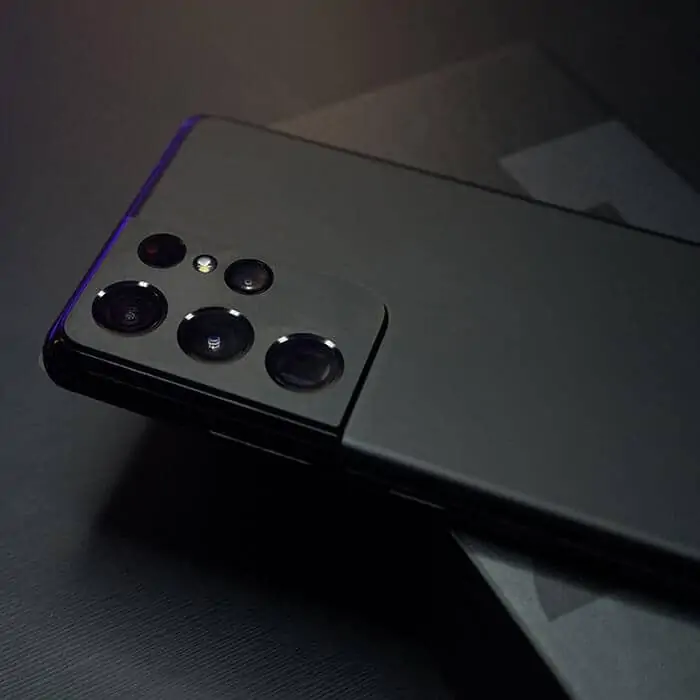 The battle for photo supremacy among smartphones has always been a controversial topic. Initially it was a 2-horse race with iPhone and Samsung battling it out. However, with the rise of Google Pixel and now with One Plus 9 Pro's Hasselblad camera, the competition is getting stiff.
After rigorous research into a number of factors, our pick for the best smartphone 2021 for photos has to be the Samsung Galaxy S21 Ultra. It takes the best photos regardless of lighting in day and night. The adjusted photos are of near professional quality. The camera on the S21 Ultra has combined power of resolution and software to make any photo look like a piece of art. The 100x zoom, and 108 megapixel camera makes the S21 Ultra a standout in the camera hardware department.
Best Budget Smartphone – Motorola Moto G Power (2020)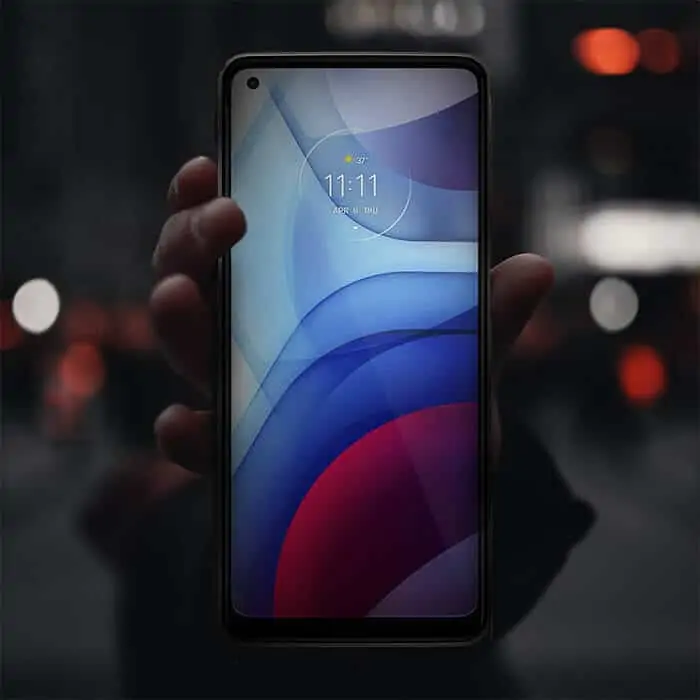 Even though Motorola has a newer 2021 model, when compared against each other, Motorola Moto G Power 2020 is much better value for money.
The chipset on both phones are not amazing but Moto G Power 2020 has a Snapdragon 665 chipset while the 2021 version only has a Snapdragon 662.
The chassis on the phone has also been downgraded, going from an aluminum frame in the 2020 to the plastic frame in the 2021.
The battery life of both phones are still fantastic thanks to its 5000mAh battery, but the Moto G Power 2020 edges out the 2021 with over 16 hours of screen use vs. the 14 hours offered by its successor.
The one clear advantage of Moto G Power 2021 is it's much higher resolution camera (48 MP). The 2020 version however still has a better resolution selfie camera.
Thanks to all these advantages, the Moto G Power 2020 is our clear winner for the best budget smartphone of 2021.
Honourable mentions:
Best smartphone for durability of 2021 – Ulefone Armor 9 FLIR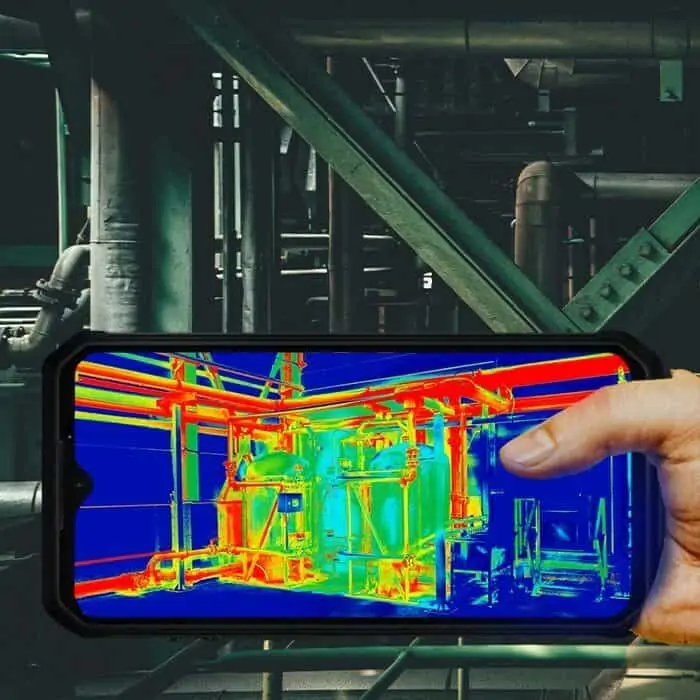 Did you ever use those old Nokia phones that just wouldn't die no matter how much damage it has been dealt? You threw it against the wall, dropped it from your balcony and the phone just still plain works.
Well, the Ulefone Armor 9 FLIR is the spiritual successor to those old Nokia behemoths. In fact, we would say it is the most durable smartphone of 2021.
It comes with 8GB of RAM, and 128GB storage. It has a large 6,600mAh battery that should last anyone throughout the day. Its display is a bit smaller at 6.3 inches, due to its outer casing. However, it comes with an impressive triple rear camera setup with the main camera at 64 MP.
The FLIR stands for Forward Looking InfraRed and allows the phone to see in infrared with its rear Lepton sensor. It also comes with an endoscope that can be securely fastened to the phone via a screw.
Apart from these attachments, the phone is the most rugged phone we have come across.
It's rated for IP68 water proof resistance, IP69K temperature, dust and water pressure and MIL-STD-810G environment testing.
It can be submerged in waters of up to 1.5M deep for 30 minutes, and be buried in 1M deep concrete for up to 24 hours.
With these durability features, the Ulefone Armor 9 is by far the most rugged, durable and unbreakable smartphone of 2021.
People also read: