Top 22 Free Streaming Services in Australia 2023
Remember the days of truly free-to-air TV? When you had to wait a whole week in between episodes? Remember putting on a timer to record your favourite show because you had to go out that night? However painful that may have been, at least it was free. With Netflix, Foxtel, Apple TV, Disney+ and Stan (only to name a few) trying to sneak into your direct debits, it can feel like you need to take out a small personal loan just to enjoy TV! Thankfully, there are some alternative, free streaming services out there. Utopian lands of great TV at your fingertips that you don't have to pay for. Yes, that's right Australia!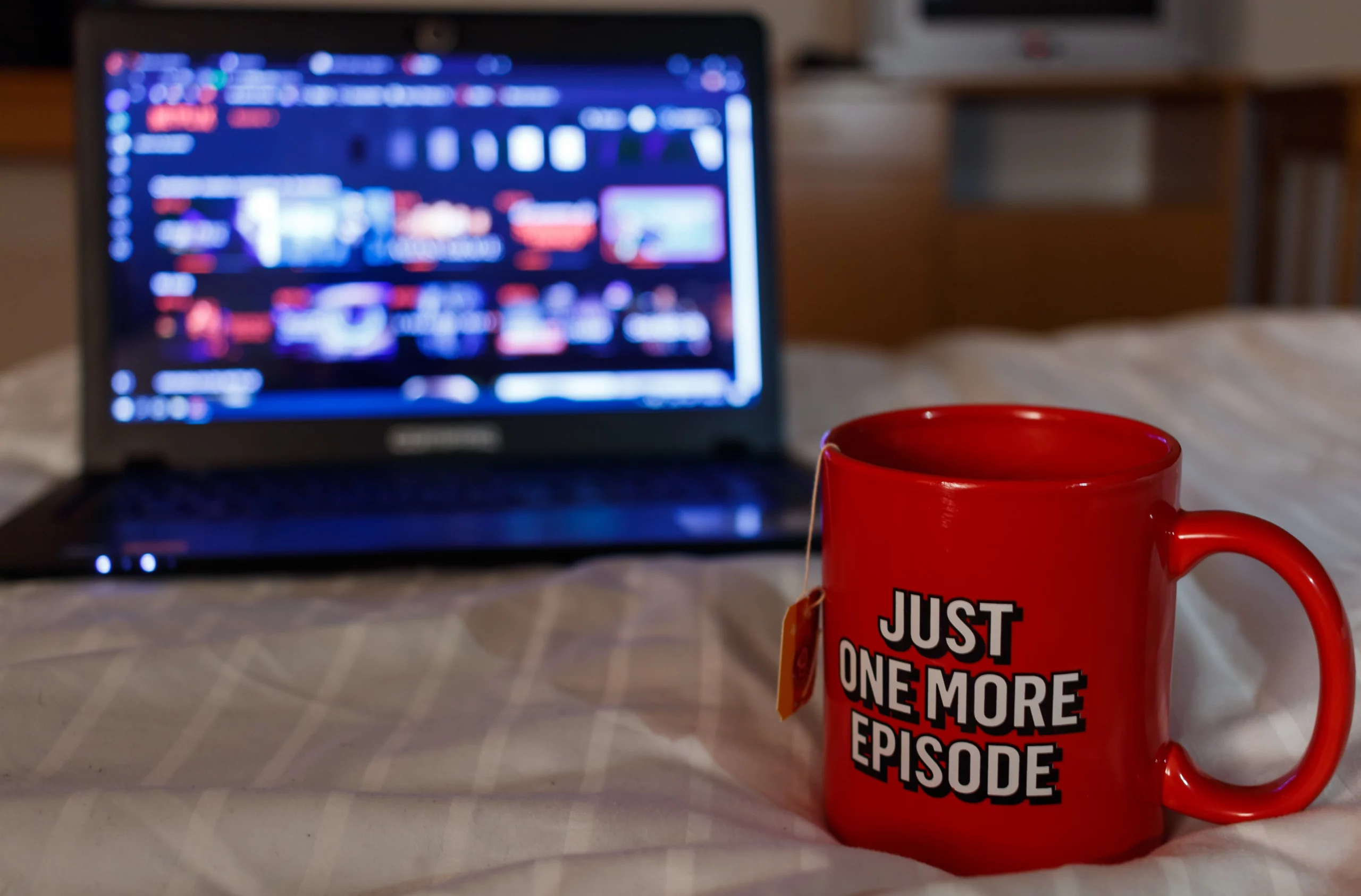 Let's take a look at our updated 2023 list of the best free streaming services. We've added in the new free streaming services for 2023! Whether you're into streaming free movies or binge-watching the latest TV series, we've got you covered.
Disclaimer – the list below may not give you access to the latest season of The Crown or Stranger Things, but it still packs a big entertainment punch.
OK, let's start with free movie streaming services…
Best overall free movie streaming apps Australia
Best overall free TV streaming sites Australia
Quick comparison of free streaming services in Australia
Here's a brief comparison of our full list of 22 free streaming services available in Australia right now!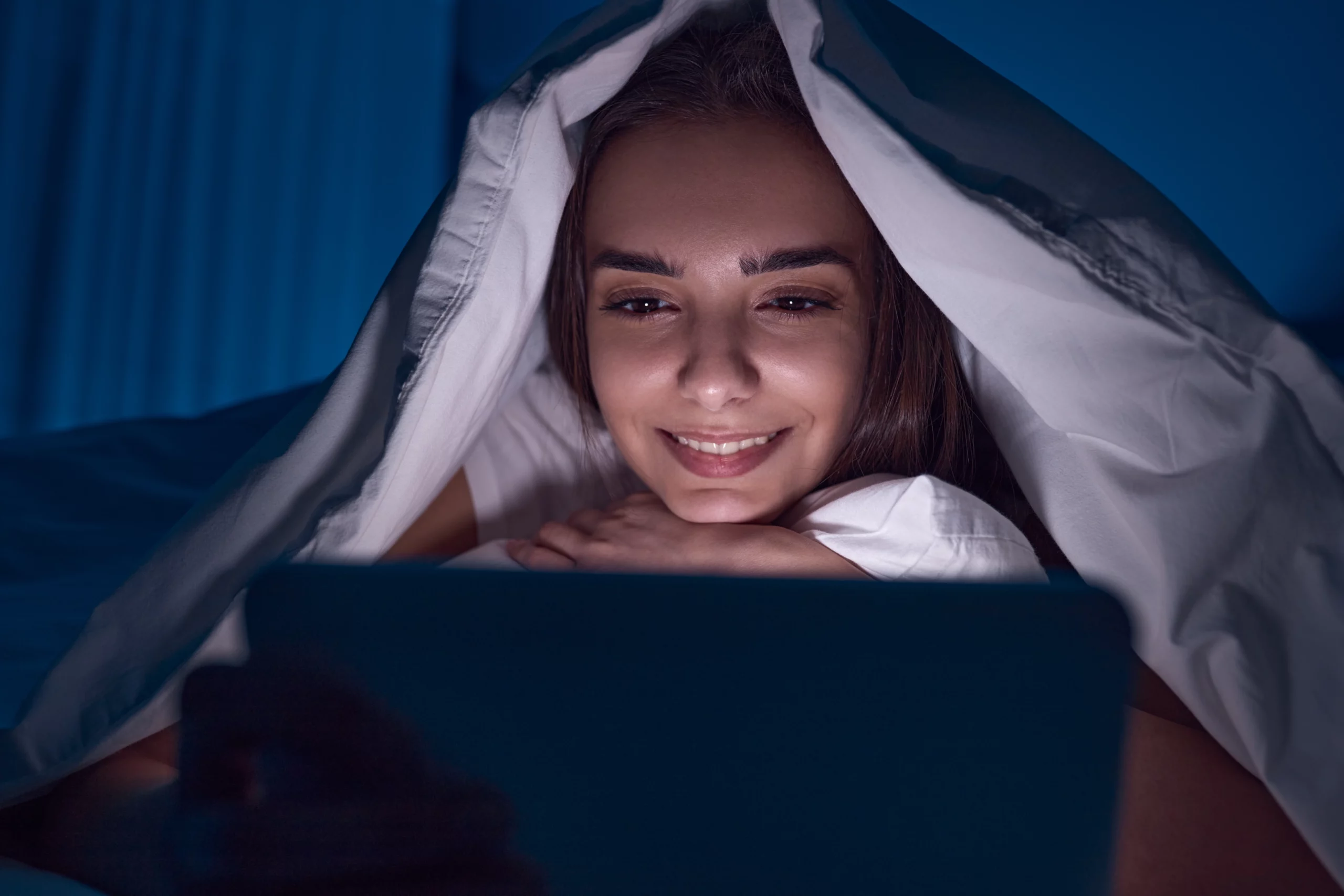 Categories of free streaming services in Australia
Australia has a lot of streaming services on offer. But if you're wondering where to stream for free in Australia, then look no further. Looking for a particular type of streaming service? These are the areas we cover:
Australian free-to-air streaming services
1. 7 Plus
Thanks to free-to-air TV, you already know the wide selection of programs available on Channel 7. Now imagine if you could take control. With free-to-air catch up on Channel 7 Plus you can watch where you want and whenever you feel like it. 7 Plus has something for everyone in the family, from One Tree Hill to Family Guy, plus a decent selection of movies too. Streaming TV for free has never been easier with 7 Plus movies and tv on demand!
Pros: It's got some of the best streaming shows in Australia. And with a huge selection of titles to choose from, you'll never run out of fresh finds.
Cons: Like all free-to-air streaming sites, there are a lot of ads that interrupt your viewing session.
Where to access this service: Watch for free on 7plus.com.au or free streaming app on your relevant device.
2. 9 Now
Missed the whole house reveal of The Block? Fear not, with 9 Now, you can catch-up on all those golden TV moments at your fingertips. In addition to catch-up TV, this free streaming service also has an amazing library of Aussie classics like McLeod's Daughters, addictive reality TV series like Keeping Up with The Kardashians, or documentaries such as Surviving Jeffrey Epstein.
Pros: New TV on demand content is always being added, so there's always something fresh to watch.
Cons: You need to have an account to watch.
Where to access this service: Online at 9now.com.au or using the free app.
3. 10 Play
Imagine a rolling buffet (or sushi train) of The Bachelor, The Bachelorette and Masterchef? In addition to bucket loads of free entertainment, you can also access replays of local and international news, plus any sport that you may have missed with 10 Play. Just create a free account for this free live TV streaming site, and you're in!
Pros: If you're a reality tv addict, this is the place to be. As one of the oldest free to air streaming apps out there, it's had time to refine the website and is pretty easy to use and navigate.
Cons: The library isn't large or varied as some other free to air streaming sites. There is also a paid subscription option, so not all titles are available for free.
Where to access this service: Stream it for free online at 10play.com.au or using the app.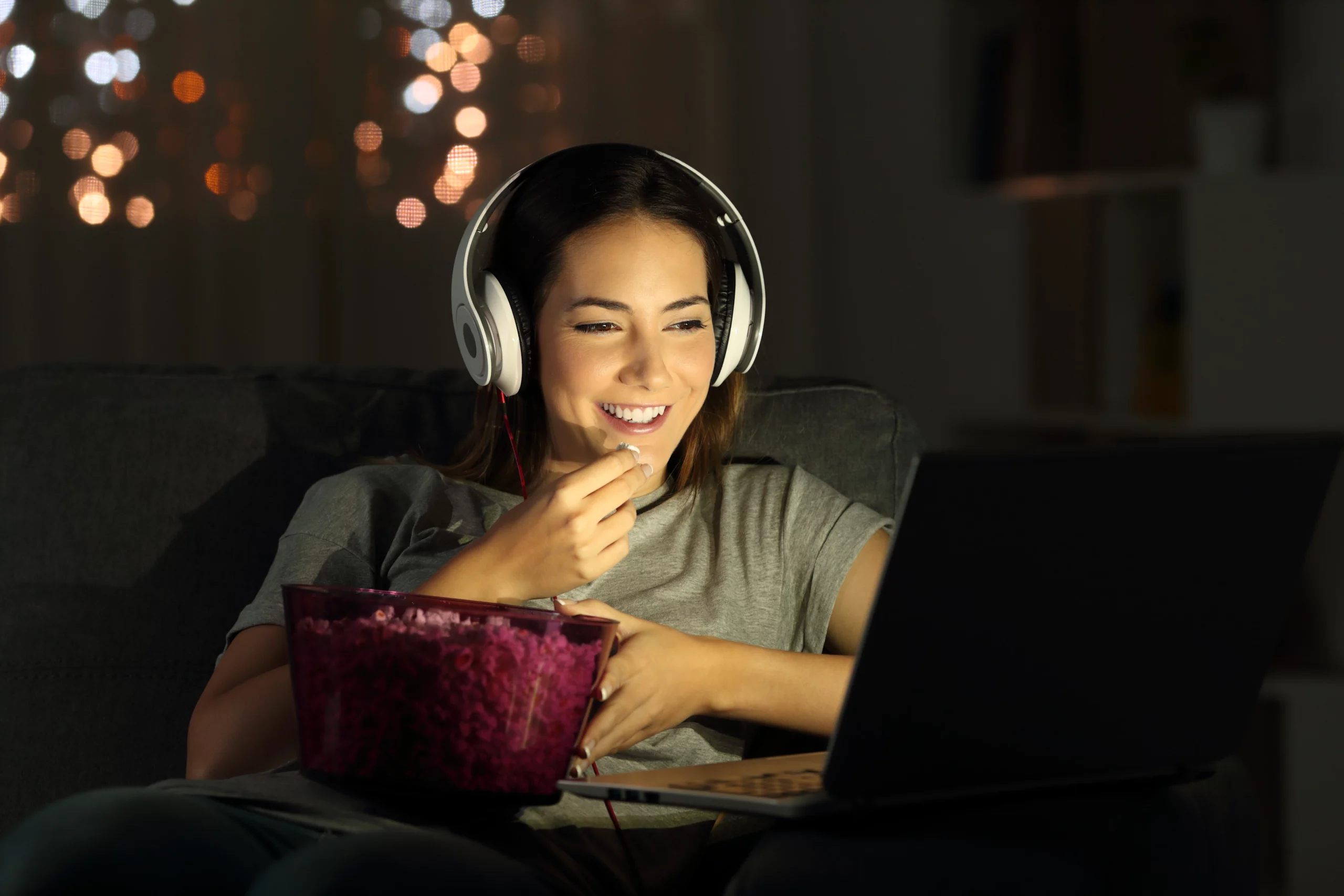 4. ABC iView
ABC iView gives you access to all local ABC channels for free. Whether you're after ABC News, ABC Comedy or looking to keep the kids entertained with ABC Kids. A free account gives you the ability to view a wide range of critically acclaimed local and international content for the entire family. You can watch both movies and TV shows online for free in Australia.
Pros: A great place to get your fix of Aussie shows and UK programs.
Cons: Like other free-to-air channels, you often can only access a few seasons of a show at a time.
Where to access this service: Stream it for free online at iview.abc.net.au or using the app.
5. SBS on Demand
SBS On Demand claims to have sorted through a vast array of content to bring a library of must-watch TV in your lifetime. We know it's a hefty promise, but with an impressive library of world movies and award-winning series, SBS On Demand is a gold mine, and yes you guessed it, it's a free streaming service.
Pros: A huge library of totally free titles to explore with both Australian and international options. There's also a good mix of support for indie titles and minority groups while still having mainstream titles.
Cons: Its phone and smart device navigation is not as smooth as other free Australian streaming platforms. E.g. every time you hit back you'll be taken to the top of the home page – not to the page or section you were on previously.
Where to access this service: You can access it at sbs.com.au/ondemand or through your relevant device.
Free streaming service with library card
6. Kanopy
If you're a movie buff, we've got the streaming service for you. Kanopy is a unique, free streaming service that has partnered with public libraries and universities to bring you access to thousands of ad-free films and series. So, if you're a uni student or have a library card, Kanopy might become your next best friend.
Pros: Access to heaps of titles for free that you can't get anywhere else. You can use watch through Kanopy Kids for a selection of free kid-friendly content.
Cons: You need to be a uni student or have a library card with a participating library to stream for free. Also, your library or university may not have access to the full catalogue of films and shows.
Where to access this service: You can stream it free on your laptop, through a Chromecast or on any smart TV.
7. Beamafilm
If you love free documentaries, indie films, and local productions, then Beamafilm is for you! All you need is your library card and you'll have free access to a wide range of film festival, oscar-nominated, and homegrown films.
Pros: View hard-to-find indie films from the Criterion Collection and Cannes Film Festival. Have you noticed how hard it can be to stream Australian films in Australia? Weird, right? Well, this is a great streaming service if you do want access to local movies.
Cons: Need to be a member of a participating library to access for free.
Where to access: Visit beamafilm.com or download the free streaming app.
8. Hoopla
Hoopla is another free streaming service you can access with your local public library membership.
Pros: You can also stream TV, audiobooks, and music for free and access eBooks, comics, and magazines.
Cons: Need a library card from participating area to watch for free.
Where to access: Online at hoopladigital.com.au or download the free Hoopla app.
9. Story Box Library
Reading with your kids is important to develop their linguistic competencies but sometimes you just need a break. So if you need to occupy the kids for a while but still want them engaged in learning, Story Box Library is a fantastic site! Filled with a diverse range of Aussies and New Zealanders reading local books out loud on video.
Pros: All local stories, illustrations, and short films for kids. Plus, every video has Closed Captions and there is no advertising on the site or videos.
Cons: Only free for students and families from participating schools and libraries.
Where to access: Online at storyboxlibrary.com.au or download the app.
Where to stream kid-friendly videos for free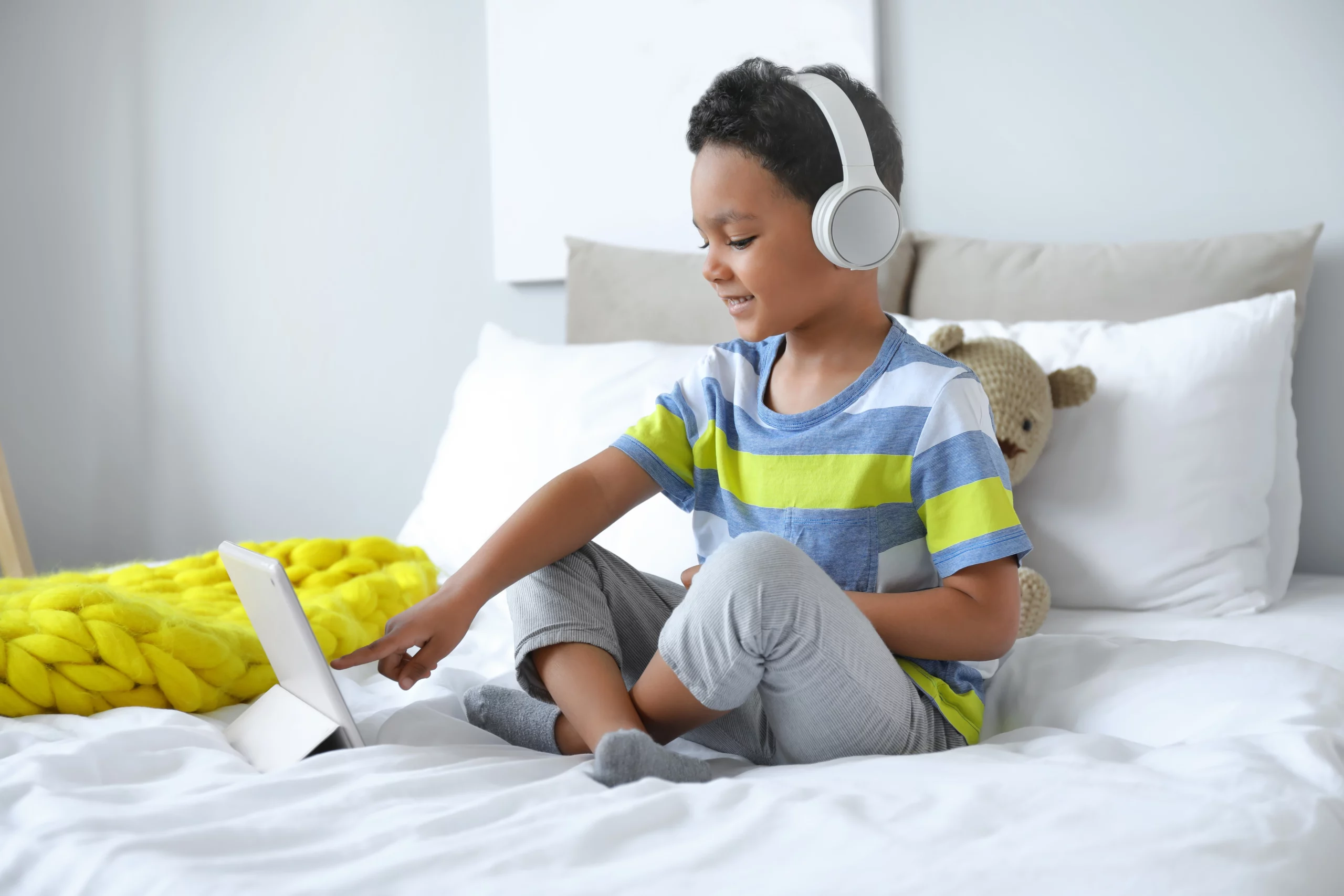 10. Kidoodle.TV
The internet can be a scary place and we're all concerned about how to create a safer viewing experience for our children. Thankfully, you don't just have to rely on YouTube for free kids' shows and movies. Kidoodle is a great alternative viewing platform for kid-friendly videos. With increasing concerns over access to unsuitable material, this service couldn't have come at a better time.
Pros: It's a safer free streaming app for children than alternatives like YouTube. And it's available across several platforms, which is great for accessibility.
You also have two options for free streaming: guest or freemium. The guest option means you can watch for free without registration or signup. And freemium gives you extra parental control like bedtime curfew, screen time limits, and title filtering.
Cons: You have to download the app to use it. And it does have ads, which is usual with free services but still not great for kids. But there is a premium option for $5 a month to get the ad-free experience.
Where to access this service: You can watch kid shows for free through the relevant app for your device.
Arts, Educational, Historical, and Foreign Langauge free streaming sites
11. Stream – Sydney Opera House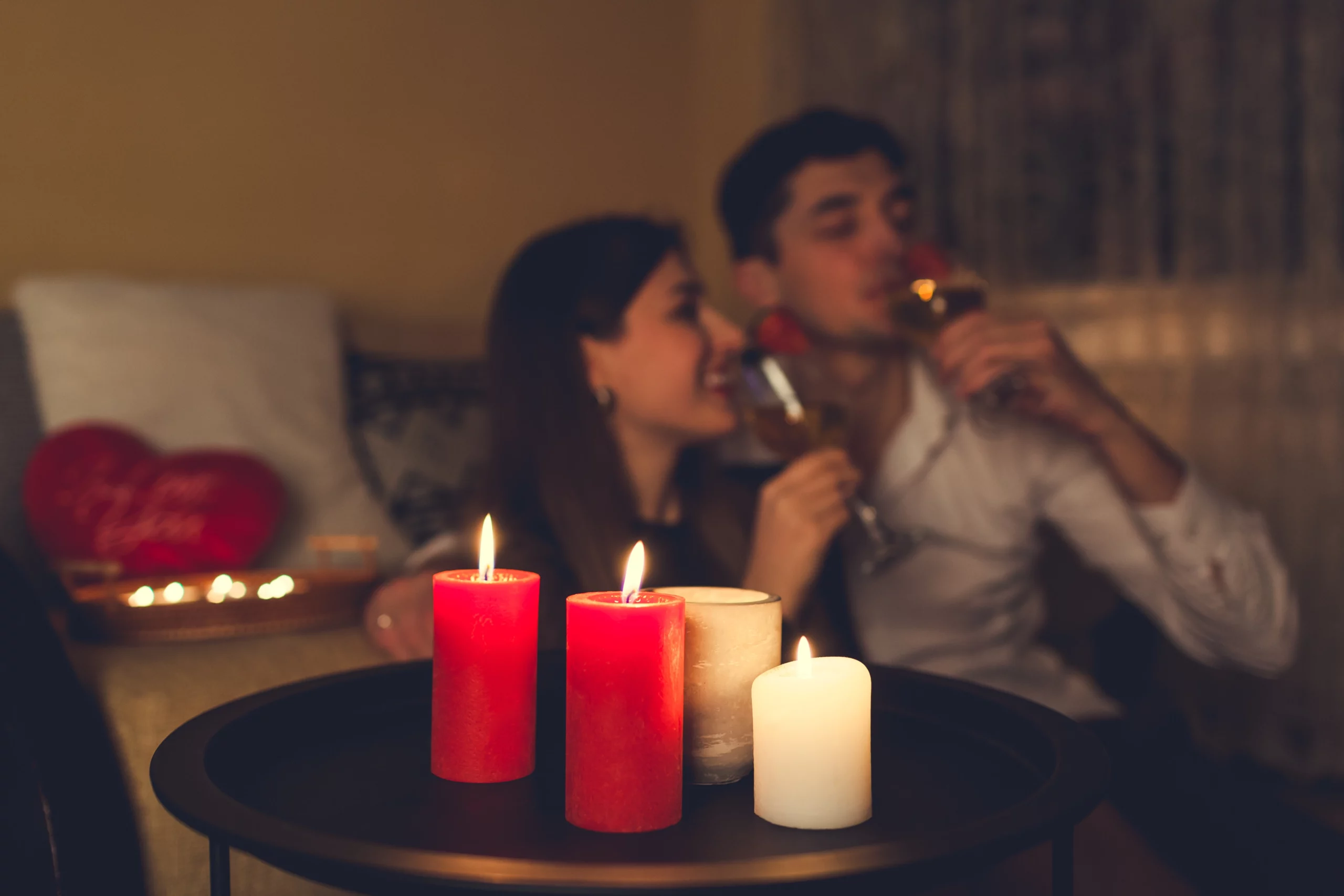 If you're feeling a bit fancy and looking for a cultural experience, you'll be excited to learn about the Australian streaming service, Sydney Opera House. It's our favourite new streaming service that's pretty different from all the others. COVID-19 has impacted all industries and the arts have had their fair share of losses. But now, with this streaming service, you can plan a romantic date night at home that won't break the bank. They've got a bunch of free performances to explore as well as paid options.
Pros: Access to free, local content from Australian artists as well as foreign productions.
Cons: There is a relatively small selection of free titles at the moment. But this is a new free streaming service in Australia so the range will hopefully grow over time.
Where to access this service: Visit the website at stream.sydneyoperahouse.com or the relevant smart device app.
12. European Film Gateway
If you historian, a history buff, or just a curious mind, then the European Film Gateway is a great free streaming site to access. Boasting a collection of hundreds of thousands of historical European film documents, you can view rare features films and documentaries, newsreels, and other documents all for free.
Pros: Content from over 40 film archives throughout Europe with several curated collections on World War 1.
Cons: No mainstream content to watch, this a very niche free streaming website. Subtitle availability is also hit-and-miss, so it might be time to start studying some new languages if you're a keen viewer.
Where to access: Visit the site at europeanfilmgateway.eu
13. Cineteca Milano
Are foreign language films your thing? Cineteca Milano is a great find for lovers of niche international cinema, especially the Italian variety. The organisation has been around since 1947 and it is dedicated to film conservation – if you're ever in Italy be sure to check out the underground archive using the augmented reality equipment!
Pros: Free access to rare films from Italy and around the globe.
Cons: Many of the full-length feature films are not free, but they are quite cheap to rent. Also, some of the films are not available to stream online and would require travelling to Italy to view them at the cinema!
Where to access: Watch for free online at cinetecamilano.it
14. Internet Movie Archive
Another movie archive that gives your free access to stream films ad-free. The Internet Movie Archive has more classic mainstream films, shows, and videos than some of the other sites out there. So you will probably be able to find things you remember from childhood that are harder to access these days.
Pros: A large mix of feature films, series, anime episodes, classics, and rare footage like commercials and news reports.
Cons: Film quality can vary with some uploads being high-res and others being very low-res.
Where to watch: Visit the site at archive.org/details/movies
15. National Film and Sound Archive of Australia
Take a trip through time with the National Film and Sound Archive of Australia. With nearly 4 million works in the collection, you'll be able to view everything you ever wanted to know about Australia through its film and sound archives – including almost 6000 home movies!
Pros: Easy to deep dive into different eras of Australian history with access to rare footage and historical documents.
Cons: It can be difficult finding videos unless you are searching for something in particular as the site favours curated collections over lists of content available.
Where to access: Visit the website at nfsa.gov.au
16. TED
Think of any idea you can and we guarantee someone has given a TED Talk on it. You can explore a lot of different ideas and topics from a wide range of people in just a few clicks. Spend some time looking through and you will be able to amaze your friends with your random assortment of worldly knowledge and theories at your next catch-up.
Pros: If you don't want to sit through a whole video you can quickly scan through the view transcript – a great resource for students!
Cons: There is some advertising but it is pretty minimal compared to other free streaming sites.
Where to access: Visit the site at ted.com or download the free app
Best free anime streaming services
Looking for the top free and legal anime streaming services in Australia? We've found your best choices for free English dubbed and subbed anime. Although there's not a heap of free anime services in Australia these two options are sure to satisfy your anime needs.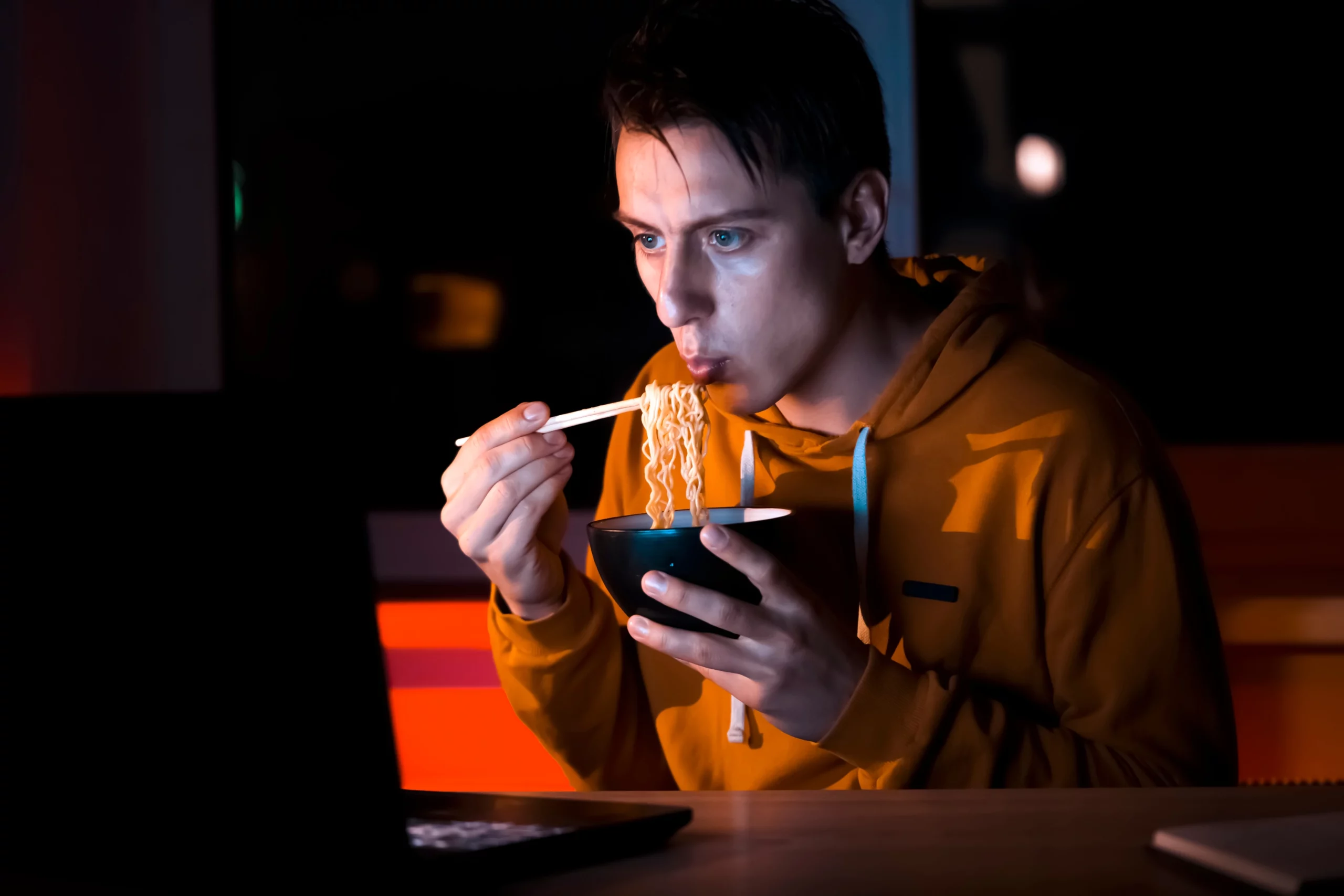 17. Crunchyroll
Trusty old Crunchyroll has been around for over a decade now and it's always a safe bet when you need your anime fix. You can use the anime streaming service for free (with ads) and watch your favs like Attack on Titan, Naruto, and Bleach.
Not everything is available with the free account but there is a lot on offer!
Pros: A lot of English subbed animes you can watch for free.
Cons: The ad frequency makes it difficult to get immersed in the story. They pop up every six and a half minutes and aren't skippable. Also, quite a few classic titles like Cowboy Bebop, Trigun, and Berserk are region restricted. So even though the service has them, you won't be able to access them unless you have a VPN.
Language and subtitle note: A lot of the anime movies and shows are in Japanese with English subtitles only. This may be a good or bad thing depending on whether you like to watch subbed or dubbed anime.
Where to access this service: You can watch anime for free on their free streaming website crunchyroll.com, or get the relevant app for your device.
18. Funimation (now combined with AnimeLab)
AnimeLab has merged with Funimation to create an anime streaming service that offers free content and a premium subscription. Unfortunately, it does come with some ads. But unlike other free streaming options, the ads are grouped into just two groups. So you're viewing experience is fairly undisturbed. There is also the option to mute the ad built into the player so you can at least avoid hearing the ads.
Pros: It offers both dubbed and subbed anime options so you can listen the way you prefer. The interface is also newer than Crunchyroll and feels less clunky.
Cons: it's hard to tell what's included in the free membership when you're scrolling through the library. You have to click on the title and scroll down to see if it's subscription access only, which can get annoying very fast. There also aren't as many free titles as other anime streaming services like Crunchyroll.
Language and subtitle note: A lot of the free titles are in English dub only, with other languages restricted to paid subscriptions. This is a flipped approach to when the streaming service first launched and most free options were in Japanese with English subs. It may be a good or bad thing, depending on whether you like to watch subbed or dubbed anime.
Where to access this service: You can watch anime for free at funimation.com/shows, or get the relevant app for your device.
Free alternative streaming sites to Netflix
If you're looking for a free Netflix alternative these sites come the closest with free feature-length films on offer and television shows.
19. Tubi
If you have an exploratory nature and don't mind digging for hidden gems that no one has heard of, Tubi TV is where you should be looking. And don't worry, yes it is legal!
Launched in Australia in 2019, this free streaming service has thousands of movies and series you may never have heard of. If you are feeling adventurous, this might not be a bad place to start. Being 100% ad-supported, it's a top streaming service that's completely free.
Pros: No sign-up is needed to watch! Plus there's lots of old-school and alternative content to explore. If you're a bad movie lover, this is a gold mine for watching those movies online for free!
Cons: It can be quite a dig through the low-budget or alternative titles to find mainstream films and shows.
Where to access this service: You can access it at tubitv.com or download the free app.
20. Plex
With this streaming platform, you can watch movies and TV shows for free and store your own digital video files in a library. Although Plex offers fewer options than other free streaming sites, like Tubi, it has one of the widest ranges of free live television channels. With so many options at your fingertips, you're sure to find something new to pass the time.
Pros: You don't have to sign up to watch films or television shows for free. You can also watch over 200 live channels for free.
Cons: Limited selection of titles on offer to watch for free.
Where to access the streaming service: You can watch online at.plex.tv/en-au or on your relevant app or device.
21. Rakuten Viki
For all those Asian drama lovers out there, say hello to Viki. The same parent company as the popular amazon ebook alternative, Ratuken Kobo. Viki is the top free streaming service choice if you're looking for a legal way to get your Korean Drama and K-pop fix. Filled with tons of movies and TV shows from countries including Korea, Japan, China, and Taiwan. They also have original content on offer, so you'll be entertained forever. They do also have a paid subscription with higher-res videos and access to some exclusive content. But with so much on offer for free, you won't miss the premium experience.
Pros: A rare and perfect find for people who love foreign language shows. There are also heaps of free shows available and subtitles in a variety of languages. And you can choose to skip an ad after 5 seconds instead of waiting for it to complete. A lot of other free streaming sites don't have skippable ads, so it's a pretty exciting find!
Another big point in favour of the streaming service is that you can easily see what content is free. So you can easily scroll through the titles and know that when you pick something you'll be able to view it.
Cons: There's usually a delay on English subtitles for new uploads, which can be infuriating when you're hooked on something good.
Where to access this service: You can watch Asian dramas for free at viki.com or get the free streaming app for your device.
22. YouTube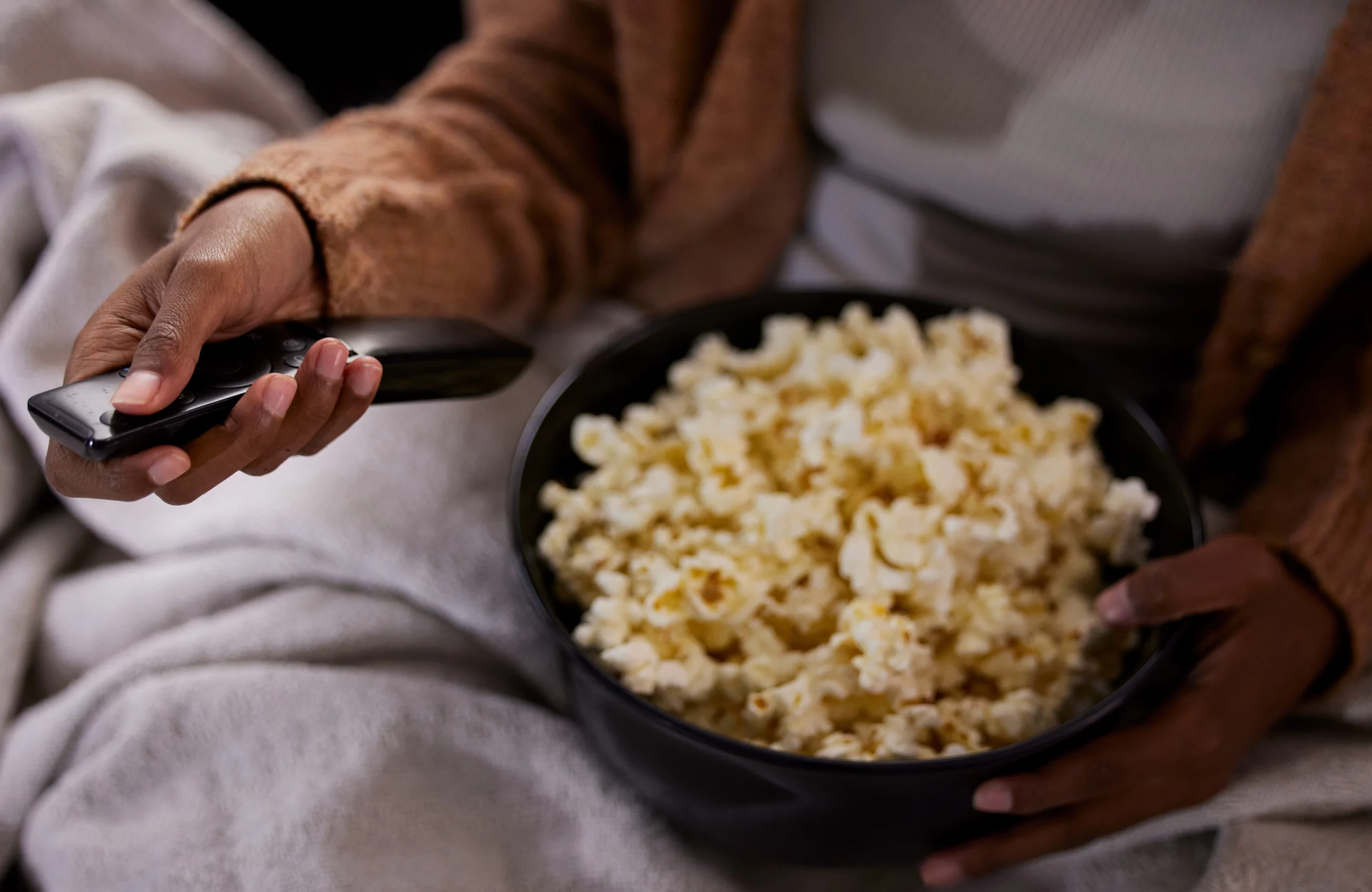 Okay, okay, everyone knows this one. But did you know that YouTube is home not only to vlogs, review channels, unboxings, how-tos, gamers, and crash courses? It's also a gold mine for web series, documentaries, short and feature-length films, animated shows, old films that are now in the public domain, plus heaps of other types of professional productions. The trick is in knowing what to look for. So we'll break down some of the secret gems of YouTube for you and how to find them.
Pros: Creators have the ability to place chapters in their videos, making it easy to skip past sponsors or skip to a part of the video you're interested in.
Cons: Constant ads across the free service both before, during, and after a video.
Where to access the service: Watch for free on youtube.com or get the YouTube app for your relevant device.
Here are the top free things to look for on YouTube:
Classic films
Despite being in the public domain, some old or classic films can still be hard to find. Youtube is one of the top places to find them for free. Classics from the silver screen like My Man Godfrey are readily available, as are old school westerns like McLintock.
Web-series
Web series had a big boom a few years back on YouTube. They are usually adaptations of classic stories told in the format of a vlog. Perhaps the most well known is Emmy-winning The Lizzie Bennet Diaries (adapted from Jane Austen's Pride and Prejudice) created by Hank Green and Bernie Su.
Documentaries
YouTube is the place to go for more in-depth documentaries – particularly when it comes to true crime. There's usually a lot more original uncut material to sink your teeth into compared to heavily produced shows on paid streaming services. If you think serial killers like Ted Bundy were bad, wait till you see what Netflix didn't show you.
Animated shows
There are some awesome, professional animated shows available for free. Like Bee and Puppycat (now a new show on Netflix!) from the Cartoon Hangover channel. This channel is a great place to find cartoons for adults.
Netflix documentaries
Netflix has released several documentaries for free on YouTube since the impact COVID-19 has had on education and access to resources. You can see the playlist here. You can also get professional documentaries from channels like National Geographic.
Free movies with ads
YouTube now has some movies available for free through their site with ads.
Top free streaming service to keep your eye on for the future
CONtv
This streaming service declares itself to be for the ComiCon fans. If you're looking for something nerdy, strange, unique, or wonderful then CONtv is one to look out for. It's currently only available in the US but has plans to expand internationally in the future. A combination of genre shows and films, original content, and user-generated content makes this a playground for adults to explore and have fun. Have fun and geek out with a community of like-minded film and TV lovers.
What streaming apps are free right now?
Good news! All of the streaming services we mentioned in this blog have their own app! This means you can watch on-demand content, including reality TV, award-winning movies and more, anywhere and anytime you want!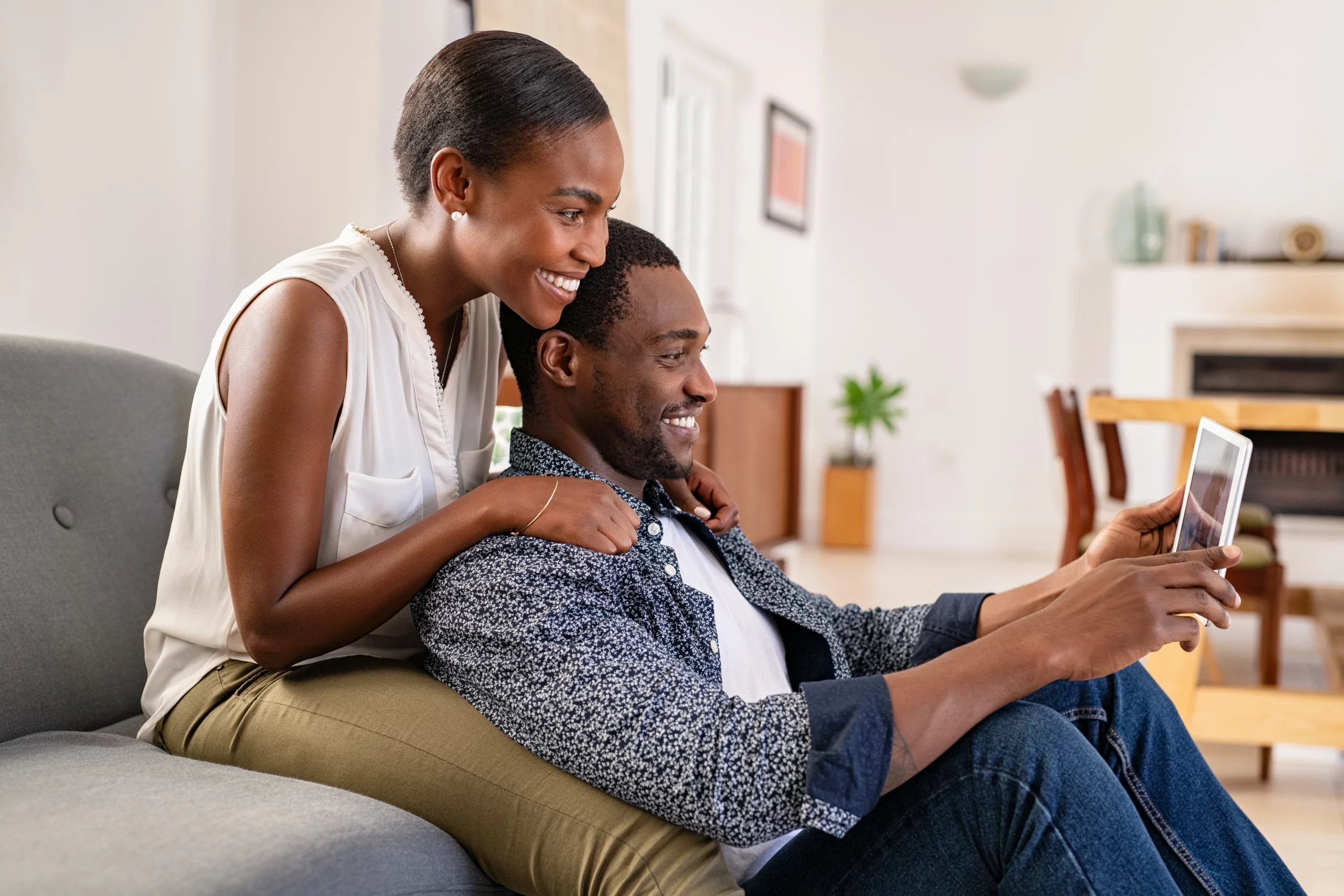 And there you have it, our list of the top free streaming services available in Australia! So if anyone ever asks you, "where can I stream for free?" you know what to tell them.
However, if you can't do without Disney or thrive on the lunchtime conversation about the latest Netflix series, there are a myriad of paid streaming platforms to choose from. And if you need a little help with your entertainment bill, you can always apply for a Swoosh Cash Loan. Learn how to apply for a payday loan online today or speak to our friendly team about our fast and easy secured loans (loans using car as collateral).
You May Also Like: