Free Things to Do in Sydney
Nicknamed the 'Harbour City' and home to some of Australia's most well-known attractions, Sydney offers visitors a rich multicultural experience and a glimpse at luxury living. Along with its stunning architectural marvels and unique natural beauty, Sydney is also known for being pretty pricey. So Swoosh to the rescue! We've made a list of the best free things to do in Sydney. So that you can make your next visit a spectacular one without breaking the bank.
Overview:
Free things to do in Sydney CBD
Sydney CBD is a busy hub of activity, but it's also home to some of the most beautiful natural wonders. These free experiences will ensure you can get intouch with mother nature right in the heart of Sydney without selling a kidney to do it!
Whale Watching
Whales are majestic and surprisingly elegant creatures. Catching a glimpse of them in their natural habitat can be an experience of a lifetime. The Sydney coastline is one of the best places to catch a glimpse of the beautiful giants.
Try these whale watching hotspots:
Beaches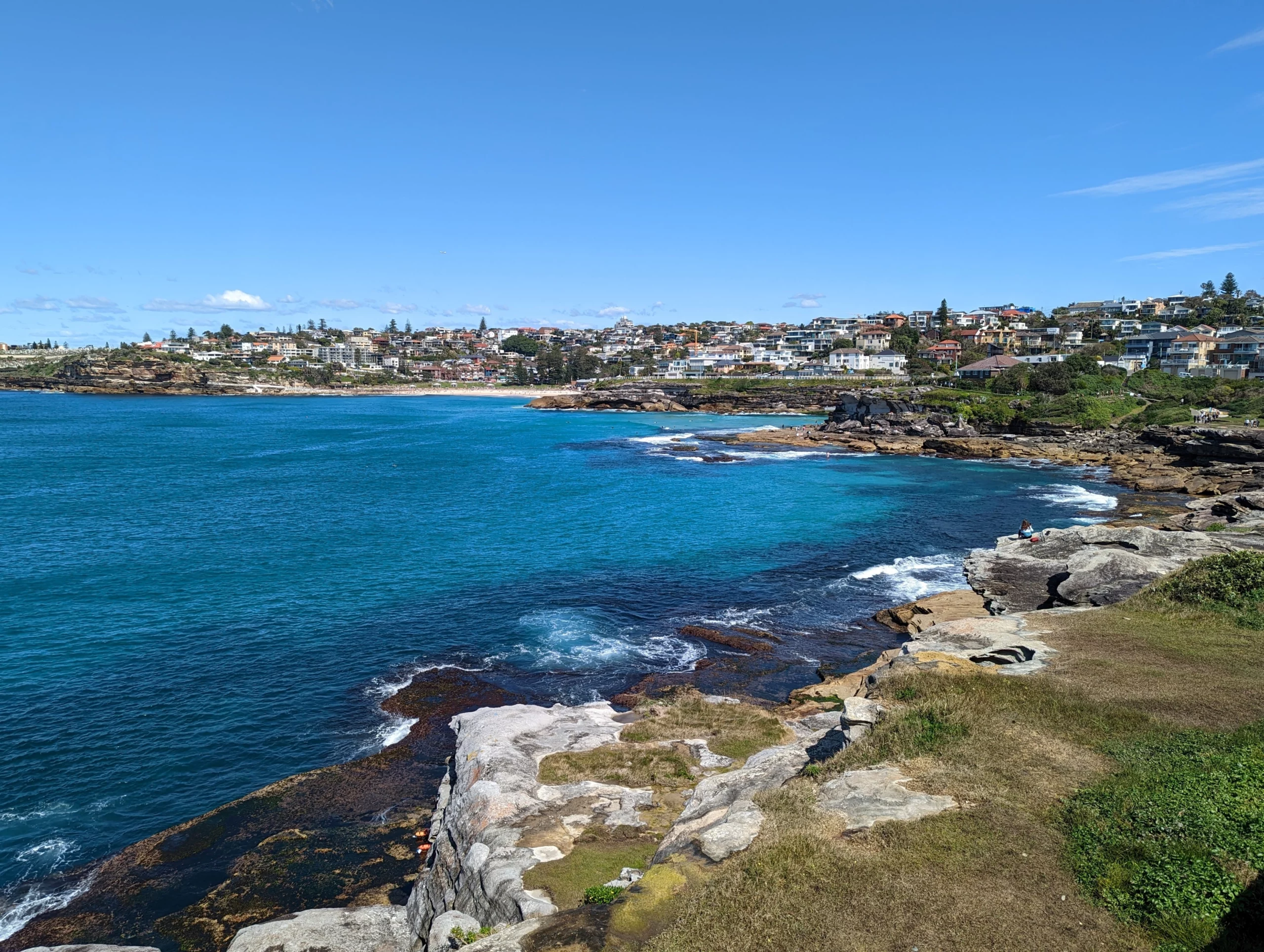 The natural beauty of Sydney beaches is famous. Framed by rugged coast and boasting white sand, blue water, and lush marine life, Sydney beaches are a natural playground for everyone. Most importantly–they're free!
Visit some of Sydney's most famous beaches:
The Royal Botanic Garden Sydney
Located right next to the famous and epic Sydney Opera House, The Royal Botanic Garden Sydney (TRBGS) is Australia's largest botanic garden. Spanning an incredible 416 hectares, this incredible space showcases plant collections from across the world, with a heavy focus on plants from Australia and the South Pacific. A key focus of the TRBGS is honouring the traditional custodians of the land and celebrating ingenious heritage through educational experiences, guided tours and themed gardens. And best of all, entry is free!
Things to do in Sydney at night for free
Sydney at night is a magical place. It's vibrant and full of multicultural delights that will transport you to another world. If you're looking for some nighttime Sydney fun that won't put you in debt, check out these awesome places and experiences.
Luna Park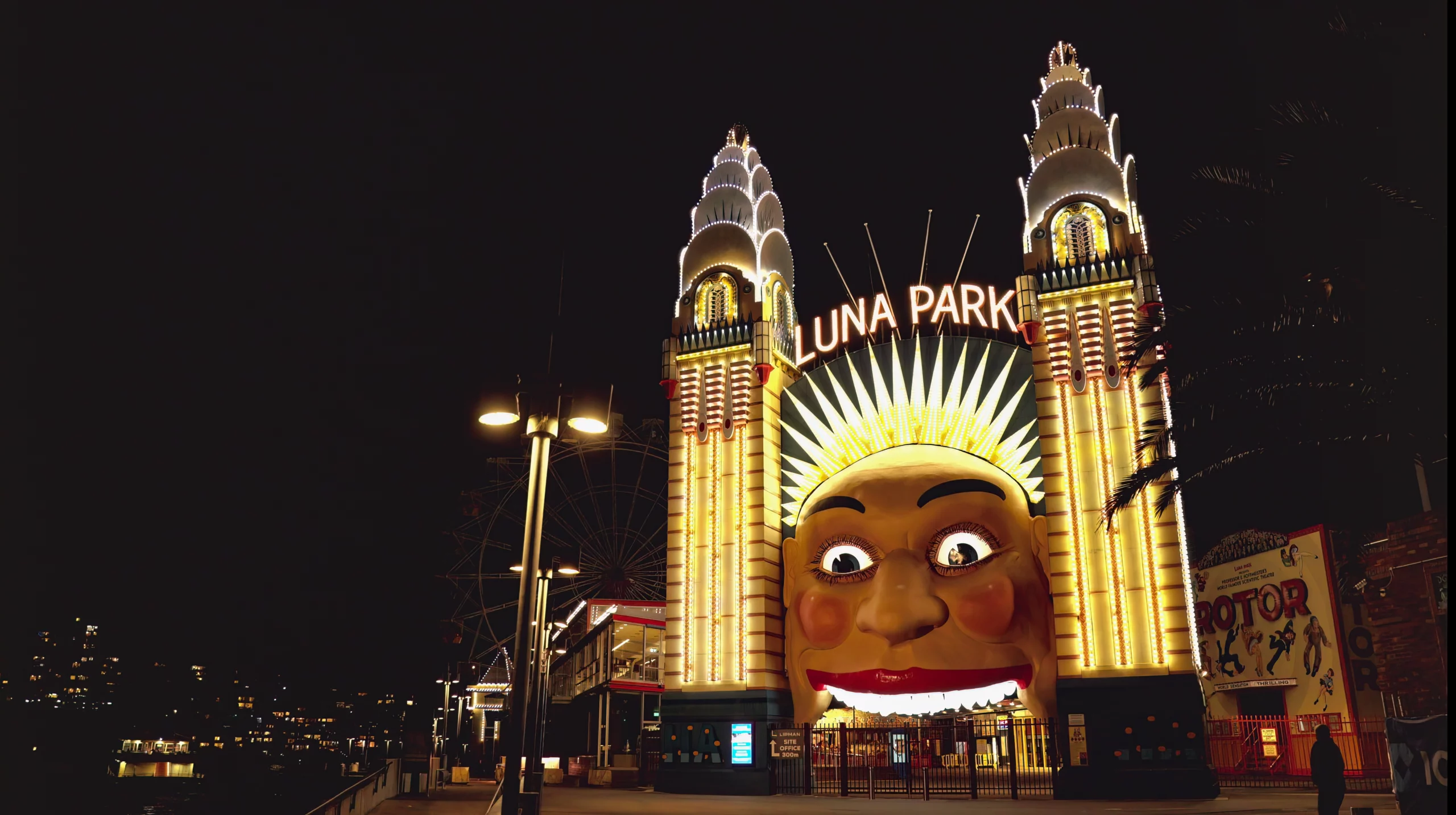 Luna Park is an amusement and theme park which offers historical carnival decorations, bright lights, and an electric atmosphere. While you will need to pay for a daily pass in order to go on any rides, entry to the park is completely free. So if you can't stomach the $34-$75 it could cost to get a daily pass, consider taking a free stroll through the park at night. There's plenty of food and drink choices, bright lights, and free entertainment to make it a worthwhile visit. If you want to treat yourself and grab a daily pass, make sure you book ahead online so you can grab the cheapest price possible.
Fairy Penguins at Manly Wharf
Manly Wharf is home to the cute and endearing fairy penguin. Every night, these sweet little creatures come in pairs to nest at Manly Wharf. So if you're looking for a romantic night out in Sydney with a special someone, why not head down to Manly Wharf to have a picnic and watch these tiny cuties.
The Sydney Harbour Bridge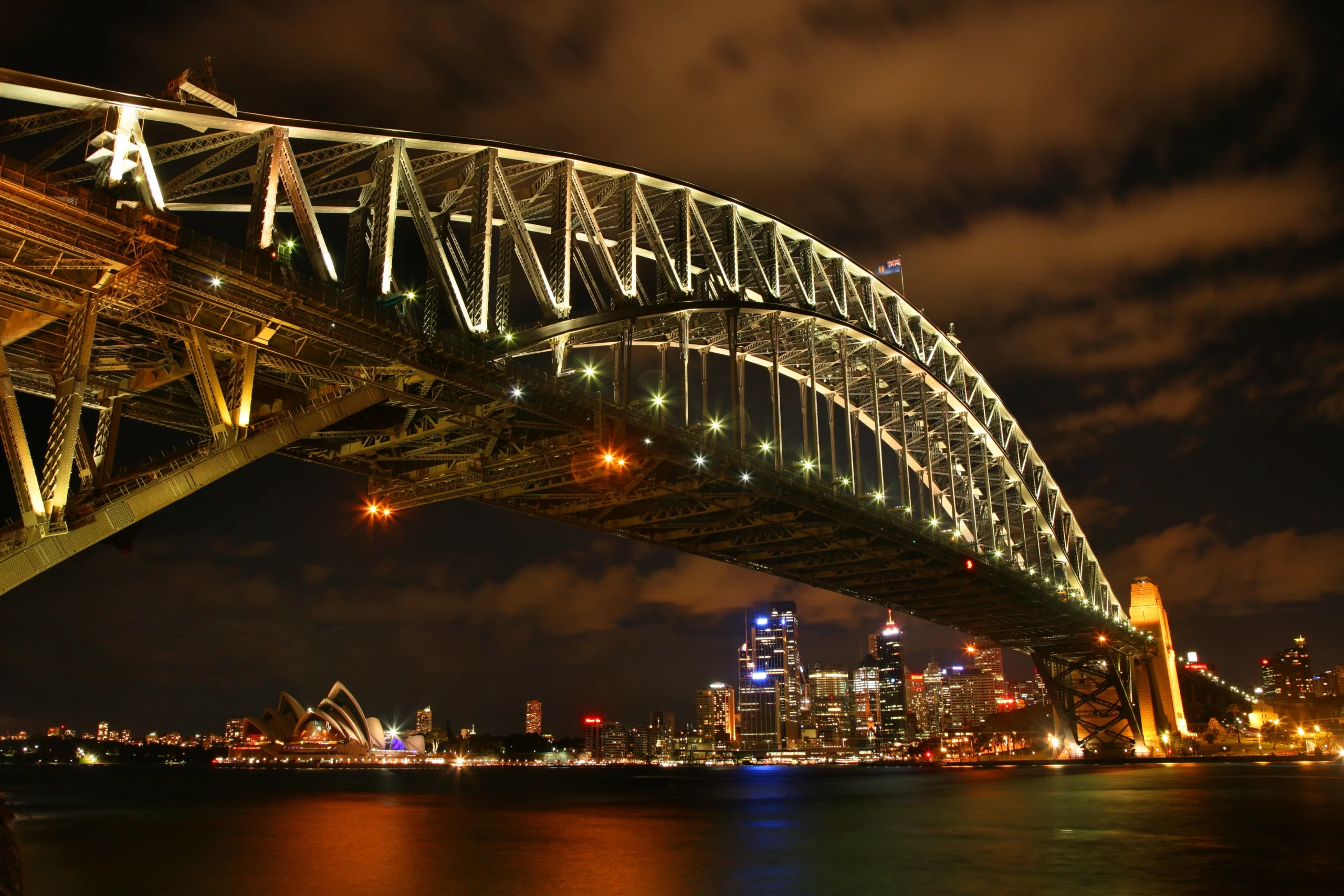 Whether seeing it up close or from far away, Sydney Harbour Bridge is an epic landmark that is recognisable worldwide. Climbing the Sydney Harbour Bridge is a popular activity for those who are brave (or insane) enough to handle heights. But if you're low on cash and feeling a little woozy just thinking about it, why not walk across the bridge instead? It takes roughly 20 minutes to walk across and, if you do it at night, you'll get stunning views of the Sydney city lights reflecting off the harbour. It's also completely free so you can put your wallet away and just let yourself enjoy the breathtaking views.
Free things to do in Sydney on a rainy day
So you've decided to spend the day in Sydney but dark clouds have moved in and are threatening to rain on your parade? No need to worry! Sydney has plenty of rainy day solutions for visitors so that you can still have a great day regardless of those stormy skies! Check out these free rainy day options.
Art Gallery of New South Wales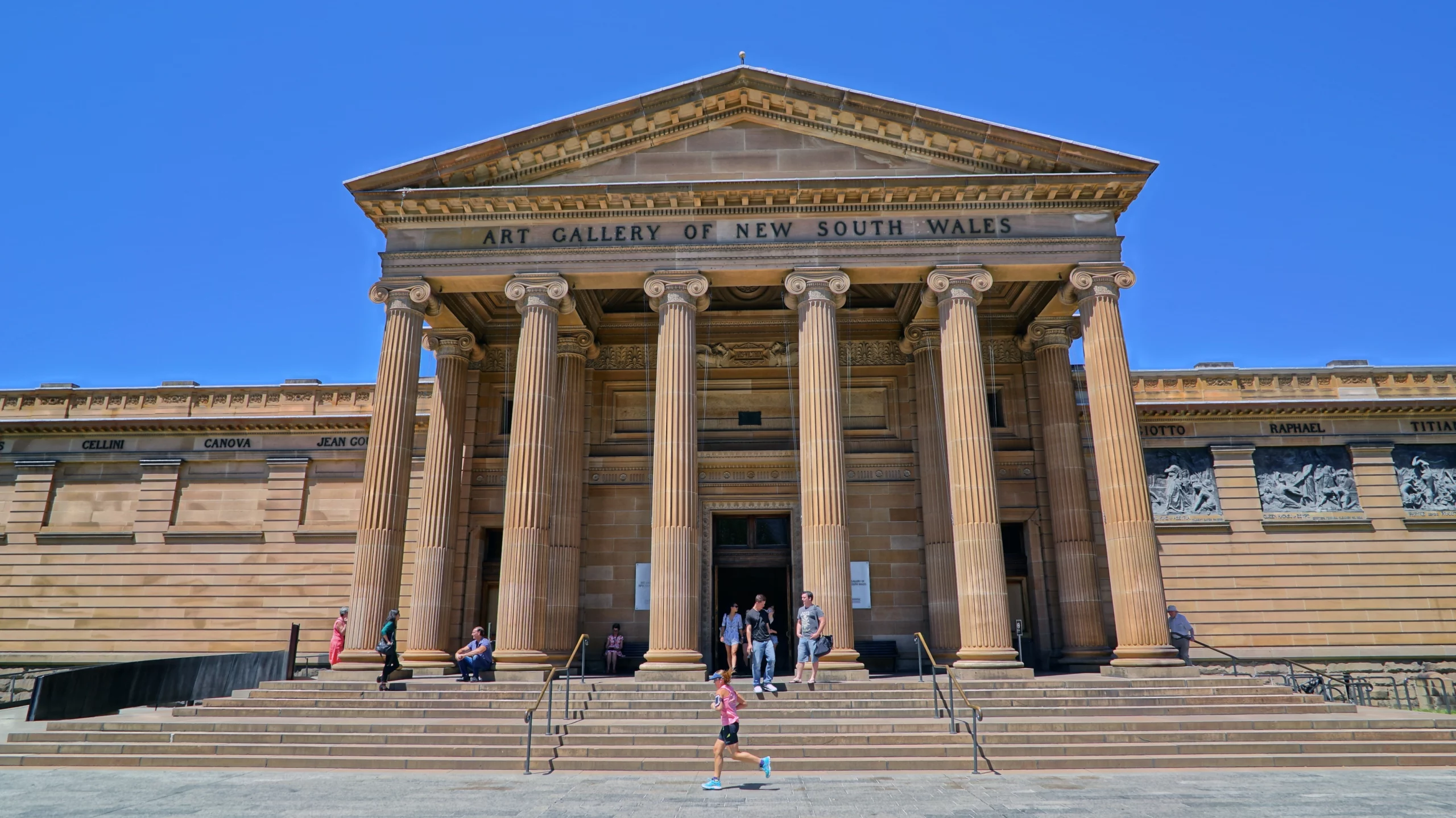 One of the largest galleries in Australia, the Art Gallery of New South Wales offers both a taste of culture and shelter for a rainy day. Open 7 days a week with free entry, the gallery offers visitors the chance to see some of the most significant pieces of Australian, European, and Asian art.
Chau Chak Wing Museum
The Chau Chak Wing Museum is a relatively new museum devoted to showcasing art, science, history, and ancient cultures. The museum displays items from ancient Rome, Greece, Egypt, and art of First Nations people with 70% of items on display not seen in over 20 years. It's open 7 days a week and entry is free. You'll keep dry and your wallet in your pocket while you explore some of the world's greatest treasures.
Australian Museum
Ever wanted to see a funnel web spider without the danger of getting bitten? Or maybe you've wanted to get closer to some of Australia's deadliest creatures but you're pretty attached to being alive? The Australian Museum is the place for you! Get up close and personal with some of Australia's scariest fauna (don't worry, they're stuffed) or explore Australia's rich indigenous history. Most importantly–entry is free!
Free things to do in Western Sydney
Heading to Western Sydney for a day out but want to leave your credit card at home? No worries! These free outdoor activities will keep you and the family entertained all day while you keep your wallet in your pocket!
The Great River Walk
Put on your best walking shoes, pack a picnic, and grab your bike, the Hawkesbury-Nepean River is calling you! The Great River Walk runs along the Hawkesbury-Nepean River and Penrith at the foot of the Blue Mountains. It offers stunning natural scenery, the chance to view local wildlife, and signs displaying historical stories along the way.
Blaxland Riverside Park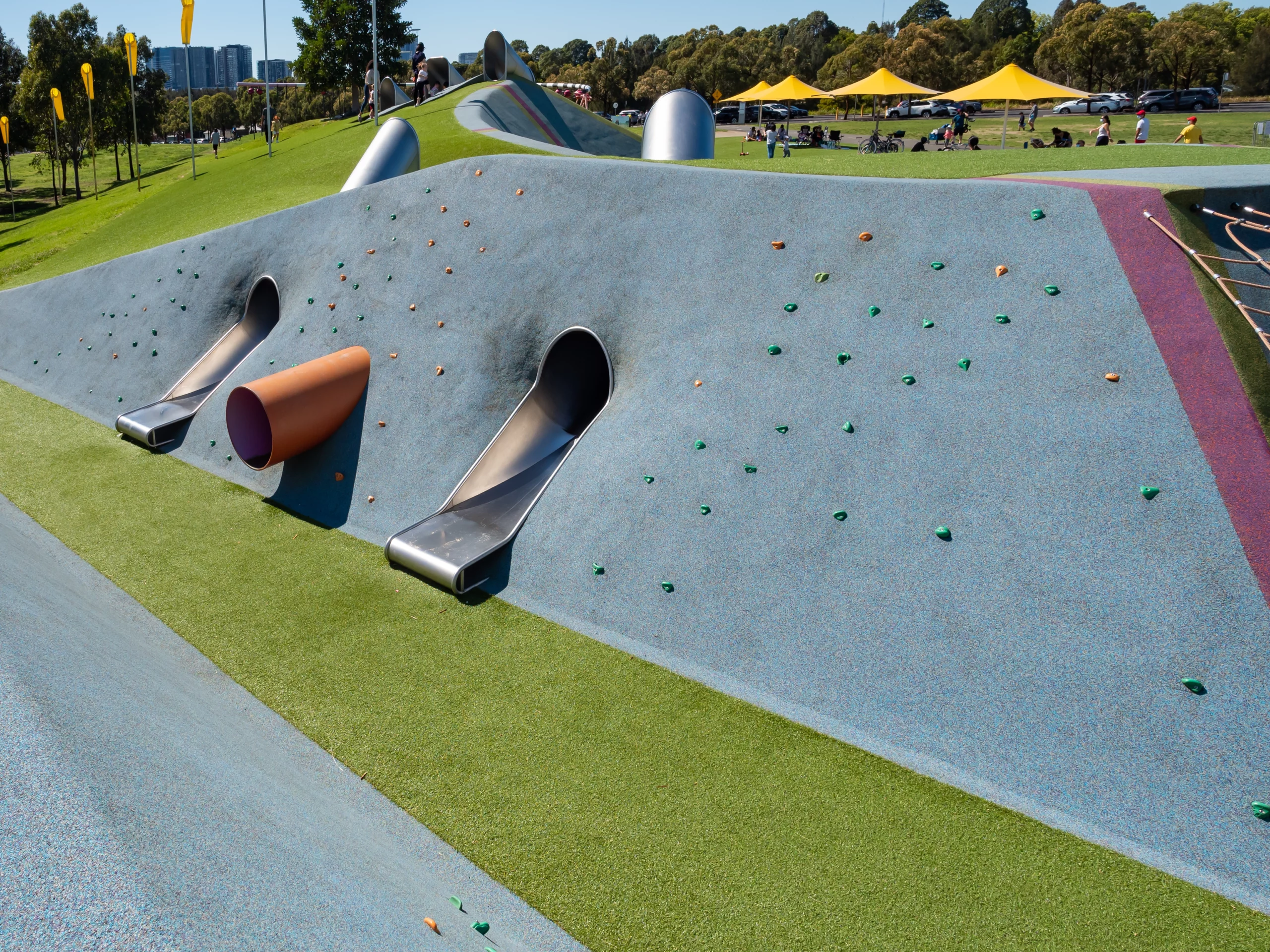 Kids are great, but why should they have all the fun? If you're wanting to get in touch with your inner child then be sure to visit the completely free Blaxland Riverside Park. This awesome park offers giant equipment that is specifically designed for both children and adults. So instead of sitting on the sidelines watching your children live their best life, you can join them!
Chang Lai Yuan Chinese Gardens
Chang Lai Yuan Chinese Gardens is a symbolic gesture of friendship between Blacktown City Council and Liaocheng Municipal Government in China. This stunning architectural marvel is styled after the Ming Dynasty and offers visitors the chance to transport themselves not only to another place, but to another time. The garden is open 7 days a week and offers free entry.
Need a Sydney staycation but low on cash?
Taking advantage of all the free experiences and activities Sydney has to offer is a great idea. But sometimes you need to turn that casual day out into an epic staycation. So if you're looking to make the most out of Sydney but not sure how to afford it, Swoosh has you covered. We offer secured loans up to $5000 with same day approval. Use our online application to apply for a holiday loan in 5 minutes or less.
People also read: