What Is A Good Credit Score & How Can You Improve It?
Your credit score is one of the most important factors in obtaining a loan, and yet many Australians don't know what their credit score is. In fact, most Australians have probably asked at one point or another, "what is a good credit score?". If you want to learn more about the types of credit scoring ranges, and how a debt consolidation loan could help you improve your score, read on.
Overview:
What is a credit score?
A credit score is a numeric rating that indicates how credit-worthy you are. It considers your financial history and helps to determine your borrowing power. The higher the score, the better your credit rating is, and the more likely you are to qualify for loans and credit cards at the most favourable terms—saving you money in the long run.
What is a good credit score in Australia?
In Australia, credit scores are determined by credit reporting agencies, such as Experian and Equifax. The credit score ranges provided by these agencies are a general guideline for understanding creditworthiness. For Equifax, an excellent credit score typically falls within the range of 833 to 1200. Very good credit scores are usually within the range of 726 to 832. An average credit score ranges from 622 to 725, while a fair credit score is typically within the range of 510 to 621.
Keep in mind that these ranges may vary slightly between agencies and individual lenders. A higher credit score indicates a more favourable creditworthiness and can increase your chances of getting loans with better terms.
| | | | | | |
| --- | --- | --- | --- | --- | --- |
| Credit bureau | Excellent | Very Good | Good | Fair | Below average |
| Equifax | 853 – 1,200 | 735 – 852 | 661 – 734 | 460 – 660 | 0 – 549 |
| Experian | 800 – 1,000 | 700 – 799 | 625 – 699 | 550 – 624 | 0 – 549 |
| Illion | 800 – 1,000 | 700 – 799 | 500 – 699 | 300 – 499 | 0 – 299 |
Most credit scores are between 300 and 850, with a score of 500 or more considered good. Your score is one of the most important pieces of information that lenders look at when deciding whether or not to lend you money.
As different countries have different criteria for lending, your score could vary from country to country. In Australia, the two main credit reporting agencies are Experian and Equifax.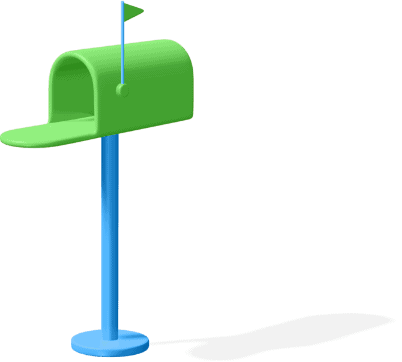 Subscribe to Swoosh updates!
Sign up to the Swoosh newsletter to receive the latest news, insights and tips!
What is a good credit score to buy a house?
Like any other loan, the higher the credit score, the better chance a borrower has of securing a loan at a competitive rate. It is possible to get approved for a home loan even with a bad credit score. There are a number of specialist lenders in Australia that help borrowers who can't get approved from mainstream lenders because of their bad credit. However, these specialist lenders tend to charge a higher interest rate to account for the higher risk, based on the borrower's default history.
Credit file vs credit report vs credit score: what's the difference?
Understanding the difference between a credit report and a credit score is essential for managing your financial health.
Your credit report provides a comprehensive summary of your credit history. It serves as a detailed record that potential lenders and creditors use to assess your creditworthiness and make informed decisions.
Your credit score is a three-digit number, typically ranging from 300 to 850, that represents your overall credit risk at a glance. It's derived from the information in your credit report and is calculated using various algorithms. Your credit score provides a quick snapshot of your creditworthiness.
Your credit file is opened when you first apply for a line of credit and will continually gather information about your credit history.
What is included in a credit report?
Your credit report comprises crucial details about your financial history, providing lenders and creditors with valuable insights into your creditworthiness. Myfico has a great article outlining four essential categories of information within a credit report:
1. Personal information
This section includes your name, addresses, date of birth, and the age of your credit file, which shows the date you first applied for a loan or obtained credit accounts.
2. Credit accounts
It encompasses all your past and current lines of credit, such as credit cards, mortgages, and other types of credit. The information presented includes credit limits, account balances, and payment history.
3. Credit enquiries
Here, you can find a record of everyone who has accessed your credit report in the past two years. Excessive inquiries may indicate higher risk to lenders and impact your credit score.
4. Defaults and collections
This section provides details about any instances of bankruptcy, overdue debts, or accounts that have been sent to collection agencies.
How is credit score calculated?
Credit scores are calculated by credit reporting companies using complex mathematical models that consider several key factors. These factors include:
Payment history
It reflects your track record of bill payments and whether you have any defaults or missed payments.
Amounts owed
This factor takes into account the total amount of credit you currently have and the balances on those accounts.
Types of credit
The types of credit you have, such as credit cards, loans from reputable lenders, or specific types of loans like car loans or home loans, influence your credit rating differently.
Credit enquiries
The number of credit inquiries made on your credit report, especially if there are too many within a short period and from multiple lenders, can have a negative impact on your credit score, regardless of whether they were approved or not.
Length of credit history
The duration for which your credit file has been open plays a role. For instance, if you're 45 years old but your credit history spans only 2 years, it may affect your credit rating.
By considering these factors, credit reporting companies determine your credit score, which provides lenders with an assessment of your creditworthiness.
How to check your credit score
If you are interested in improving your credit score, it's a good idea to find out where you are right now, then build from there. As we mentioned before, there are two main reporting agencies for credit ratings in Australia: Experian and Equifax.
There are also a range of third party companies that will let you know your credit rating for free online. Just be sure to avoid any provider that asks you to pay or asks for your credit card details.
Here are our top trustworthy picks:
6 ways to improve credit score ratings
If after learning "what is a good credit score", you've now realised yours isn't where you want it to be — you're not alone. Improving your credit score takes time, but the sooner you address the issues that might be dragging it down, the faster your score will go up.
You can increase your score by taking several steps, like establishing a track record of paying bills on time and paying off debt. Here are a few recommendations from Experian:
1. Pay your bills on time
You can positively influence this credit scoring factor by paying all your bills on time as agreed every month. Paying late or settling an account for less than what you originally agreed to pay can negatively affect credit ratings.
2. Pay off your debt
Easier said than done, but it is helpful to keep your debt down. This includes keeping balances low on credit cards and other revolving credit, like Afterpay. To save money, you can also use a cash loan from Swoosh to consolidate your debt and pay it off with fewer fees.
3. Apply for new credit only as needed
Keep in mind that each loan application shows up on your credit report—even if you don't end up taking out the loan. Avoid applying for loans in rapid succession.
4. Don't close unused credit cards
Keeping unused credit cards open—as long as they're not costing you money in annual fees—is a smart strategy, because closing an account may increase your credit utilisation ratio. Owing the same amount, but having fewer open accounts may lower your credit scores.
5. Don't apply for too much new credit
Too many enquiries can negatively impact your score, though this effect will fade over time. Hard inquiries remain on your credit report for two years. If you are unsure, check out our handy guide: How to Know if you are Ready to Reapply for a Cash Loan.
6. Dispute any inaccuracies on your credit reports
Incorrect information on your credit reports could drag your scores down. Verify that the accounts listed on your reports are correct.
Is having a credit card good for credit rating?
Yes, a credit card could help your credit rating in the long run, especially if you use it to your advantage to make more repayments on time. However, while applying for a credit card may not hurt your score too much, applying for multiple cards in a short period of time will.
So, now you know the answer to "what is a good credit score"! For more information check out our article on how to fix your bad credit rating. You can also watch this video from finder for a nice little summary of credit scores in Australia.
And if you've checked your credit and realised you may not be eligible for a bank loan, you can still apply for a quick online loan with Swoosh. Learn more about our bad credit loans, by speaking to our friendly customer service team!
People also read: