13 Cheap Girls' Getaway Weekend Ideas
Looking for some cheap girls' getaway weekend ideas? Look no further! We all need a little break sometimes to unwind. And there are plenty of ways to get some R & R without breaking the bank. We've got some fabulous ideas for all the girls, no matter where you are in Australia.
Overview:
1. Camping (or glamping)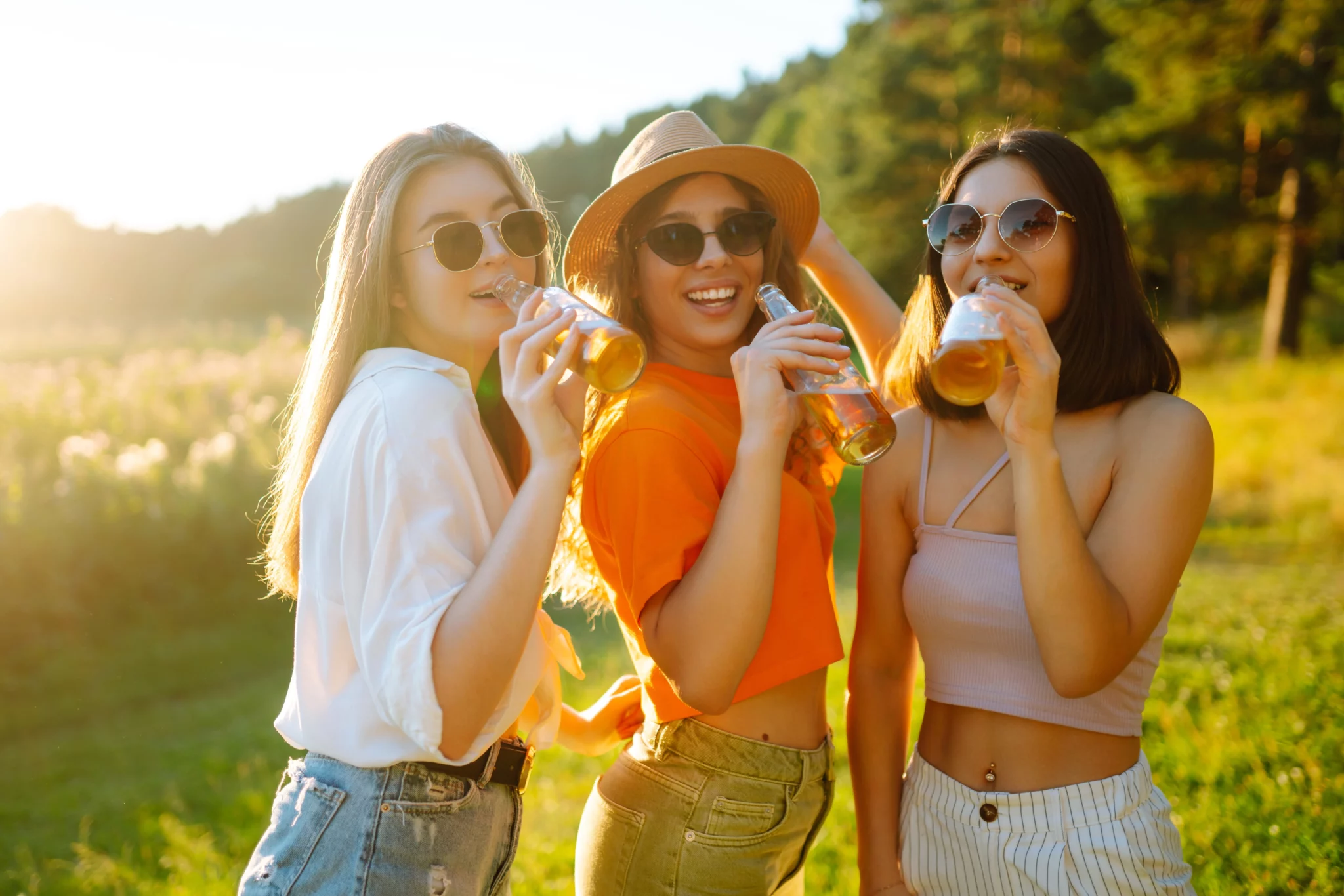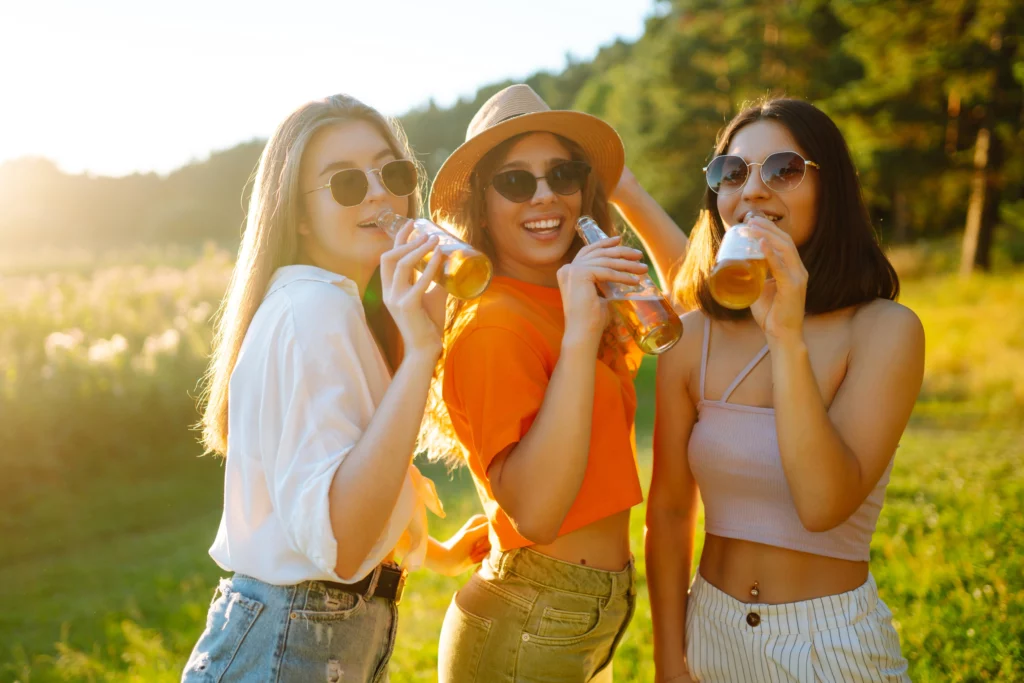 Whether you're camping or glamping, there's something for all the girlies. There are so many cute glamping opportunities on AirBNB, like this adorable TeePee in Brunswick Heads, NSW. It fits four of your closest friends for a fun weekend away. You'll be able to get away for the weekend on a low budget to come back rested and restored.
2. Campervan hire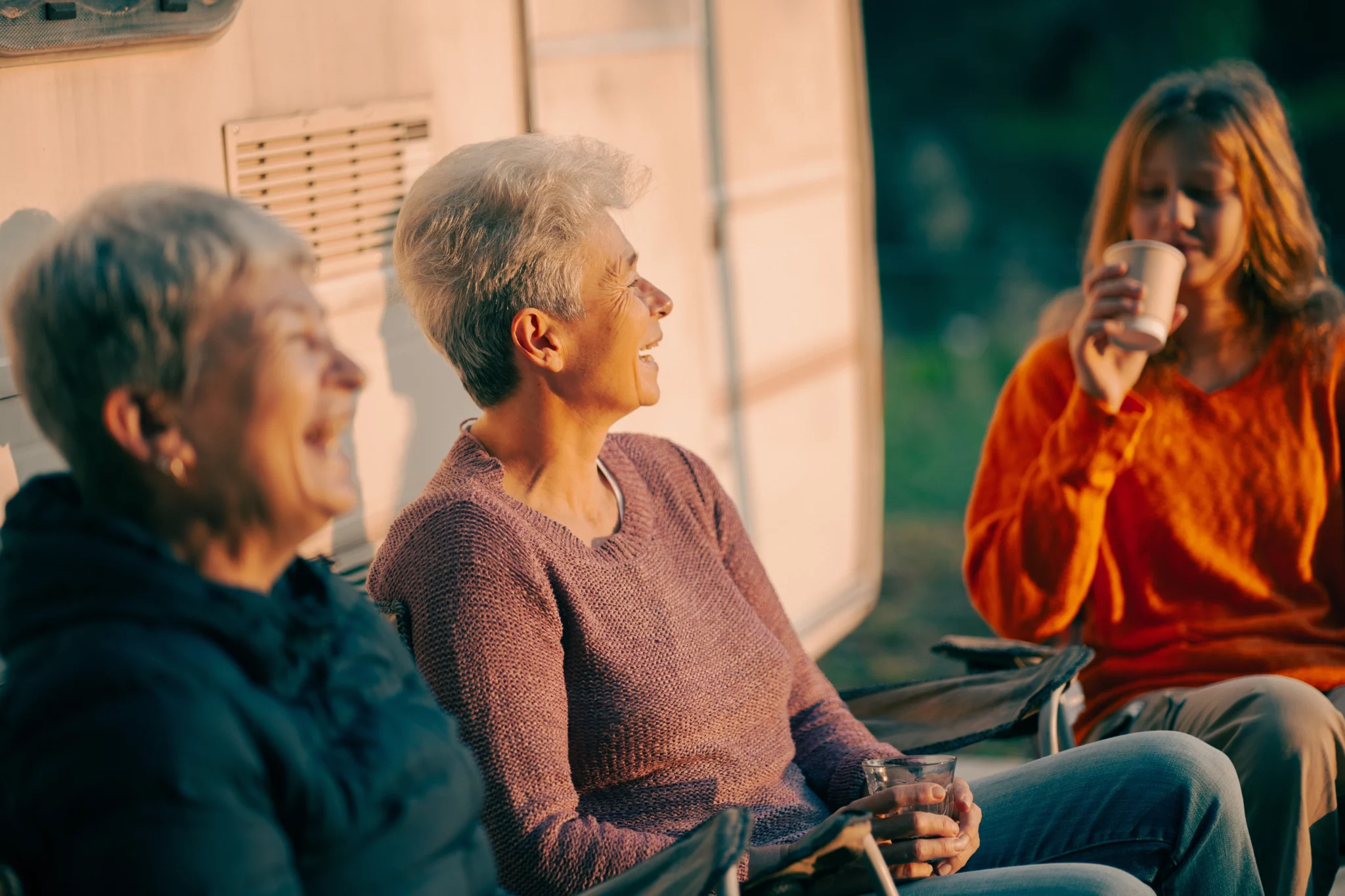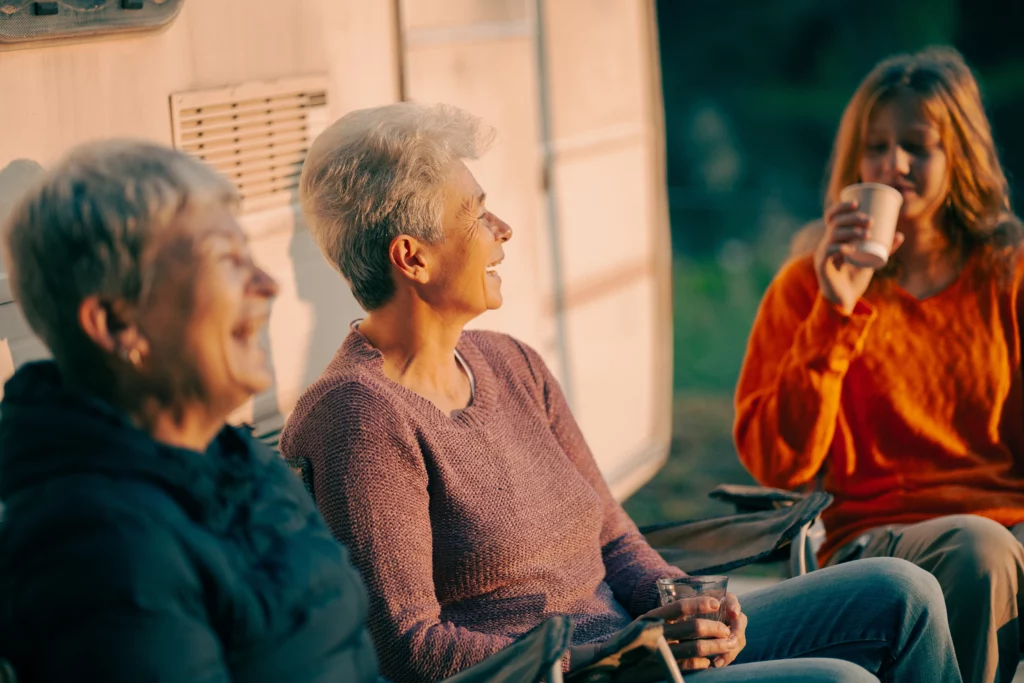 Relax into nature and get away from the stress of ordinary life with your very own campervan. You can explore the great outdoors and still have a proper bed to crawl into at night. Cook up some smores, open a bottle of wine, and catch up with your mates.
3. Spa Retreat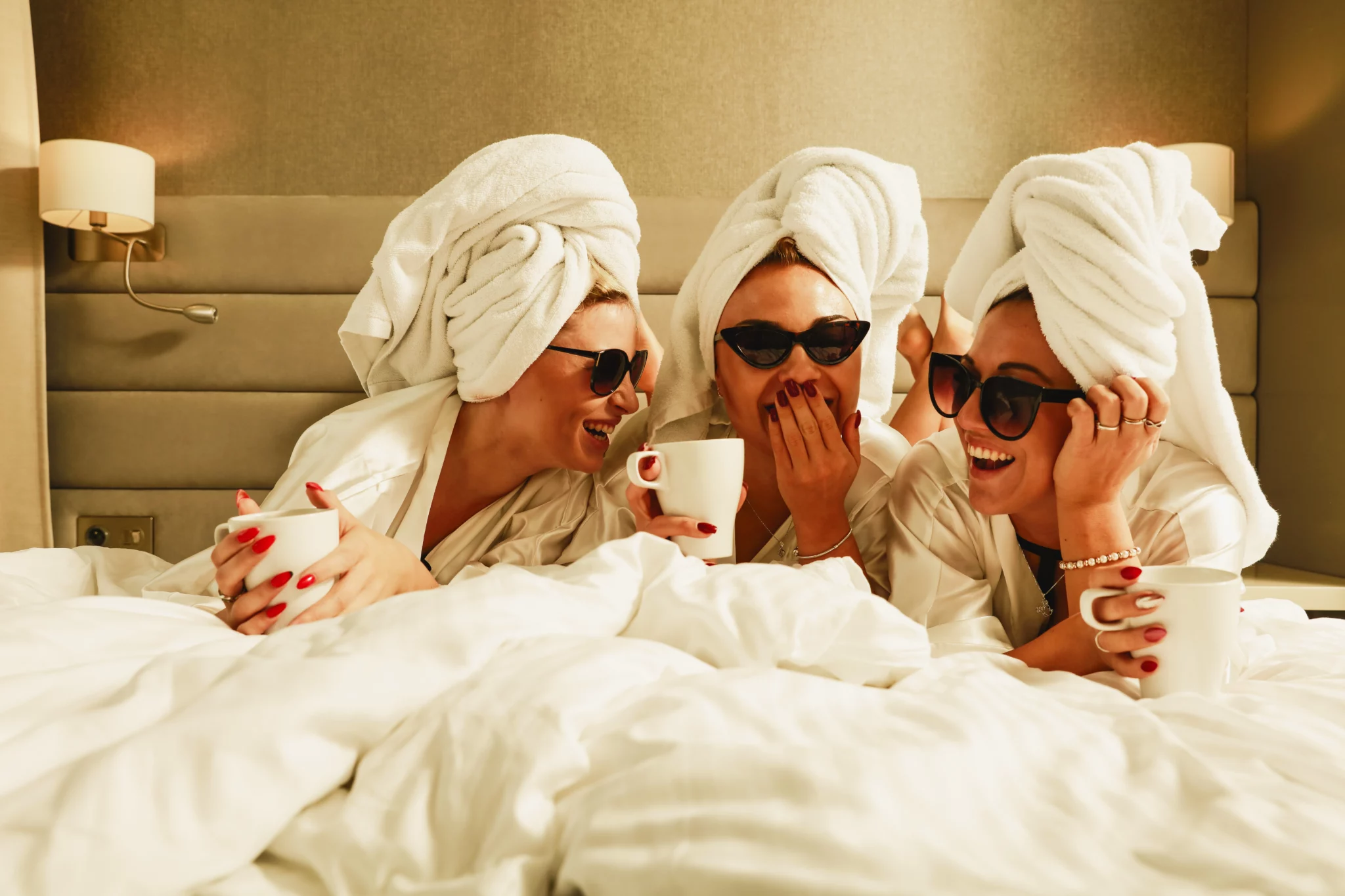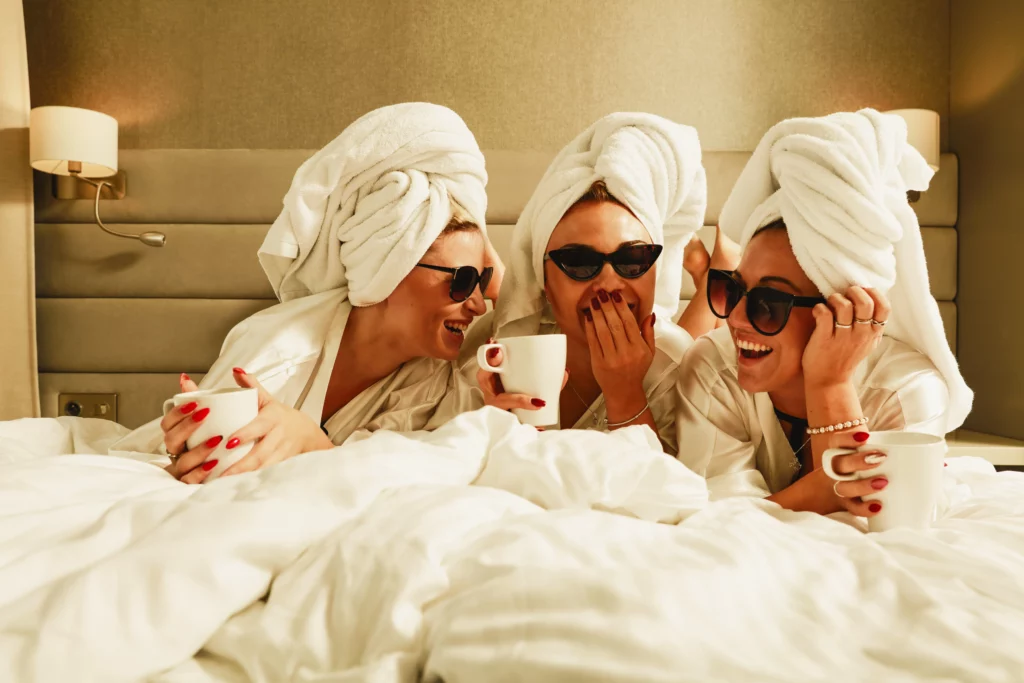 Nothing beats a massage, a sauna, and a facial to refresh, destress, and rejuvenate before the week begins again. Grab a couple of your closest friends and head down to one of your local saunas for a weekend getaway!
4. Hire a houseboat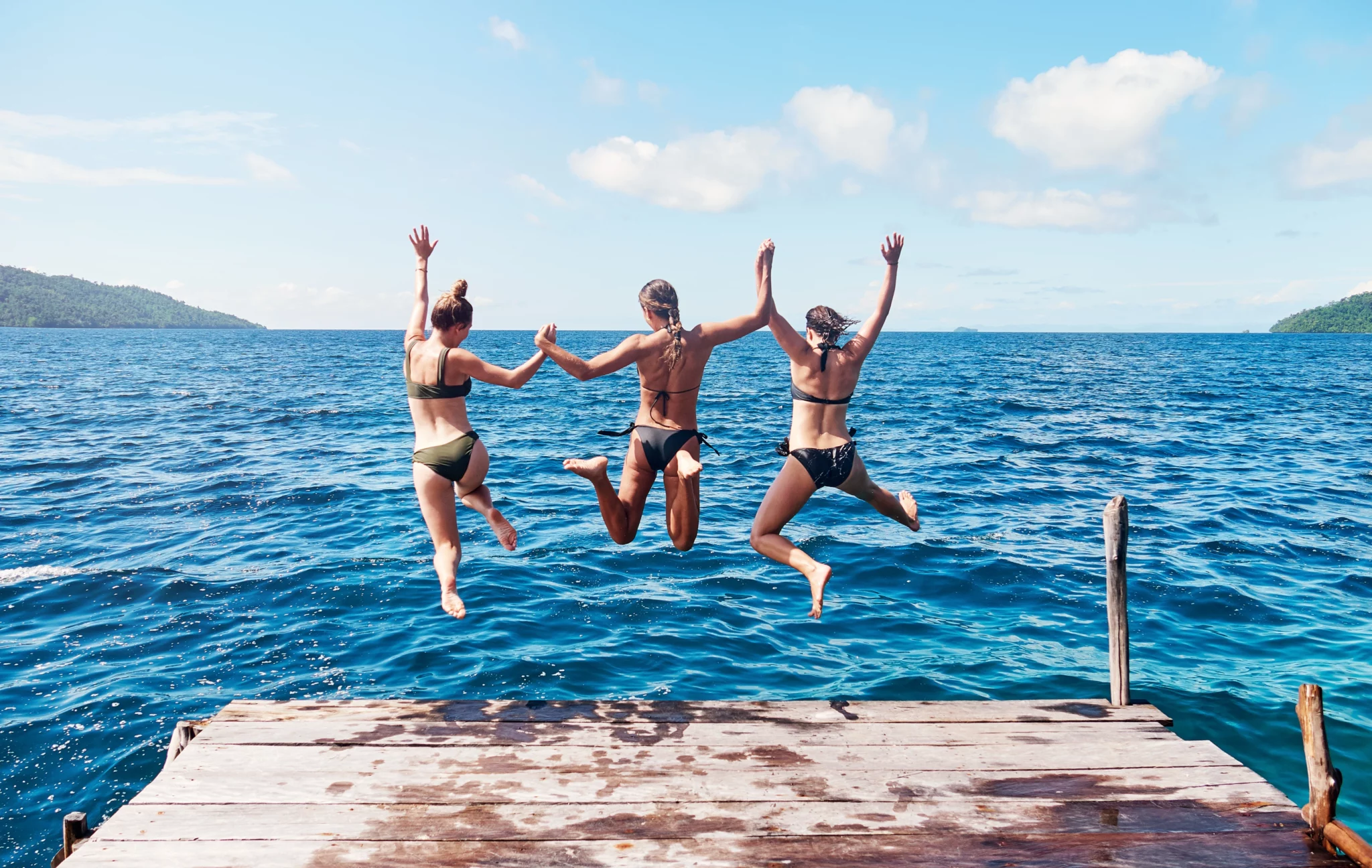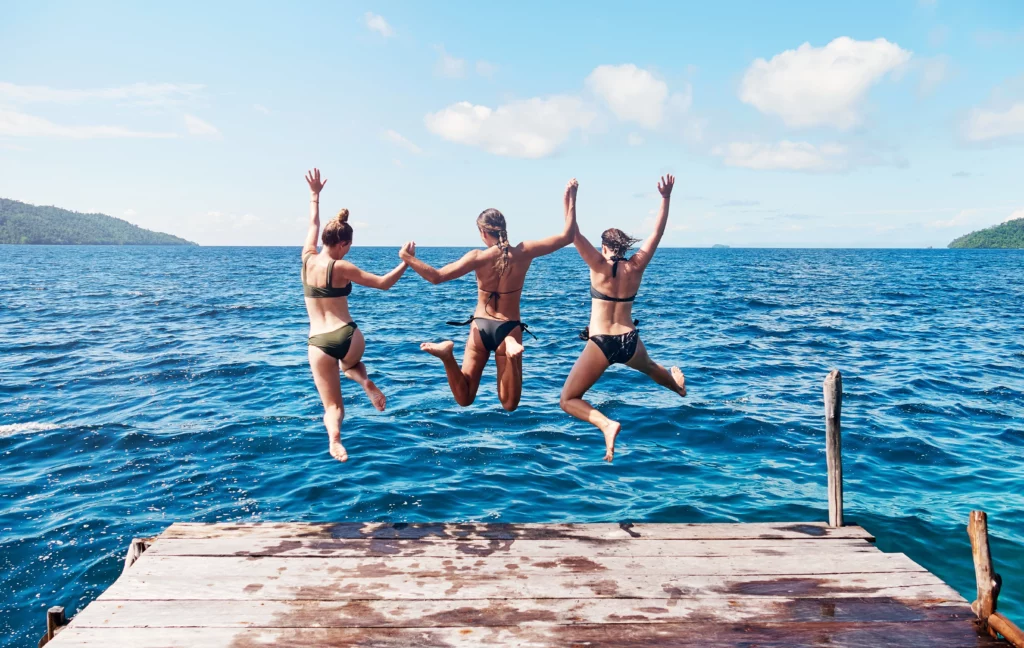 Spend time relaxing on the water or do a tour around beachside towns with your own houseboat. This is a great open for large groups to split the cost and get a great experience for a budget amount. Some cool options to check out include the Berger Houseboat Holidays on the Tweed River or Bribie Houseboat Holidays in Moreton Bay.
5. Mini cruise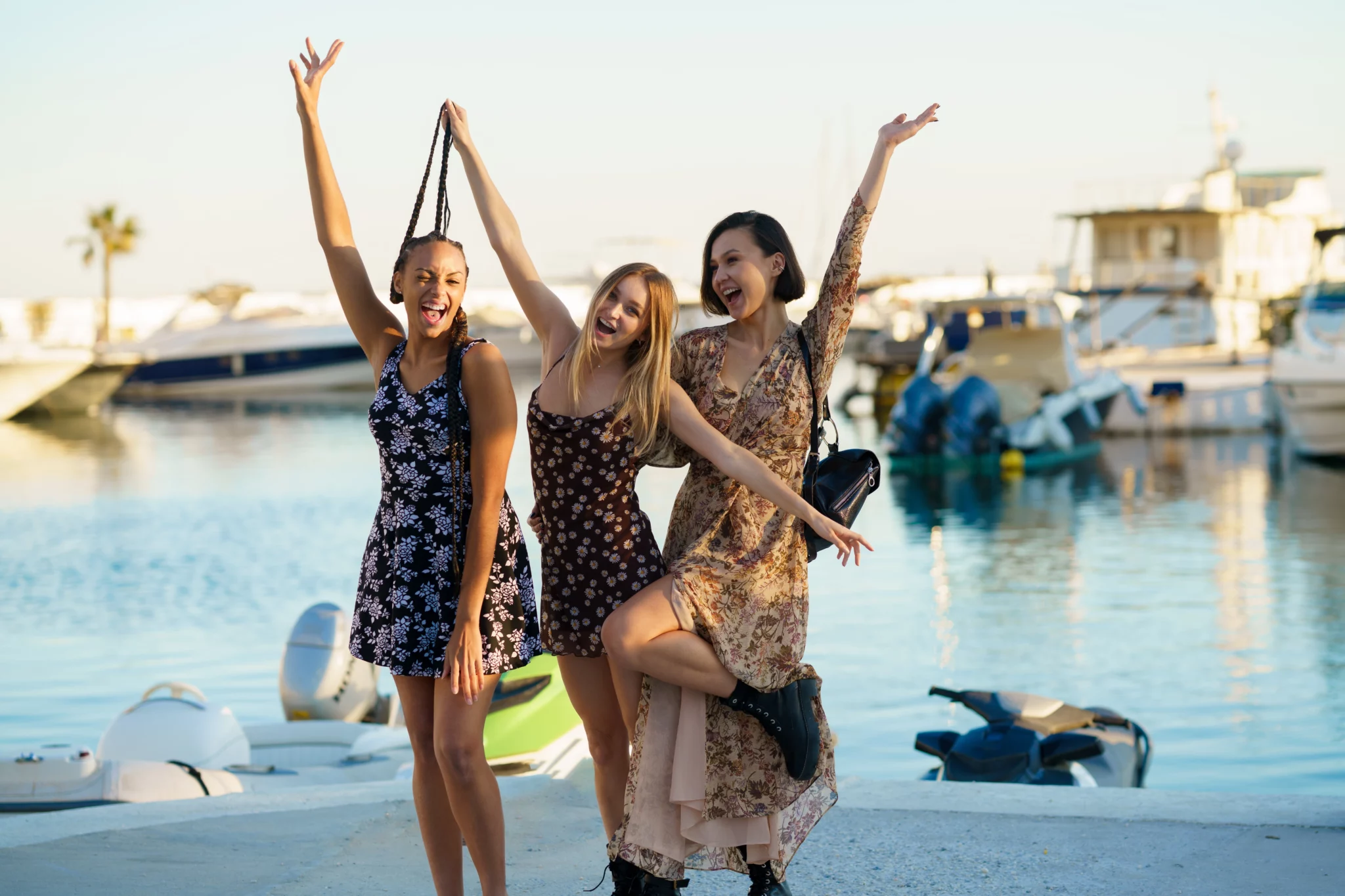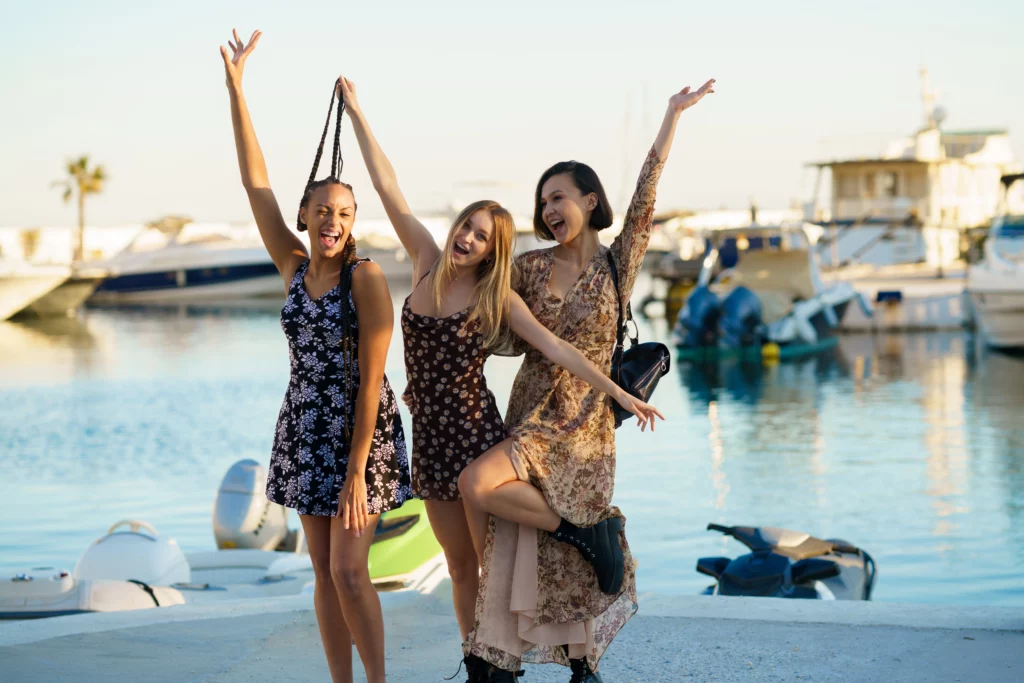 Take a short cruise out to sea and back or start in one state and end in another. You can test out your sea legs and sip cocktails by the pool. Cruise ships always have a wide variety of entertainment on offer, so you're guaranteed a good time!
6. Horse riding tour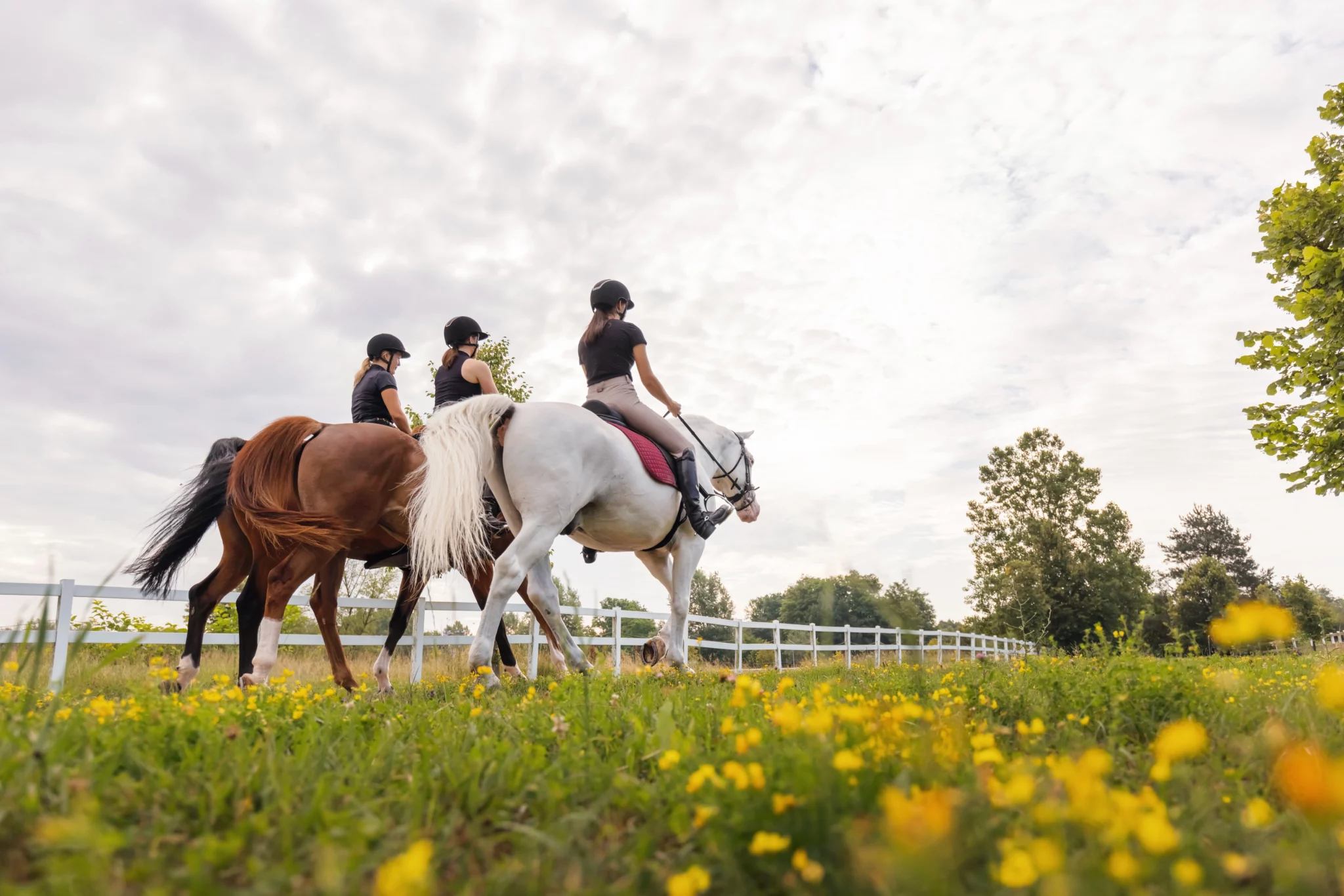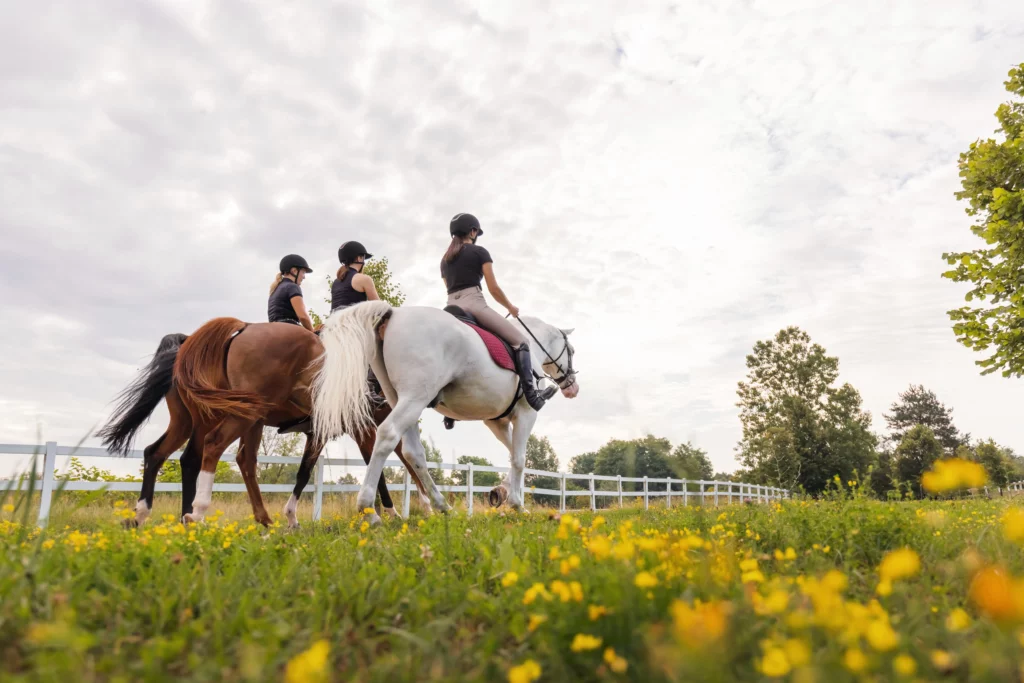 Get in touch with your former tween love of the Saddle Club and finally saddle up for yourself. There are plenty of horse riding tours to choose from for a special weekend getaway in the country with your girls.
7. Wineries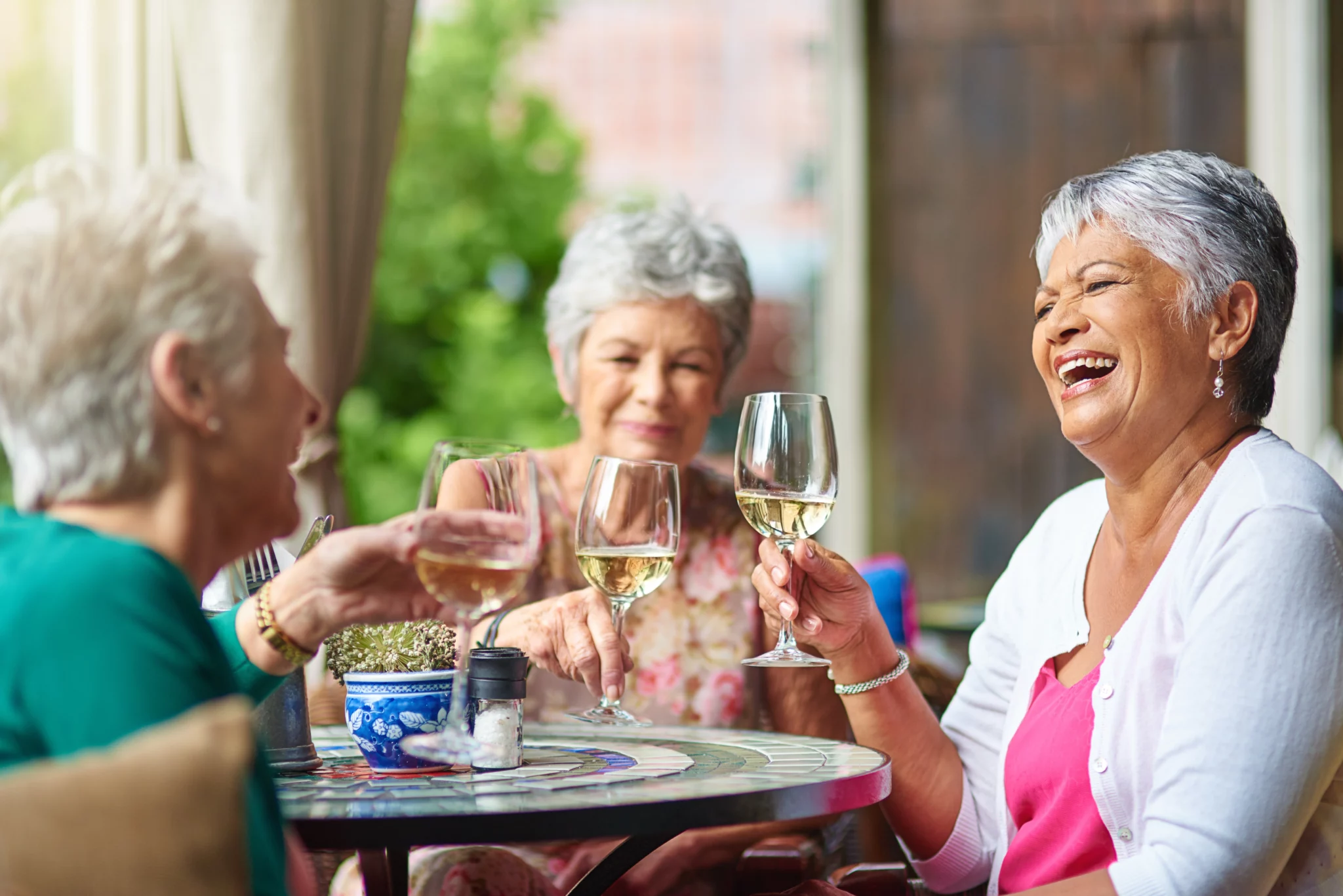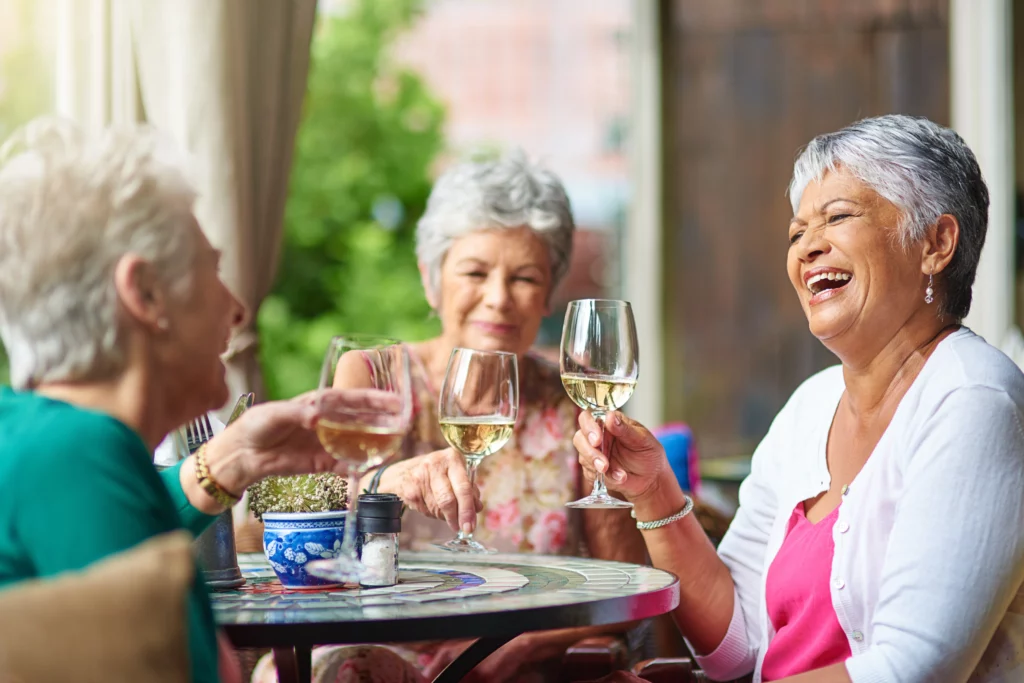 Get sippin' on some of Australia's incredible wines and make some great memories with your friends. The Barossa Valley in South Australia isn't the only great wine region to visit. Check out our list of the best wine regions in Australia and enjoy a weekend of luxury that's close to home.
8. Beach cabin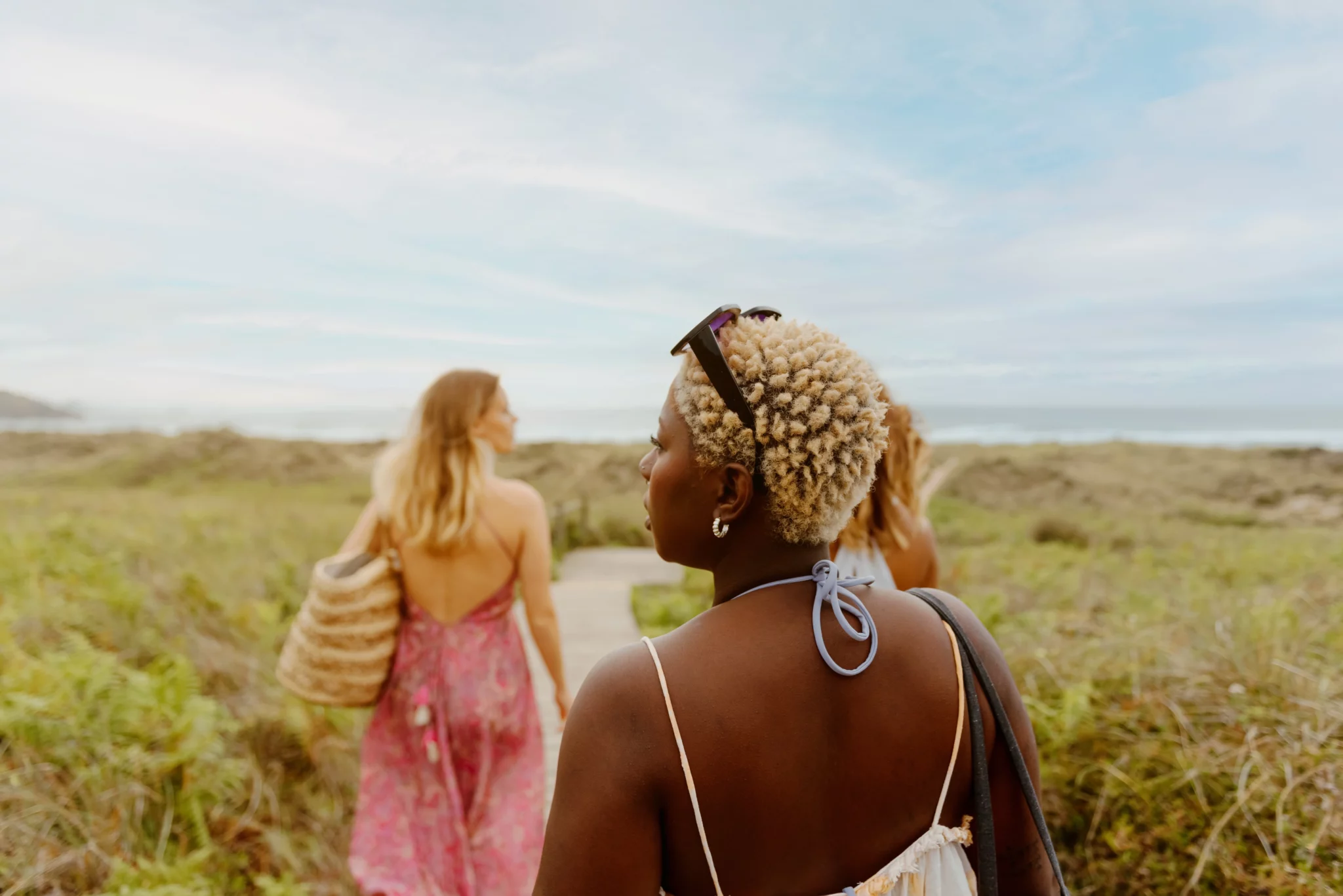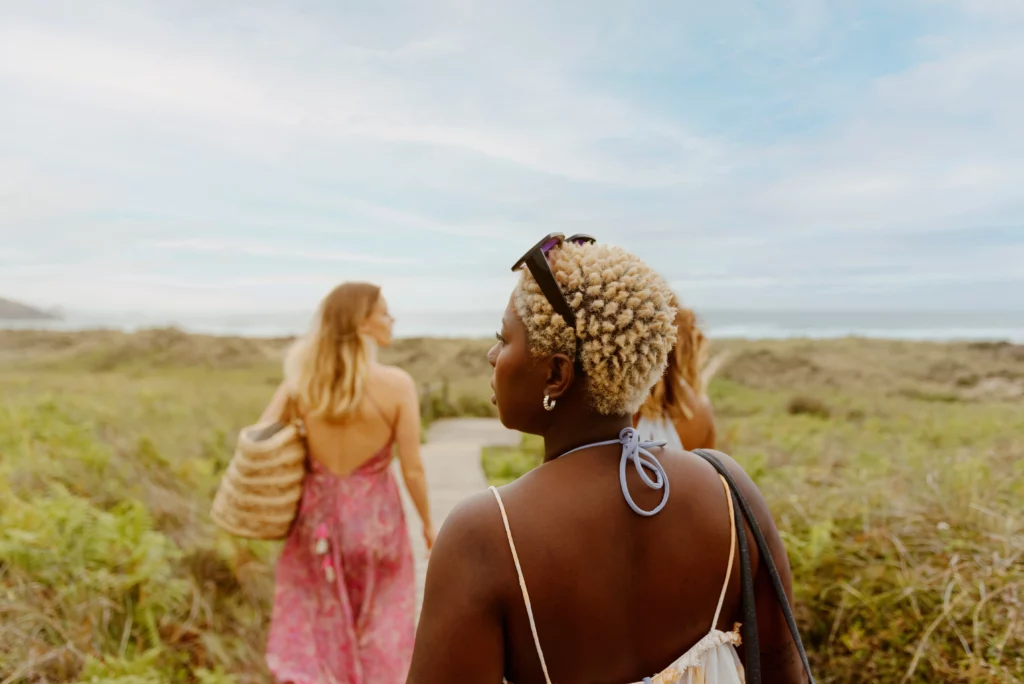 What's better than living just a stroll from the beach? Grab a group of your besties and hire a cabin by the beach for some sunny days on the sand and cool dips in the water. There are plenty to choose from like this beach house in NSW or a peninsula apartment on the Gold Coast. If you want to get lost in an island dream then a bungalow on Pumpkin Island is available at a good price.
9. Mini road trip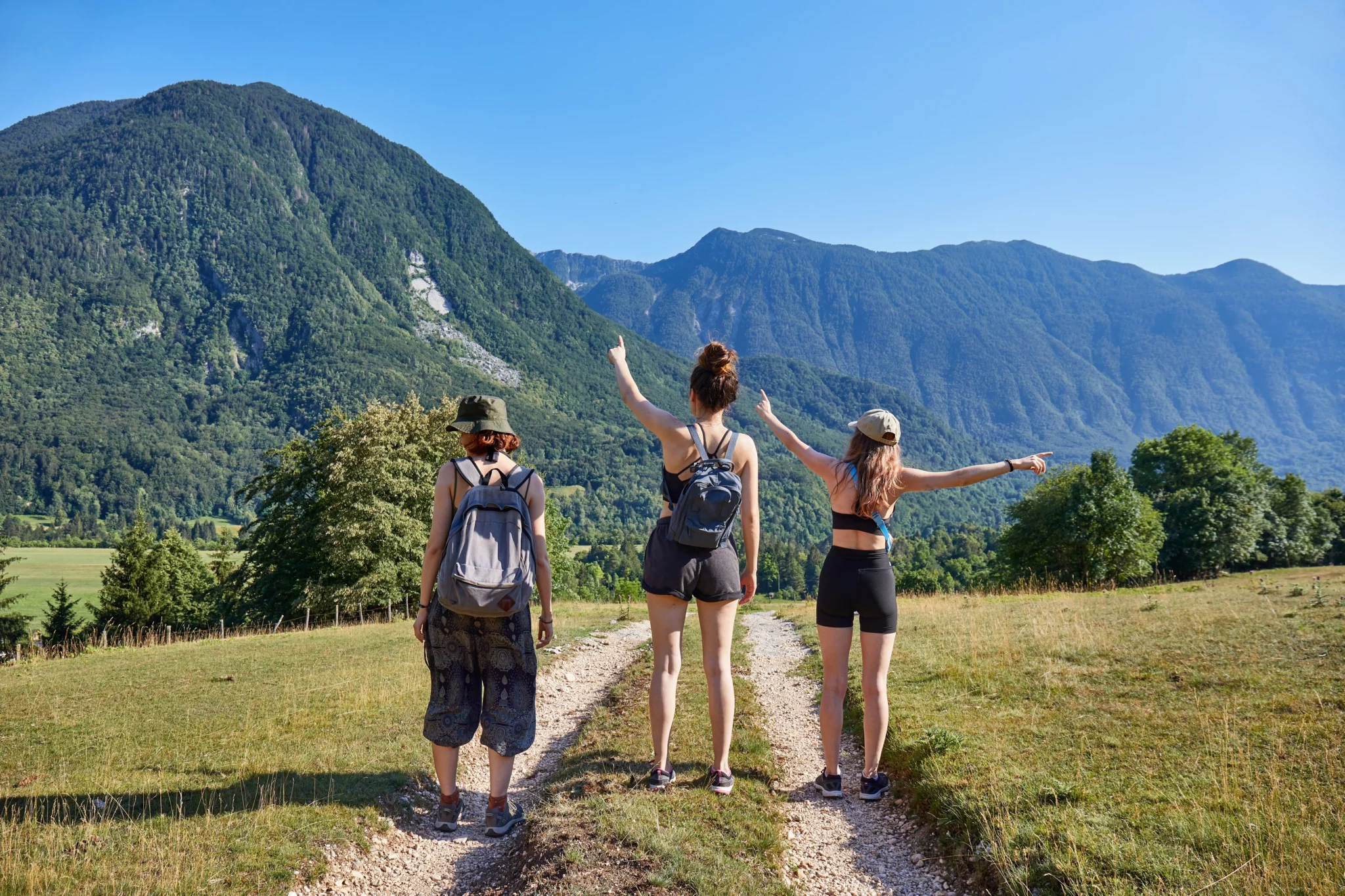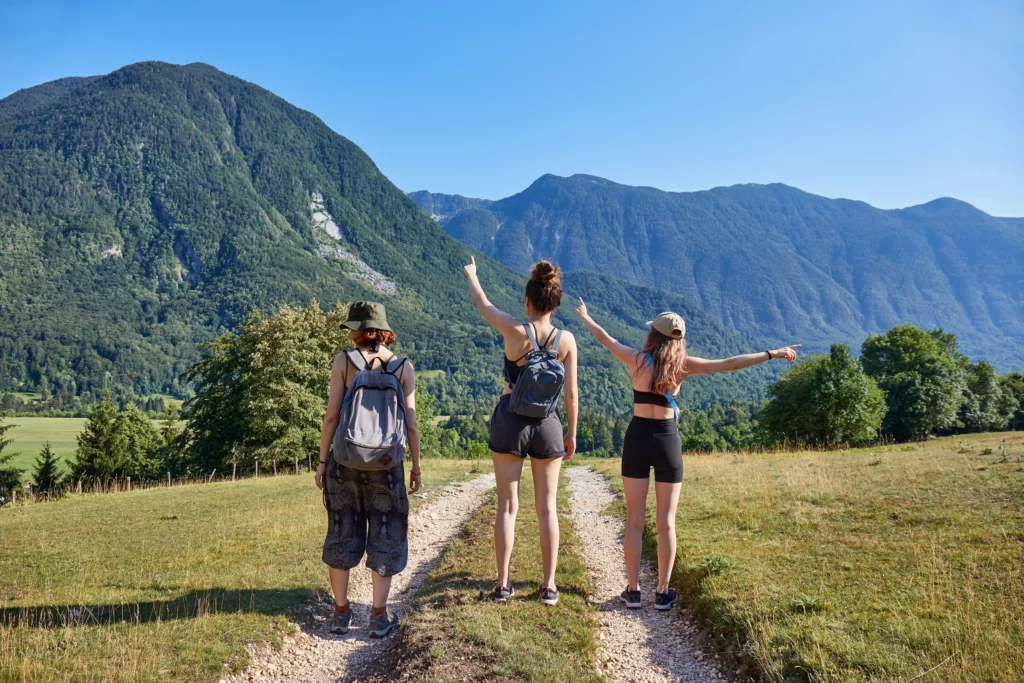 Hit the road and start exploring some small towns and spectacular national parks Australia has to offer. If you're lucky, you can feast on fresh produce from honesty road stalls along the way! Look up your location here to see if there will be any you can stop off at.
Check out our road trip blog for some great ideas on where you can drive to in Australia for cheap.
10. Cave exploring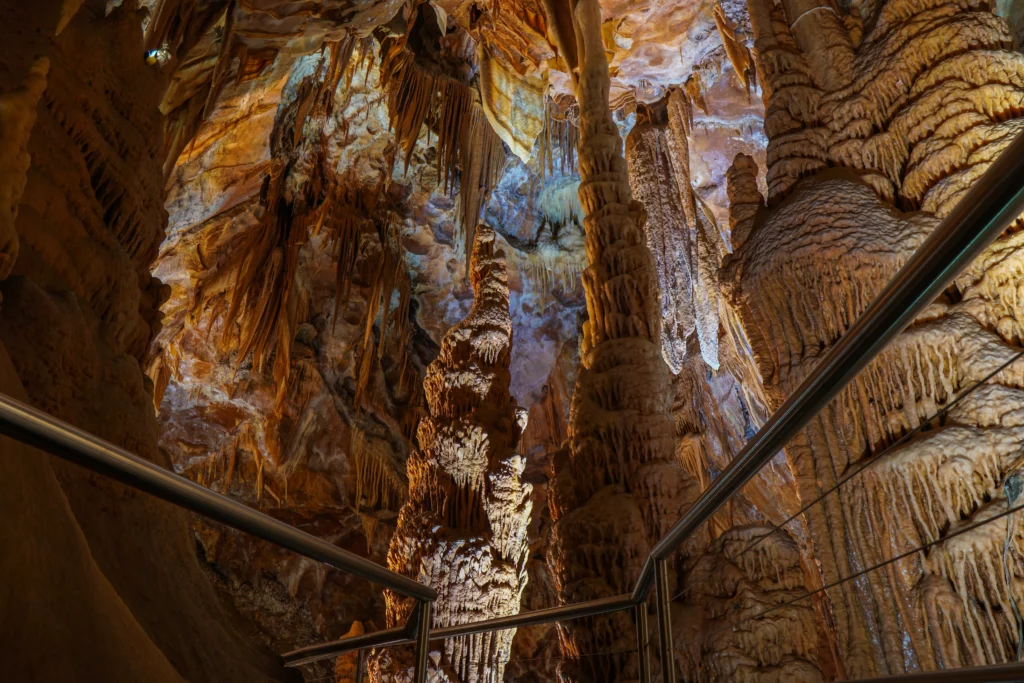 Australia has so many cool caves to visit and explore! This is a great girls' weekend away idea for those of you with an adventurous spirit.
If you head up to the Blue Mountains in NSW, you can have a weekend of exploring caverns with your friends. The Jenolan Caves are particularly spectacular and come at a reasonable price. There are a wide variety of tracks to suit everyone, from simple walkways to more adventurous cave exploring. You can stay on-site or at one of the other spectacular locations on the mountain.
11. Lighthouse stay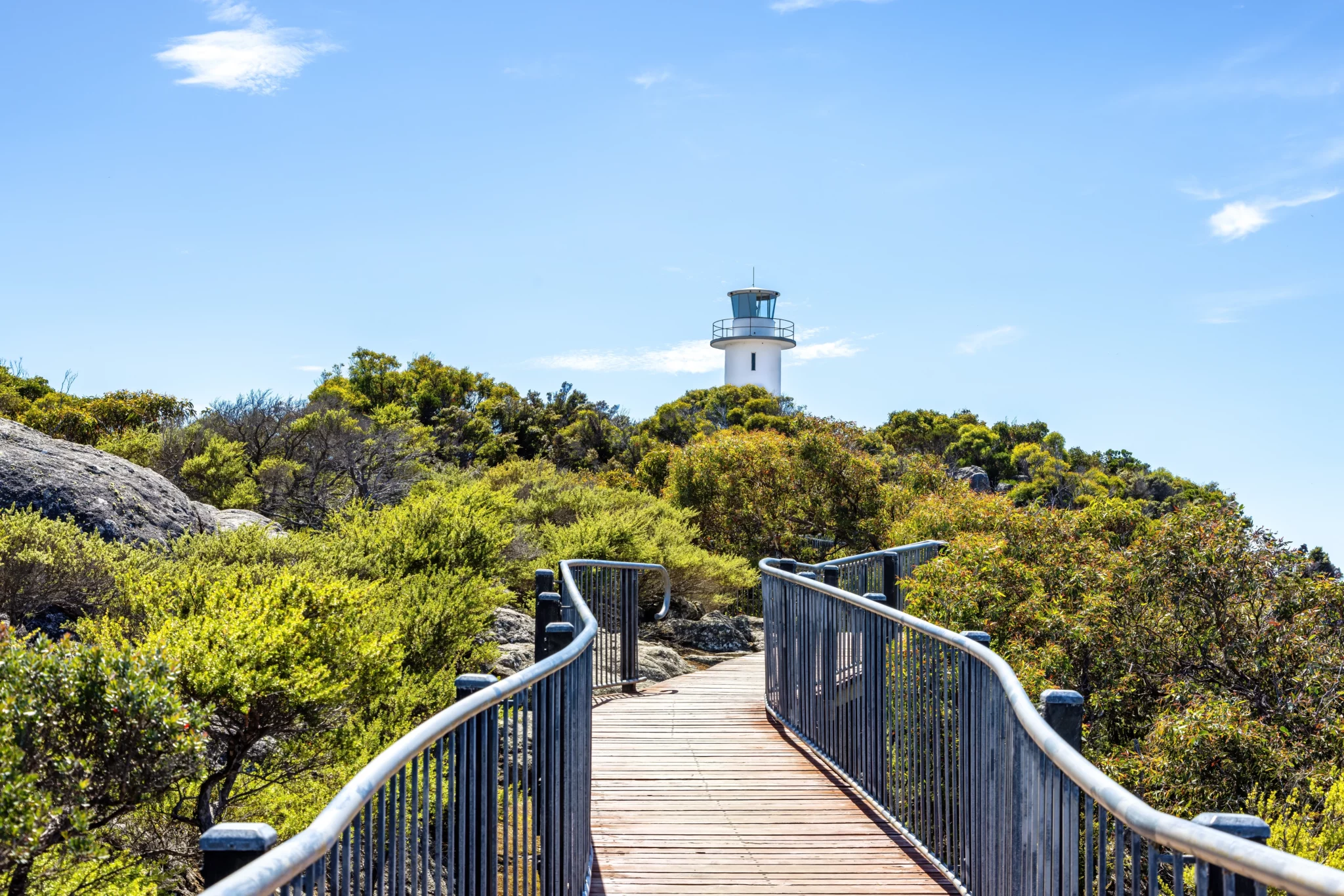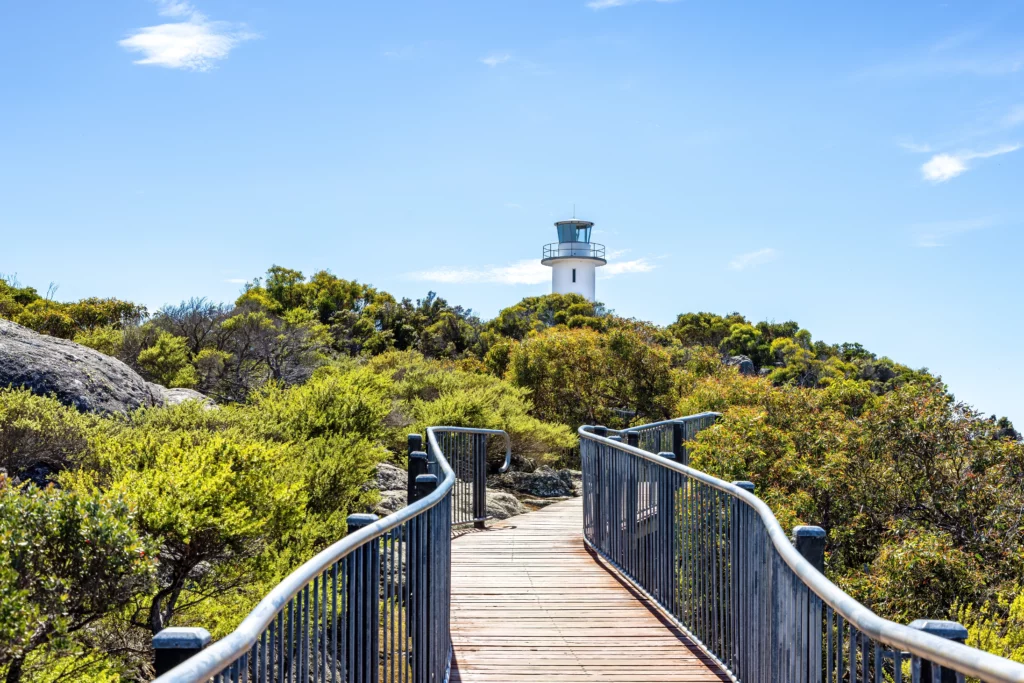 Bring a stack of romance novels and some binoculars and spend a dreamy girls weekend in a lighthouse or keeper's cottage along the Aussie shoreline. You will get a spectacular view and a great vantage point to spot migrating whales! Some top contenders are the Cape Otway Lightstation and the Seal Rocks Lighthouse Cottages.
12. Pilates or yoga retreat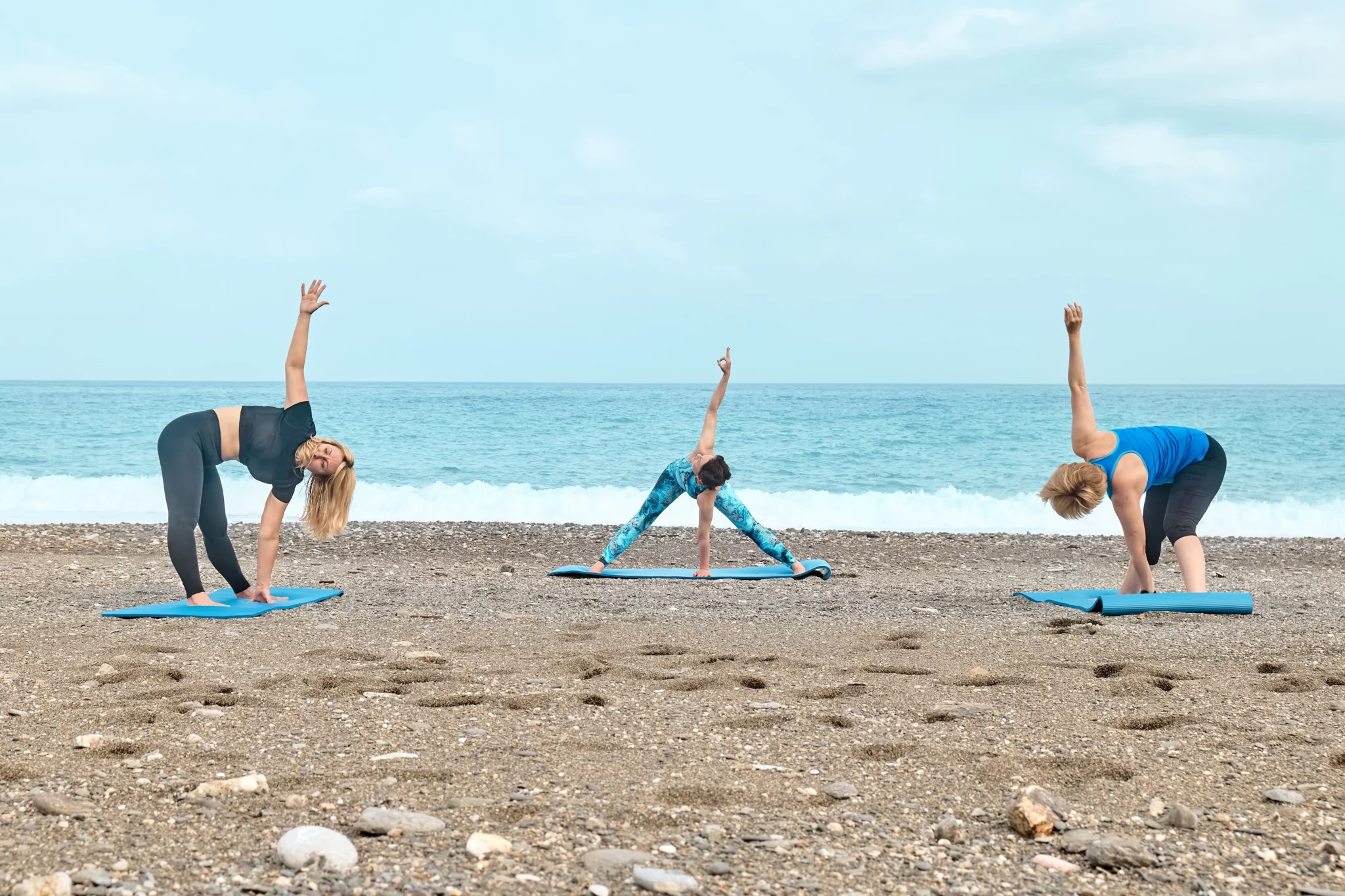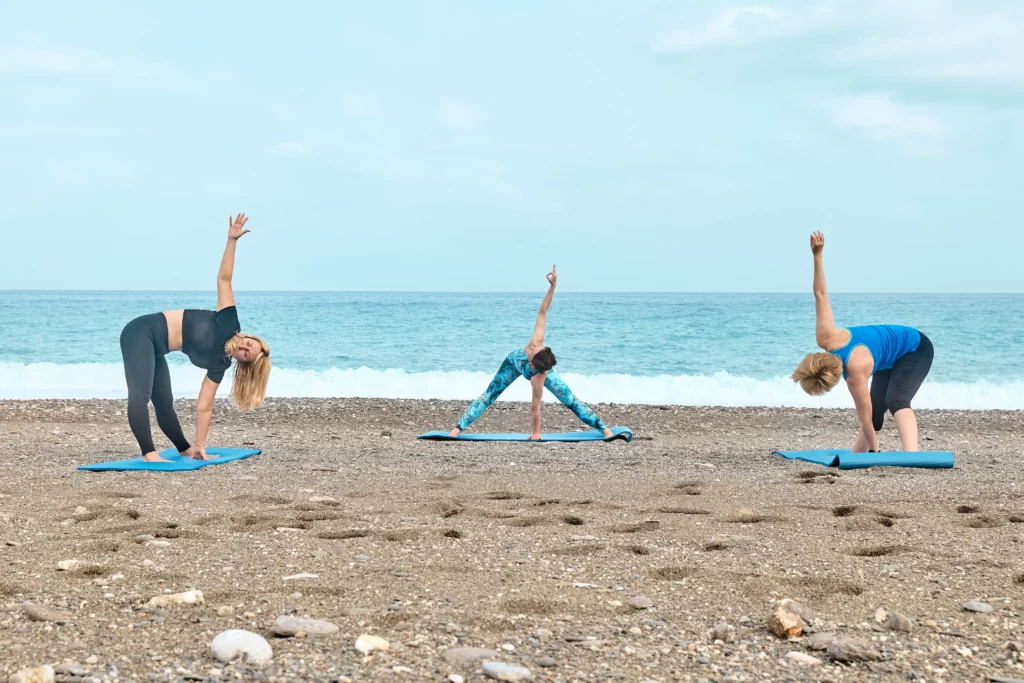 Healthy body and healthy mind are on the cards for this great weekend away idea with your girls. For a low-budget getaway idea, this one comes in hot. You get ultimate relaxation paired with the ultimate mind, body, and soul workout.
13. Staycation in the city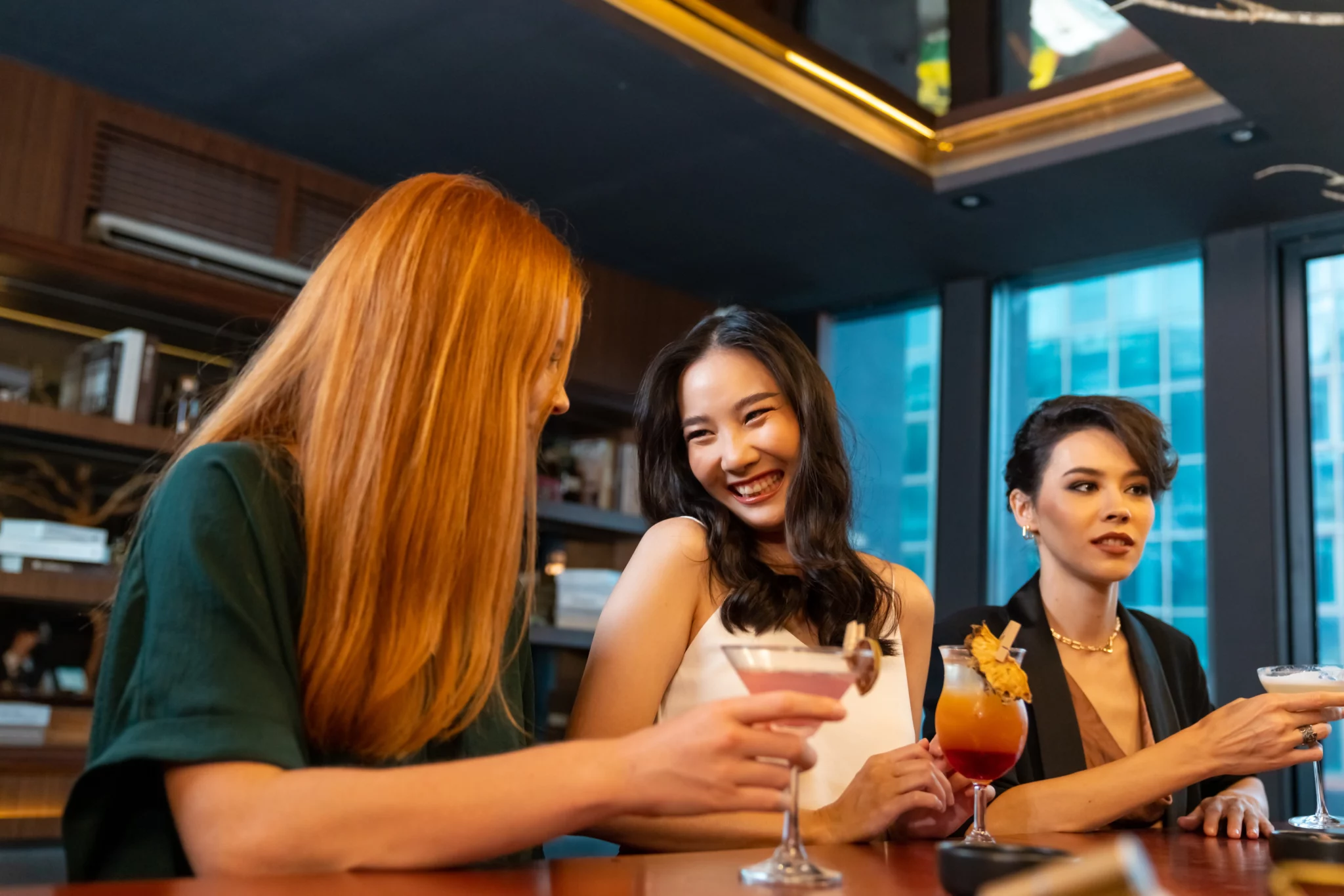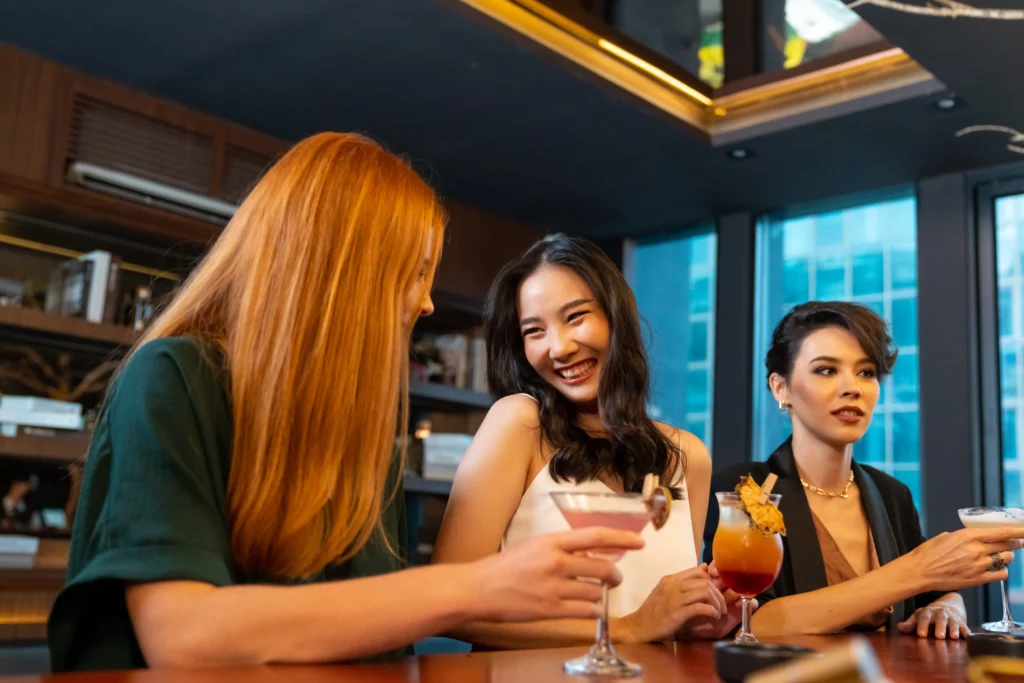 Have a night on the town (or two) and enjoy the local attractions in your nearest city. From live music to bar hopping to soaking in the culture. There are so many things we never get to do waiting just outside our door because of the hustle and bustle of life. Take a weekend to enjoy all the activities that surround you and hang out with your besties.
Need some quick cash to fund your girls' getaway weekend?
Get a fast weekend loan today and get things kick-started for the weekend. You can apply for $2,000-$5,000 in just a few minutes and get cash up in no time!
People also read: