How to Be a Minimalist and Save Money
We accumulate stuff so quickly around us that sometimes we don't even see all of it anymore. We pack it up and stick it in a closet, stuff it in a junk drawer, or just ignore it as we go about our everyday life. Wouldn't it feel liberating to stop the cycle or even find hidden money in all that stuff that you could use to save for a holiday or pay off a small personal loan?
It's not easy to embrace a minimalist life, especially since consumerism has become part of our culture. But there are a few minimalist lifestyle tips that are super easy to follow and that you can start using right away. Read on to learn how to be a minimalist and save money.
Overview:
What is a minimalist lifestyle?
A minimalist lifestyle involves identifying the things that mean most to you, and getting rid of the rest. It also means you buy fewer things!
Are minimalists happier?
The whole idea behind minimalism is that with less stuff, you have the time and capacity to focus on the things that really matter to you. Plus, you can also be more financially secure because you're not impulse buying things you don't need.
How long does it take to become a minimalist?
It ultimately depends on whether you want to become a fully committed minimalist or just want to start adopting some lifestyle changes. To become a minimalist, it usually takes 1-2 years to fully transition because you'll need to get used to your new habits and cull all of your junk. Otherwise, you can pretty much start using minimalist practices immediately.
How to be a minimalist: 5 tips
1. Get rid of stuff you don't need
The first step in learning how to be a minimalist is to go through all of your stuff and sort it out. You'll find that there is a lot of junk and things you haven't used in years. Put it all in a pile, or perhaps two or three piles if you come across a lot of stuff you don't need.
Once you're done with that process, then comes the fun part. Divide the stuff into categories: sell, donate, and junk.
Selling
It will feel amazing to make some cash off of stuff you haven't thought about for years! And you'd be surprised how much you can make — from selling used books, to holding a garage sale to putting stuff up for sale online. Collect all that cash and use it to start a piggy bank or add it to a new savings account. That way you can see just how much you've saved with your new minimalist lifestyle.
Donating and junk
If you can't sell the rest of the stuff, you'll need to either donate it or throw it out. Take any items that are in good condition to your local op shop or even see if you have a friend or family member that needs them. For the junk, just throw it out with the rest out with the rubbish (recycling where you can) and feel a huge sense of accomplishment. If you are not sure where to start, take some advice from Marie Kondo.
2. Go through your stuff and use what you already own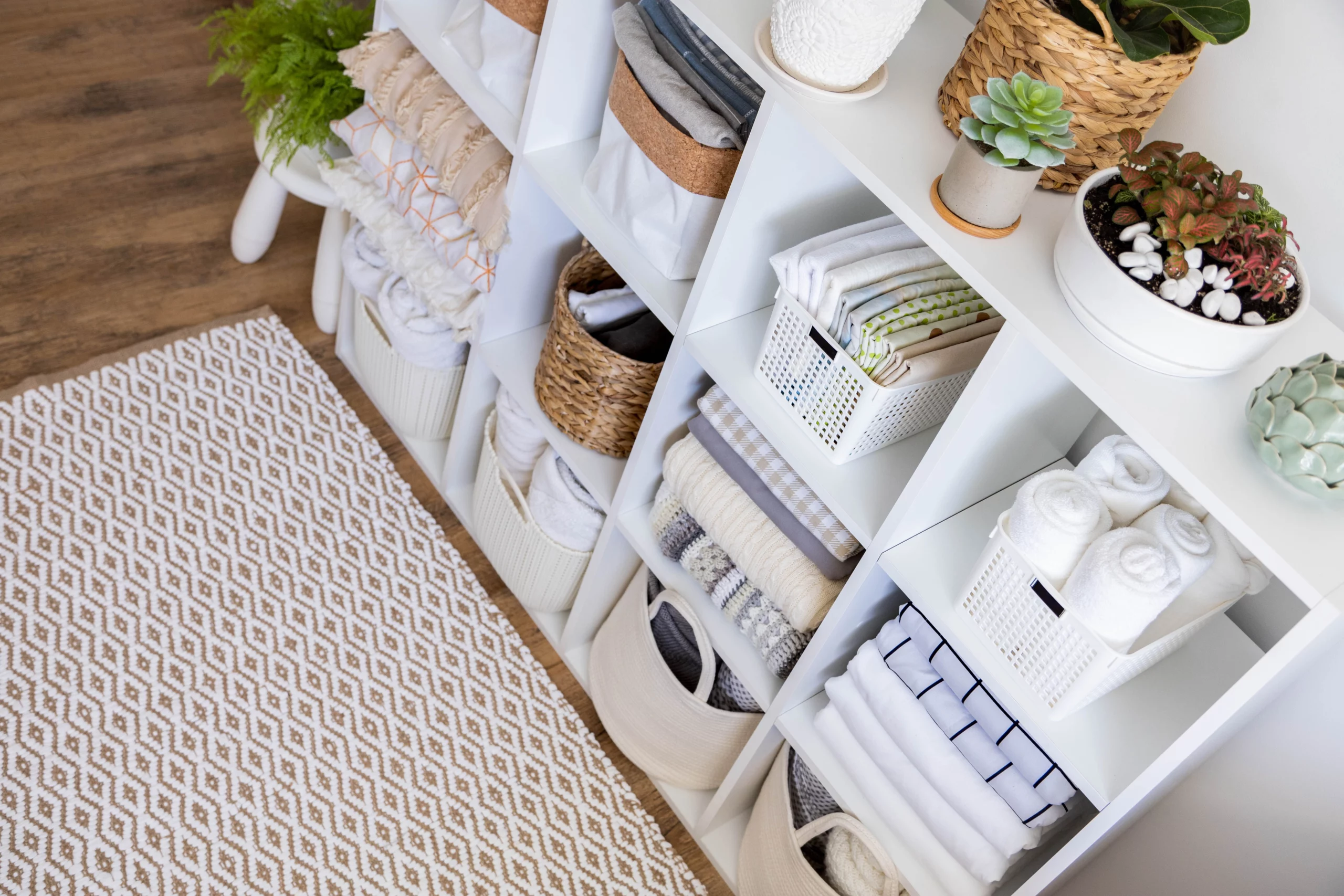 One of the additional benefits of going through your closets and drawers and taking account of everything in your home is discovering items you forgot you owned. Oh, wait, I do have a large saucepan! I also have a bunch of extra soaps in the back of my linen closet that I could use up before going out and buying more. Wait, how could I forget that my dentist gives me a free toothbrush every time I come in? Learning how to be a minimalist starts with making the most of what you already have.
You could even track how much you save by not buying things, and then you can deposit the money you would have spent, into that special account you created to track your minimalism savings.
Another tip: keep using something until it breaks. That includes large ticket items, like cars, that you continue to fix until the item breaks down so much that it doesn't make sense financially to repair it. But it also applies to smaller items, such as a saucepan or jacket. If it does the job it is intended for and it isn't costing you heaps of money to repair it, then keep using it.
3. Embrace swapping, borrowing and sharing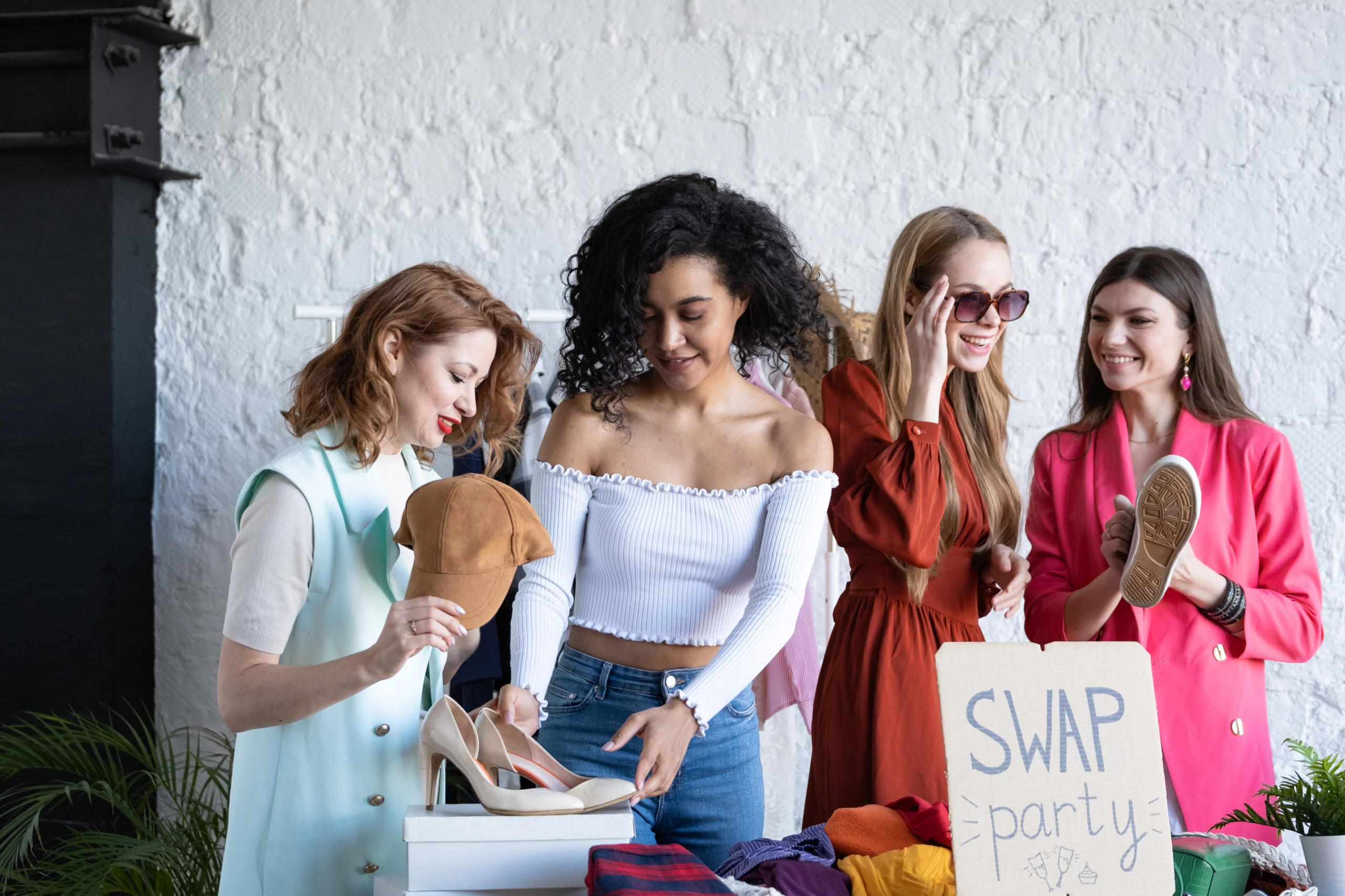 One of the key principles of minimalism is trying not to buy new things or adding to the waste. There are many ways you can integrate this into your lifestyle by swapping, borrowing and sharing:
Borrow books from friends or the library.
Hold a swap with friends and exchange clothes, accessories, and shoes.
Use services like online dress rentals for special occasions rather than buying an outfit that you might only wear once.
Peruse websites like eBay, Etsy, and Ziilch for deals on used clothes, including name brand fashion.
Do the same for kids clothes if you have children (or visit second hand shops, garage sales, etc. to buy the next size for them).
Don't be afraid to ask friends, family, or neighbours to borrow items you won't use often. For example, if you want to bake a pie, but don't have the right pan, borrow it from someone before you run out and purchase it.
Buying secondhand is also one of the foundations of recycling. By giving new life to the things you already own you can start living more with less.
4. Take the same approach to your finances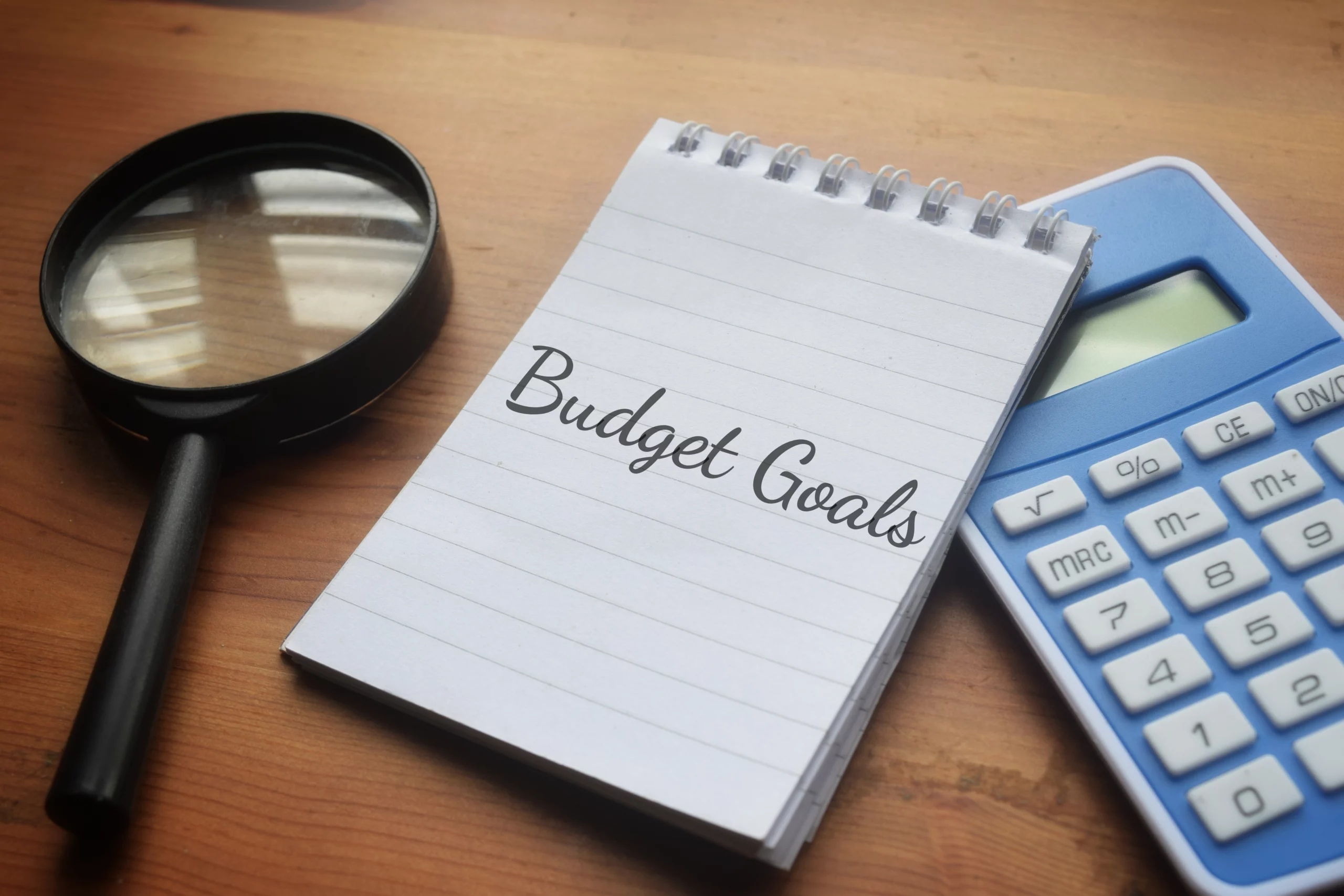 Learning how to be a minimalist isn't just about the physical stuff. You need to apply this minimalist approach to your finances. For everything, from groceries, to monthly subscriptions, you need to assess where your money goes every month:
Do you need to have a monthly gym membership? Can you stream exercise videos online or run outside?
Do you need that brand name pasta sauce? What about the store brand version that costs less?
Do you really need all those streaming services?
Is there anything being debited from your account that you no longer use?
Could you use your car less and consider taking public transportation?
What about your cell phone plan (or other monthly expenses like insurance, Internet hook up, etc.)? Could you use a lower data plan (or just get a better price)?
Follow your expenses for a whole month and see how many different ways you can cut costs. Free yourself from those extra expenses you don't need in your new minimalist life.
5. Squirrel away all that cash you save!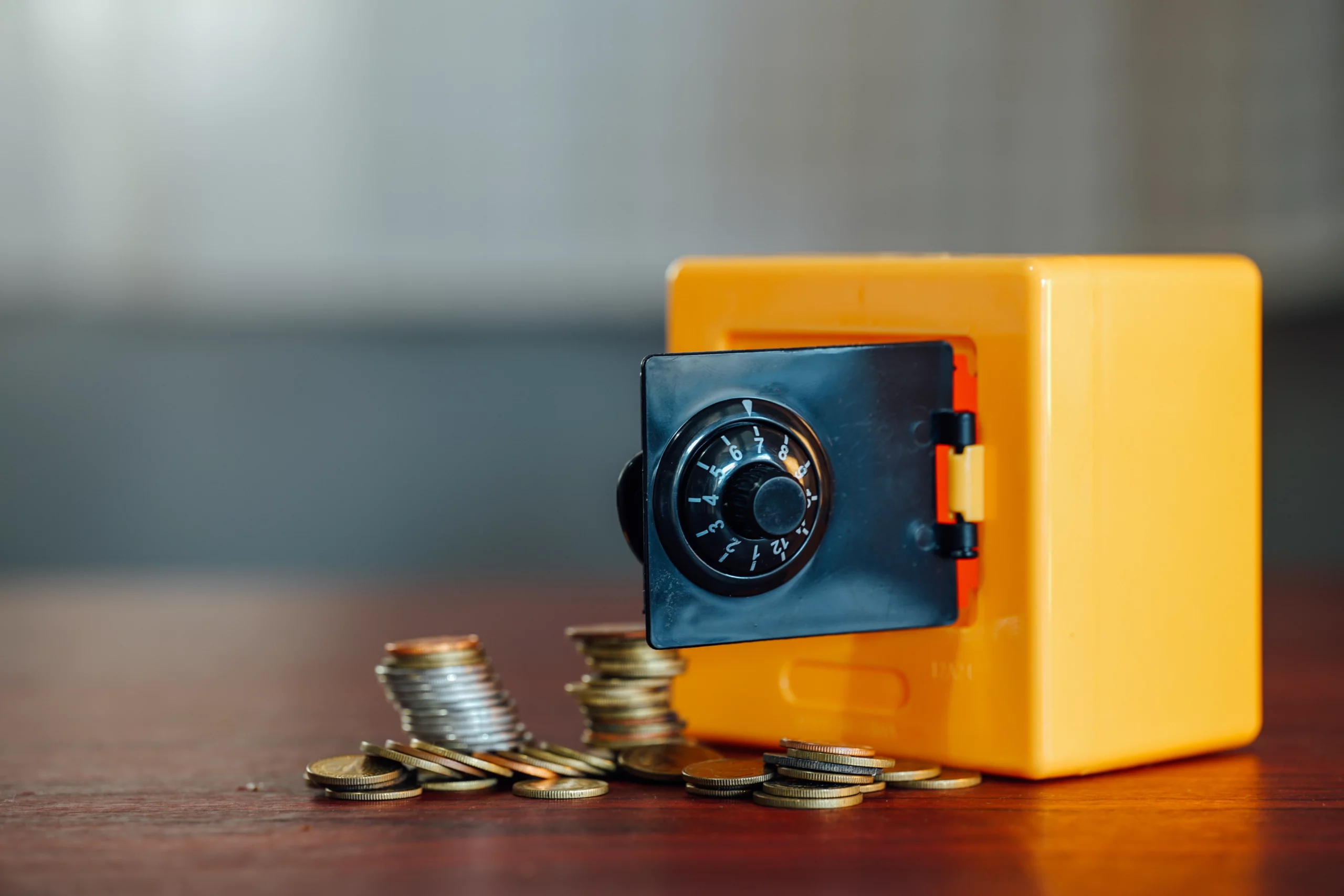 The best part about living more with less is getting rid of junk, but a super close second has to be the money you save. By creating a lifestyle of less, you'll be able to do more — travel, experience local culture, and save for retirement. So start imagining what you can do with all the extra money, space in your home, and time not being distracted by stuff.
However, if you're just getting started and haven't saved much yet, it's OK to get help if something breaks. Sometimes you find yourself with bills you didn't anticipate or car repairs that are expensive. To get you back on track, consider taking out a cash loan from Swoosh Finance. The application process is easy, 100% online and you know exactly how long it'll take to pay the secured loan off.
Plus, with your new minimalist lifestyle changes, you'll pay off the loan repayments in no time. Then you can start a savings account you can count on for any kind of emergency.
People also read: