Money Management Apps
Do you get halfway through the month and wonder where all of your money has gone to?
A money management app can help you feel more in control of your finances. There are apps for basically every need you have.
We've done our research on your behalf to give you a few better ways to track your spending and manage your finances better. Most major Australian banks offer their customers great tools to help improve how they manage their finances. If your bank doesn't offer a service like this or you're looking for a better app, here is our definitive list of the best money management apps on the market.
Pocketbook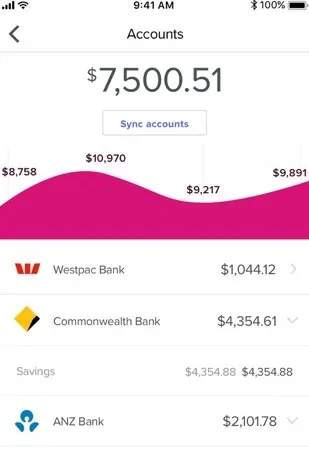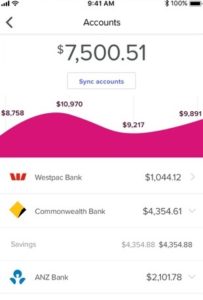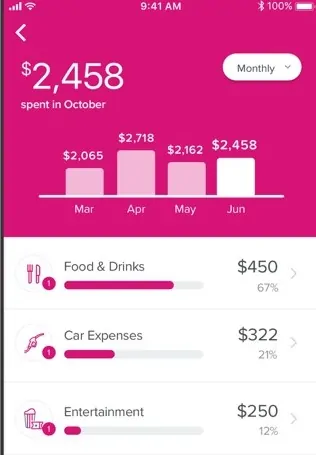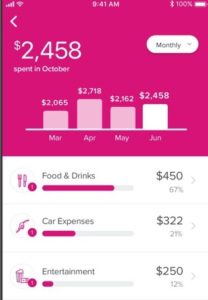 Best feature: Notifications when fees are charged to your bank account
We love: Can track spending by location
Not so much: Free features are supported by datamining which may be a source of concern for privacy
Cost: Free
Pocketbook is an Australian budgeting app that allows you to track your expenses to work out your monthly spend. It connects to your bank so that you can track income and expenses automatically. You can set spending limits to help you stick to your budget.
Sometimes just being aware of your spending habits can help you improve your finances. Tracking your cashflow is a great way to curb impulse buying or reduce your spend on unnecessary things like takeout.
Find out more here
TrackMySpend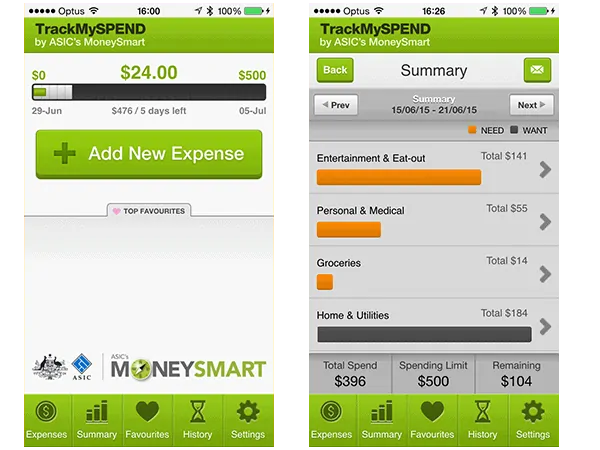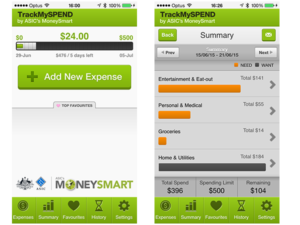 Best feature: ability to label expenses as needs or wants
We love: Offered by ASIC which is a trusted source
Not so much: limited to tracking expenditures
Cost: free
TrackMySpend allows you to categorize expenses, set regular expenses as favourites and flag expenses as needs or wants. Separating your needs and wants is a great way to figure out a savings plan, as you can see what percentage of your income is going to necessities and what could potentially be invested.
You can also download the data to a spreadsheet for further analysis or to import into other accounting software, which is handy for small business owners.
Find out more here
Good Budget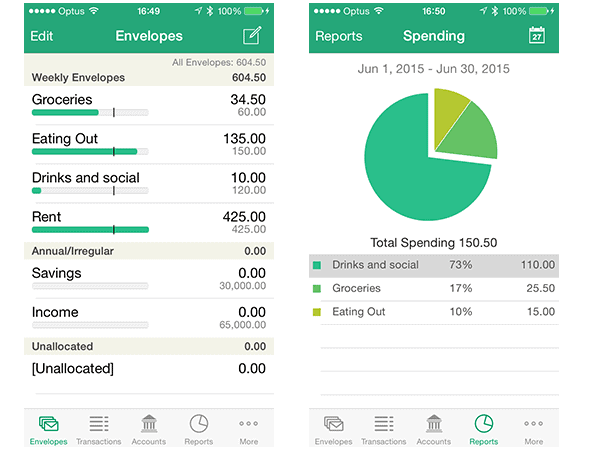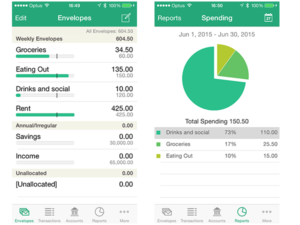 Best feature: Uses the age-old "envelope" budgeting system
We love: good for people with varying expenses
Not so much: features are limited unless using premium
Cost: free or $5/month premium
Similar to other money management apps, The Good Budget can track expenses, monitor savings goals, sync with your partner, monitor cash flow and analyse spending patterns. The main difference is this app uses a virtual version of the old-fashioned envelope system to help you budget your money. The envelope system is a type of budget that involves putting cash in envelopes for specific purposes. It can be great for people who have varying expenses week to week. If you'd like to learn more about different types of budgets, this article by The Account Ant is a great resource.
While this app isn't Australia specific, Australians can still use it.
Find out more here
Mint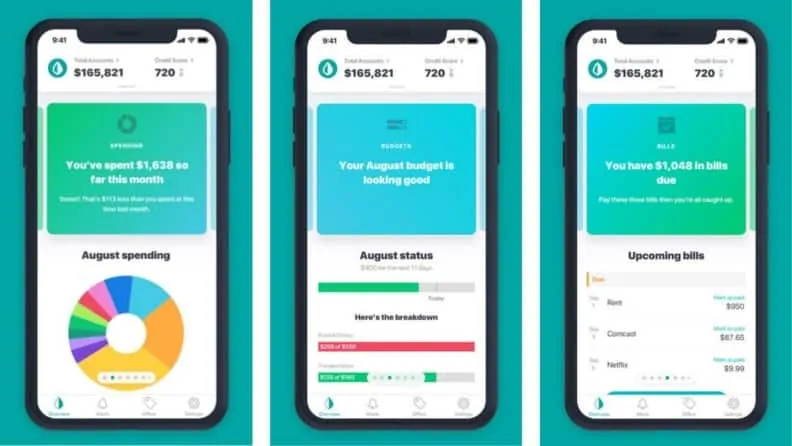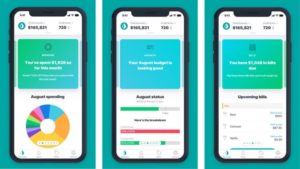 Best Feature: Bill reminders and tax reporting
We love: Powerful budgeting tools
Not so much: Investing section feels like an afterthought
Cost: free
Mint is similar to other budgeting apps – but with one difference. It includes information about your investment accounts, making it easy to track your net worth.
Mint takes into account your account balances, regular bills as well as your credit score, other investments like shares and other liabilities such as loans. This gives you a clear picture of your current financial situation because you can see exactly what your have and what you owe.
Find out more here
 Personal Capital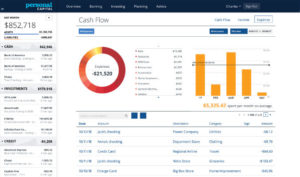 Best feature: Focus on investing
We love: Clean layout shows a clear picture of financial position
Not so much: High fees for wealth management services
Cost: Free with premium features
Personal Capital is similar to mint in the features that it offers with one slight difference. Personal Capital focuses more on investment strategies and maximising the growth of your net worth. If you have multiple accounts and loans it is a great tool to show your liabilities decreasing and your assets increasing.
YNAB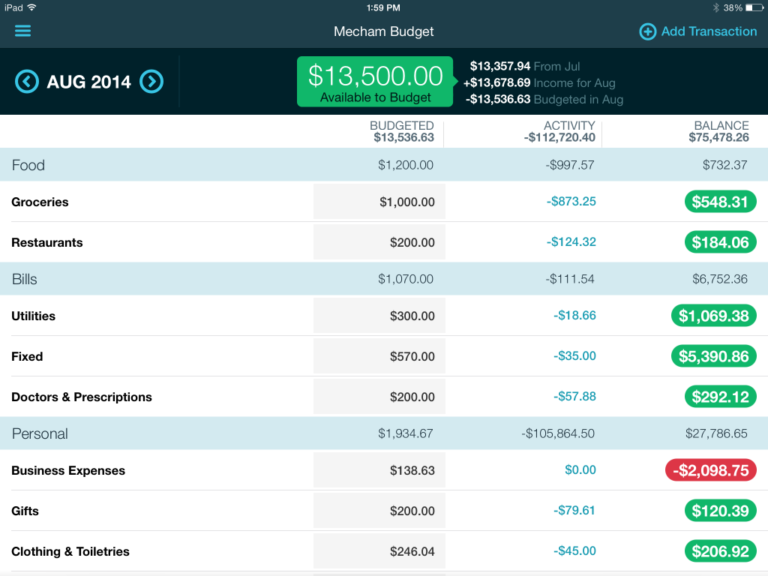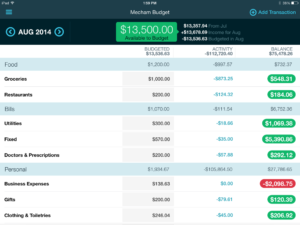 Best feature: Utilises the "zero sum" budget strategy to make your money work
We love: Extremely powerful budgeting tool
Not so much: Offers similar functionality to other apps that are free
Cost: $50/year
YNAB on the surface looks very similar to other budgeting apps. The reason it made our list is because of the benefits having a paywall offers. Synchronisation is a lot smoother than other apps and most importantly to some users – they will not sell your data to third parties. This may be worth the $50 per year for those who are concerned about their data. Their customer service is also reported to be much better.
Investment Apps
Raiz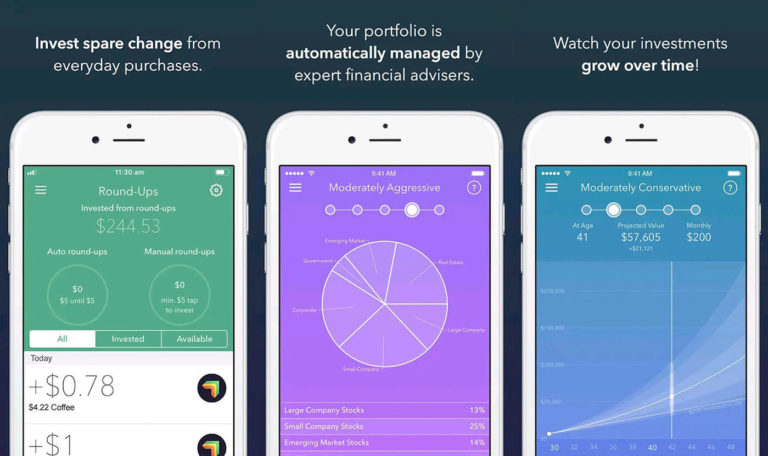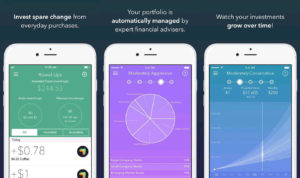 Best Feature: Set and forget investing
We love: The emerald portfolio featuring ethical investment choices
Not so much: Information on composition of share packages is not readily available
Cost: $2.50 per month
Raiz is an app that allows users to buy shares using small amounts of money called micro-investments. It works by rounding up your transactions to the nearest dollar and using the extra change to make small purchases in the stock market. You can also set recurring amounts to invest daily, weekly or monthly.
The app includes a range of investment options from Conservative to aggressive – similar to a super-annuation fund.
It's a great choice for people wanting to get started with the sharemarket but don't want to take a big risk or don't know where to get started.
Find out more here
Spaceship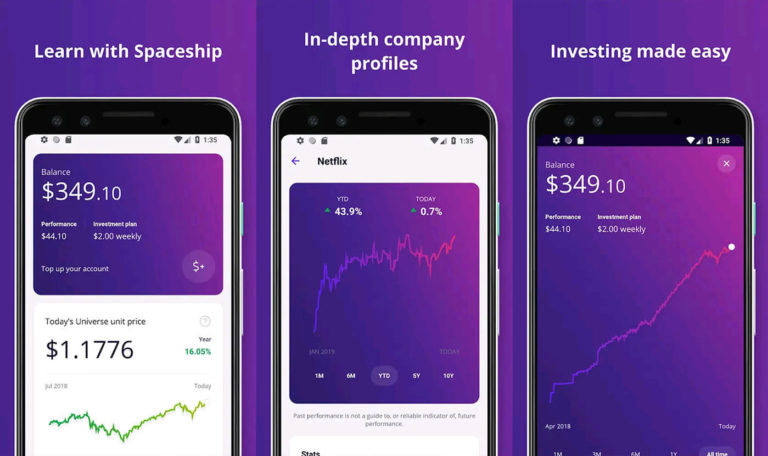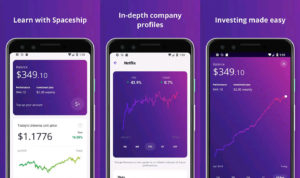 Best Feature: Hand picked stocks geared for future growth
We love: Transparency about composition of share packages
Not so much: Round up account connectivity issues for smaller banks (round-ups onl)
Cost: no fees on balances below $5000
Spaceship works similar to Raiz but offers different portfolios for investment. The benefit is they are more transparent about what shares they are buying when you invest your money. This would be great for people who have a little bit of market know-how but still don't want to take the plunge to investing in individual shares.
Wisr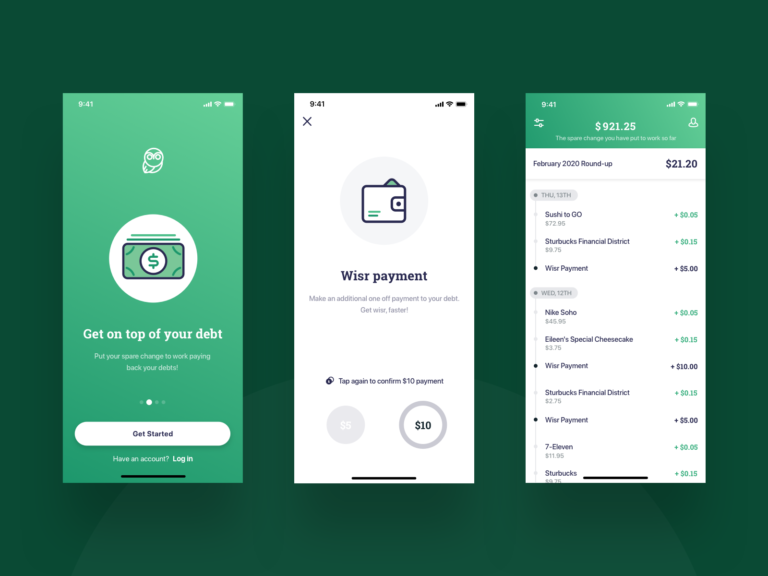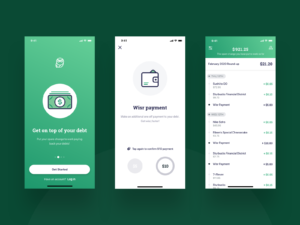 Best Feature: Uses microtransactions to pay down debt faster
We love: can pay down debt without the user noticing
Not so much: App may be used to offer personal loans
Cost: $1.25/month
Wisr is an app to help you pay off your debt faster. It operates using the same method as Raiz – rounding up your transactions. But instead of investing the extra money, it uses the funds to pay off your debt. It can be used to pay down credit cards and mortgages, with the possibility of others.
If you need extra cash today and can't wait for your savings plan to kick in, apply for a small loan with us