Best Tips for Buying a Used Car
Buying a used car can be a confusing process. Used car lots can be intimidating, salespeople can be pushy and you might not know what you are looking for. You might be asking yourself, what should you look for and what should you avoid? To help you get started, we've compiled a list of our top 17 tips for buying a used car.
At the end of the day, you want to find a reliable car at a great price—a car that runs well but doesn't force you to take out a major cash loan.
The tips below will guide you on what to look for when buying a used car and also some red flags to be wary of. Before you know it, you'll be rolling out of the sales lot in fresh wheels at an incredible purchase price.
Overview:
17 tips for buying a used car
1. Number one tip for buying a used car: Look for a car with low kilometres
Our first tip for buying a used car is to check the kilometres the car has done. Aim to find a vehicle with approximately 14,000 kilometres travelled per year. This is close to the average in Australia.
So, for example, if you're looking at a car that's 5 years old, it should have approximately 70,000 kilometres on its odometer. Of course, if the number differs somewhat, it is still a car worth considering.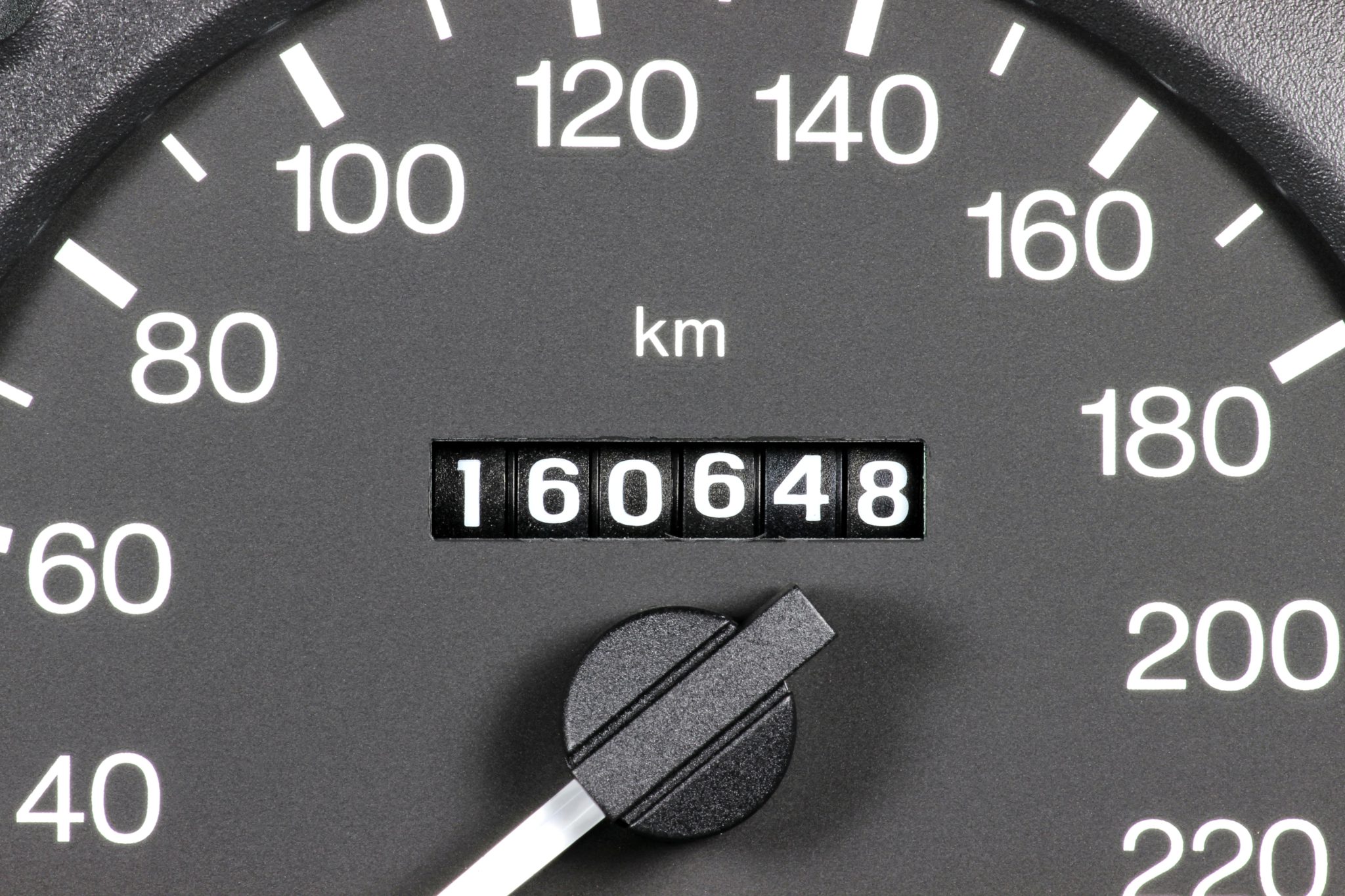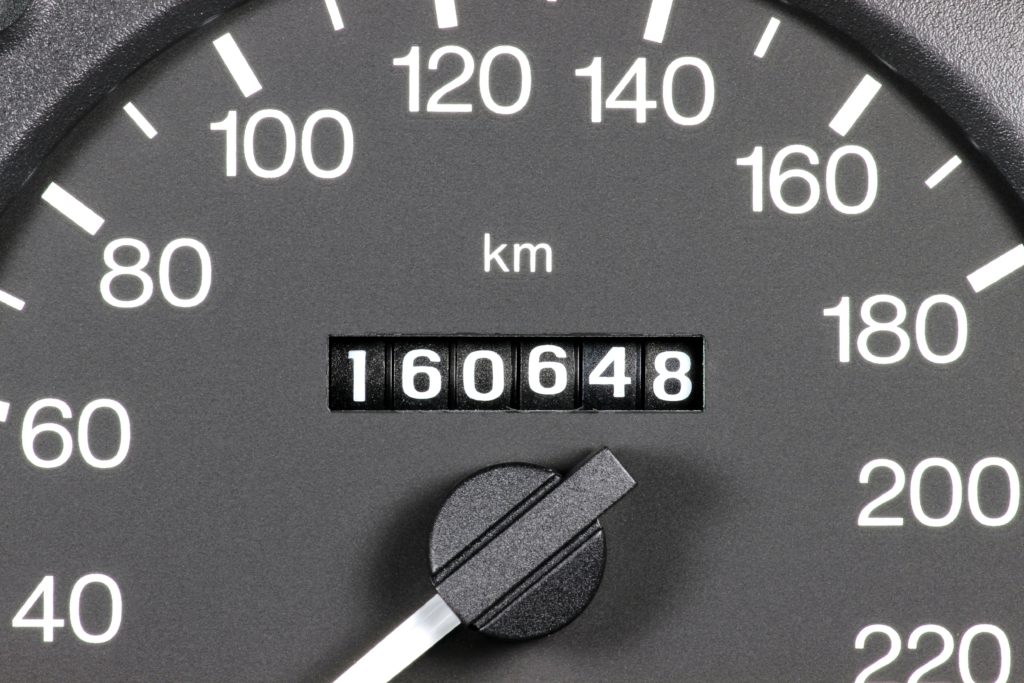 2. Consider the vehicle's age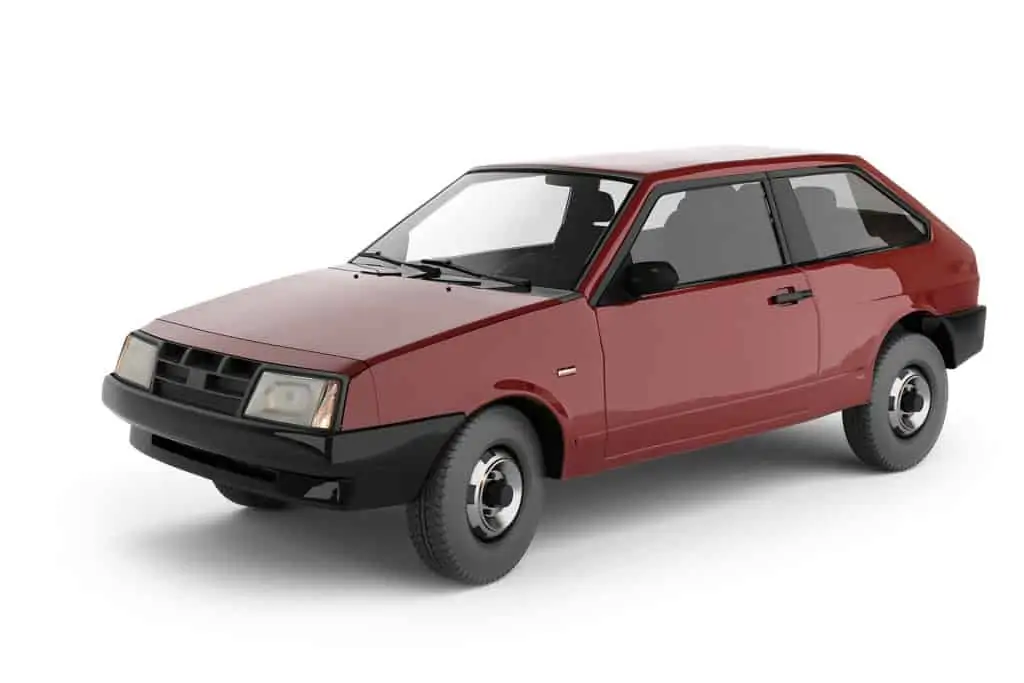 In addition to the kilometres travelled, look at the year the car was made. This will give you an indication of how old the car is and how many kilometres were driven each year.
For instance, a ten or twelve year old car with only 35,000 kilometres may seem like an appealing purchase. But since the driver hasn't spent much time behind the wheel, they likely haven't spent much time doing maintenance on the vehicle either.
When a car isn't driven often, it develops problems because the parts and pieces haven't moved regularly. For this reason, a five year old vehicle that's spent too much time sitting is more of a concern than an eleven year old car that's been used consistently and is well-maintained.
3. Check the car's history report
One of our top tips for buying a used car is to obtain a report of its history. To get a report, you can use a company like AutoCheck or RevsCheck, and you'll need a 17-digit Vehicle Identification Number (VIN) to run the report.
Once you have the report in hand, you can see the vehicle's complete history, including if it's been in an accident and what happened. In the car report, be sure to look for:
Serious accidents, fires, or floods
If the car has been 'totalled' or considered a 'total loss' by an insurance company
If an insurance company issued a 'salvage title' (salvage titles hurt the resale value and often indicate that the car has hidden problems)
An odometer report that makes sense from a chronological perspective
Any maintenance details.
Ideally, you'll want to buy a second-hand car that hasn't been in an accident and doesn't have any other red flags. Car reports are usually purchased for a minimum fee and are well worth the cost.
4. Check the RedBook price
One of the most important things to do when buying a used car is to ensure you're getting it for its market competitive price.
RedBook allows you to input basic information about the car's make, model and year. It will generate prices of similar cars, along with details about each vehicle.
You'll want to compare the prices of the cars you found on RedBook to the used car you're looking to buy. This will be a good indicator of price, ensuring you're not overpaying. Have this price information in your back pocket, so you have more facts and figures when negotiating.
5. Consider time-tested value vs. a fad
When it comes to the make and model of your car, are you more concerned with how it looks or how it performs?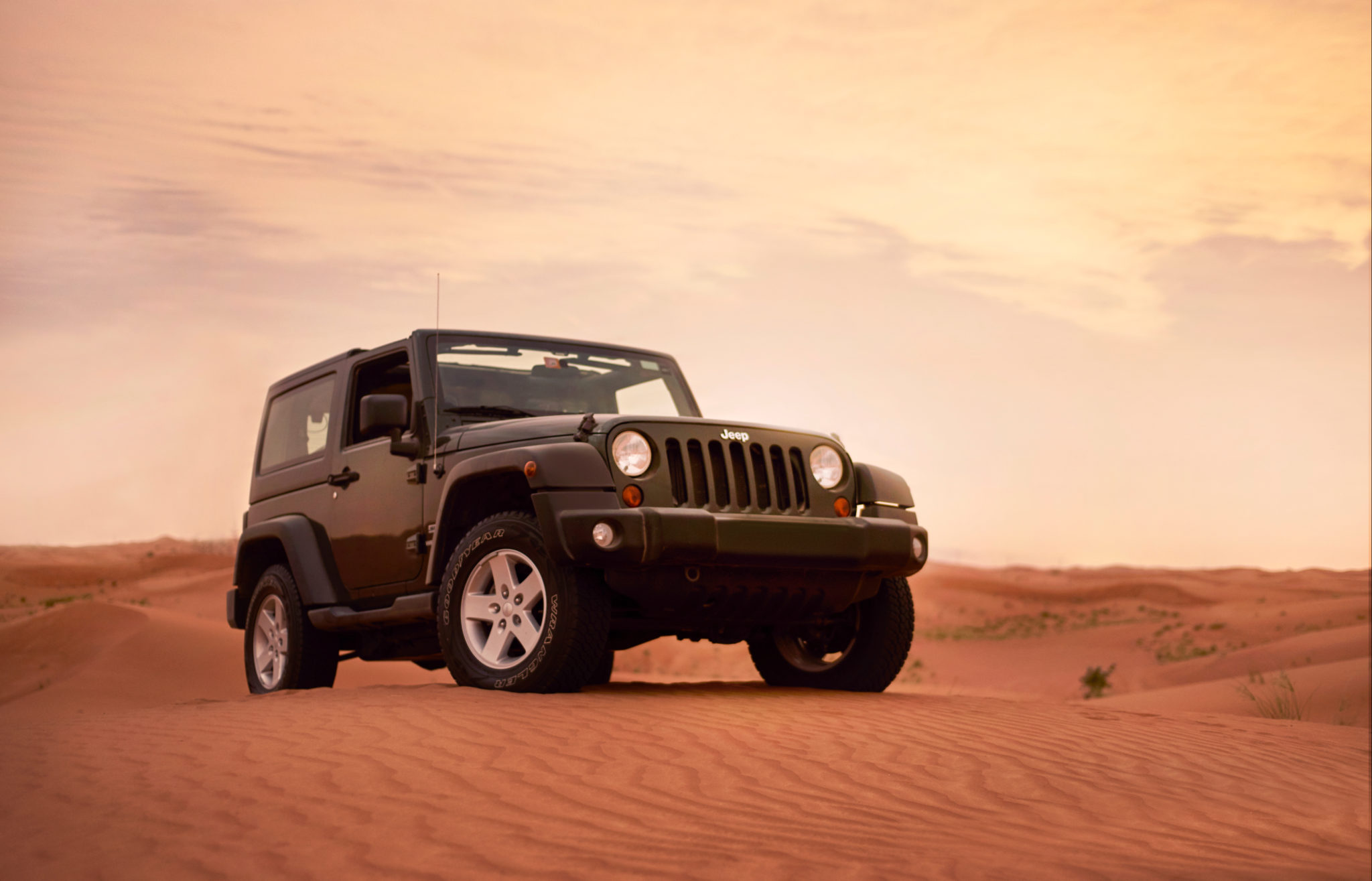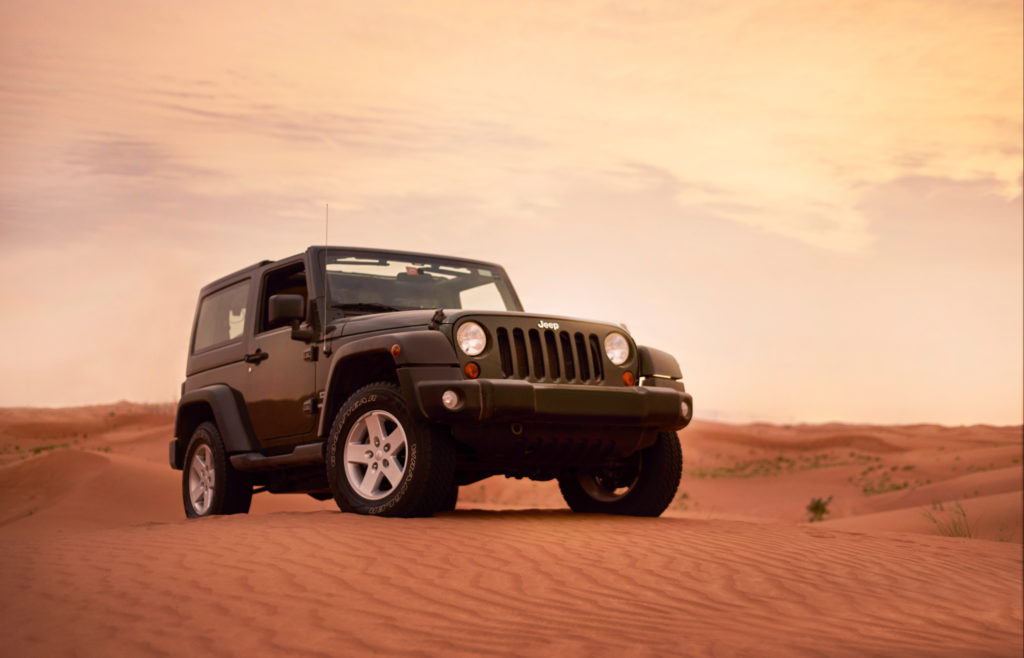 While trendy cars make for a great statement, they may not pay off over time. For example, Jeep has a great marketing campaign but they have a poor history of being unreliable cars and are expensive to fix.
Look for a car that will maintain value and style over the next five to ten years. You can find a good-looking car while still choosing one that will stick by your side for years to come.
6. Buy on the last day of the month
Car dealers are often trying to hit their numbers for the end of the month. They need to sell a certain amount of vehicles per month, and as that time period comes to a close, salesmen are willing to make deals at lower prices in order to sell more cars.
So if you're buying from a dealer, plan to make your purchase on the final day of the month. It may give you extra leverage in negotiating the price.
7. Watch for used cars owned by senior citizens (hot tip for buying used cars in great condition)
Older generations tend to take care of their belongings with great responsibility. Many senior citizens take exceptional care of their vehicles and perform regular maintenance on them. They're also usually gentle on their cars and drive them with caution.
A well-maintained vehicle will likely have fewer maintenance costs and problems in the future.
8. Don't be afraid to negotiate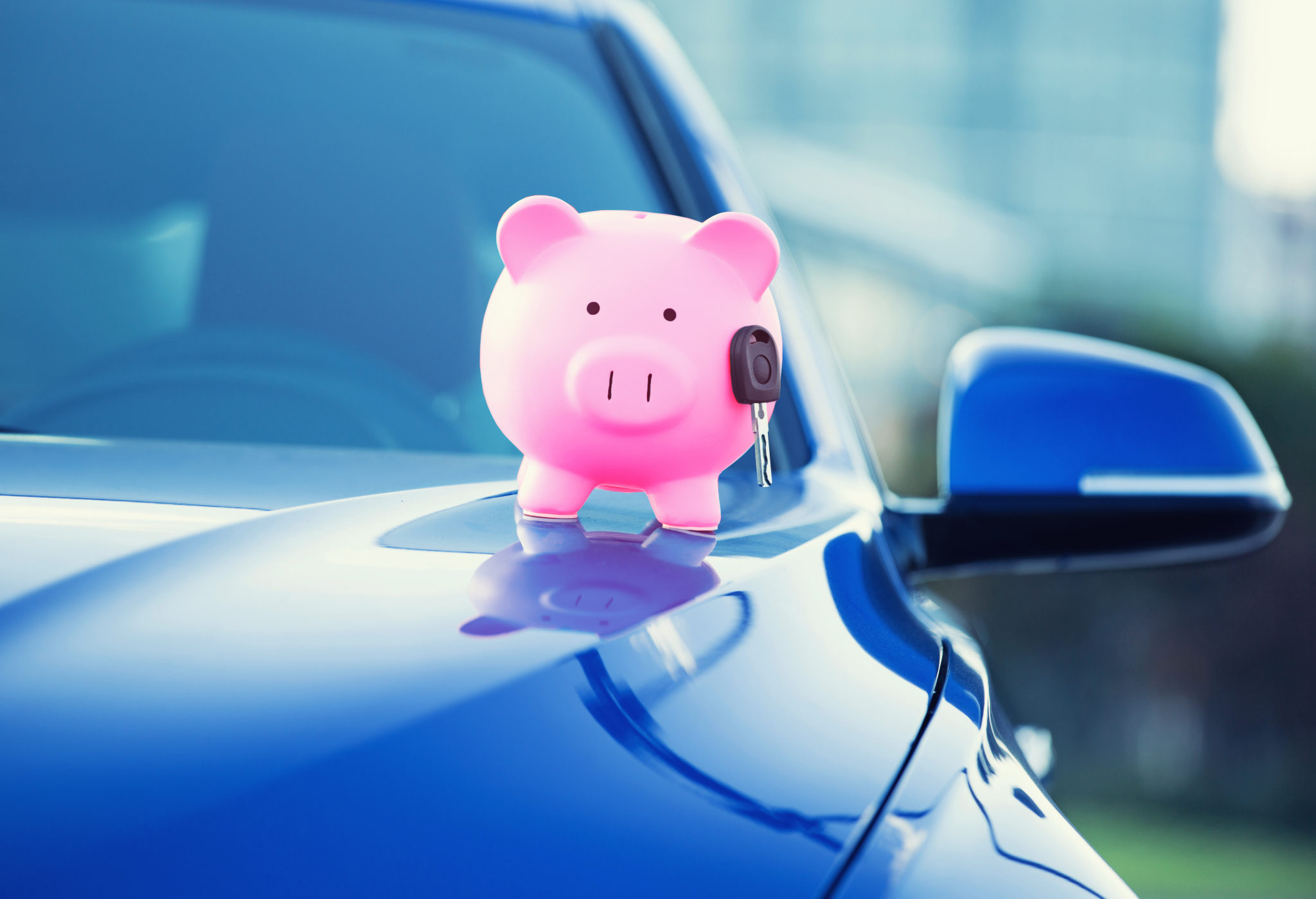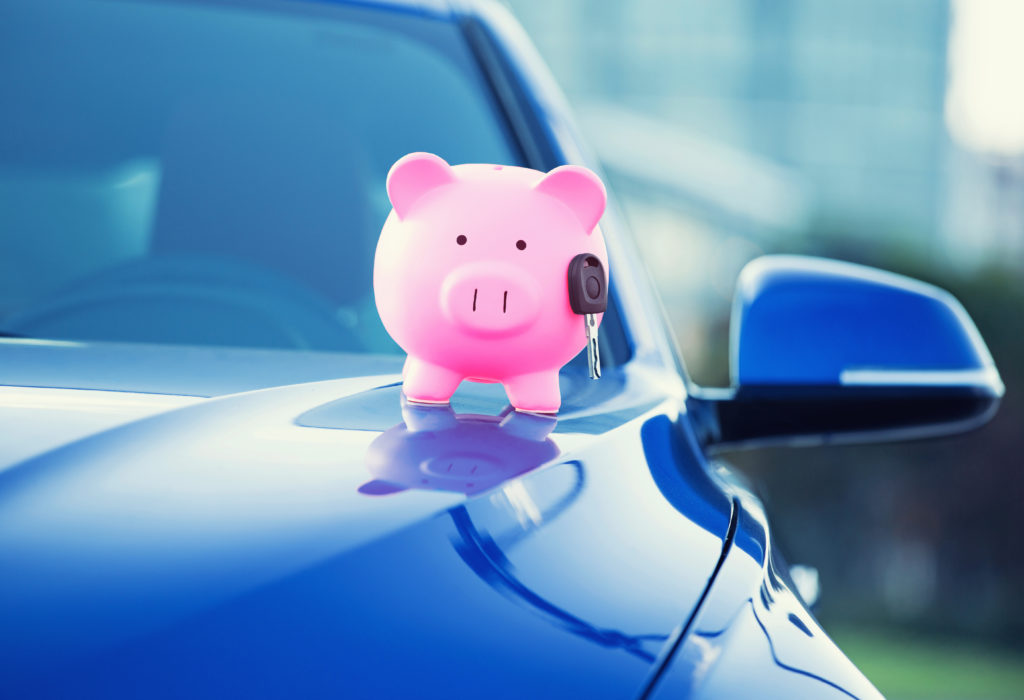 Another one of our best tips for buying a used car is to negotiate. This starts with having all of the information, because the more you know, the better off you'll be. Do as much research about the type of car you want before you head into the dealership. This will equip you with knowledge about the market competitive prices for your desired make and model.
If you're trading in a vehicle, research the average selling price of that car too. Ensure your trade-in rate is as close to the wholesale price as possible.
And always be ready to walk away if the price isn't right. If you're flexible in your choice and you don't get too attached to one vehicle, you'll be more likely to strike an incredible deal at the right time.
9. Bring along someone you trust who has a knowledge of cars
If you're not confident in your car knowledge or negotiating abilities, bring along a family member or friend who can help you out. Having a second set of eyes and a second opinion may make a large difference in your purchasing decision.
10. Check for rust
Review the car thoroughly to see if there's any rust. Normal rust spots are found near the bottom of the doors and body of the vehicle. If you see rust, it's a sign that more will come in the future.
11. Review the car's interior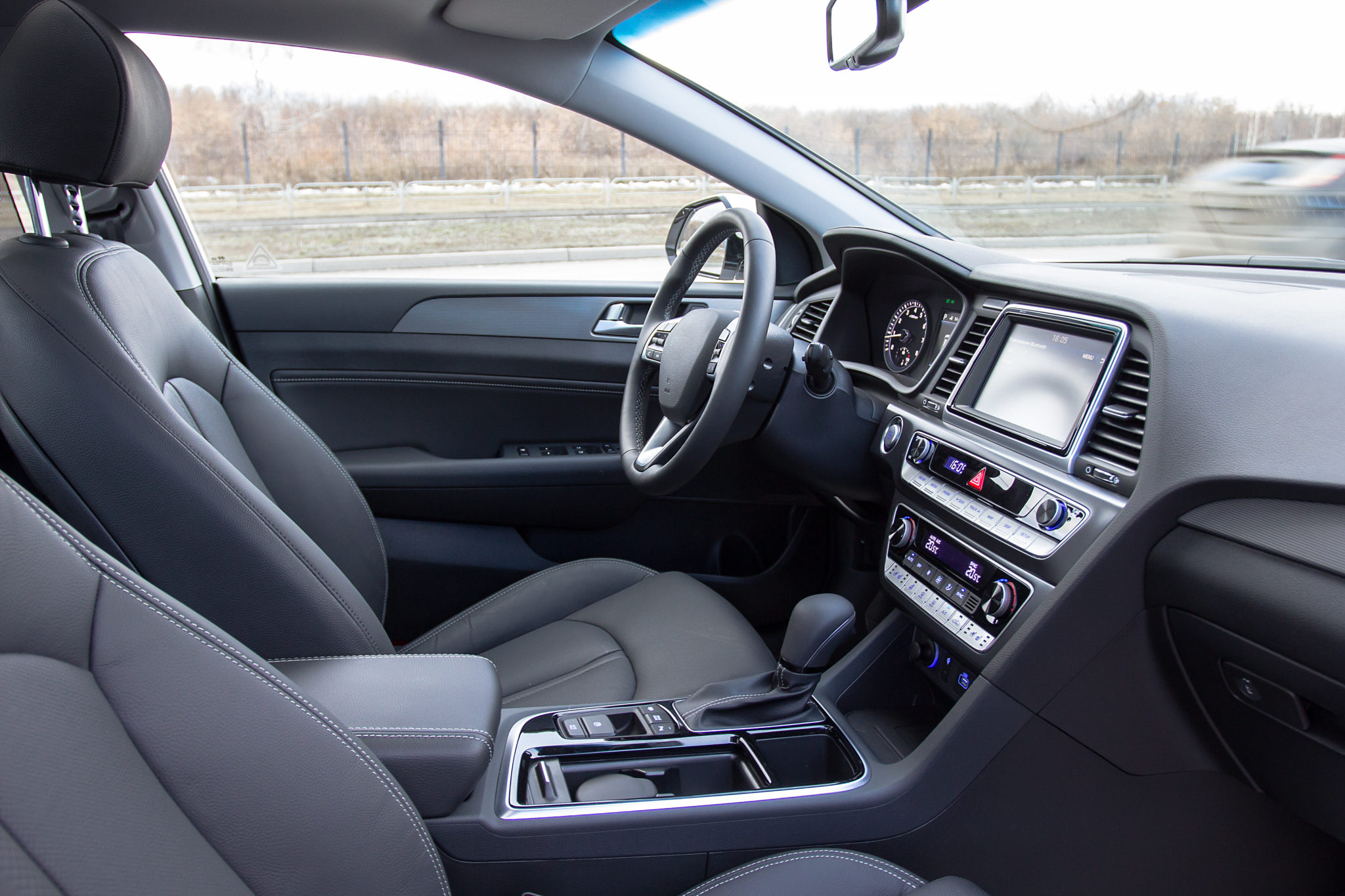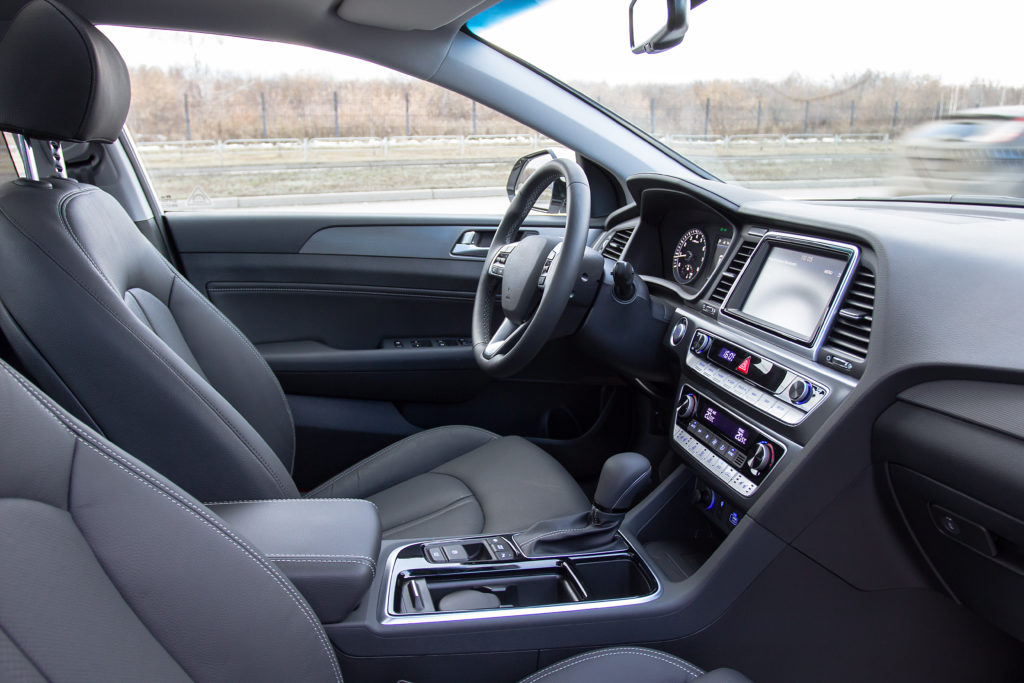 In addition to the car history report and reviewing the outside of the car closely, look at its interior workings.
Check to see if there's damage to the:
Seats
Car mats
Radio
Air conditioning
Heating
Glove box
And all other details
Also, check if there are any lingering odours from pets or smoking.
12. Consider buying last year's model just before the new model comes out
If you're in the market for a newer used car, take a look at last year's model. If you time your purchase right before the new model comes out, you'll likely get a better deal on the prior year's model. Older models are priced lower and the dealerships will be in a hurry to get them off the lot before the new ones come.
13. Have your loan and finance information ready to go
Before you head in to make a deal on a car, make sure you have your small personal loan and financial information prepared, so the seller knows you're serious.
14. Have a mechanic look it over
The most important tip for buying a used car is to have a mechanic look it over.
Check local listings, online recommendations, or ask someone you know about a high-quality mechanic in your area. Or you could get an independent inspection from whichever motor vehicle association operates in your state. Mechanics generally charge between $50 and $150 to thoroughly check a vehicle and explain any potential problems. But, the price is worth the cost, as most used cars don't come with warranties. A mechanic's professional opinion may help you avoid future maintenance costs and problems.
15. Take the used car for a test drive before buying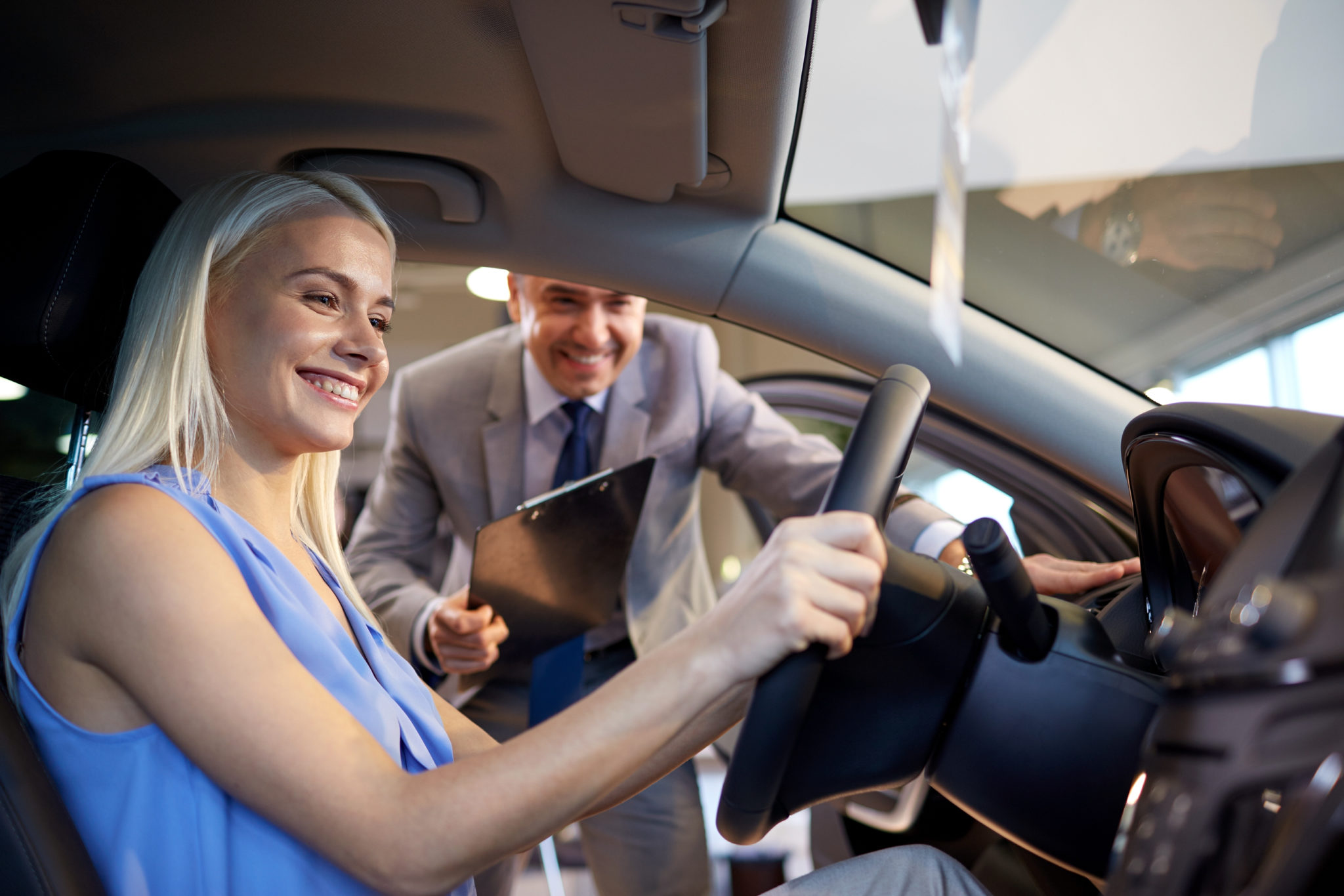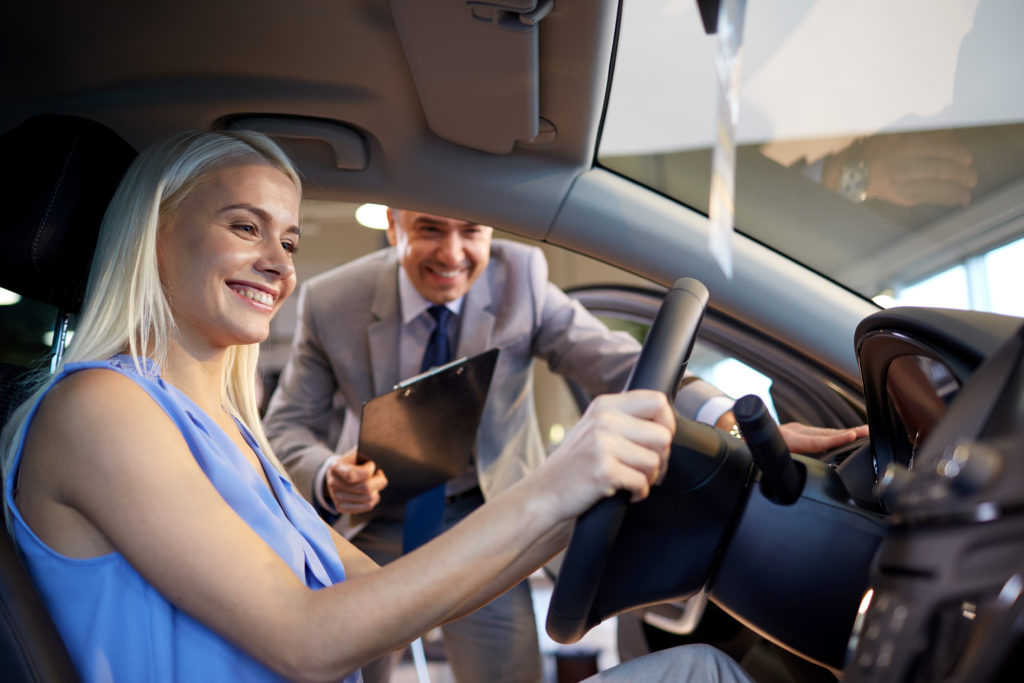 The way the car drives and feels – to you – is just as important as all of the checks and reports. Take your potential new ride for a spin. Drive it on city roads, country roads, and motorways to get a good feel of how the car handles.
Does it drive smoothly? Are there any unusual sounds? Can you get in and out of the car easily? Getting a feel for your day-to-day life in the vehicle will help you make a sound decision. If the seller doesn't let you test drive the car, you have no reason to buy the vehicle.
16. Consider used cars that are for sale by the owner
Dealerships aren't the only place you can buy a decent used car.
Look for listings on websites like Gumtree, Facebook and Car Sales for cars that you can buy privately. You may find a car from a private seller that's priced lower than what's at the dealership.
You can also watch for cars that are parked near the edge of the road or in a parking lot.
17. Final tip for buying a used car: Make sure the seller has the title
If the seller doesn't have the title or says they'll get the title to you later, don't purchase the vehicle. Every owner must have a title.
In the case that a seller has an outstanding loan, you can go to the lender and pay the remaining balance. The title will then be given to you.
Final thoughts on tips for buying a used car
There you have it, our 17 tips for buying a used car! We hope this guide to buying a used car helps you to choose the perfect vehicle that'll last you for years to come. And as you get closer to making a used car decision, consider an online loan that can cover the cost of it.
How to buy a used car FAQs:
What are good questions to ask about a car?
Here are just a few examples of questions you should ask when buying a used car:
Has it been regularly serviced and do you have the records?
Why are you selling the car?
Has the car been involved in an accident?
What is the ownership history?
How do you pay for a used car?
You can pay for a used car using cash or you can get an online loan to help pay for it (even if you have bad credit).
How do you tell if a car has been maintained?
Some examples of signs that a car has been maintained include:
The car has been regularly serviced
The interior is clean and odour-free
The mileage matches the age of the car
The car has a clean history report and has no damage
People also read: