How To Make Money Online In Australia
Making money online might sound like a dream. But believe it or not, sitting in front of your computer (or smartphone), wearing pajamas, and using skills you already have can get you extra income. If you're strapped for cash, you can make hundreds – if not thousands – of dollars online. Want to learn how to make money online in Australia? Then read on! Our guide offers 10 real ways to make money from home, starting today.
And if you're still in need of some extra funds, you know what else you can do online? Apply for a same day loan at Swoosh! The process takes less than 5 minutes and you only need to meet 4 criteria to be eligible.
Overview:
How to make money online in Australia: 10 ways to sell your skills online
1. Make money by becoming an online Australian tutor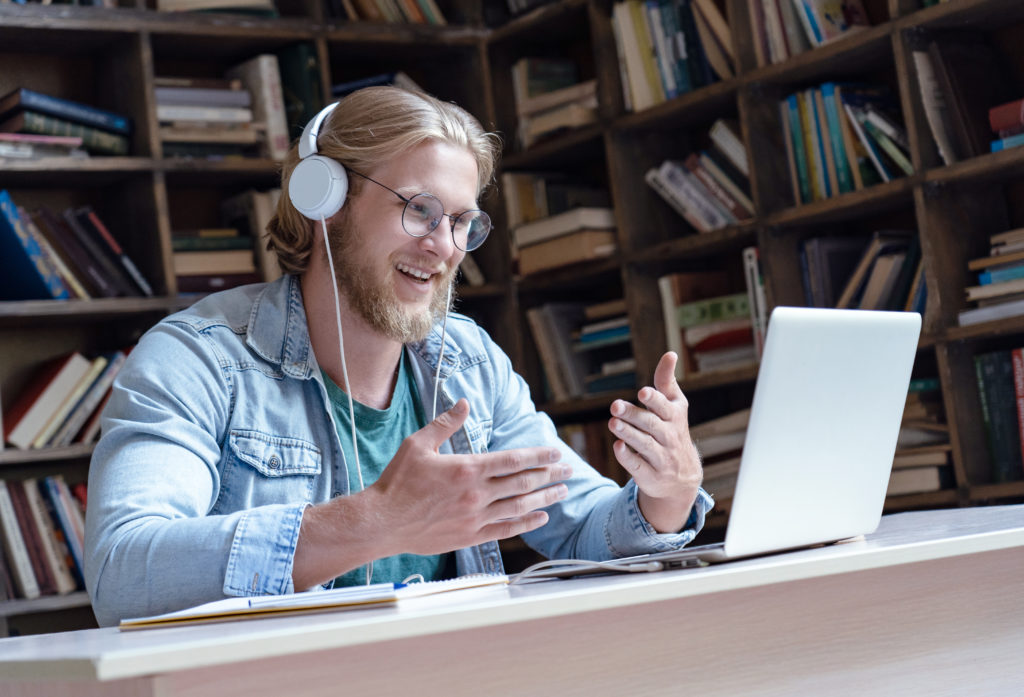 Have a skill that others might want to learn? You can use that to become a tutor to make money online now! Even if you don't think you have a skill, the fact that you can speak English is of value to lots of people around the world who would like to learn it. Online tutoring is a convenient way to make a side income and allows you to build relationships through one-on-one sessions.
The internet is home to a wide range of tutoring options, which means you can teach someone who lives across the world. And do it all from the comfort of your own home.
How to set up your online tutor profile
Once you've built a free online tutor profile, eager students can connect with you over the web. Lessons can be conducted through Skype, Zoom, or FaceTime. Hourly rates also generally hover between $12 – $35 an hour. Although they can be even higher depending on your experience and what you're teaching. Lastly, you can set your available days and times so it works seamlessly with your busy lifestyle.
Sites like Chegg Tutors, Tutor.com, VerbalPlanet, and BYJU's are great places to find people who are looking for tutors. No matter your background, you probably have a skill you can teach others, such as:
The English language
A foreign language
A musical instrument
School subjects like math, science, or economics
Test preparation
Any other special skill, from writing, to photography, to crochet knitting!
2. Build an online course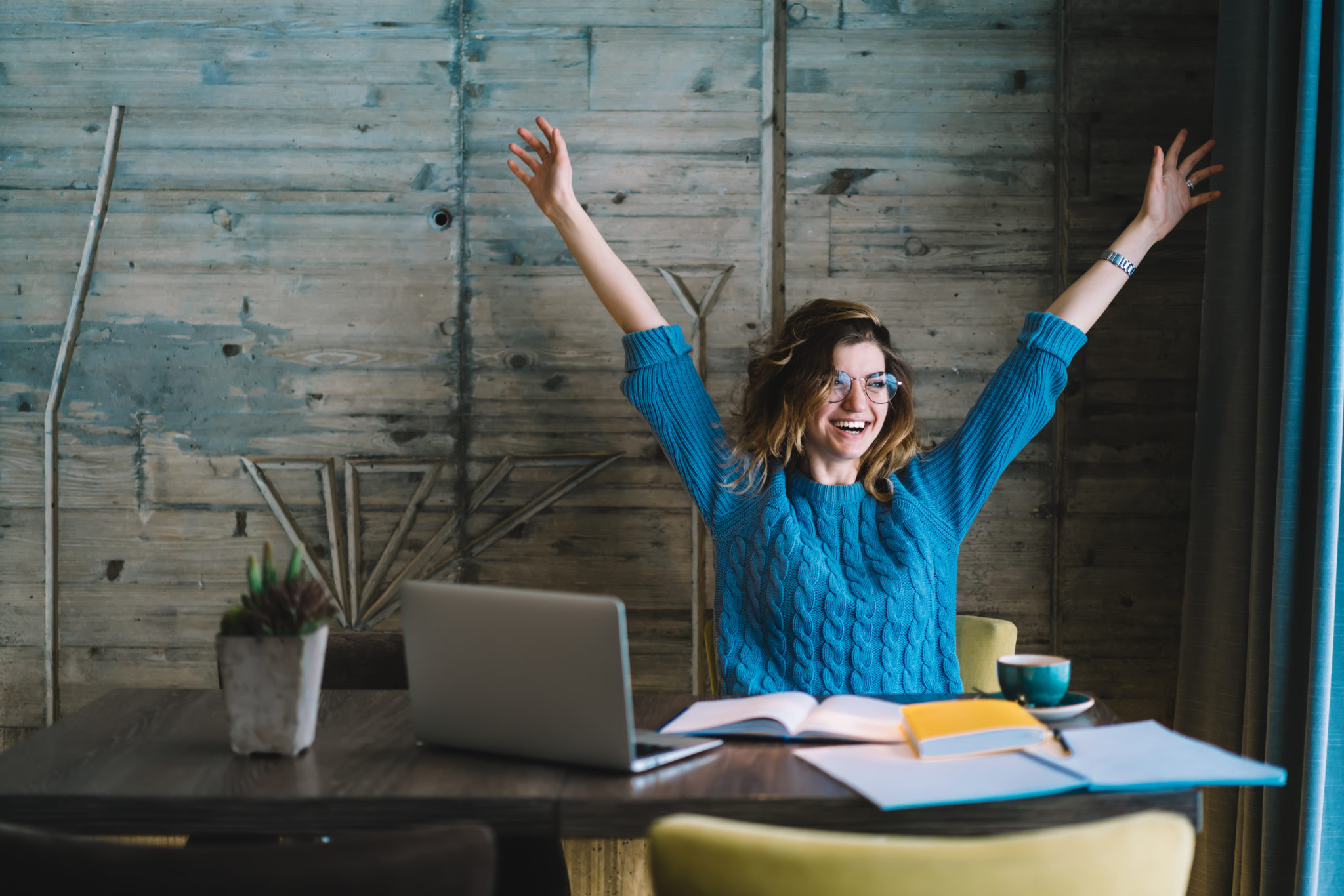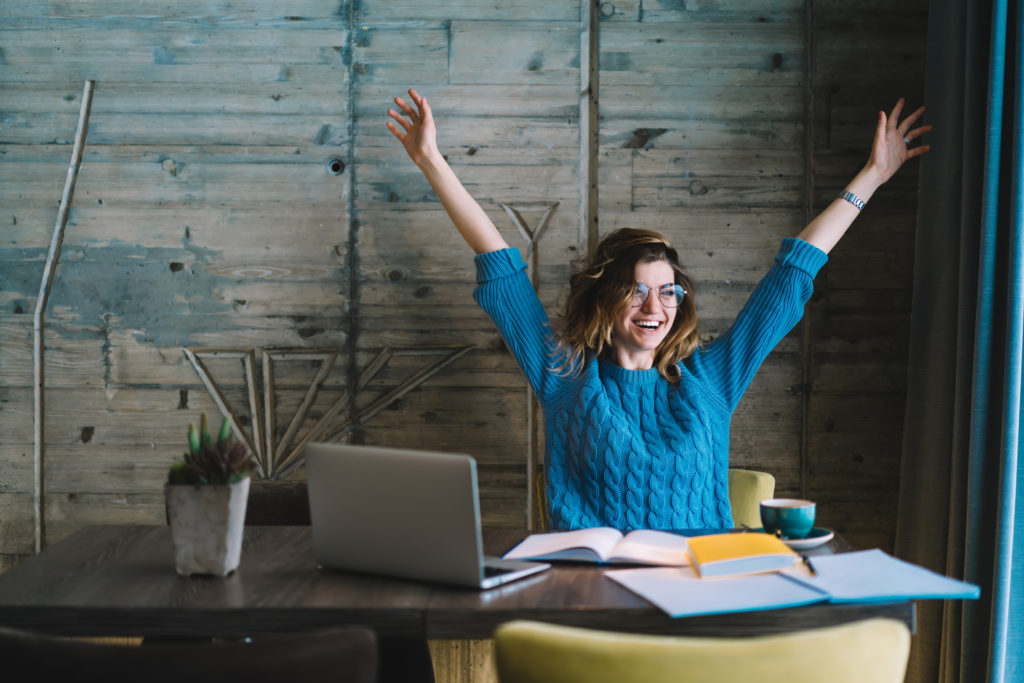 If one-on-one tutoring sessions aren't quite your thing, consider building an online course to teach that special skill you have. Once you create a course, people can sign-up to take it at any time.
Creating an online course is a great way to set up a passive income—where you generate revenue without having to work for each dollar. The money flows in and minimal work is required to maintain it.
Websites like Udemy allow you to build a course in any area you want, whether it's teaching a foreign language, how to paint a room, or preparing for a job interview. To be successful, you'll want to take the time to build a quality course that will provide genuine benefits to enrollees. The more detail you provide on your subject matter, the better.
Online courses are offered from 30 minutes all the way up to several hours. The average income for those on Udemy ranges from $6,000-$7,000 (though it can be higher). To increase your earnings, promote your course on social media sites like Facebook, Twitter, and Instagram.
3. Sell your photos online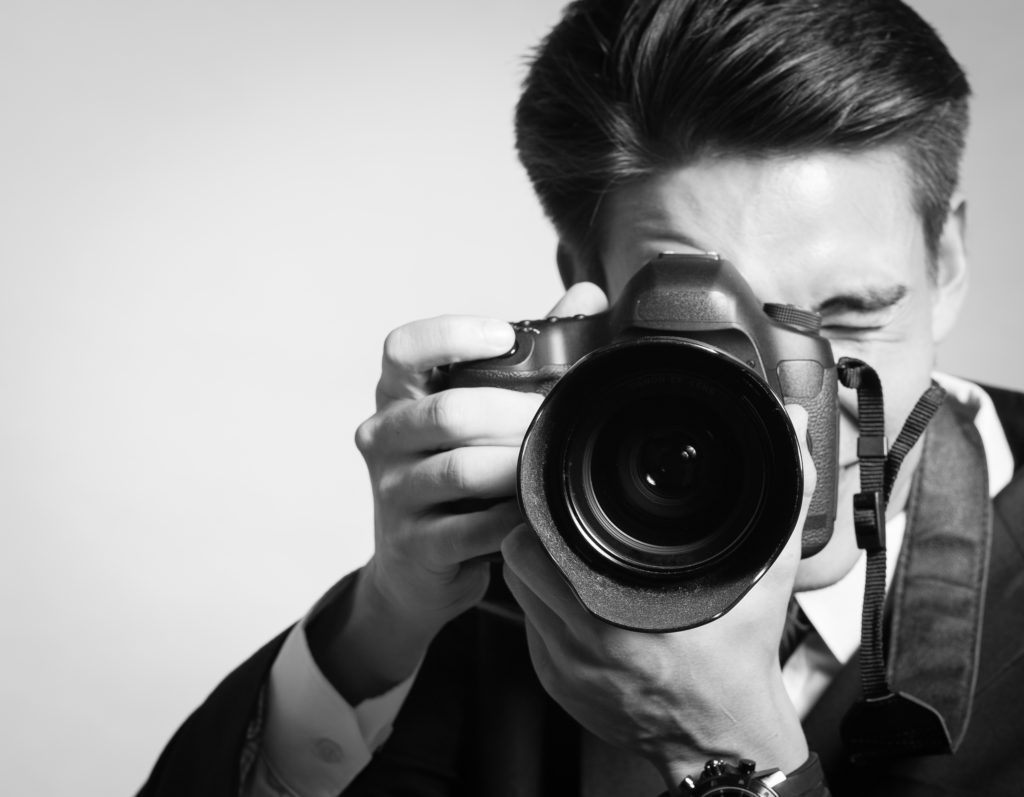 If you have a bundle of photos sitting on your hard drive that are of decent quality, consider selling them on sites like iStockPhoto and Shutterstock. These websites are always looking for additional photos to sell to companies, ranging from nature snapshots to people to everyday items.
Building your photo account is straightforward and only takes a few minutes. All you need to do is upload your best photos and start building your inventory.
The more creative you are and the more variety of photos you can upload, the better your chances are of making some serious money. Even if you feel your photos aren't worthy, consider uploading them anyway. Many companies and websites are often in search of the simplest photos, like a child playing in the park or a household good.
Once you have a nice cache of photos online, you generate a small commission every time a photo is downloaded. In this sense, the work is done upfront—but once you have a foundation, the money starts coming in without the need for much additional manpower.
4. Offer virtual assistant services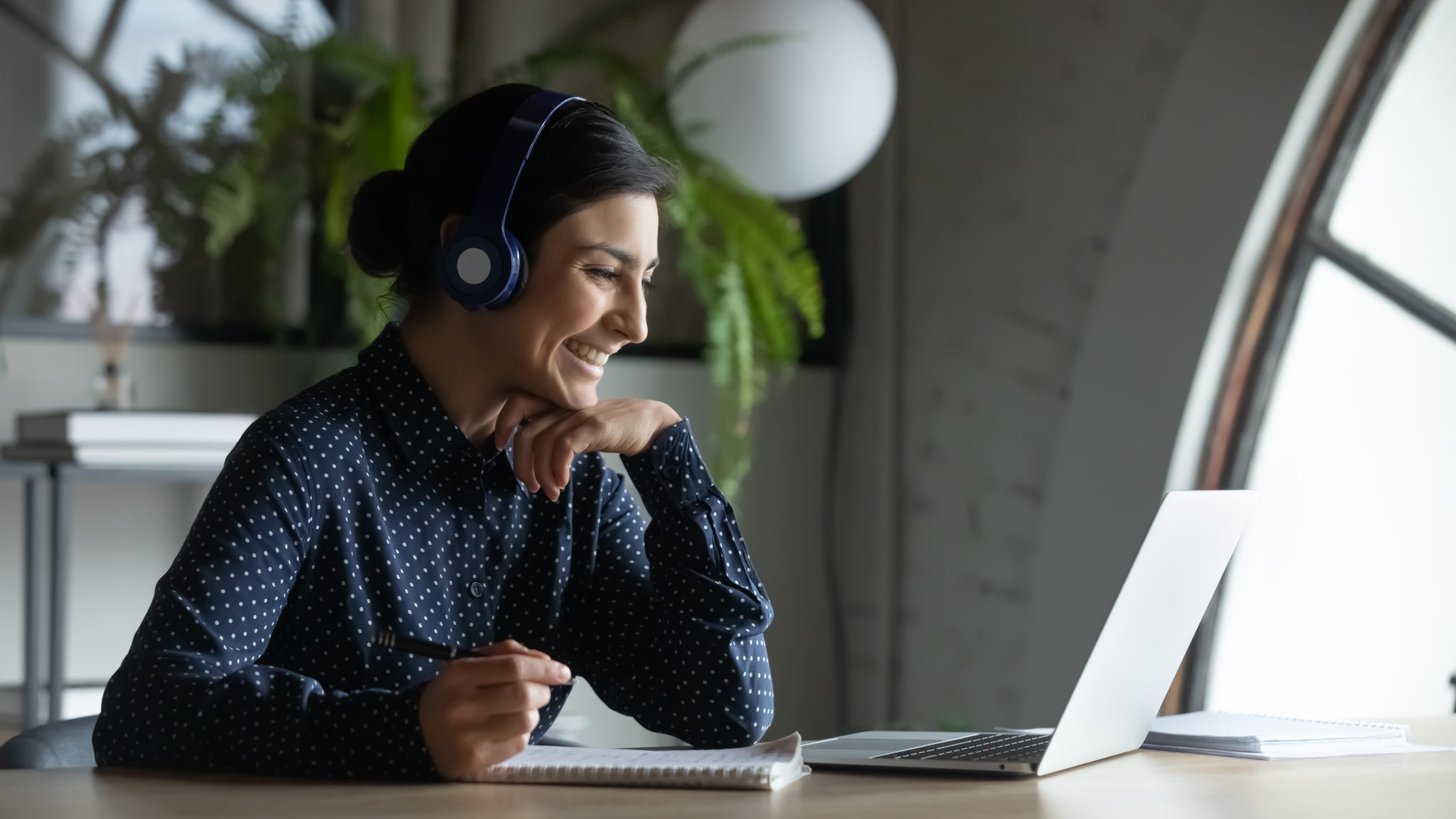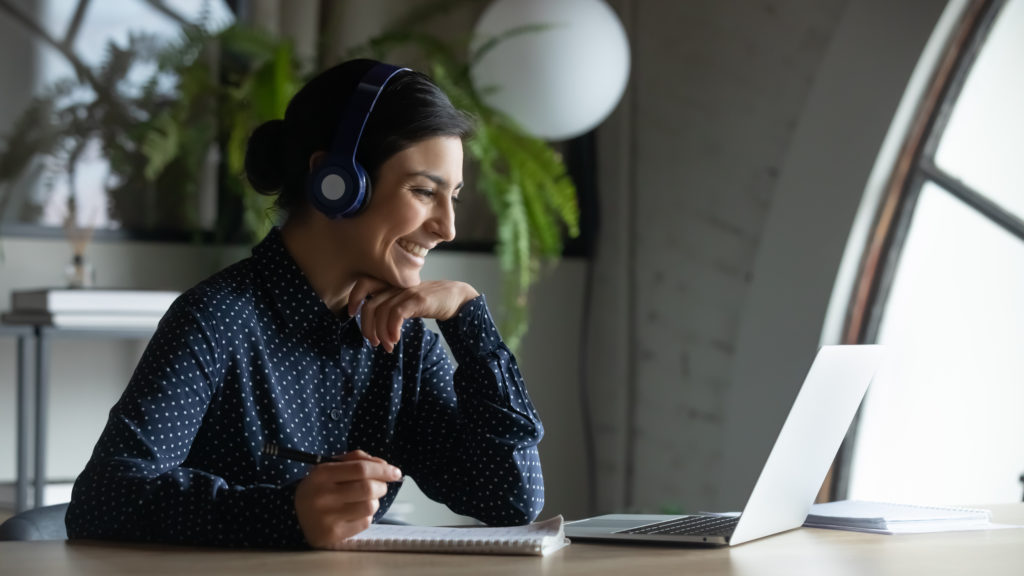 Helping someone check things off their "to-do" list can be both fun and lucrative. When you become a virtual assistant, you might check emails, make travel plans, or conduct online research. Virtual assistants are hired by both individuals and companies.
Most tasks don't require a specific skill set. But being organised and having solid computer and internet skills will make the work much easier. You may also be required to use basic software programs like Microsoft Excel or Word, or navigate websites and sort through information.
When it comes to learning how to make money online by being an assistant, communicating and meeting deadlines are huge components of success.
Trustworthy sites to get you started as a virtual assistant include Freelancer and Upwork. While rates tend to start low, it's an easy way to get fast cash and build higher rates for future gigs.
5. Upload videos on YouTube
Have a witty sense of humour or the ability to teach things in a hands-on fashion? Start selling these skills online to make money!
Whether you love sharing your opinions on current affairs or know how to apply the perfect 'going out' makeup, you can create videos that show your true personality. People are big fans of entertaining and informative videos. And if you get a solid following, you can generate income from online ads and affiliate marketing.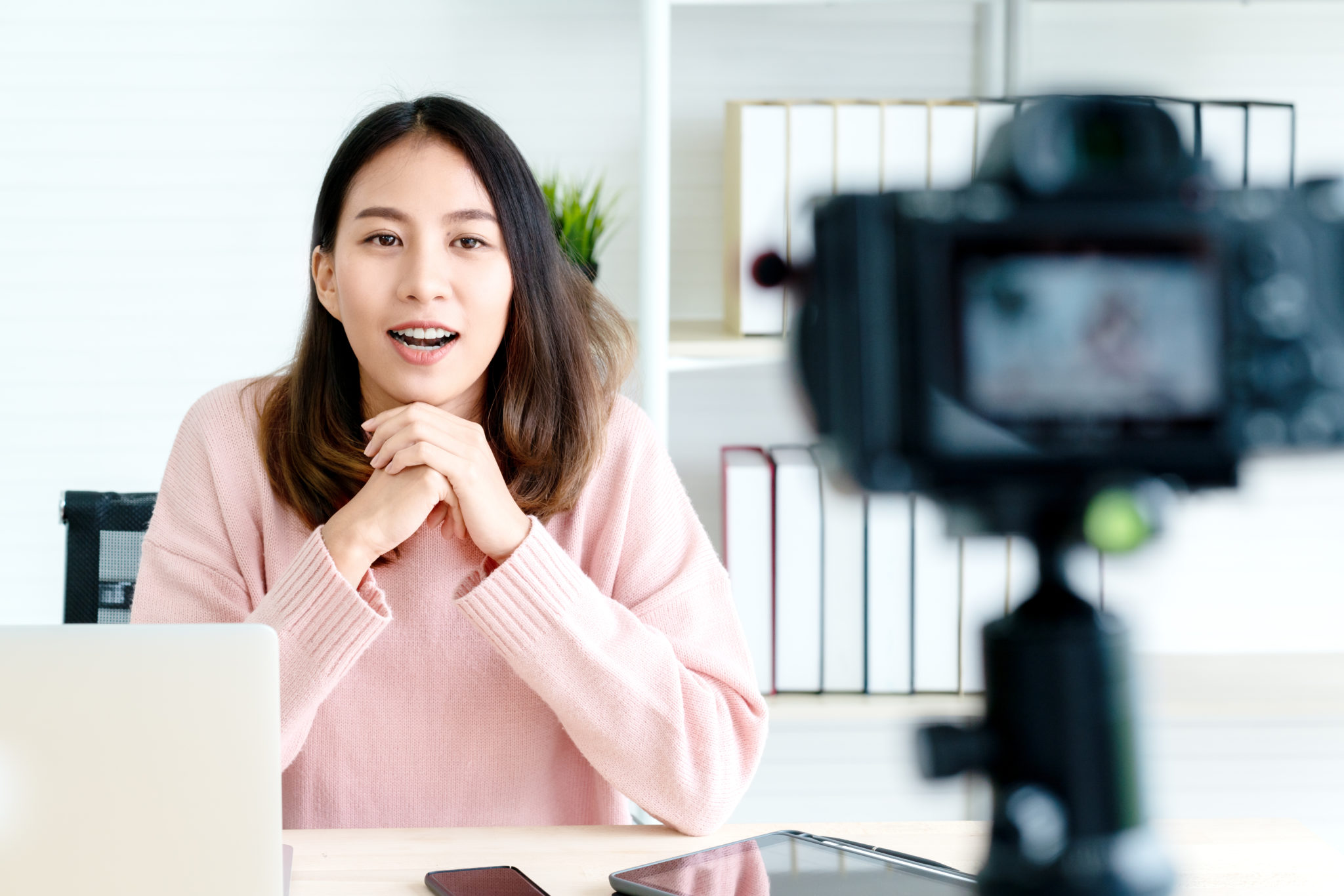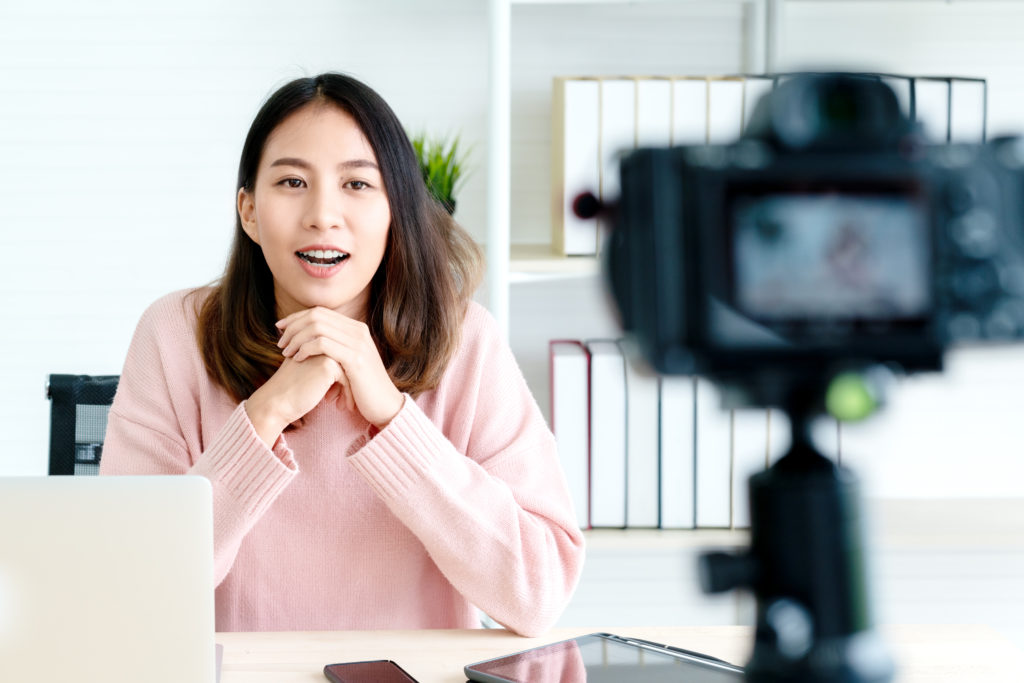 But where does the money come in? Well, YouTube offers the option to place ads before your videos, so you generate income for the views you receive. A percentage of the ad revenue comes to you for every 1,000 views. While this may seem like a lot, many people reach and exceed that with only a few videos.
How to make money online with YouTube
To be successful, ensure your content is especially engaging and original, so people watch your videos and are encouraged to share them with others. Although it may take a little time to build a steady flow of passive income through this method, it can be done with quality content that keeps people coming back for more.
Because the rise of YouTube isn't stopping anytime soon, consider creating a free YouTube account today to start building your channel.
If you don't have professional video equipment, don't worry. Many famous YouTubers record their content on pre-installed computer cameras and smartphones.
6. Self-publish a digital book
The Amazon Kindle store allows anyone to write a book and self-publish it through their Kindle Direct Publishing platform. You earn 70% of the sales and can price your book at the rate you want.
For a successful eBook, you'll need to provide significant value for readers. This is normally done through writing a nonfiction or how-to book. For example, if you want to write about installing house plumbing or how to de-stress at the end of a long day, make sure your book covers all of the angles and gives people a valuable takeaway.
If you're not sure what to write about, think of common problems that everyday people face. Write your book as a solution to this problem—and make it as entertaining as possible.
Once your book is on the market, you'll want to make sure it receives a handful of quality reviews. This will impact how well your book shows up in search engines and how many people are likely to click the 'Buy Now' button.
Though drafting a book does take time, it pays off through more and more purchases. Look for an online tutorial in writing eBooks to learn how to make money online today!!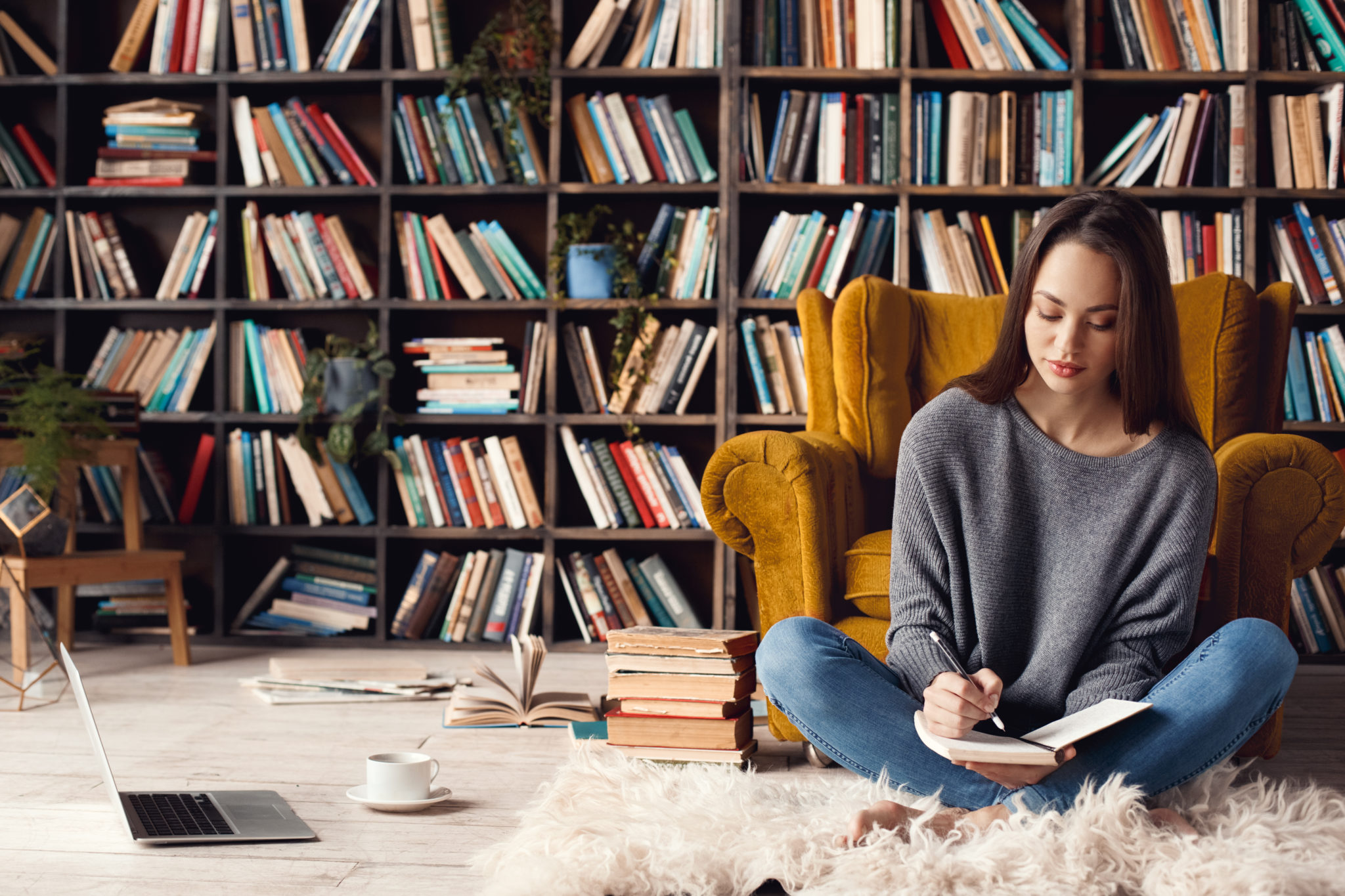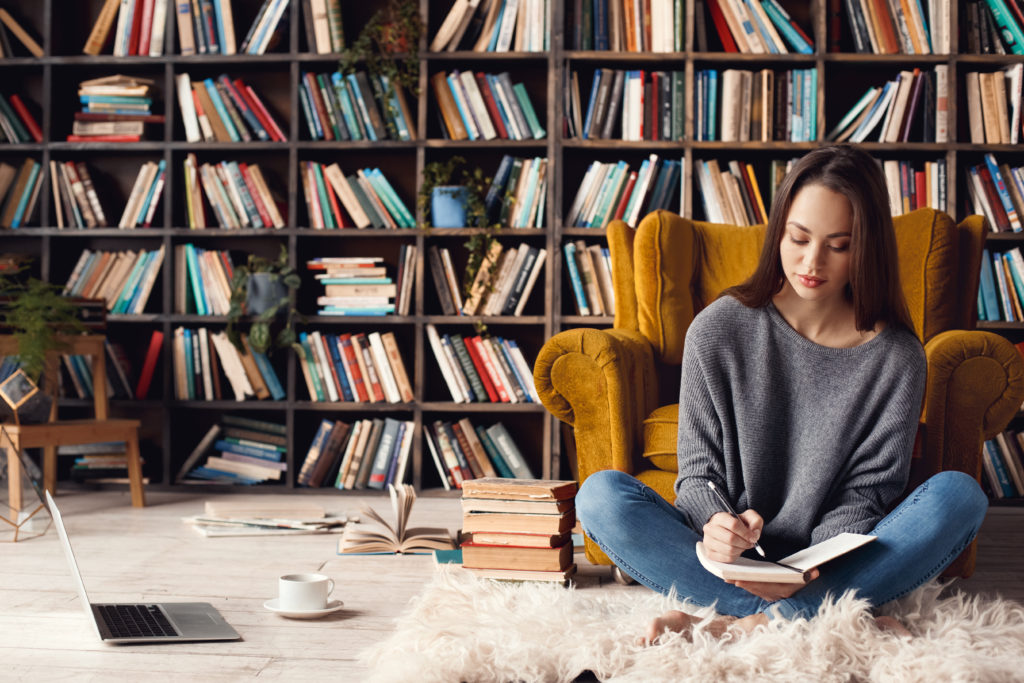 Easy ways to make money online fast in Australia
7. Take online surveys
Do you enjoy surfing the web and answering questions? Then you can learn how to make money online by completing online surveys! From product reviews to lifestyle habits, companies want honest opinions—and are willing to pay for them. It gives them insight into customers' minds and offers them valuable consumer data.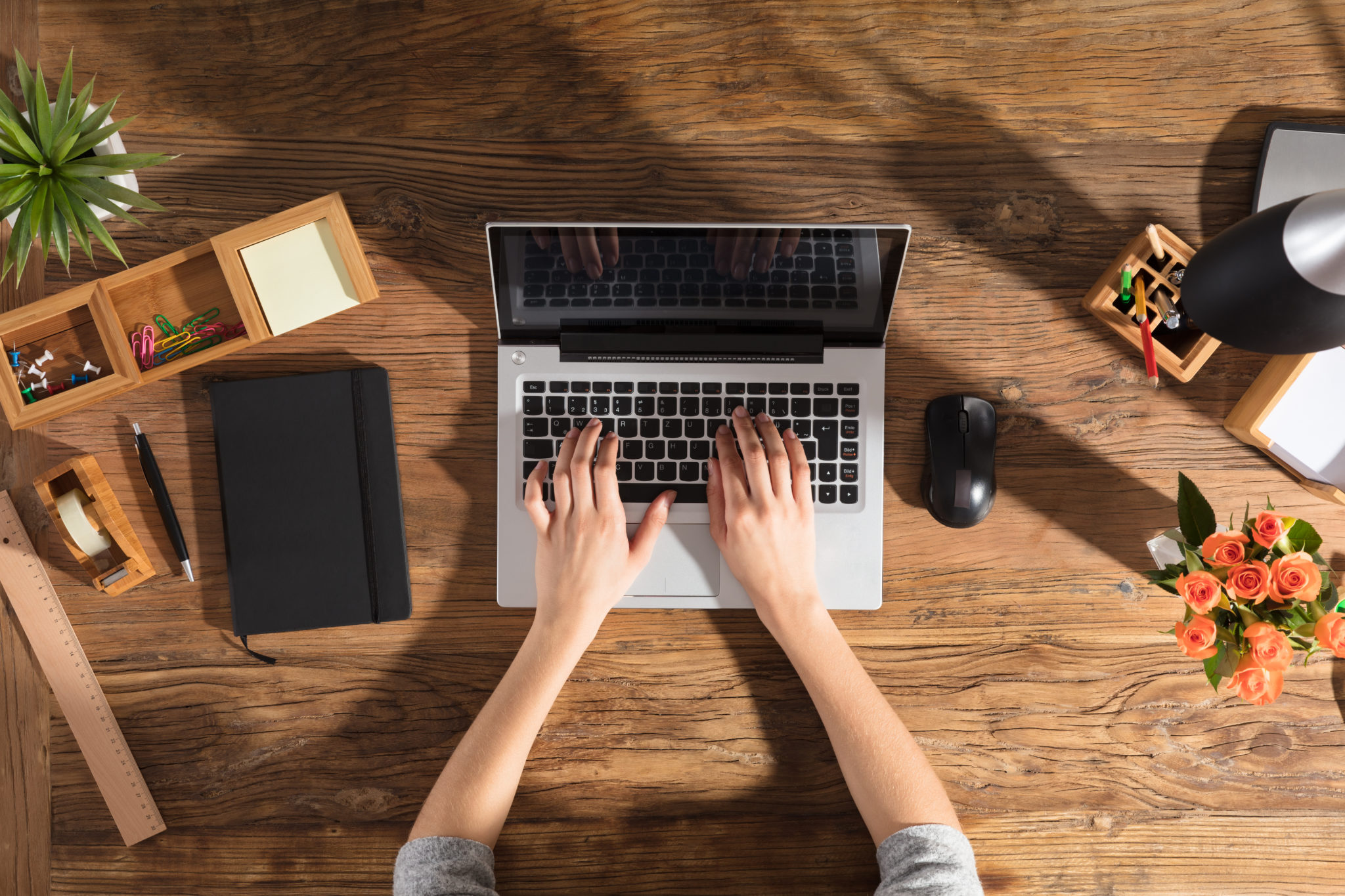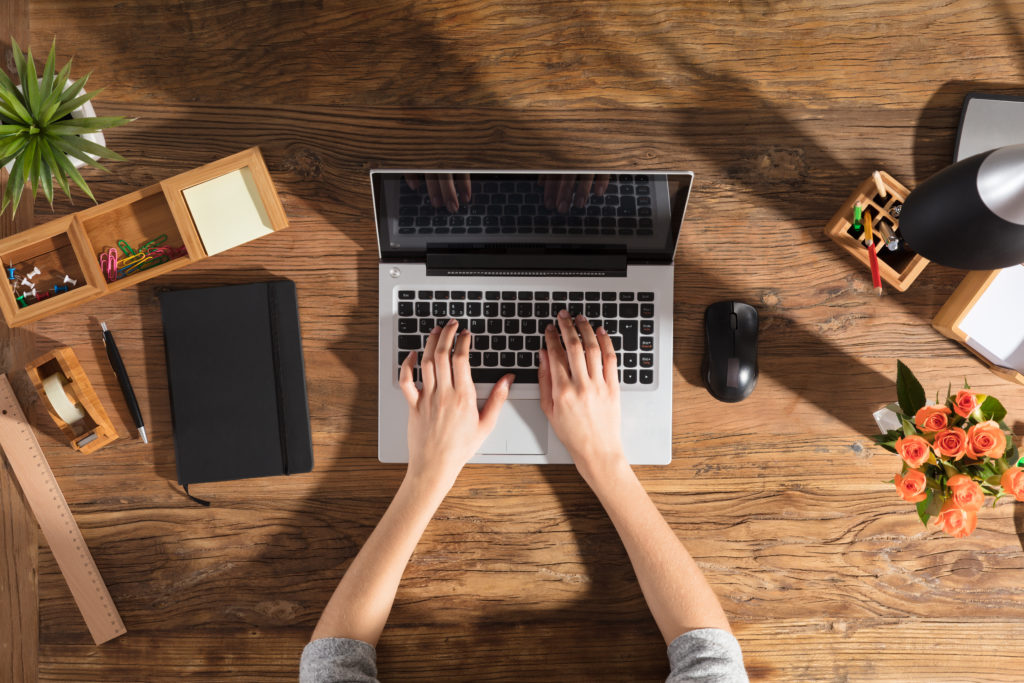 The best part about taking online surveys is that they can be squeezed into your spare time, whether that's over your lunch break or while watching TV. You don't need hours upon hours for online surveys—you can fill out as many or as few as you want while working from home.
In addition to cash, some surveys offer rewards like gift cards, prizes, and free products. You can sign up to take surveys for free using several online survey companies. Keep in mind: if a survey website is asking you to pay, it is probably a scam.
What are the best places to fill out surveys for money and free rewards? Check out Life Points, Swagbucks, and InboxDollars.
8. Test websites
You won't need any previous experience for this money-maker! Testing websites and offering your feedback is as simple as 1-2-3.
UserTesting.com is a platform that pays you to review and test websites. For each review, you'll get about $10, which means you can create extra weekend cash in a matter of hours. Tests generally only take 15 to 20 minutes.
The sign-up for UserTesting.com is free and the number of websites you can review is unlimited. You'll only need a Mac or Windows based computer and a built-in voice recorder to complete the reviews.
So rather than sitting there browsing the web, make a little extra cash instead!
9. Sell your unwanted belongings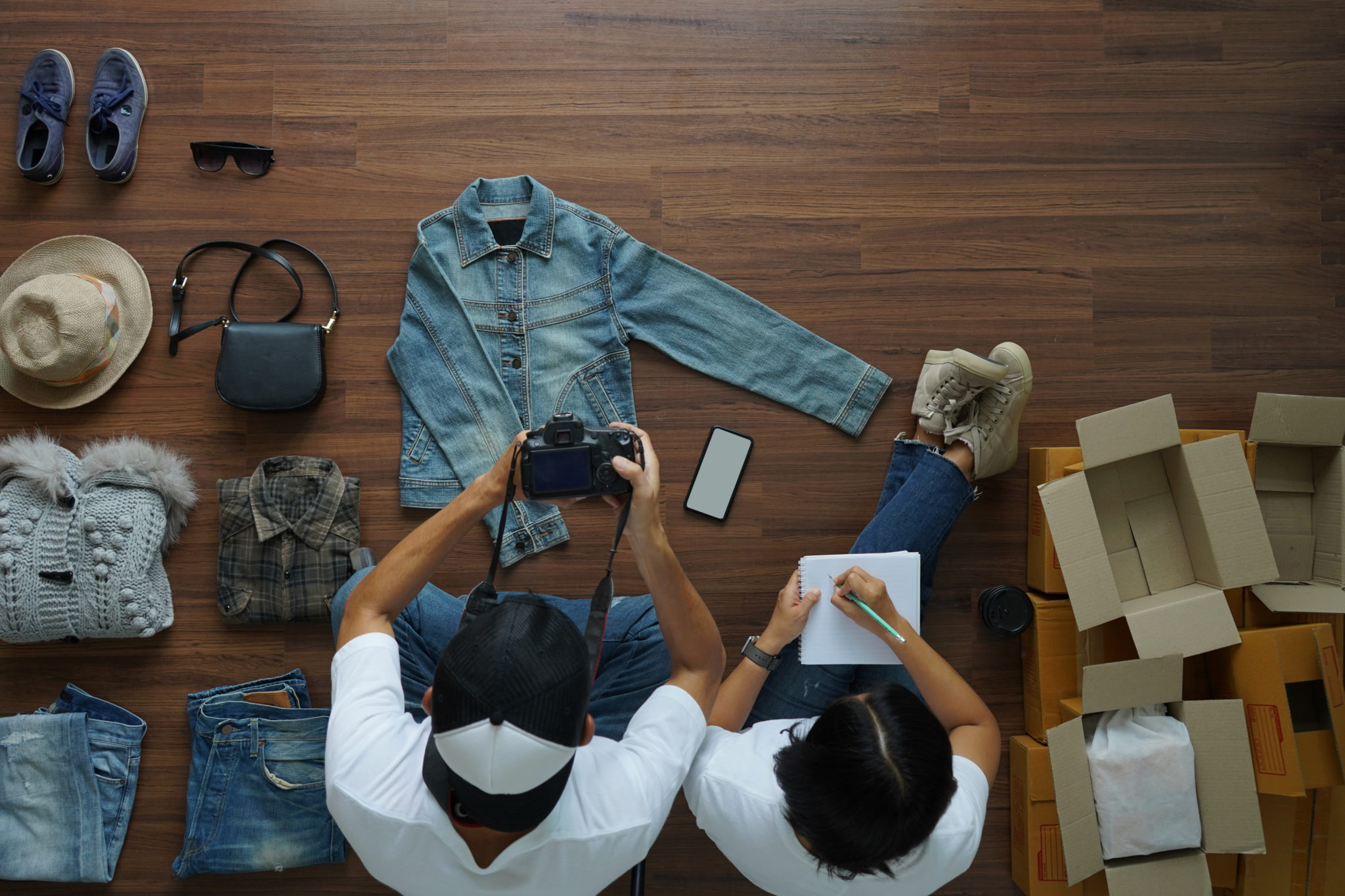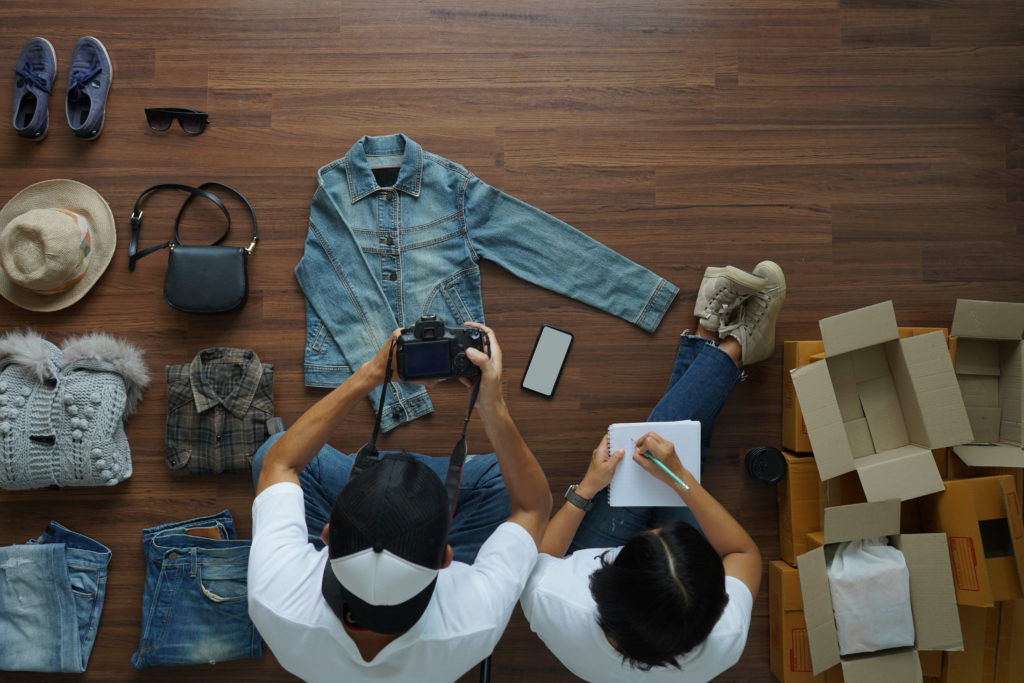 How can I make extra money in Australia? By selling the things you no longer need or want! Many online platforms make it easy to sell your books, accessories, games, movies, and even clothing. Use sites like eBay, Gumtree or Facebook to clean out your closets and secure some extra cash.
If you don't have many things to get rid of, consider selling homemade products and creations on a site like Etsy. You can easily create an online store and you may even turn it into a full time or part time job!
How to make cash online by selling your belongings
First, you'll want to make sure you have a PayPal account. Many online businesses and sites make payments and earnings easy through PayPal.
Next, you'll want to ensure you have high-quality photos of your items, especially if it's a piece of furniture or clothing.
Third, be sure you are honest in your listings, so people know exactly what they're getting and the current quality of the product.
Lastly, respond to your customers in a timely fashion and always ship products as soon as you can.
Best way to make money online in Australia
Okay, so the best way will depend on each person. But this is the best way according to us, it offers flexibility, you don't need to meet anyone in person, and you can start making money immediately.
10. Become a freelancer
Perhaps the easiest and fastest way to sell your skills online is by doing freelance work.
Do you know how to edit photos or conduct online research? Have people told you that you write well or have a knack for spotting errors in written text? Well, freelancing might be right for you. With a range of freelancing platforms like Upwork and Fiverr, there are plenty of companies looking for people just like you.
Companies often use freelancers for special projects and ongoing work. They hire skilled folks to help with things like website launches, blog post creation, spreadsheets, or videos that need editing.
Freelance work can be done from your computer and sometimes your smartphone—basically any place where you have an internet connection. You can even freelance while you're on holiday!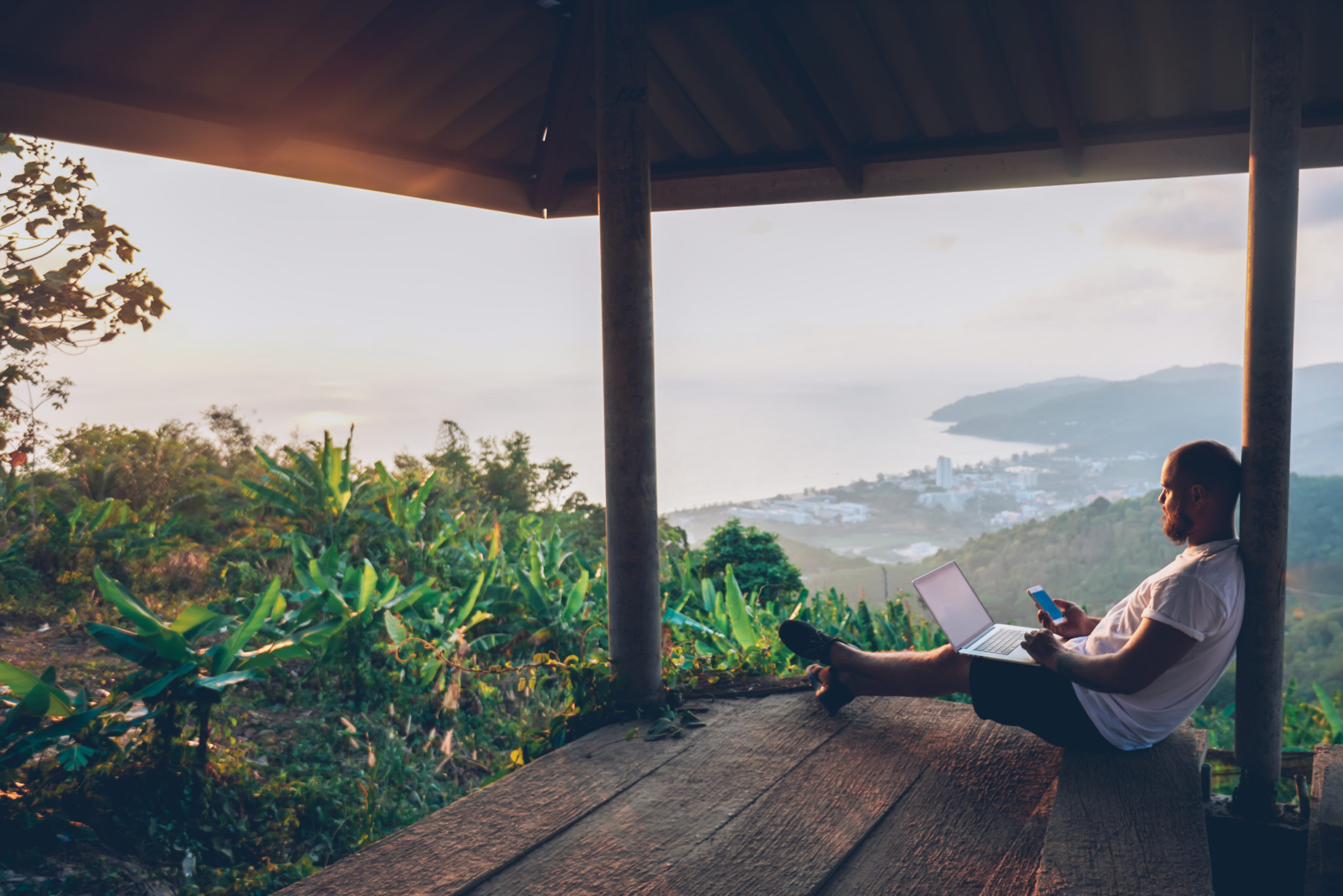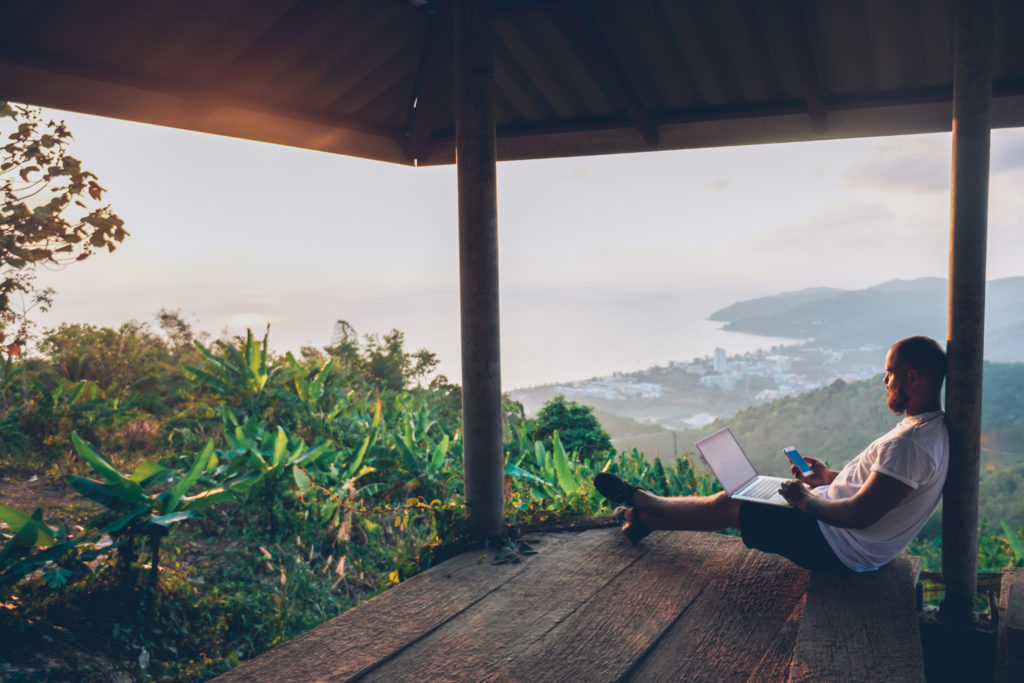 How much will I be paid?
Freelance gigs are paid either on an hourly or per project basis. You can set your own hours and rates depending on what works for you (as long as the client agrees). This means that even if you have a busy full-time job, you can work a little extra at home on freelance projects.
What skills work best for freelancing?
Luckily, freelancing isn't limited to just one or two types of work. Even if you don't think you have skills to sell, review the list below to generate some ideas. You might be surprised by the type of freelance work you can do.
Companies look to freelancers for:
Writing and editing blog posts and articles
Graphic design and photo editing
Translation
Marketing and social media
Web programming and design
Data entry and transcription
Administrative support
Video creation and editing
IT, networking, and database management
And much more
Some freelancers find themselves quite successful doing work online, and end up turning their side hustle into a full-time career.
Not sure where to start? Check out trustworthy sites like Upwork, Freelancer, and Fiverr to build a free profile today.
Tips for beginners trying to make money online in Australia
We all need a little help when we're starting out so we don't fall into the pitfalls of trying to make money online in Australia, or anywhere else in the world. Here are some top tips to help you on your way to making the big bucks from the comfort of your own home:
Do something you love
This can be easier said than done, we know. But it's important to remember that while motivation comes from a desire to succeed, commitment comes from love. There's no put all your time and energy into something that you will lose interest in at the first sign of struggle.
Transfer one of your hobbies into something profitable
This flows off of our first tip. If you already have an interest in something, it's easier to stick with it while you're trying to get established online.
Instagram and Esty are your friends (if you're into DIY or handmade projects)
Instagram is like a mini networking platform these days for small influencers and small businesses. You can connect with your local Aussie community and build a following of dedicated customers.
There's still a market for Aussie vlogs.
The best thing about this method to make money online is that Australia is a relatively untapped field for YouTube. Because unlike other countries like the USA, YouTube and the general streaming space aren't oversaturated with influencers. So if you have a decent camera and like making high-quality videos, give it a crack.
Don't expect overnight success for most projects
It takes time to build a following (though sometimes all you need is one good day to send your platform soaring). Either way, don't quit your day job just yet.
So you know to how make money online in Australia… Still need extra cash?
Now you know how to make money online in Australia, you just have to pick the method that suits you! No matter your need or situation, you can find a way to advertise your skills online and say goodbye to your money stress.
But if you're looking for some cash to tide you over until then, why don't you apply for an online loan through Swoosh Finance! Applying takes less than 5 minutes and you can have the money in your bank account within 24 hours! Learn more about our cash loans or how to apply for a payday loan online, or speak to one of our friendly customer service members!
People also read: