22 Cheap Places To Travel
Travel can be expensive. But, the good this is it doesn't have to be. There are a variety of budget-friendly places you can travel to in Australia and internationally. , With that being said, what are the cheapest places to travel to and where can you get the best travel deals?
To help you decide on the best holiday spot and make sure you're getting the most bang for your buck, we've made a list of all of the cheap places to travel both nationally and internationally. And we've also listed where to get the best travel and accommodation deals. Read on for the cheapest places to travel to so you can get the perfect holiday within your budget or with a small personal loan.
Overview:
Cheap places to travel in Australia
When you're looking for a cheap place to travel to, Australia is at the top of the list. You can travel without a passport and get to know the place you call home a little better.
View the best cheap places to travel to by state and territory:
Queensland
New South Wales
Victoria
South Australia
Western Australia
Tasmania
Northern Territory
Australian Capital Territory
1. Queensland
Queensland has a lot of low-cost adventures to offer. From camping in beautiful National Parks like Girraween to relaxing on the beach in Mooloolaba. But if you're looking for a great travel experience with a cost cut, then check out Queensland holiday deals. They have deals for all the different parts of Queensland. So whether you want to relax on the beach by the ocean, find adventure in the outback or traverse cityscapes, there's something for you!
Editor's Pick: Cairns and the Great Barrier Reef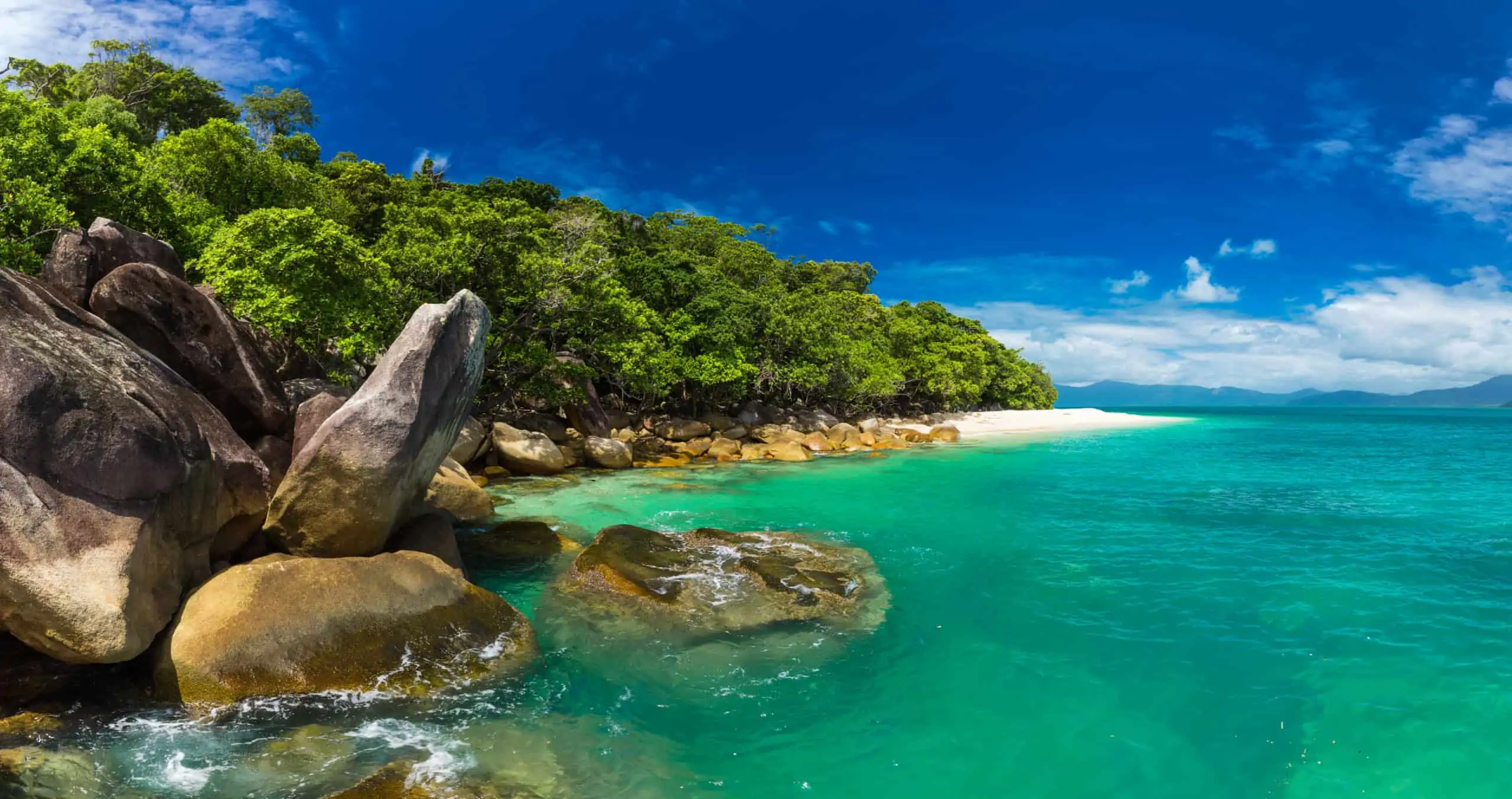 Our vote for the best cheap place to travel to in Queensland goes to Far North Queensland (FNQ), specifically Cairns and the Great Barrier Reef. Check out the latest deals on:
2. New South Wales
NSW is a state full of diverse natural beauty. From majestic mountain ranges to stunning seascapes, NSW offers sights and experiences for every traveller.
One of the best aspects of travelling through NSW is the ability to travel on a budget without having to compromise on scenery or experiences.
For the latest cheap accommodation and attraction discounts, keep an eye on:
Editor's Pick: Wollongong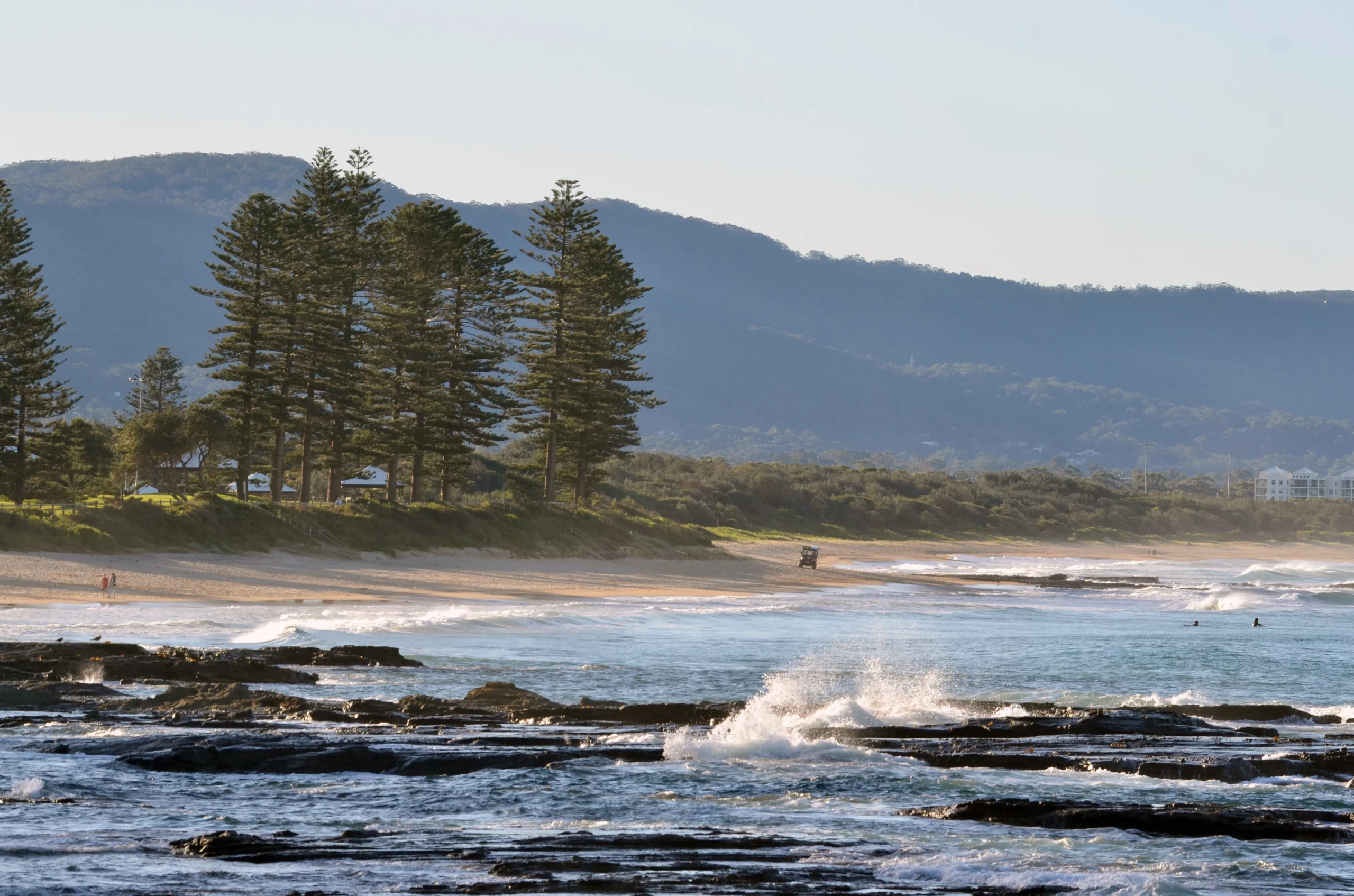 While NSW offers many worthy places to travel, Wollongong deserves to be top of the list. With its attractive beaches and breathtaking mountain lookouts, Wollongong is known affectionately as the city where the mountains meet the sea.
A great place to visit for the budget-conscious traveller, some of the cheapest places to visit in Wollongong include:
Science Space: Catering to both children and adults, Science Spaces wows visitors with their state-of-the-art planetarium and exciting live science shows.
North Beach: Offering year-round lifeguard patrols, disability access, picturesque rock pools, and plenty of shade, North Beach is a must-visit destination.
Mount Keira: Rich with indigenous history and providing panoramic views of the ocean, Wollongong city and the lush surrounding forests, Mount Keira is the perfect place to lose yourself in natural beauty and history.
3. Victoria
Home to one of Australia's most famous winery regions and the vibrant capital city of Melbourne, Victoria offers endless new tastes, sights and sounds. Whether you're looking to explore the hidden bars and secrets of Melbourne City, or embarking on the road trip of a lifetime via The Great Ocean Road, you'll find whatever you're looking for in Victoria.
To experience all Victoria has to offer without hurting your wallet, check out the below for the latest travel deals:
Editor's Pick: Yarra Valley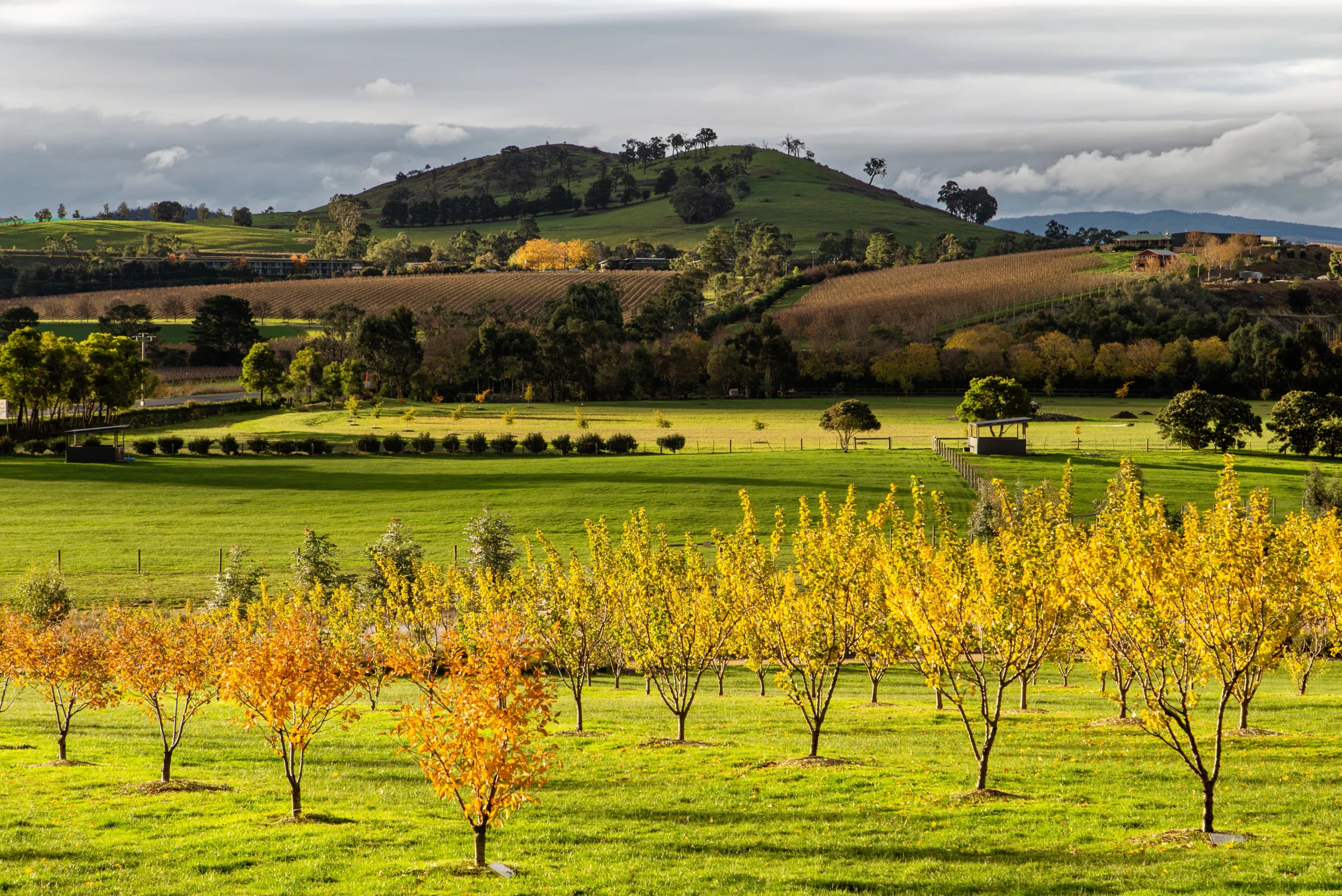 The Yarra Valley is the place to go for foodies and adventure seekers alike. Whether you like tasting gourmet food and wine or hiking through Dandenong Ranges National Park, there's something for everyone.
If you're looking for unique experiences in the Yarra Valley that don't cost the earth, take a look at these options:
Cement Creek Redwood Forest: This unique forest transports you to another world with its majestic Californian redwood trees measuring up to 55 metres high. Just 90 minutes from Melbourne CBD, this natural wonder is conveniently located.
Lillydale Lake: The perfect place for a family vacation, a romantic couples picnic, or a place to bond with your beloved doggo.
Healesville Sanctuary: With their current conservation masterplan, they're dedicated to saving 27 threatened native species from extinction. So while you and your family enjoy learning about some of Australia's most precious treasures, you'll have the satisfaction of knowing you're contributing to a fantastic cause.
4. South Australia
Known for being Australia's driest state, South Australia boasts beautiful outback experiences as well as premium wine delights. In addition to offering 18 wine regions, containing the largest Salt Lake in Australia, and producing 70% of the world's opal supply, South Australia is rich with history, art, and culture.
Editor's Pick: Kangaroo Island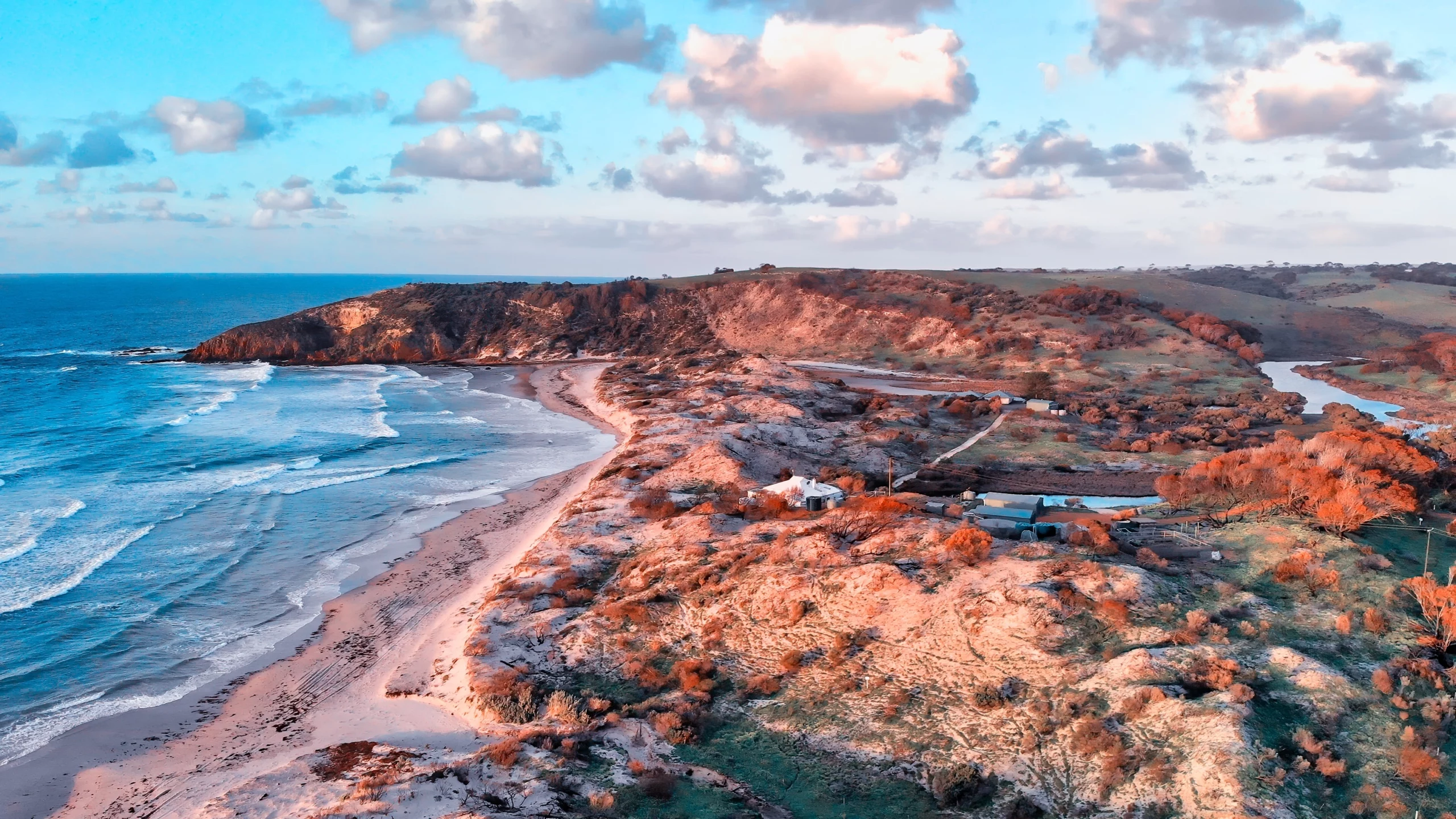 Island destinations are always associated with great beauty…and great cost! But with an abundance of deals on offer, Kangaroo Island is one of the cheapest, and most beautiful, places you can travel to in South Australia. You can find travel deals on Kangaroo Island Tourism Alliance and South Australia Holiday Deals.
While you're on the island, consider the below activities to expand your fun:
Art and Culture: Rapidly becoming the home for award-winning artists and their inspiring creations, Kangaroo Island has a wealth of art galleries, studios and art spaces on offer.
Island Tours: Want to sit back and relax and let someone else be in charge for a change? An island tour is the perfect way to see and experience all the island has to offer without the hassle of planning every detail!
Explore Outdoor: Kangaroo Island offers an abundance of outdoor activities like nature walks, secluded swimming spots, and wildlife spotting. With its rugged coastlines and gorgeous scenery, you can put your wallet away and bask in what mother nature has to offer.
5. Western Australia
Western Australia is best known as the dusty wonderland of Australia. If you're looking for an adventure, this is the place to go.
There are plenty of deals to be found for the Golden State. Have a look at Western Australia Holiday Deals for the latest cheap accommodation and attraction discounts.
Editor's Pick: Kununurra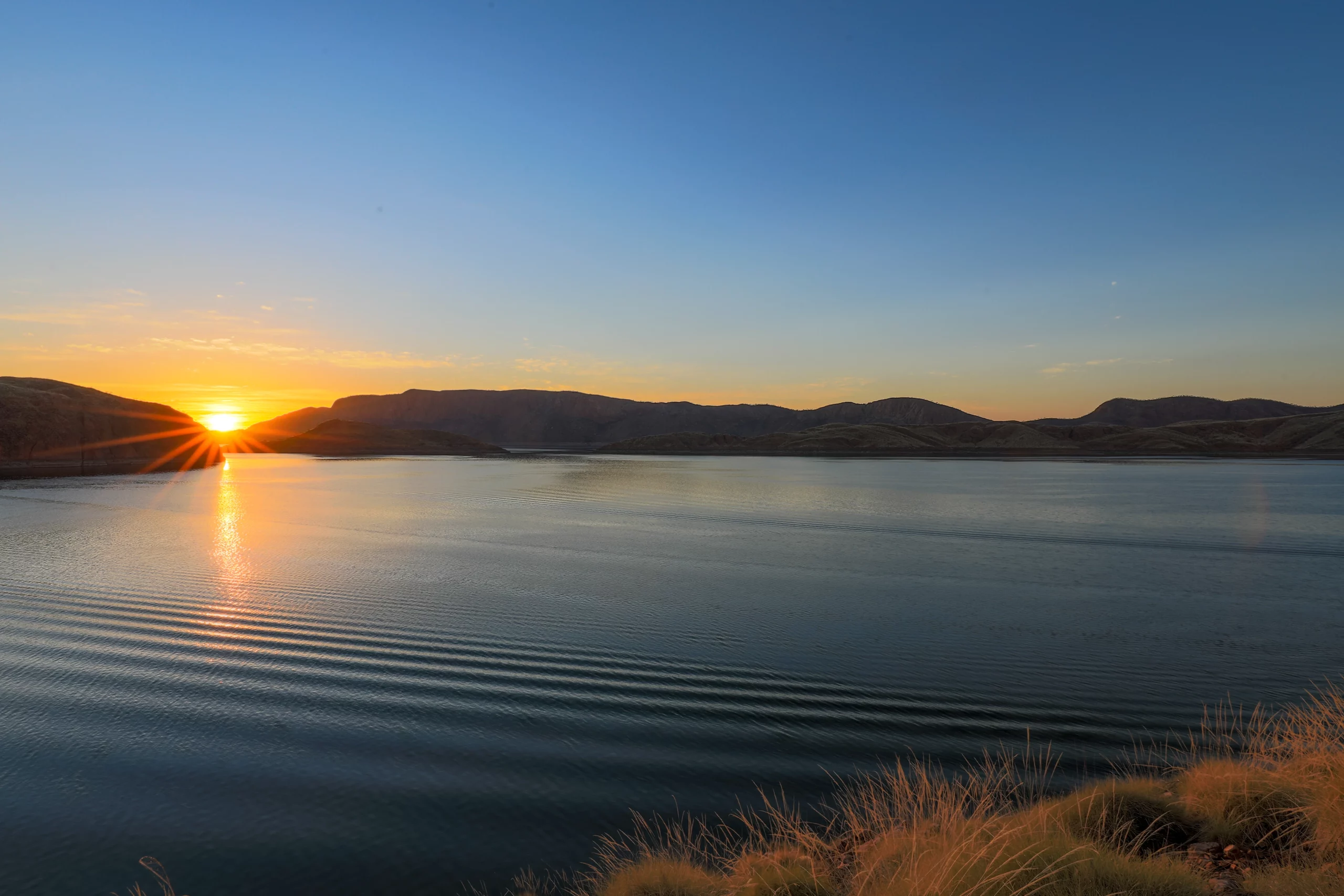 You can find very cheap travel deals on the Kununurra Visitor Centre website. They are a fantastic source of information on all the experiences Kununurra has to offer. Lake Argyle and the Mitchell Falls are must-sees!
Other activities and attractions that won't break the bank include:
Waringarri Aboriginal Arts: One of the oldest continuously operating art centres in Australia, Waringarri Aboriginal Arts Centre offers an immersive experience into indigenous culture.
Molly Springs: Accessible all year round (and free!) Molly Springs is the perfect place to watch the unique wildlife of WA while you cool off.
Mirima National Park: Mirima National Park is home to distinctive sandstone rock dating back over 300 millions years. Known for providing exceptional photography opportunities, time your walk right so you can capture the magic of the sunset.
6. Tasmania
Tasmania is a stunning place to travel with a young family. Its lush landscape, national parks, and fluffy highland cows are reason enough to visit.
Editor's Pick: Road trip around Tasmania's national parks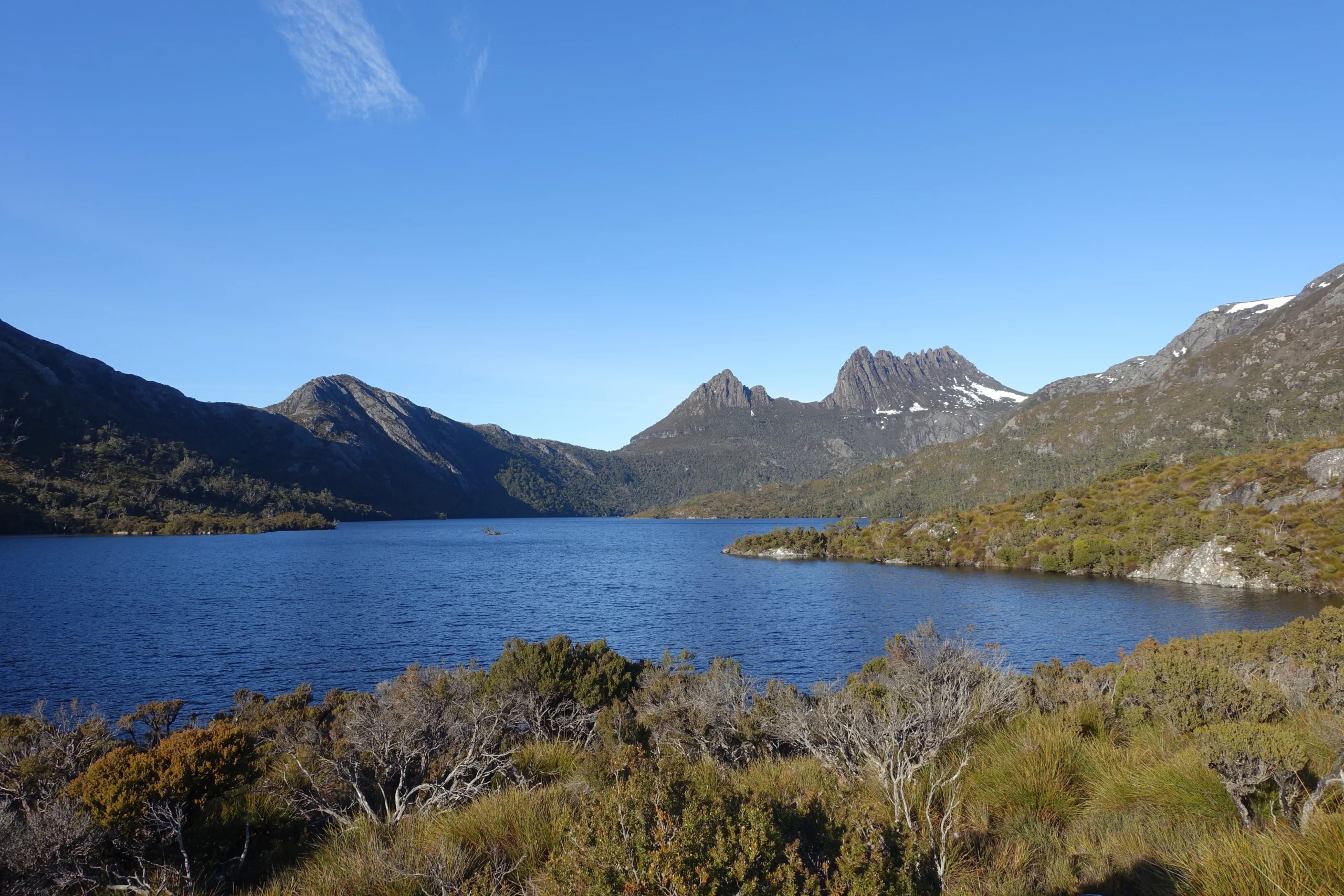 There's nothing like exploring in the clean air of forests to reset your mind, body and soul! You can pay $82.40 per car to get a Holiday Park Pass that gives you access to all of Tasmania's national parks. With it, you can road-trip around for up to two months without having to worry about entry fees. This pass also gives you a free shuttle bus service to Cradle Mountain.
These cheap activities will be sure to satisfy the most budget-conscious of explorers:
Rafting and Kayaking: Available at many of the national parks through Tasmania, rafting and kayaking is a great, inexpensive way to see what Tasmania has to offer.
Four-wheel-driving (4WD): Take your road trip from bitumen to sand and experience the freedom of driving down Tasmania's long beaches with off road four-wheel-driving.
Cape Bruny Lighthouse: The only Southern Tasmanian lighthouse open for tours, the Cape Bruny Lighthouse offers both a glimpse into history and stunning panoramic views. A photographer's dream, you'll want to have your camera at the ready when you visit this historic treasure.
7. Northern Territory
Home to iconic natural treasures and breathtaking varied landscapes, the Northern Territory is the perfect place to get a little lost so you can find something amazing.
Editor's Pick: Darwin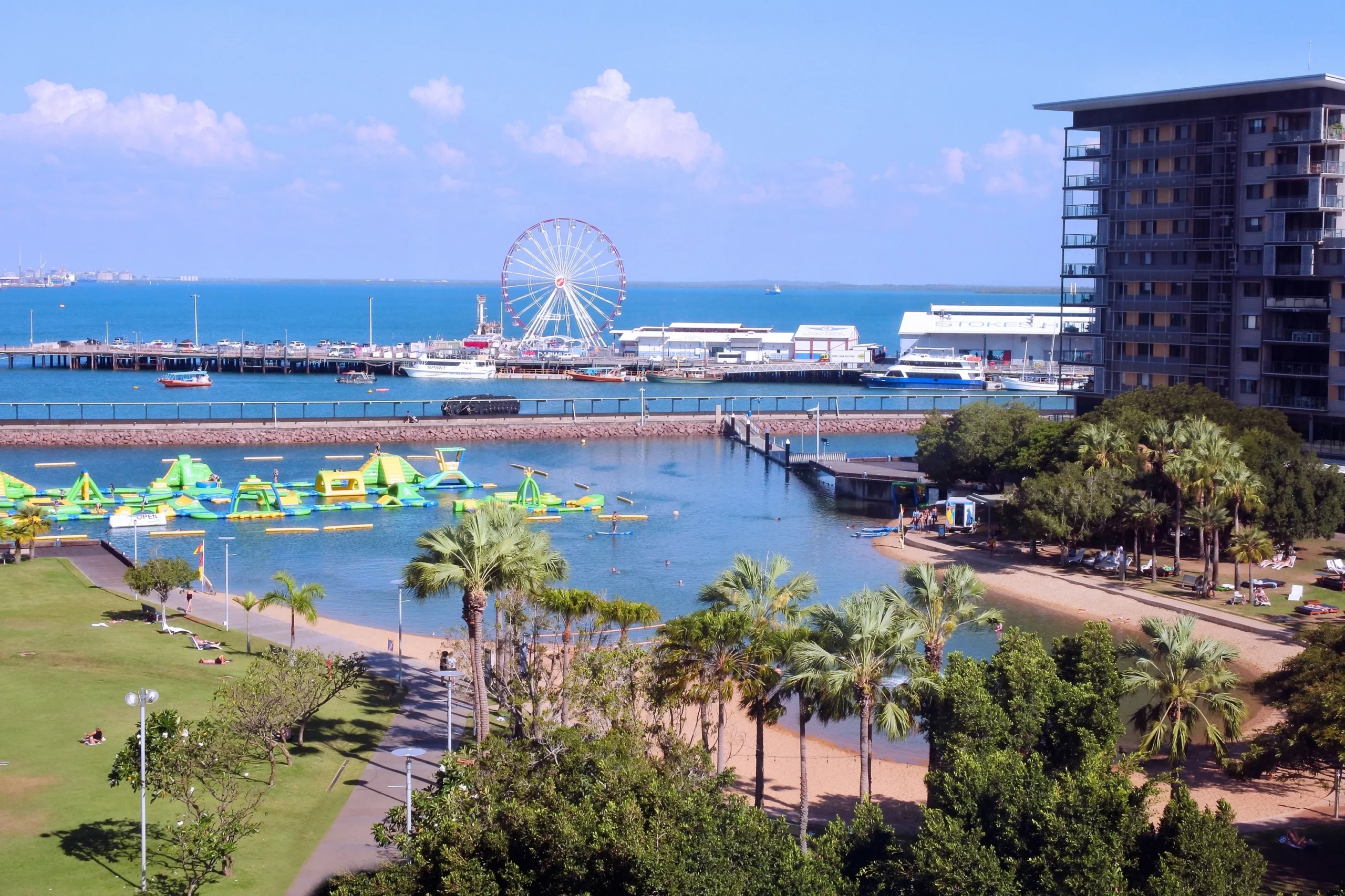 Darwin's close proximity to a range of national parks makes it the perfect base for day trips. Whether you're wanting to immerse yourself in the ancient landscapes of Kakadu National Park or you're looking to catch a glimpse of the infamous Australian crocodile, Darwin will be the answer to all your travel-prayers!
For budget-conscious adventurers, check out these places and experiences:
Litchfield National Park: This stunning national park has a wealth of sights and activities. And most importantly, it's free!
Leanyer Recreation Park: There's no getting around it–Darwin is hot! Luckily, if you're feeling the heat, Leanyer Recreation Park is a fun, family friendly waterpark.
The Mindil Beach Sunset Market: With over 200 stalls, live entertainment, and an epic tropical sunset, these markets offer a fun and relaxing cultural experience.
8. Australian Capital Territory
Why not try travelling to the 'bush capital' of Australia this year? There's a wide range of art and history exhibits to explore. So if you're looking for a little more culture, check out the ACT.
Editor's Pick: Canberra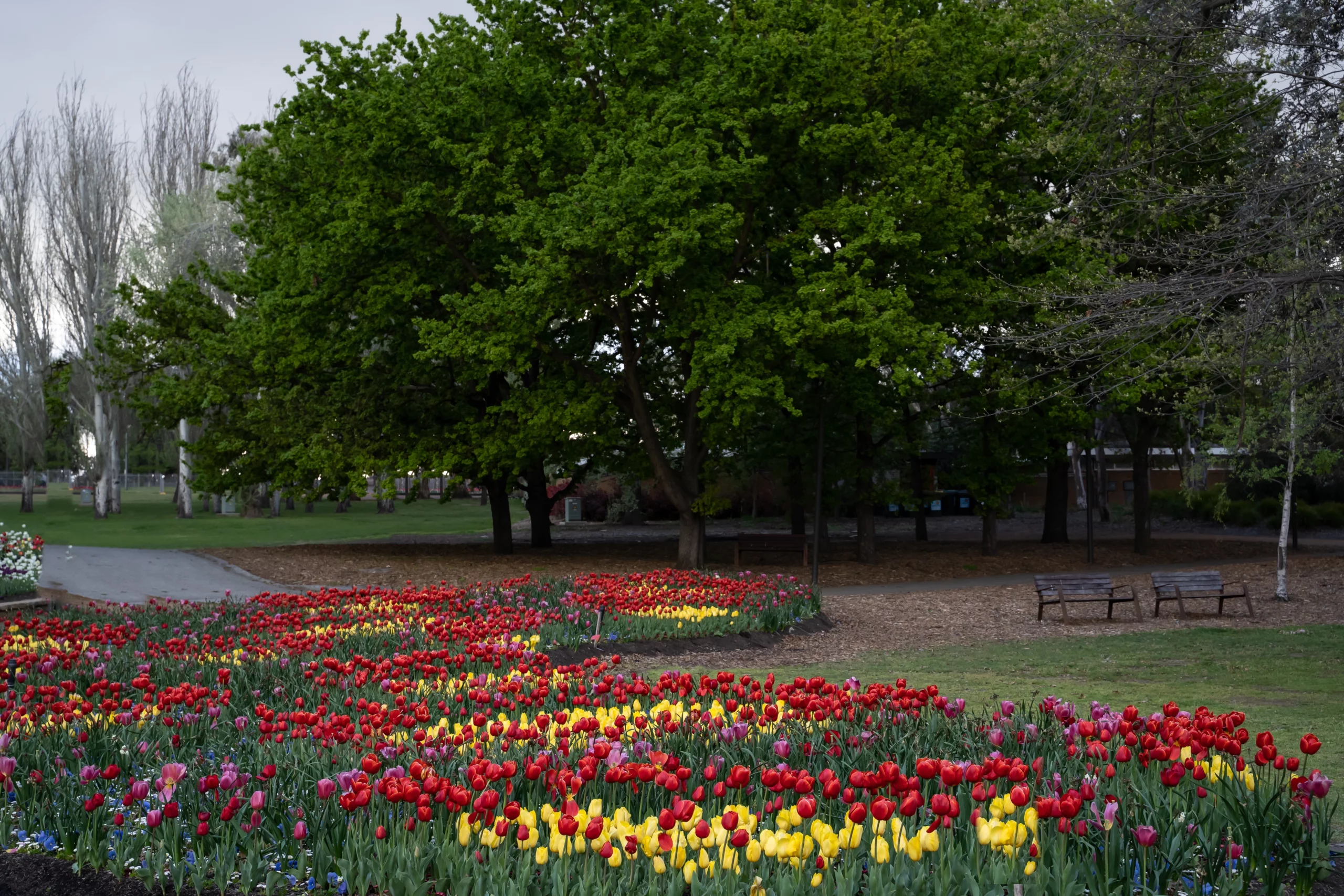 Australia's capital is perfect for those shorter holidays where you still want to get out in the world and experience something new. Plus, it's an affordable place to visit using some savings or a small cash loan. There's a variety of national museums and art galleries as well as food and flower festivals to keep you entertained.
For places and experiences that won't drain your bank account, check out:
Australian National Botanic Gardens: Set on 35 hectares, the botanic gardens offers numerous walking paths and a wide variety of plant species. They also do free guided tours and host fun, unique events such as Sunset Cinema, Storytime, as well as bus tours.
Canberra Wine Region: With 140 vineyards, over 40 wineries, and a 35 minute drive from the city, Canberra's wine region is the perfect place for a sneaky weekend getaway.
Braddon: A foodie's dream destination, Braddon offers a wide range of taste sensations. You'll find coffee shops, bakeries, restaurants, breweries and much more! There's also some fantastic boutique shopping where you can find the perfect unique holiday souvenir.
Cheap places to travel to overseas from Australia
Before booking any flights or accommodation, be sure to check Smarttraveller for any restrictions in the country you want to visit.
1. New Zealand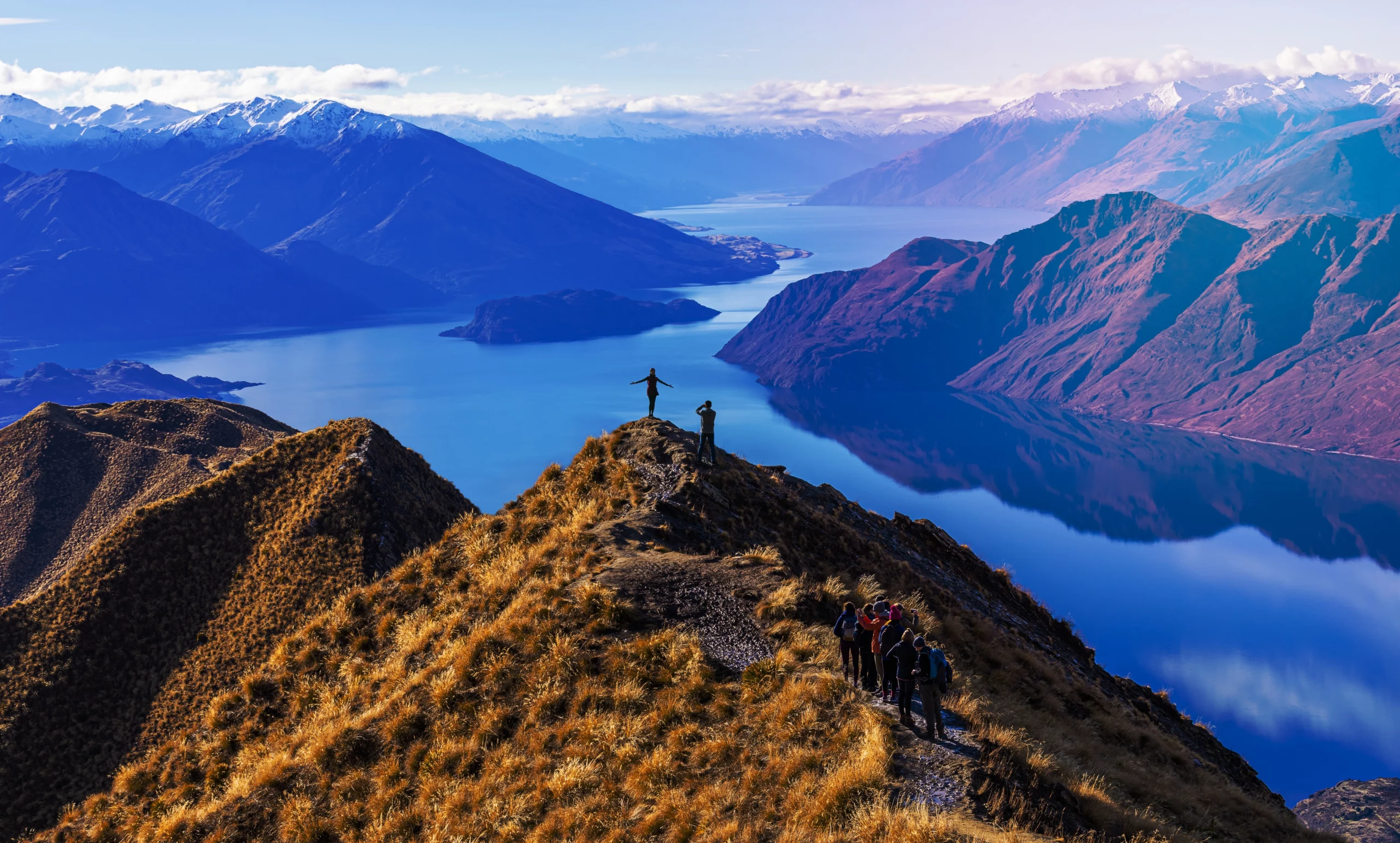 New Zealand is known for its picturesque landscapes, rich indigenous Maori culture and as the setting for the epic Lord of the Rings film trilogy. With a country so full of adventurous experiences, New Zealand makes for the perfect cheap overseas holiday for families. And with a flight time of approximately 3 hours from Australia's East Coast, it can be a pretty affordable destination to fly to as well!
For accommodation, activity, and transport deals, Explore South Island Deals has a lot of ways for you to save cash on your holiday. For vouchers and specials, keep an eye on Holiday Home Specials.
2. Fiji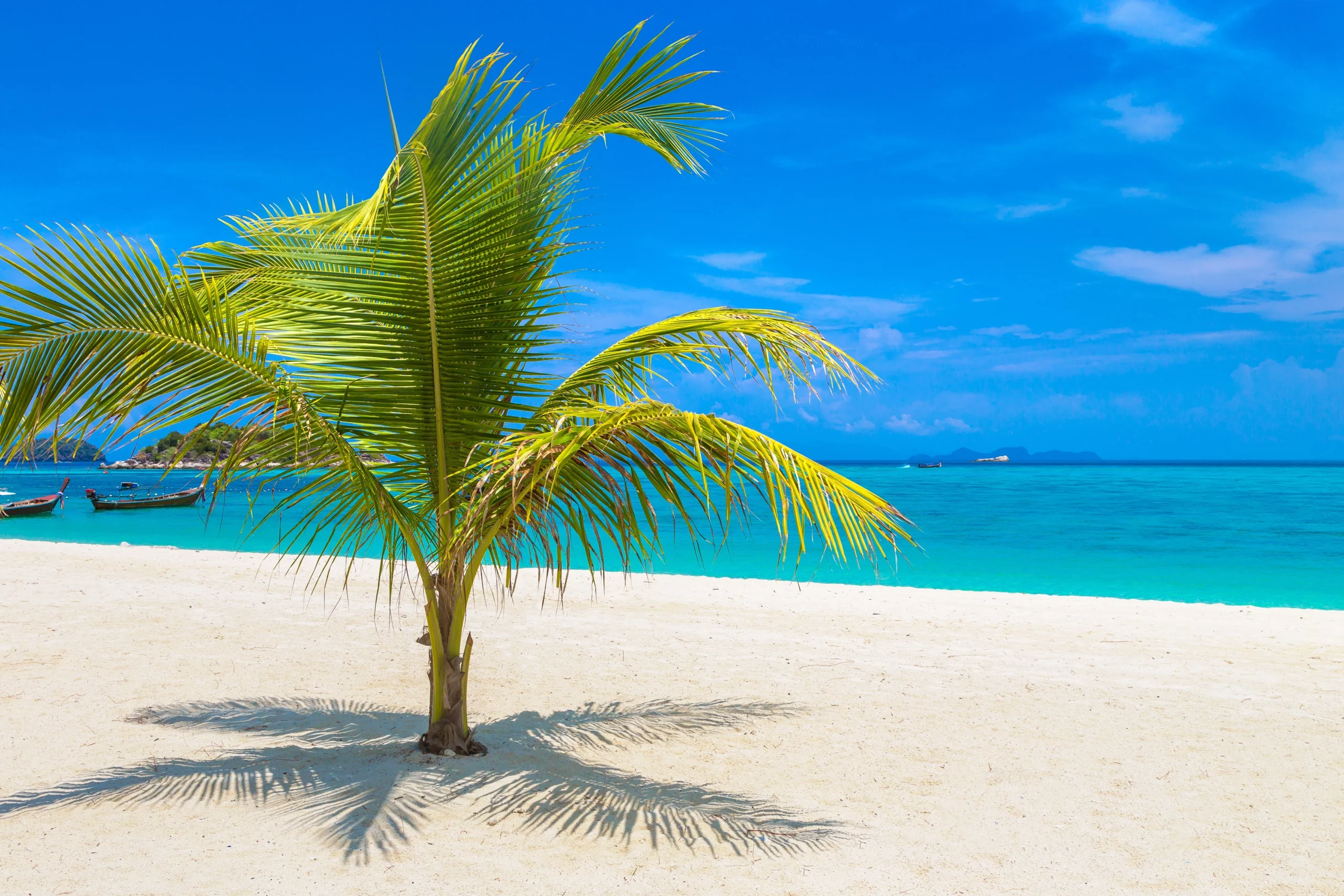 Fiji is a tropical oasis filled with white sand beaches, turquoise waters, and coconut palms. But as beautiful as it is on the surface, it's even more stunning under the water. Full of shallow lagoons, underwater caves and canyons, extensive marine life and spectacular coral, Fiji's waters are made to explore.
3. Bali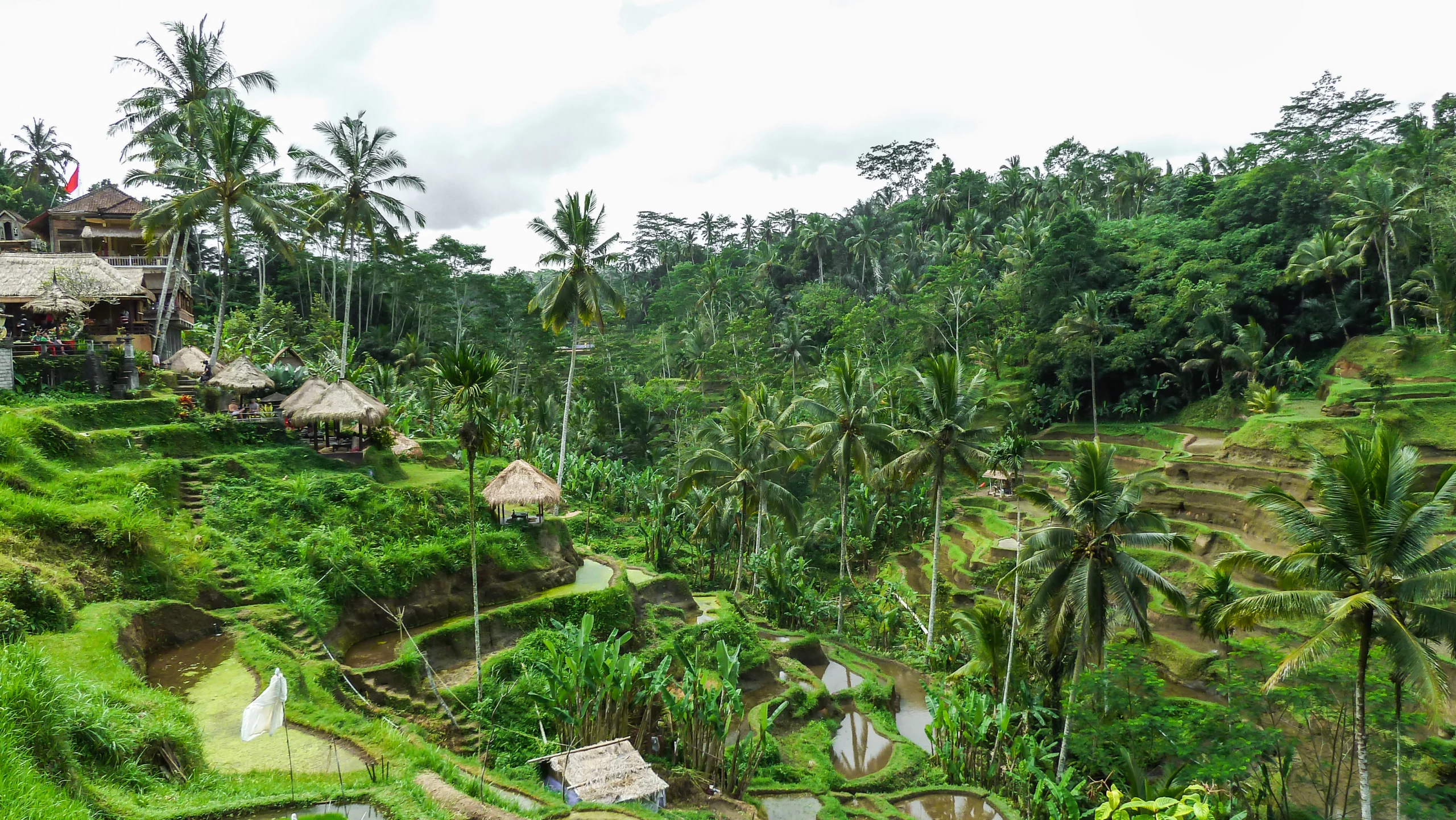 Volcanoes, waterfalls, thumping nightlife, ancient temples, and luxury lifestyles–Bali has it all! Known for their kind and welcoming nature, the Balinese will pull out all the stops to make your Bali experience unforgettable so you'll never want to leave.
The home of relaxation, you can spend all day relaxing by the pool or lying on the beach, sipping away at as many cocktails as you can drink. And if you need a break from lounging bliss, you can also try activities like snorkelling, temple tours, and monkey feeding.
4. Thailand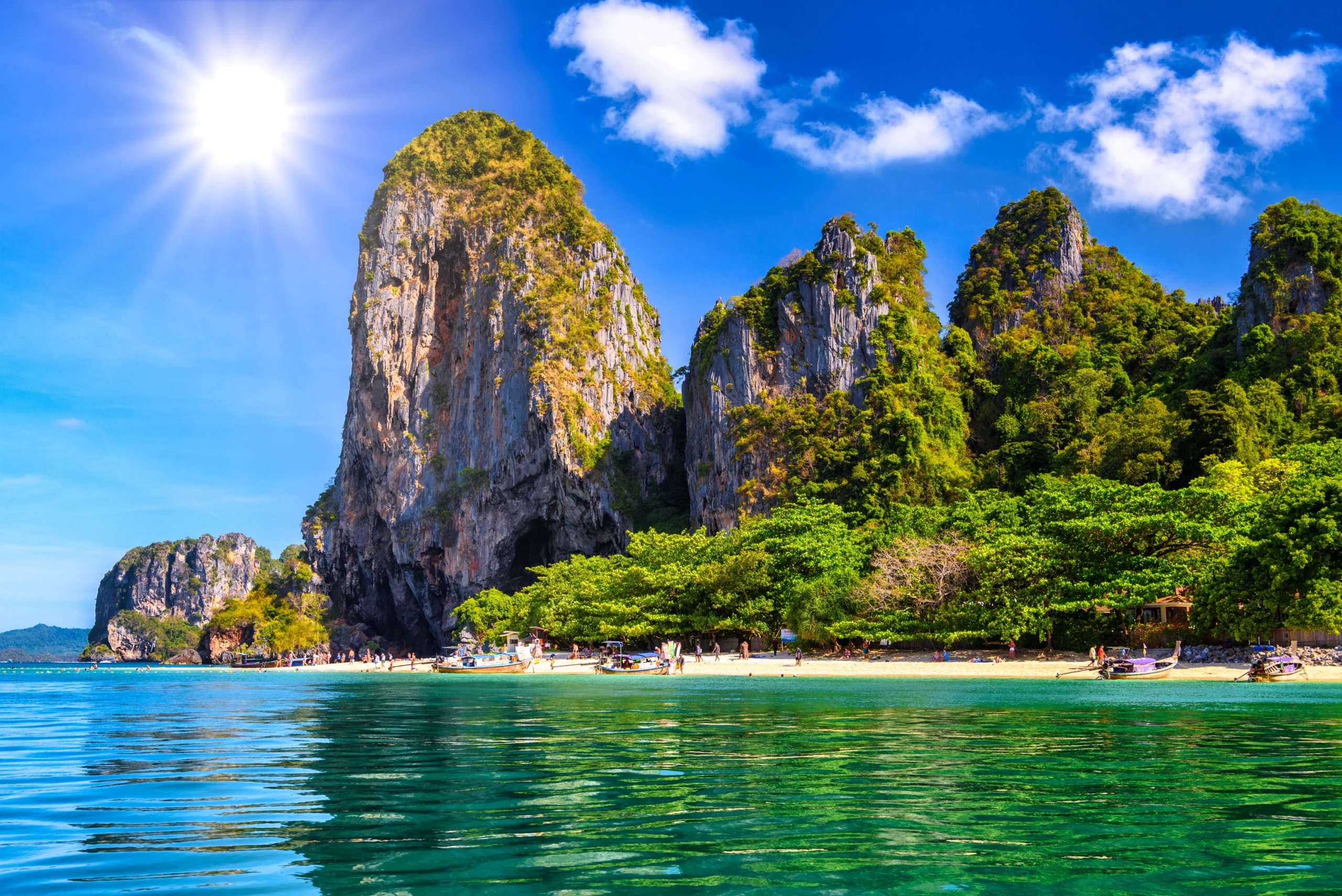 Thailand is always high on the list for cheap places to travel to from Australia. It's easy to see why it's such a popular budget destination with its exotic wildlife, beautiful beaches, friendly people, and famous Thai-massage.
5. Hawaii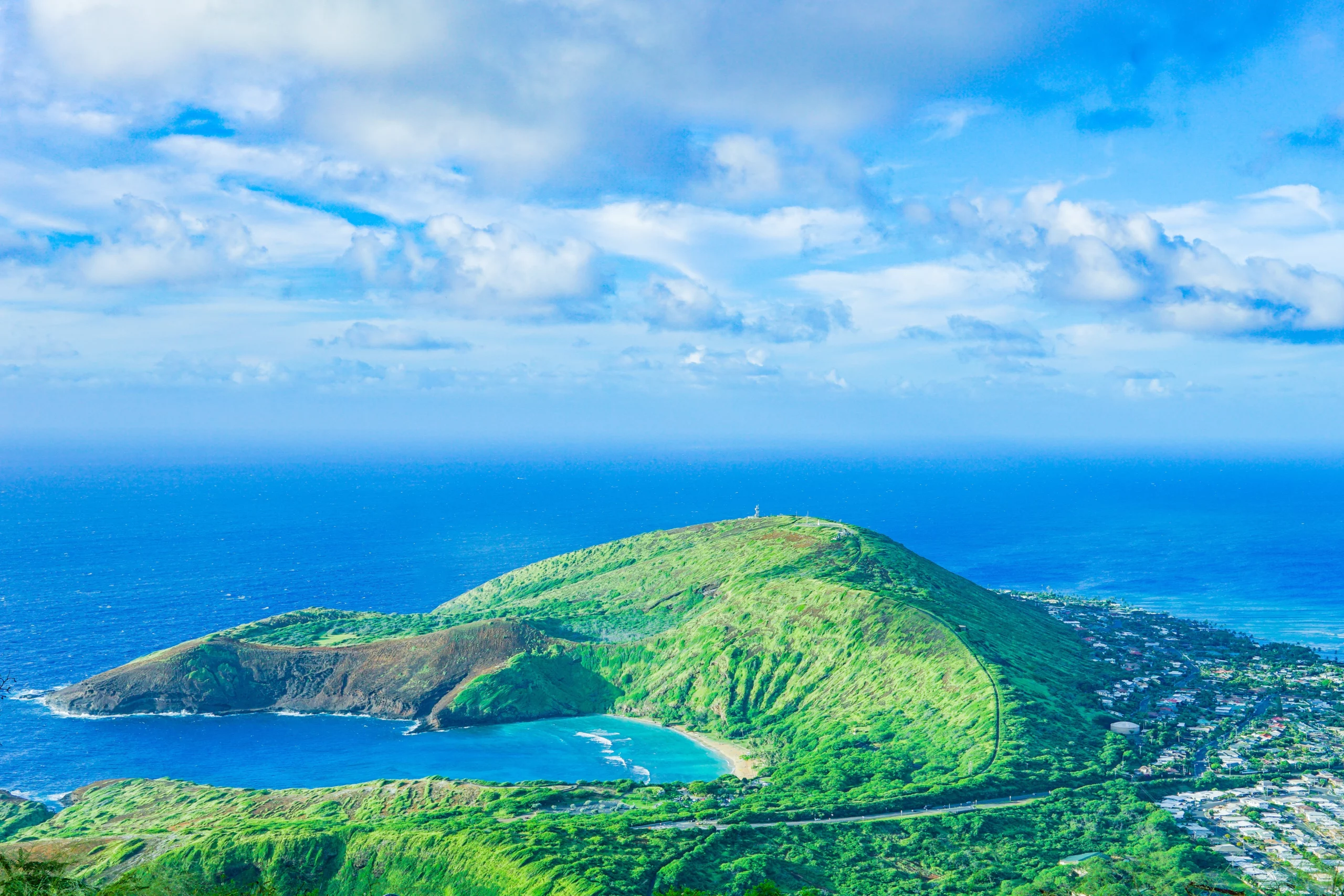 Hawaii has always been a favourite destination for Aussies. With a range of deals available to boost tourism again, you're sure to find something to suit your needs.
For great travel deals to Hawaii, visit Holidays in Hawaii. You can also check out Myhawaii for discounts at luxury resorts.
6. Ireland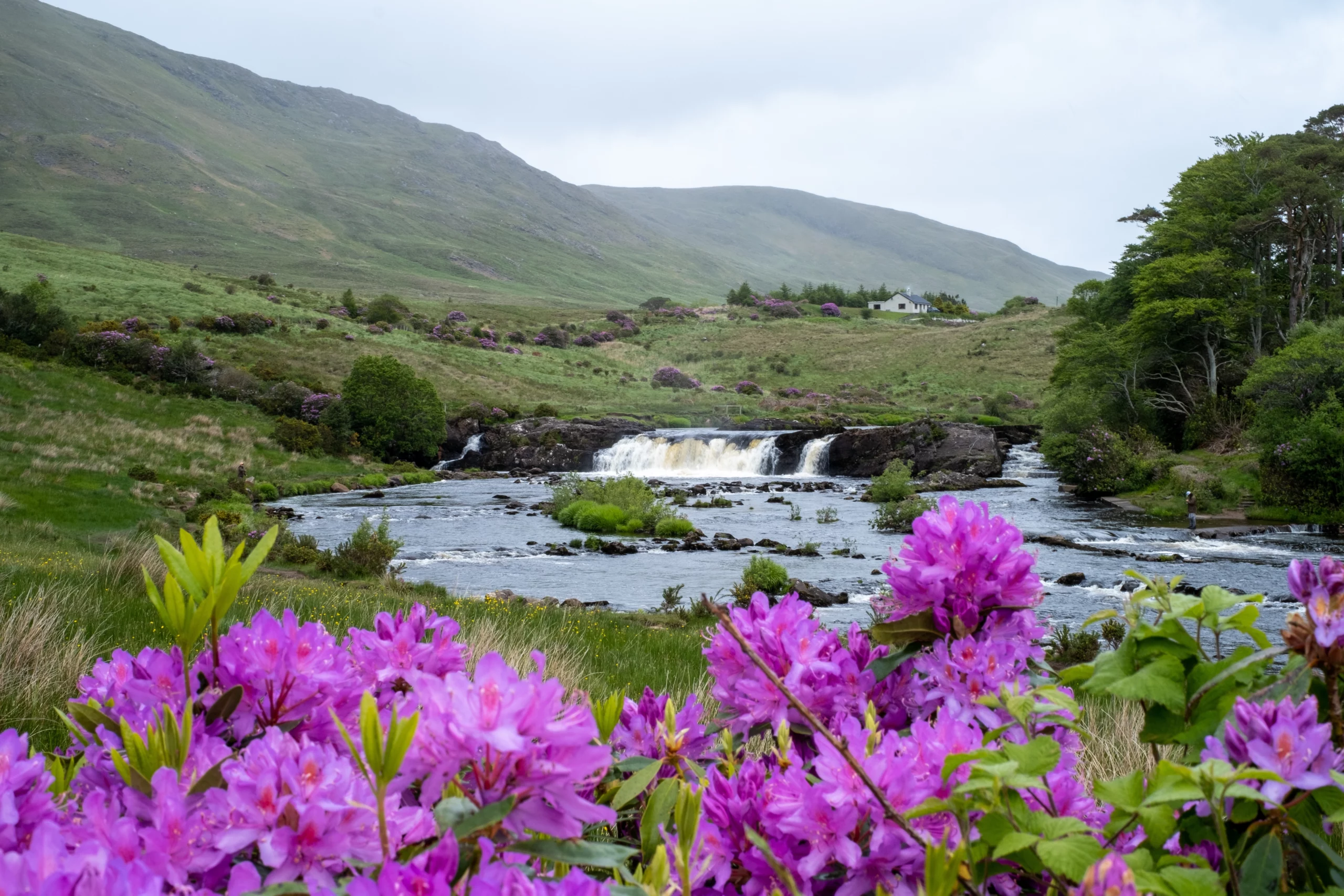 Nicknamed the Emerald Island, Ireland is one of the cheapest places to travel to in Europe. It's known for its rolling hills and rich shades of green. Along with the stunning scenery, you'll be charmed by the Irish coffee, cute pubs, and traditional folk music.
How to get cheap flight deals
Getting a cheap plane ticket is a major factor when you look for somewhere cheap to travel to. See below for links to the latest flight deals on offer.
Flight sales and deals:
Go on your dream holiday today with Swoosh
Ready to go on a holiday but don't have quite enough money saved up? Swoosh has you covered! You can apply for a holiday loan and have the funds in your bank account in no time. Learn more about our online loans or speak to the Swoosh Finance team today – we're here to answer your questions.
Cheap places to travel: FAQs
How do I travel on a tight budget?
When it comes to travelling on a tight budget planning ahead is key. We also recommend:
Travelling during off-peak seasons
Securing travel insurance
Looking into homestays (Airbnb)
Booking flights in advance
How much can I borrow for a holiday loan?
At Swoosh, we offer a variety of small loans for up to $5000. So depending on how much you need to borrow for your next budget-friendly trip, we've got you covered!
How do I apply for a holiday loan?
The application process is easy with Swoosh. To get started, simply fill in your details in our online application form in less than 5 minutes. Within 60 minutes of your form being submitted, we will get back to you with a decision. Once approved, you will sign the contract and your money will be sent to your bank!
People also read: