Cheap places to travel to: where to get the best national & international travel deals
Australia's borders are expected to open soon, and the travel bug is gnawing away at us all. Talks of travel discounts and vaccine incentives fill the air with an excited buzz. And we all want to know: what are the cheap places to travel to and where exactly can you get the best travel deals?
With all the travel packages, deals, and vouchers on offer at the moment, it's tricky to land on a particular holiday spot. We want to help you decide on the perfect place and make sure you're getting the most bang for your buck! To help you, we've made a list of the best deals and sales both nationally and internationally. So you can get the perfect holiday within your budget.
Here's a quick travel tip right off the bat: because of the rush to kickstart tourism, there are a lot of luxury, high-cost places with amazing travel deals on offer right now.
Overview:
National Travel — Cheap places to travel to in Australia
When you're looking for a cheap place to travel to, Australia is at the top of the list. You can travel without a passport (except perhaps the vaccine passport) and get to know the place you call home a little better.
Best of all, each state and territory has been offering up a range of financial incentives via vouchers and deals to help boost the tourism industry.
And while international travel is on the horizon, it's still your safest bet to book something in Australia. With borders expected to open up before Christmas, it's the perfect time to see a part of Australia you've never experienced. Or to revisit somewhere you loved.
Continue on for the best tips for getting a deal for each state and territory below. These sites are always being updated so keep an eye out for the next latest and greatest offers.
Search for the best cheap places to travel to by state and territory:
Queensland
Queensland has a lot of low-cost adventures to offer. From camping in beautiful National Parks like Girraween to relaxing on the beach in Mooloolaba. But if you're looking for a great travel experience with a cost cut, then check out Queensland Holiday Deals. They have deals for all the different parts of Queensland. So whether you want to relax on the beach by the ocean, find adventure in the outback or traverse cityscapes, there's something for you.
Cairns and the Great Barrier Reef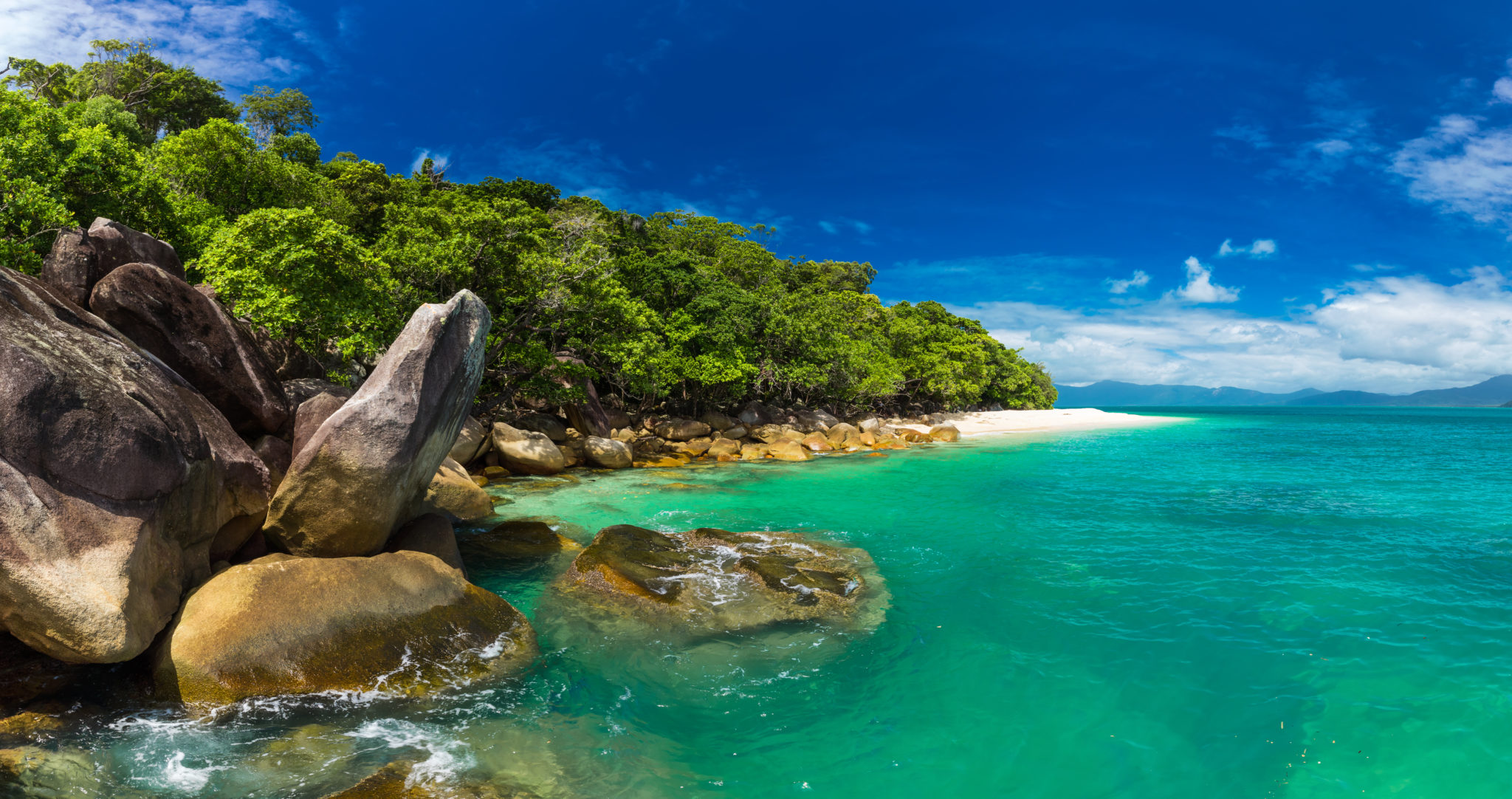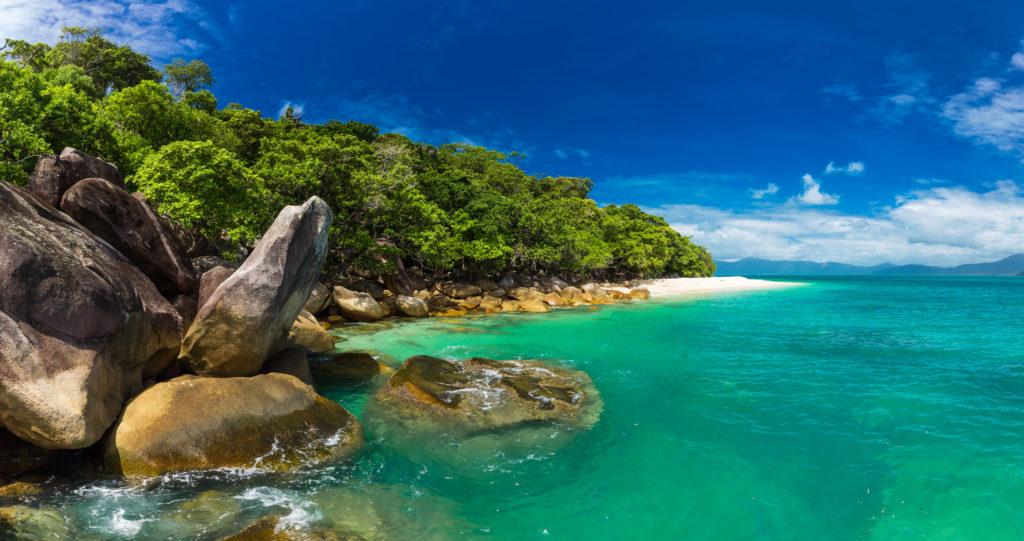 The winner for the best cheap place to travel to in QLD goes to North Queensland. Specifically Cairns and the Great Barrier Reef. There's a $250 Tropical Travel Bonus up for grabs if you spend more than $1000 on a holiday booking. Not only this, but you can also get 1000s of dollars bonus value if you book a package through MyQueensland.
The offer is available through Viva Holidays, MyQueensland, and Flight Centre.
New South Wales
For NSW residents one of the cheapest places to travel to is their own state. Although you could argue this is true for every state, NSW residents have an extra incentive to travel locally.
Tasmania travel vouchers, Dine & Discover NSW, are available to NSW residents over 18. You can get 6 x $25 vouchers. 3 of the vouchers are for dine-in and takeaway meals, and 3 are for entertainment and recreational activities.
In addition to the Dine & Discover vouchers, NSW residents over 18 can soon get a Stay and Rediscover travel voucher. The $100 voucher can be used for accommodation with participating providers in the City of Sydney.
Also, for those non-NSW residents, keep note of NSW Deals & Packages for the latest cheap accommodation and attraction discounts.
Hunter Valley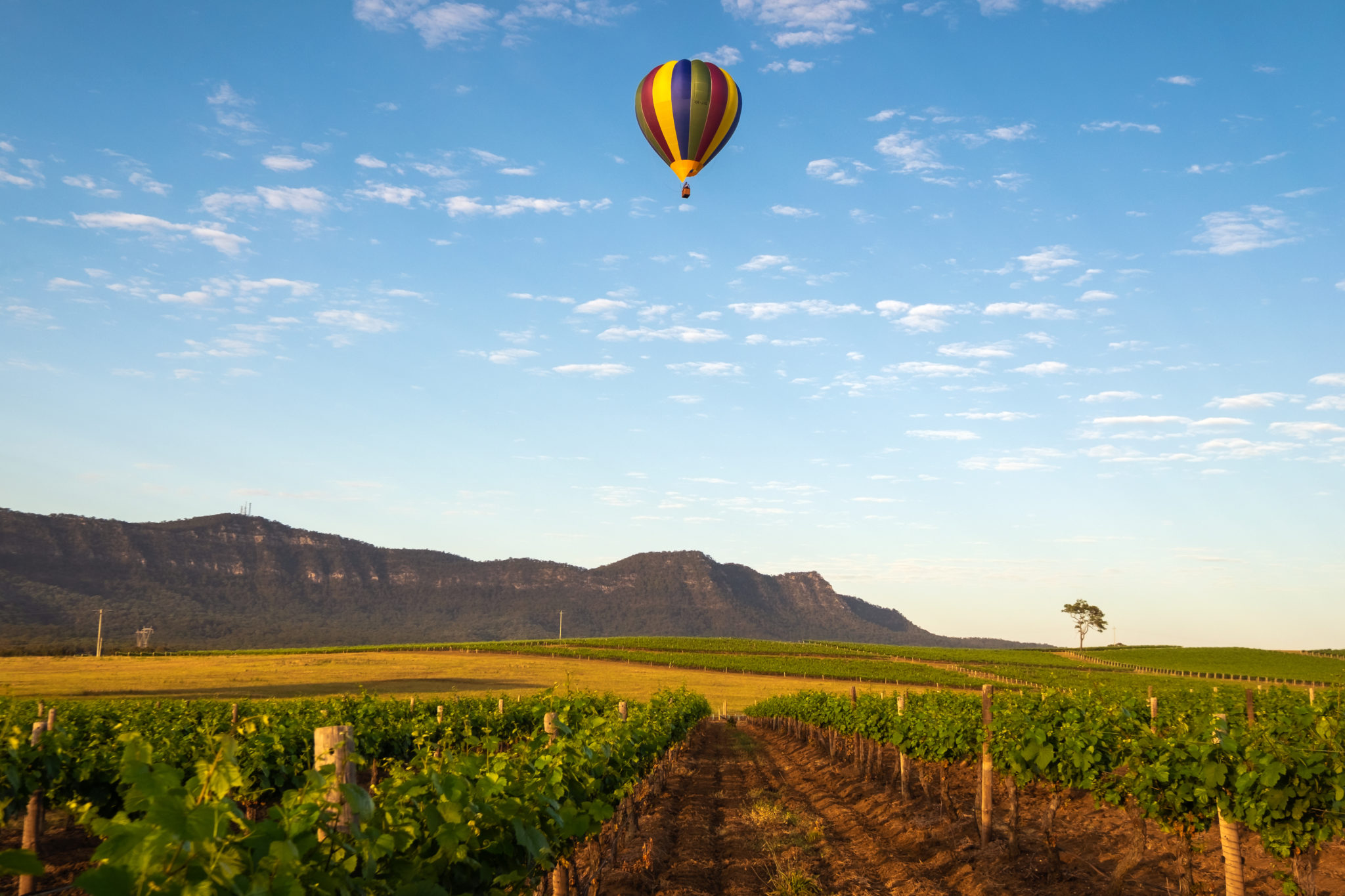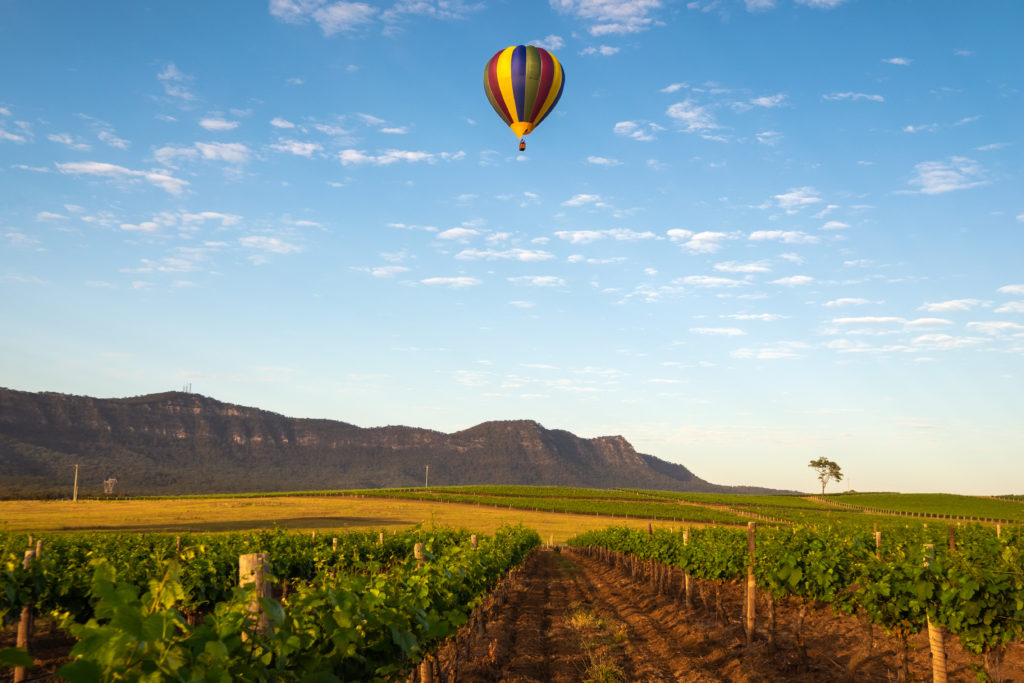 This region is home to some of Australia's best wineries. Check out Cottages on Lovedale for a lovely place to travel to in the region. With this deal, you can get the third night free. The accommodation has 3 bedrooms and can house up to 6 guests. So it's perfect for a group or big family holiday.
Check out our list of Australia's Best Wine Regions for more wine-themed travel suggestions.
Victoria
Victorians have had it particularly tough through the lockdowns. And so, it's particularly great to see so many government and business initiatives set up to help boost local tourism.
Melbourne Airport is running a Dream Trip competition at the moment to encourage Victorians to get vaccinated. For every month until the end of the year, one traveller will be getting a $10,000 prize. The prize will be in the form of a Travelex Money Card. And if you win, you'll also get free valet parking and lounge access for overseas travel.
The Victorian Regional Travel Voucher Scheme is another travel incentive open to Victorians. It has gone through 3 rounds so far with great success. Although the initial rounds have closed, a 4th round has been announced. So make sure to keep your ear to the ground for updates on when entry opens. 80,000 vouchers are up for grabs, set at $200 each to be used on tourism in Victoria.
With all the cash vouchers up for grabs, you'll find plenty of cheap places to travel to in Victoria that are well worth your time.
Visit Victoria Offers for even more travel deals, or if you live out of state.
Yarra Valley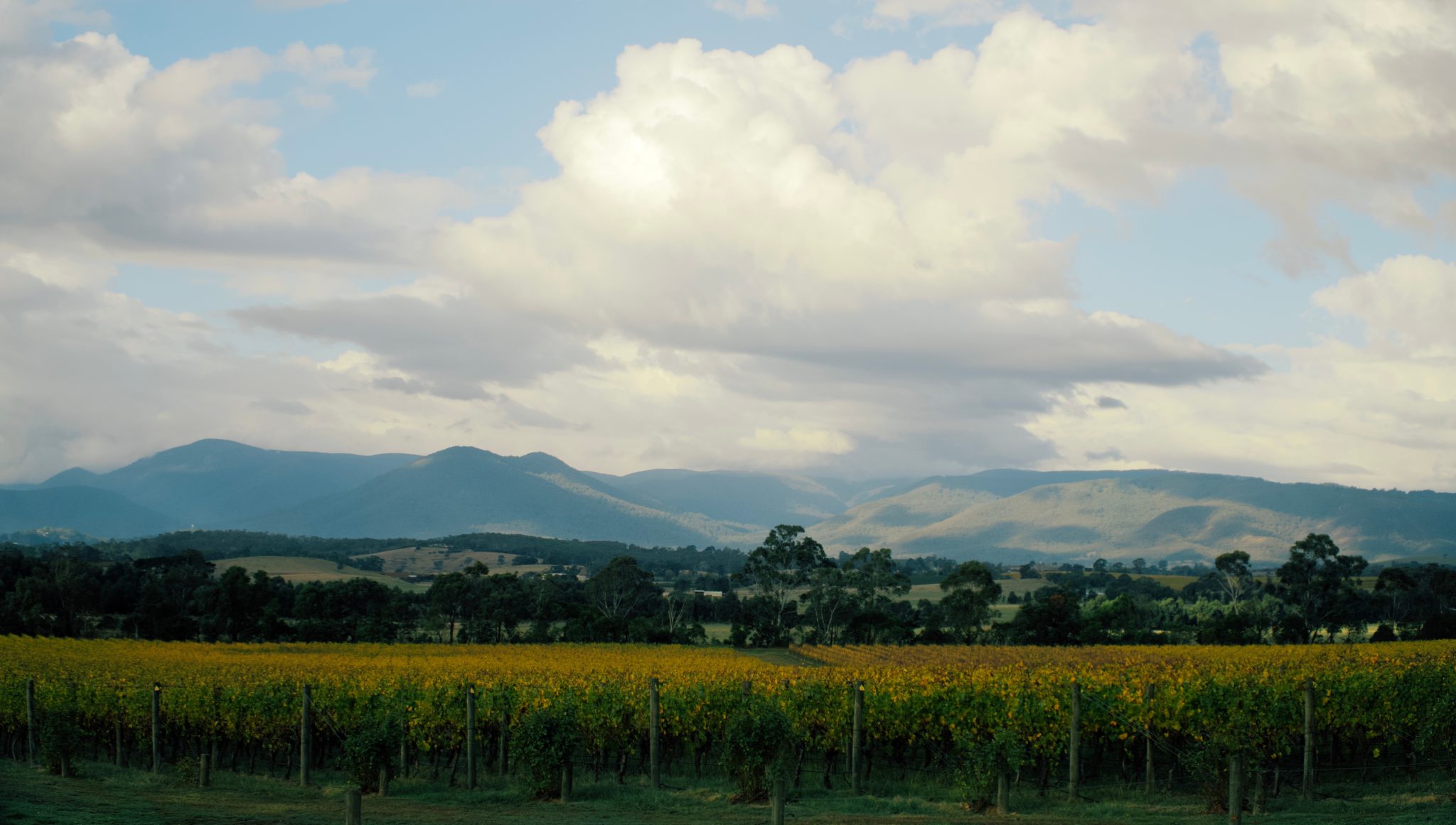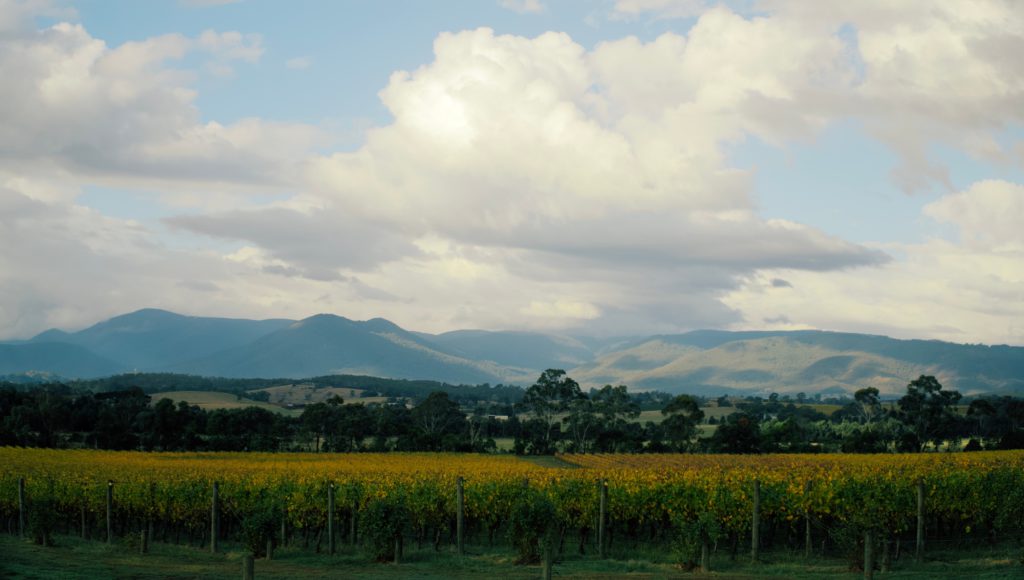 The Yarra Valley is the place to go for foodies and adventure seekers alike. Whether you like tasting gourmet food and wine or hiking through Dandenong Ranges National Park, there's something for everyone.
A perfect offer for couples comes from Peppers with their Marysville Gastronomy Package. The package is $289 per night and includes:
Overnight accommodation
Bottle of wine on arrival
Breakfast for 2
2-course dinner for 2
South Australia
South Australia boasts beautiful outback experiences as well as premium wine delights.
The Great State Voucher program is currently closed. But, the South Australian travel scheme has had several rounds. So keep your ear to the ground in case they announce another. The tourism venture features two vouchers, one is the Great State Experience Voucher and the other is the Great State Accommodation Voucher.
You can visit the South Australia website for current holiday packages and accommodation deals.
Kangaroo Island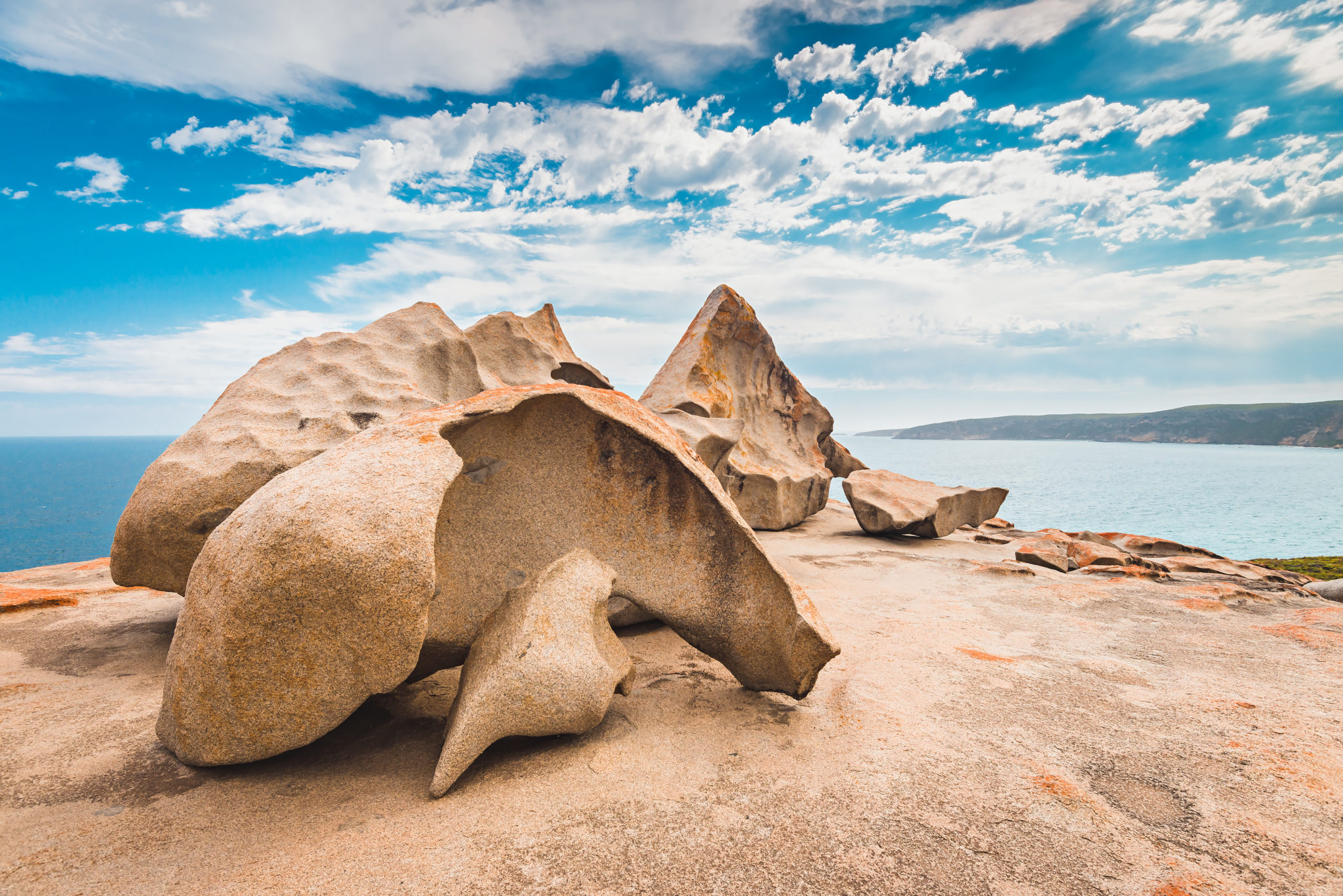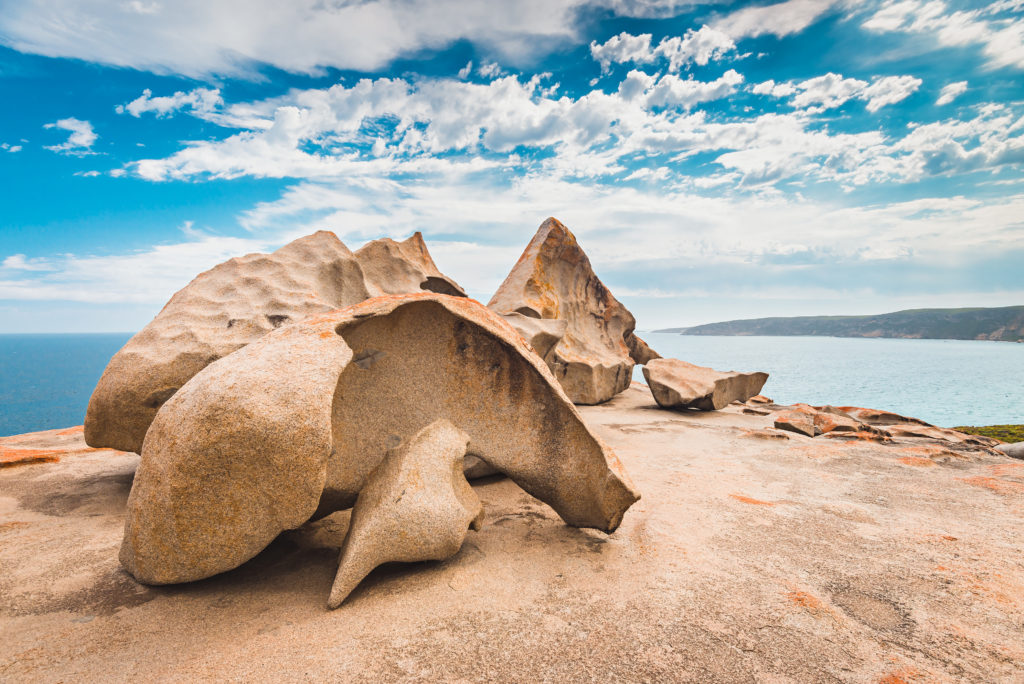 With an abundance of deals on offer, Kangaroo Island is the place to be in South Australia.
You can find travel deals on Kangaroo Island Tourism Alliance and South Australia Holiday Deals and Offers.
A deal is currently on offer for a 20% discount on an Oceanview Eco Villa.
Included in this package is:
Personalised service
A Kangaroos Island Spirits cocktail on arrival
3-course gourmet meal paired with a South Australian wine
2-course breakfast served in your private villa
Western Australia
Western Australia is best known as the dusty wonderland of Australia. If you're looking for an adventure, this is the place to go.
Unfortunately, the government travel incentive, A Million Reasons to Wander Out Yonder, has ended. The $100 vouchers needed to be used by October 31st. However, it's still worthwhile joining the mailing list because you never know when another campaign will run (the Northern Territory Tourism Voucher is already on round 4 after all!).
But never fear! There are still many deals to be found for the Golden State. Keep a note on Western Australia Holiday Deals for the latest cheap accommodation and attraction discounts.
Kununurra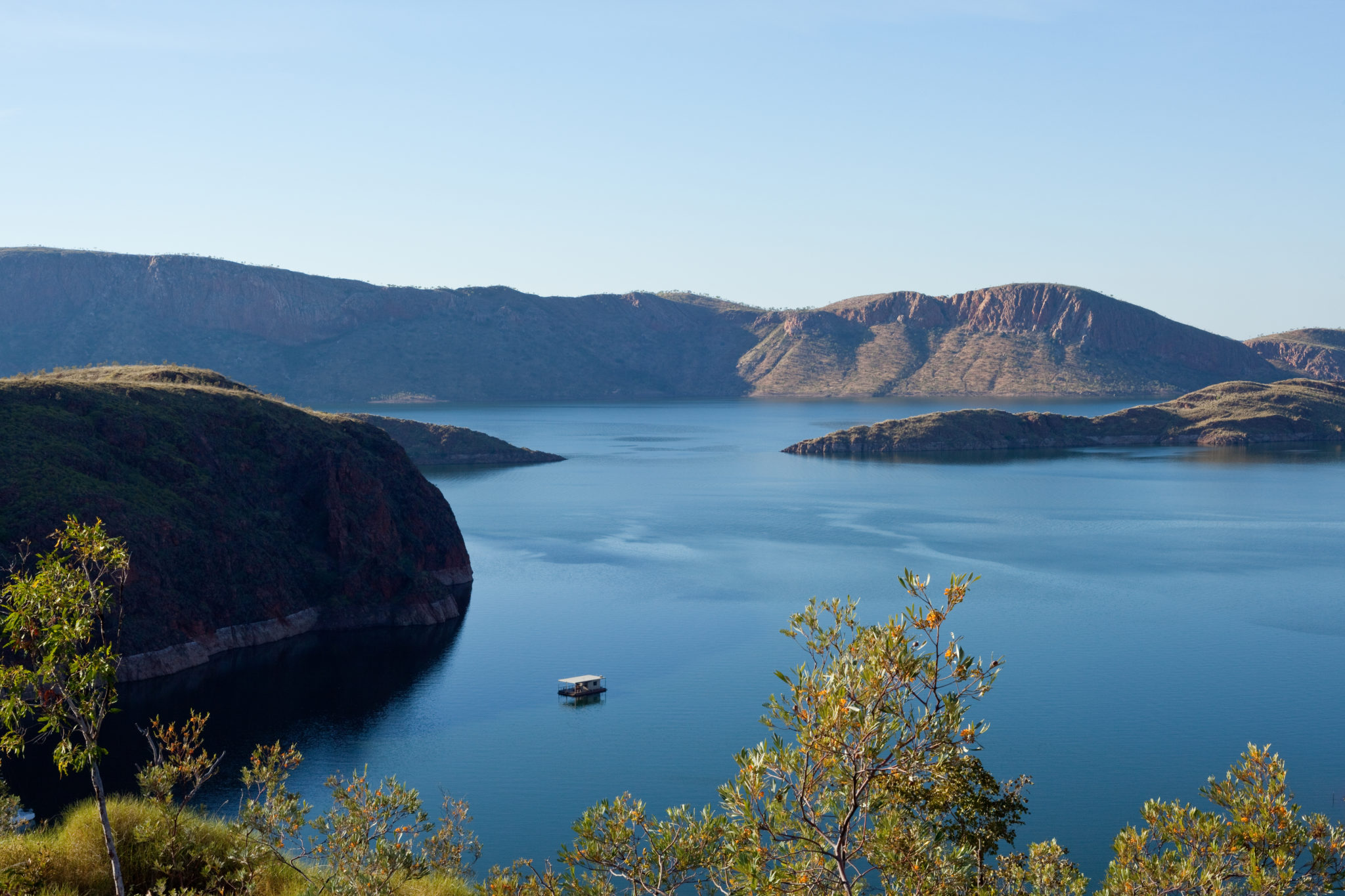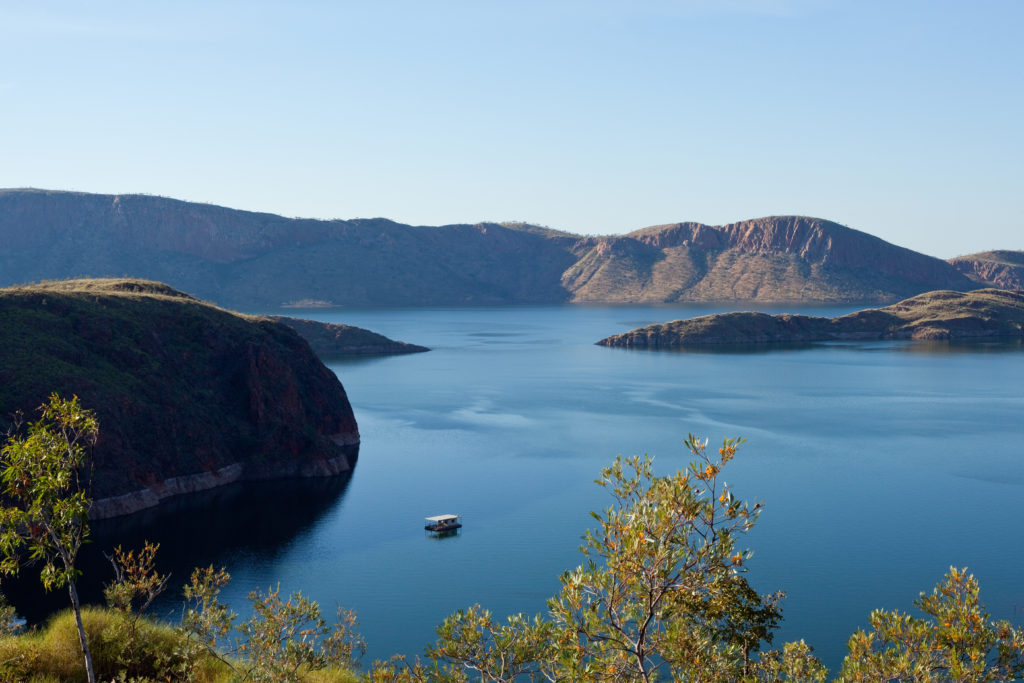 You can find very cheap travel deals on the Kununurra Visitor Centre website. They are a fantastic source of information on all the experiences Kununurra has to offer. Lake Argyle and the Mitchell Falls are must-sees!
The 2 for 1 special at the Lake Argyle Resort in Kununurra is available from October 10th to March 31st. It boasts the only lakefront accommodation in the Kimberley area—and for a discount price! Enjoy the stunning view and explore the red rugged wonderland of the Carr Boyd Ranges.
Tasmania
Tasmania is a stunning place to travel through with a young family. Its lush landscape, national parks, and fluffy highland cows are reason enough to visit. And with the tourism incentives on offer, it's even more appealing.
The Tasmanian travel voucher, Tassie Holiday Voucher Program, is open to residents from South Australia, Western Australia, and Queensland. Up to 10,000 x $300 vouchers are up for grabs. The travel vouchers can be used for accommodation, tours, and attractions. And you'll need to book your adventures through What To Do and Where To Stay on the Discover Tasmania website.
Road trip around Tasmania's national parks


There's nothing like exploring in the clean air of forests after so long in and out of lockdowns.
You can pay $80 per car to get a Holiday Park Pass that gives you access to all of Tasmania's national parks. With it, you can road-trip around for up to two months without having to worry about entry fees. This pass also gives you a free shuttle bus service to Cradle Mountain.
The Cradle Mountain Hotel has several deals on offer, including 30% off for 2 nights. And if you go the even cheaper camping or cabin route, then all you need to worry about is having some cash on hand for food.
Northern Territory
The Northern Territory is a great cheap place to travel to at the moment—especially for those who are fully vaccinated.
Fully vaxxed people can save up to $1,000 on a NT holiday with the Northern Territory Summer Sale. There's a wide range of travel packages on offer with an additional $200 discount for every $1,000 spent. You can redeem this offer through Northern Territory Now or Viva Holidays.
So if you've ever wanted to visit Alice Springs, Uluru, or Darwin, now is the time!
In addition to the summer sale, you can also sign up for the Territory Tourism Voucher waitlist. Round 4 has closed, so you'll have to wait for round 5 for a Northern Territory travel voucher.
Darwin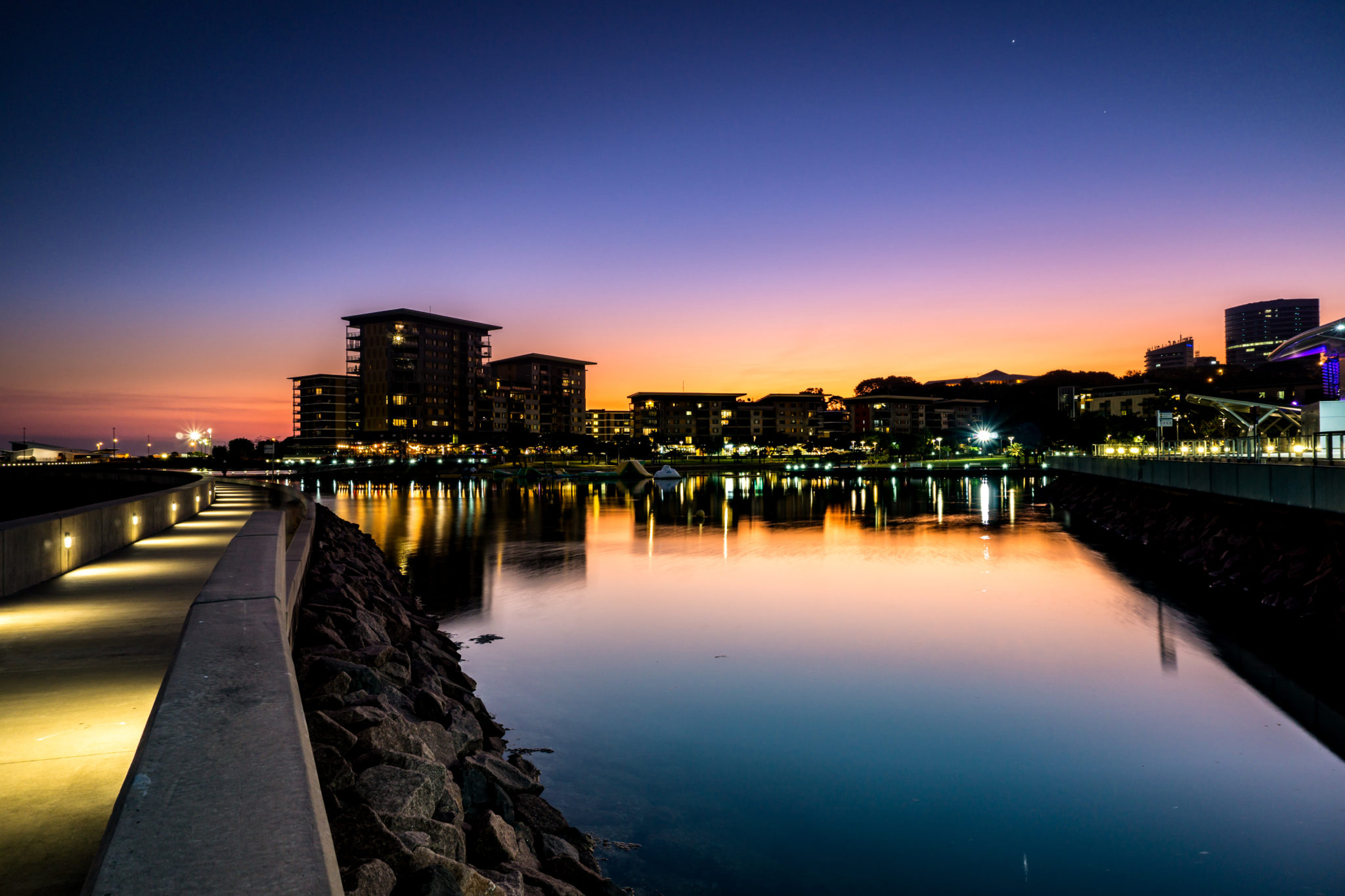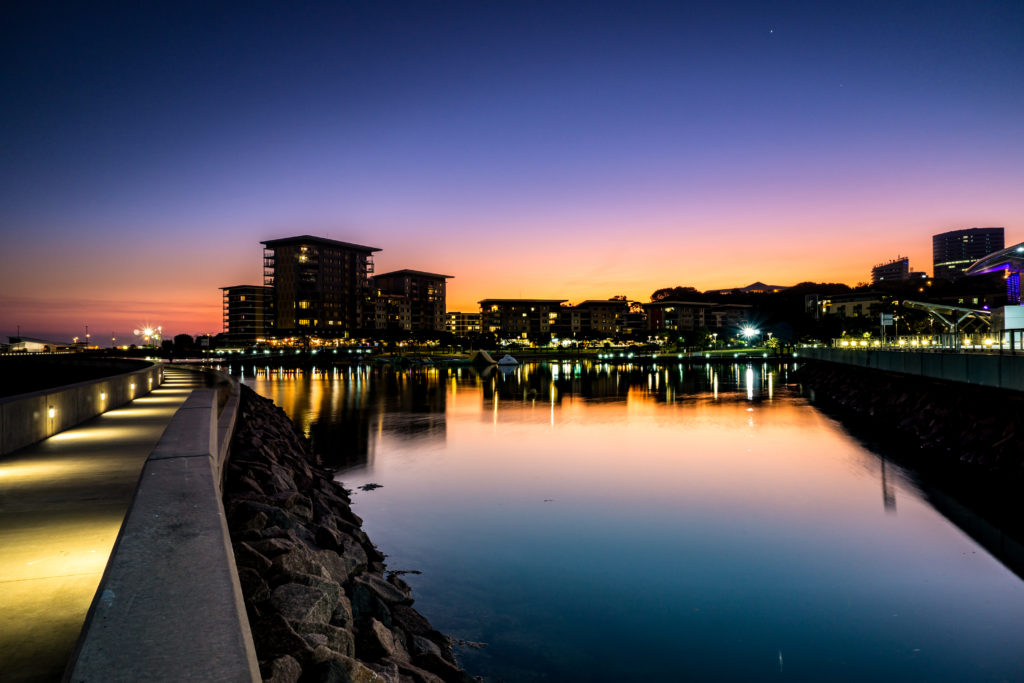 Darwin has a lot to offer, from Kakadu National Park to Crocodile adventures.
For a luxury stay that's easy on the wallet, check out deals on Northern Territory Now.
A Darwin Escape, valued at up to $1,089 per person, will cost you only $489 per person. It includes a 7 night stay at the DoubleTree by Hilton Esplanade or Vibe Hotel Darwin Waterfront. Breakfast is also included, as is:
Dinner at the Hotel Darwin
Lunch or dinner at the Stokes Hill Wharf
A Big Bus Darwin 24 hours Hop-on hop-off pass
Entrance to the Royal Flying Doctor Service facility
Australian Capital Territory
Why not try travelling to the Bush Capital of Australia this year? There's a wide range of art and history exhibits to explore. So if you're looking for a little more culture this holiday season, check out the ACT.
The travel voucher for the ACT, Choose CBR, is now closed. However, like other states they may run more promotions in the future. So keep an eye on the website for future updates.
Canberra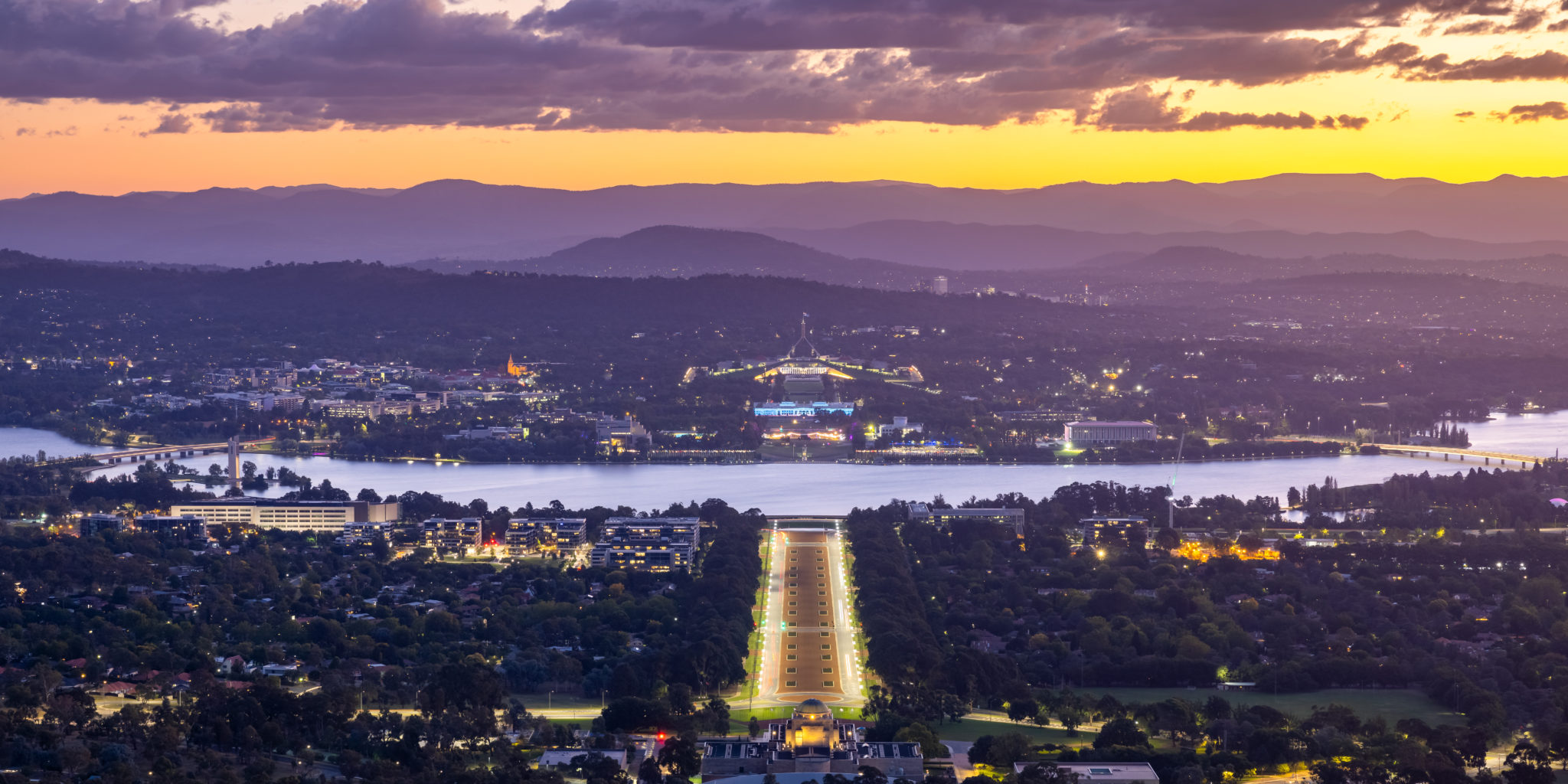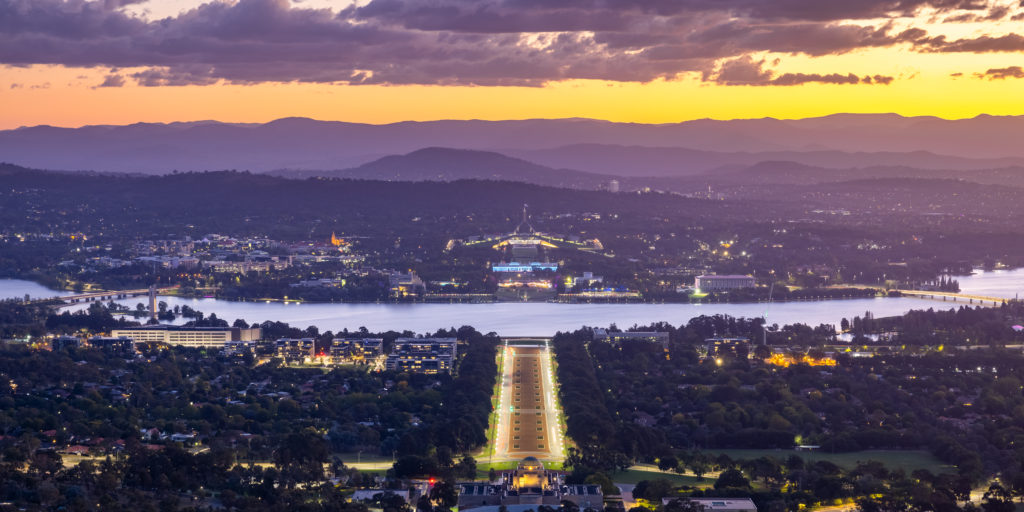 Australia's capital is perfect for those shorter holidays when you're not quite committed to a long journey from home but still want to get out in the world and experience something new. There's a variety of national museums and and art galleries as well as food and flower festivals to keep you entertained.
For discounts on accommodation visit ACT Holiday Travel Deals and Packages. Or visit YHA Australia for more weekly deals and specials in Canberra.
International Travel — Cheap places to travel to from Australia
The day when international borders are open is close at hand (hopefully). In anticipation of the reopening, here are some great deals for cheap places to travel to and stay at when the borders open.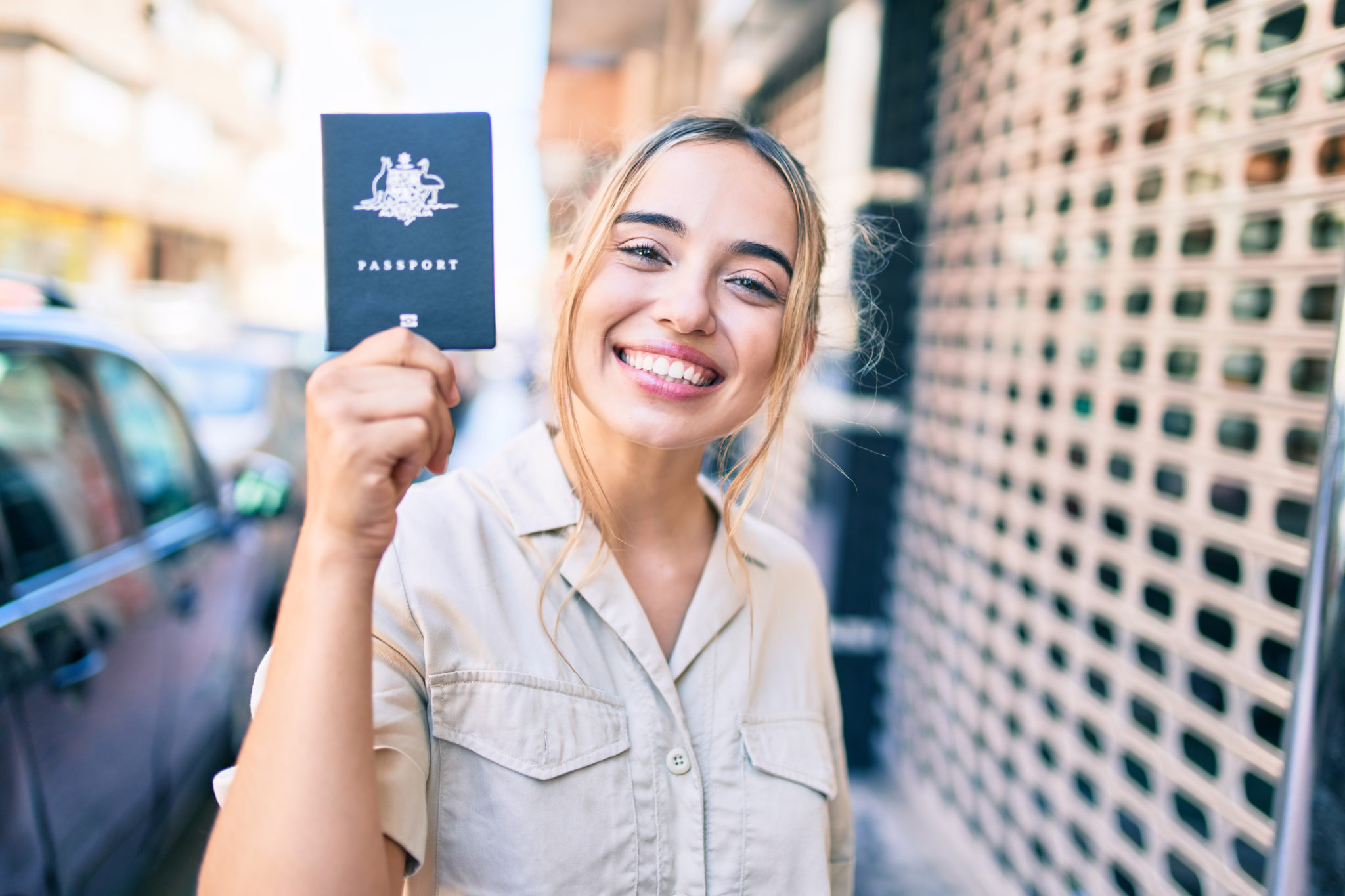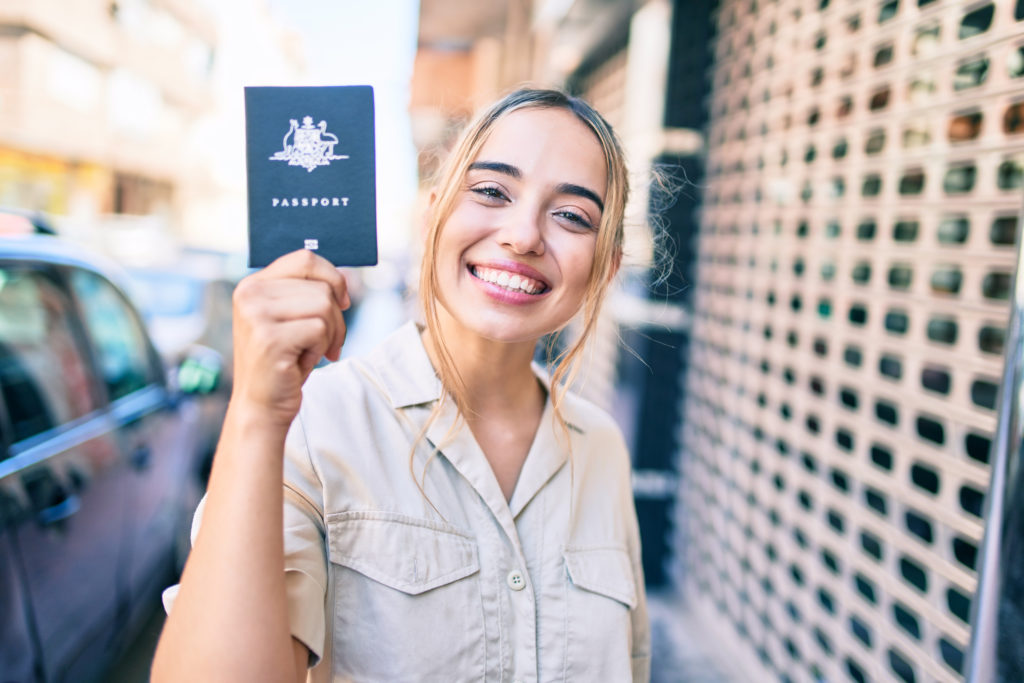 Warning about booking international travel
There is a greater risk associated with travelling overseas during the pandemic. Remember that you will still need to follow the Australian COVID-19 rules when borders open. And you will also need to follow the rules of whichever country you travel to. So even when a travel bubble opens, one or both countries may decide to shut borders again at any time—or require travellers to enter quarantine.
Check Smarttraveller for advice before travelling.
Cheap places to travel to near Australia
New Zealand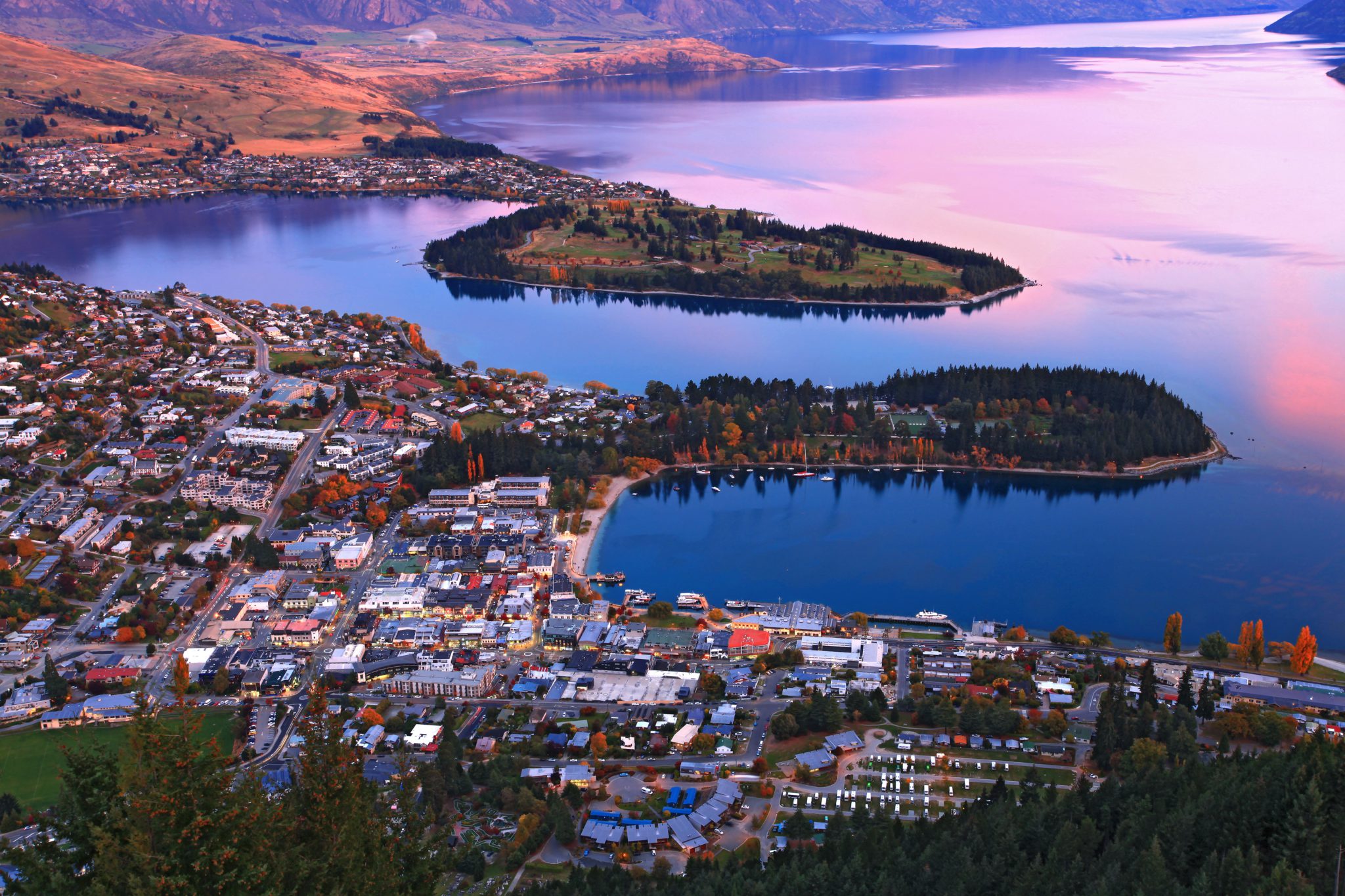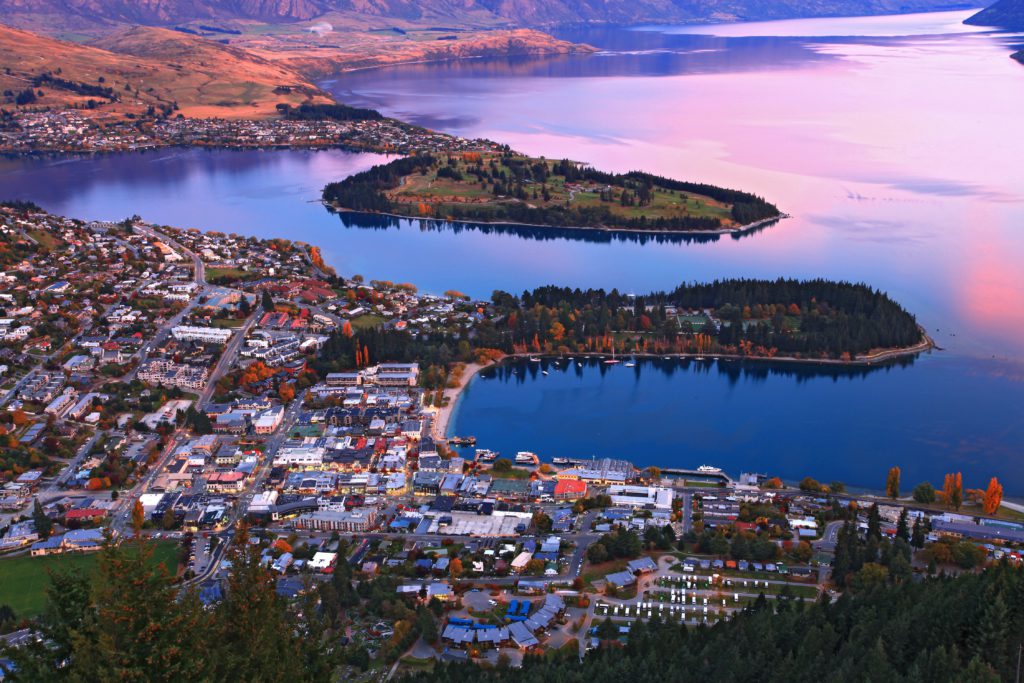 The travel bubble is back! Australians can travel freely to New Zealand right now without having to quarantine.
Explore South Island Deals has a lot of ways for you to save cash on your holiday. Including a $150 Support Local Voucher, which is available if you book at a participating property before December 18th.
You can also get 50% off a second room for families at Hotel St Moritz. This deal includes free breakfast for children. Situated in Queenstown, close to the water, you get the chance at a great deal for a luxury experience.
Visit Holiday Home Specials for even more New Zealand Vouchers.
Fiji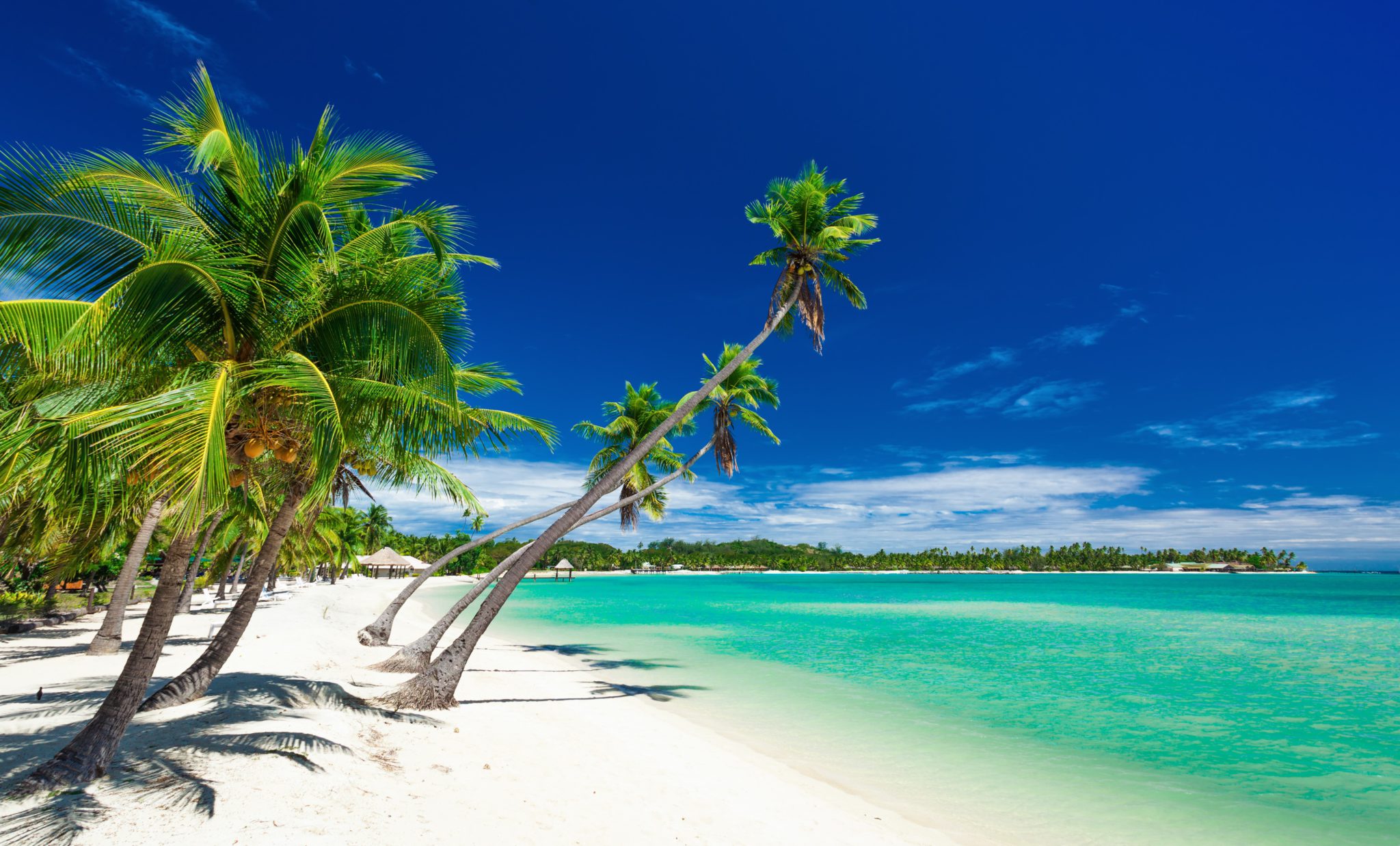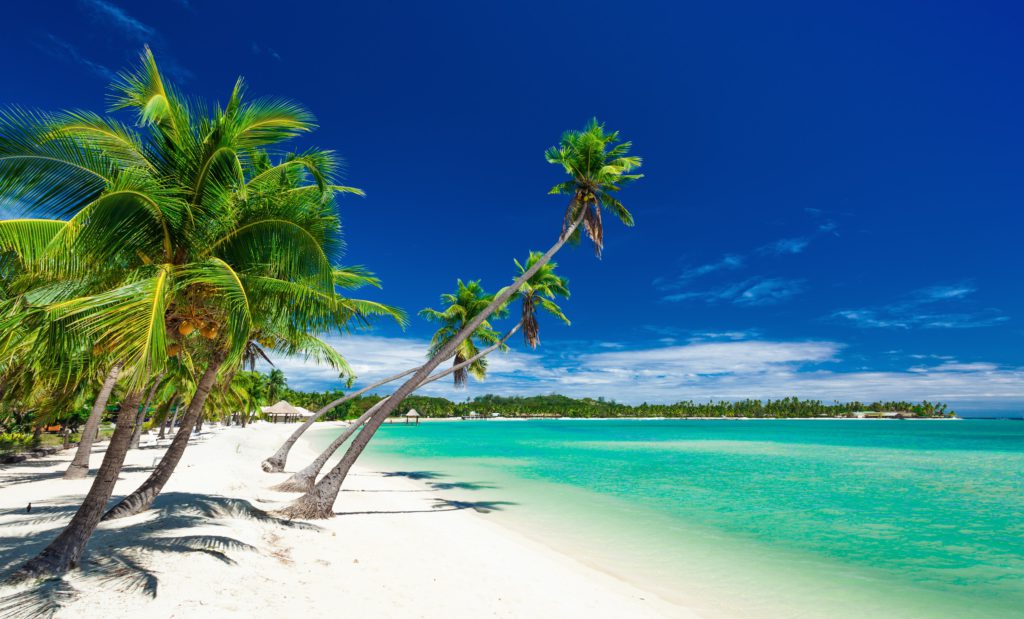 Fiji is opening up to Australian tourists from December 1st, and there are plenty of cheap travel deals on offer.
Myfiji has 5 Holiday Vouchers up for grabs. They are $1,000 each, and to be eligible to win you need to be subscribed to their newsletter.
A 50% off sale is on right now for a 5 night Fiji holiday package family holiday. This cheap travel deal comes with flights included.
With this package you get one free night, plus:
5 nights in a poolside room
International flights included in the price
Return transfers to Denarau Marina and Plantation Island Resort
Free Coconuts Kids Club
Free Lairo Teens Club activities
Complimentary resort activities (including kayaks, mini-golf, table tennis, and volleyball)
Fijian cooking lessons, coconut leaf weaving, and native medicine tours
Children under 12 eat for free
Children under 12 staying in the same room as parents can stay for free
For more Fiji travel deals, check out Fiji holiday deals.
Bali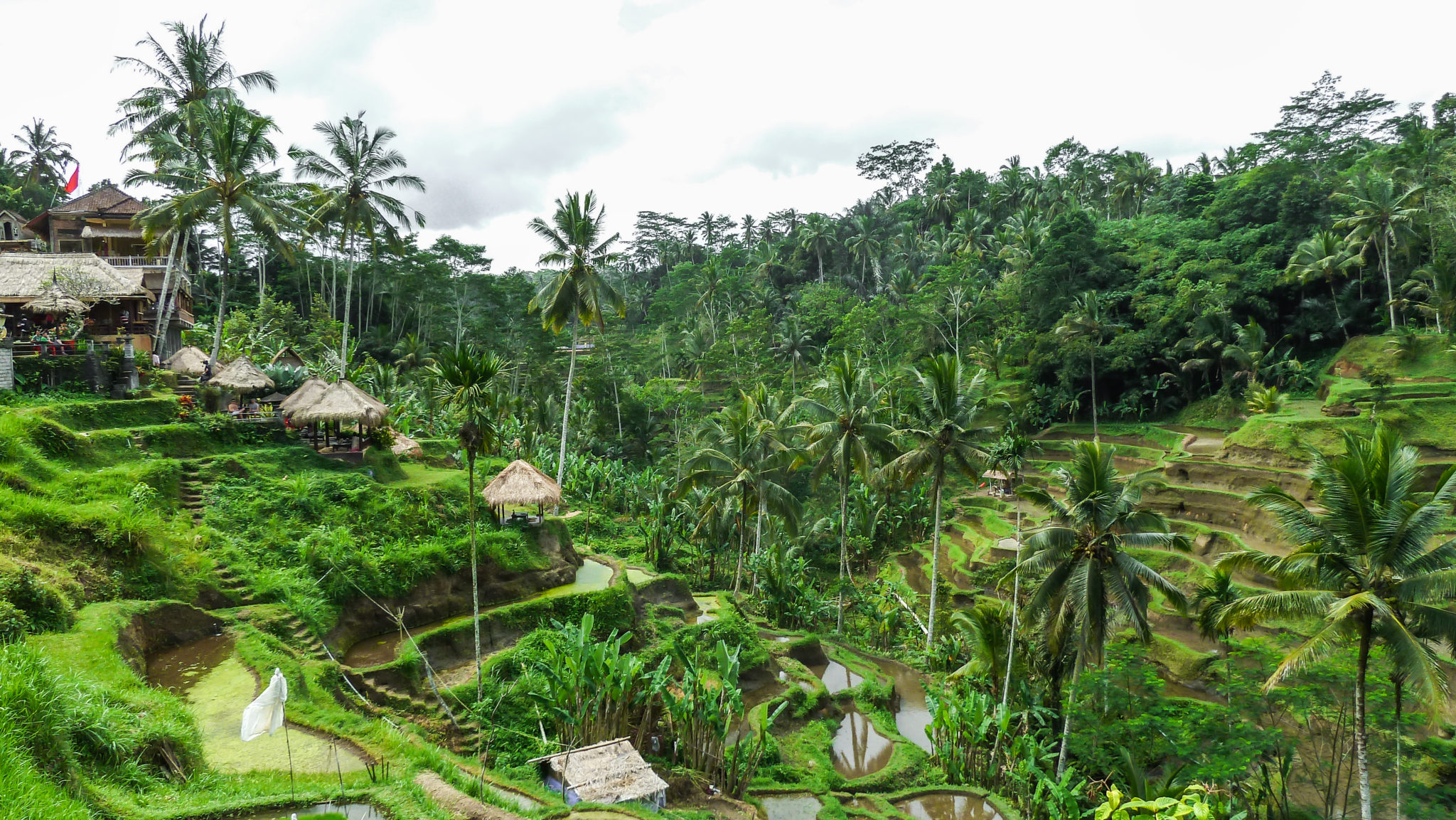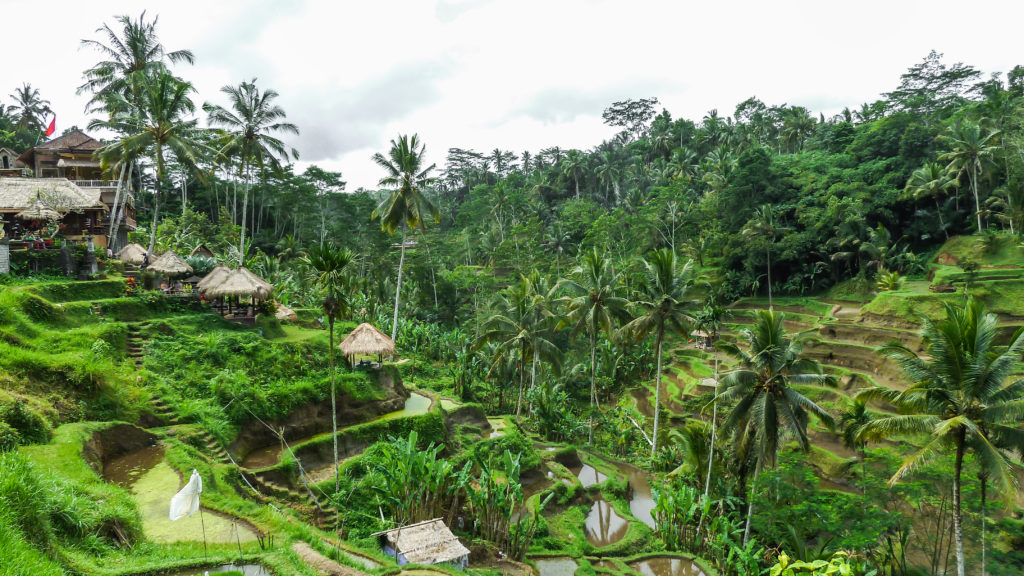 Bali is not set to open its borders to Australian tourists just yet. But discussions are in the works, so it hopefully won't be too long.
Here's some travel deals information to keep in mind in case the situation changes:
You can get 3 nights at The Westin Resort & Spa Ubud for $429 per person, with a $700 bonus. The package includes:
Daily breakfast
Return airport transfers
Ubud and Surrounds Tour
Massage for 2
1-course dinner
Daily cocktail for 2
Peace of mind guarantee—if your plans change so can your booking
More travel offers and packages are available through Hideaway Holidays.
Thailand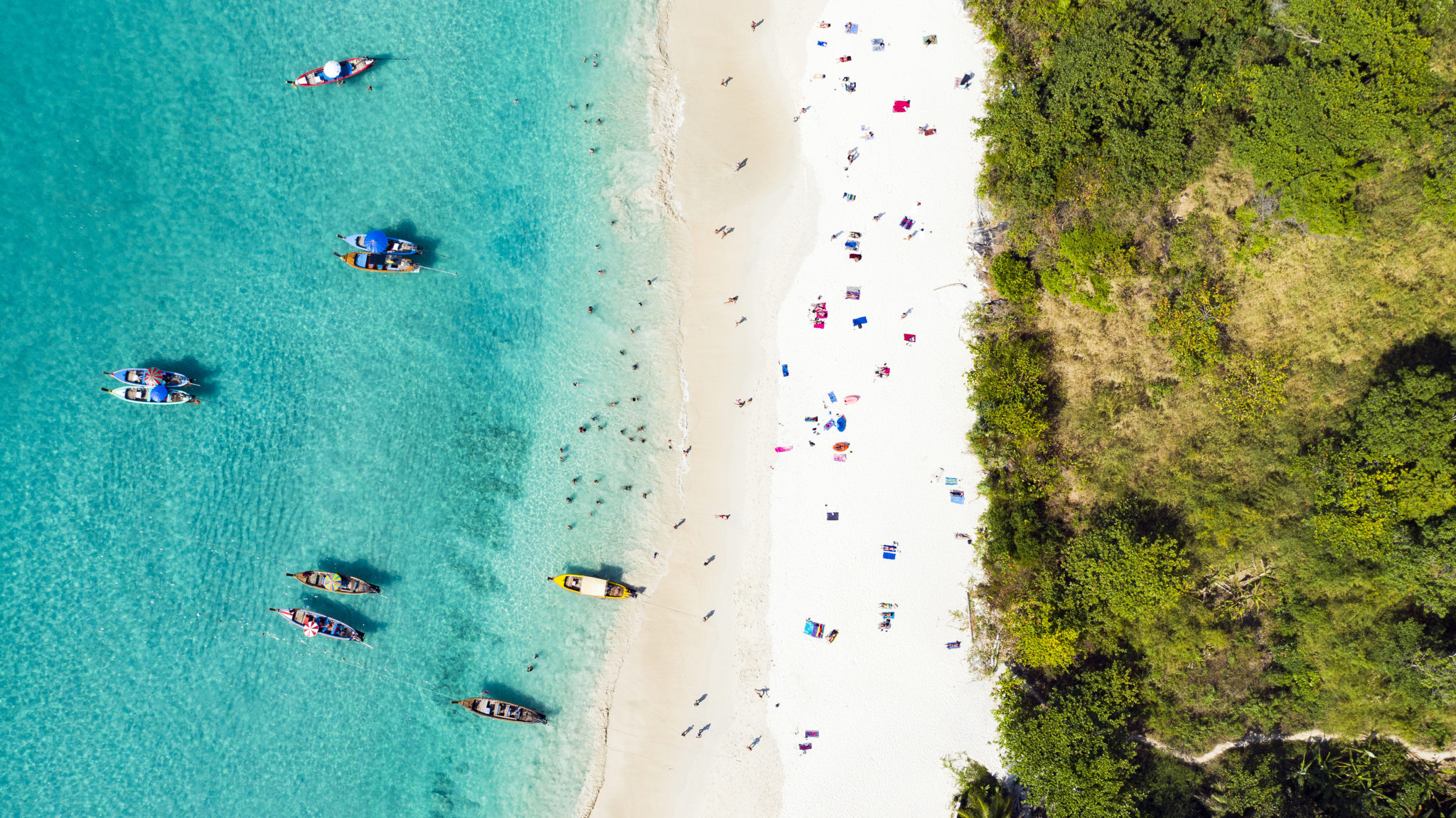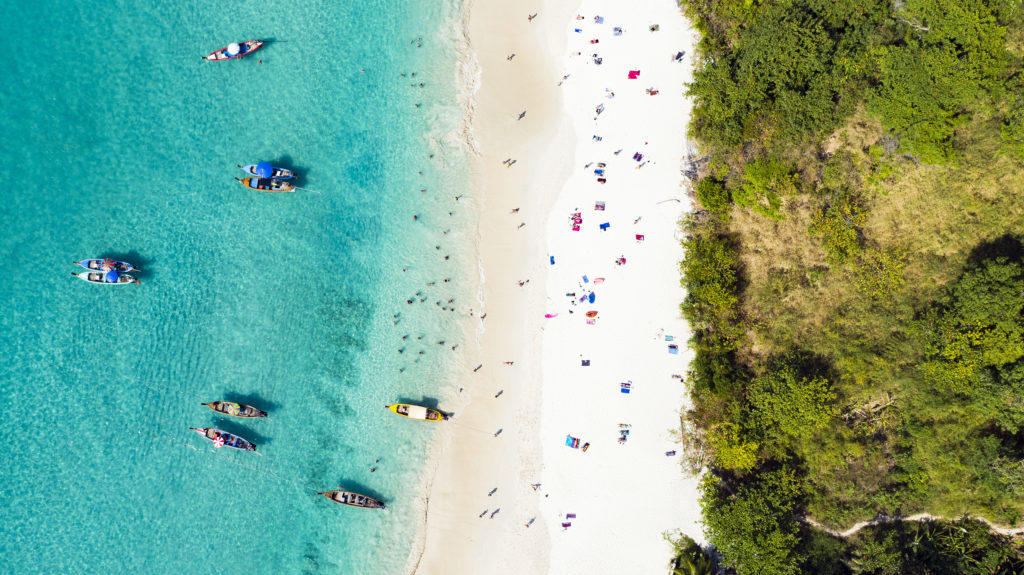 Thailand is always high on the list for cheap places to travel to from Australia. The country is expected to open up to tourists from November 1st. So if you're fully vaccinated, you will not need to quarantine if you're coming into certain regions including, Bangkok and Phuket.
The Mandarava Resort and Spa Karon Beach package is valued at up to $2,118 and is available for $659 per room.
This package includes:
Welcome cocktail and fruit basket
Daily breakfast buffet at Restaurant
Daily lunch or daily dinner at Chomtalay Restaurant
Free daily cocktail per adult
30-minute massage per adult
Private airport transfer
Thailand Holiday Packages from Scoopon are a great way to live it up in Thailand for cheap.
Cheap places to travel to in America
If you're looking for cheap places to travel to in North and Central America, then we've got you covered. The travel advice varies widely, even within countries and states, so make sure you keep a regular check on the places you plan to visit.
For cheap places to travel to in America, check out Globus. They are currently offering 10% discounts on 2022 tours in North America and South America.
You can currently get cheap flights to the following places in America:
Hawaii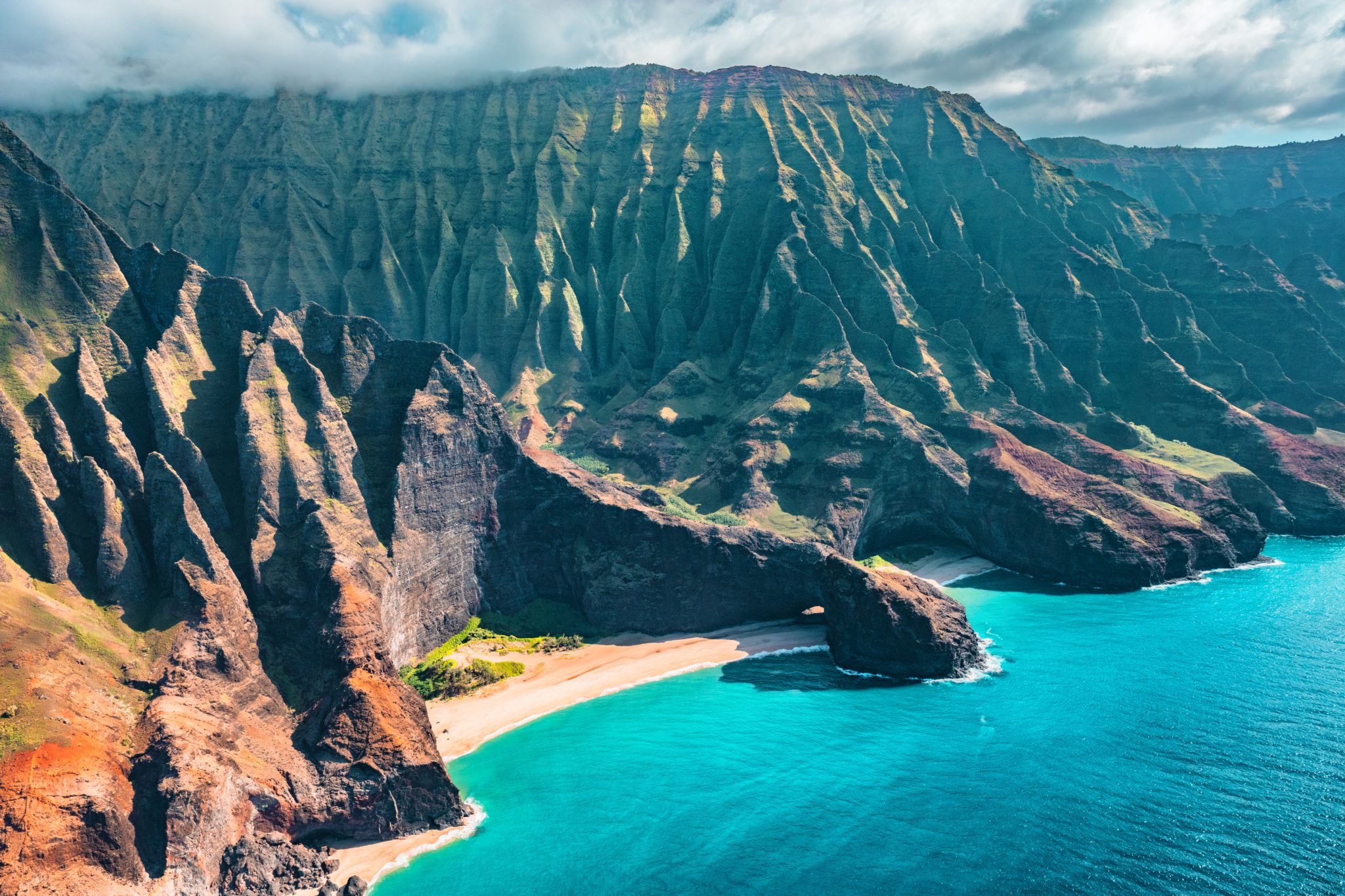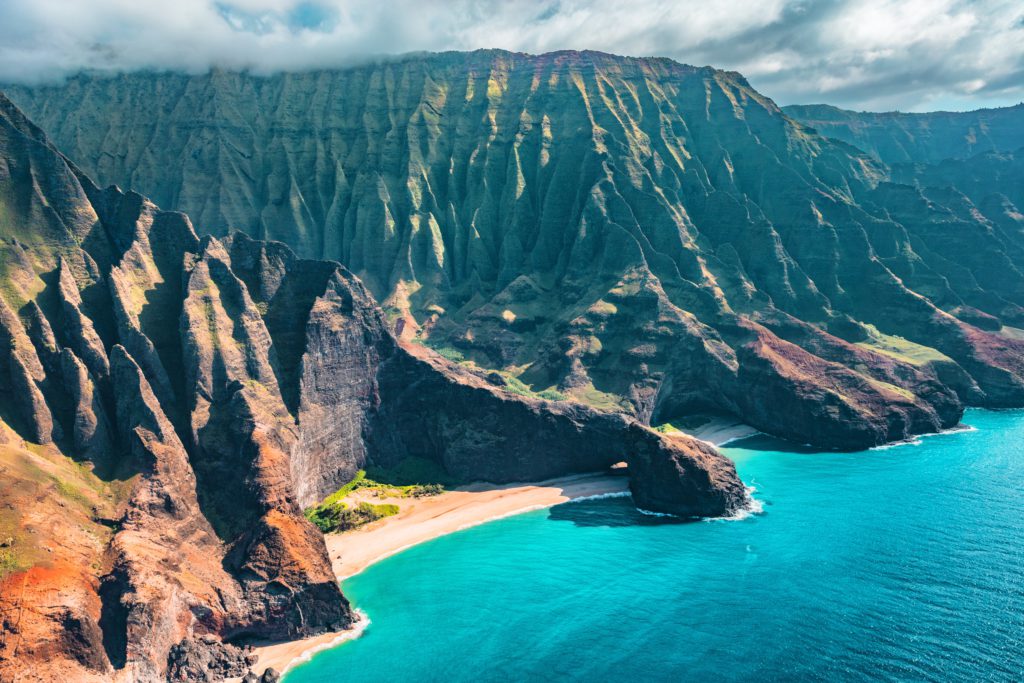 Hawaii has always been a favourite destination for Aussies. With a range of deals available to boat tourism again, you're sure to find something to suit your needs.
For great travel deals to Hawaii, visit Holidays in Hawaii. You can also check out Myhawaii for discounts at luxury resorts.
In addition to the range of deals on offer, you can win a holiday in the Hawaiian Islands. Jetstar is currently running this amazing giveaway. This prize includes:
Return to Honolulu for 2
7-Night Hawaiian Islands cruise for 2 on Norwegian Cruise Line's Pride of America ship
All on-board meals in complimentary dining venues & selected non-alcoholic beverages
Free Beverage Package
Bonus pre-paid gratuities onboard
Free onboard activities and entertainment
Cheap places to travel to in Europe
Many Australians are keen to embark once more over to Europe. Whether you're visiting family or going on a long-awaited holiday, make sure to get the best prices.
You can currently get flights to the following places for cheap:
Ireland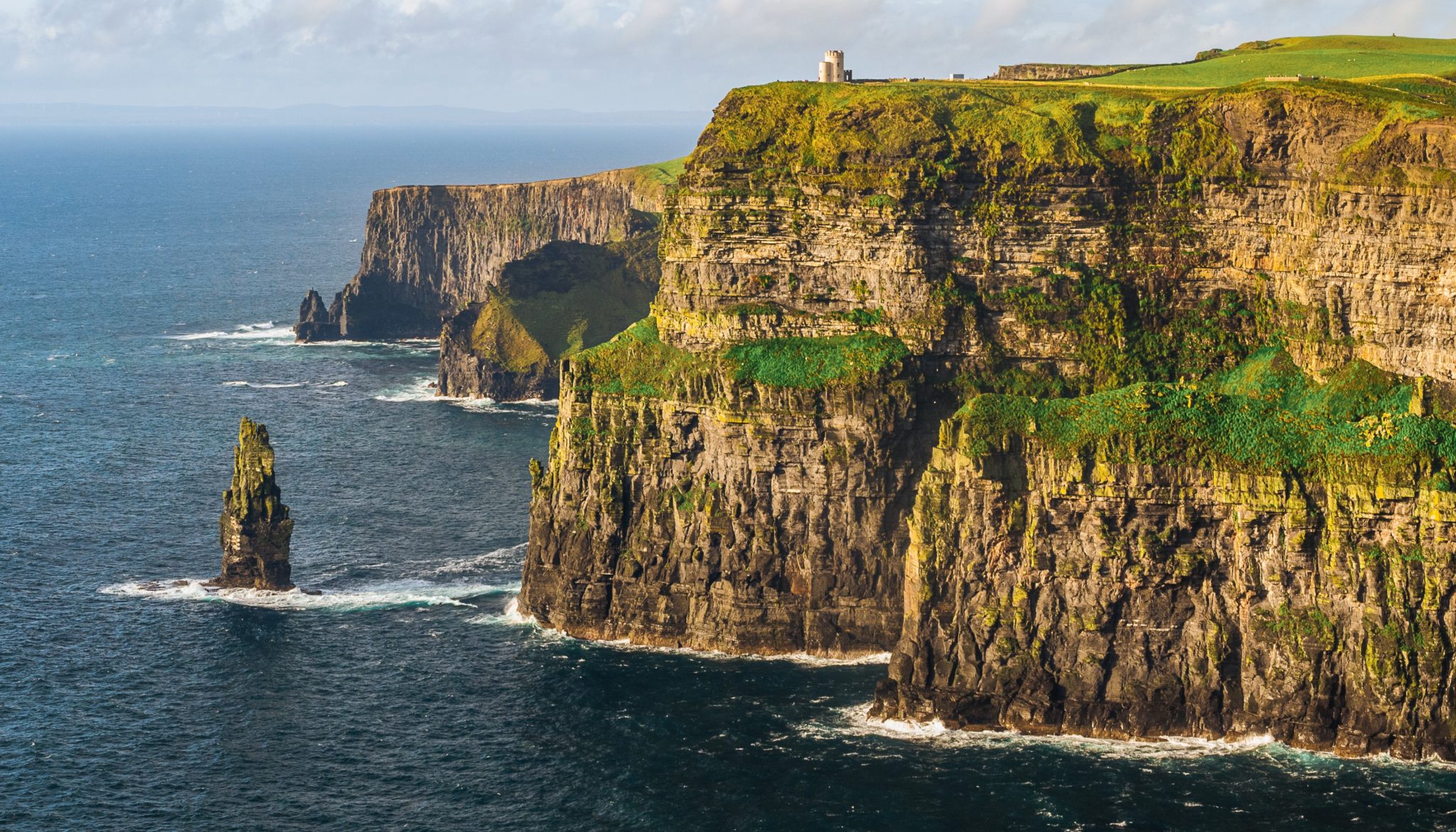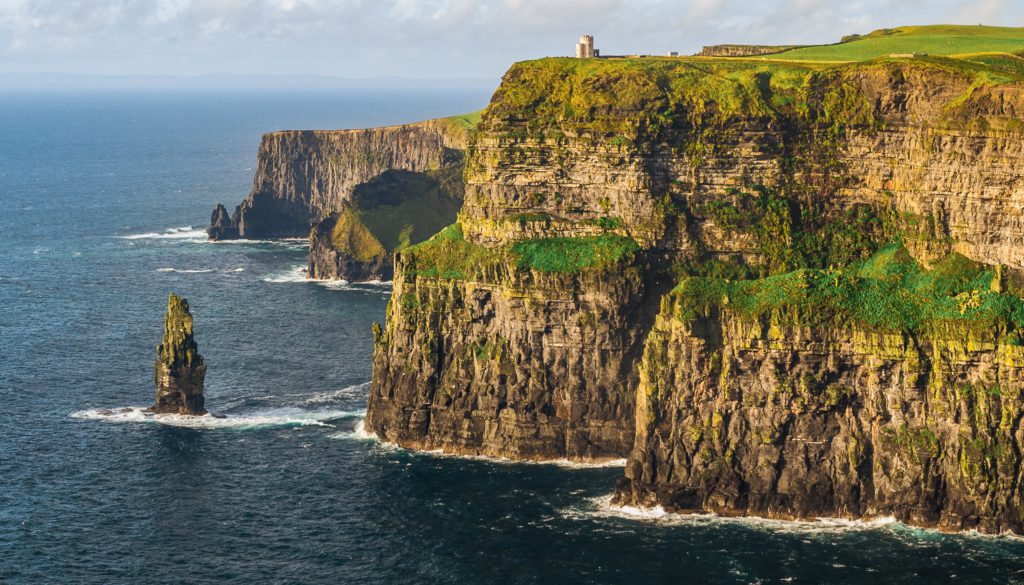 Enjoy the green snake-free fields of Ireland at a discount price once Australia's ban on overseas travel lifts.
You can save 15% on this 6 night Irish Pub and Folk Tour. The tour begins in Kilkenny and traverses the best pubs until it ends in Dublin. Included in the tour is:
6 nights accommodation
Irish breakfast each morning
24/7 phone support
Customised sightseeing guide
Services of Experienced Ireland Travel Planner
Map of Ireland
See Irish Tourism for even more Special Offer Ireland Vacation Deals.
Flight deals and vaccine incentives from airlines
Getting a cheap plane ticket is a major factor when you look for somewhere cheap to travel to. See below for links to the latest flight deals on offer. And for current travel incentives on offer from airlines.
Flight sales and deals:
Vaccine incentives from airlines:
VA-X&Win from Virgin Australia—chance to win from a prize pool valued at over $150,000
Vaccination reward from QANTAS—either 1,000 Qantas Points, $20 off a Qantas or Jetstar flight, or 15 status credits (you will also go in the draw to win 1 of 8 major prize packages)
People also read: